News
1 Fantasy Series Is The Perfect Dark Harry Potter Replacement (Without The Baggage)
Summary
The Atlas Six offers a darker, diverse, and baggage-free alternative to Harry Potter, making it a potential replacement in the magical academia genre.
The target audience for The Atlas Six is adults, providing more disturbing content and adult themes compared to the younger audience focus of Harry Potter.
Unlike Harry Potter, The Atlas Six doesn't come with the controversy and guilt associated with J.K. Rowling, making it a refreshing and guilt-free option for fans seeking a new magical series.
Film and television have been looking for a Harry Potter replacement for years to no avail, but an upcoming Amazon Prime series might be the perfect, darker replacement that has the bonus of lacking all the baggage that comes from J.K. Rowling's books and adaptations. HBO has a Harry Potter series in the works, but the controversy around it and the difficulty in recasting the iconic roles of Harry, Hermione, Ron, and more gives it an uphill battle to climb. On the other hand, The Atlas Six, an adaptation of Olivie Blake's novels, has a lot working in its favor.
Like J.K. Rowling, Alexene Farol Follmuth wrote her New York Times best-selling dark academia novel under a pseudonym. The young author, who is of half-Filipino descent, self-published the first book in the series in 2020 via Kindle. After going viral on TikTok, Amazon Prime picked The Atlas Six up for a series order and Tor Books published a new revised version. Since then, Blake has released book II in the series, The Atlas Paradox, and book III, The Atlas Complex, is expected to be released in January 2024.
Amazon Prime Video hasn't yet announced a release date for The Atlas Six.
Related: "Forewarned Is Forearmed": JK Rowling Bluntly Responds To Harry Potter Show Boycott
The Atlas Six Could Build A Magical Academia World Like Harry Potter
The dark academia genre has risen to popularity following Harry Potter, which fits firmly in the dark magical academia category alongside The Atlas Six. The novels focus on The Alexandrian Society, the foremost secret society for magical academics, which only allows six candidates to compete for entry each decade. The Atlas Six is named after the mysterious recruiter Atlas Blakely, who tells the six powerful magic users that they have one year to qualify, but only five will be initiated. The Atlas Six series follows their fight to be named to the Society with rivalries and dangers threatening their chances.
Understandably, The Atlas Six has drawn many comparisons to Harry Potter despite fundamental differences. For starters, the characters are much more diverse than those in the Harry Potter series, which has often received criticism for its lack of diversity and portrayal of side characters of color. However, the common genre they share is what truly ties them together. Blake's novels provide an interesting twist on dark magical academia with their world-building and complex character dynamics that should make for an interesting television adaptation.
Related: The Harry Potter Series Should Follow Cursed Child's Lead With A Black Hermione
Atlas Six Is Geared More Toward Adults Than Harry Potter
There have been debates on whether Harry Potter fits more into the young adult or middle-grade fiction category. Either way, its writing and story are geared towards younger audiences, though many adults have and still do enjoy the fantasy series. In contrast, adults are the target audience of The Atlas Six. There are many dark moments in the Harry Potter series that could make it seem unsuitable for children, but The Atlas Six has much more disturbing content.
Thus, for adults who grew up on Harry Potter but might have outgrown the series, The Atlas Six is a great choice for them. Where Harry Potter's golden trio ages from 11 to their teenage years throughout the seven books and eight movies, the six main characters in The Atlas Six range from being in their early 20s to their early 30s. This allows the series to introduce more adult themes and cater to an older audience while retaining the dark academia magical fantasy elements that drew so many to Harry Potter.
Related: Harry Potter's Movie Age Changes Make One Storyline Way Worse
Atlas Six Doesn't Have Harry Potter's Baggage (& Thus No Guilt Diving In)
Controversy around J.K. Rowling has hurt Harry Potter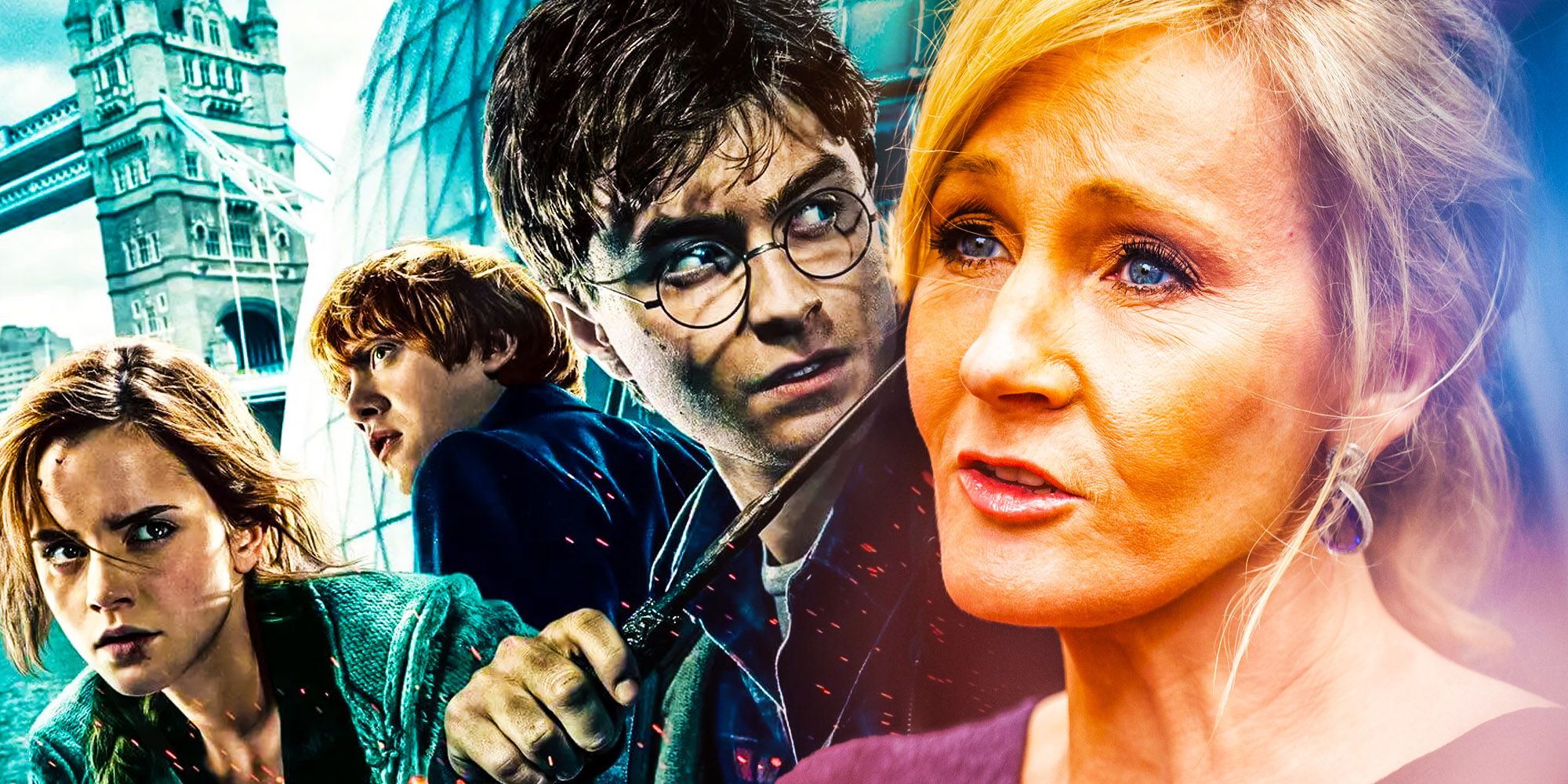 A big reason The Atlas Six show would be a perfect replacement for Harry Potter is the lack of baggage involved. Much of Harry Potter's legacy has been sullied by J.K. Rowling's outspoken transphobic beliefs, among other controversial statements. This has caused many Harry Potter fans to turn away from the series they once loved, and others to feel a sense of guilt for still loving them. Harry Potter has been central in the debate about separating the artist from the art. There is no clear answer, but it's understandable that many have distanced themselves from Rowling and the series, including some of the actors involved in the films.
Related: Harry Potter's Daniel Radcliffe Moderates Trans Youth Roundtable Amid Rowling Controversy
Fortunately, The Atlas Six doesn't have the same problem. Follmuth has a much smaller following than Rowling and focuses on embracing her fans on social media rather than antagonizing them. For those who have or are looking to leave Harry Potter in the past, The Atlas Six books can help fill the void, with the television adaptation hopefully coming soon.