News
10 "Awful" Movies With Amazing Soundtracks We Can Listen To Over & Over Again
Summary
Great soundtracks from "bad" movies can become standalone hits that captivate audiences and thrive in popular culture.
Some lesser-quality musicals, such as
The Wiz
,
Xanadu
, and
Blue Hawaii
at least feature exceptional soundtracks that endure by showcasing the talent of prolific songwriters and iconic artists.
Movies like
Suicide Squad
,
Batman Forever
, and
Flash Gordon
may be considered "awful," but their soundtracks contain incredible earworms and musical gems.
Many movies that fall short in terms of critical acclaim or box office success at least leave enduring legacies with the exceptional soundtracks they produce. These "bad" movies paradoxically give rise to musical treasures that continue to captivate audiences long after they're dismissed as unwatchable. Featuring compositions by some of the most prolific songwriters and performed by some of the most iconic music artists of all time, these purportedly "awful" films have gifted audiences and music lovers with some incredible earworms.
While there are good movies ruined by bad music, great soundtracks transcend the confines of their original cinematic context. They become standalone hits, cherished by fans who may not even enjoy the movie their songs are from. Such musical gems find a place in the broader landscape of popular culture, proving that even in the face of cinematic disappointment, a truly remarkable soundtrack can endure and thrive. A number of "bad" movies spawned good soundtracks that in many cases are not just infectious, but have become truly iconic.
Related: The 10 Best Movie Soundtracks of All-Time, Ranked
10
Suicide Squad (2016)
Highlights: "Heathens" by Twenty One Pilots; "Purple Lamborghini" by Skrillex & Rick Ross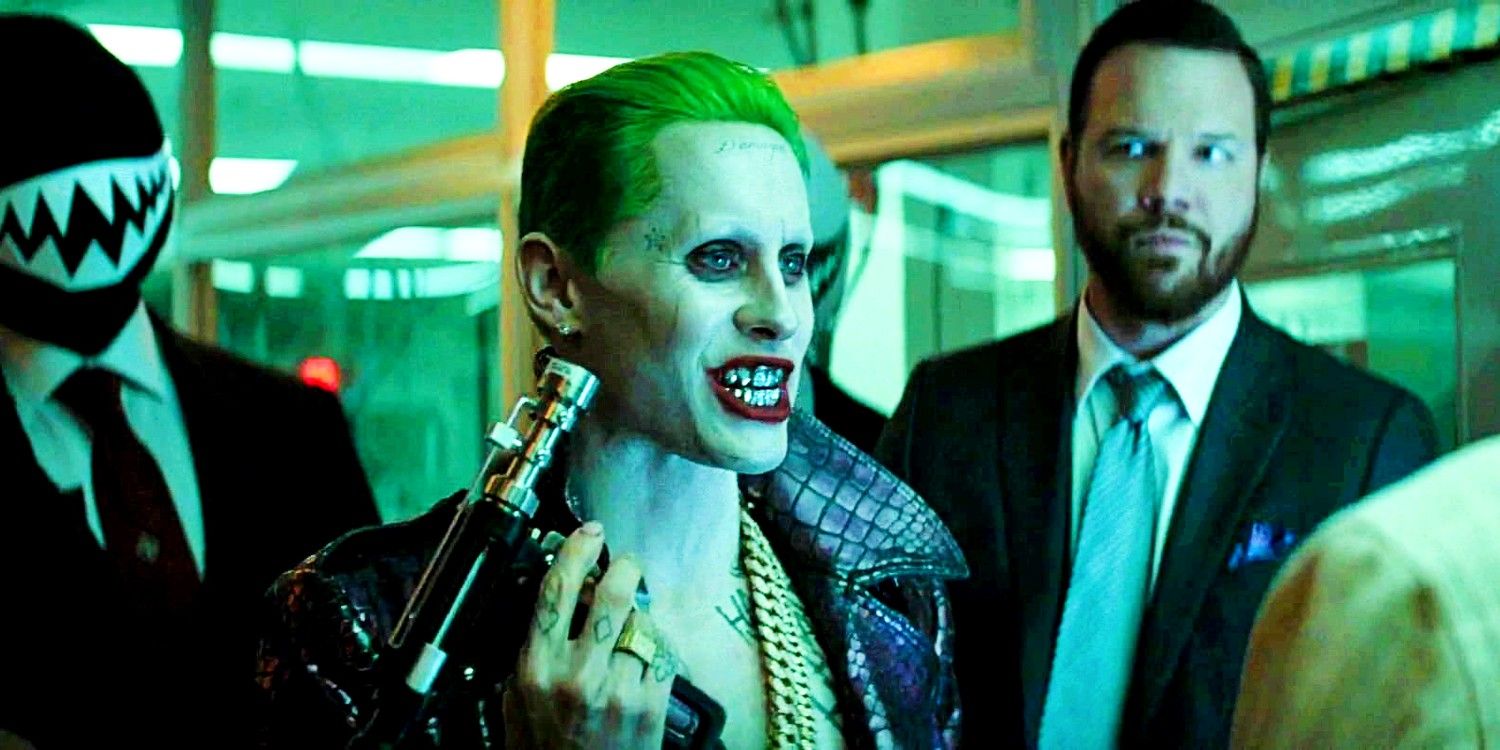 Suicide Squad
Release Date

August 5, 2016

Director

David Ayer

Cast

Joel Kinnaman, Will Smith, Cara Delevingne, Jai Courtney, Jared Leto, Viola Davis, Margot Robbie, Jay Hernandez, Adewale Akinnuoye-Agbaje, Scott Eastwood

Runtime

123 minutes
For a movie about dangerous supervillains, Suicide Squad lacks any sense of excitement or danger. Its soundtrack, however, is an eclectic mix of various genres, including rap, rock, and electronic, and features both rocking new tunes written just for the movie and rollicking classics by artists like the Bee Gees and Rick James. The album and two songs from the movie ("Heathens" by Twenty One Pilots and "Pink Lamborghini" by Skrillex and Rick Ross even received Grammy nominations. Other great original tunes include "Gangsta" by Kehlani, and "Sucker for Pain" by Lil Wayne, Wiz Khalifa, and Imagine Dragons with Logic and Ty Dolla $ign featuring X Ambassadors.
9
Blue Hawaii (1961)
Highlights: "Can't Help Falling in Love" by Elvis Presley; "Rock-A-Hula Baby" by Elvis Presley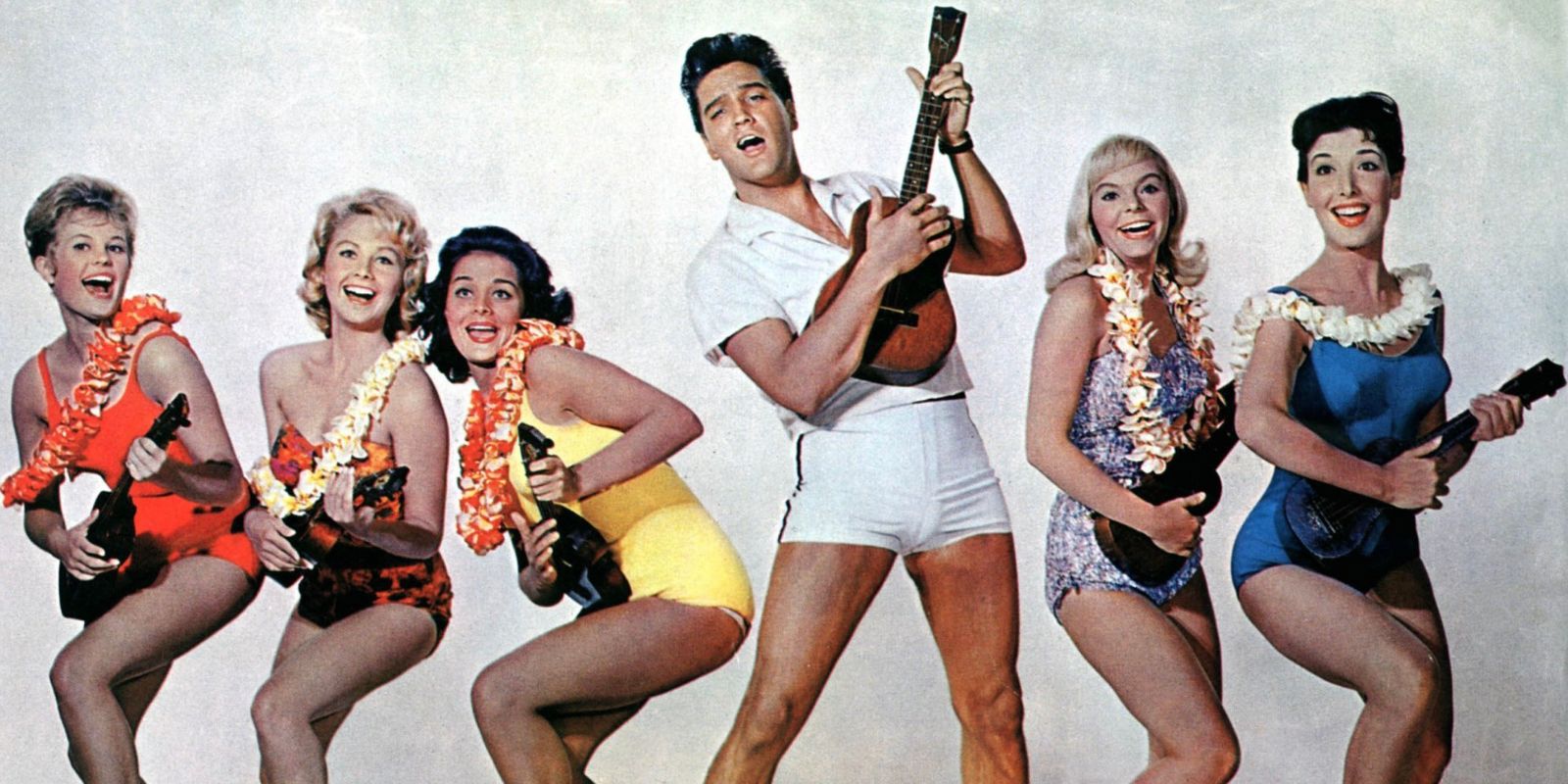 In the musical romantic comedy Blue Hawaii, Elvis Presley stars as a recently discharged U.S. Army soldier who returns home to Hawaii. Elvis was not much of an actor, and he is essentially playing himself in what is mostly a feature-length excuse for him to sing. The film itself is nonsensical and unmemorable, but it spawned the iconic song "Can't Help Falling in Love." The soundtrack album also includes Elvis lending his unique talents to several other great numbers and is filled with tropical vibes and traditional Hawaiian folk songs that float audiences off to the film's gorgeous, sunny setting.
8
Death Note (2017)
Highlights: "Stalemate" by Io Echo; "Reckless (Don't Be So…)" by Australian Crawl
Death Note
Release Date

August 25, 2017

Director

Adam Wingard

Cast

Margaret Qualley, Willem Dafoe, Paul Nakauchi, Nat Wolff, LaKeith Stanfield, Shea Whigham

Runtime

1 hr 40m
This disappointing adaptation of the iconic manga series lacks the edge of the source material. This bad movie has a good soundtrack, however, with its original music featuring an electronic and beat-heavy sound reminiscent of classic '80s pop and horror film scores. That score was written by brothers Atticus and Leopold Ross — the former known for his work on Oscar-nominated films like The Social Network and Pixar's Soul. Death Note also features several original songs, including the pulsing "Reckless (Don't Be So…)" performed by Australian Crawl and the mysteriously ethereal "Stalemate" by the band IO Echo, which consists of Leopold Ross and Ioanna Gika.
7
The Wiz (1978)
Highlights: "Home" by Diana Ross; "Ease on Down the Road" by Diana Ross and Michael Jackson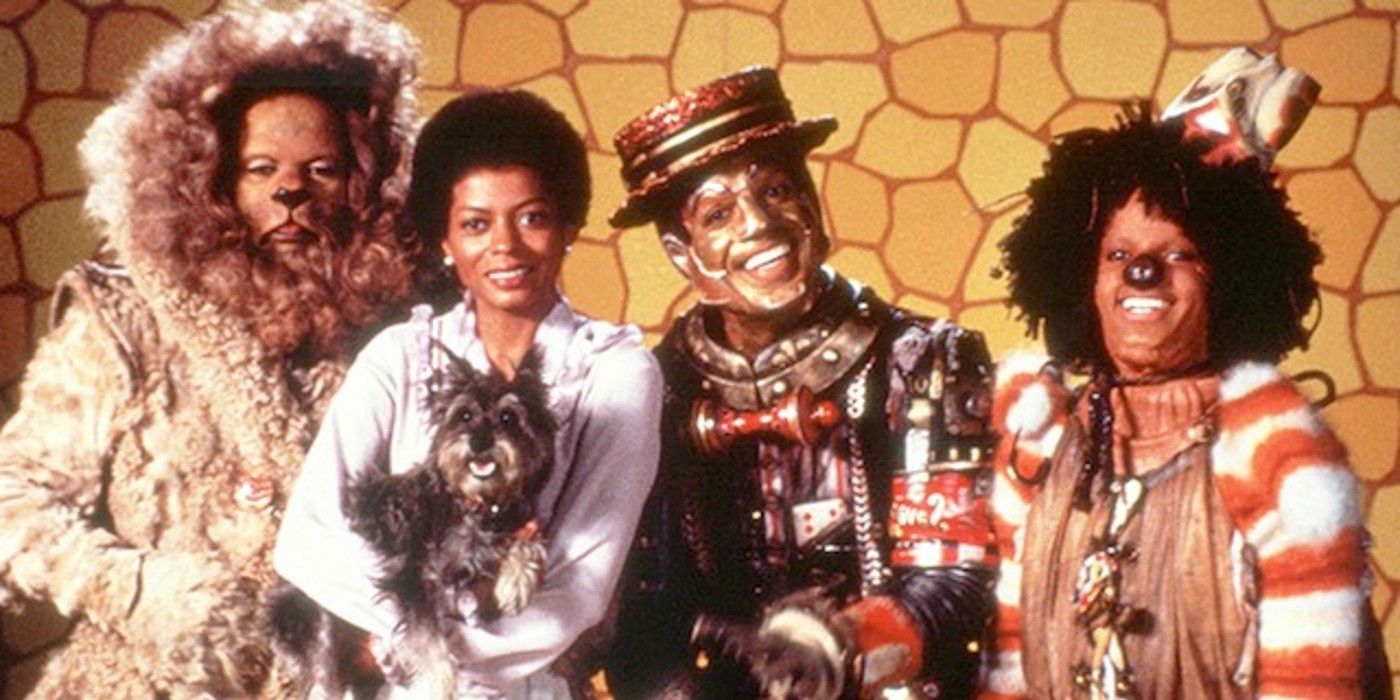 The Wiz is adapted from the hit Broadway musical of the same name, which retells the story of The Wizard of Oz with an all-Black cast and songs that mix musical theater with R&B and soul. While the film has become a cult classic, it's not necessarily good, as it features a slow pace and has an odd, eerie atmosphere. The soundtrack album, however, is undeniably joyous, with numbers performed by the all-star cast, including Diana Ross, Lena Horne, and Michael Jackson. Songs include the moving and soulful solo for Ross titled "Home," Jackson's charming and suave "You Can't Win," and the hit tune "Ease on Down the Road."
Related: 10 Main Differences Between The Wiz & The Wizard Of Oz
6
The Bodyguard (1992)
Highlights: "I Will Always Love You" by Whitney Houston; "I Have Nothing" by Whitney Houston
Whitney Houston's first starring role in a movie came in this cheesy melodrama, which earned her a Razzie nomination for Worst Actress. Yet, The Bodyguard has one of the best-selling soundtrack albums of all time, with over 45 million copies sold worldwide. The movie famously features the iconic tune "I Have Nothing," which was one of two tunes that received an Academy Award nomination for Best Original Song, the other being "Run to You," and it debuted one of Houston's most recognizable hits, her cover of Dolly Parton's "I Will Always Love You."
5
Tron: Legacy (2010)
Highlights: "Derezzed" by Daft Punk; "The Grid" by Daft Punk featuring Jeff Bridges
TRON: Legacy
Release Date

December 7, 2010

Director

Joseph Kosinski

Cast

Olivia Wilde, Garrett Hedlund, Jeff Bridges

Runtime

2h 5m
The Disney sequel Tron: Legacy is bad for a number of reasons, including the way it put its storyline second to its stunning and immersive visuals. The atmospheric and synth-heavy score, however, by iconic electronic duo Daft Punk, received a Grammy nomination, and the soundtrack album was certified platinum. The score's mix of dream-like ambiance and dramatic electronic drum-heavy beats effectively served to capture the awe-inspiring digital world of the film, evoking both an anxious sense of mystery and a heart-racing sense of excitement. It's a standout score that is sure to get the blood pumping, even out of the context of the middling film it comes from.
4
Space Jam (1996)
Highlights: "I Believe I Can Fly" by R. Kelly; "Space Jam" by Quad City DJ's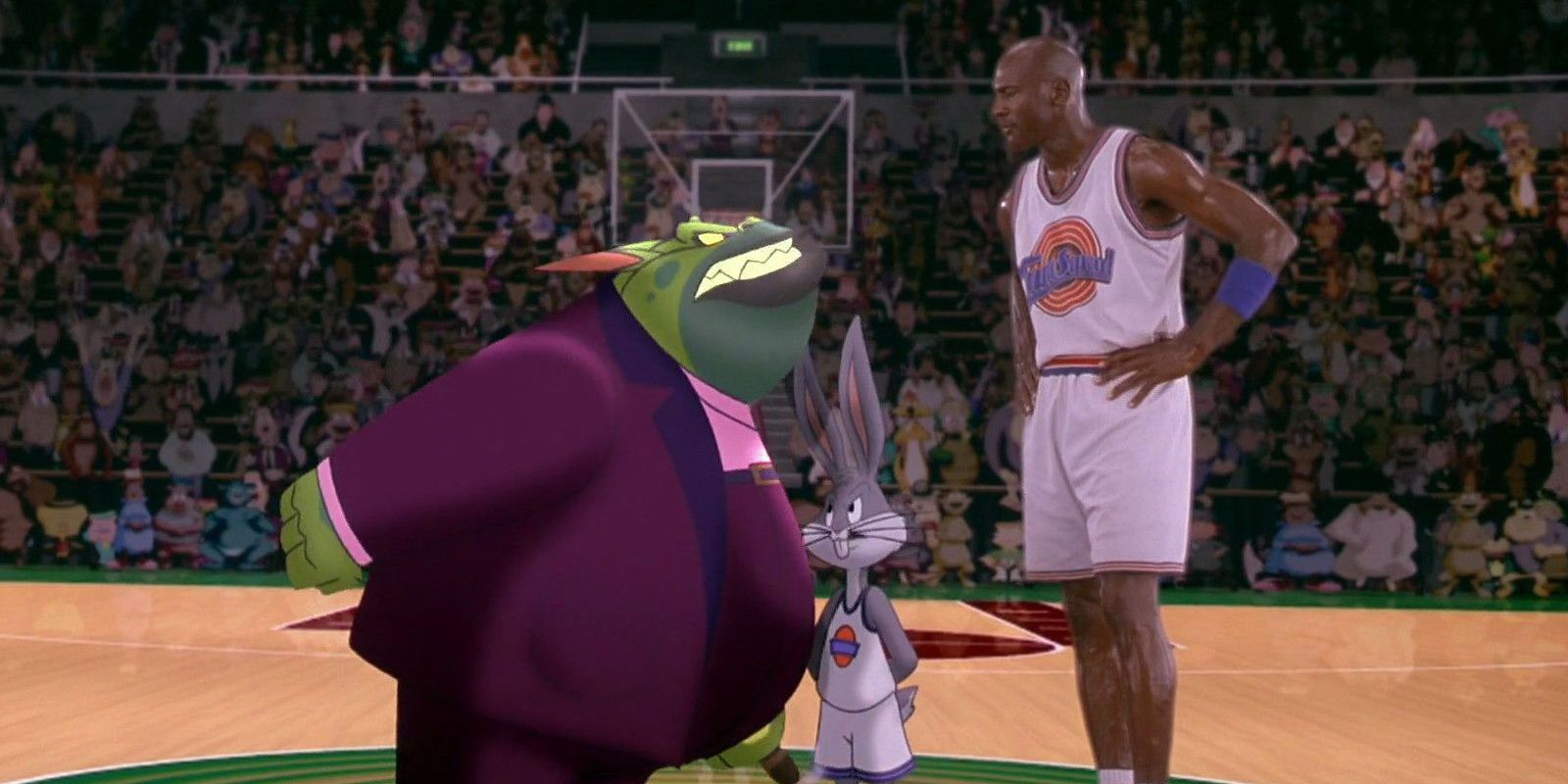 Space Jam
Release Date

November 15, 1996

Director

Joe Pytka

Cast

Charles Barkley, Bob Bergen, Dee Bradley Baker, Michael Jordan, Larry Johnson, Larry Bird, Danny DeVito, Maurice LaMarche, Tyrone Bogues, Kath Soucie, Bill Murray, Theresa Randle, Billy West, Patrick Ewing, Bill Farmer, Wayne Knight, Shawn Bradley

Runtime

1hr 28m
Despite being one of many nostalgia-driven "classic" movies beloved by a generation of adults who grew up in the '90s, Space Jam has less-than-stellar execution in its thin story. And its mix of live-action and animation has aged very poorly. Still, the Space Jam soundtrack features many unforgettable tracks, including R. Kelly's "I Believe I Can Fly," All-4-One's "I Turn to You," "Hit 'Em High (The Monstars' Anthem") performed by B-Real, Busta Rhymes, Coolio, LL Cool J, and Method Man, and of course, the film's title track, performed by Quad City DJ's.
3
Xanadu (1980)
Highlights: "Magic" by Olivia Newton-John; "Suddenly" by Olivia Newton-John & Cliff Richard
Xanadu was so derided that it literally inspired the creation of the Golden Raspberry Awards, or Razzies, recognizing the worst movies in any given year. Still, its absurd premise and trippy execution have earned it a loyal cult following, and several of its songs topped the Billboard Top 20 chart upon the soundtrack album's release. The infectious pop ballad "Magic," performed in the film by Olivia Newton-John, is recognizable even to people who've never heard of the film it came from. The Xanadu soundtrack also features several tracks written for the film by the rock band Electric Light Orchestra, including the infectious "I'm Alive" and the sizzling title song.
2
Batman Forever (1995)
Highlights: "Hold Me, Thrill Me, Kiss Me, Kill Me" by U2; "Kiss from a Rose" by Seal
Batman Forever
Release Date

June 9, 1995

Director

Tim Burton

Cast

Jim Carrey, Nicole Kidman, Tommy Lee Jones, Drew Barrymore, Chris O'Donnell, Val Kilmer, Pat Hingle, Michael Gough, Debi Mazar

Runtime

117 Minutes
Batman Forever is a huge departure from its predecessors with its campy aesthetic and busy and boring screenplay and direction. Still, several songs off its soundtrack found their way onto the charts, with U2's "Hold Me, Thrill Me, Kiss Me, Kill Me" reaching number two in the UK and receiving two Grammy Award nominations. Seal's "Kiss from a Rose," meanwhile, won three Grammy Awards, including Song of the Year and Record of the Year, and hit number one in the U.S. The Batman Forever soundtrack's other chart-topping hits include "The Riddler" by Wu-Tang Clan member Method Man and "Nobody Lives Without Love" by singer-songwriter Eddi Reader.
1
Flash Gordon (1980)
Highlights: "Flash's Theme" by Queen; "The Hero" by Queen
Though Flash Gordon has been claimed as a cult classic in the years since its release, the movie is more like a heavy-handed parody with bad special effects and poor acting. However, with a score by the legendary band Queen, the soundtrack album is more deservedly revered, with the film's title theme hitting the top 100 charts in both the UK and the U.S. With Queen's unique and infectious sound, the music is endlessly replayable, making it undoubtedly the best soundtrack from a bad movie.