News
10 Best Ted Lasso Episodes, Ranked
Summary
Ted Lasso is a beloved TV show with standout episodes that combine humor and heart.
"Carol of the Bells" is a heartwarming Christmas episode that showcases the show's feel-good elements.
"So Long, Farewell" is the best episode of the series, providing a satisfying finale that closes each character's arc and spreads positivity.
Ted Lasso is one of the best shows to come from AppleTV+ and has ten episodes that stand above the crowd as the series' best. What began as a simple American football coach humorously navigating his way through the English football pyramid was quickly elevated by its stellar writing and Ted Lasso's fantastic cast of characters. Almost instantly, Ted Lasso turned from a sports comedy to a profound, thought-provoking character study that remained as hilarious as ever while constantly tugging at the heartstrings of viewers.
This led Ted Lasso to become one of the more beloved TV shows found on AppleTV+, a sentiment echoed by many after the clamoring for Ted Lasso season 4 to be released. However, the three-season story of the show made for a satisfying beginning, middle, and end, something solidified by Ted Lasso season 3's ending. Throughout this journey, there were rarely any, if any at all, true misfires concerning episodes that failed to impress. With that in mind, here are the 10 best episodes of Ted Lasso across its three seasons.
Related: Where To Watch Ted Lasso Online (& For Free)
10
Ted Lasso Season 2, Episode 4
"Carol of the Bells"
Starting off the top 10 of Ted Lasso's standout episodes is "Carol of the Bells," the show's Christmas-infused entry from season 2. Despite airing in August 2021, "Carol of the Bells" was a welcome festive episode from Ted Lasso. Combining the feel-good elements of the holiday period with the already beloved Ted Lasso characters was almost a surefire success. This was proved time and again throughout "Carol of the Bells," which makes for one of Ted Lasso's most heartwarming entries, something that is all the more impressive when considering the entire show is an endlessly touching story.
From the heartbreak of seeing the ever-lovable Ted deal with his first Christmas alone only to be bolstered by Rebecca to the hilarious quest of Roy, Keeley, and Roy's niece Phoebe trying to find a dentist via a series of Christmas movie-inspired scenes, "Carol of the Bells" works across the board. This includes the storyline of Higgins hosting a Christmas party for the players of AFC Richmond who would usually spend Christmas alone. The Yuletide feel of the episode combined with the emotionally satisfying exploration of its characters – both main and supporting – make "Carol of the Bells" one of Ted Lasso's best, even with nine others that rank above it.
9
Ted Lasso Season 1, Episode 5
"Tan Lines"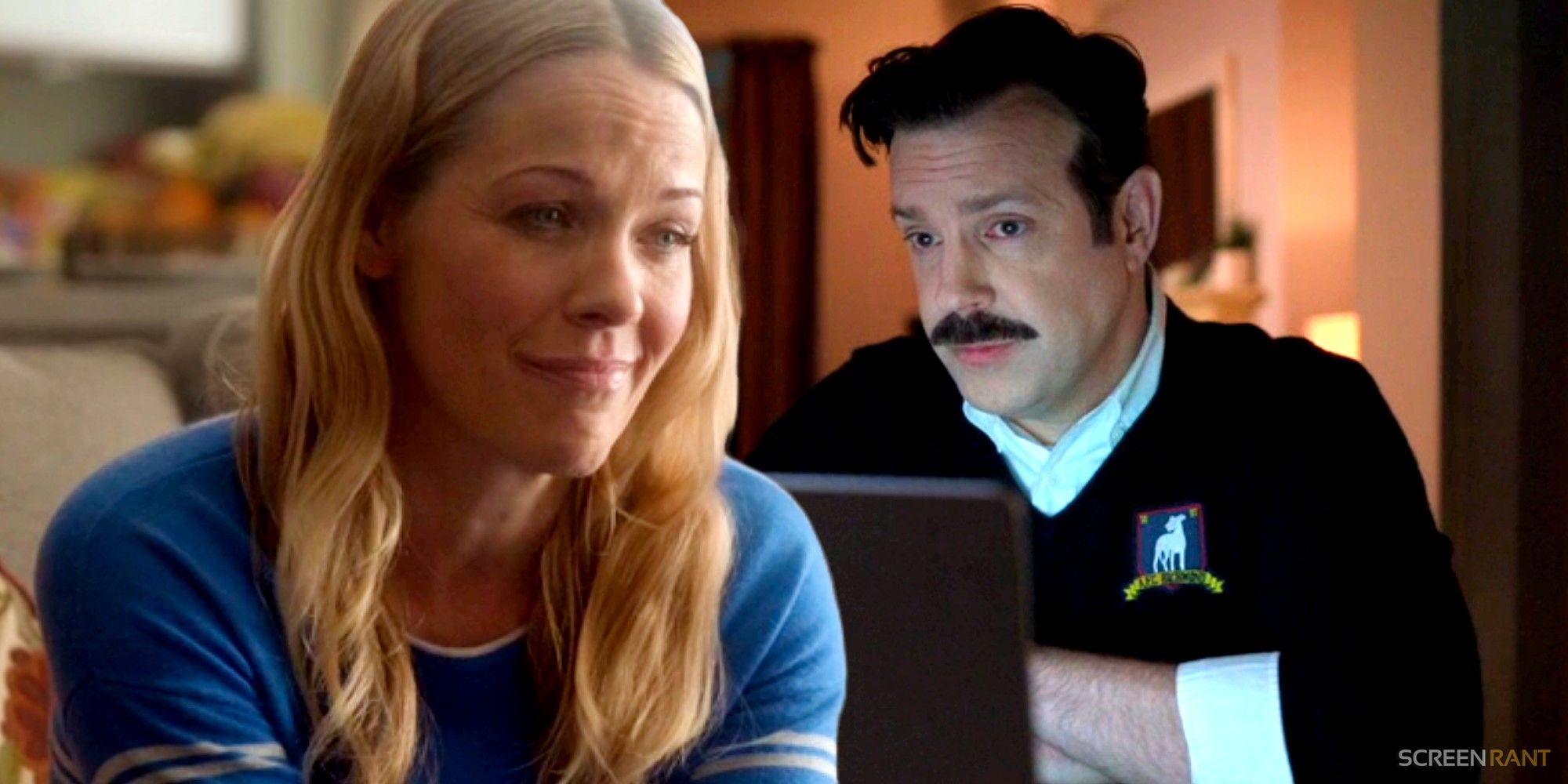 Ted Lasso's first four episodes of its premiere season worked to build the characters, set the tone of the series, and lure audiences in with its comforting nature. Despite this, Ted Lasso season 1, episode 5, "Tan Lines" is the show's first truly great outing. The episode marks the first time Ted's family makes a proper appearance in the show which pulls back the curtain on the coach's tragic home life, instantly recontextualizing his happy-go-lucky attitude. This storyline makes the character of Ted much deeper than first thought and helps him on his way to becoming one of the most likable characters in the history of TV.
On the pitch, Ted Lasso season 1, episode 5 works remarkably too. "Tan Lines" sees Ted trying to get the best out of his Richmond team through Jamie Tartt, the team's talented albeit egotistical star player. This arc allows Ted to exhibit his skills as a coach of people rather than a manager of a football team as Richmond picks up a crucial win amid Ted's heartbreak in a show of fantastic writing to balance the dichotomy of tones the entire series exhibits.
8
Ted Lasso Season 2, Episode 5
"Rainbow"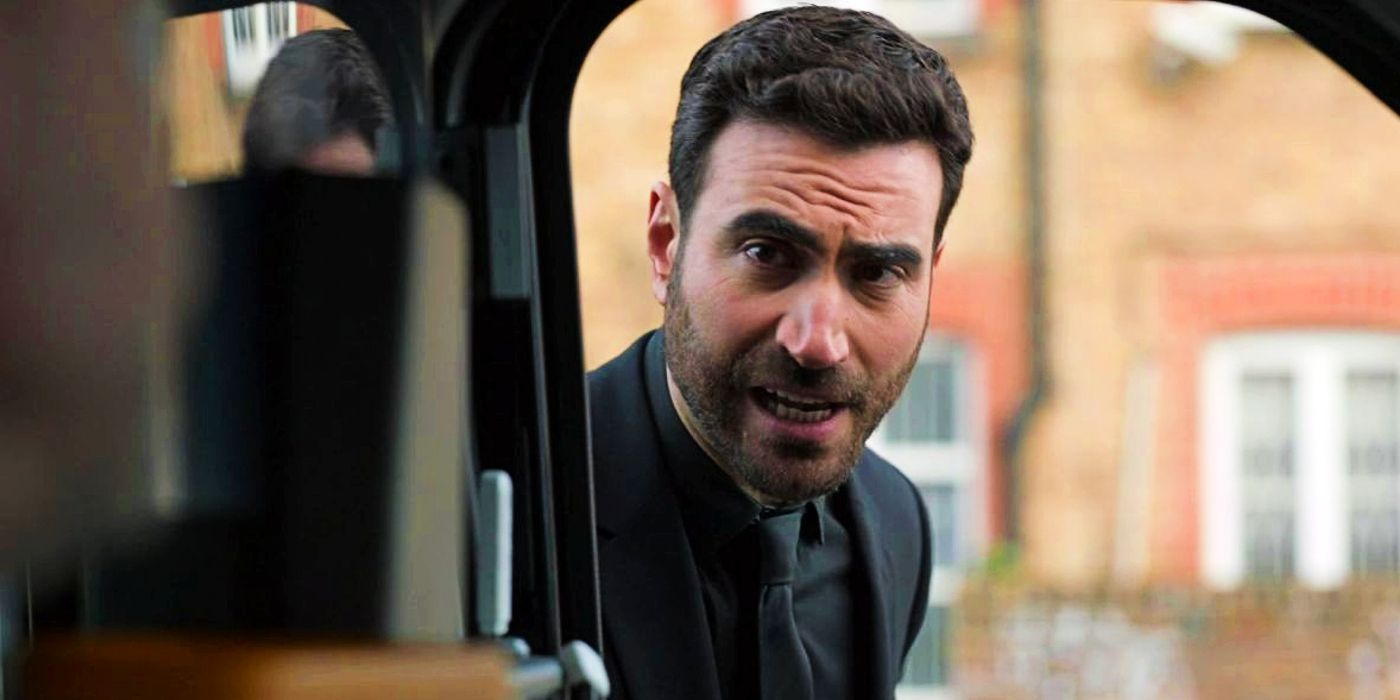 Ted Lasso is no stranger to riffing off existing movie/TV genres to its advantage, something exemplified in "Carol of the Bells." With Ted Lasso season 2, episode 5, "Rainbow," the show takes this to another level. Positioned as a romantic comedy between Ted Lasso and Roy Kent, the episode takes one of the show's best character dynamics and leans heavily into it. Offset against Nate's transition to become a more assertive and thus darker human being, the balance of tones works excellently yet again. Complete with Roy's emulation of Jerry Maguire proclaiming "You had me at coach," Ted Lasso season 2, episode 5 is another fantastic entry.
7
Ted Lasso Season 3, Episode 6
"Sunflowers"
While still a satisfying run of episodes, Ted Lasso's third and final season got off to a somewhat bumpy start. With Ted Lasso season 3, episode 6, "Sunflowers," the show finally found its footing once again. Changing scenery from London to Amsterdam, "Sunflowers" is a show-wide exploration of its many characters. Roy and Jamie's blossoming friendship is a delight to watch in Ted Lasso season 3, episode 6, as are the further friendships of the many AFC Richmond players. Another highlight is Colin's journey with Trent Crimm as the former outlines his struggles with coming out as gay in an unforgiving sport for LGBTQ+ individuals.
Ted and Rebecca's stories do not disappoint either. In another play on a romcom-esque situation, Rebecca meets an Amsterdam citizen and spends the night on his houseboat while Ted inadvertently invents the already-discovered Total Football tactic to galvanize Richmond's season. The episode is a touching morale-booster for every character and propels Ted Lasso season 3 into its fantastic second half.
6
Ted Lasso Season 1, Episode 10
"The Hope That Kills You"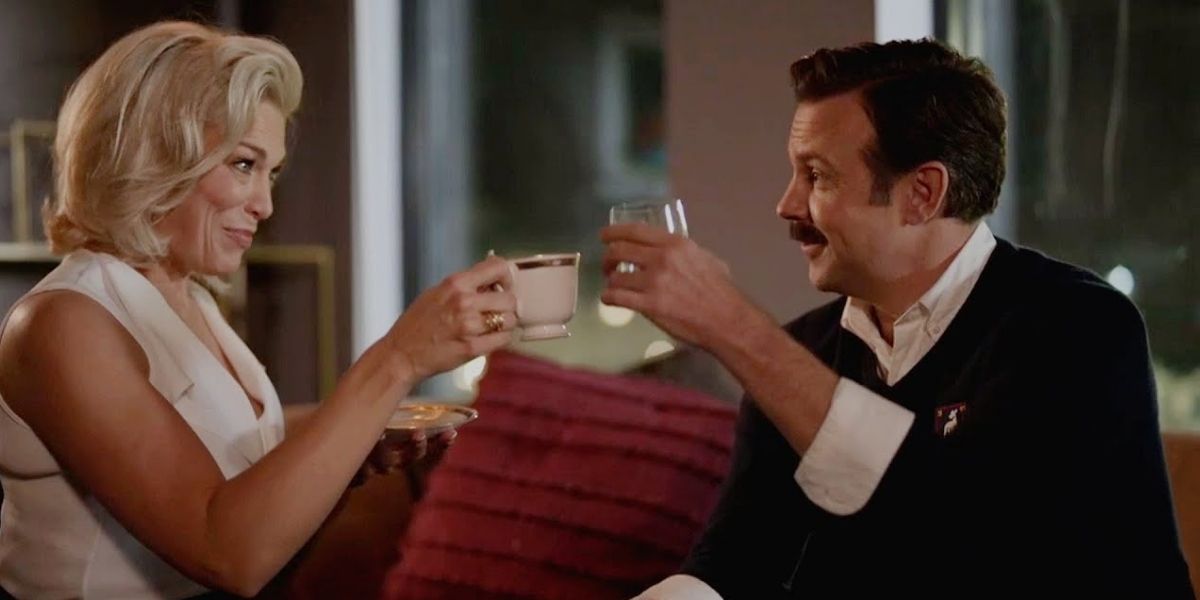 "The Hope That Kills You" is the final episode of Ted Lasso season 1 and expertly balances the heartwarming tone audiences have come to expect from Ted Lasso with a surprisingly bleak ending in which Richmond is relegated to the second tier of England's football pyramid. This disheartening ending brings out the best of Ted's character as he provides his players with much-needed support, even former players like Jamie Tartt. "The Hope That Kills You" also provides a bigger insight into Jamie's relationship with his father, which is only made more emotional by Ted's continued mentorship of him despite being on another team.
The episode ends with Rebecca showing a true sign of faith in Ted, keeping him on as manager as the two vow to make it back to the Premier League. This caps off their season 1 relationship perfectly, with their true friendship only beginning to blossom after her former betrayal of him. All of this makes Ted Lasso season 1, episode 10 the second-best installment of the show's first outing and the sixth-best of the entire series.
5
Ted Lasso Season 2, Episode 12
"Inverting the Pyramid of Success"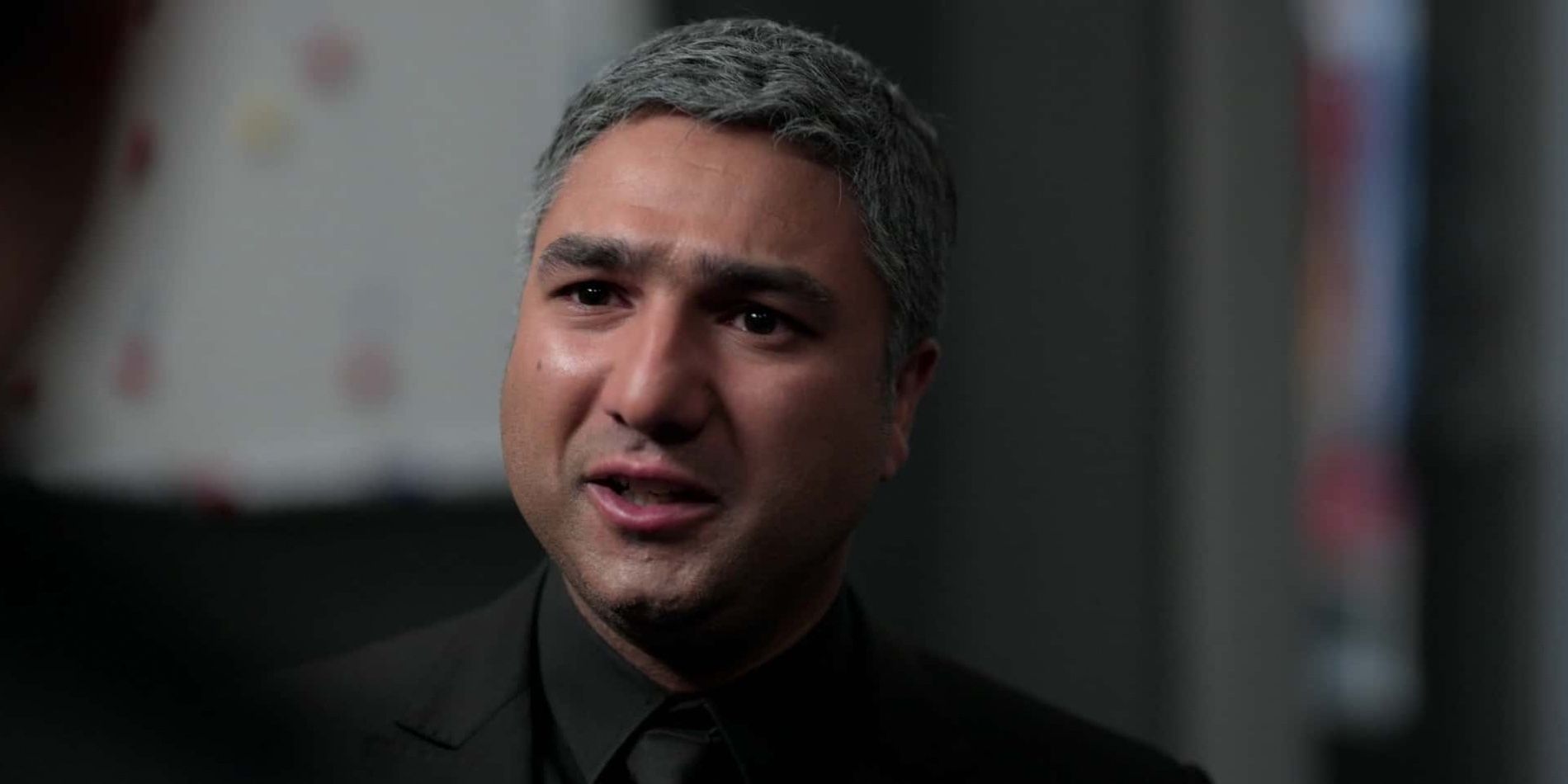 Much like Ted Lasso season 1's ending, Ted Lasso season 2, episode 12 ends on a surprisingly upsetting note. While Richmond is promoted to the Premier League which makes for brilliant on-the-pitch action, Nate's transition into a hurt, spiteful person is complete as he berates Ted after betraying him. The performances of Jason Sudeikis and Nick Mohammed in this scene are some of the series' best as the relationship between both men falls apart. Complete with the tantalizing set-up for Ted Lasso season 3 involving Nate joining Rebecca's ex-husband Rupert at a rival football club, the finale of season 2 is one of the series' standouts.
4
Ted Lasso Season 1, Episode 7
"Make Rebecca Great Again"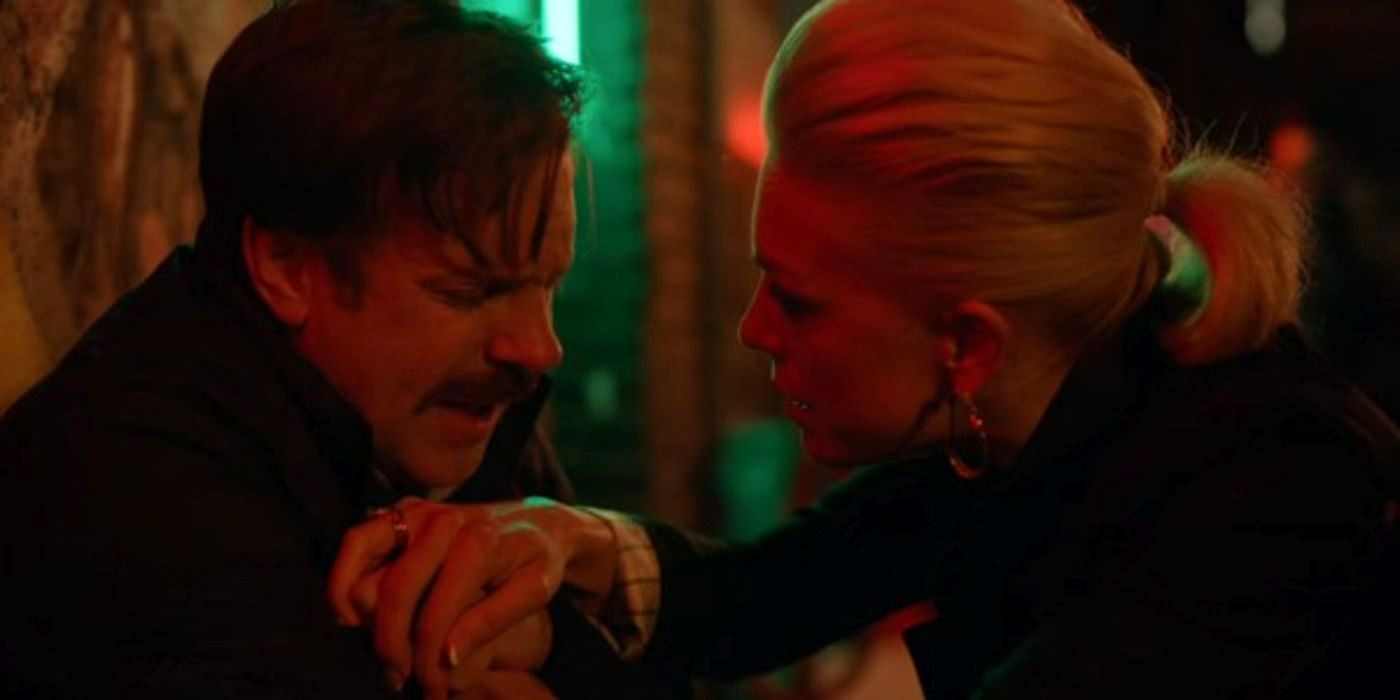 The best entry of Ted Lasso season 1 is episode 7, "Make Rebecca Great Again." The episode explores the hard-to-watch, tragic, but necessary part of Ted's marriage as he signs his divorce papers. Complete with a panic attack that humanizes Ted beyond anything else, the episode makes the show's titular character one of the best on TV. The furthering of the show's other relationships from Roy and Keeley to Rebecca and Ted's first true moment of friendship makes for an overwhelmingly satisfying story and the best episode of Ted Lasso season 1.
3
Ted Lasso Season 3, Episode 11"Mom City"
The penultimate episode of Ted Lasso earns the bronze medal as the third-best in the entire show. The exploration of the characters and their relationships is incredibly emotionally impactful. The insight into Jamie's home life and the three-way friendship between him, Roy, and Keeley is fascinating, as is Jamie overcoming the anxiety about his father's abuse via the help of Ted. Concerning Ted, the episode showcases him dealing with the surprising arrival of his mother. Unpacking the way the two dealt with the grief of Ted's father's death by suicide provides one of the show's most emotional scenes, uplifted by an outstanding performance by Jason Sudeikis.
While these two storylines would already elevate "Mom City" to one of the show's best episodes, the resolution of Nate and Beard's relationship solidifies this. Coach Beard decides to forgive Nate for his betrayal of Ted, relating the situation to how his own friendship with Ted began. The show adequately absolves Nate of his deplorable actions by highlighting how forgiving and heartwarming Ted really is, heralding the former's return to Richmond for the series finale.
2
Ted Lasso Season 2, Episode 8
"Man City"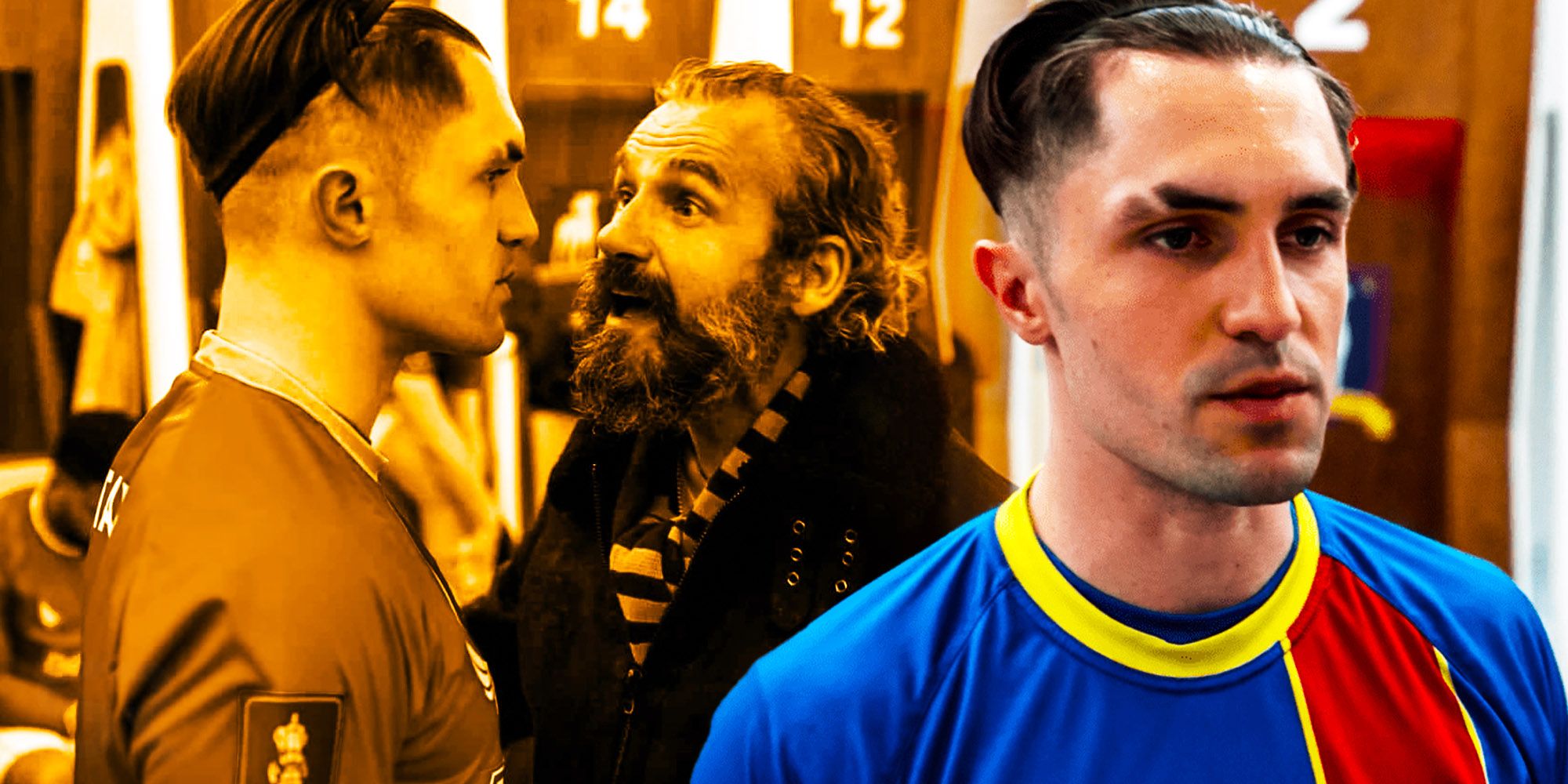 The best episode of Ted Lasso season 2 and the second-best in the whole show is episode 8, "Man City." The exploration of Rebecca and Sam's relationship alongside Ted and Dr. Sharon is satisfying, yet it is through the character of Jamie Tartt where "Man City" truly shines. The episode drives home the abuse Jamie has suffered at the hands of his father after Richmond's loss to Jamie's former club, Manchester City. Jamie's father berates and bullies Jamie in front of the entire Richmond team and staff, forcing the latter to retaliate by punching his father.
The moment is satisfying, albeit tragic, and instantly makes Jamie one of the show's best characters after the first two seasons of the show have set up this story. This is made even better by Jamie's biggest rival, Roy, embracing him as the former breaks down in tears in the latter's arms. It is undoubtedly one of the show's most emotional moments and a testament to the writing of Ted Lasso that it feels completely earned.
This story is then somehow elevated even further by Ted revealing to Dr. Sharon that his father died by suicide when he was 16. This moment shows Ted at his most vulnerable, explaining the mental issues he has exhibited throughout the seasons. If Ted was not already one of TV's most lovable, sympathetic characters, "Man City" solidifies this beyond any doubt through one of the most emotional episodes in the entire show and yet another Emmy-worthy performance by Jason Sudeikis.
1
Ted Lasso Season 3, Episode 12
"So Long, Farewell"
Series finales are often difficult for popular shows to get right, meaning it is a testament to how well-written, brilliantly acted, and assuredly directed Ted Lasso is that season 3, episode 12, "So Long, Farewell," is the show's best. Satisfyingly closing each character arc is no small feat, yet Ted Lasso season 3, episode 12 manages this. Ted's decision to return to the U.S. to be with his son is equal parts heartbreaking and understandable while his reconciliation with Nate is immensely satisfying. Despite it being difficult to list them all, Ted Lasso season 3, episode 12 contains a handful of tear-jerking moments.
From the Richmond players revealing they kept a piece of Ted's "Believe" sign to the team beating Rupert's West Ham and Roy, Nate, and Beard taking over as the management team of the club, "So Long, Farewell" ties up every character arc neatly. The same is said for Rebecca, who reunites with the man she met in Amsterdam earlier in the season. As Trent Crimm's book is renamed from "The Lasso Way" to "The Richmond Way," Ted Lasso culminates in a fantastic episode that exemplifies everything there is to love about the AppleTV+ show from its characters to its relationships and the overwhelming message of spreading positivity in a negative world.