News
10 Dark Theories That Completely Change Iconic Sitcoms
Summary
Fan theories can transform sitcoms into profound metaphors or baffling mysteries, adding depth to the show's straightforward surface.
Some fan theories, while far-fetched, are meticulously crafted and expand the show's narrative in surprising ways.
Engaging with fan theories enhances the consumption process, builds community, and can completely change the way a show is perceived.
When a TV show has a big enough following, fan theories are inevitable, focusing on hidden truths and character backgrounds. While the cliché "they were dead all along" theory is common, more nuanced speculations align with the show's context. Interestingly, the cheerier the sitcom, the darker its fan theories seem to get. Many of these ideas are far-fetched, with a few standing out as plausible among a sea of implausible ones. Being able to add a level of creativity to a favorite show enhances the consumption process and builds a level of community and collaboration that can completely change the series' overall perception.
Sitcoms, a beloved staple of television, offer a dependable source of laughter, a familiar cast of characters, and a neatly wrapped-up storyline in just under 30 minutes. While these shows may not induce nail-biting suspense like a sci-fi thriller or tug at the heartstrings like a drama, they strike a balance between being relatable and hilarious. However, beneath their straightforward surface, there are possible hidden depths. Through fan theories, sitcoms can transform into profound philosophical metaphors, baffling murder mysteries, or even surreal hallucinations and dreams. Some theories are meticulously crafted and expand the show's narrative in surprising ways.
10
Walter White From Breaking Bad Is Actually Malcolm
Malcolm In The Middle
Malcolm in the Middle
Release Date

January 9, 2000

Cast

Bryan Cranston, Frankie Muniz

Genres

Sitcom

Seasons

7
A thought-provoking Reddit fan theory draws intriguing connections between Bryan Cranston's two iconic series: Walter White from Breaking Bad and Malcolm from Malcolm in the Middle. This theory proposes that Walter White is, in fact, the grown-up version of Malcolm. This idea finds some evidence in the shared attributes between them: intelligence, stubbornness, an affinity for chemistry, and a knack for manipulation. Considering that Malcolm might naturally grow up to resemble his father, this theory gains a bit more plausibility. Additionally, Malcolm's last name remains undisclosed, increasing the chances that he could have grown up to become the infamous Heisenberg.
9
Mac, Dee, And Dennis Don't Look Like The Actors Who Play Them
It's Always Sunny In Philadelphia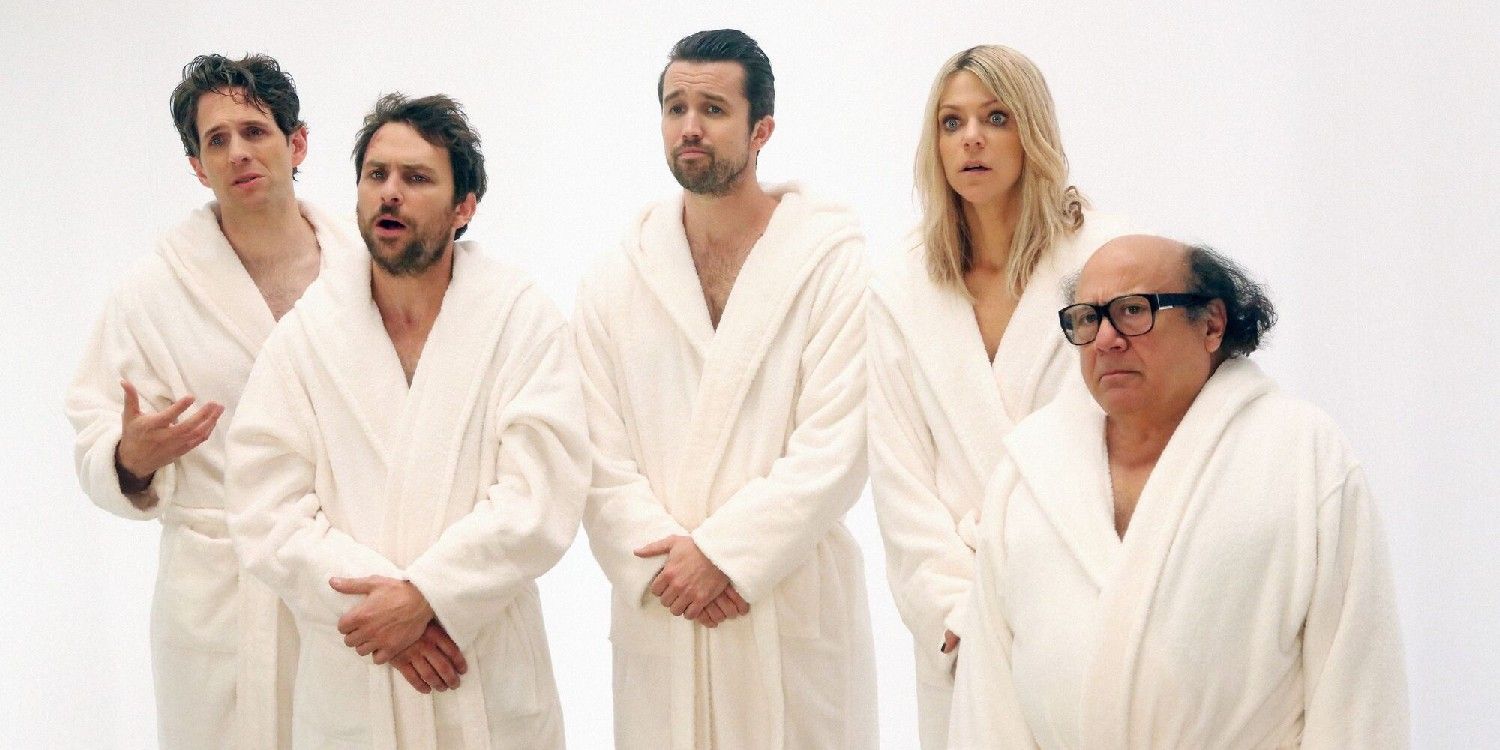 It's Always Sunny in Philadelphia is known for its surreal perspective, and this intriguing but dark theory takes that concept to another level. This Reddit theory suggests that the true appearances of the It's Always Sunny in Philadelphia characters Dennis, Mac, and Dee do not align with how they perceive themselves in the show. The reason for this stark contrast is due to their inflated egos; they are seen by the viewer as they see themselves. However, in reality, Mac is scrawny, Dennis is unattractive, and Dee grapples with severe scoliosis, requiring a back brace. The prospect of this theory receiving validation in the series' final episode has gained traction.
8
The Fresh Prince of Bel-Air Takes Place In The Afterlife
The Fresh Prince Of Bel-Air
Fresh Prince of Bel-Air
Release Date

September 10, 1990

Cast

James Avery, Ross Bagley, Will Smith, Karyn Parsons, Janet Hubert, Tatyana Ali, Daphne Reid, alfonso ribeiro, DJ Jazzy Jeff, Joseph Marcell

Genres

Comedy

Seasons

6
The Fresh Prince of Bel-Air is renowned for its portrayal of Will Smith, a West Philadelphia teenager sent to live with his aunt and uncle in their Bel-Air mansion after a schoolyard brawl, a tale immortalized in the show's iconic theme song. However, an imaginative theory offers a dark perspective, suggesting that Will died during that fateful fight (via Cracked). Instead of relocating to an affluent Californian community, he journeys to the afterlife. The taxi driver serving as his escort represents God guiding him to the kingdom of Heaven. This interpretation potentially sheds light on the show's reality-bending quirks, such as Aunt Viv's sudden transformation mid-series.
Related: The 10 Best Fresh Prince Easter Eggs In Bel-Air Season 1
7
Bob Is Experiencing Hallucinations
Bob's Burgers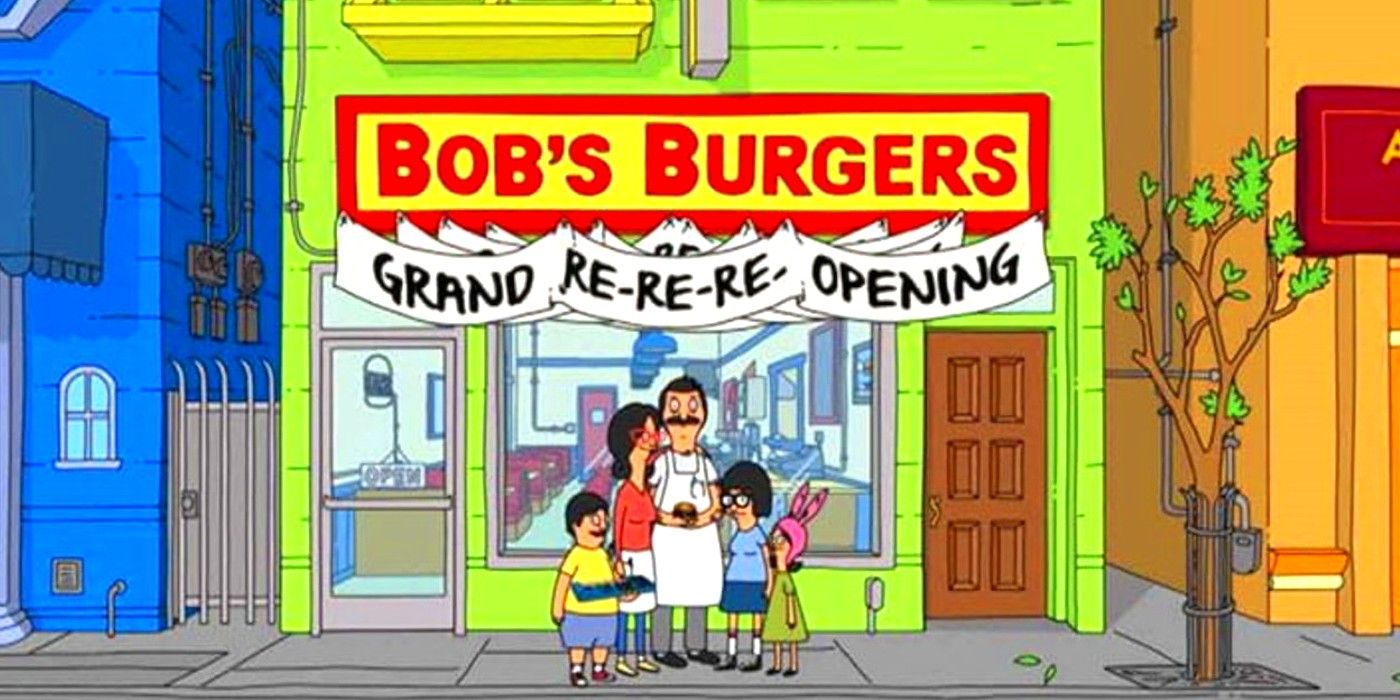 Bob's Burgers
Release Date

January 9, 2011

Cast

H. Jon Benjamin, Dan Mintz, Eugene Mirman, Larry Murphy, John Roberts, Kristen Schaal

Genres

Animation, Comedy

Seasons

13
While Bob's Burgers exudes a charming and quirky atmosphere, a certain fan theory casts the entire series in a darker hue. According to this dark Bob's Burgers fan theory, every member of the Belcher family except for Bob is dead, with Bob himself experiencing a profound "psychotic break." The evidence for this stems from the show's opening credits, which portray tragic accidents like a house fire and a fallen electrical pole.
In this interpretation, Linda's demise occurred first, leading Bob to relocate the restaurant next to a funeral home, as he's unwilling to part with her. Subsequently, the theory posits that the children met their tragic fates in various calamities, causing Bob to engage in ongoing hallucinations throughout the series. While it may appear unconventional, Bob's constant interaction with these hallucinations lends weight to the theory.
6
Homer Has Been In A Coma Since Season 4
The Simpsons
The Simpsons
Release Date

December 17, 1989

Cast

Tress MacNeille, Julie Kavner, Harry Shearer, Pamela Hayden, Nancy Cartwright, Hank Azaria, Dan Castellaneta, Yeardley Smith

Genres

Animation, Comedy

Seasons

34
In a memorable episode titled "So It's Come to This: A Simpsons Clip Show," Homer's coma becomes the focus of an intriguing fan theory. According to a Reddit hypothesis, Homer never emerged from his comatose state, and every subsequent episode is told from his subconscious. This theory observes a shift in the show's tone toward heightened absurdity post-1993. It suggests that celebrity cameos are a result of Homer overhearing his family discussing stars like Lady Gaga in his hospital room. It also references a preceding episode where Homer has a conversation with God about life's meaning, leaving the explanation unheard.
5
Zack Is An Unpopular Kid Who Fantasized About Being Cool
Saved By The Bell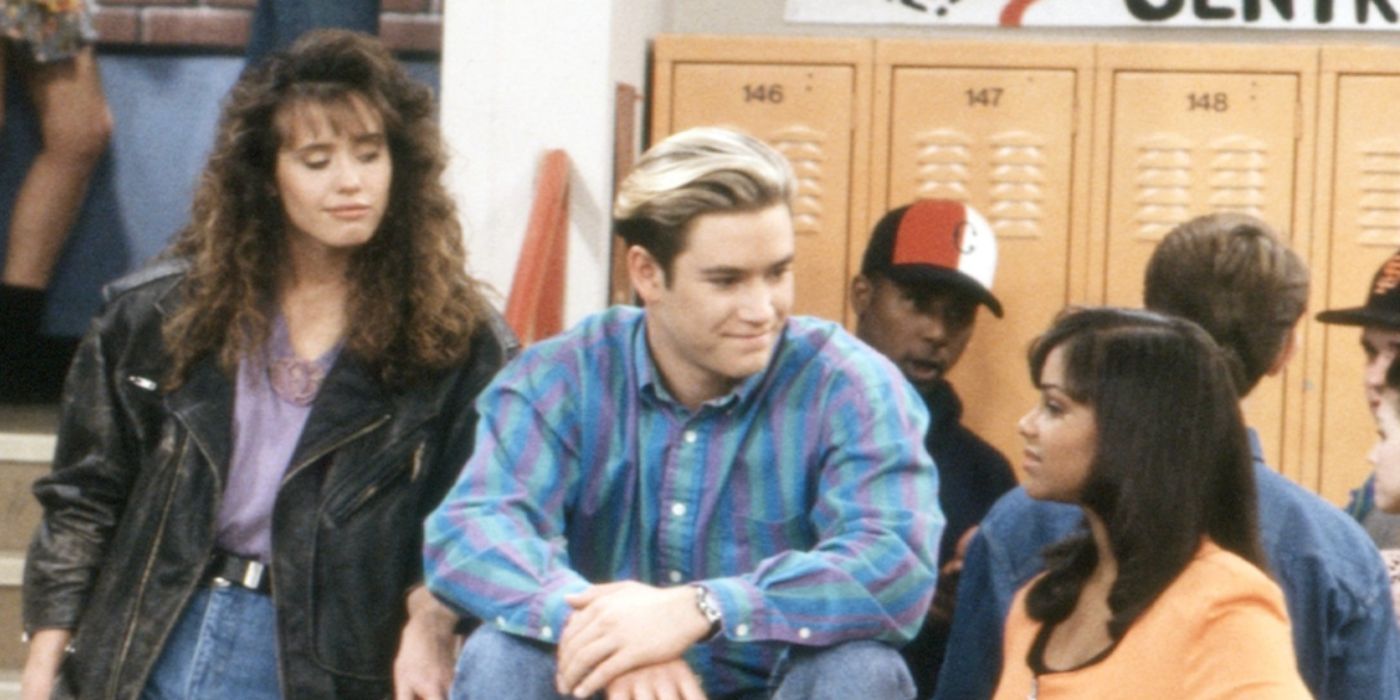 Saved By the Bell
Release Date

August 20, 1989

Cast

Tiffani-Amber Thiessen, Mario Lopez, Mark-Paul Gosselaar, Lark Voorhies, Dustin Diamond, Elizabeth Berkley, Ed Alonzo, Dennis Haskins

Genres

Comedy

Seasons

4
Logan Trent, a writer for Cracked, shared a theory that Zack Morris from Saved by the Bell is not as cool as everyone thinks. It starts with the earlier series, Good Morning, Miss Bliss, where Zack was a troubled student, unlike the popular guy we see later. When Saved by the Bell came along, Zack's character changed dramatically. He was suddenly charming, athletic, and well-liked. The theory suggests that Saved by the Bell is Zack's way of escaping reality — a dream world where he doesn't face the challenges of his current life. It questions the show's departure from reality, portraying Zack's transformation into a likable figure at Bayside High.
Related: 10 Harsh Realities Of Watching Saved By The Bell 34 Years Later
4
Phoebe Isn't Really Friends With The Other Five Characters
Friends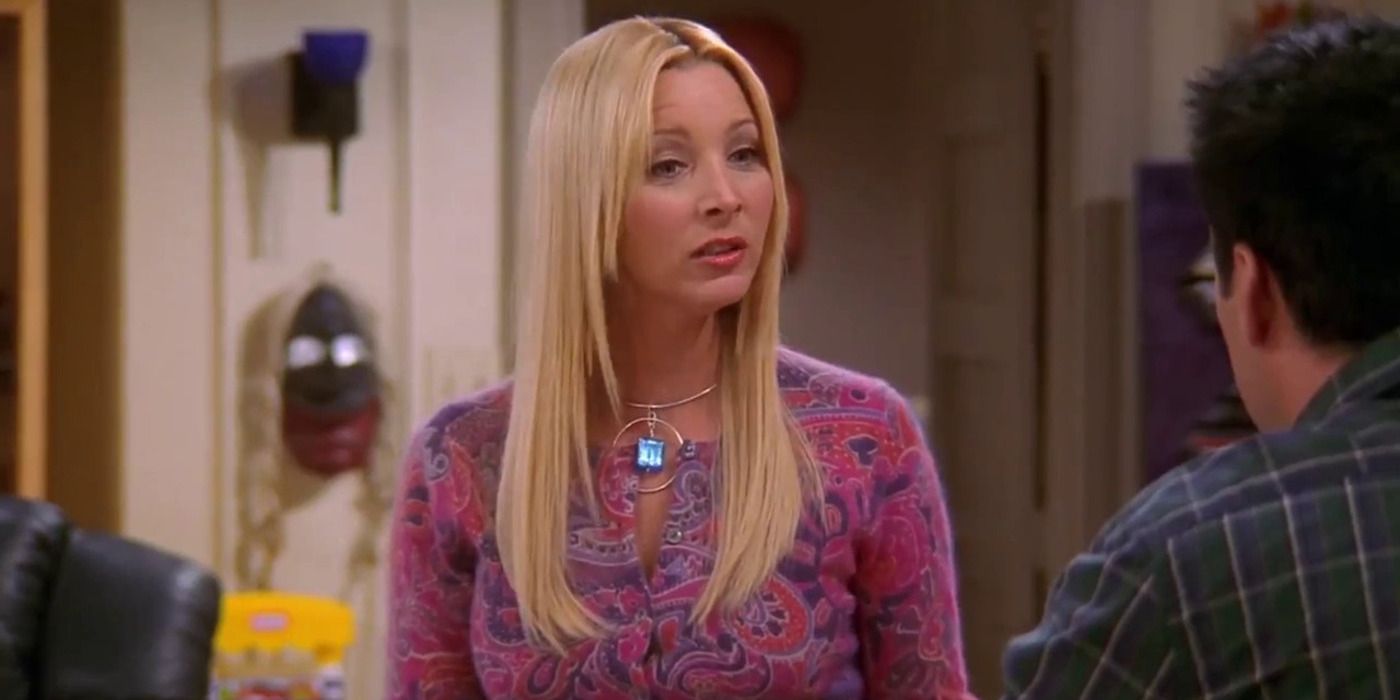 Friends
Release Date

September 22, 1994

Cast

Jennifer Aniston, Courteney Cox, Lisa Kudrow, Matt LeBlanc, Matthew Perry, David Schwimmer

Genres

Comedy, Drama, Sitcom

Seasons

10
A dark theory about the classic sitcom Friends explores Phoebe's disconnection from the other five central characters, emphasizing her complete unfamiliarity with them. In this alternate ending, Phoebe is a homeless woman, spending her days around Central Perk and observing the friends from afar, often under the influence. Seeking shelter under six brightly colored umbrellas during a rainstorm, it echoes the show's opening credits. This theory presents a disturbing yet speculative perspective on Phoebe's idealized dream life and her longing for companionship. Speaking to Entertainment Tonight, co-creator Marta Kauffman, however, dismissed it as an "insane" idea.
3
Joey Is The Father Of The Tanner Sisters
Full House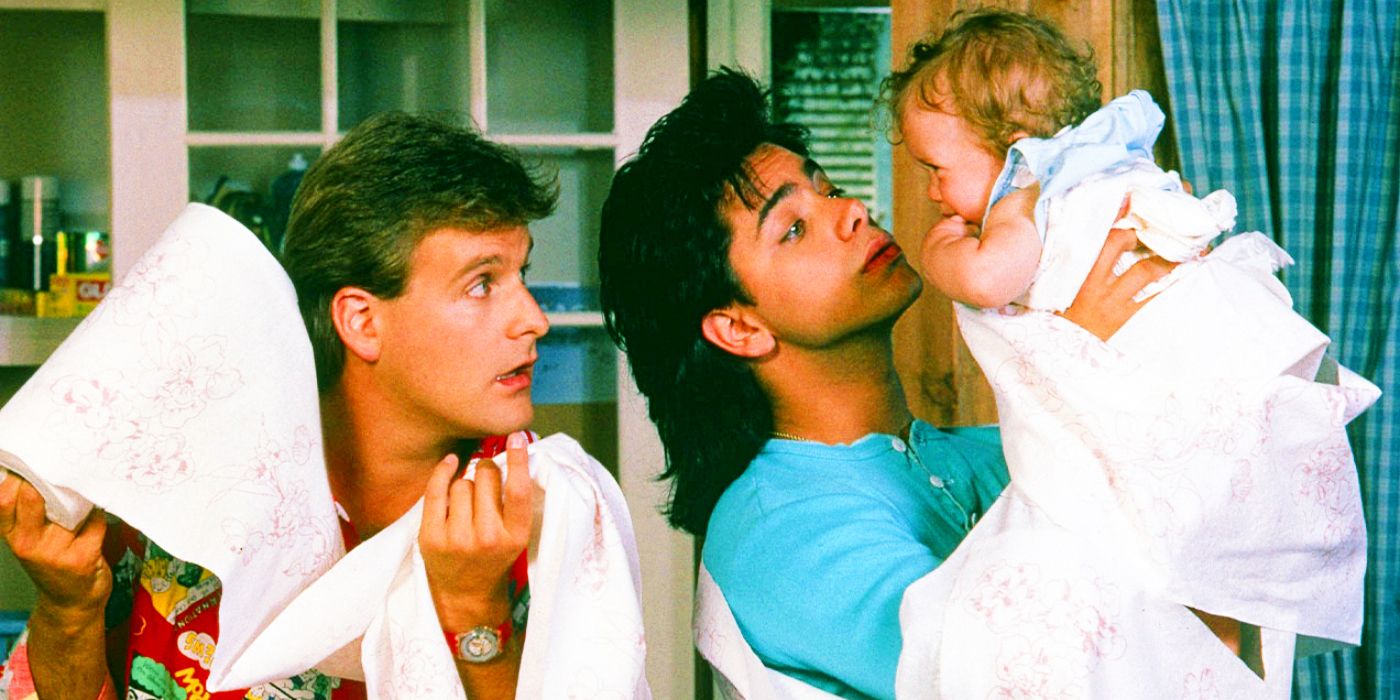 An interesting Full House fan theory about the Tanner family's genetics puts Danny Tanner's paternity into question (via Fandom.com). All three daughters have blue eyes and blonde hair, different from their brown-eyed, brown-haired dad, while their mother, Pam, seems to have blonde hair, as well. The chances of Danny and Pam having one child with these traits is 1 in 16. Therefore, having three is unlikely. The theory suggests Joey, who's not a biological family member but has blue eyes and blonde hair, might have influenced the gene pool.
2
Toby Is The Scranton Strangler
The Office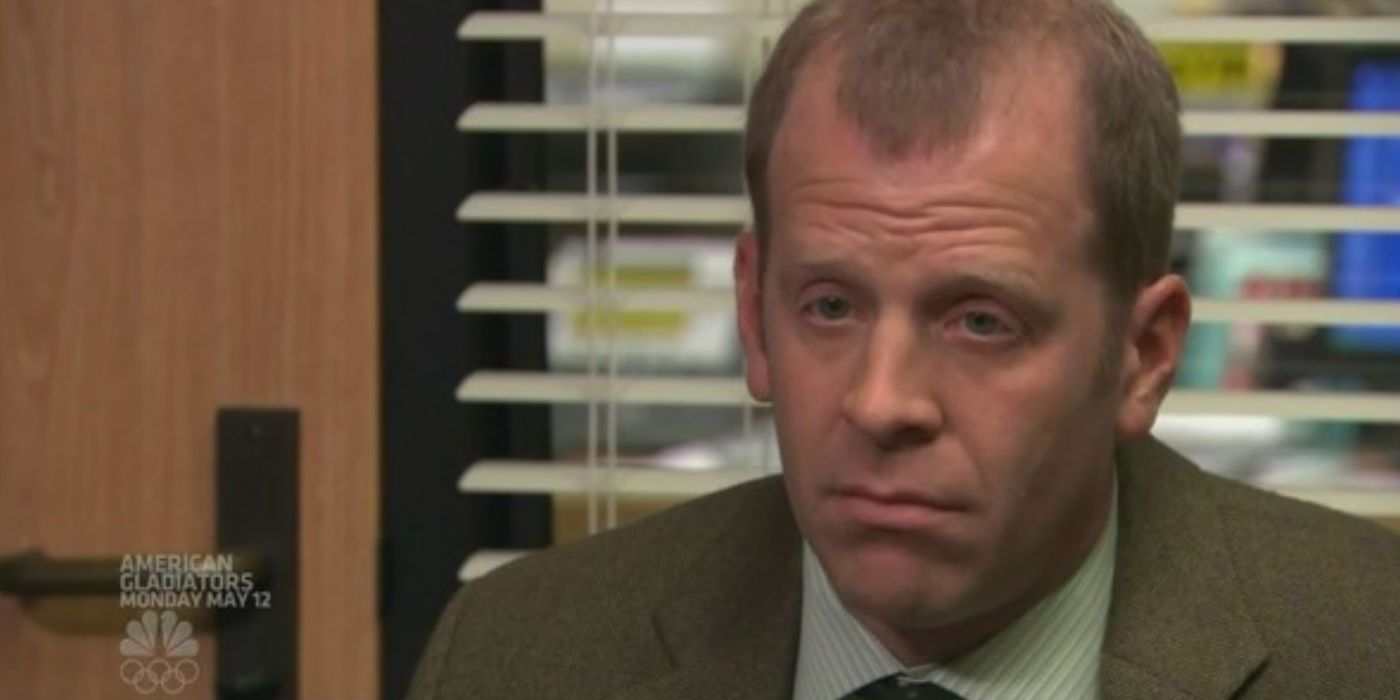 The Office
Release Date

March 24, 2005

Cast

Mindy Kaling, Jenna Fischer, Kate Flannery, Ed Helms, Craig Robinson, Paul Lieberstein, Ellie Kemper, B.J. Novak, Angela Kinsey, Oscar Nunez, Rainn Wilson, Brian Baumgartner, Phyllis Smith, Leslie David Baker, Creed Bratton, Steve Carell, John Krasinski

Genres

Comedy, Drama, Sitcom

Seasons

9
A major theory hints that Toby Flenderson from The Office is the Scranton Strangler. His absence during the Strangler's police chase, involving a car like his own, is suspicious. Toby helping imprison George Howard Skub and mysteriously confessing during a jail visit adds fire to the theory. At a viewing party, Toby's unexplained absence and a strange phone call raise even more questions. The theory suggests Toby might have tried to confess while watching an innocent man get caught. His later role as a juror and becoming a crime novelist adds layers to Toby's character, giving a different view of him.
1
Martin Is Faking His Leg Injury
Frasier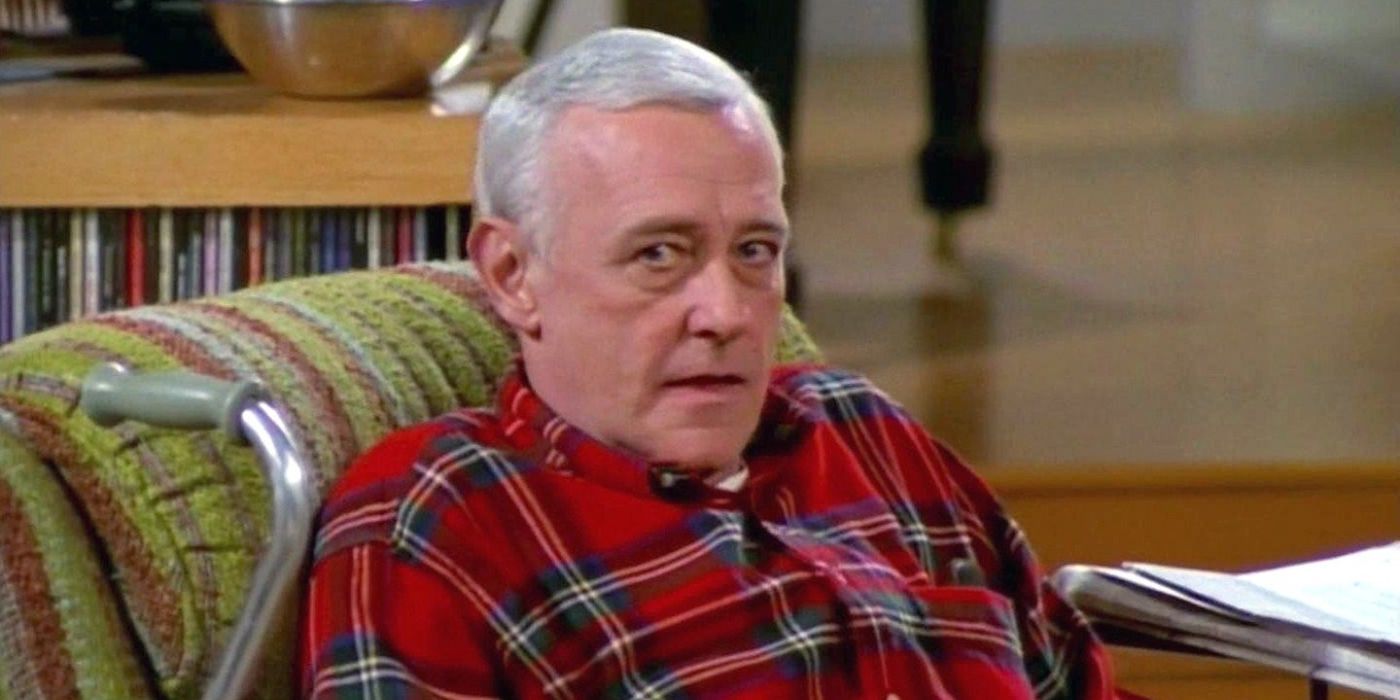 Frasier
Release Date

September 16, 1993

Cast

Kelsey Grammer, Jane Leeves, David Hyde Pierce, Peri Gilpin, John Mahoney, Jack Cutmore-Scott, Anders Keith, Jess Salgueiro, Toks Olagundoye, Nicholas Lyndhurst

Genres

Comedy

Seasons

11
In the 11-season run of Frasier, recurring references were made to Martin's potential for a complete leg recovery through prescribed exercises. However, his consistent refusal to partake in these exercises went beyond laziness, as described in a popular Reddit theory. This theory posits a strategic motive behind Martin's intentional avoidance: to sustain Daphne's presence for Niles and extend his living situation in Frasier's apartment. Flashbacks depicting Martin's solitary past sheds light on his aversion to returning to such a state. This theory provides a plausible explanation for Martin's resistance to addressing his leg ailment, intricately mixing it with his desire for companionship.
Source: Reddit, Cracked, Entertainment Tonight, Fandom.com