News
10 Movie Scenes That Felt Totally Out Of Place
Summary
Some movie scenes can feel completely out of place and disrupt the overall tone and narrative of a film.
Unexpected scenes like random musical portions, sex scenes, or goofy dialogues can break immersion for the audience.
While surprising scenes can sometimes enhance a movie, scenes that are too different from the rest can fall flat and feel like they belong in a different film.
Some movie scenes feel completely incongruous with the rest of the movie, and while sometimes this can be intentional, it often does not work. This can also happen because of last-minute script changes, reshoots, and decisions in the editing room that drastically alter a movie's tone or narrative. Random musical portions, unexpected sex scenes, and goofy dialogues in what should be serious movies are just some examples of scenes that can completely break the immersion.
Of course, a surprising, stand-out scene can often bolster a movie, proffering bold experimentation with the medium or providing an actor with the opportunity to showcase something different. Sometimes, however, scenes that are way too different from the rest of the film fall flat and just feel out of place. From the pink elephants in Dumbo to Peter Parker's dance in Spider-Man 3, some moments almost feel like they were supposed to be a different movie.
Related: 20 Best Directors Of All Time, Ranked
10
Kate Explains Why She Doesn't Like Christmas In Gremlins
Directed By Joe Dante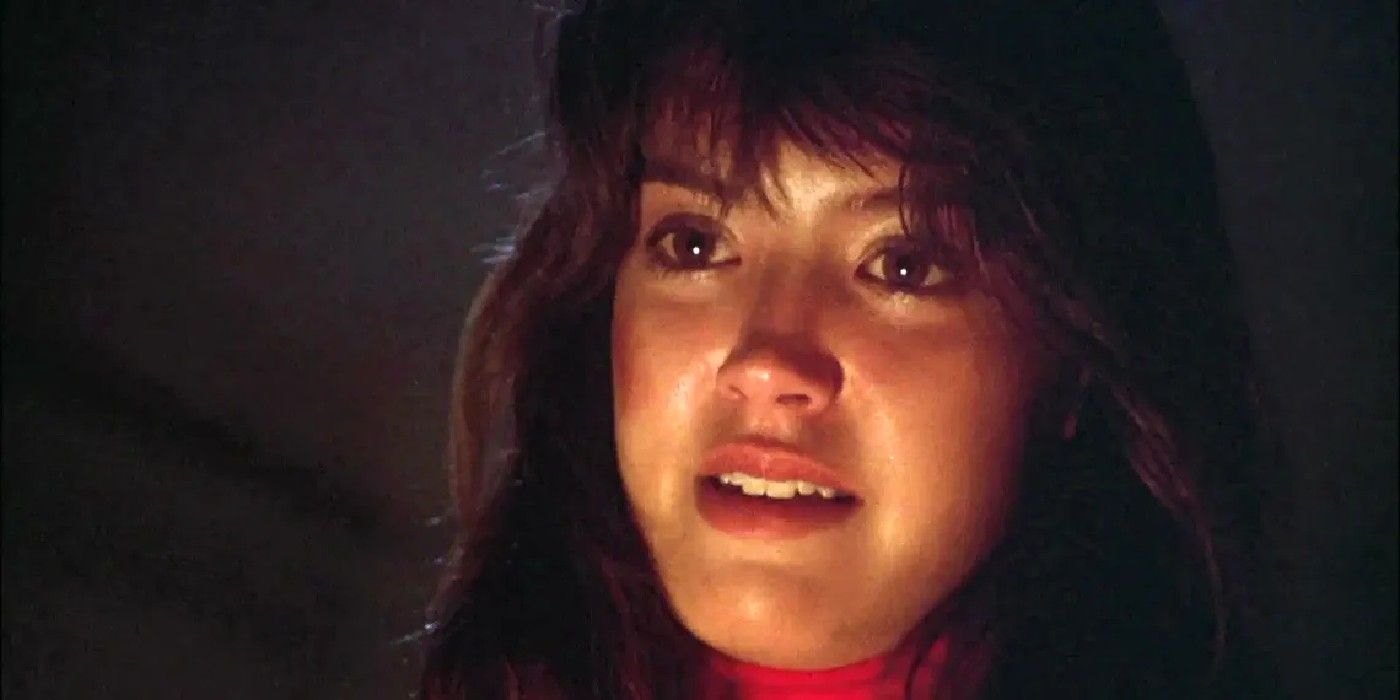 Gremlins
Release Date

June 8, 1984

Director

Joe Dante

Cast

Phoebe Cates, Corey Feldman, Zach Galligan, Hoyt Axton, Polly Holliday, Howie Mandel

Rating

PG

Runtime

106 minutes

Genres

Horror, Fantasy, Comedy

Writers

Chris Columbus
Gremlins was supposed to be a family-friendly horror comedy movie set at Christmas. It was, therefore, a drastic and unnecessary diversion when one of the characters explains in great detail why she doesn't like the holiday. Kate details a childhood Christmas when her father disappeared and was subsequently found dead inside a chimney dressed as Santa Claus. It is an incredibly shocking scene, and arguably a more grisly fate than is bestowed upon any victim of the eponymous Gremlins. It is markedly different in tone from the rest of the movie and seems like an unnecessary addition to a cute Christmas-themed horror movie.
9
Emo Peter Parker's Dance In Spider-Man 3
Directed By Sam Raimi
Spider-Man 3
Release Date

May 4, 2007

Director

Sam Raimi

Cast

Tobey Maguire, James Franco, Topher Grace, Bryce Dallas Howard, Kirsten Dunst, Rosemary Harris, J. K. Simmons, Thomas Haden Church, James Cromwell

Rating

PG-13

Runtime

139 minutes

Genres

Action, Adventure, Sci-Fi

Writers

Sam Raimi, Alvin Sargent, Ivan Raimi
Spider-Man 3 featured two excruciatingly awkward dance sequences which had no place in the movie. The first depicted Peter Parker leaving a store dressed in a new suit. The second featured an elaborate dance sequence in a jazz club. Though some claim Peter's emo dance scene is one of Spider-Man 3's smartest moments, the scene was so incongruous with the rest of the movie that it seemed like a baffling choice. With so much else happening in Spider-Man 3, such as three iconic villains, these sequences should have been cut in favor of additional Sandman, Venom, or Green Goblin action. They are iconic, but not for the right reasons.
8
Eggsy & Tilde's Sex Scene In Kingsman: The Secret Service
Directed By Matthew Vaughn
Kingsman: The Secret Service
Release Date

February 13, 2015

Director

Matthew Vaughn

Cast

Michael Caine, Taron Egerton, Colin Firth, Mark Hamill, Samuel L. Jackson, Mark Strong

Rating

R

Runtime

2h 10m

Genres

Action, Adventure, Thriller

Writers

Matthew Vaughn, Jane Goldman
In the final scene of The Kingsman, Eggsy discovers a prison cell imprisoning a missing princess. Eggsy assured her he would return to rescue her after he had finished saving the world, to which she responded by offering sex if he succeeded. While "rewarding" a heroic male character with a seductive woman has been a tiresome trope of spy movies for years, this scene seemed like an unnecessary addition, and if anything, only highlighted how problematic this trope is. While this could have been the intention, the fact the controversial sex scene is referenced in Kingsman: The Golden Circle, suggests it was a joke that merely fell flat.
7
Carol's Underwear Scene In Star Trek Into Darkness
Directed By J.J. Abrams
Star Trek Into Darkness
Release Date

May 16, 2013

Director

J.J. Abrams

Cast

Anton Yelchin, Karl Urban, Simon Pegg, Benedict Cumberbatch, Zachary Quinto, Zoe Saldana, John Cho, Chris Pine

Rating

PG-13

Runtime

2h 12m

Genres

Sci-Fi, Action, Thriller, Adventure

Writers

Roberto Orci, Alex Kurtzman, Damon Lindelof
Star Trek Into Darkness featured a wholly gratuitous scene in which Carol Marcus is depicted in her underwear. It's only brief but seems shoehorned in to pander to a heterosexual male fantasy, which is then subtly legitimized by having Captain Kirk gawk at Carol in her state of undress. Star Trek Into Darkness' Carol Marcus was a great character and her stripping was an entirely unwarranted addition. It offered absolutely nothing to the plot and appeared merely as an opportunity to showcase an attractive woman in little clothing.
6
Pink Elephants On Parade In Dumbo
Produced By Walt Disney
Disney's classic animated movie Dumbo featured a bizarre psychedelic scene accompanied by the song "Pink Elephants on Parade." It was quite a disturbing detour for younger viewers, proffering unsettling visuals and a much darker tone than the rest of the movie and most Disney animated movies at that time. A similar scene appeared 27 years later with the infamous "Heffalumps and Woozles" from Winnie the Pooh and the Blustery Day – an equally sinister departure from the wholesome primary narrative.
5
Jennifer Aniston's Strip Scene In We're The Millers
Directed By Rawson Marshall Thurber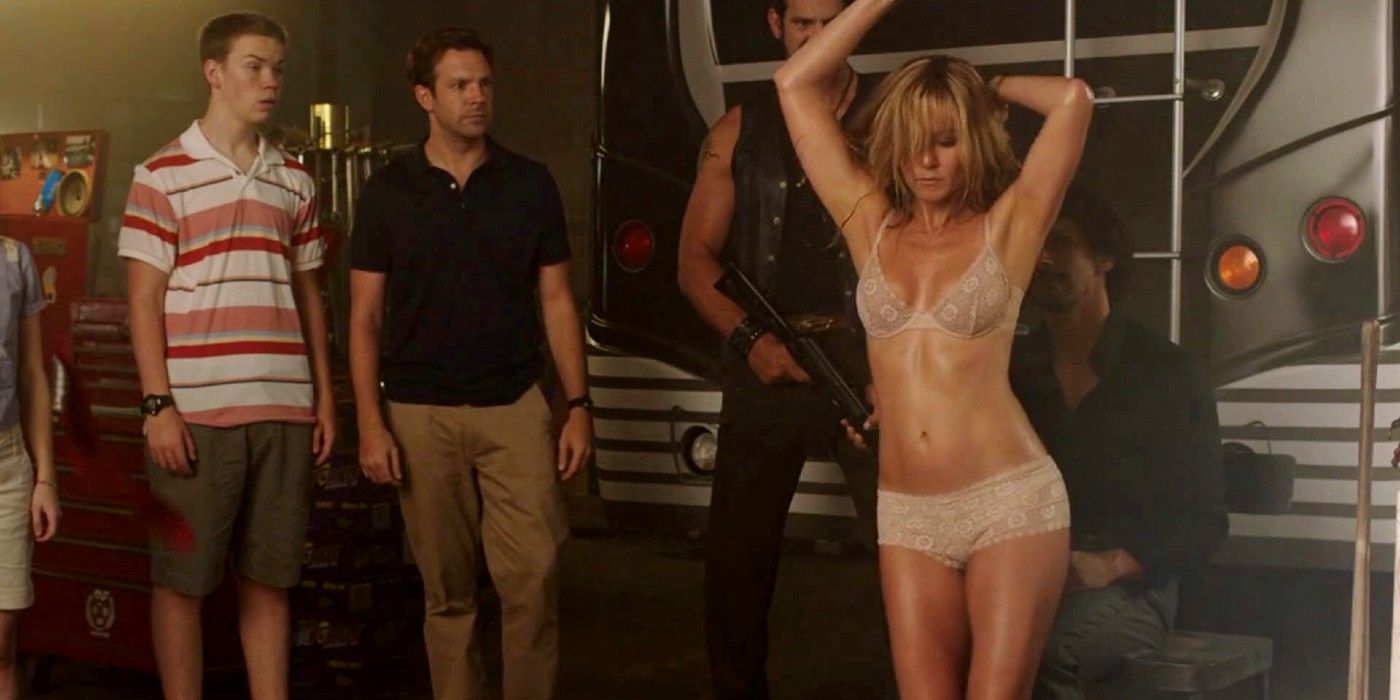 we're the millers
Release Date

August 7, 2013

Director

Rawson Marshall Thurber

Cast

Jennifer Aniston, Ed Helms, Will Poulter, Emma Roberts

Rating

pg-13

Runtime

110minutes

Genres

Comedy, Crime

Writers

Rawson Marshall Thurber
Another unnecessary strip scene was centered even more blatantly in We're the Millers. During one scene, the protagonists attempt to evade harm by distracting their captors with an extended strip scene performed by Jennifer Aniston's character. This is somewhat narrative justified by Anniston's character being an exotic dancer, but the entire scene still felt forced and weirdly placed. This is compounded by Jason Sudeikis' character turning to the camera and shrugging – as if suggesting that he might as well enjoy the next few minutes in a weird, unnecessary sequence.
4
The Pie Fight In Dawn Of The Dead
Directed By George A. Romero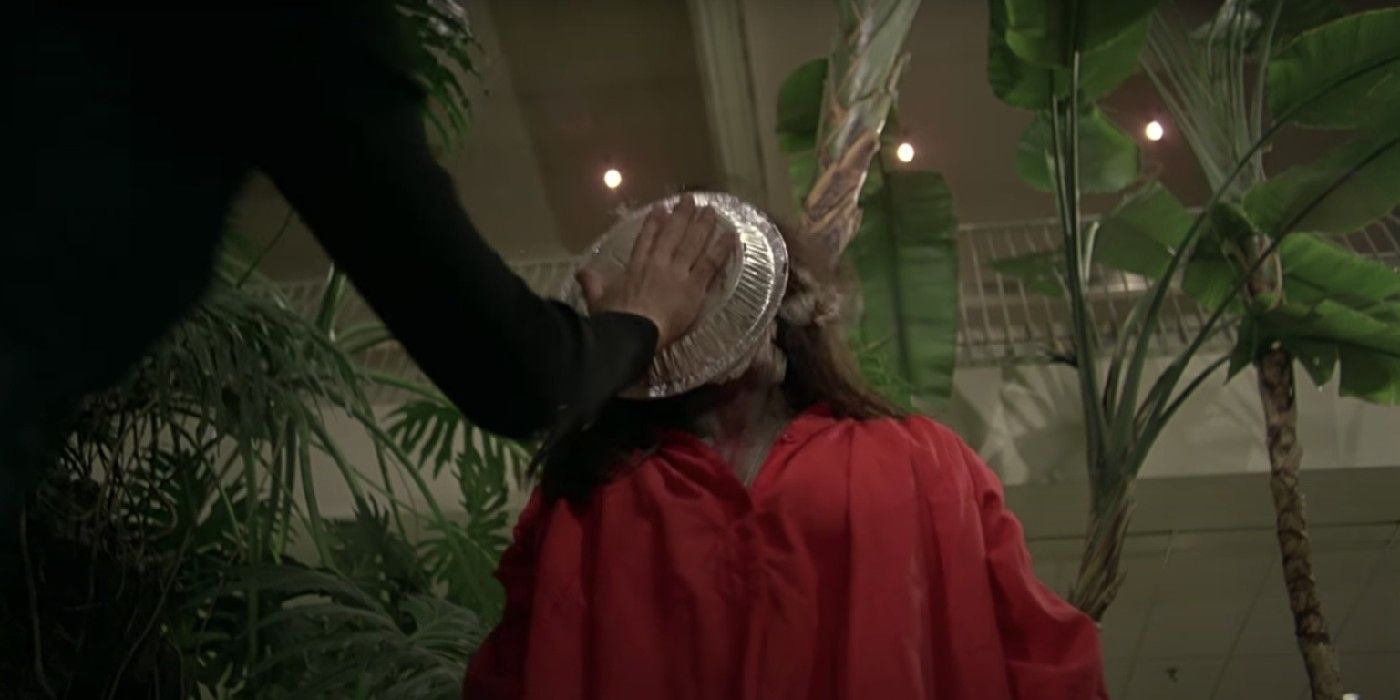 Dawn of the Dead
Release Date

May 24, 1979

Director

George A. Romero

Cast

Scott H. Reiniger, Ken Foree, David Emge, Gaylen Ross, Tom Savini

Rating

18+

Runtime

127 minutes

Genres

Horror, Thriller

Writers

George A. Romero
Zombie movie pioneer George A. Romero established the modern zombie genre, which makes his decision to add a zombie pie fight even more bewildering. Dawn of the Dead was the second movie in George A. Romero's Living Dead universe and featured a scene wherein several characters run amok in a zombie-filled shopping mall, throwing custard pies in their faces. Considering the great lengths Romero had gone to establish the living dead as a genuinely horrifying threat, the pie fight scene in Dawn of the Dead plays against this, even though it can be considered a tongue-in-cheek moment.
3
Alan's Dream In Jurassic Park 3
Directed By Joe Johnston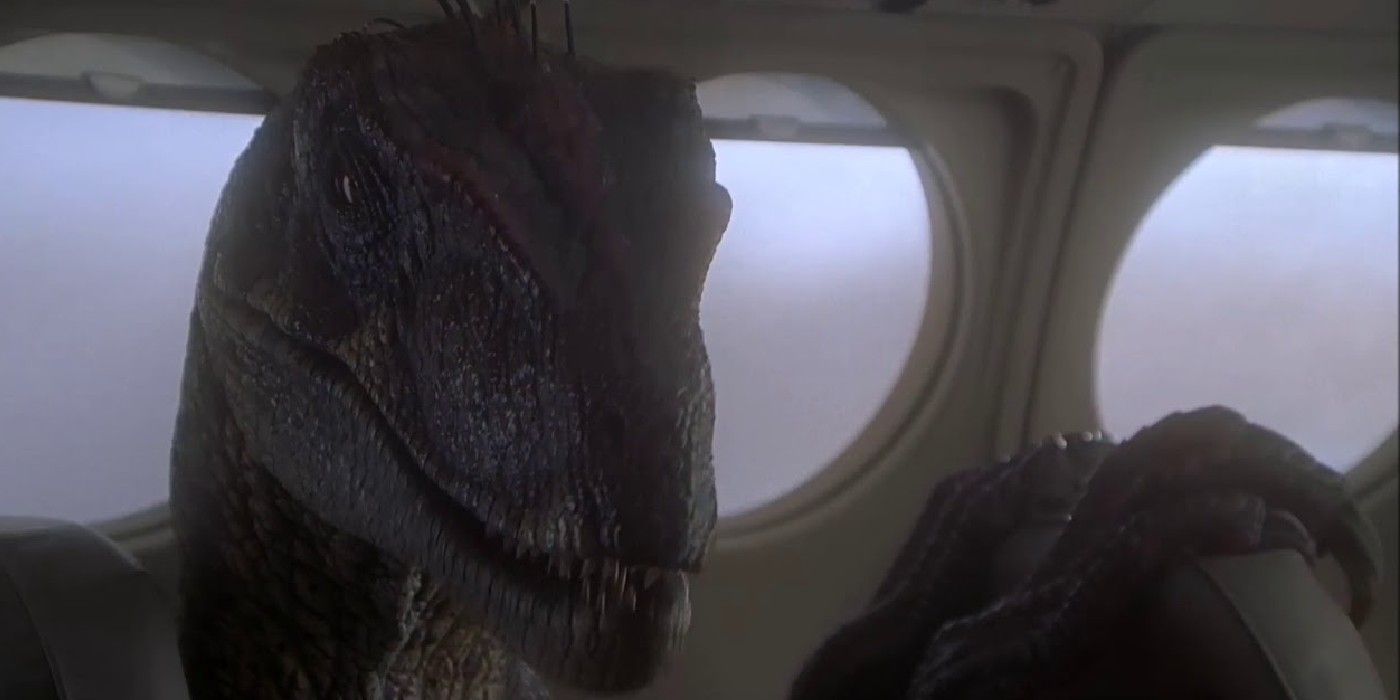 Jurassic Park 3
Release Date

July 18, 2001

Director

Joe Johnston

Cast

Sam Neill, Laura Dern

Rating

PG-13

Runtime

92minutes

Genres

Sci-Fi, Adventure

Writers

Alexander Payne
Jurassic Park 3 featured an incredibly incongruous dream sequence in which Sam Neill's Alan has a nightmare about a talking Velociraptor. The scene felt totally out of place and was a puzzling addition to the narrative. A nightmare about a threatening Velociraptor would have been more effective, but instead, the scene undermined any sense of tension and threat as the characters arrived at the dinosaur-infested island. As a result, the following scene was more humorous than harrowing and indicated that the movie had opted for a lighter tone than previous Jurassic Park movies – which yielded less impressive results.
2
Mickey Rourke's Monologue In The Expendables
Directed By Sylvester Stallone
The Expendables
Release Date

August 13, 2010

Director

Sylvester Stallone

Cast

Mickey Rourke, Steve Austin, Bruce Willis, Jet Li, Sylvester Stallone, Dolph Lundgren, Charisma Carpenter, Arnold Schwarzenegger, Jason Statham, Eric Roberts, Randy Couture, Terry Crews

Rating

R

Runtime

103 minutes

Genres

Adventure, Thriller, Action

Writers

Dave Callaham, Sylvester Stallone
Mickey Rourke delivered a heart-breaking monologue during Sylvester Stallone's The Expendables, which truly demonstrated why Rourke is one of the finest actors in Hollywood. During the scene, Rourke's character, Tool, explained a harrowing incident from his past in which he witnessed a suicide. It was delivered to perfection, with Rourke's being dialogue the absolute highlight of the movie. It stood out from the rest of The Expendables because of how emotionally impressive it was. Rourke's performance was the absolute best thing in The Expendables and was a far cry from the rest of the action-packed adventures the franchise is known for. It was out of place, yet it was a great scene.
1
The Romeo & Juliet Law In Transformers: Age Of Extinction
Directed By Michael Bay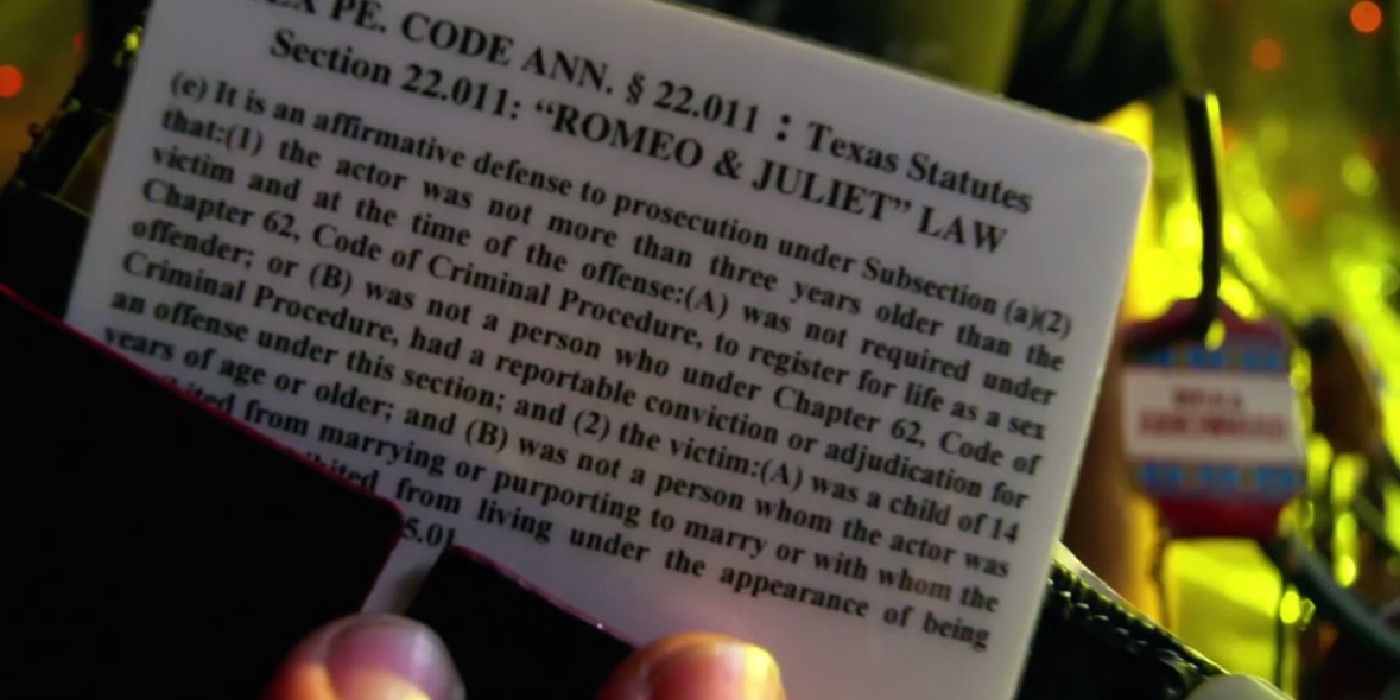 Transformers: Age of Extinction introduced the franchise's new human protagonist, Mark Wahlberg's Cade Yeager. In one scene, Cade's 17-year-old daughter Tessa (Nicola Peltz) introduced him to her 20-year-old boyfriend, Shane (Jack Reynor). When Cade objected to the age difference, Shane pulled a card from his wallet detailing the "Romeo & Juliet" laws, which protect him from prosecution for statutory rape with a minor.
Reynor addressed the controversial scene in an interview with Entertainment Weekly, clarifying that it was supposed to be a joke. Reynor explained that the scene was added to the script and was intended to be a comedic skit between the actors. Instead, the scene is just creepy and extremely problematic. The commentary on the age of consent is incredibly out of place in a movie that's supposed to be about transforming cars.
Sources: Entertainment Weekly