News
10 Movies That Didn't Live Up To Unrealistic Expectations
Summary
Hype can lead to unrealistic expectations for movies, as seen with Spider-Man: No Way Home and the disappointment it caused when certain rumors didn't come true.
Fan service can create dangerous expectations for films, as fans' imaginations can exceed the capabilities and creative vision of the studio.
The Matrix Resurrections, The Rise of Skywalker, and John Carter all fell short of fans' expectations, whether it was due to narrative departures, a lack of vision, or poor marketing.
Hype can be dangerous for an upcoming movie release, as it can sometimes lead to unrealistic expectations that the movie can never live up to. Whether it be the long-awaited next installment to a beloved franchise or the adaptation of a famous book or other media, the anticipation for the film's release will often get fans theorizing different possibilities. Spider-Man: No Way Home saw a build-up of rumors and speculation surrounding the return of Andrew Garfield and Tobey Maguire to the point where their not returning could've ruined the film. In some cases, similar suppositions led to mass disappointment.
Fan service is a term used frequently in the modern film industry. Movies, typically of a high budget or a larger multimedia franchise, are expected to fill a quota of XYZ upon release to reward their audiences. Expectations from fans can set a dangerous precedence for films, as, at times, fan imaginations can far exceed the capabilities of the film studio's budget or differ from their creative vision.
10
The Matrix Resurrections
The Matrix Resurrections
Release Date

December 22, 2021

Director

Lana Wachowski

Cast

Keanu Reeves, Jessica Henwick, Priyanka Chopra Jonas

Rating

r

Runtime

2h 28m
The Matrix is one of the most excellent and thought-provoking blockbuster films ever made, though unfortunately, the saga peaked with the first film in its franchise. After nearly two decades without a Matrix movie, the Wachowski siblings returned for The Matrix Resurrections, which took a departure from the original film's narratives. New actors replacing important characters was off-putting to long-term fans, and the movie's meta-commentary on the entertainment industry felt out of place. Artists shouldn't be discredited for trying something new, but The Matrix Resurrections undoubtedly wasn't what fans were expecting.
9
The Rise Of Skywalker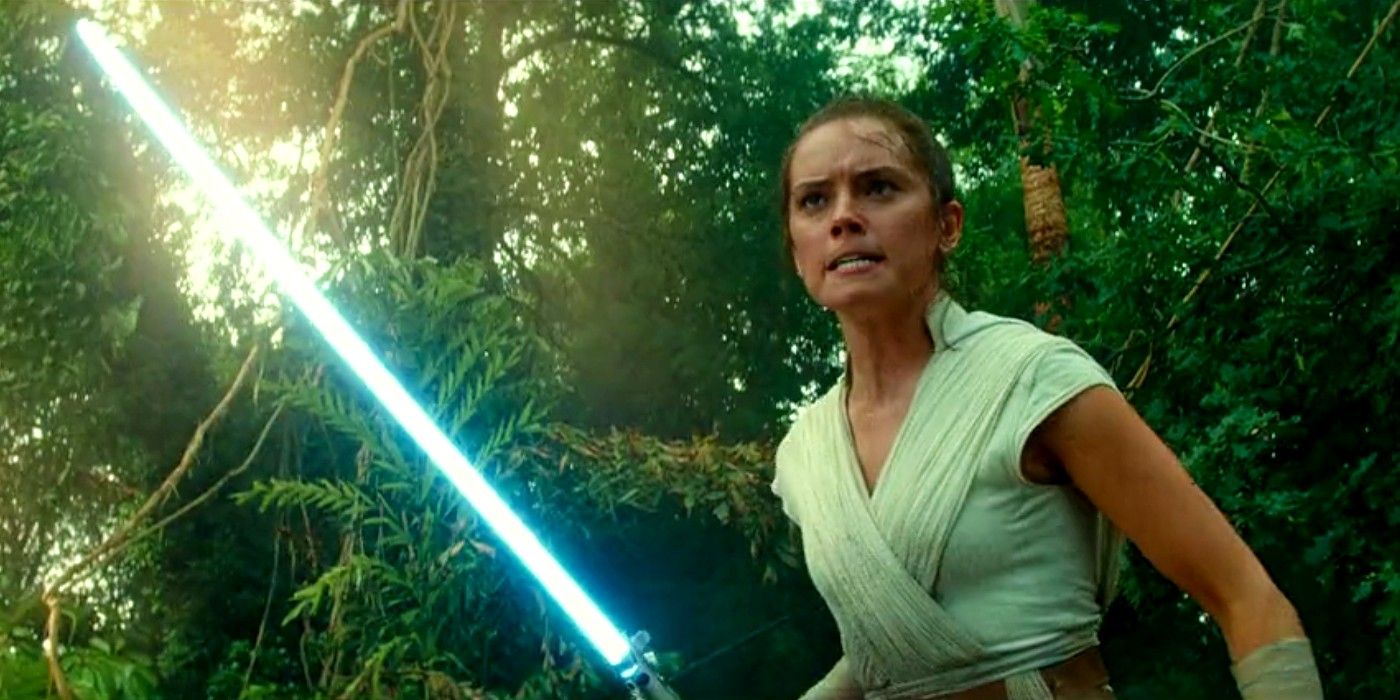 Star Wars: Episode IX- The Rise of Skywalker
Release Date

December 20, 2019

Director

J.J. Abrams

Cast

Carrie Fisher, Oscar Isaac, Anthony Daniels, Joonas Suotamo, Mark Hamill, Adam Driver, Ian McDiarmid, Kelly Marie Tran, Billie Lourd, Keri Russell, Richard E. Grant, Daisy Ridley, Lupita Nyong'o, Dominic Monaghan, John Boyega, Domhnall Gleeson, Billy Dee Williams, Naomi Ackie

Rating

PG-13

Runtime

142 minutes
The sequel Star Wars trilogy was divisive in the build-up to The Rise of Skywalker, with The Last Jedi still likely the most controversial film in the franchise. The third installment not only sought to conclude the trilogy but also provide a resolution for the nine-film Skywalker saga. This placed a ginormous expectation on the project, now widely considered the worst Star Wars film, revealing an overall lack of vision and foresight to pay off the trilogy's setups.
8
John Carter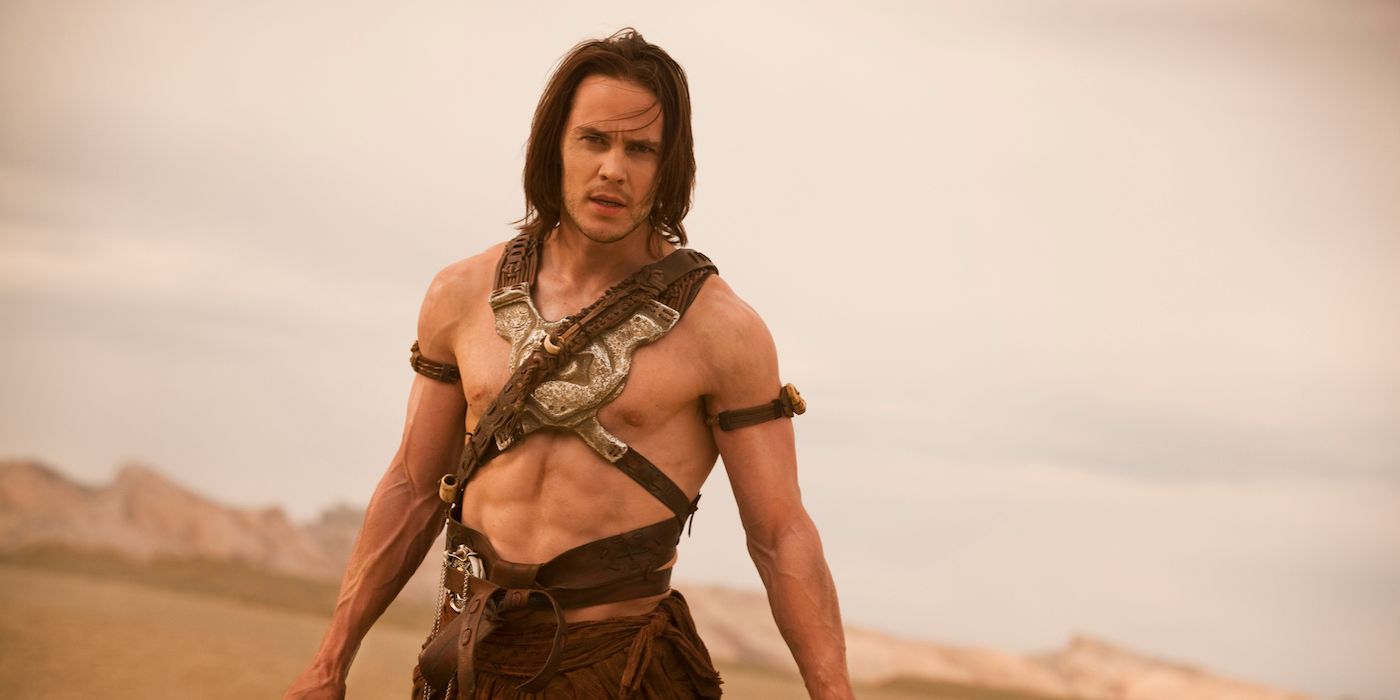 John Carter
Release Date

March 9, 2012

Director

Andrew Stanton

Cast

Mark Strong, Willem Dafoe, Taylor Kitsch, Lynn Collins, Bryan Cranston

Rating

PG-13

Runtime

132 minutes
2012 was supposed to be the summer of Taylor Kitsch, with the actor headlining blockbuster films like Battleship and John Carter. The latter was based on a beloved series of sci-fi novels and was built up to become Disney's next major franchise, with tons of source material to build stories from. The film was poorly marketed, with its promotion considered one of the worst ever for a high-budget project. John Carter went wrong in so many ways and is known as one of Disney's biggest flops.
7
The Godfather Part III
The Godfather Part III
Release Date

December 25, 1990

Director

Francis Ford Coppola

Cast

Al Pacino, Andy Garcia, Diane Keaton

Rating

r

Runtime

142minutes
The first two Godfather films are some of the best movies of all time, meaning The Godfather Part III was expected to provide a perfect, climactic resolution to the story. Unfortunately, the film fell short of the excellence the first two were known for, with Robert Duvall's absence prompting questions of consistency and Sofia Coppola's subpar performance distracting from the previously strong acting in the saga. The Godfather Part III was always meant to serve as an epilogue to the first two films, and Francis Ford Coppola was able to re-cut it for The Godfather, Coda: The Death of Michael Corleone in 2020, making moderate improvements.
6
Alien: Covenant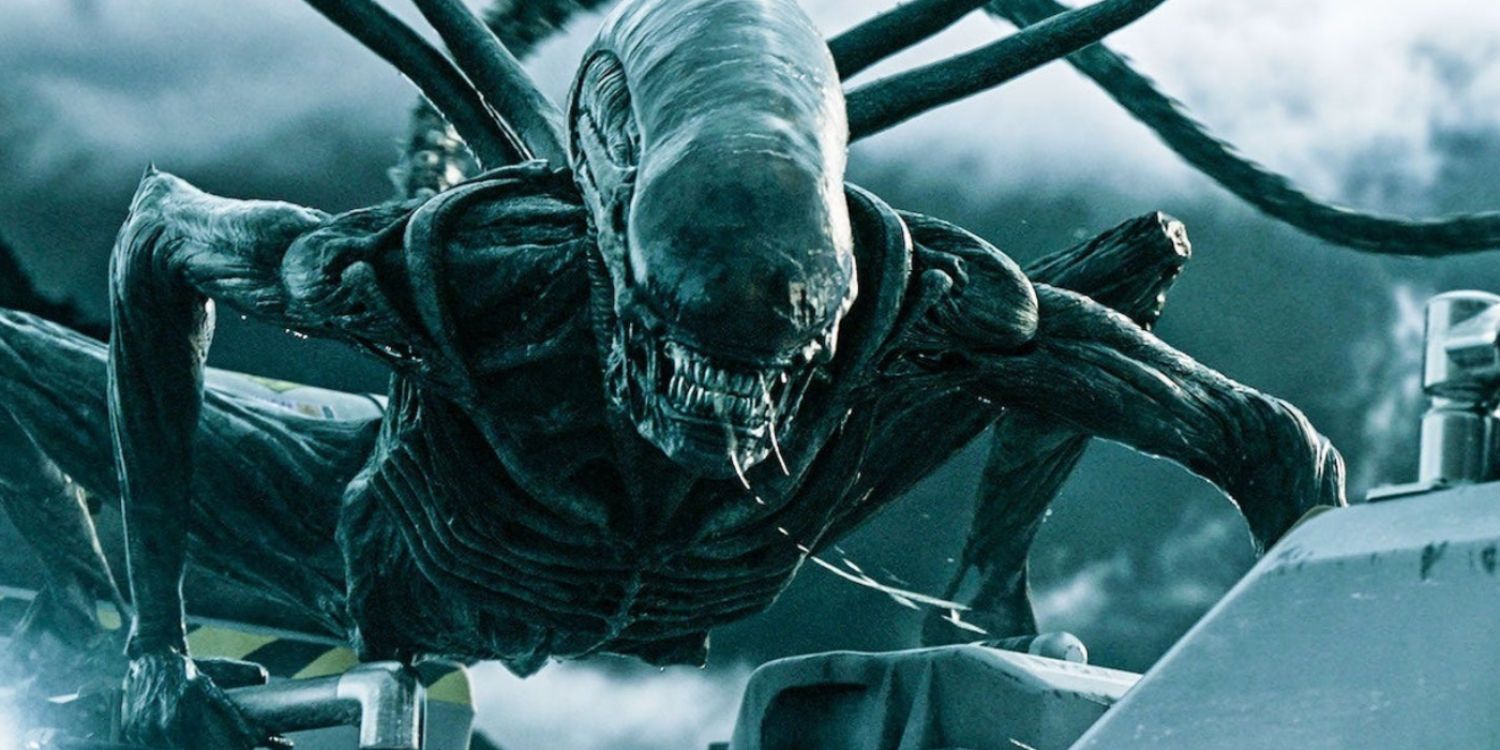 Alien: Covenant
Release Date

May 19, 2017

Director

Ridley Scott

Cast

Amy Seimetz, Noomi Rapace, Danny McBride, Katherine Waterston, Demián Bichir, James Franco, Guy Pearce, Carmen Ejogo, Billy Crudup, Michael Fassbender

Rating

R

Runtime

2h 3m
Alien is one of the best sci-fi movies of all time, but unfortunately, a franchise that hasn't found success in recent reboots. Despite Ridley Scott's involvement and direction on Alien: Covenant, the film wasn't exactly what fans had hoped for. While the prequel did attempt to return to its horror roots with a Xenomorph threat, many felt that the story and characters were unbelievable.
5
Eternals
Eternals
Release Date

November 5, 2021

Director

Chloé Zhao

Cast

Angelina Jolie, Lia McHugh, Haaz Sleiman, Salma Hayek Pinault, Dong-seok Ma, Zain Al Rafeea, Harish Patel, Richard Madden, Brian Tyree Henry, Jashaun St. John, Lauren Ridloff, Kit Harington, Kumail Nanjiani, Ozer Ercan

Rating

PG-13

Runtime

157 minutes
Eternals ended a long streak of success for Marvel films, despite fans being excited for the franchise to attempt something new with different characters and an Academy Award-winning director. Many hoped for Chloé Zhao's vision to bring prestige and artistry to the table, bringing depth to the world of superhero films that could push the genre forward. Unfortunately, Eternals was met with mediocre audience reception and one of Marvel's lowest box office runs. Even with underwhelming projects following it, Eternals is still considered one of the worst MCU movies.
4
Super Mario Bros.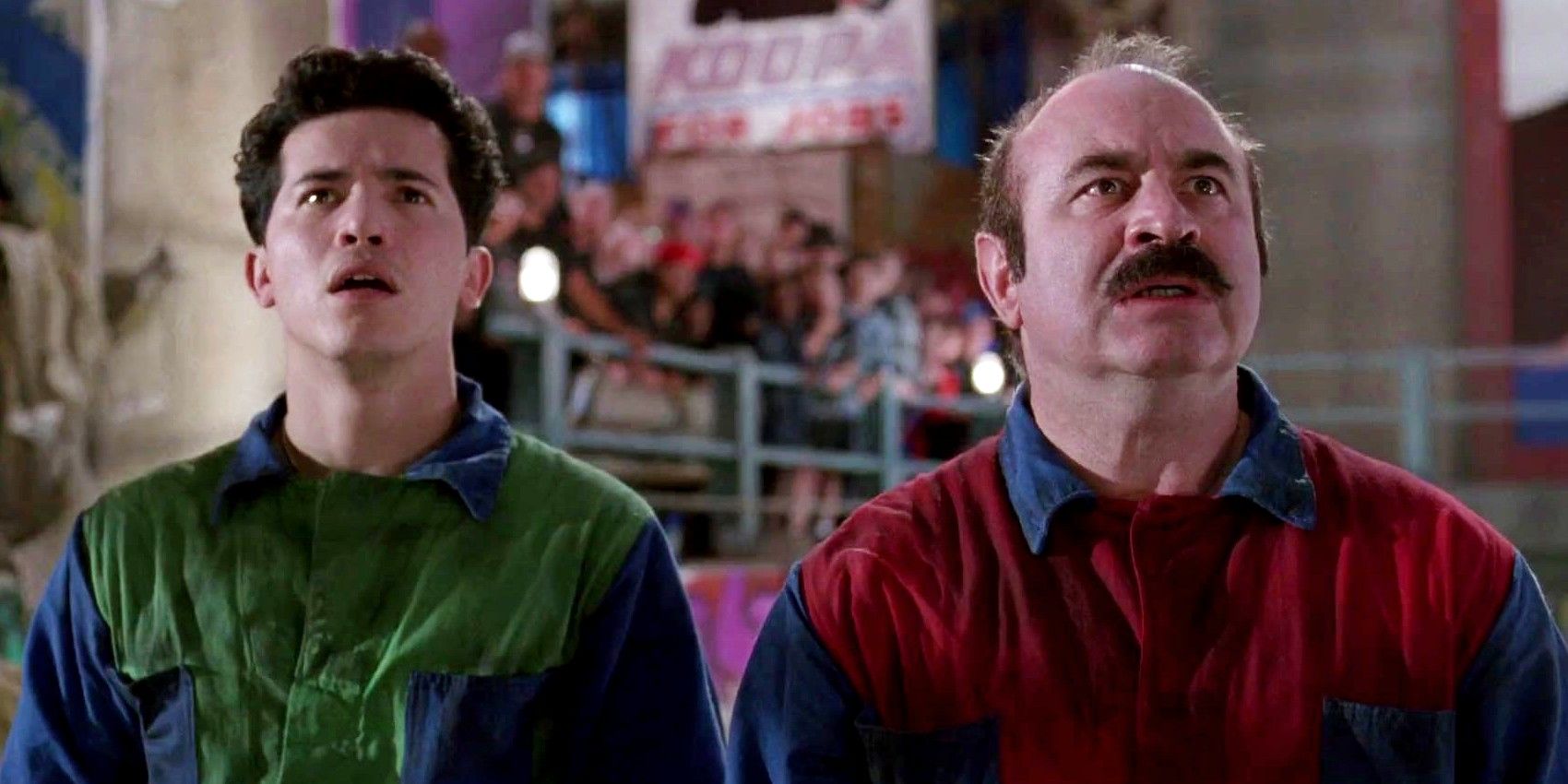 Super Mario Bros.: The Movie (1993)
Release Date

May 28, 1993

Director

Rocky Morton, Annabel Jankel

Cast

Bob Hoskins, John Leguizamo, Dennis Hopper, Samantha Mathis, Fisher Stevens, Fiona Shaw, Richard Edson

Rating

PG

Runtime

104 Minutes
The original Super Mario Bros. film was considered so terrible that it was a primary example of the video game movie curse for ages, arriving at a time when Mario games dominated their industry. While the recent Mario adaptation used modern computer effects to bring the game's look and style to life perfectly, the '90s version had to improvise with what it had. The film significantly deviated from the games in almost every way, resulting in a movie that fans couldn't resonate with.
3
Batman v Superman: Dawn Of Justice
Batman v Superman: Dawn of Justice
Release Date

March 25, 2016

Director

Zack Snyder

Cast

Ben Affleck, Henry Cavill, Amy Adams, Jesse Eisenberg, Diane Lane, Laurence Fishburne, Jeremy Irons, Holly Hunter, Gal Gadot

Rating

PG-13

Runtime

152 minutes
Seeing Batman and Superman on the big screen together was the dream of many DC fans, as both had only had independent films prior. Batman and Robin famously teased Superman's existence, prompting movie fans to ponder the idea for years. Ben Affleck and Henry Cavill joined forces to play the titular characters in Zack Snyder's film, but the dark tone and convoluted plot, as well as the introduction of several other characters, disrupted the flow of the story. However, the director's cut vastly improves the flow and is worth watching for those who've only seen the theatrical release.
2
The Last Airbender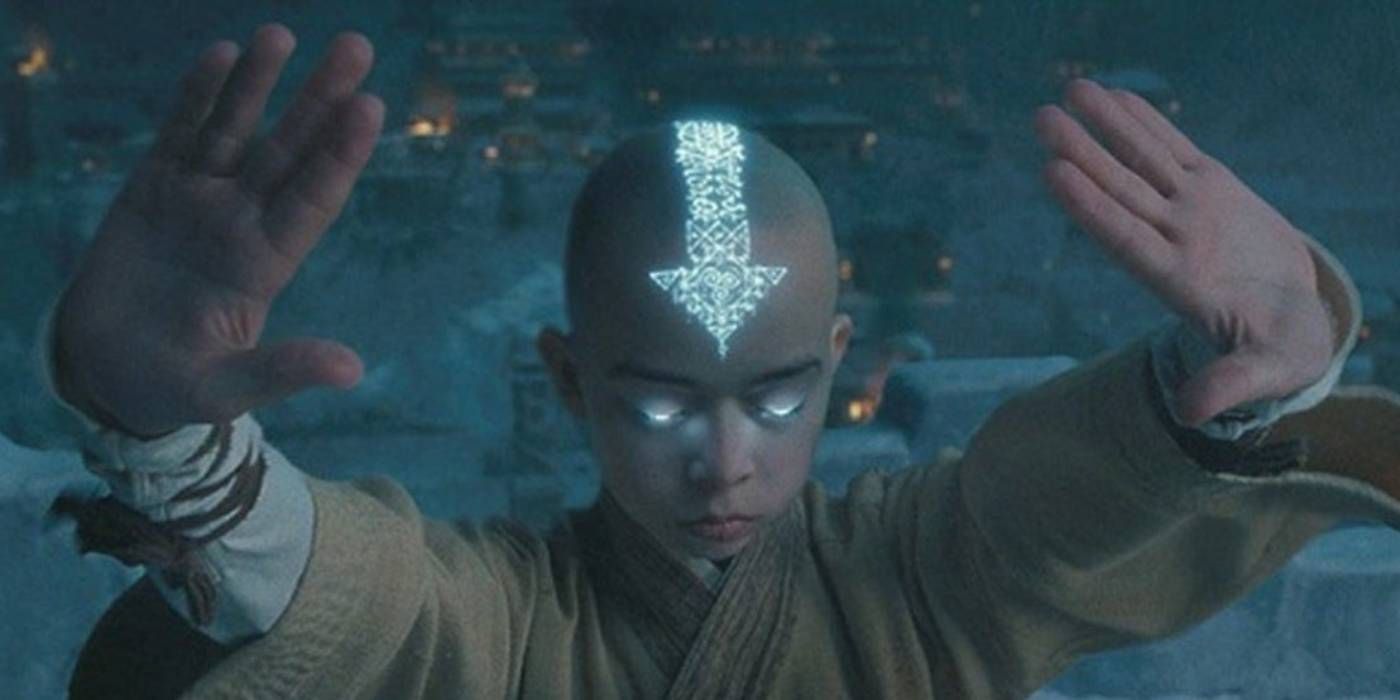 The Last Airbender
Release Date

August 5, 2010

Director

M. Night Shyamalan

Cast

Noah Ringer, Nicola Peltz

Rating

10+

Runtime

1h 43m
Avatar: The Last Airbender is one of the best-animated TV shows ever, building anticipation for The Last Airbender film. M. Night Shyamalan had some poorly received films at the time, but his successes with The Sixth Sense were still recent enough for fans to have confidence in him adapting the show. Deviations from the source material and a lackluster script led to widespread disappointment, and the film is considered one of the worst ever.
1
The Phantom Menace
Star Wars: Episode I – The Phantom Menace
Release Date

May 19, 1999

Director

George Lucas

Cast

Ewan McGregor, Liam Neeson, Natalie Portman, Jake Lloyd, Ahmed Best, Ian McDiarmid, Anthony Daniels, Kenny Baker, Pernilla August, Frank Oz, Ray Park, Samuel L. Jackson

Rating

PG

Runtime

133 minutes
While The Rise of Skywalker had huge pressure to conclude the sequel storyline, The Phantom Menace was the first Star Wars film to disappoint audiences. While fans have come around on the prequels, The Phantom Menace is still considered one of the worst in the franchise. Fans expected to see Anakin Skywalker's descent into Vader, an epic downfall space opera, but were instead met with Jar Jar Binks and a shocking amount of political intrigue.