News
10 Non-English Language Movies That Deserved Best Picture
Summary
The Academy has historically overlooked exceptional non-English language movies for the Best Picture Oscar, reflecting a limited global perspective in cinema.
Non-English language films like Breathless, Roma, and Pan's Labyrinth have had significant impacts on the film industry, but were snubbed by the Academy.
The Oscars' failure to recognize legendary filmmakers like Akira Kurosawa, Jean-Luc Godard, and Federico Fellini has called into question the credibility of the awards.
In 2020, the South Korean comedy thriller Parasite became the first non-English language movie ever to win the Oscar for Best Picture, but there have been plenty of exceptional foreign movies that the Academy have overlooked in their history. In its 95 years, the Academy Award for Best Picture has only gone to a non-English language movie once. This made some sense in the pioneering days of cinema, when the United States was the epicenter of technological and conventional advances, but the Academy has failed to reflect the global scope of cinema for too long.
A handful of non-English language movies have been nominated for Oscars, but not enough to accurately reflect the broad spectrum of worldwide cinema. The Oscars are generally viewed as the definitive critical voice in cinema, and the most prestigious awards on offer. This is a flimsy claim, considering legendary filmmakers such as Akira Kurosawa, Jean-Luc Godard, and Federico Fellini were never recognized. In the future, the Academy will have to expand their perspective to bolster their credentials. The list of critical oversights at the Oscars is already damning enough, as these remarkable snubs show.
10
Breathless (1960)
France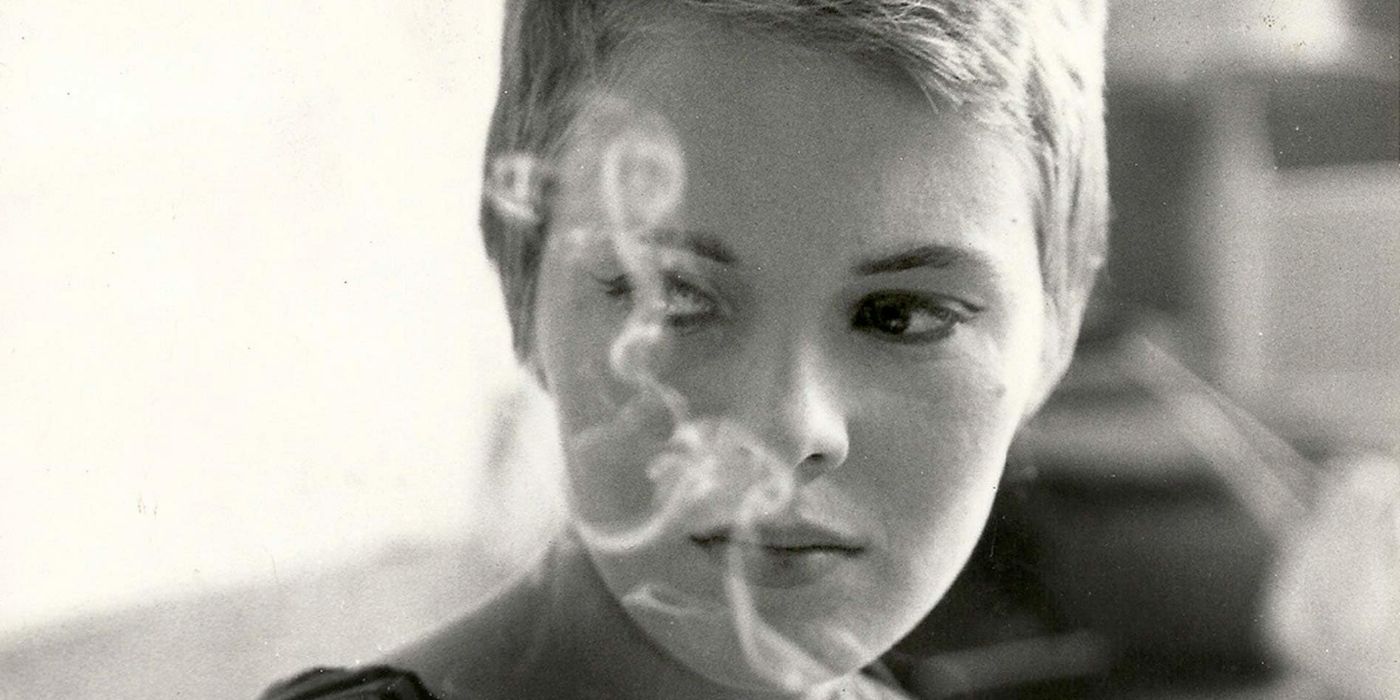 The paper-thin machismo of Michel and the elusive, detached facade of Patricia have been recycled by movies ever since.
The young characters in Jean-Luc Godard's debut cite Humphrey Bogart as an idealistic figure, but Breathless would go on to influence Hollywood just as much as it borrowed from it. West Side Story would win the Oscar for Best Picture in 1961, but in the decades following the release of Breathless its impact has become strikingly apparent. Not only did it presage the youthful, anti-authoritarian counterculture of the 1960s, but the paper-thin machismo of Michel and the elusive, detached facade of Patricia have been recycled by movies ever since. Its legacy is irrefutable, but Breathless can still shock and delight on its own merits.
9
Roma (2018)
Mexico
Roma
Release Date

December 14, 2018

Director

Alfonso Cuarón

Cast

Yalitza Aparicio, Daniela Demesa, Marco Graf, Daniel Valtierra, Marina de Tavira, Enoc Leaño

Genres

Drama
The monochromatic visage of Roma may resemble a dour and over-serious family drama, but the truth is that Alfonso Cuarón manages to inject it with as much humor as any comedy. Roma possesses a rare trait which many movies aspire to but few can achieve, in that it represents the full spectrum of human emotion. Based on a family in Mexico City in the 1970s, Roma is both jubilant and tragic, both mundane and spectacular. It compresses the whirlwind of life into a single sitting. A masterpiece in the tradition of post-war Hollywood, Roma seemed destined for an Oscar win, but a controversial decision gave the award to Green Book.
8
Fanny & Alexander (1982)
Sweden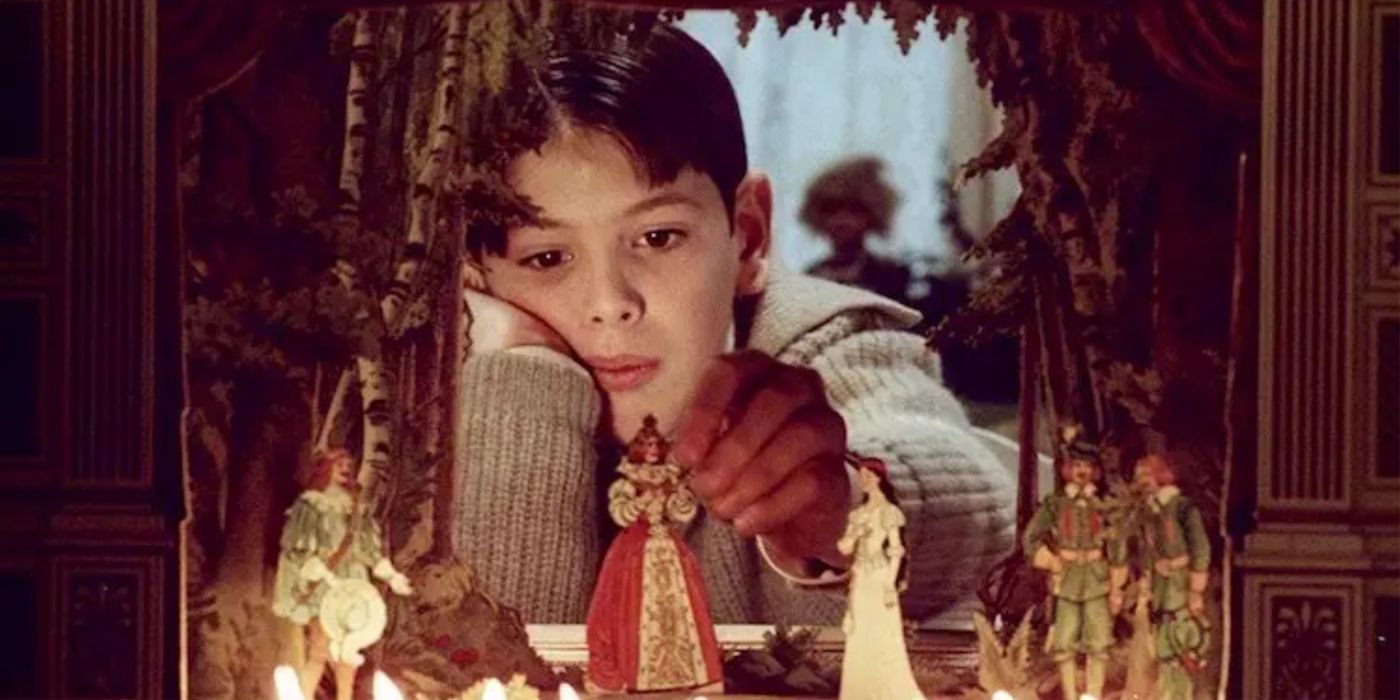 Director Ingmar Bergman's The Seventh Seal, and its depiction of a knight playing a game of chess with Death, is parodied so often that it has inadvertently contributed to the common opinion that foreign language movies are dense and incomprehensible. Fanny and Alexander went some way to banishing this idea, as the period drama received widespread critical acclaim for its depiction of familial resilience and childhood imagination. Bergman's semi-autobiographical story benefitted from his keen eye for intimate characterization. It won the Oscar for Best Foreign Language Film, but didn't secure a nomination for Best Picture, as Terms of Endearment won instead.
Originally envisaged as a miniseries, Fanny and Alexander was later re-released in theaters with its total 312-minute runtime.
7
Pan's Labyrinth (2006)
Mexico/Spain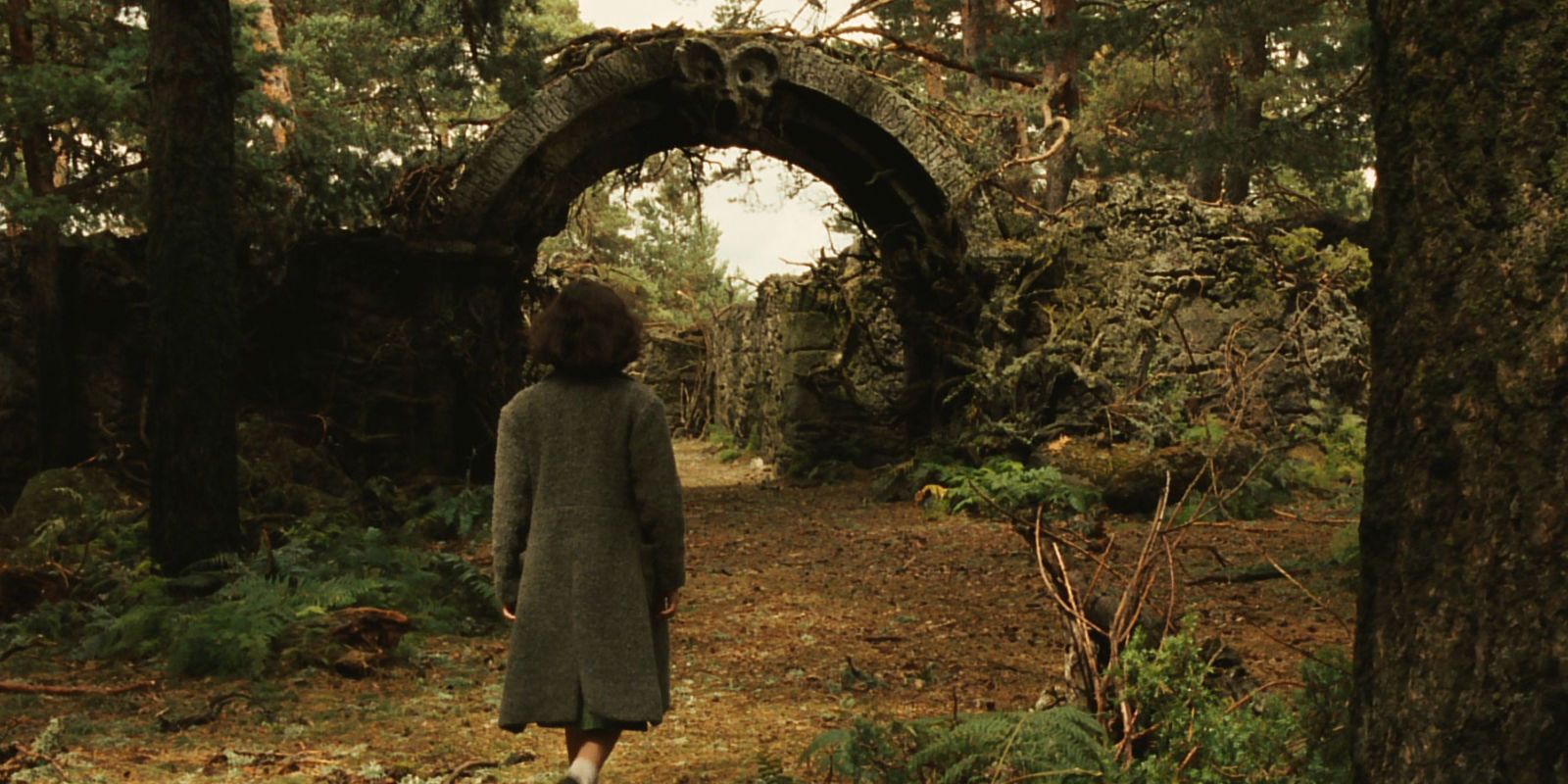 Pan's Labyrinth
Release Date

January 19, 2007

Director

Guillermo del Toro

Cast

Sergi López, Doug Jones, Ivana Baquero, Ariadna Gil, Maribel Verdú

Genres

War, Drama, Fantasy
Guillermo del Toro is no stranger to Oscar success, having scooped two awards for his sci-fi romance The Shape of Water. But his dark fable Pan's Labyrinth would also have been a worthy winner 12 years earlier. The movie juxtaposes visually stunning fantasy with the brutal realities of Spanish life under General Franco. There are elements of grotesque horror inside the labyrinth, but the movie maintains a focus on the cruel inhumanity of war and oppression. The Best Picture went to The Departed over Pan's Labyrinth, far from Scorsese's best work. Scorsese deserves huge acclaim, but the Academy may have been making up for snubbing Goodfellas and Raging Bull.
6
8 1/2 (1963)
Italy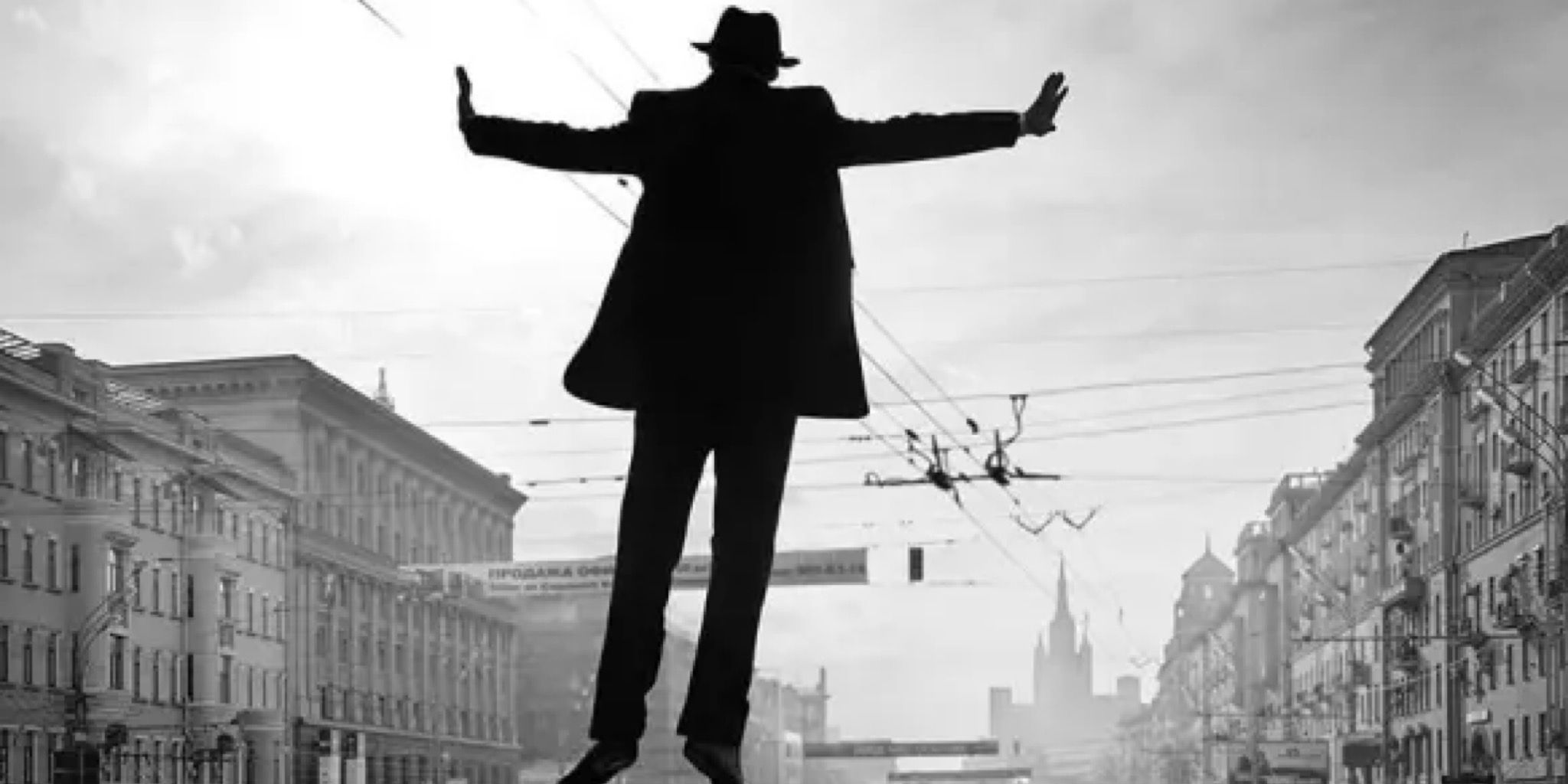 Federico Fellini's 8 1/2 follows a director, Guido, running out of ideas for his next movie, but Fellini himself finds no shortage of inspiration. Guido is both a heightened stand-in for Fellini and his complete opposite. This is fitting, since 8 1/2 delights in mixing fantasy and reality. It's a fascinating movie which manages to discuss its own conception while remaining obscure and coy in places. Fellini had already developed a reputation as one of the leading lights of global cinema, but only in the 1960s did he start exploring truly uncharted territory. 8 1/2 deservingly won Best Foreign Film, but the relatively forgotten Tom Jones was awarded Best Picture.
5
Playtime (1967)
France
Playtime's revolutionary use of sound and visual language are not just for laughs.
Playtime was made in France, but it doesn't require any knowledge of the French language to watch it. The surreal satire of corporate bureaucracy communicates in grunts and gestures, as Monsieur Hulot potters around a conformist urban nightmare slathered in gray paint. It's relatively uncommon for a comedy to win Best Picture, but Playtime's revolutionary use of sound and visual language are not just for laughs. The Oscar for Best Picture went to Norman Jewison's In the Heat of the Night in 1968. It's a fantastic neo-noir mystery starring Sidney Poitier on top form, but Playtime's wild originality deserved greater recognition.
China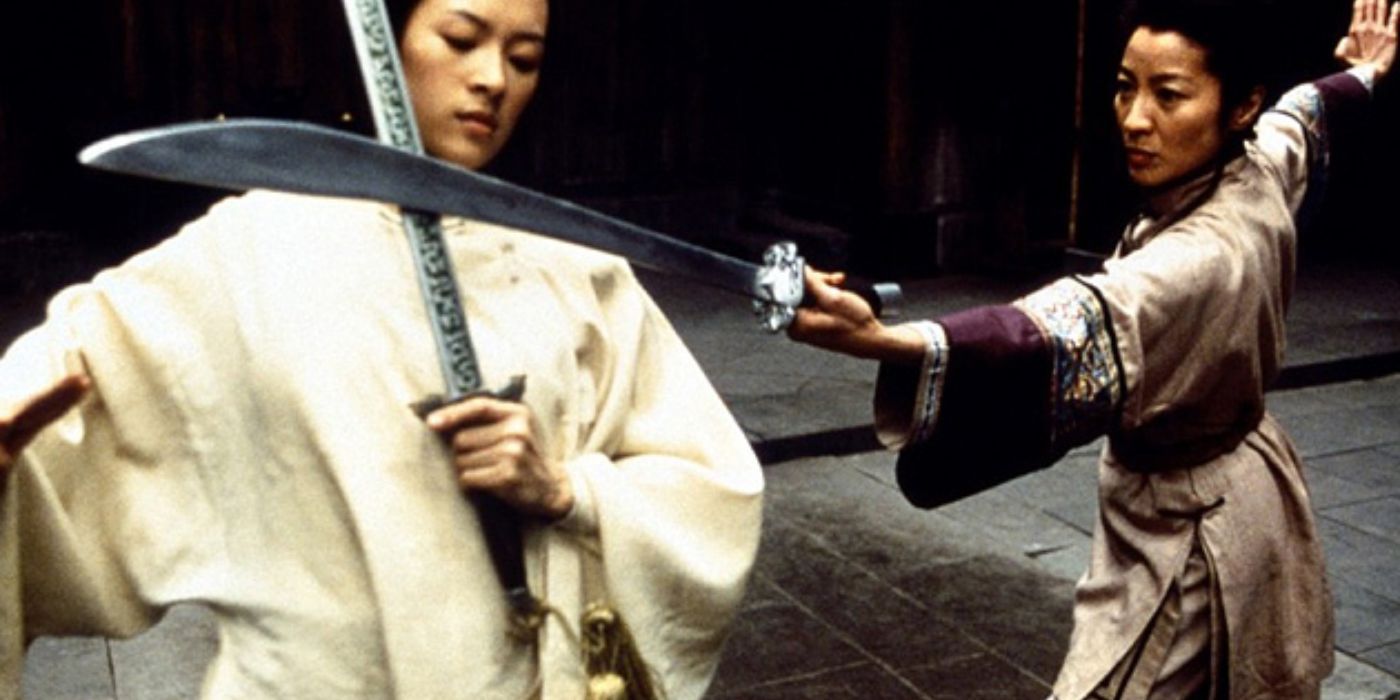 One of the greatest wuxia movies ever made, Crouching Tiger, Hidden Dragon provided many people in the West an introduction to the world of Chinese martial arts. Director Ang Lee made sure to feature plenty of memorable, highly stylized fight scenes, but Crouching Tiger, Hidden Dragon has a much more patient approach to its drama than most action movies. Even without the incredible sword fights, Crouching Tiger, Hidden Dragon tells a tale of family, loyalty, and unrequited love. It was nominated for Best Picture in 2000, but lost out in the end to Ridley Scott's historical epic Gladiator.
3
Spirited Away (2001)
Japan
Spirited Away
Release Date

July 20, 2001

Director

Hayao Miyazaki

Cast

Rumi Hîragi, Daveigh Chase, Miyu Irino, Jason Marsden, Aoi Nakamura, Bob Bergen

Main Genre

Fantasy
Hayao Miyazaki's rich fantasy Spirited Away remains the only non-American movie, and the only 2D hand-drawn movie, to have won the Oscar for Best Animated Picture, after beating competition from Ice Age and Lilo & Stitch. Beyond the overwhelming visual splendor, Spirited Away's memorable quotes and boundless creativity help distinguish it from the rest of the field of animation. Miyazaki squeezes hidden treasures into every frame, but the strong plot needs no embellishment. No animated movie has ever won Best Picture, but Spirited Away presented the Academy's best opportunity to rectify this oversight. The award instead went to the musical Chicago.
2
Women On The Verge Of A Nervous Breakdown (1988)
Spain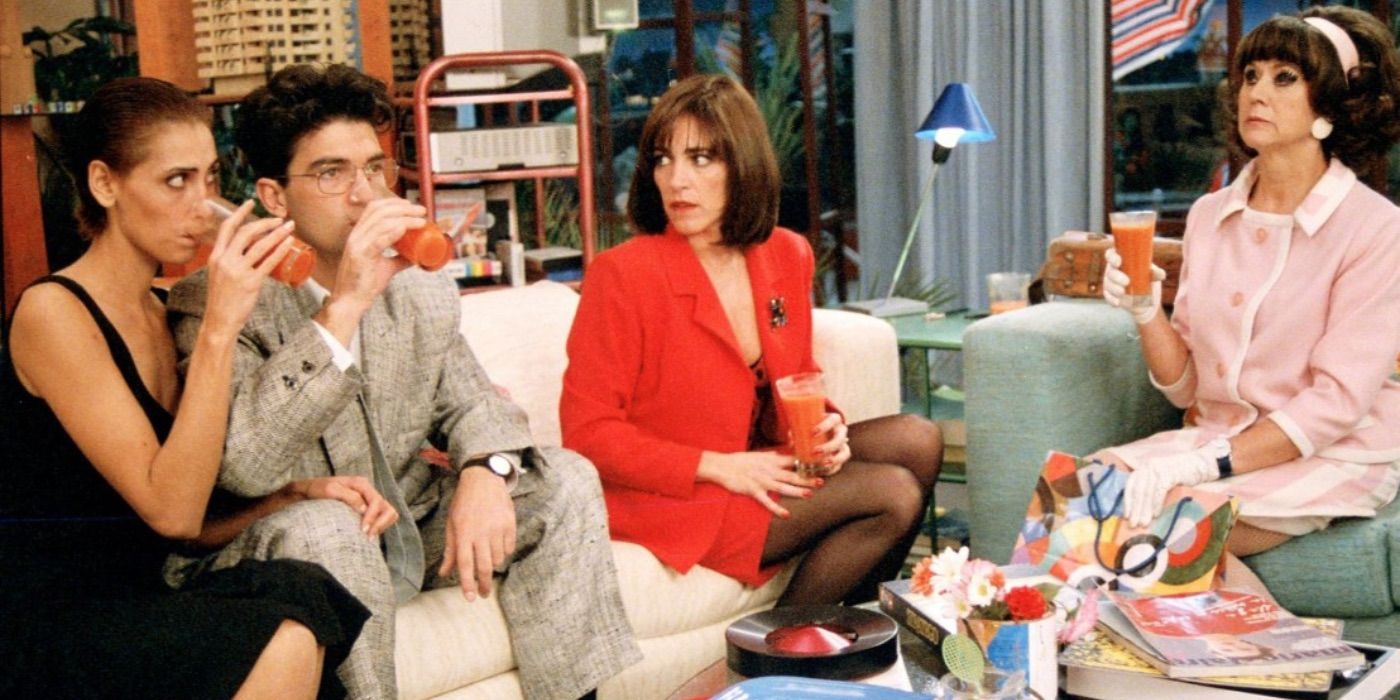 Women on the Verge of a Nervous Brekadown starts off slowly, but the pace builds and builds until it comes tumbling toward its hilarious conclusion.
Pedor Almodóvar's riotously unusual comedy follows a group of women all plagued by one man. The script features as many absurd coincidences as any carefully constructed sitcom, and the precise dialogue helps to establish an outlandish cast of characters very quickly. Women on the Verge of a Nervous Brekadown starts off slowly, but the pace builds and builds until it comes tumbling toward its hilarious conclusion, via slapstick, shouting matches, and laugable lunacy. Rain Man may have won Best Picture in 1989, but Almodóvar can consider himself unlucky, and the enduring popularity of his comedic masterpiece is testament to its charm.
1
Seven Samurai (1954)
Japan
Seven Samurai
Release Date

April 26, 1954

Director

Akira Kurosawa

Cast

Toshiro Mifune

Genres

Action, Drama
In a different world, plenty of Akira Kurosawa's incredible movies would have scored Oscar wins, but their excellence surpass any title that the Academy could bestow upon them. Seven Samurai remains one of the greatest and most influential movies of all time. The story of a small village that enlists a group of samurai to protect them from bandits is told with as much visceral action as can be expected, but an equal amount of humanity and pathos. Around the World in 80 Days was a fun adventure movie, but the fact that it won Best Picture over Seven Samurai highlights how the Academy has historically disrespected non-English language movies.