News
10 TV Shows Canceled Before They Answered Their Biggest Question
Summary
Ambiguous series finales can leave audiences feeling frustrated and in the dark, as seen in the cases of My Name Is Earl and How I Met Your Father.
TV shows that were canceled prematurely often leave lingering frustrations and unanswered questions for loyal audiences, such as iCarly and FlashForward.
Unresolved mysteries and unanswered questions can undermine viewer trust and make shows notorious for unsatisfying finales, as seen in the cases of The Society and Pitch.
TV shows canceled before they answered their biggest question left behind complicated legacies. Typically, ambiguous series finales are met with mixed reviews. On one hand, unresolved questions and mysteries can offer just enough clues for audiences to interpret endings on their own, encouraging more active participation from long-time viewers.
On the other hand, TV shows that got canceled prematurely or without proper conclusions can leave loyal audiences feeling like they've been left in the dark. This is why most viewers prefer straightforward resolutions to big mysteries, rather than being left with unanswered questions after following a series throughout its run. In fact, such endings have turned certain shows notorious for having unsatisfying finales, sowing distrust between audiences and showrunners. Unfortunately, due to the volatile nature of show business, TV shows that were canceled before they answered their biggest question are quite common throughout television history.
10
Did Earl finish his list?
My Name Is Earl (2005-2009)
My Name Is Earl
Release Date

September 20, 2005

Cast

Ethan Suplee, Jason Lee

Genres

Sitcom

Seasons

4
After My Name Is Earl season 4, the sitcom ended abruptly without resolving Earl's list. Series creator Greg Garcia planned to continue the story in a potential fifth season, but never got the chance. Additionally, how the finale revealed that Dodge was actually Earl's biological son – and then never followed through – makes it one of the least satisfying TV finales ever. While Garcia has shared his ideas for resolving the series, the lack of an official conclusion remained a lingering frustration for fans – at least until the spinoff. In Raising Hope, a news broadcast in the pilot episode directly alludes to Earl having finally completed his list.
9
Who was the father?
How I Met Your Father (2022-2023)
How I Met Your Father
Release Date

January 18, 2022

Cast

Daniel Augustin, Chris Lowell, Francia Raisa, Suraj Sharma, Hilary Duff, Josh Peck, Tien Tran, Kim Cattrall, Ashley Reyes, Tom Ainsley

Genres

Comedy, Drama, Sitcom

Seasons

2
How I Met Your Father did not reveal the true identity of the father – distinguishing itself from its predecessor, How I Met Your Mother. The spinoff's showrunners explored a different narrative approach from the original show, focusing on Sophie's journey to find love while narrating the story to her children. This decision sparked debates among long-time viewers of the franchise, with some appreciating the deviation from the original formula and others expressing disappointment at the absence of a definitive father reveal. With HIMYF getting canceled before its third season, there remains no definitive answers to the show's biggest question – though Sophie's romantic past provides clues for speculation.
Related: How I Met Your Father Season 2 Ending Explained – 1 Dad Candidate Eliminated
8
Who was Carly's Mom?
iCarly (2007-2023)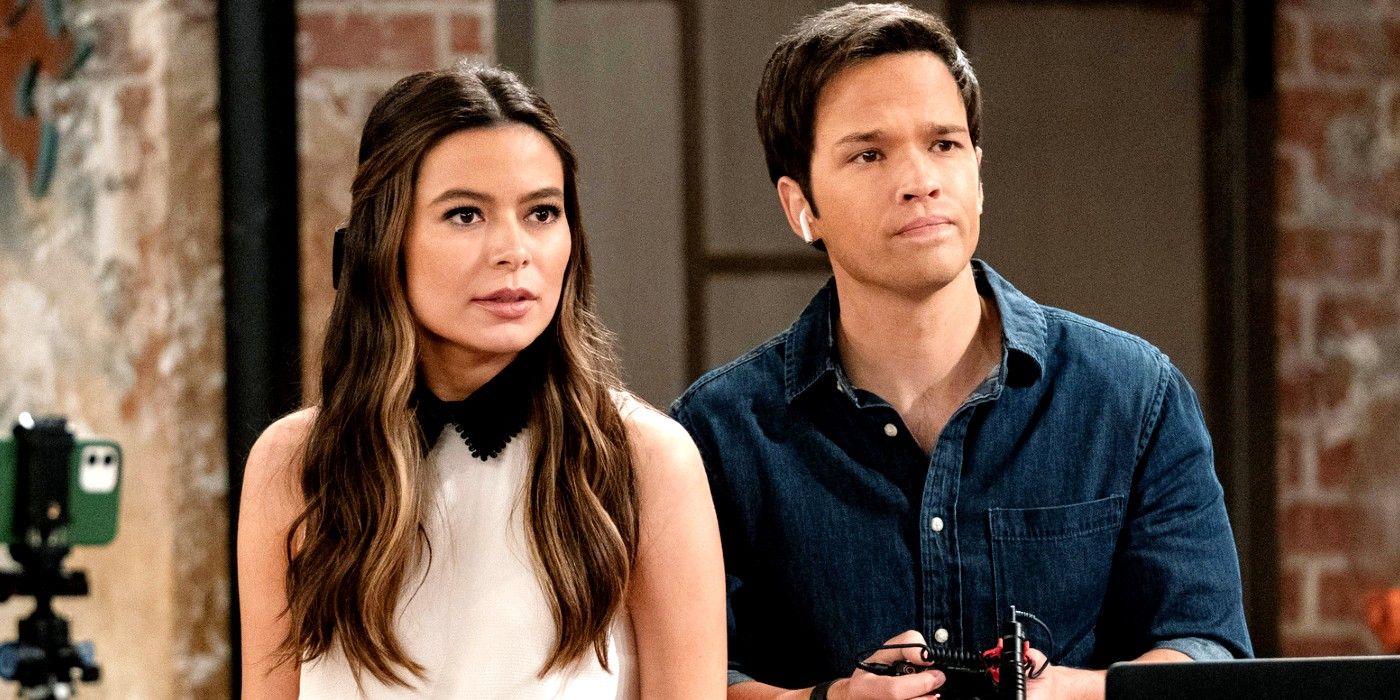 iCarly
Release Date

June 17, 2021

Cast

Laci Mosley, Jerry Trainor, Miranda Cosgrove, Jaidyn Triplett, Nathan Kress

Genres

Romance, Comedy, Drama

Seasons

2
iCarly teased revealing the identity of Carly's mom during the finale of the revival series. As Freddie and Carly consider getting married, Carly and Spencer get the shock of their lives when their mother arrives at the scene – but is never actually shown on camera. This choice added an element of intrigue and fueled audience discussions about Carly's family background, paving the way for the rebooted sitcom to move the story forward in the next season. Unfortunately, iCarly getting canceled before the reboot could proceed to the fourth season left this mystery still unresolved – but still open to interpretation.
7
What was even happening?
Flashforward (2009-2010)
FlashForward
Release Date

September 24, 2009

Cast

Zachary Knighton, Joseph Fiennes, Gabrielle Union, Christine Woods, Michael Ealy, Jack Davenport, Sonya Walger, Courtney B. Vance, Brian F. O'Byrne, John Cho, Peyton List, Dominic Monaghan

Genres

Drama, Sci-Fi, Mystery

Seasons

1
Undoubtedly one of the best one-season TV shows that deserve to be rebooted, FlashForward faced an untimely cancelation after its debut season, depriving it of the opportunity to explain the mysterious events depicted in the sci-fi series. Revolving around a global blackout and glimpses into the future, FlashForward set up numerous intriguing plot lines and questions that remain unresolved. The cancelation of FlashForward not only left fans without closure, but left behind even more questions as well, as the creators ended the series with another blackout and more visions that go even further into the future.
6
What happened to West Ham?
The Society (2019)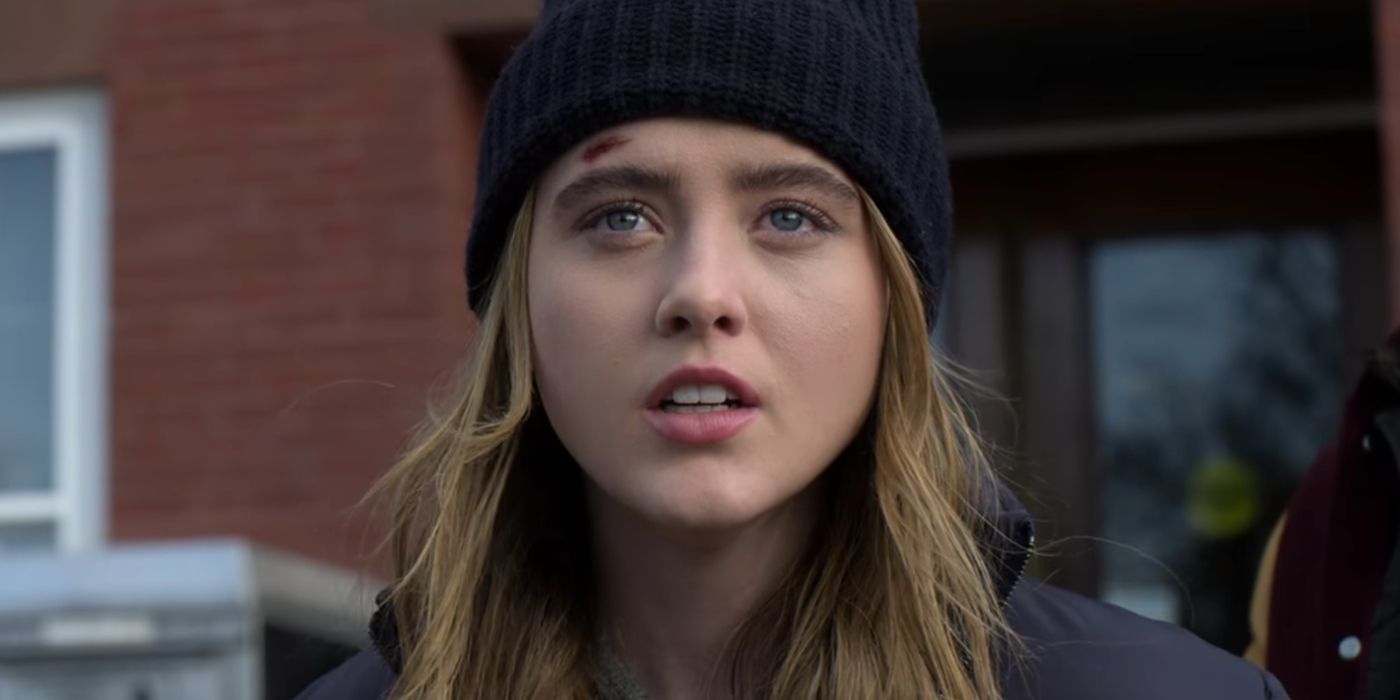 The Society
Release Date

May 10, 2019

Cast

Kathryn Newton, Gideon Adlon, Natasha Liu Bordizzo, Jacques Colimon, Olivia DeJonge, Kristine Froseth, Jose Julian, Toby Wallace, Rachel Keller

Genres

Drama

Seasons

1
After it was canceled prematurely, The Society never got to answer what truly happened to the town of West Ham. The show depicted a group of teenagers returning to their town to find it mysteriously empty. With no adults present, the teens form their own society by founding New Ham, spurring comparisons between The Society and Lord of the Flies. Just as the characters started uncovering the truth behind their predicament, the series was abruptly canceled. While there are clues that suggest that New Ham is in a parallel universe or alternate dimension, what actually happened to West Ham and its residents continues to be a mystery to this day.
Related: The Society: Where Are The Kids Trapped? Theories & Alternate Dimensions
5
Will Ginny ever pitch again?
Pitch (2016)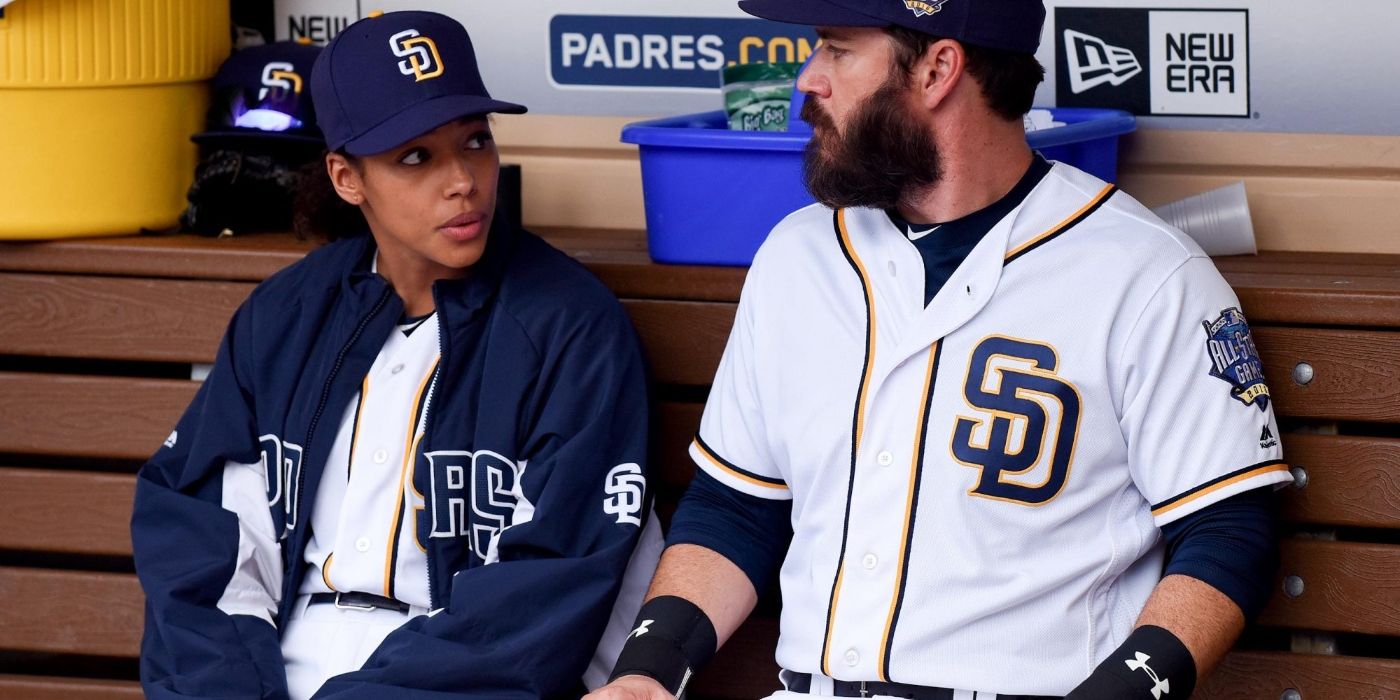 Release Date: 2016-11-22
Cast: Kylie Bunbury, Mark-Paul Gosselaar, Ali Larter
Genre: Drama, Sport
Seasons: 1
Pitch was canceled after season 1, and it never resolved its central question: whether Ginny will ever pitch again after her elbow injury in the series finale. The show followed the journey of Ginny Baker as the first woman to play in Major League Baseball. The abrupt cancelation left viewers on a cliffhanger, depriving audiences of the opportunity to see Ginny's comeback and the impact on her career and personal growth. Ending with Ginny entering an MRI machine before the test results can be revealed, the absence of closure for Ginny's character arc became a lingering disappointment for viewers invested in her triumphs and challenges on and off the field.
4
What is Project X37?
Inside Job (2021-2022)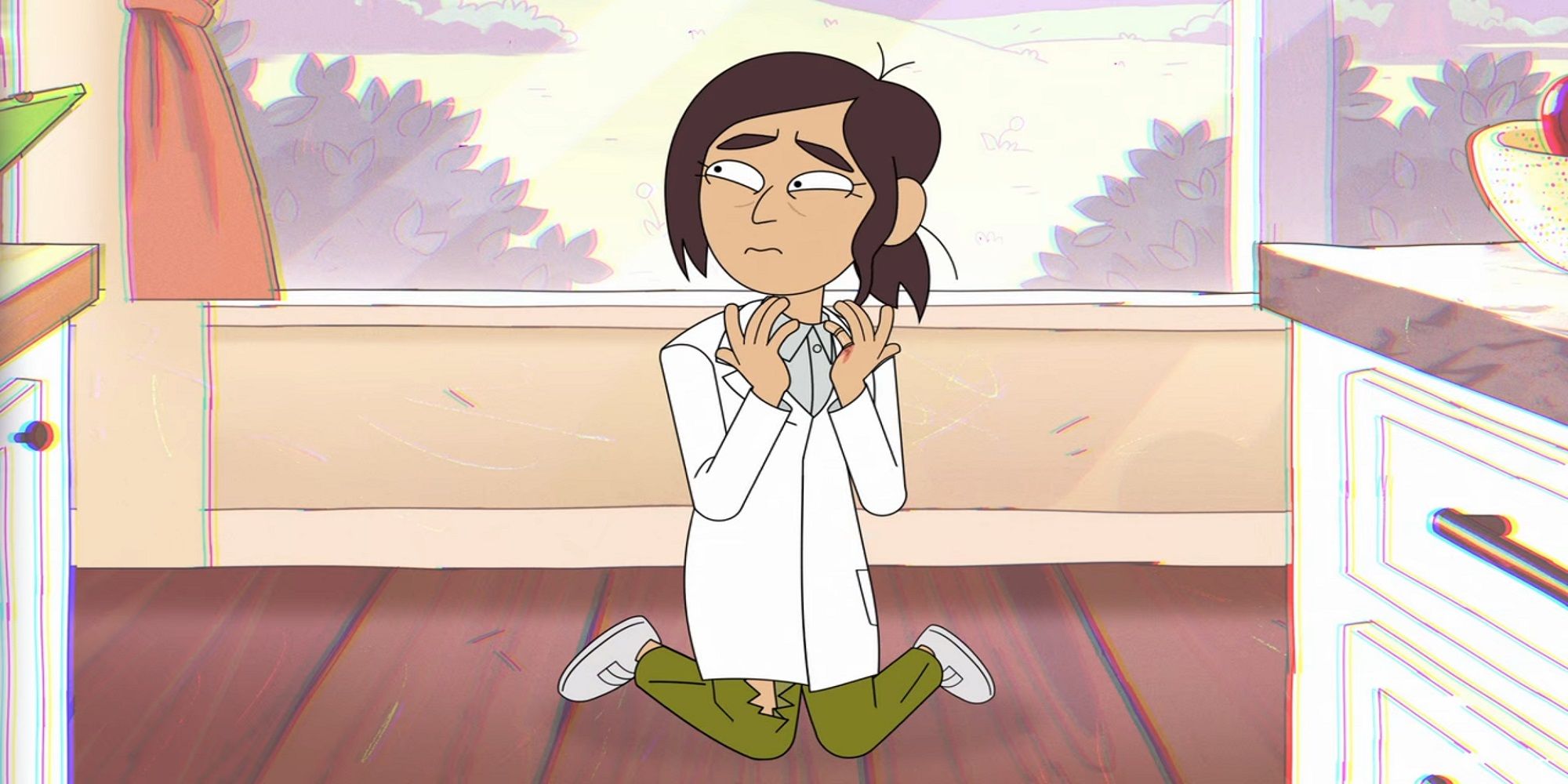 Release Date: 2021-10-22
Cast: Lizzy Caplan, Christian Slater, Clark Duke
Genre: Animated Comedy, Conspiracy Fiction
Seasons: 1
After Reagan's team saved reality from Project Reboot, she finally earned a place on the Shadow Board, the elite cabal that maintains global conspiracies. Later, the Inside Job ending explained that the Shadow Board's offer to Reagan was actually meant to distract her – so that they can proceed with Project X37. However, Inside Job was canceled after this cliffhanger ending, and the true nature of Project X37, which would've been revealed in Inside Job season 2, remains unknown. That said, while Project X37 might have answered the show's biggest mysteries – like the true identities of the Shadow Board members – its ambiguity ultimately fits Inside Job's overarching themes.
3
Who is the shadow man following Syd?
I Am Not Okay With This (2020)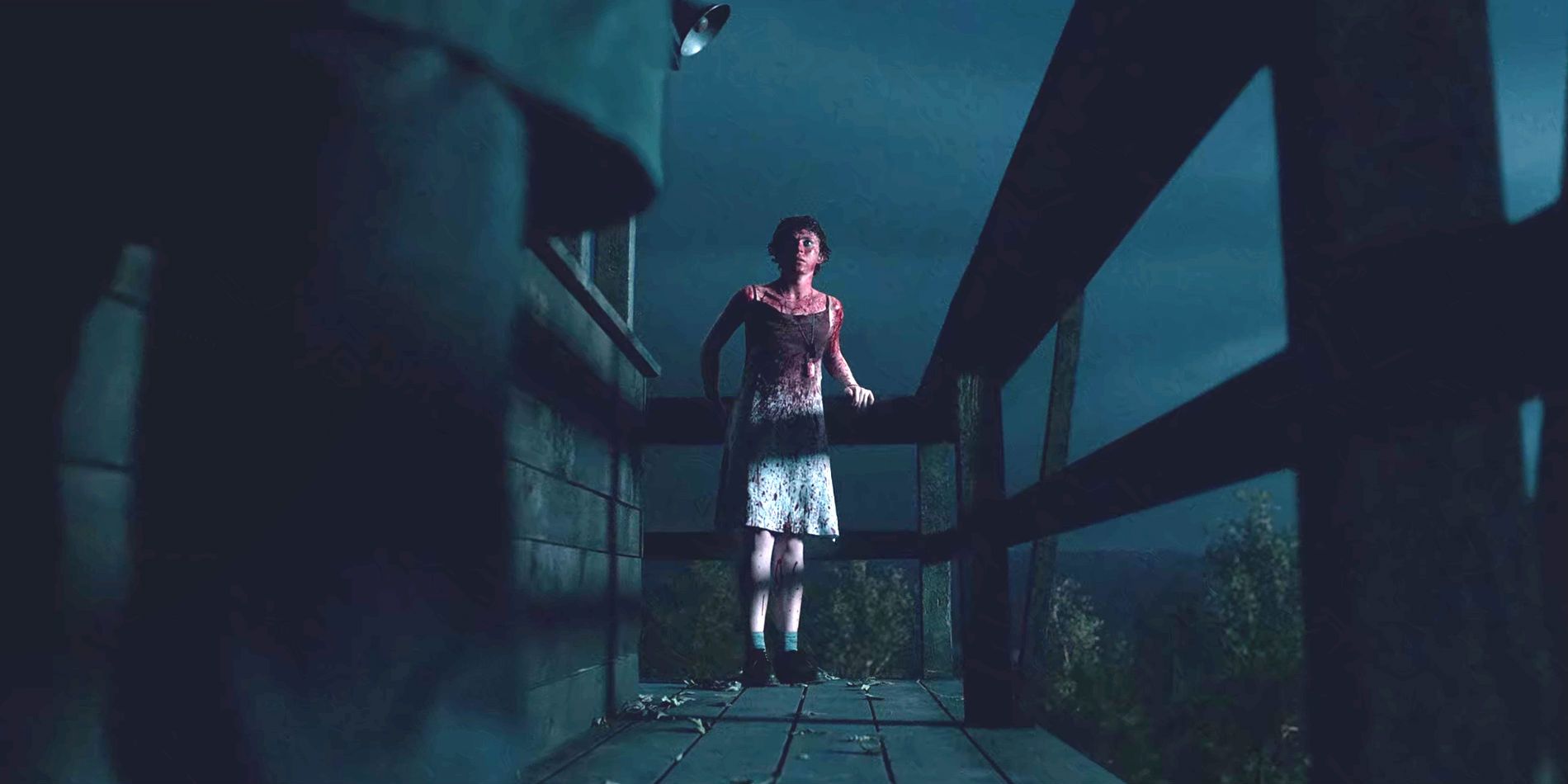 I Am Not Okay With This teased the identity of the shadow man following Syd, building intrigue throughout the series. In the I Am Not Okay With This finale, after Syd kills Brad before he can reveal Syd's secret abilities to the public, the man appears to confront but also comfort Syd – but he is never shown onscreen. The man's identity could have been revealed in the following season. Instead, the show's cancelation left this central mystery unresolved. Viewers were left in suspense, especially as the mystery man's identity might have also explained more about Syd's telekinetic powers in I Am Not Okay With This.
Related: I Am Not Okay With This Season 1 Ending Explained: Who The Smoke Man Is
2
How did the '80s turn out?
The Get Down (2016-2017)
The Get Down
Release Date

August 12, 2016

Cast

Justice Smith, Shameik Moore, Skylan Brooks, Yahya Abdul-Mateen II, Jimmy Smits

Genres

Musical

Seasons

1 (2 parts)
The Get Down focused on a group of Bronx teens from the '70s who dreamed of taking over New York through hip-hop. The show presents an alternate version of '70s music history, based on how hip-hop grew from disco and R&B records and NYC street culture in the real world. From how sampling was invented to the rise of graffiti and street dance parties, The Get Down wowed viewers with its clever remix of hip-hop's very roots. The Get Down season 2 would've shown the evolution of the genre in the '80s from the show's unique lens – but it was canceled before this happened.
1
What created the Reavers?
Firefly (2002)
Firefly
Release Date

September 20, 2002

Cast

Ron Glass, Morena Baccarin, Alan Tudyk, Adam Baldwin, Summer Glau, Gina Torres, Nathan Fillion, Sean Maher, Jewel Staite

Genres

Sci-Fi, Drama, Adventure

Seasons

1
The many factions in Firefly – including Serenity's crew itself – feared one group in particular: the bloodthirsty space barbarians known as the Reavers. Infamously, Firefly was canceled before it could reveal the Reavers' real origins. However, this mystery was resolved in the movie Serenity, which detailed how the Alliance was responsible for creating the Reavers. Ultimately, even Serenity couldn't settle every unresolved Firefly storyline – including how the 'verse reacted to the Alliance's dirty secret becoming public knowledge. While the respective fates of Serenity's crew members remained ambiguous, Serenity did manage to settle Firefly's biggest question.