News
10 TV Shows With The Most Complex & Confusing Storylines
Summary
Some TV shows, like Lost and Dark, successfully engage viewers with complex and non-linear storylines, keeping them on the edge of their seats.
However, not all shows execute complex storylines well, leaving behind more questions than answers and confusing viewers.
Shows like Pretty Little Liars and Twin Peaks have been criticized for plot holes and the introduction of supernatural elements, making them more difficult to follow.
Storylines with in-depth, complex elements are generally intriguing, but some TV shows are just too confusing, intentionally or not. Complicated or confusing stories are not necessarily a bad thing, though. In fact, some of the best TV shows of all time initially introduced several complex questions that wouldn't be answered until many episodes or even seasons later. This is why many shows without a traditional linear plot tend to see much success, such as Lost or Dark, as they engage viewers enough to keep them on the edge of their seats.
Unfortunately, the execution of a complex storyline doesn't always meet the expected standards, leaving behind more questions than answers. Even when a show has several seasons to explain a story or develop a character, time isn't always used to its advantage. In order to bring a show back from its brink, it's not unusual to see plots become more confusing and complicated, though such TV shows vary in how effectively they translate such complexities to the screen.
10
Lost (2004-2010)
Non-linear Storylines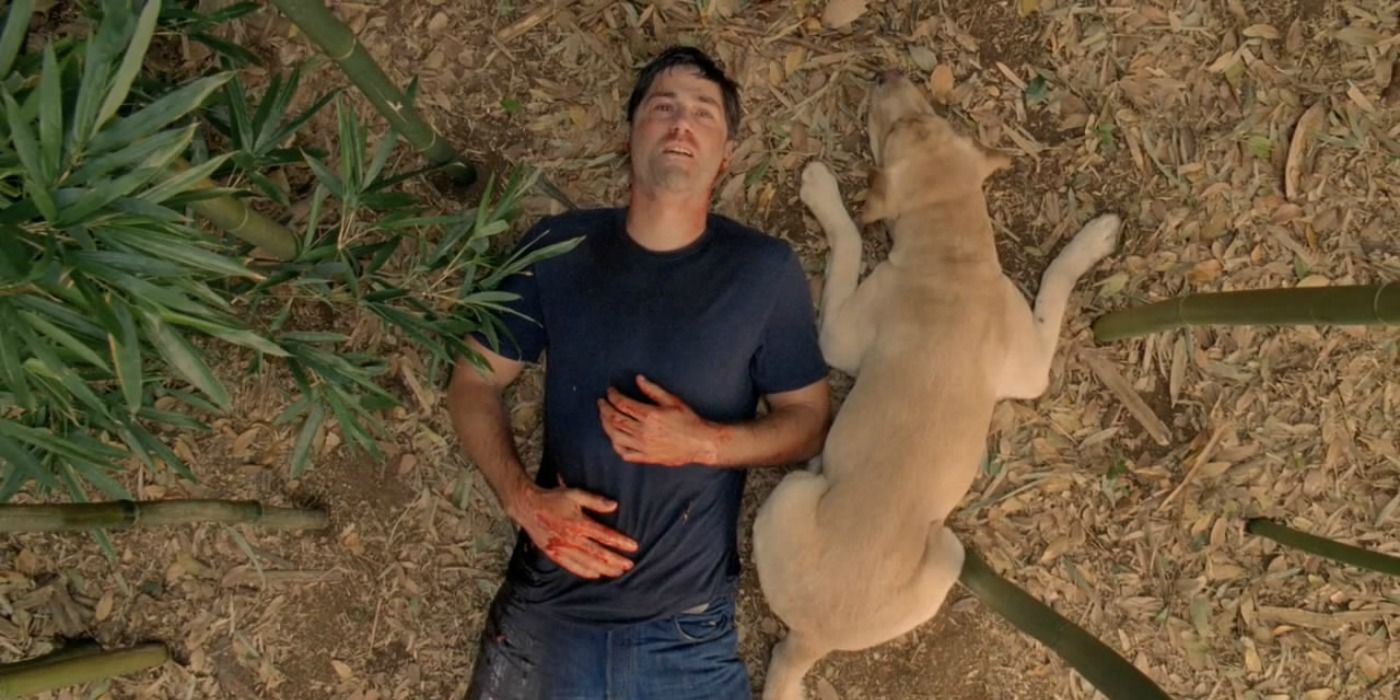 Lost
Release Date

September 22, 2004

Cast

Evangeline Lilly, Naveen Andrews, Henry Ian Cusick, Daniel Dae Kim, Harold Perrineau, Dominic Monaghan, Emilie de Ravin, Jorge Garcia, Josh Holloway, Michael Emerson, Terry O'Quinn, Matthew Fox, Ken Leung, Elizabeth Mitchell, Yunjin Kim

Genres

Adventure, Drama, Mystery, Sci-Fi, Supernatural

Seasons

6

Network

ABC
From the mind of J.J Abrams, Lost followed a group of plane crash survivors and spent six seasons following their lives on (and off) a deserted island. Although Lost had a great premise, it slowly became confusing due to its non-linear storylines, and use of several flashbacks and flash-forwards throughout. In addition to the flashbacks and flash-forwards, Lost's subsequent time-traveling elements and parallel timelines made the various interconnected plot lines more confusing across episodes. Although the show was intentionally complex, its execution was well done, despite Lost's divisive finale and unanswered questions still leaving behind some confusion.
9
True Detective Season 1 (2014)
Complex religious theologies & supernatural elements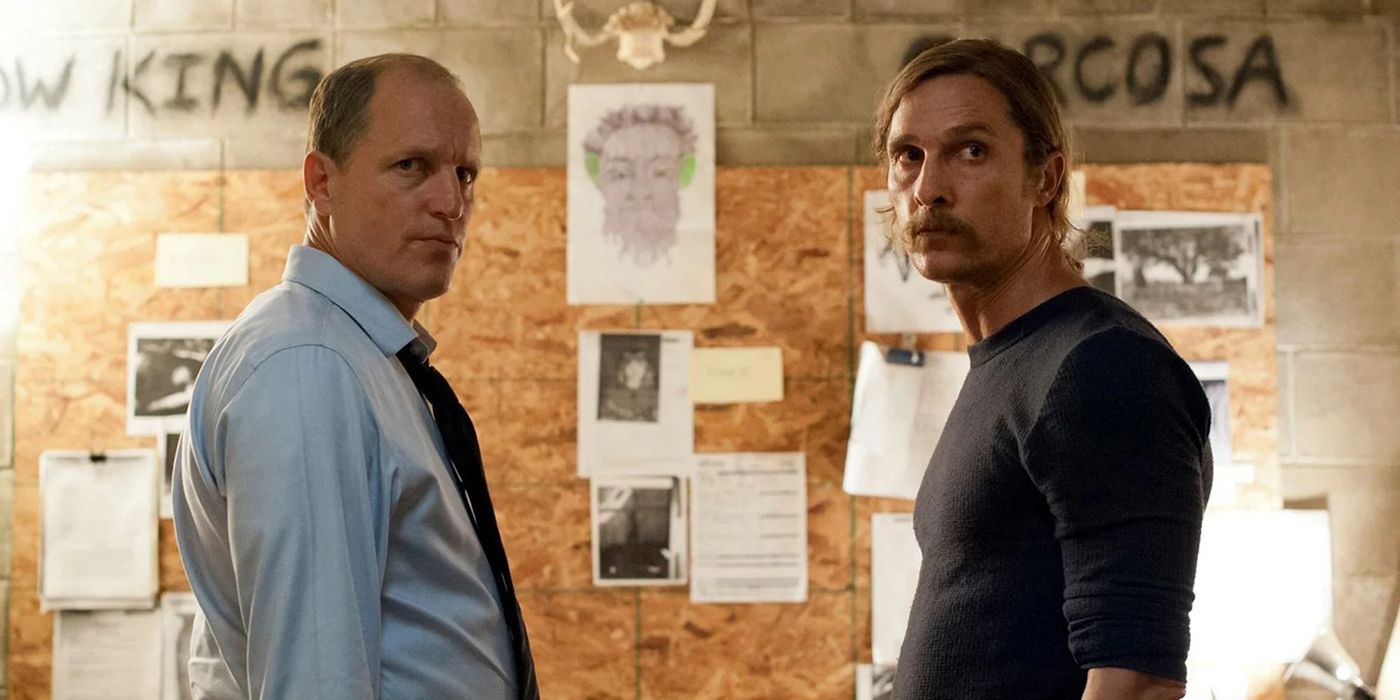 True Detective
Release Date

January 12, 2014

Cast

Matthew McConaughey, Woody Harrelson, Colin Farrell, Rachel McAdams, Taylor Kitsch, Mahershala Ali, Carmen Ejogo, Michelle Monaghan, Michael Potts, Ray Fisher, Jodie Foster

Genres

Anthology, Mystery

Seasons

3

Streaming Service

Hulu, HBO Max
True Detective often didn't make sense, but continues to remain one of HBO's most popular crime shows. The show frequently changed in tone between seasons, using an anthological format that focused on a new cast and crime with each installment. Although the show was generally well received, it was season 1 that caused a lot of confusion; this was due to its implementation of religious theology disguised as supernatural forces, which made True Detective's genre and the mystery at hand more vague. This did see improvement in its later seasons, however, returning its focus to the crime of the season and the characters themselves.
8
Pretty Little Liars (2010-2017)
Littered with plot holes
Pretty Little Liars
Release Date

June 8, 2010

Cast

Troian Bellisario, Ashley Benson, Holly Marie Combs, Lucy Hale, Bianca Lawson, Laura Leighton, Chad Lowe, Shay Mitchell, Nia Peeples, Ian Harding

Genres

Drama, Mystery

Seasons

7
Another show widely considered to be confusing is Pretty Little Liars, which was criticized for its plot holes and abandonment of certain storylines that never saw a resolution. The book series, which was the inspiration for the show, was also quite confusing, but the show included additional storylines that weren't included in the source material, which made it even more difficult to follow. The identity of A was theorized for several years throughout the show's run, but its final reveal contradicted several moments in previous seasons, leaving behind a lot of confusion as it was confirmed that A had indeed been multiple people, rather than just one person as previously assumed.
7
Westworld (2016-2022)
Blurred timelines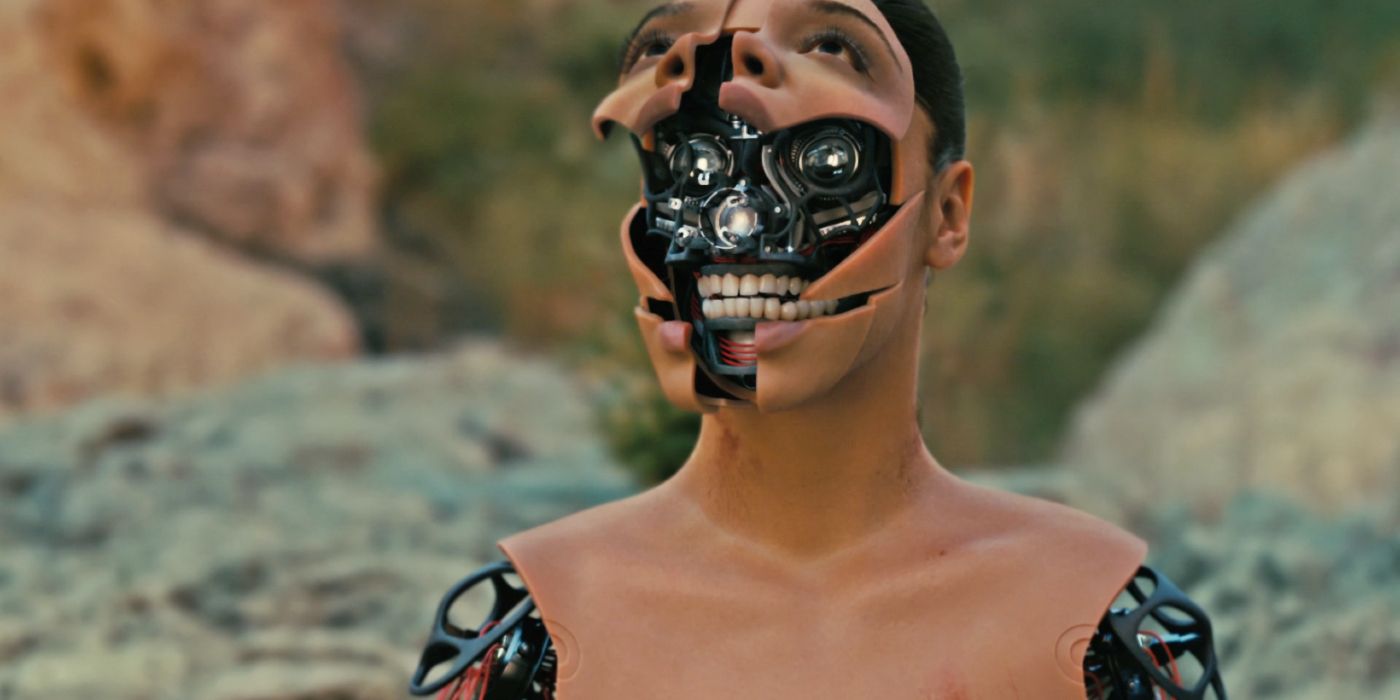 Westworld
Release Date

October 2, 2016

Cast

Anthony Hopkins, Evan Rachel Wood, Shannon Woodward, Ed Harris, James Marsden, Jimmi Simpson, Jeffrey Wright, Tessa Thompson, Thandie Newton, Rodrigo Santoro

Genres

Sci-Fi, Thriller, Western

Seasons

4

Streaming Service

Max
HBO's dystopian sci-fi drama Westworld has notably confusing timelines, making it difficult for viewers to follow the show's narrative. Through the power of memories, time jumps, and splitting across dimensions, the Westworld timelines began to blur together. The Westworld timeline is where most of the confusion about the show comes from, as it jumps across several time periods, especially as it becomes unclear as to which of the characters are androids and which aren't. Despite this, Westworld was very well received by audiences, and both the cast and the show itself saw a collection of award nominations, including winning several Emmys.
Related: What Went Wrong With Westworld: Why Season 5 Isn't Happening
6
Riverdale (2017-2023)
Complicated time travel
Riverdale
Release Date

January 26, 2017

Cast

Camila Mendes, Marisol Nichols, Ashleigh Murray, Cole Sprouse, Ross Butler, Madelaine Petsch, K.J. Apa, Luke Perry, Lili Reinhart, casey cott

Genres

Drama

Seasons

7
Teen drama Riverdale is best remembered for the changes it saw as each season aired, slowly seeing its storylines becoming more and more ridiculous over time. Riverdale season 1 started as a simple murder mystery, but by its last season in 2023, had introduced elements of the supernatural, Dungeons and Dragons, and confusing polyamorous relationships. Riverdale was inspired by the Archie comics, although there are a lot of glaring differences between the two, the main one being that the comics were more of a slice-of-life concept, rather than a group of teenagers in the midst of a supernatural murder mystery.
Later seasons of Riverdale saw the introduction of witchcraft, curses, and time travel, which was greatly different from its source material, and significantly changed the theme of Riverdale's original concept. By the end of the show's run, Riverdale was a completely different show from what it originally started as, and seemingly forgot previously established details. Its lack of coherent storylines saw a significant decrease in Riverdale's quality the longer it aired, to the point that the Riverdale series finale was widely welcomed.
5
Twin Peaks (1990-1991)
Murder mystery turned supernatural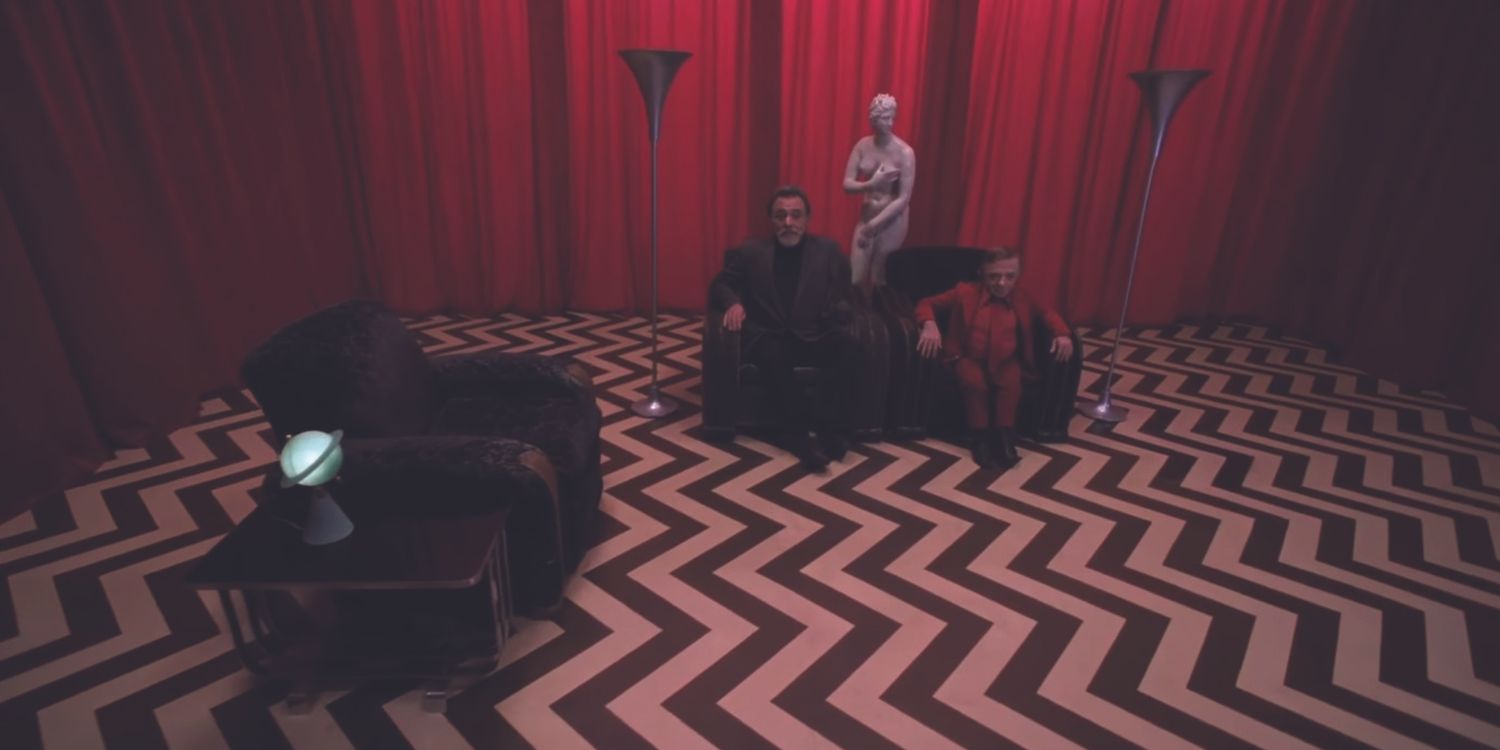 Twin Peaks
Release Date

May 23, 1990

Cast

Russ Tamblyn, Sheryl Lee, Kimmy Robertson, Dana Ashbrook, Grace Zabriskie, Everett McGill, Ernie Hudson, Mädchen Amick, Ray Wise, Kyle MacLachlan

Genres

Mystery, Drama, Crime

Seasons

3

Streaming Service

Amazon Prime Video
Twin Peaks is best remembered for its clinching season 2 finale, which went over two decades without a resolution. Twin Peaks started with what was supposed to be a simple murder mystery, but as supernatural elements were introduced, the show became even more complex. With the murder of Laura Palmer proving to be far more elaborate than originally presumed, Twin Peaks implementing doppelgängers, the infamous Red Room, Bob's identity and origins, and a convoluted integration of these elements made the series intriguing, yet quite difficult to understand.
Twin Peaks has been best remembered for its use of noir atmosphere and an array of wacky characters, and is one of few confusing shows that saw great appreciation for its complicated subplots. It has also often been labeled as a launch point for a new era of television, which saw a surge in shows that encouraged audiences to engage with storylines deeply. The show was finally revived in 2017, and three seasons of Twin Peaksare now available to watch. Despite creator David Lynch expressing interest, there has been no confirmation of a Twin Peaks season 4.
4
Dark (2017-2020)
Wormholes & identical families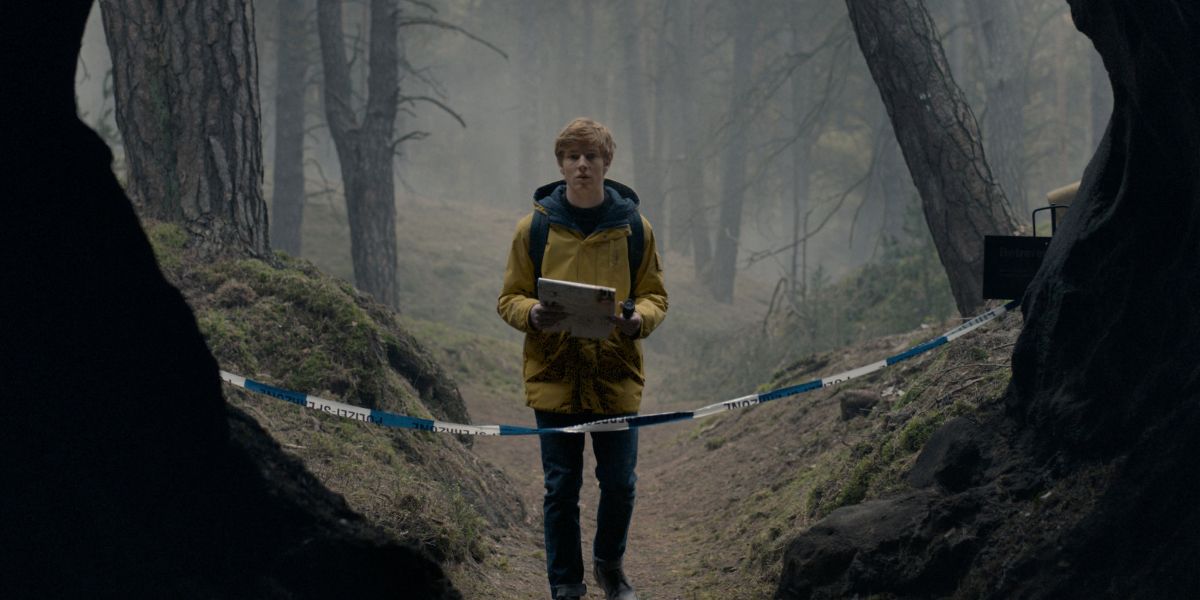 Dark
Release Date

December 1, 2017

Cast

Tamar Pelzig, Louis Hofmann, Moritz Jahn, Stephan Kampwirth, Christian Hutcherson, Karoline Eichhorn, Andreas Pietschmann, Maja Schöne, Deborah Kaufmann, Oliver Masucci, Jordis Triebel, Peter Benedict

Genres

Mystery, Drama, Crime

Seasons

3

Streaming Service

Netflix
Dark, the international sci-fi series from Netflix, followed the small German town of Winden as the child population began to disappear, leaving a multi-generation mystery to be unraveled. The show is considered to be very confusing due to its use of time travel, resulting in the present-day characters meeting their relatives in the past. One of Dark's most confusing elements comes from this plot device, as the same actors were used in both time periods, and it wasn't always clear which character was on-screen. Despite this, Dark saw a great audience reaction, but unfortunately only aired for three seasons before ending in 2020.
3
The Blacklist (2013-2023)
Odd use of flashbacks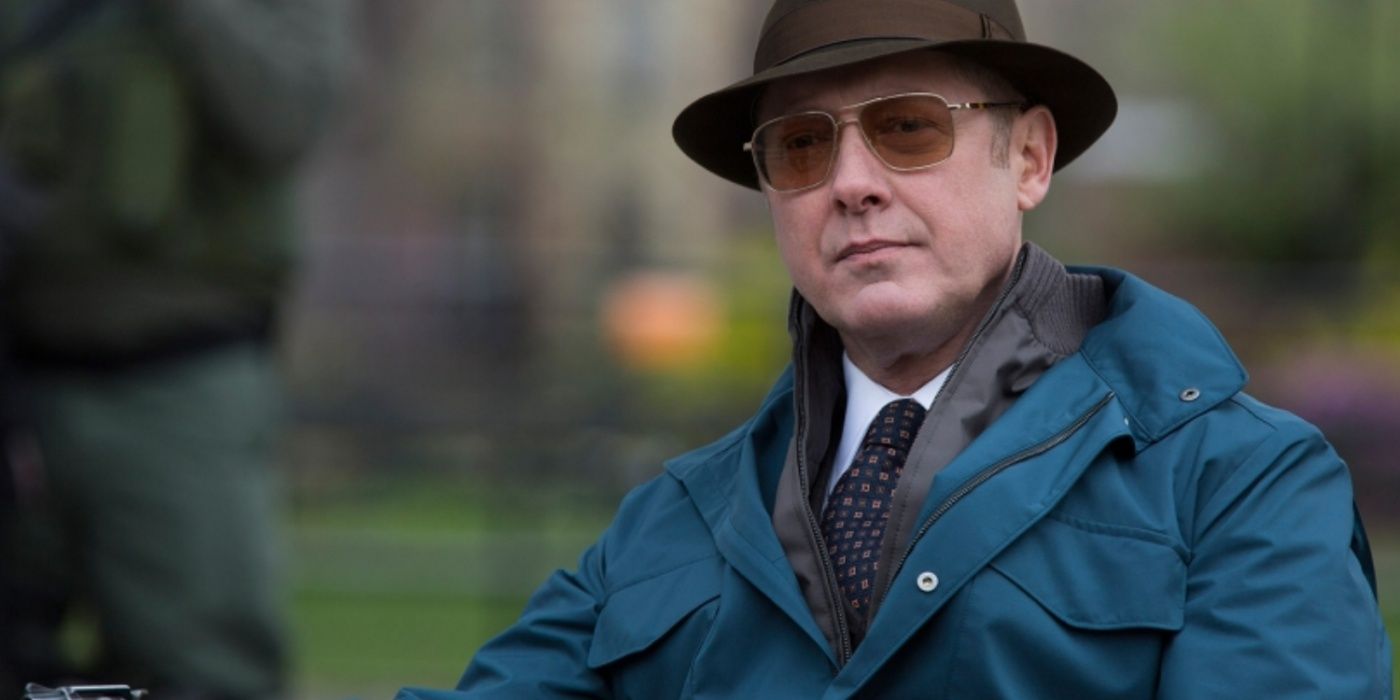 The Blacklist
Release Date

September 23, 2013

Cast

Harry Lennix, Megan Boone, James Spader, Diego Klattenhoff, Ryan Eggold, Parminder Nagra

Genres

Crime, Drama, Thriller, Action

Seasons

10

Streaming Service

Netflix
The Blacklist followed the story of Raymond Reddington (James Spader), and while early seasons generally followed a procedural format, later outings saw Reddington's backstory developing through flashbacks, leaving behind more questions than answers. Although more context to his backstory was appreciated, it was often confusing because this particular storyline often contradicted itself, leaving the motivations of more than one character seemingly different from where they began when first introduced. The Blacklist ran for 10 seasons spanning over a decade, and the show's end in 2023 saw its protagonist on the run in The Blacklist's final episode.
2
Sense8 (2015-2018)
Complicated world building
Sense8
Release Date

June 5, 2015

Cast

Max Riemelt, Jamie Clayton, Anupam Kher

Genres

Sci-Fi, Drama

Seasons

2

Streaming Service

Netflix
The Netflix sci-fi drama Sense8 introduced a multinational ensemble cast in its first season, portraying a group of people across the world who discovered they are mentally and emotionally linked to one another. The show was praised for its LGBTQ+ representation, but unfortunately, its complex narrative contributed to an early show conclusion. Across its two-season run, Sense8 saw a significant amount of lore for audiences to understand, which was essential to fully grasp the show's concept.
Sense8's downfall came from its persistent world-building and mythology around the sensates, which although very interesting, was just simply too complicated to follow. For such an in-depth backstory, the show needed to keep up the same level of effort that they spent creating it as they did maintaining it. Sense8 ultimately fell short in this effort, while frequently forgetting to acknowledge its characters' purpose within said world enough.
1
Fringe (2008-2013)
Confusing plot devices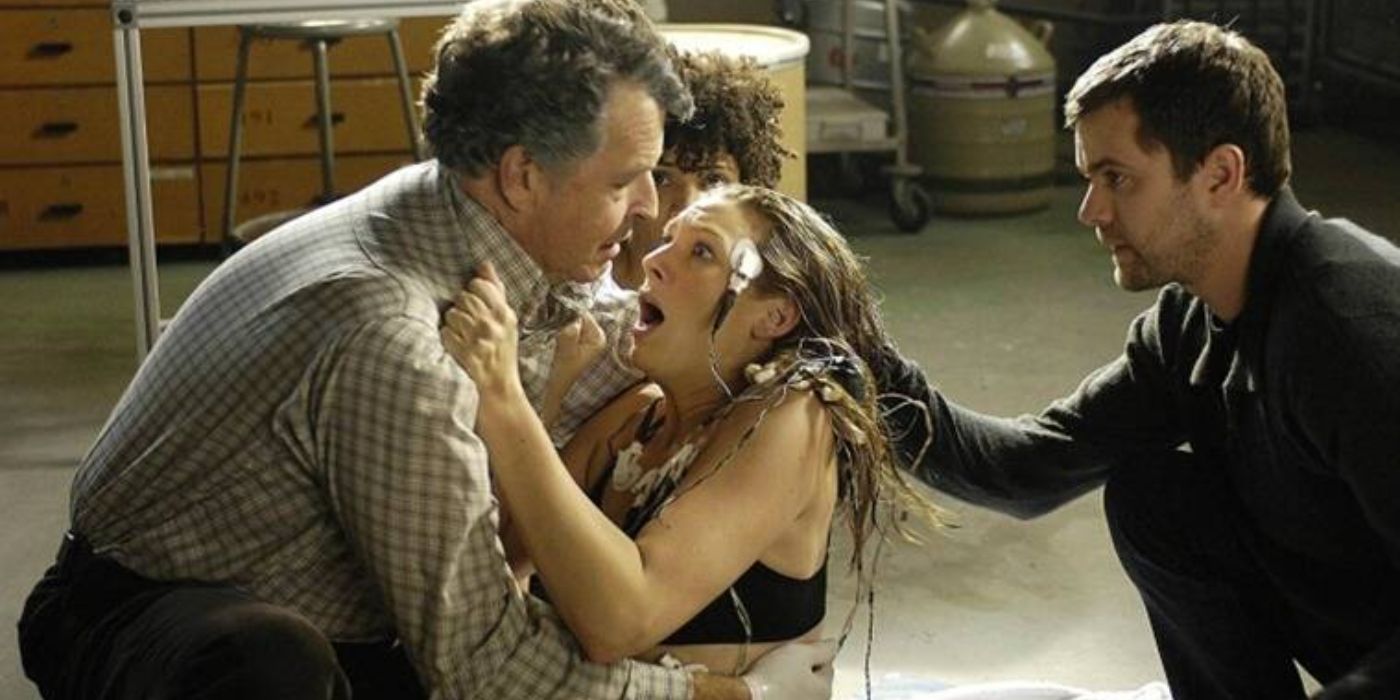 Fringe
Release Date

September 9, 2008

Cast

Joshua Jackson, Blair Brown, Anna Torv, John Noble, Leonard Nimoy, jasika nicole, Lance Reddick, Mark Valley, Seth Gabel

Genres

Sci-Fi, Horror, Drama, Mystery

Streaming Service

Amazon Prime Video
Another show from J.J Abrams, Fringe uses a combination of procedural drama and fantasy elements, following a group of FBI investigators who use fringe science to solve crimes. Although the concept was interesting, fringe science caused more confusion than anything else, and saw the characters dealing with parallel universes and transhumanist experiments. Although Fringe's fantastical elements became progressively layered, the show's lack of exposition was considered a hindrance rather than a benefit. Season 5 saw the most confusion, with several timeline changes and a loss of its previously established episodic format. By Fringe's season 5 ending, it was criticized as a completely different show compared to previous seasons.