News
11 Greatest Moments From All Quentin Tarantino Movies
Summary
Tarantino's films are known for their witty dialogue, graphic violence, and haywire entertainment, bringing a unique style to different genres and settings.
The opening scene in "Reservoir Dogs" established Tarantino as a director with its authentic dialogue and showcased his mastery of storytelling.
Tarantino's films feature memorable moments, such as the epic Crazy 88s fight in "Kill Bill" and the intense interrogation scene in "Inglourious Basterds," showcasing his talent for combining wit and violence.
Quentin Tarantino's filmography is filled with great scenes, with some distinguished in their unique Tarantino style. Tarantino's films have brought out witty dialogue, graphic violence, and haywire entertainment to different genres and settings, from Nazi-occupied France to the Wild West to contemporary Los Angeles. A great Tarantino scene consists of those elements, allowing his characters and actors to shine.
Now known as one of the best film directors of all time, Tarantino broke out onto the scene with 1992's Reservoir Dogs. He's committed to only making ten movies in his career, meaning that his upcoming project will be his final film. His greatest moments will only come from the movies he counts towards his ten, not including Grindhouse or the films he wrote scripts for, like True Romance or From Dusk Till Dawn.
11
Opening Scene
Reservoir Dogs (1992)
Reservoir Dogs
Release Date

October 9, 1992

Director

Quentin Tarantino

Cast

Quentin Tarantino, Tim Roth, Michael Madsen, Harvey Keitel, Steve Buscemi, Chris Penn

Rating

R

Runtime

99 minutes

Main Genre

Crime
The opening scene in Reservoir Dogs was the world's introduction to Tarantino as a director, and it still holds up as a quintessential scene. From this opening moment, he proved that he'd be making movies unlike any other director. Tarantino kicks off his crime thriller with a nine-minute sequence in a diner where the characters simply chat. It displays his mastery of writing authentic dialogue as the conversation moves from tipping to pop culture references to everything else, establishing Tarantino's marquee.
10
Superman Discussion
Kill Bill: vol. 2 (2004)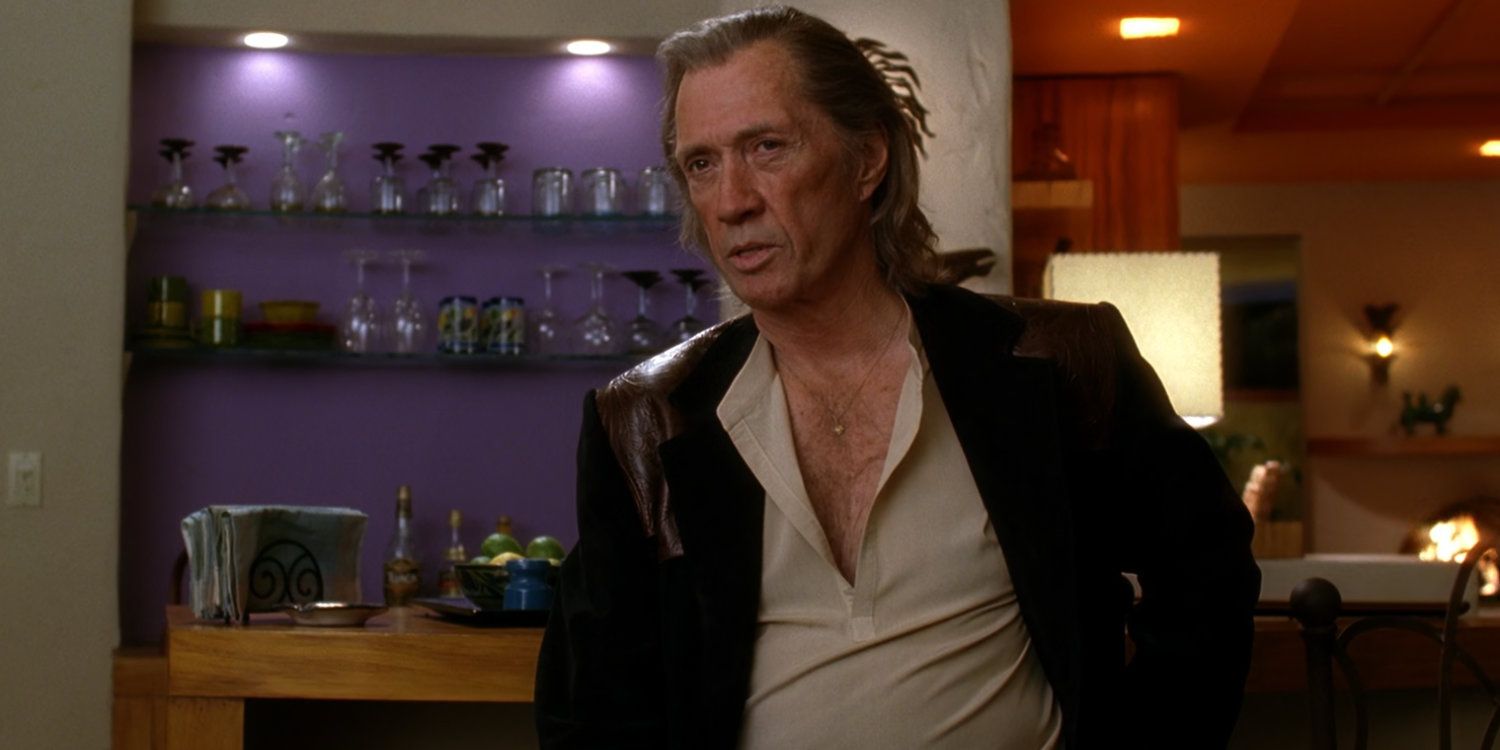 Despite Bill giving a truly inaccurate take on the characterization of Superman, the monologue from Kill Bill is still some of Tarantino's best work, highlighting the character's cynical nature. David Carradine is fantastically evil in the role, giving the whole speech while the Bride sits in agony. The misunderstanding of the Clark Kent/Superman dichotomy perfectly fits his character, as he can't comprehend the value of someone who's flawed or that a being with great power would choose to do anything but represent that power.
9
Crazy 88s Fight
Kill Bill: vol. 1 (2003)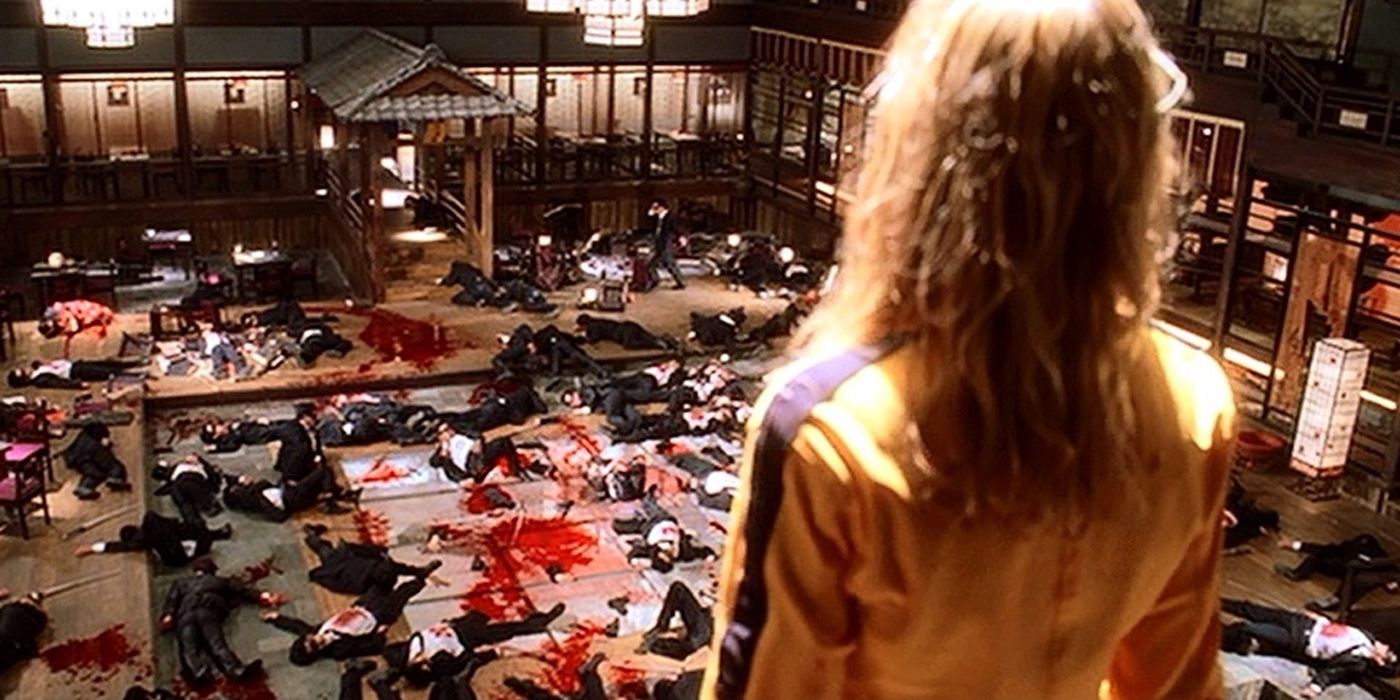 Kill Bill
Release Date

October 10, 2003

Director

Quentin Tarantino

Cast

David Carradine, Michael Madsen, Uma Thurman, Daryl Hannah, Lucy Liu, Vivica A. Fox

Rating

R

Runtime

111 minutes

Genres

Thriller, Crime, Action
Kill Bill is an iconic masterpiece, introducing audiences to a unique experience of Hollywood action movies. The Crazy 88s fight is one of the most epic movie sword fights of all time, standing out in a film jam-packed with incredible fight sequences. It lasts six minutes, going through different musical tracks for separate parts, offering something that's cartoonish but still riveting, combining all of its elements for something definitively Tarantino.
8
Marquis Tells The General What He Did To His Son
The Hateful Eight (2016)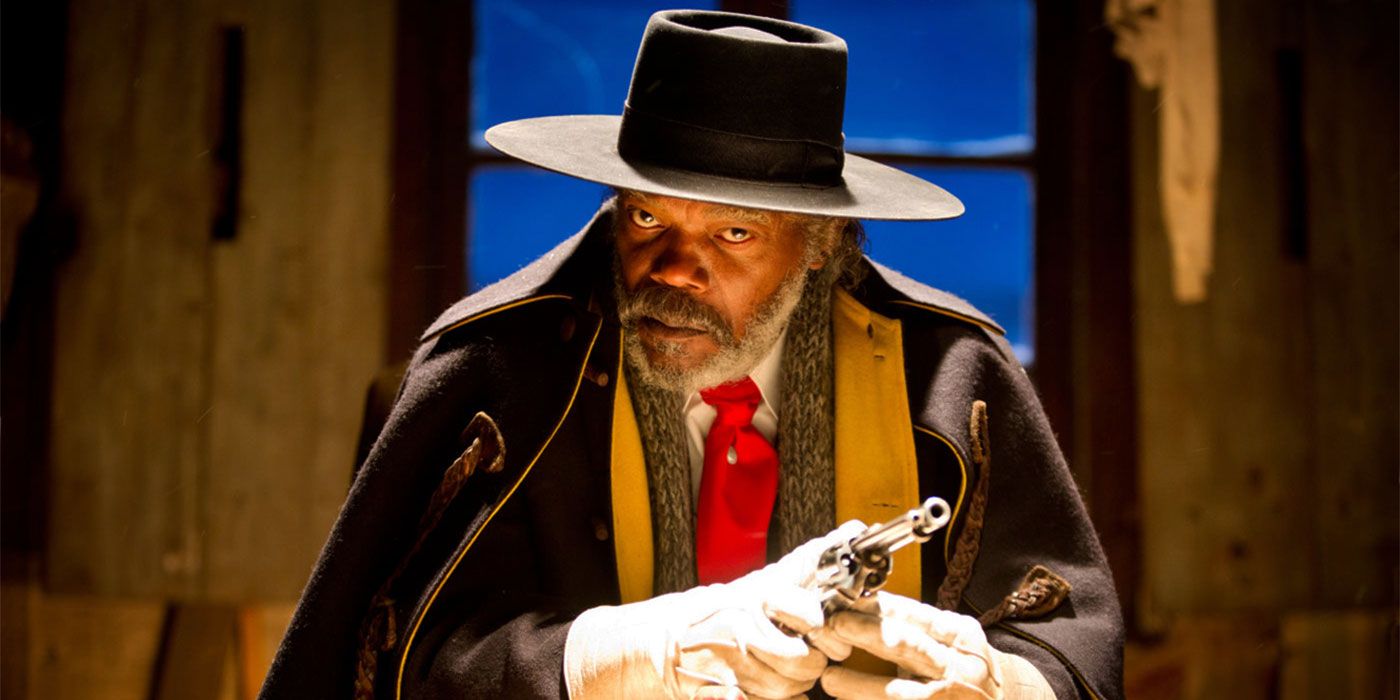 The Hateful Eight
Release Date

December 25, 2015

Director

Quentin Tarantino

Cast

Zoe Bell, Jennifer Jason Leigh, Michael Madsen, Tim Roth, Channing Tatum, Bruce Dern, Kurt Russell, Samuel L. Jackson, Walton Goggins, James Parks

Rating

R

Runtime

188 Minutes

Genres

Mystery, Thriller, Drama
In The Hateful Eight's most shocking scene, Samuel L. Jackson's Major Marquis Warren reveals what he's done to Bruce Dern's character, General Smithers. More specifically, it's about what he's done to his son. All that's known is that Smithers is heading out to bury his son, who died of unknown causes. That is until Warren reveals the unbelievably twisted death he dealt to him, forcing him to strip and walk through the snow for miles, humiliating him sexually before killing him. That's how Warren tells it, at least, getting a rise out of the General, before killing him too.
7
Introduction
Jackie Brown (1997)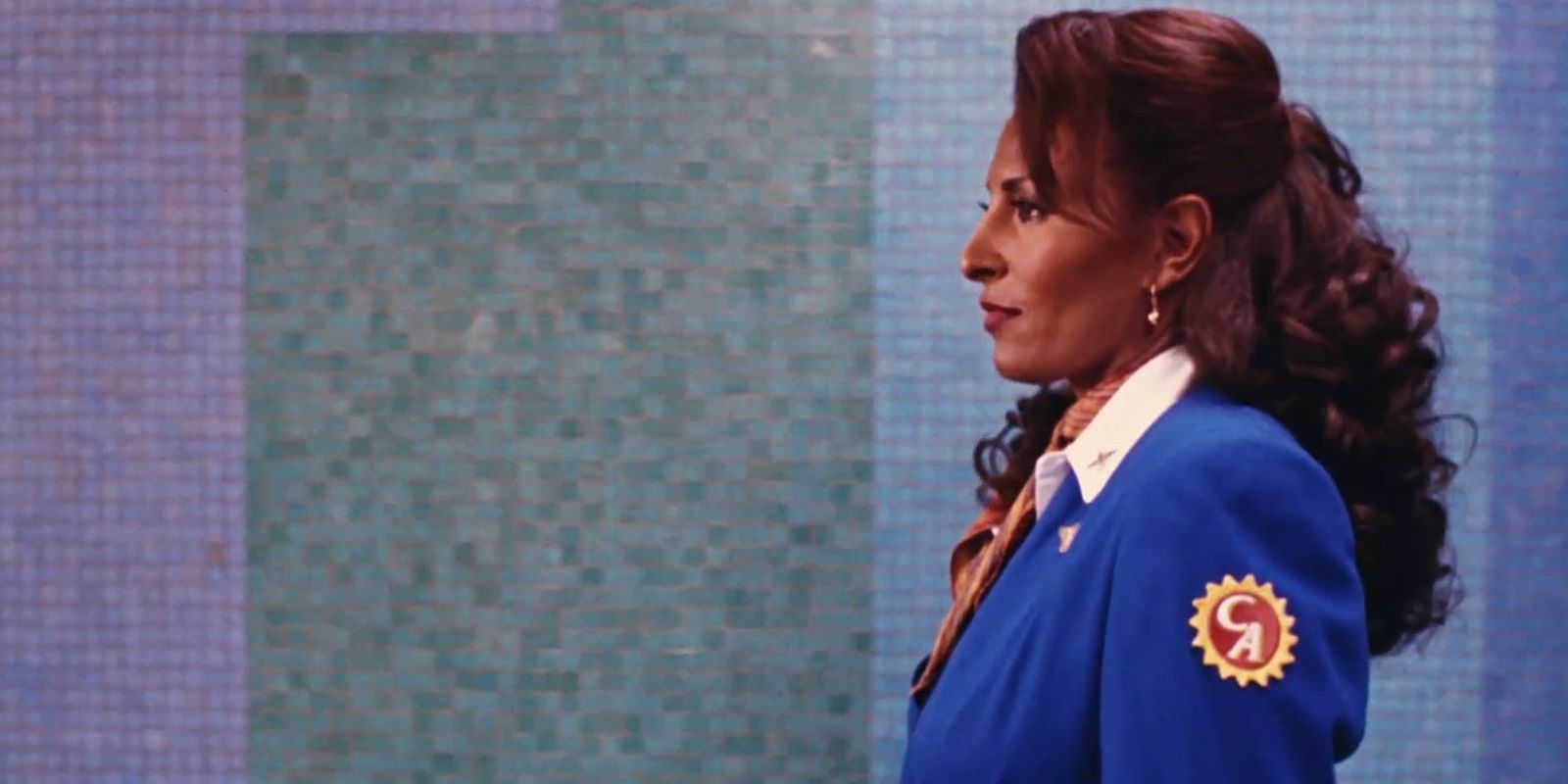 Jackie Brown
Release Date

December 25, 1997

Director

Quentin Tarantino

Cast

Bridget Fonda, Michael Keaton, Robert Forster, Pam Grier, Samuel L. Jackson, Robert De Niro

Rating

R

Runtime

154 minutes
Compared to other Tarantino movies, Jackie Brown is an underrated classic, with Pam Grier's introduction as the titular character providing a great moment. Jackie Brown is a homage to Blaxploitation films, and Pam Grier's introduction shows the respect and idolization Tarantino has for the actress. She glides along a moving walkway at the airport to begin her adventure, with "Across 110th Street" playing in the background, setting the tone for the film.
6
Mr. Blonde Tortures A Cop
Reservoir Dogs (1992)
In one scene, Michael Madsen proved why he deserves to be mentioned among the best gangster actors in movies. The Reservoir Dogs torture scene is gruesome and twisted but still one of Tarantino's most memorable moments due to Madsen's performance and the pairing with the song "Stuck in the Middle with You." Mr. Blonde is a sadistic character and the juxtaposition of his vicious torture with his suave demeanor and music made for a stand-out moment.
5
Jackrabbit Slim's
Pulp Fiction (1994)
Pulp Fiction
Release Date

October 14, 1994

Director

Quentin Tarantino

Rating

R

Runtime

154 minutes

Genres

Drama, Crime
Pulp Fiction is one of the best movies of all time, filled with memorable moments from start to finish. Every last bit of dialogue is cinematic gold, with the sequence in Jackrabbit Slim's restaurant scene standing out. John Travolta's Vincent Vega and Uma Thurman's Mia Wallace are electric together, with their long dialogue building up to one of the most iconic dance scenes in film history.
4
The Climax
Once Upon a Time… in Hollywood (2019)
Once Upon a Time in Hollywood
Release Date

July 26, 2019

Director

Quentin Tarantino

Cast

Tim Roth, Margot Robbie, Mike Moh, Timothy Olyphant, Al Pacino, Kurt Russell, Leonardo DiCaprio, Dakota Fanning, James Marsden, Brad Pitt, Luke Perry, Bruce Dern, Scoot McNairy, Michael Madsen, Margaret Qualley, Emile Hirsch

Rating

R

Runtime

159 minutes

Genres

Comedy, Drama
Once Upon a Time… in Hollywood often moves at a slower pace than most Tarantino movies. It's not the most plot-driven film, relying heavily on its performances and the period aesthetic to drive toward its climactic ending. And the climax is genuinely spectacular. As the Manson Family crew arrive at Rick Dalton's house looking for trouble, they're met by trusty stuntman Cliff Booth and his pit bull, who draw first blood against the invaders. This kicks off the violent ending sequence, which all culminates with Rick Dalton incinerating a hippy with a flamethrower.
3
Calvin Candie Glass Smash
Django Unchained (2012)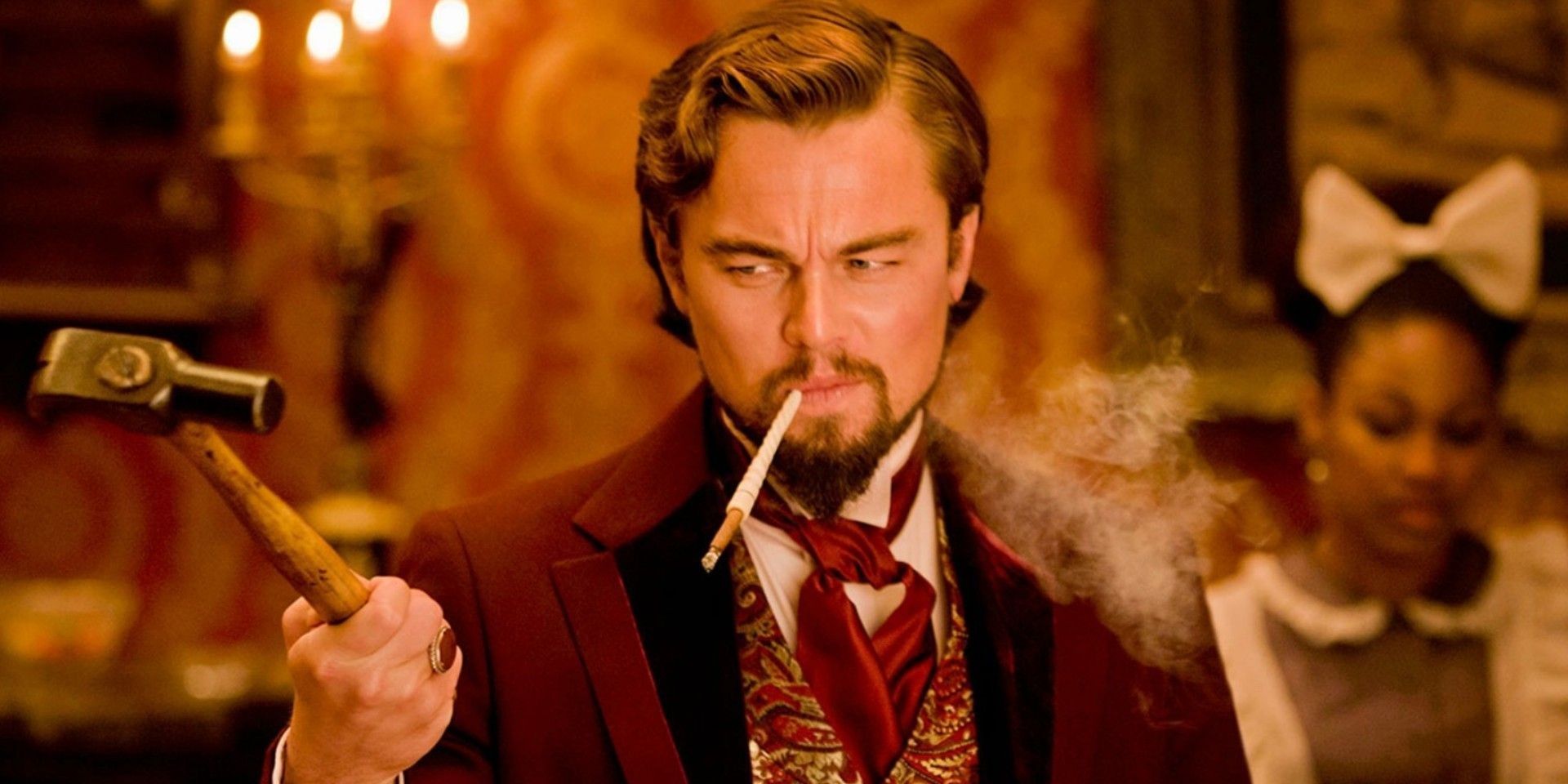 Django Unchained
Release Date

December 25, 2012

Director

Quentin Tarantino

Cast

Kerry Washington, Christoph Waltz, Leonardo DiCaprio, Jamie Foxx, Samuel L. Jackson

Rating

R

Runtime

2h 45m

Genres

Western, Action, Thriller
Rick Dalton isn't the best guy around, but he's far better than Leonardo DiCaprio's role as Calvin Candie in Django Unchained. In one scene around a dinner table, Calvin Candie becomes one of the most despicable, irredeemable characters ever to grace the big screen due to incredible performances and writing. The famously improvised glass-smashing moment that saw DiCaprio carry on acting after injuring himself is a highlight in Tarantino's fantastic revisionist Western film.
2
The Interrogation
Inglourious Basterds (2009)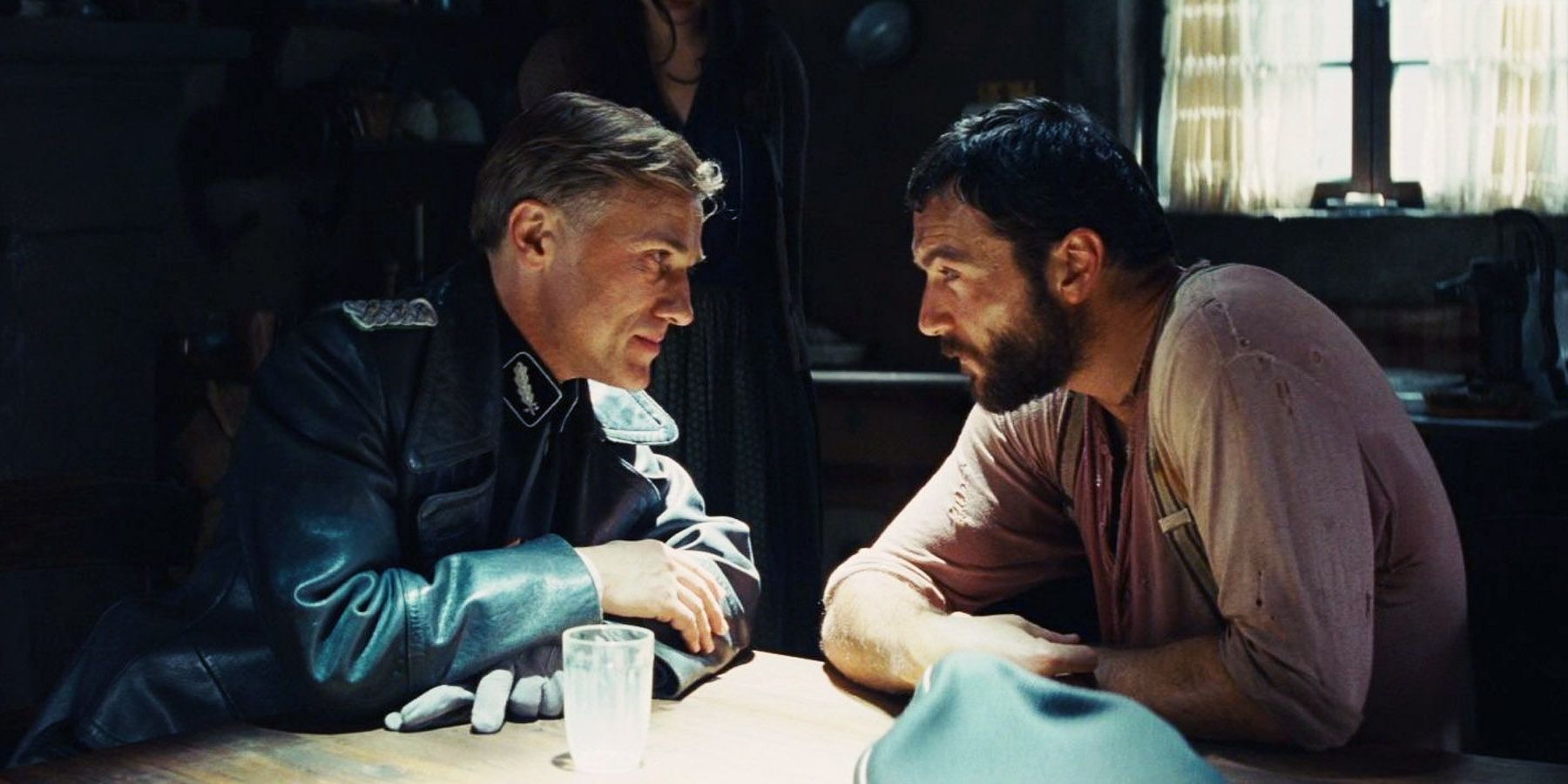 Inglourious Basterds
Release Date

August 21, 2009

Director

Quentin Tarantino

Cast

Christoph Waltz, Michael Fassbender, Brad Pitt, Diane Kruger, Eli Roth

Rating

R

Runtime

153 minutes

Genres

Drama, War, Adventure
The opening scene of Inglourious Basterds contains Quentin Tarantino's best dialogue and some of the most unbelievable acting in his movies. Christoph Waltz steps in as Hans Landa, an SS officer nicknamed "the Jew Hunter" for his reputation for discovering Jews hiding in occupied France. Landa arrives at the dairy farm to question the owner, carefully increasing intensity as the scene develops. It's one of Tarantino's most direct and powerful moments.
1
Ezekiel 25:17
Pulp Fiction (1994)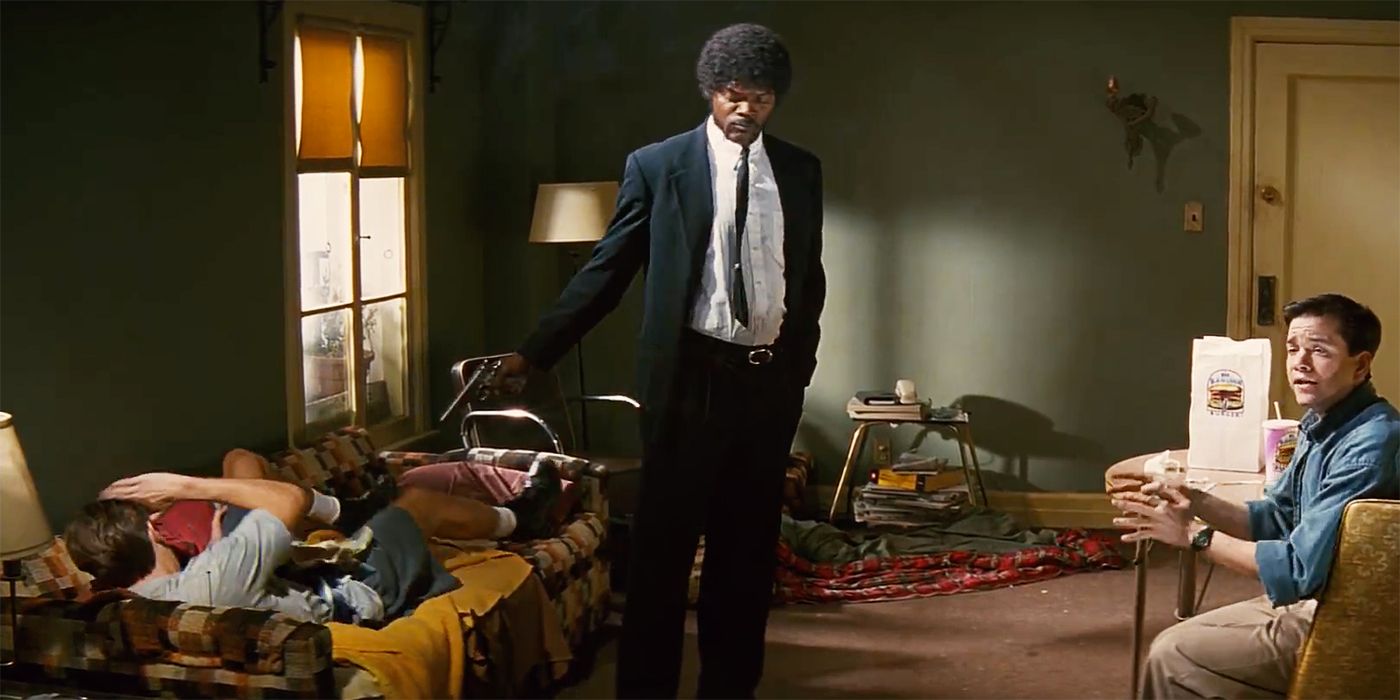 Jules Winfield is the best Tarantino character, and the apartment scene is Tarantino's crowning moment in his films. While Inglourious Basterds is phenomenal, Jules' interrogation ending with a bible verse before an execution is the perfect package of wit and violence that define Quentin Tarantino's filmography. It's a legendary Samuel L. Jackson line delivery, and the interrogation before the verse is pure comedy gold.