News
12 Things You Didn't Know About Elf
Summary
Buddy's excessive sugar consumption in
Elf
actually made Will Ferrell sick, resulting in terrible headaches and insomnia.
The iconic Buddy in New York montage was improvised, with Ferrell and a cameraman interacting with strangers and offering cash to act as extras.

Elf
pays homage to the classic Christmas movie
Rudolph the Red-Nosed Reindeer
, with similar costumes, Santa's workshop style, and the appearance of the snowman narrator.
Two decades after its release, there are still things viewers do not know about the modern Christmas classic Elf. The movie stars Will Ferrell as Buddy, a human who was raised by Santa's elves only to learn of his true family. Elf follows Buddy as he travels from the North Pole to New York City to reunite with his long-lost father, played by James Caan. Elf features some other amazing actors, including Bob Newhart as Buddy's adoptive Papa Elf and Zooey Deschanel as Jovie, a woman who works at the mall's Christmas store on whom Buddy develops a crush.
The success of the movie has turned the 2003 release into a perennial holiday classic that is rich for rewatches and offers plenty of quotable lines. There remains an eagerness to learn more fun facts about Elf even after so much time, and the development and production of this movie include many entertaining stories. Between barely noticeable details, actors who were originally cast or nearly appeared, stories from the set, deleted scenes, and more, there is a lot of information about the making of Elf that all audiences might not know.
Related: How Elf Made Will Ferrell Look So Much Bigger Than Other Elves
12
Will Ferrell Got Sick From Eating Too Much Sugar
Elf food groups are not human food groups.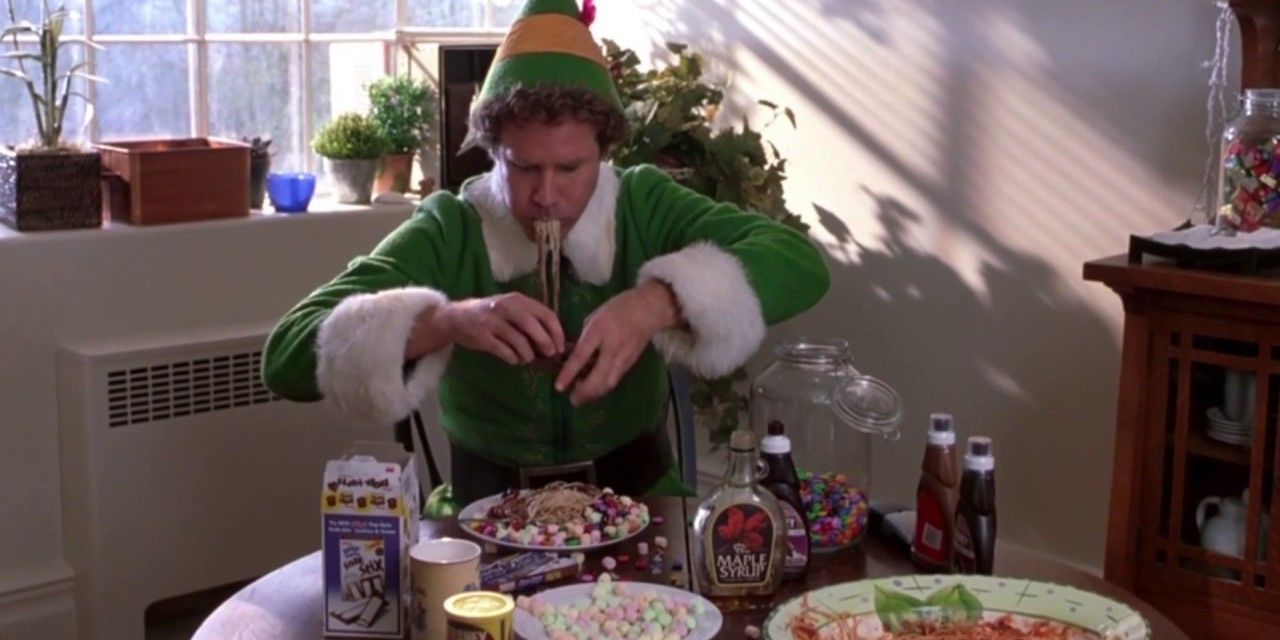 Buddy is seen eating an astounding amount of sugar in this movie, most famously a plate of spaghetti loaded with various candies. According to the elves, the four main food groups are "candy, candy canes, candy corns, and syrup." Ferrell actually ate most of the sweets depicted, and he told The Sun in an interview that this led to him suffering from terrible headaches and insomnia because of his character's horrendous diet.
Related: 20 Best Elf Quotes
11
Buddy In New York Montage Was Improvised
Achieved by interacting with strangers and having fun.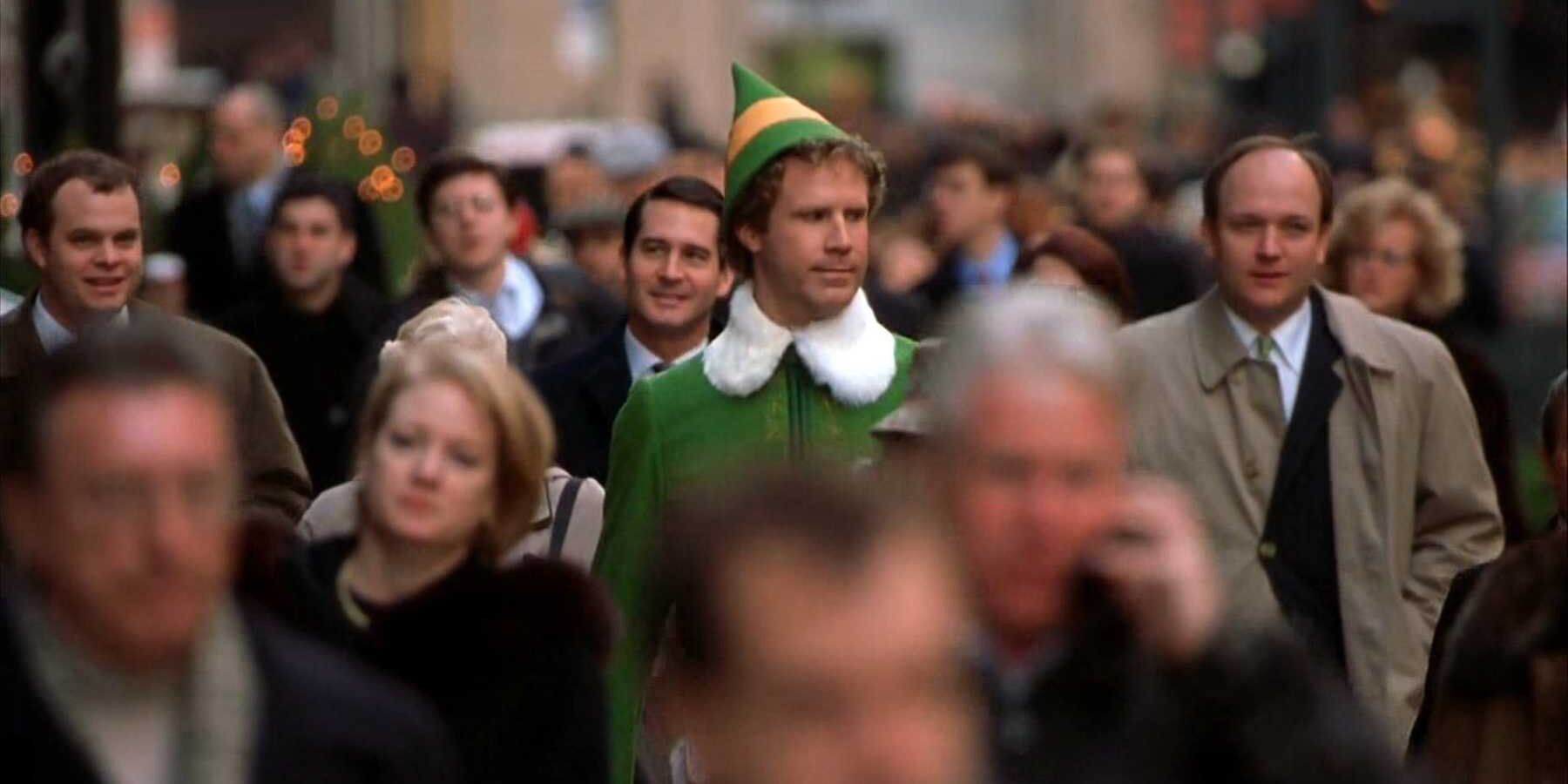 According to IMDB, the final day of filming included only Ferrell, director Jon Favreau, and a single cameraman. They captured a montage of Buddy doing various things when he arrives in New York and offered cash to bystanders to act as extras. In some cases, they surprised someone passing by and asked their permission to use the footage after, including the man in the red sweats and pullover whom Buddy mistakes for Santa.
10
The Movie Is A Homage To Another Christmas Classic
The elves' costumes are inspired by a past iteration.
The crew wanted Elf to pay homage to another classic Christmas movie: the TV movie Rudolph the Red-Nosed Reindeer (1964). The elves' costumes in Elf are almost exact replicas of the ones the animated elves wear in Rudolph. The style of Santa's workshop, as well as the stop-motion animals who live at the North Pole, are also reminiscent of the older movie. The snowman who narrates Rudolph also makes an appearance, offering Buddy some friendly advice.
9
Ralphie Parker Has A Cameo
An appearance by the protagonist of a quintessential Christmas movie.
Peter Billingsley, who starred as the young boy Ralphie in A Christmas Story (1983), plays the small role of Ming Ming the elf. He, along with the other elves, reassures Buddy that he has "special talents" when Buddy is falling behind on toy production. While conversing without realizing that Buddy is listening, Ming Ming and another elf also accidentally reveal to Buddy that he is a human. Billingsley also worked with Favreau on Iron Man (2008) and Spider-Man: Far From Home (2019), and had cameos in both movies.
8
An Elf Hockey Scene Was Cut
The elves playing hockey at the North Pole.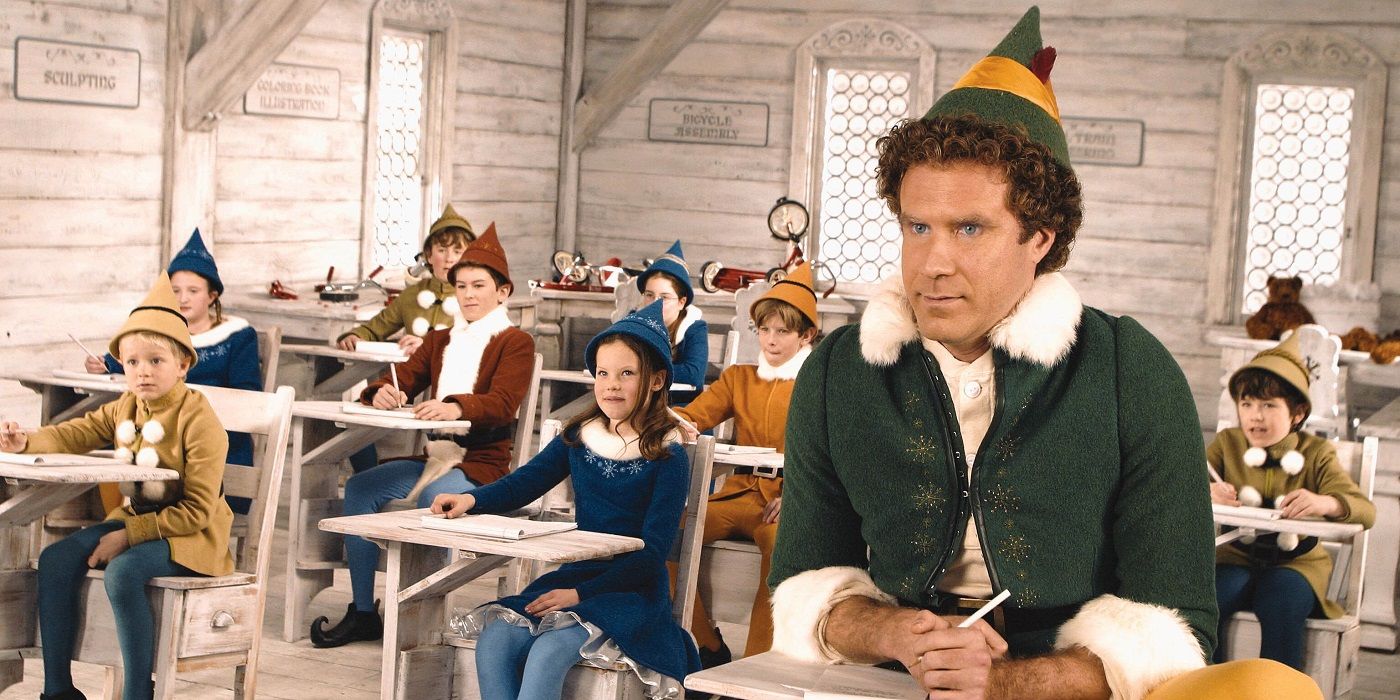 Another scene that demonstrates how Buddy stands out at the North Pole did not make it into the movie. Buddy is participating in a hockey game with the other elves and quickly overtakes his opponents because of his size compared to them. It was ultimately cut from Elf, but this scene is now available to watch on YouTube.
7
Wanda Sykes Was Supposed To Appear
A small detail still pays tribute to her.
Wanda Sykes was supposed to play the manager of Gimbel's Department Store, where Jovie and, unofficially, Buddy work. This role eventually went to Faizon Love. Love is particularly memorable in this role for jumping in to stop "Santa" from destroying the intricate Christmas decorations when Buddy inadvertently starts a fight. However, Gimbels' manager's name badge says Wanda in the movie as Love himself insisted on wearing the badge.
6
The Elves Prefer Syrup Over Coffee
Syrup is one of the four main food groups.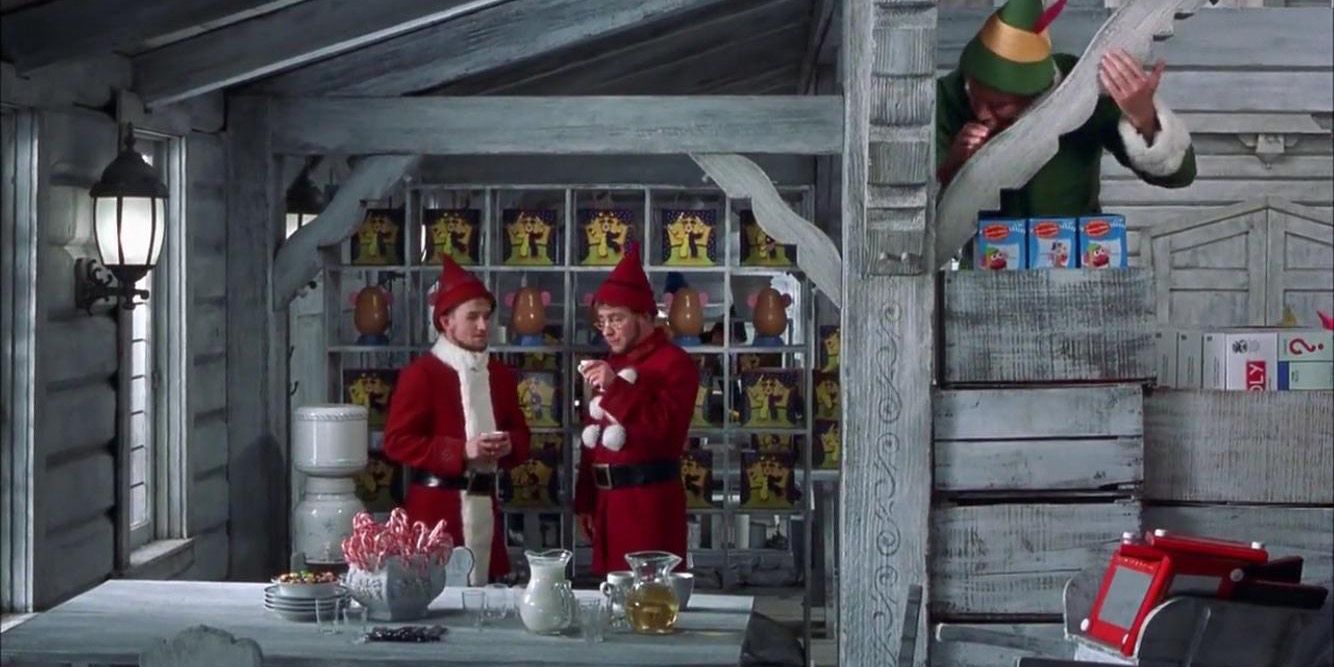 In the scene where Ming Ming reveals that Buddy is human, he and another elf are standing in a break room where a table of snacks and drinks is set up. However, instead of coffee, the elves have a pitcher of syrup, sitting next to a pitcher of milk and a bowl of candy canes. The decision to use syrup for the elves cleverly builds on what Elf established as the four main food groups for them. It's also no wonder Buddy doesn't really understand coffee by the time he gets to New York.
5
"A Throne Of Lies" Was Done In One Take
An iconic scene meant destroying the set.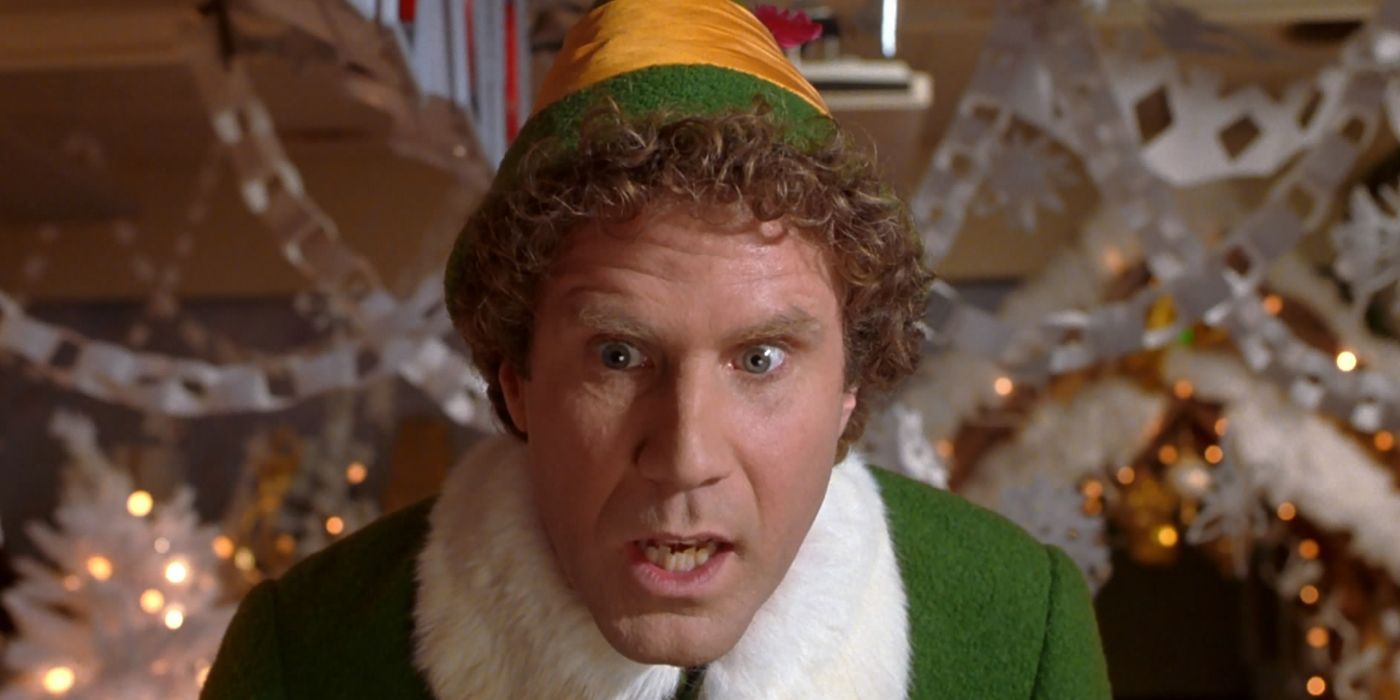 The crew had one shot at filming the now iconic scene where Buddy demasks a mall Santa. Because Buddy and Santa proceed to get in a fight and destroy most of the setup of the store, the "throne of lies" scene could only be done once. The time and resources it would take to recreate the production design were deemed too large for the movie to risk having to do multiple times, so the pressure was on everyone to get it done right the first time.
4
Jim Carrey Was Supposed To Be Buddy
Another comedic actor was meant to take the lead.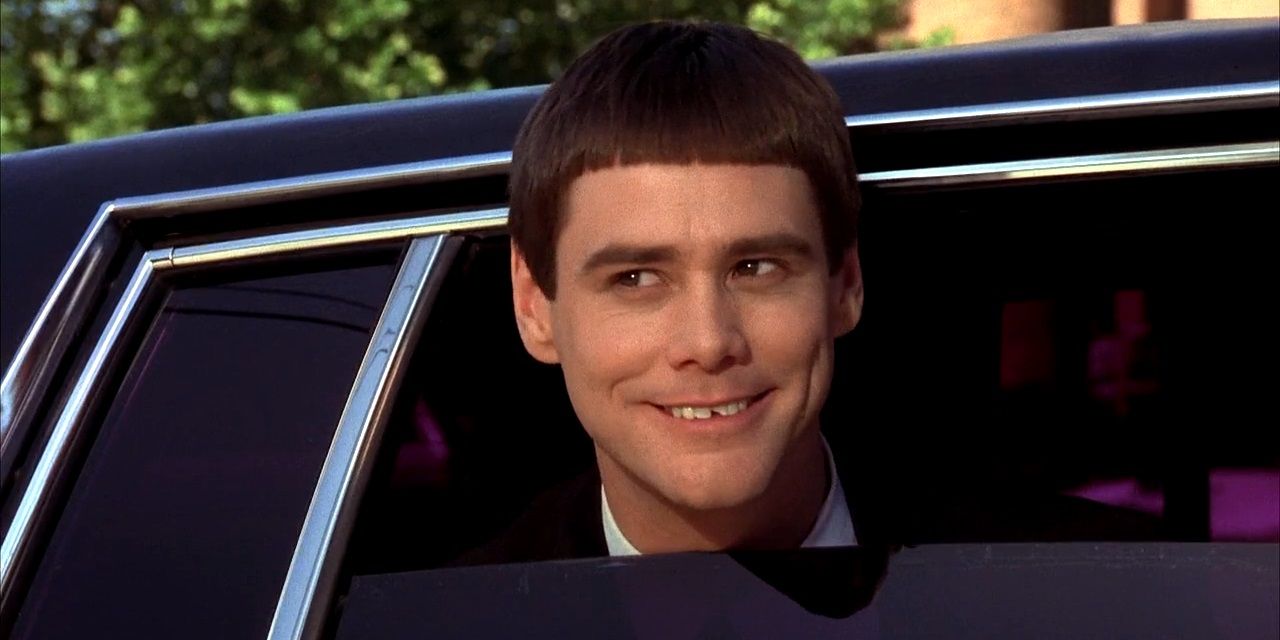 When Elf was in development, the original goal was for Jim Carrey to play Buddy. However, Carrey turned down the role. Carrey's famous comedy movies in the 90s, including Ace Ventura: Pet Detective (1994) and Dumb and Dumber (1994), won him the attention of the Elf team. By the time Elf was finally ready to begin filming, Carrey had already turned his attention to a new Christmas movie, How the Grinch Stole Christmas (2000), and Will Ferrell had taken over the role after rewrites and a new creative team came aboard.
3
Bob Newhart Knew Elf Would Be A Christmas Classic
He loved the script and believed in it from the beginning.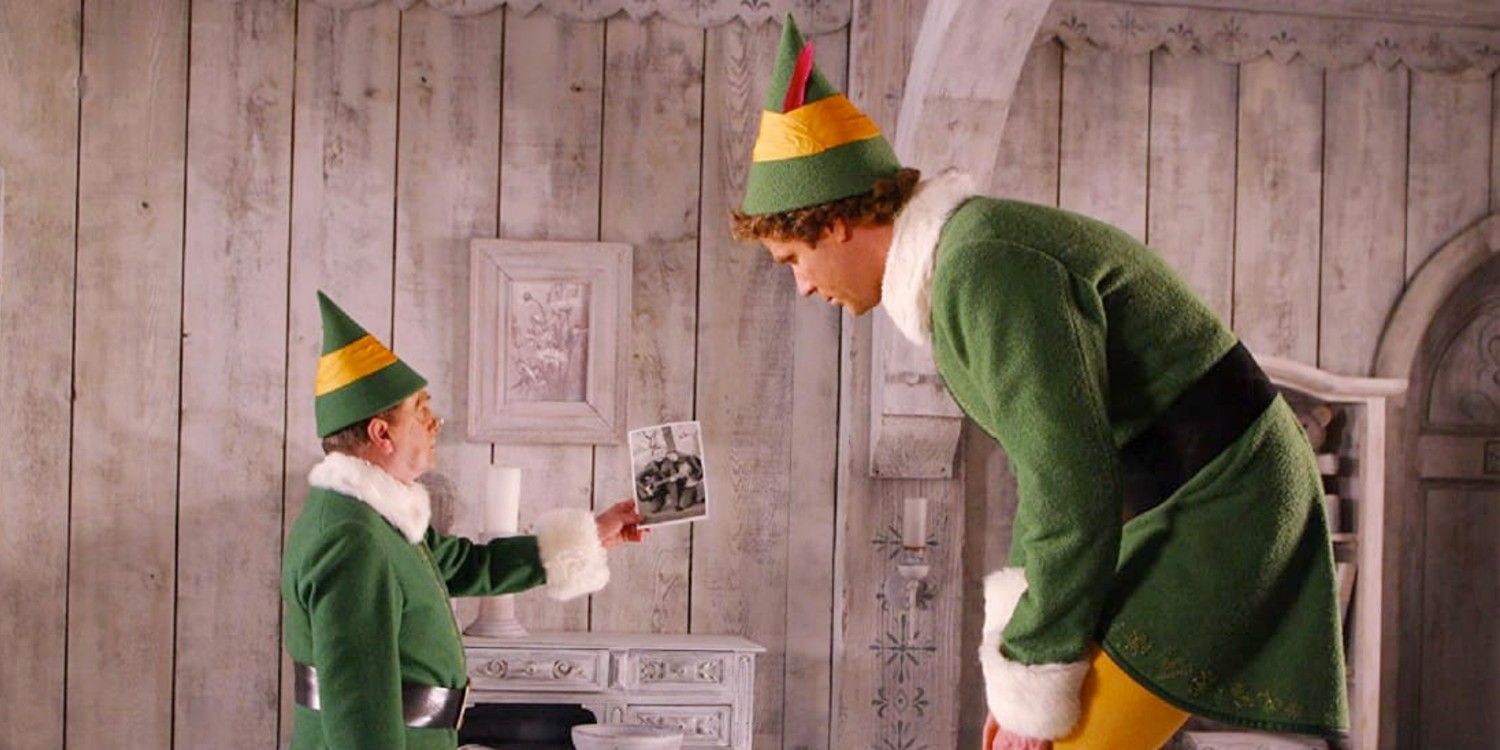 One person involved with Elf knew it was going to become a hit, as Bob Newhart told CNN, "My agent sent me the script and I fell in love with it." He told his wife that Elf was "going to be another 'Miracle on 34th Street', where people watch it every year." Newhart's words had an element of prophecy to them, since Elf is, indeed, a yearly Christmas special for many people. He is also prouder of Elf than almost any of his other projects, saying, "Without question, the part of Papa Elf outranks, by far, any role I may have ever played."
2
Ferrell Turned Down $29 Million To Star In A Sequel
Just let a good thing be.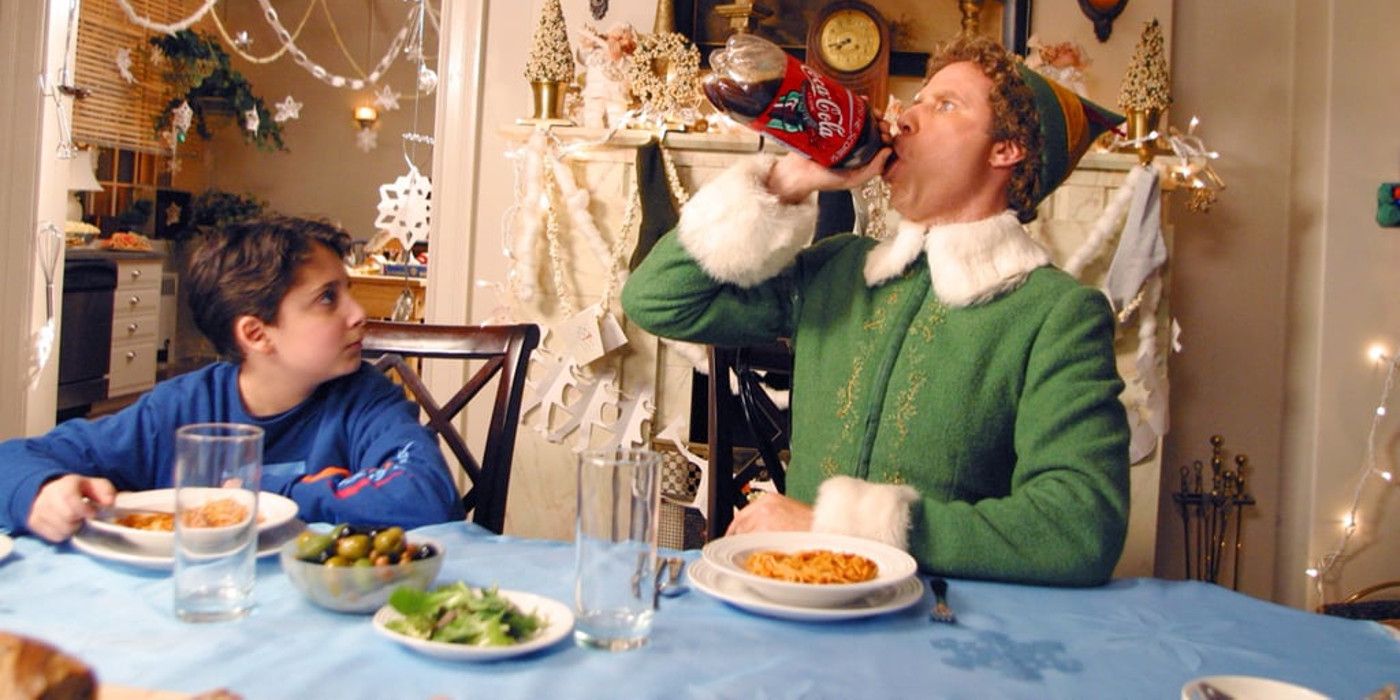 While Favreau was open to it, Ferrell refused to do an Elf sequel, despite being offered a monumental salary to return. The cast and crew accomplished no small feat when they produced this classic, and Ferrell apparently didn't think it was worth trying to replicate the success only for the paycheck. Favreau has also closed the door on making another Elf movie, recently saying in a Variety interview, "I think there's always room for new Christmas movies; that particular film, I don't know what story would be told after that. It's very complete."
1
Elf Is 20 Years Old This Year
Time flies when you have good movies to watch.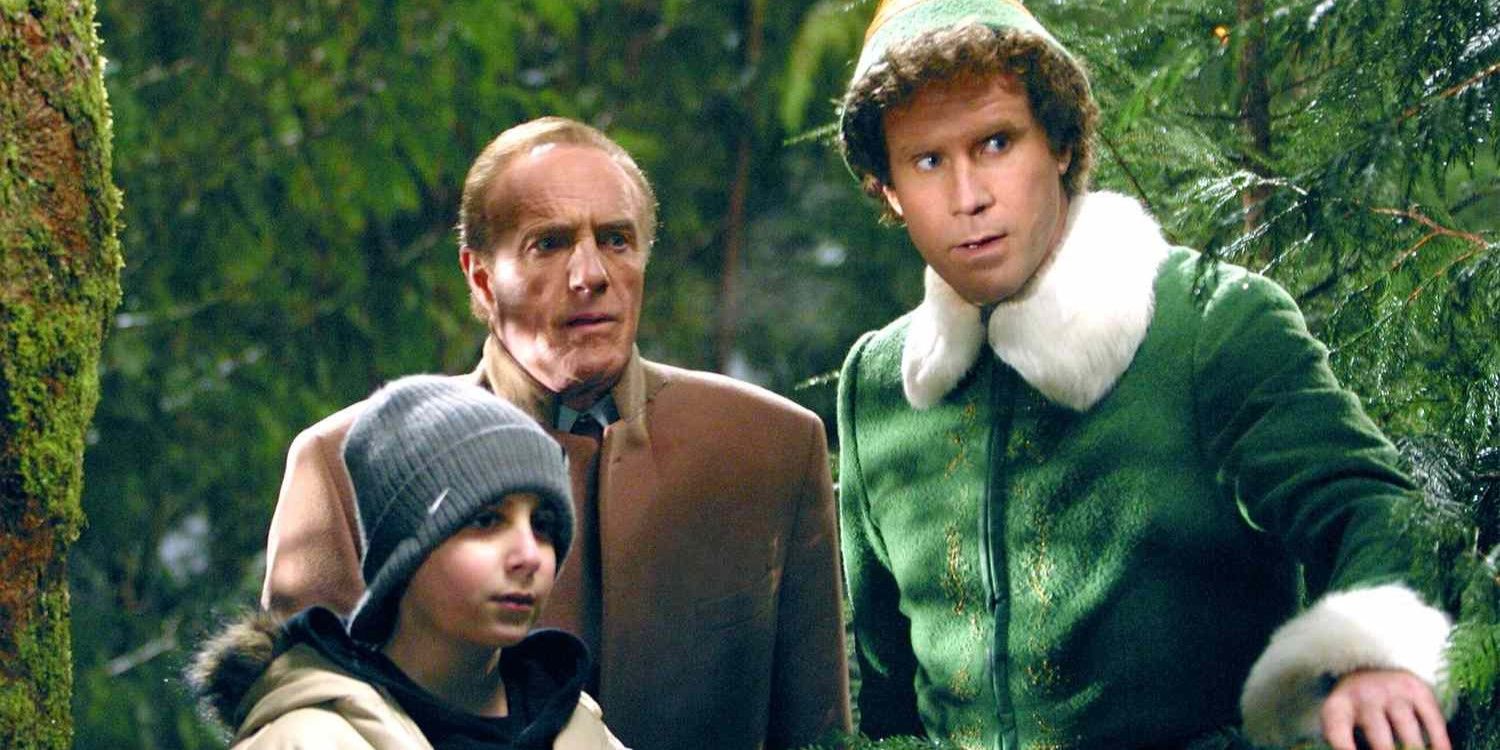 Elf debuted on November 7, 2003, which means the movie very recently celebrated its 20th anniversary. Variety even called Favreau "shocked" to realize that this milestone was coming up so soon. Many people, even Ferrell doubted Elf's chances of success, but it was an unexpected hit. Today it is a beloved Christmas flick, and people will doubtlessly enjoy Buddy the Elf's adventures for years to come.
Source: The Sun, IMDb, CNN, Variety
Elf

Release Date:

2003-11-07

Director:

Jon Favreau

Cast:

Will Ferrell, Zooey Deschanel, James Caan, Mary Steenburgen, Edward Asner, Bob Newhart, Daniel Tay

Rating:

PG

Runtime:

97 minutes

Genres:

Family, Comedy, Fantasy

Writers:

David Berenbaum

Summary:

Will Ferrell stars as Buddy the Elf in Elf, a 2003 Christmas comedy film directed by Jon Favreau. When Buddy, a not-so-short elf, learns that he isn't an elf but a human raised at the North Pole, he learns from Santa that his biological father is on the naughty list. However, with a little help from Buddy, he could change that. Buddy decides to journey to New York City in search of his father to change his fortune and bring Christmas cheer to the various unhappy citizens of New York City.

Budget:

$33 million

Studio(s):

New Line Cinema

Distributor(s):

New Line Cinema, Warner Bros. Pictures