News
15 Best Sitcom Ensemble Casts Of All Time, Ranked
Summary
Great ensemble casts can bring out the best in each other, creating unforgettable shows with great chemistry.
Well-balanced ensemble casts require carefully thought-out characters and actors who know their roles inside and out.
The way actors interact with each other in character can affect how a show develops and what the writers decide to focus on.
Great sitcom ensemble casts can bring the best out of each other, and collaborate to create unforgettable shows. Some sitcoms focus on one actor, but most require a large cast to share the load. If a show's cast can strike up great chemistry, then it's almost always a hit. When actors take on new roles, they can bring an additional layer to the character, and the way that actors interact with one another in character can also affect how the show develops, as writers figure out what works best.
The best ensemble casts are well-balanced. This means that each character should be carefully thought out, and each actor should know their role inside and out. More importantly, however, is the way that the characters relate to each other. An ensemble with great chemistry also needs a regular source of comedic conflict, and the actors need to complement each other's strengths. Plenty of sitcoms have tried to strike gold with ensemble casts, but only a few have managed to perform this balancing act, while giving the actors everything they need to flourish.
15
30 Rock
Tina Fey, Tracy Morgan, Alec Baldwin, Jane Krakowski, Jack McBrayer.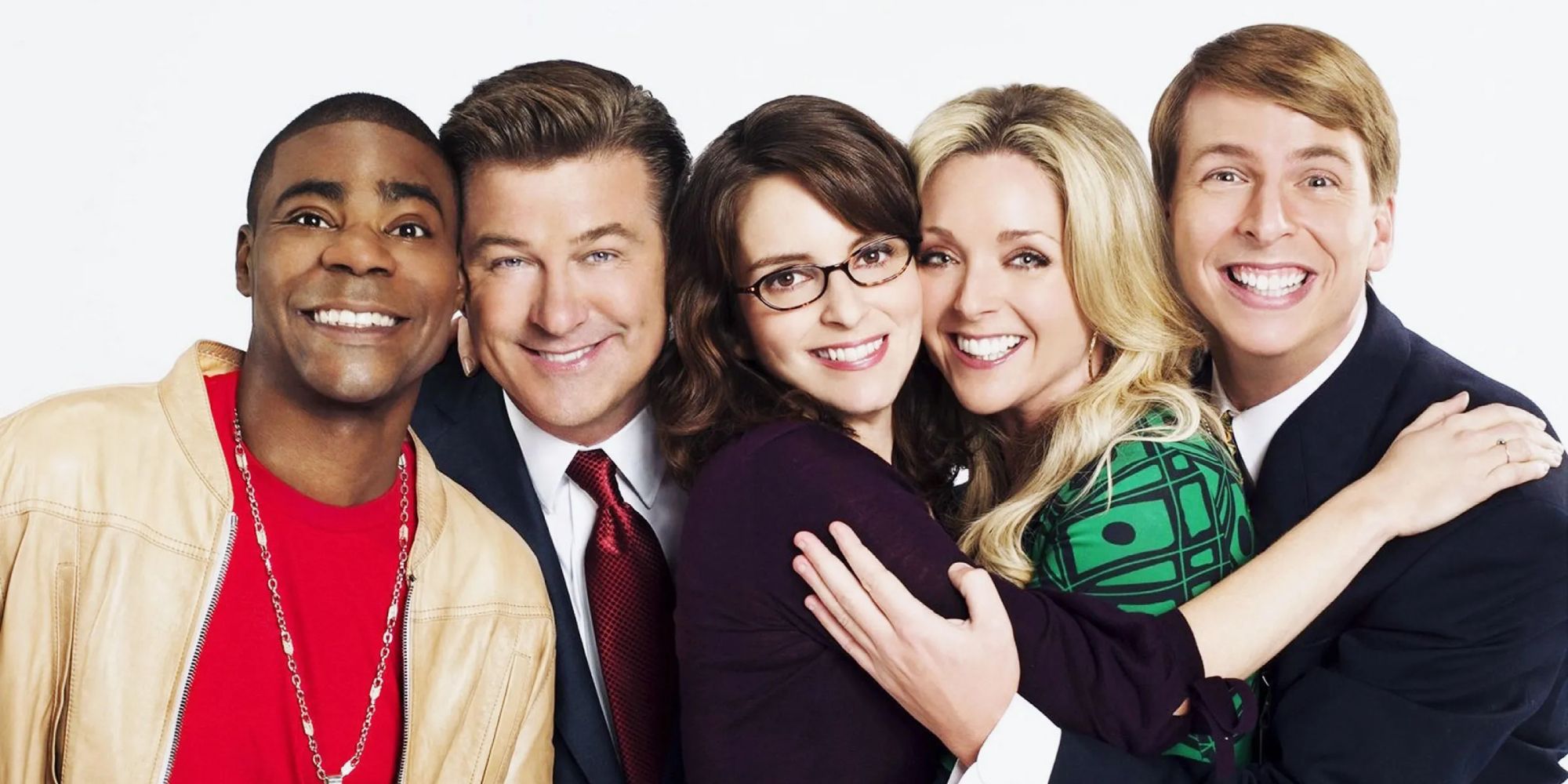 Tracy Morgan's thinly veiled self-parody is a non-stop quote machine.
Tina Fey's satire of NBC drew on her experiences working on Saturday Night Live, and the rest of the cast created a chaotic and dysfunctional image of a workplace. Tracy Morgan's thinly veiled self-parody is a non-stop quote machine, and Jack McBrayer's country boy in the city is charmingly inept. But 30 Rock's best creation is Jack Donaghy, the face of corporate sleaze who bursts into a creative industry with nothing but profit on his mind. Some of the supporting characters – Lutz, Josh, Toofer – don't get much development, but Baldwin's Jack Donaghy demands screen time.
14
What We Do In The Shadows
Matt Berry, Natasia Demetriou, Kayvan Novak, Harvey Guillén, Mark Proksch.
Matt Berry stole every scene in The IT Crowd he appeared in, and he was the main star in Toast of London, but What We Do in the Shadows finally gave him a supporting cast who could share his zany energy. Each character has their own reactions to the absurd supernatural dangers they face, and they tap into what the actors do best. Guillermo is often scared, Nandor is often bewildered, and Nadja is an inconsolable hurricane of profane rage. For a show about vampires living in Staten Island, What We Do in the Shadows can be deeply relatable and human.
13
Trailer Park Boys
Robb Wells, John Paul Tremblay, Mike Smith, John Dunsworth, Patrick Roach.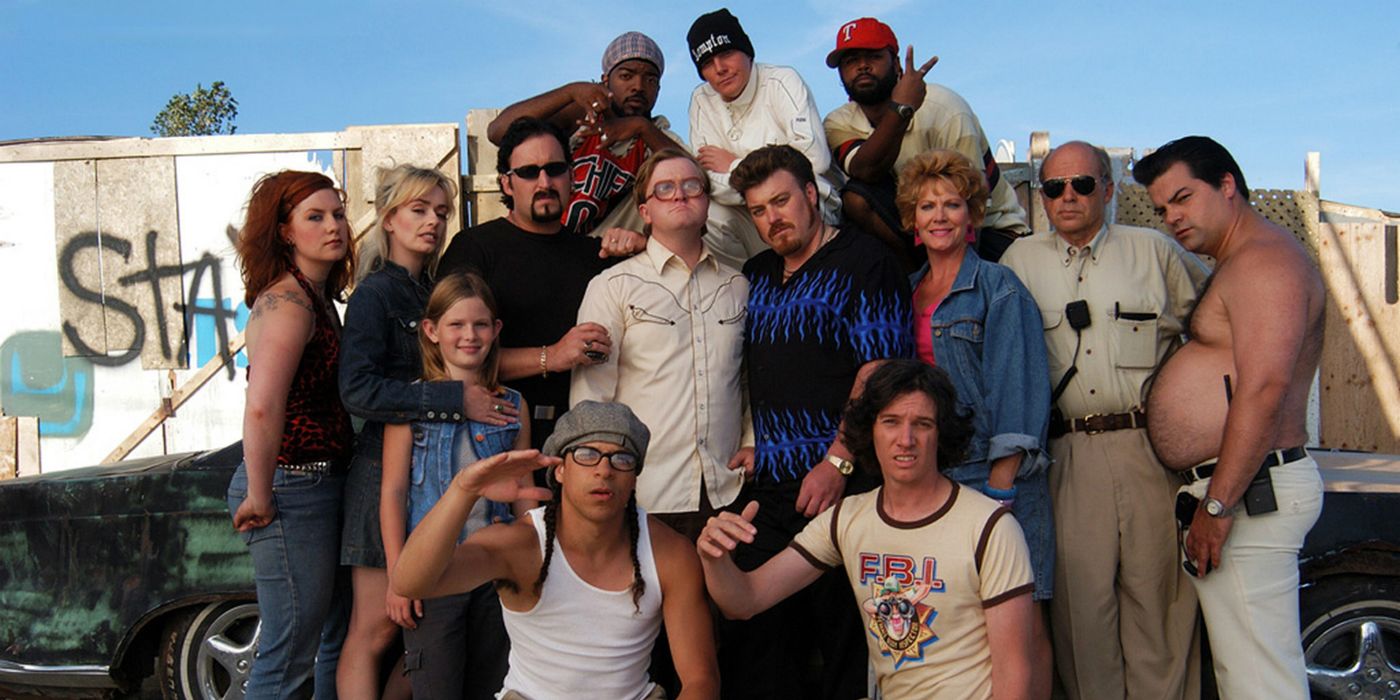 The first season or two of Trailer Park Boys couldn't quite figure out the character of Bubbles. He seemed even stranger than the rest of the group, but rather than toning him down completely, the show became more absurd and met him in the middle. The cast adapted fantastically, and characters who already looked like cartoons soon started acting like them too. Robb Wells and John Dunsworth constantly seem like they're competing to see which of them can find the most unusual way to curse at someone, but most of their co-stars are also artists when it comes to vulgarity.
12
Sex And The City
Sarah Jessica Parker, Kim Cattrall, Cynthia Nixon, Kristin Davis.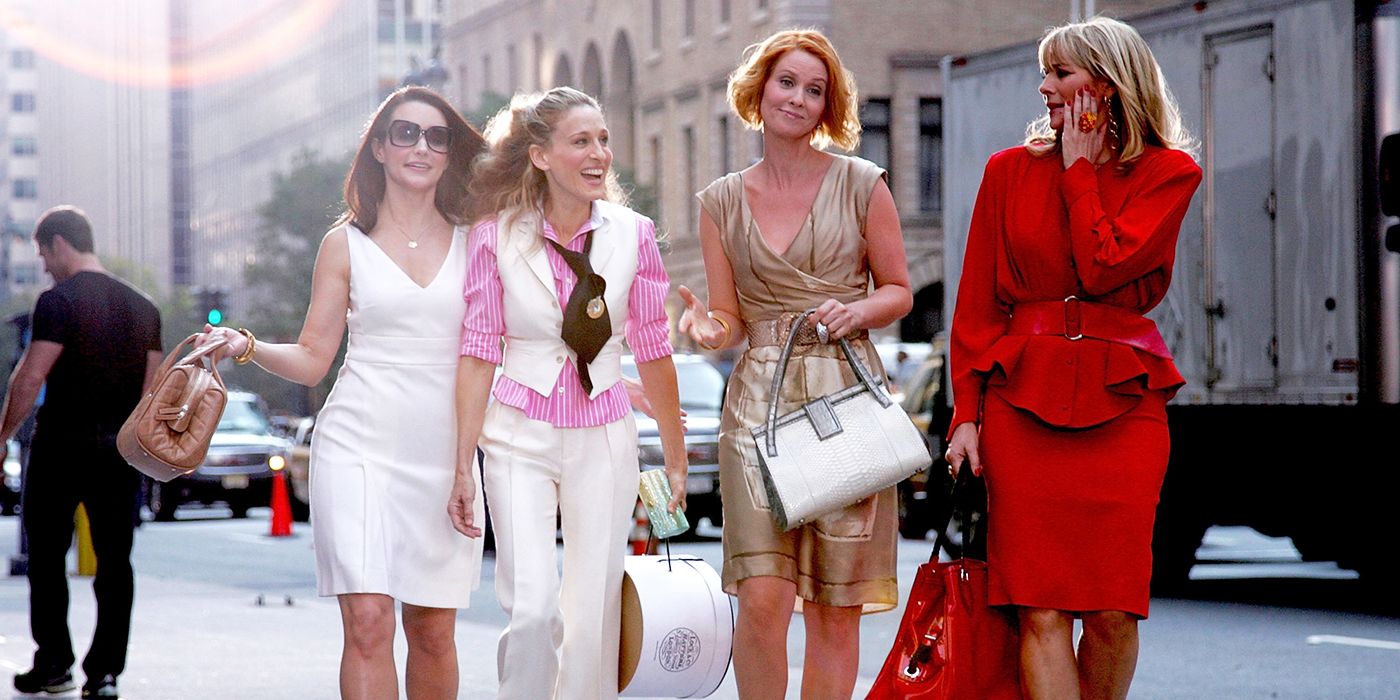 Sex and the City was a revelation when it first aired on HBO in 1998. It was one of the first shows to represent women's voices on women's issues, and it did so with blistering humor. The characterization of Sex and the City is so well-defined that it has become a cliché to identify with one character or another, but the actors are each magnificently equipped to heighten their character traits for comedic effect. Even ordinary dialogue scenes sitting in a restaurant are unmissable, as the four women share the chemistry of a real-life group of friends.
11
Parks And Recreation
Amy Poehler, Rashida Jones, Aubrey Plaza, Nick Offerman, Adam Scott, Chris Pratt, Rob Lowe, Aziz Ansari, and more.
Sitcoms with large ensemble casts don't often create so many memorable characters. Aubrey Plaza and Rob Lowe both have scene-stealing potential, and Chris Pratt's role as Andy shows that he could have become one of the best comedic actors in Hollywood if he hadn't shifted focus toward more action-heavy roles in the MCU and Jurassic World. But the heart of the show is the political comedy of manners that pits gruff, conservative Ron (Nick Offerman) against idealistic liberal Leslie (Amy Poehler.)
10
Modern Family
Ty Burrell, Julie Bowen, Sarah Hyland, Eric Stonestreet, Jesse Tyler Ferguson, Sofía Vergara, Ed O'Neill, Ariel Winter, and more.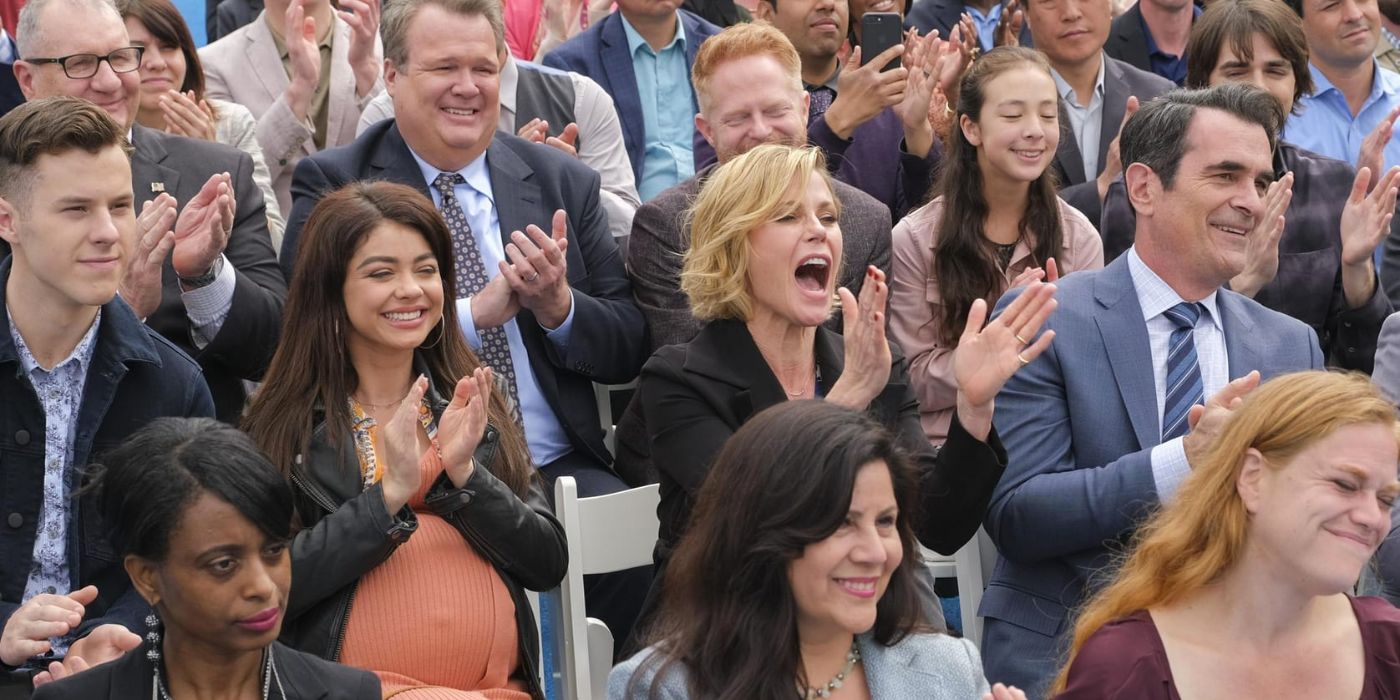 The adults in the cast were consistently fantastic, but the most remarkable thing about Modern Family is that the younger actors blossomed from funny stereotypes of children – the moody teenager or the mischievous young boy – into equally important cast members. Ty Burrell was one of the all-time great TV dads, and Sarah Hyland, Ariel Winter and Nolan Gould must have had access to a comedy masterclass watching him in action for so many years. By the time the show ended, the cast of Modern Family had outgrown their roles.
9
Cheers
Ted Danson, George Wendt, Shelley Long, Rhea Perlman, John Ratzenberger, Kelsey Grammer, Woody Harrelson, and more.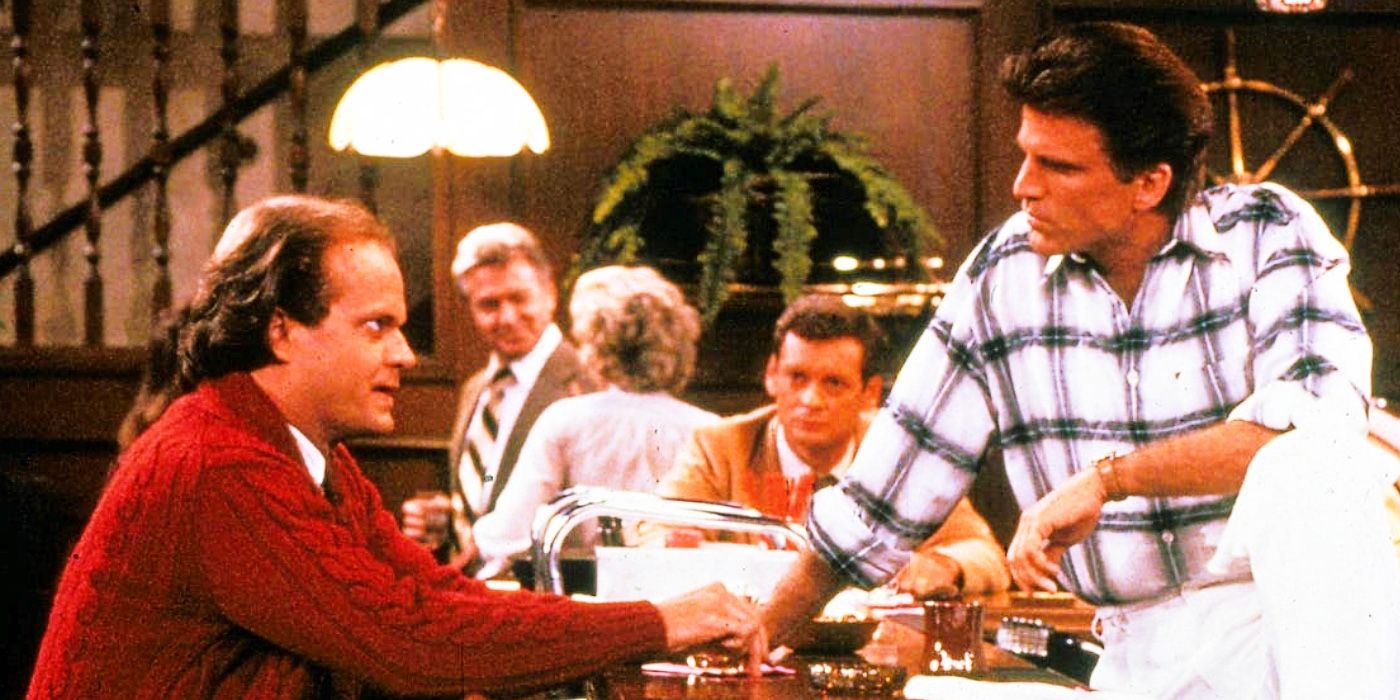 Cheers is about a friendly neighborhood bar in Boston, and the warmth of the cast means that it feels just as welcoming. The action rarely strays from the bar, so there's a lot of pressure on the cast to keep things lively, but they find endless ways of doing so. At the best of times, watching Cheers can mimic the feeling of spending time with a group of close friends, and this is all down to the personal relationships that the actors are able to form. Cheers is crowded with so many great characters that one of them inspired one of the most successful TV spinoffs ever: Frasier.
8
Blackadder
Rowan Atkinson, Hugh Laurie, Tony Robinson, Stephen Fry, Miranda Richardson, Tim McInnerny.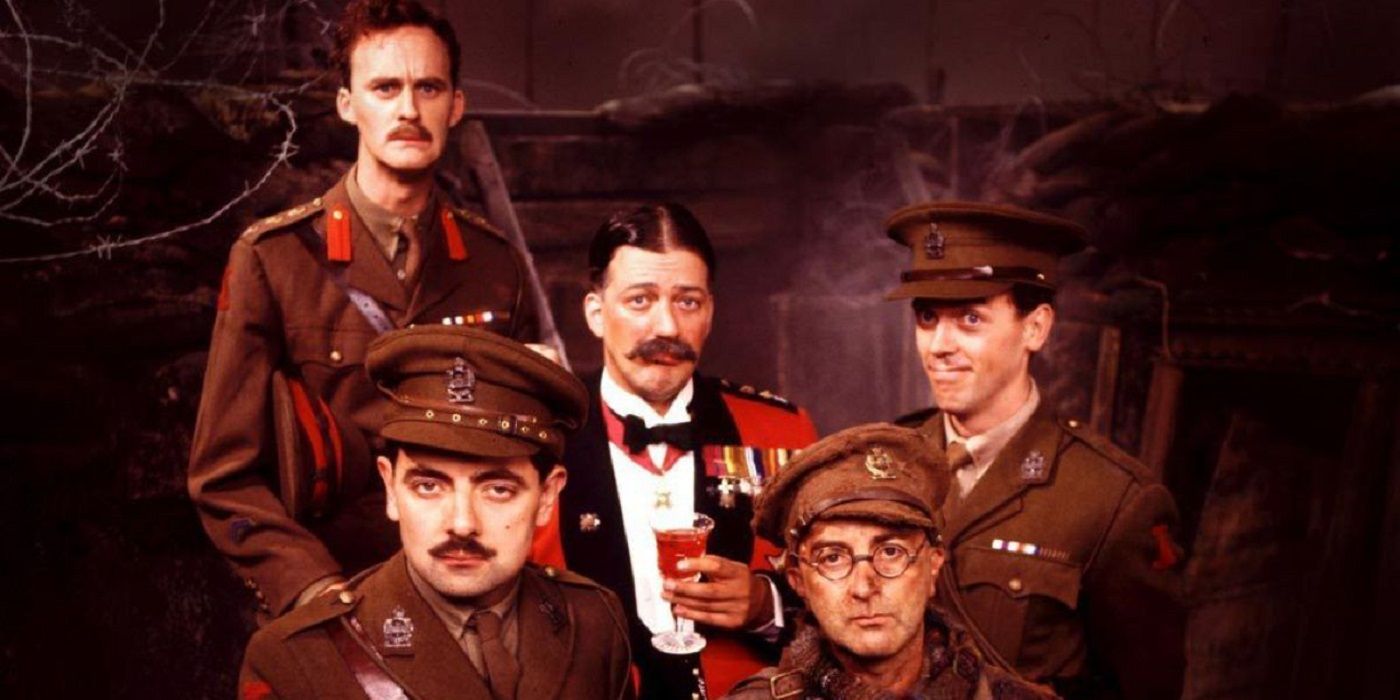 Each season of Blackadder traveled to a different historical period, but the excellent cast managed to anchor the series by playing similar characters, no matter what century it was. Rowan Atkinson was the titular Blackadder, a constantly frustrated figure surrounded by idiots, some of whom held positions of great power. Hugh Laurie and Stephen Fry had already established a great comedy rapport through sketch comedy, and they delighted in lampooning the pomposity of the British upper classes.
7
Curb Your Enthusiasm
Larry David, Jeff Garlin, Cheryl Hines, Susie Essman, Richard Lewis, J. B. Smoove.
J. B. Smoove's introduction as Leon Black added something completely new.
Curb Your Enthusiasm is largely improvised, so it wouldn't work at all without one of the best casts on television. The story beats are scripted, but none of Curb's hilarious quotes would exist without actors thinking on the fly. Larry David has such a distinct comedic voice, honed from years of stand-up and writing for Seinfeld, that many of the cast can bounce off of him with ease. J. B. Smoove's introduction as Leon Black added something completely new to the show, and Leon and Larry's best Curb Your Enthusiasm moments are a result of their hilariously mismatched personalities.
6
Friends
Jennifer Aniston, Matthew Perry, Matt LeBlanc, Courtney Cox, David Schwimmer, Lisa Kudrow.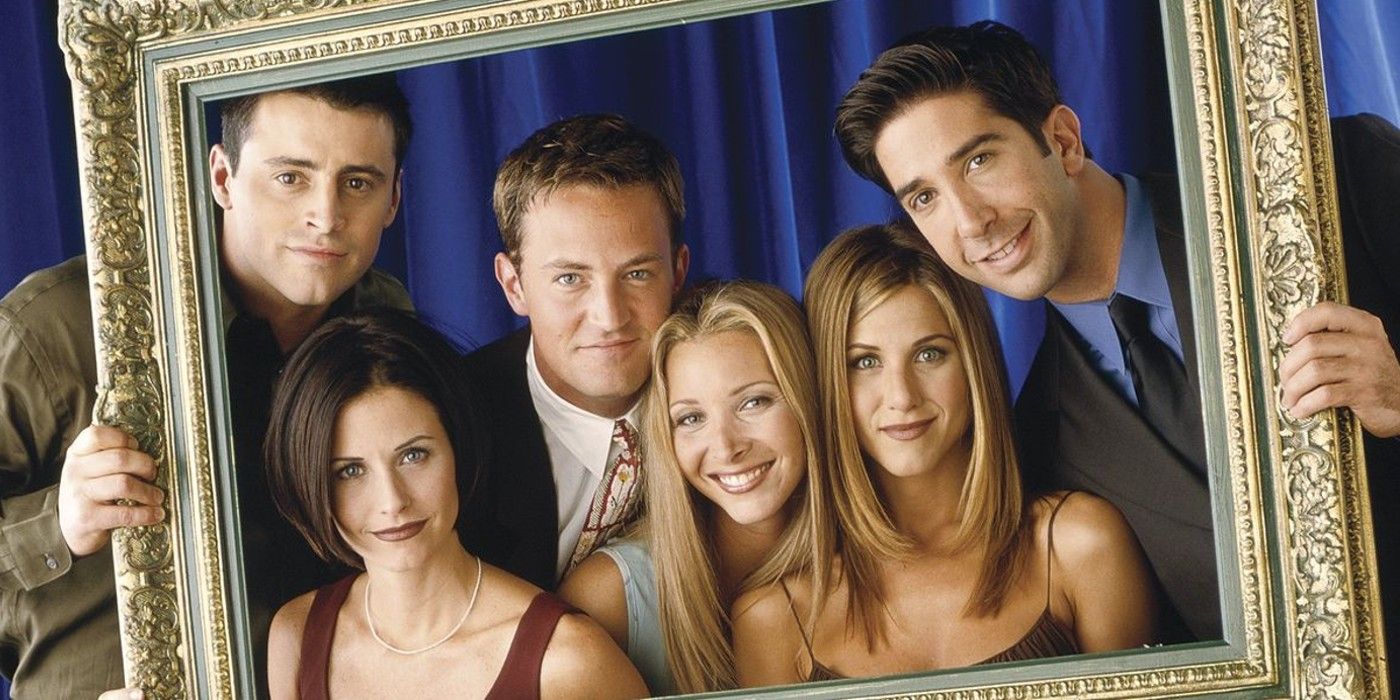 The six main actors on Friends could work well in any combination, or all together in a large group at Central Perk or Monica and Rachel's apartment. They each have their fair share of great lines, but the enduring popularity of the show is more about the cast than the material. Friends has a lot of physical comedy that relies entirely on the movements of its actors. It's difficult to pick a standout from a show crackling with snappy banter, but Matthew Perry's sarcastic, wise-cracking Chandler Bing is one of TV's funniest characters.
5
The Simpsons
Dan Castellaneta, Nancy Cartwright, Hank Azaria, Julie Kavner, Harry Shearer, Tress MacNeille, Yeardley Smith.
Their comedic instincts can turn the most ordinary lines in the script into memorable quotes.
Although Springfield is home to dozens of bizarre characters, they are all voiced by a very small group of actors. Dan Castellaneta is best known for voicing Homer, but he also plays Krusty the Clown, Grampa Simpson, Barney Gumble, Groundskeeper Willie, and many more. Some of the scenes in The Simpsons consist of the same actor essentially talking to himself, but the cast manages to keep things interesting, and more importantly, their comedic instincts can turn the most ordinary lines in the script into memorable quotes.
The Versatility Of The Cast Of The Simpsons

Actor

Characters

Dan Castellaneta

Homer Simpson, Grampa Simpson, Groundskeeper Willie, Krusty the Clown, Mayor Quimby, and more.

Hank Azaria

Moe Szyslak, Chief Wiggum, Kirk Van Houten, Comic Book Guy, Superintendent Chalmers, Dr Nick, and more.

Harry Shearer

Mr. Burns, Waylon Smithers, Principal Skinner, Ned Flanders, Reverend Lovejoy, Kent Brockman, Otto Mann, and more.

Tress MacNeille

Agnes Skinner, Lunchlady Doris, Brandine Spuckler, Lindsey Naegle, and more.

Nancy Cartwright

Bart Simpson, Nelson Muntz, Ralph Wiggum, and more.
4
It's Always Sunny In Philadelphia
Glenn Howerton, Rob McElhenny, Charlie Day, Kaitlin Olson, Danny DeVito.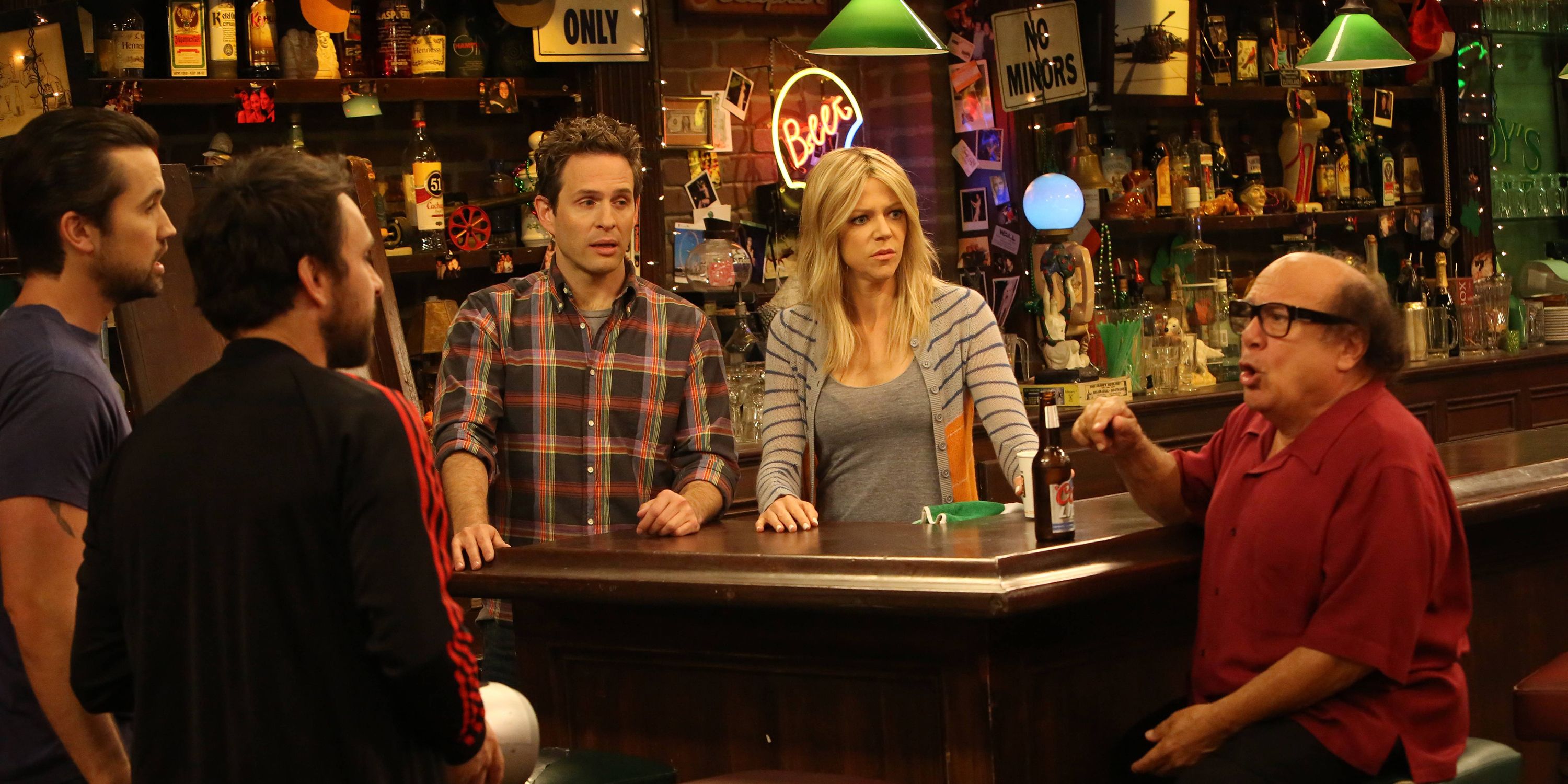 It's Always Sunny already had great potential, but the addition of Danny DeVito in the second season took the show to another level. The cast members are equally involved behind the scenes, especially Howerton, McElhenny and Day, writing the majority of the show. The secret to the success of It's Always Sunny in Philadelphia's cast is that they are willing to back each other up and be just as ridiculous, bombastic, or unhinged as the show requires. The gang are all irredeemably immoral, but there are a lot of laughs to be had watching them support each other in their crazy schemes.
3
The Office
Steve Carell, John Krasinski, Rainn Wilson, Jenna Fischer, B. J. Novak, Ed Helms, and more.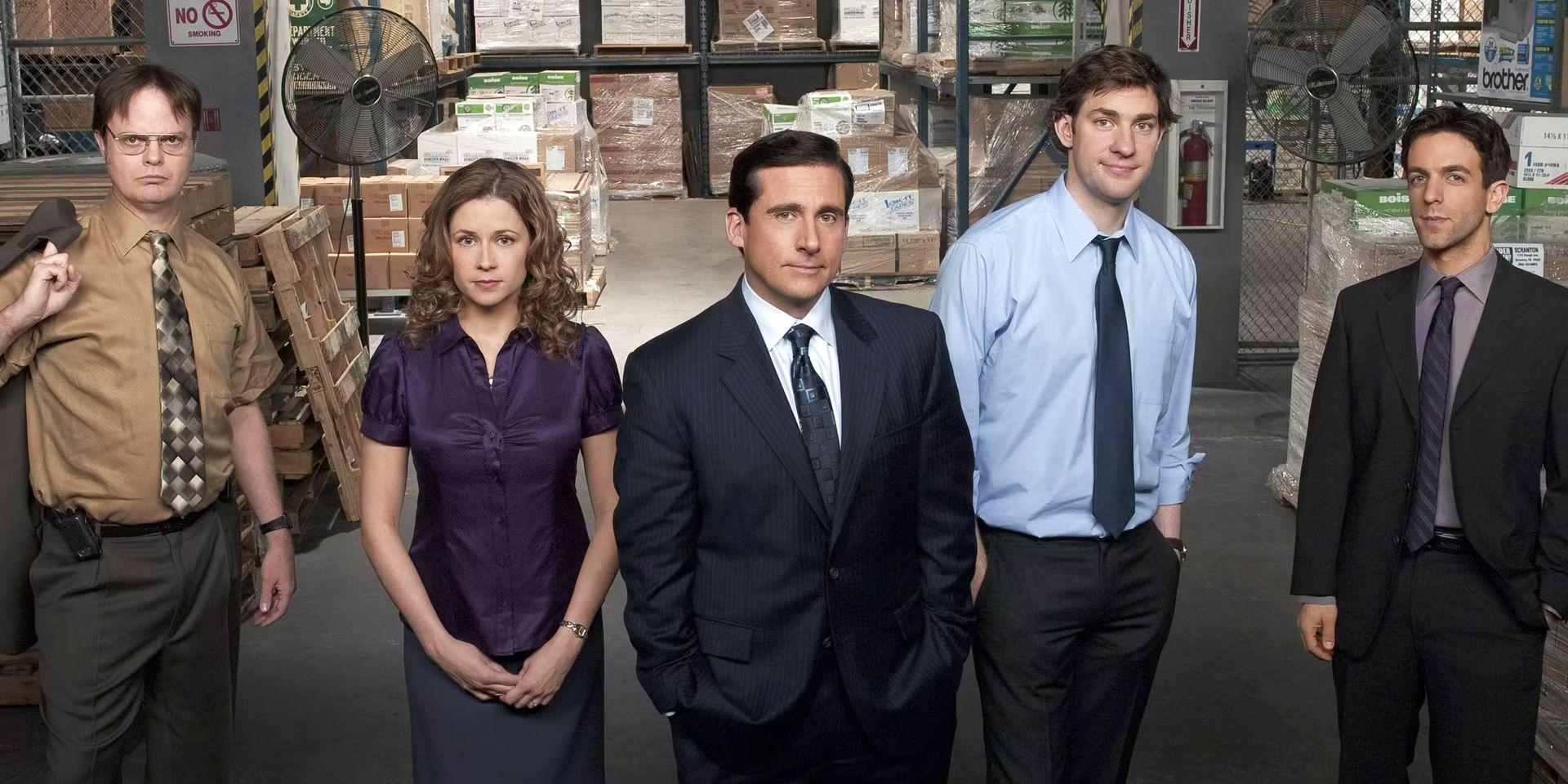 The Office wasn't quite the same after Steve Carell left. The workplace mockumentary was a great showcase for his comedic talents, but his character also brought the best out of those around him. Especially in its early seasons, The Office worked so well because it was about a group of people with little in common, trying to get by in an uninspiring job. Michael Scott was the enthusiastic boss who threw everyone off. The cast of The Office each developed their characters more as the show progressed, with Dwight becoming weirder, and Andy proving to be a fantastically obnoxious addition.
2
Seinfeld
Jerry Seinfeld, Julia Louis-Dreyfus, Jason Alexander, Michael Richards.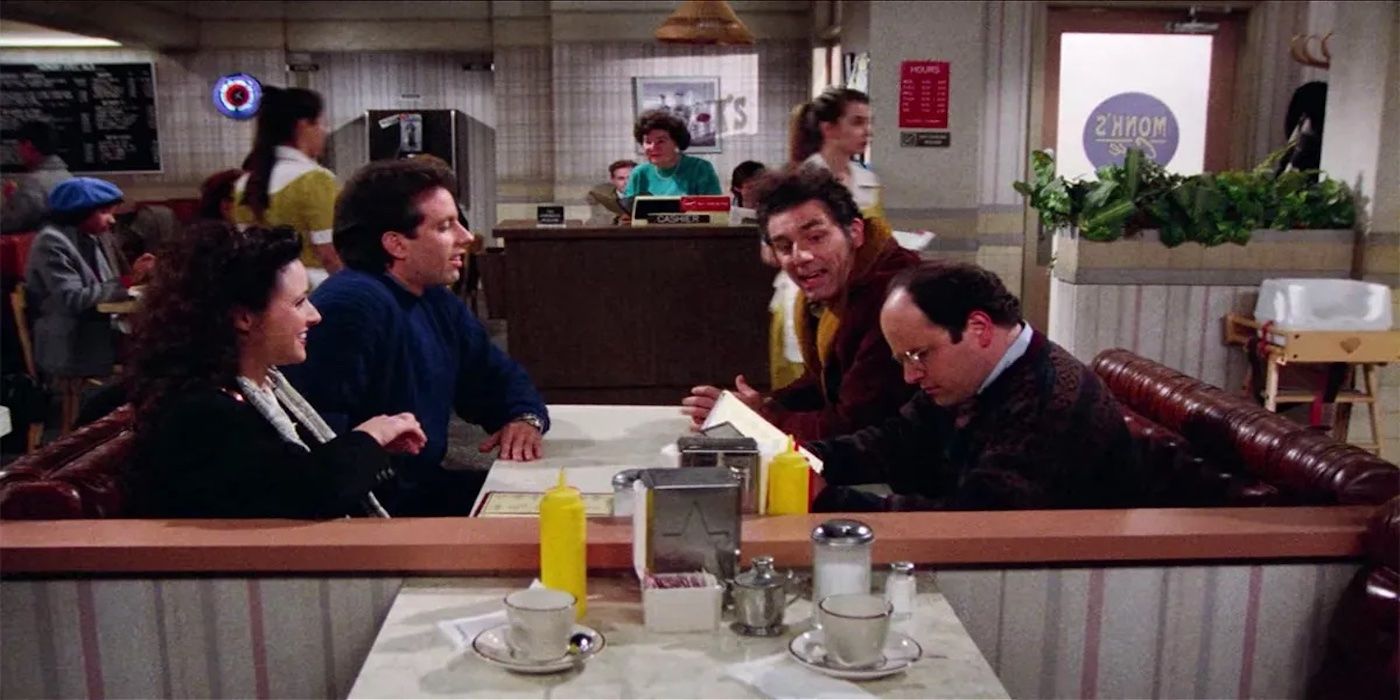 Seinfeld is famously a "show about nothing", and this is only tolerable because the show is really about watching four great comedic actors on top of their game. The show can be reduced to a series of stereotypes, like Jerry finding an obscure reason to sabotage his love life, or Kramer concocting a hair-brained scheme, but this ignores the acute detail of the performances. The main cast of Seinfeld are supported by some fantastic recurring characters too, such as Jerry Stiller and Estelle Harris as George's dysfunctional, argumentative parents.
1
Arrested Development
Jason Bateman, Jessica Walter, Will Arnett, David Cross, Jeffrey Tambor, Michael Cera, Alia Shawkat, Portia de Rossi, and more.
Every main actor could be the star of their own sitcom.
What sets Arrested Development apart is that every main actor could be the star of their own sitcom. The show's plot lines are wonderfully tangled, and this drops the cast into different scenarios, and into different combinations. Jason Bateman is a superb straight man, in the eye of the storm as the Bluth family falls apart around him, but each character is so distinct that they are able to squeeze a dazzling number of jokes into a short amount of time. The last season fell flat primarily because the actors weren't able to spend as much time on screen together.