News
19 TV Shows In The Dick Wolf Universe, Ranked
Summary
Dick Wolf's best shows, such as Law & Order: SVU and Chicago Fire, captivate audiences with their engaging storytelling, intense action, and well-rounded characters.
While not every spinoff and adaptation is successful, they still bring familiarity and interesting characters that fuel the enduring appeal of the Dick Wolf universe.
Law & Order: SVU stands out as the best show in the franchise, with its enduring quality and portrayal of important societal issues, making it the longest-running and most beloved series produced by Wolf.
Dick Wolf, a force in crime procedural television, has created an entire universe with his nearly 20 shows, some of which are much better than others. Renowned for creating some of TV's best procedural shows, Wolf's prolific career has earned numerous award nominations and a permanent place in pop culture. His signature storytelling is both captivating and familiar, grounded in real-world scenarios that lend authenticity to each production.
From following Olivia Benson's crime-solving skills to witnessing Kelly Severide confront blazing infernos, Wolf's best shows are engaging and entertaining. When thinking about procedurals, Dick Wolf's franchises come to mind, dominating primetime television with CBS hosting the FBI franchise and NBC featuring One Chicago, alongside every Law & Order. While not every spinoff and adaptation was successful, they all bring a sense of familiar storytelling and interesting characters that continuously fuel its enduring appeal and charm. Likewise, the occasional crossovers between some of the shows makes Dick Wolf's TV universe even more interesting.
19
Feds (1997)
A Lack Of Originality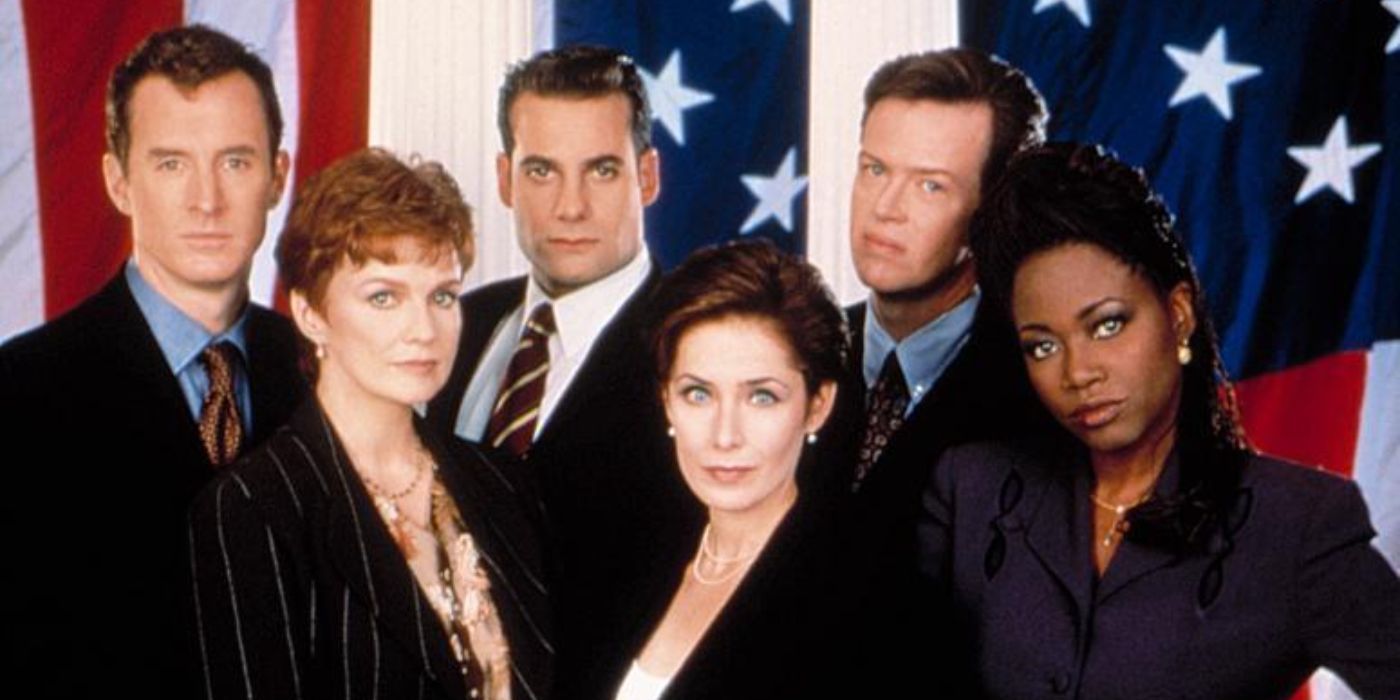 Showing the gritty streets of New York City, the Dick Wolf creation Feds is a crime drama offering a glimpse into the U.S. attorney's office and their FBI counterparts. Despite moments when it steps away from the formulaic Law & Order, the show struggles with a lack of originality. The series resorts to borrowing lines from earlier Law & Order seasons, displaying a sense of creative laziness. With a somewhat derivative premise and an unintentional glorification of government law enforcement, Feds fails to deliver a captivating and original narrative.
18
Conviction (2006-2007)
A Predictable And Clichéd Legal Drama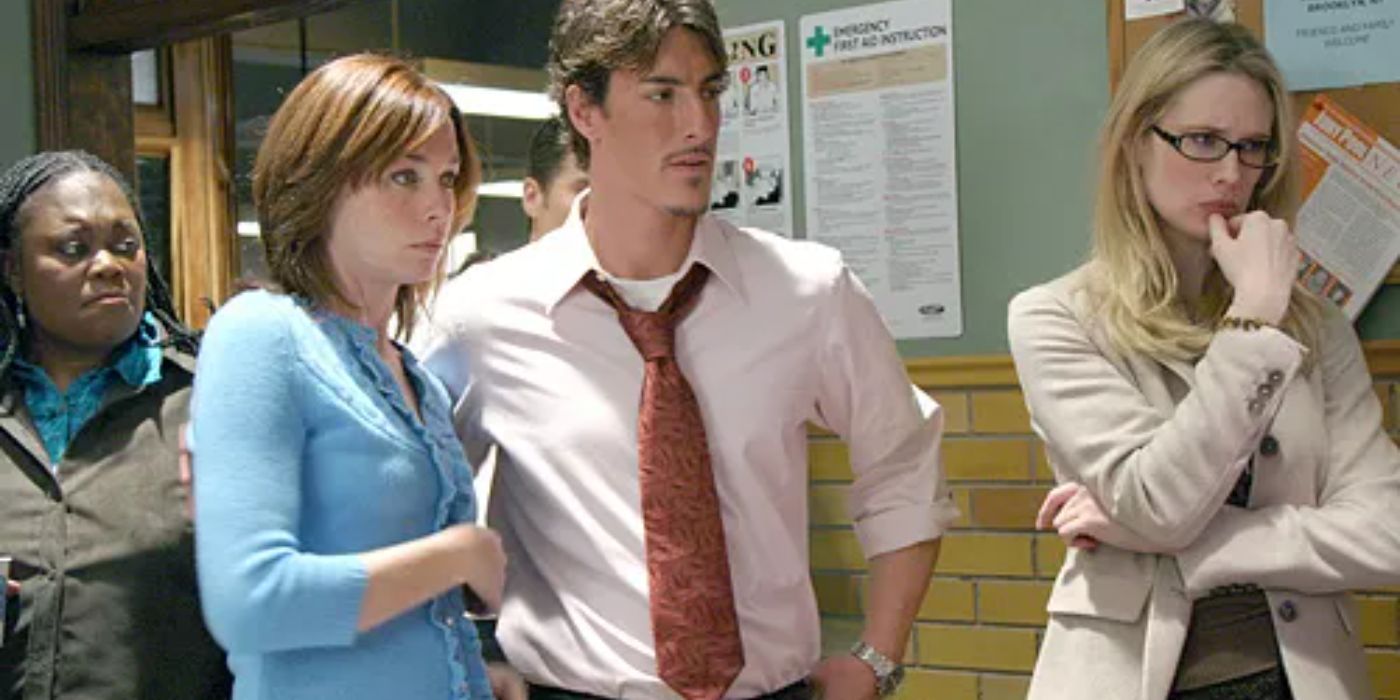 Conviction is Dick Wolf's foray into the legal drama genre, however, it falls short of its more successful predecessors. While Wolf is no stranger to character-driven shows with continuous storylines, Conviction suffers from the oversaturation of the lawyer show genre. Centering on the young lawyers of the New York district attorney's office, the series, focusing on drama inside, and outside the courtroom, lacks the quality that distinguishes Wolf's other productions. The predictability of the plot and clichéd courtroom scenes is frustrating for those expecting the typical structure Wolf is known for, unfortunately, making Conviction an average and forgettable addition.
17
L.A. Dragnet (2003)
A Remake With An Unsuccessful Rebranding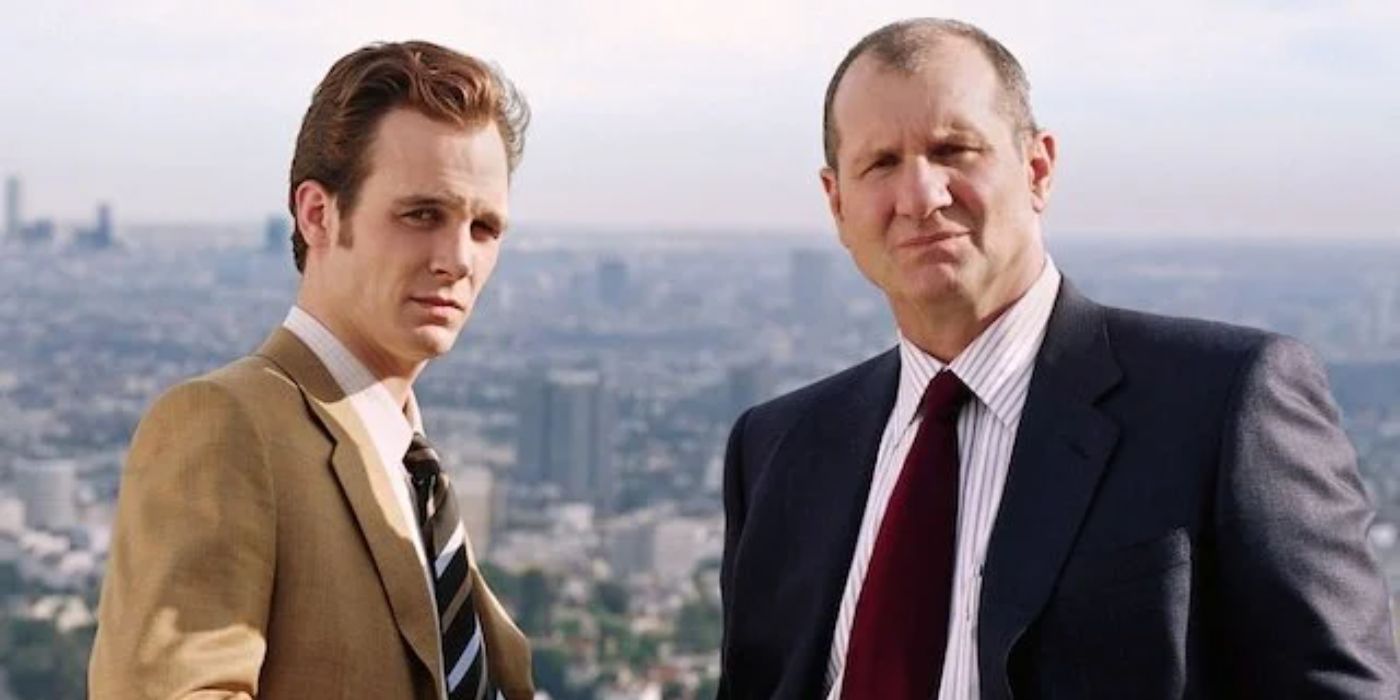 In 2003, Dick Wolf produced a Dragnet revival that aired on ABC. Starring Ed O'Neill as Joe Friday and Ethan Embry as Frank Smith, the initial 12-episode season adhered to the traditional formula of the Dragnet franchise. However, a shift to an ensemble crime drama format was attempted to enhance ratings and ended up hurting a show that had already proven to be one of the most influential crime dramas on television. Despite Dick Wolf's proficiency in procedural dramas, the format change failed, leading to a cancelation five episodes into the second season, and proving that if something isn't broken, it's best not to fix it.
16
Law & Order: Trial by Jury (2004-2005)
Deviated From The Traditional Law & Order Structure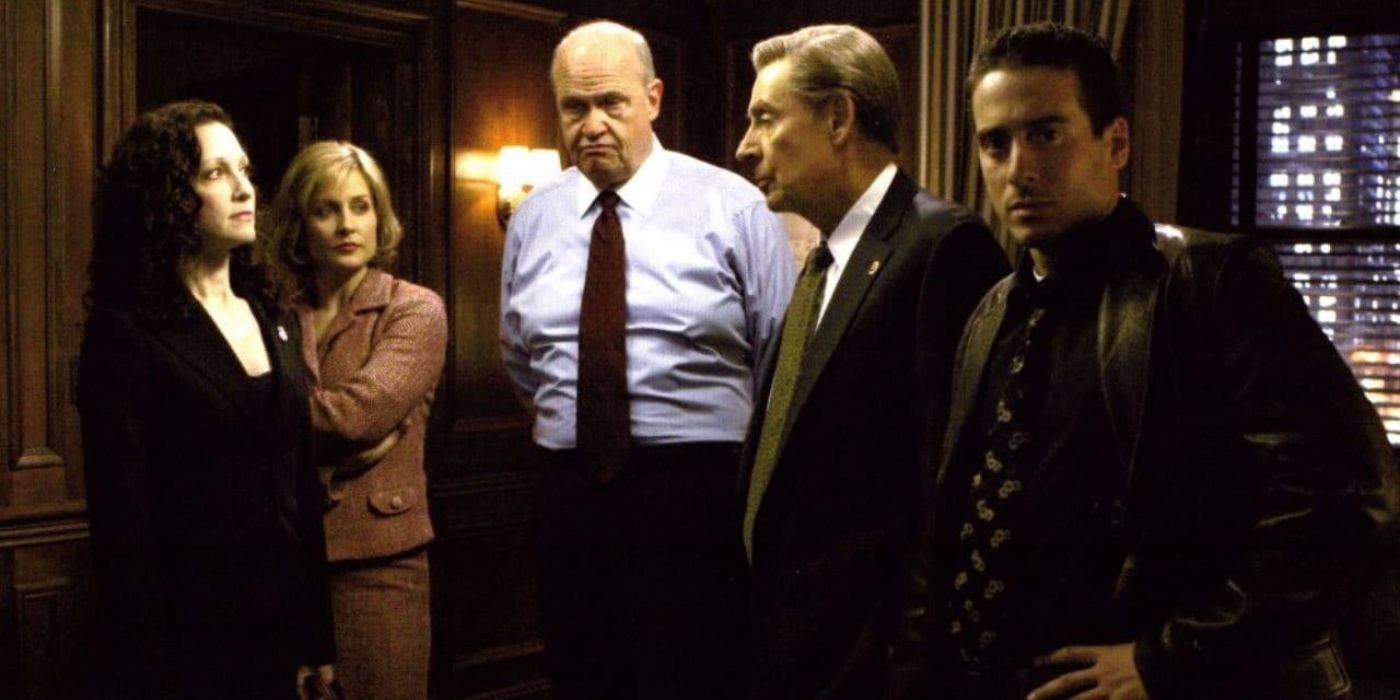 Law & Order: Trial By Jury, the fourth spinoff in the Law & Order universe, had a brief stint, lasting only one 13-episode season, unlike its more enduring predecessors. Diverging from the traditional Law & Order format, it minimizes the role of cops and focuses on ADA Tracey Kibre, her deputy Kelly Gaffney, and District Attorney Investigator Lennie Briscoe. Despite crossovers with characters from other series, including Law & Order's Jack McCoy and Olivia Benson, Trial By Jury became the lowest-rated installment in the franchise.
15
Law & Order: Los Angeles (2010-2011)
A Setting That Didn't Give The Right Energy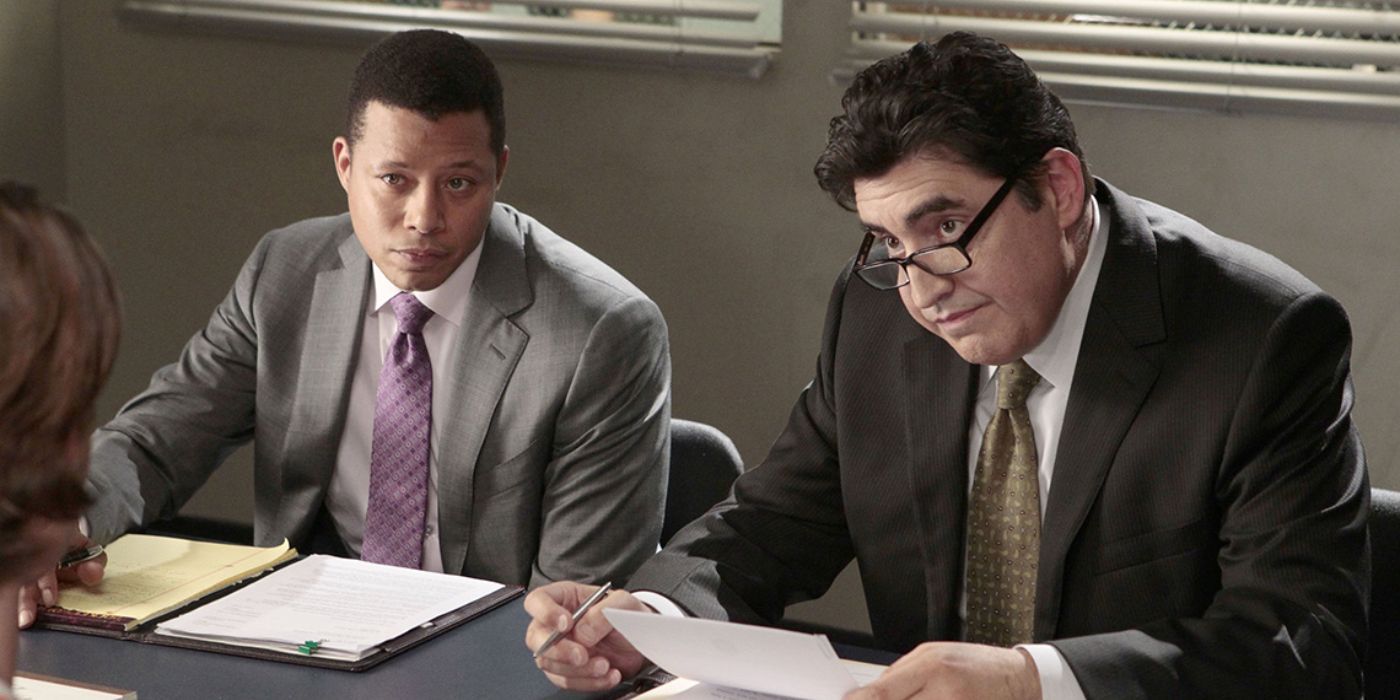 Law & Order: Los Angeles faces the challenge of having Los Angeles be the setting for a police procedural. Set in the Robbery Homicide Division of the LAPD, Law & Order: Los Angeles tried to adapt the gritty New York police procedural to the glitzy backdrop of Hollywood, focusing on crimes against the rich and famous. The show features an impressive cast, including Alfred Molina, Terrence Howard, Regina Hall, Skeet Ulrich, and Corey Stoll. However, it struggled to gain traction, succumbing to the formula fatigue of the franchise and the difficulty of translating New York law and legal tactics to the West Coast.
14
Law & Order: True Crime (2017)
An Anthology Format That Couldn't Maintain Interest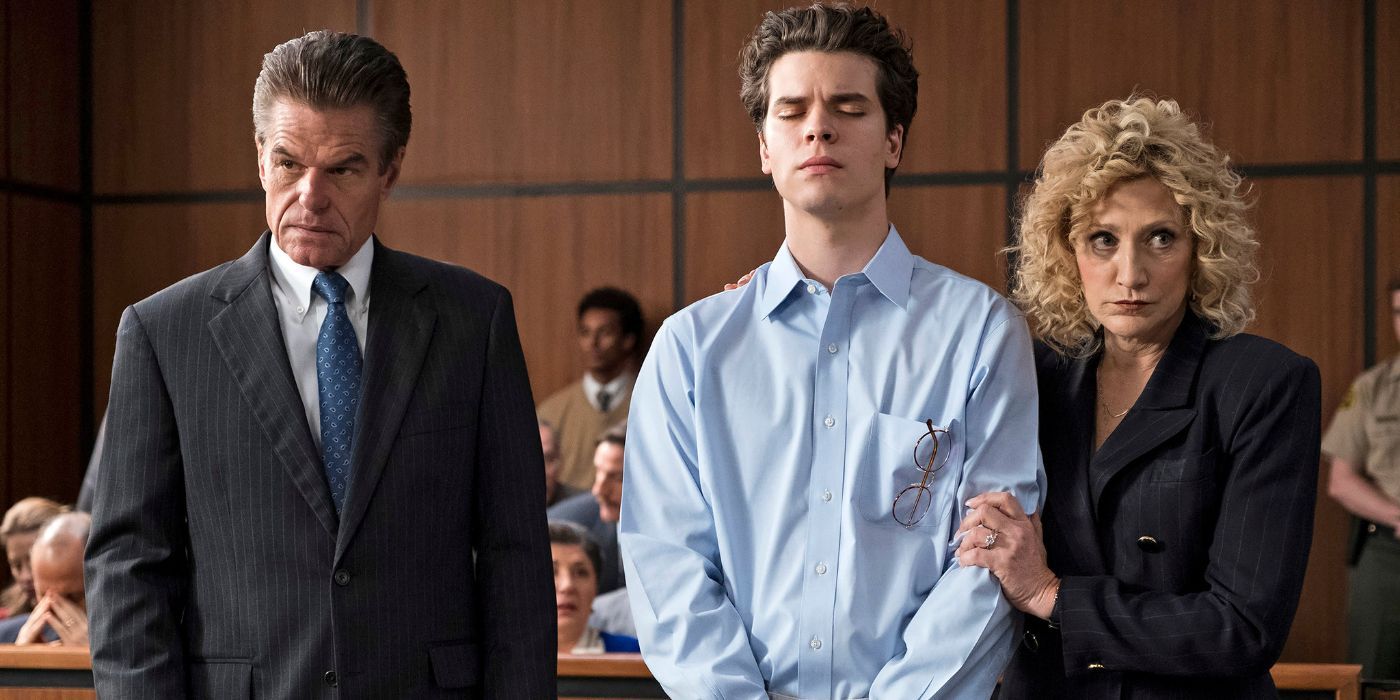 Law & Order: True Crime takes on an anthology format, similar to Ryan Murphy's highly acclaimed American Crime Story, which premiered one year earlier. This miniseries, focusing on the Menendez Murders, follows the trial of Lyle and Erik Menendez for the murder of their parents. Unlike other Law & Order series, True Crime shifts the perspective to the defense, led by attorney Leslie Abramson (Edie Falco). While Falco's performance was exceptional, the show itself was weak and unable to sustain interest over eight episodes. Despite its Emmy nomination, the series has not continued, leaving the possibility of revisiting the anthology format open for the future.
13
Law & Order: UK (2009-2014)
A Unique Adaptation Of A Beloved Show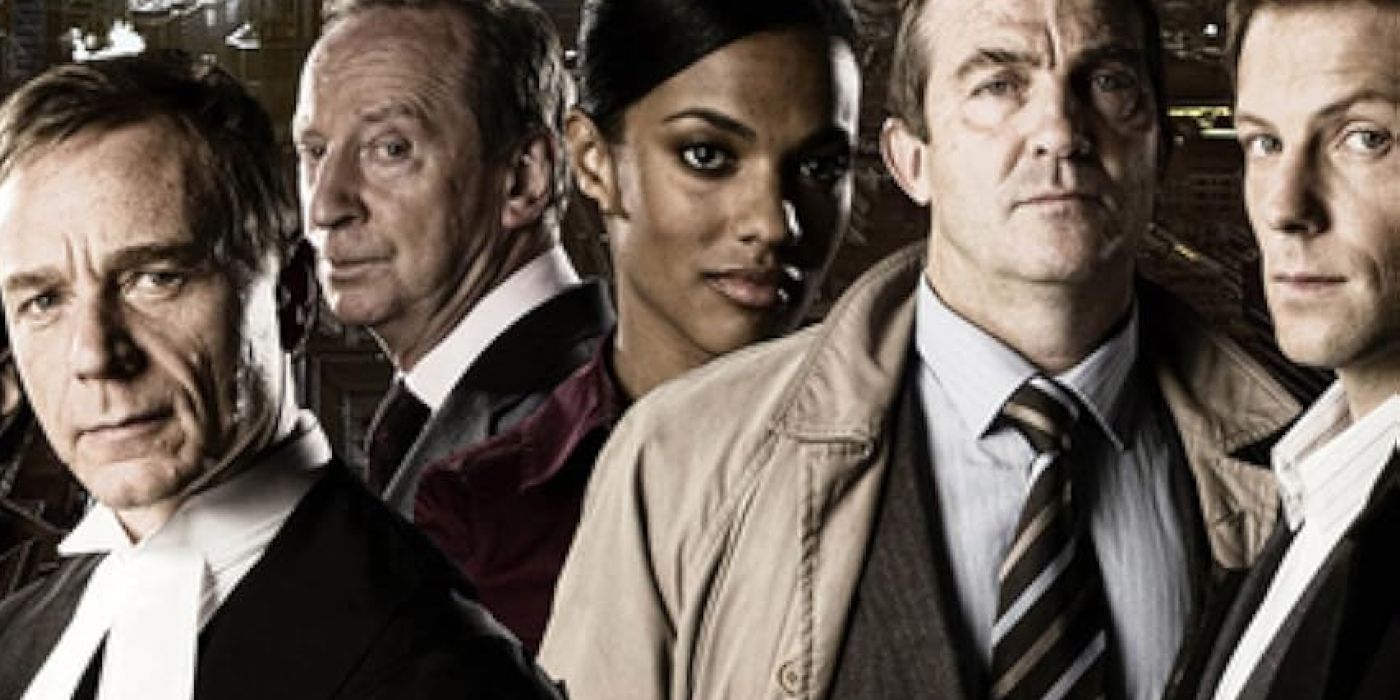 Adapting Law & Order to the British legal system wasn't an easy task, but the success of its British adaptation was a nice win for the franchise in the Dick Wolf universe. Rather than a spin-off, it functioned more as an adaptation, selecting episodes from the original series that could easily be translated into the British legal context. While the overall concept of murder investigations remained intact and worked well, the minor details revealed too many discrepancies between the American and British legal systems. However, it's easy to embrace the unique portrayal of crime-solving without guns and courtroom drama with powdered wigs.
12
FBI: International (2021-Present)
An Interesting Take From The FBI Franchise
From the successful FBI franchise comes its spin-off on CBS, FBI: International. The series takes agents from the Federal Bureau of Investigation and follows a team that tracks and neutralizes any threats to American citizens abroad. The show can easily be criticized for its cheesy writing, and it does not quite live up to the other shows in the franchise. Nevertheless, its suspenseful stories are captivating and the gorgeous European scenery that is often present in the background of many episodes gives something different to see than in the typical Dick Wolf series.
Related: Where To Watch FBI: International
11
Chicago Justice (2017)
The Least Successful Of The Chicago Franchise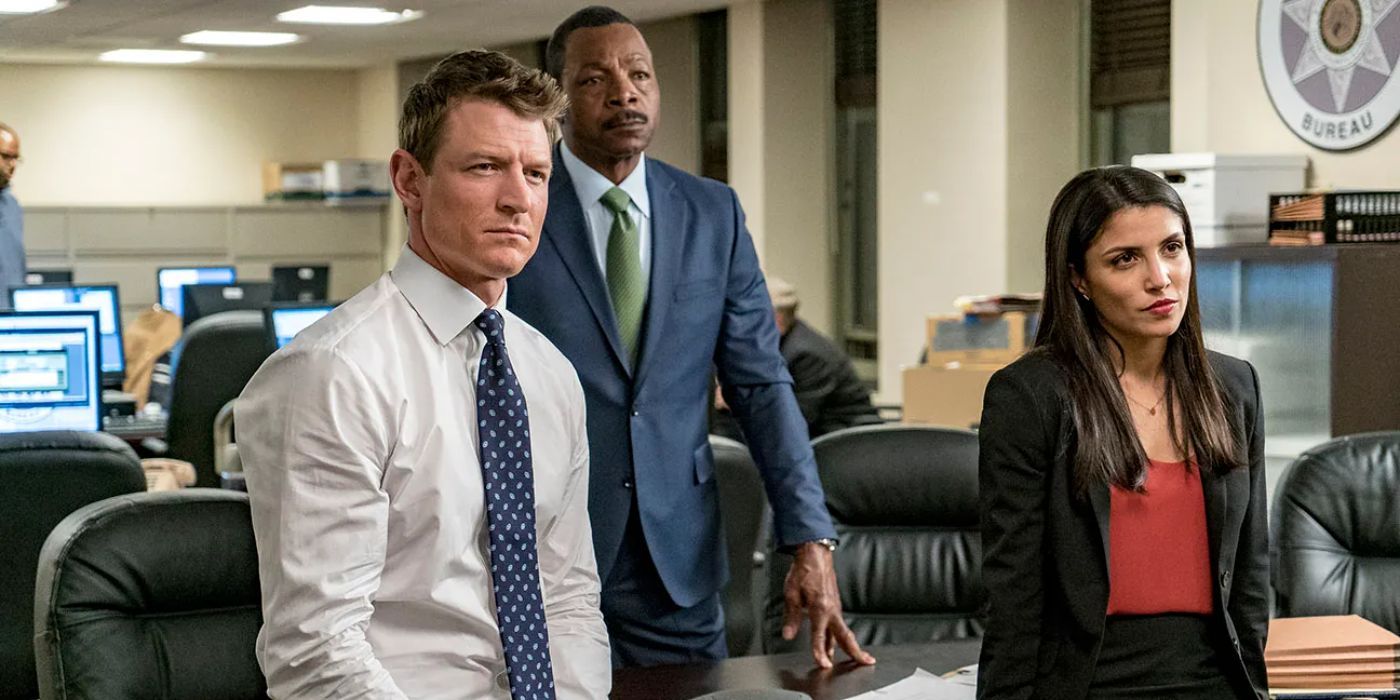 Debuting in 2017 as part of the esteemed One Chicago franchise, Chicago Justice aimed to depict a team of legal professionals pursuing justice in the vibrant city of Chicago. However, compared to its counterparts, it emerged as the least successful within the franchise. The show struggled to create memorable characters and deliver innovative storylines, contributing to its forgettable status. Despite this, when compared to other Dick Wolf productions, Chicago Justice holds its ground as a decent legal drama, showcasing the intricacies of the legal system and maintaining a standard of quality seen in other works by the prolific creator.
10
Law & Order: Organized Crime (2021-Present)
Christopher Meloni Breathes New Life Into The Character Elliot Stabler
Law & Order: Organized Crime​​​​​, the latest addition to the Law & Order franchise, is a unique spinoff as it derives from another spinoff, Law & Order: SVU. Departing from the traditional format, this series provides more character development and explores the personal lives of the characters. Employing multi-episode arcs and standard procedural episodes, it centers on NYPD's Organized Crime Control Bureau, led by seasoned detective Elliot Stabler. Christopher Meloni's reprisal as Stabler injects new life into the franchise and provides a refreshing take on the classic formula.
9
FBI: Most Wanted (2020-Present)
A Noteworthy Addition To The FBI Series
FBI: Most Wanted revolves around a task force dedicated to apprehending individuals featured on the notorious "most wanted" list. Despite facing challenges, such as cast changes, it is a favorite within the FBI franchise. The series distinguishes itself through well-crafted characters, compelling plots, intense action, and commendable performances, embodying the signature Dick Wolf style. Its gripping narratives and effective portrayal of high-stakes investigations contribute to its status as a noteworthy addition to the acclaimed FBI series, offering something different from the original FBI series while keeping everything that worked for the previous entry.
8
FBI (2018)
The Most Entertaining Of The FBIs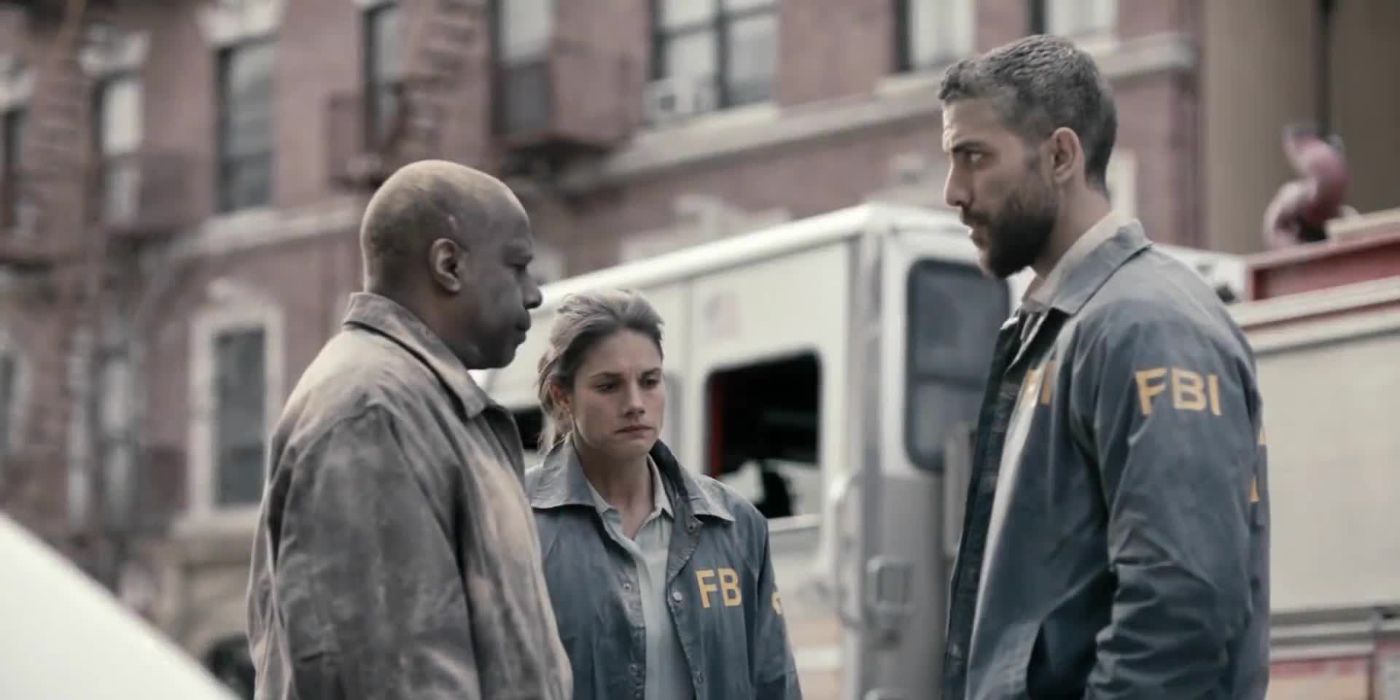 FBI
Release Date

September 25, 2018

Cast

Zeeko Zaki, Missy Peregrym, Ebonée Noel

Genres

Crime

Seasons

5
FBI, the first series within the FBI franchise, laid the foundation for the entire procedural saga that is known and loved today. Following Special Agents Maggie Bell and Omar Zidan of the FBI's New York branch, the show remains committed to solving crimes and ensuring the safety of the nation. The series has captivated audiences with its dynamic storylines, intricate characters, and many unexpected twists. The show's resonance with contemporary themes, which is something that will continue as FBI will continue beyond season 5, adds an authentic touch that some classic procedurals don't feature.
7
New York Undercover (1994-1998)
A Classic, Dick Wolf Procedural With Pioneer Status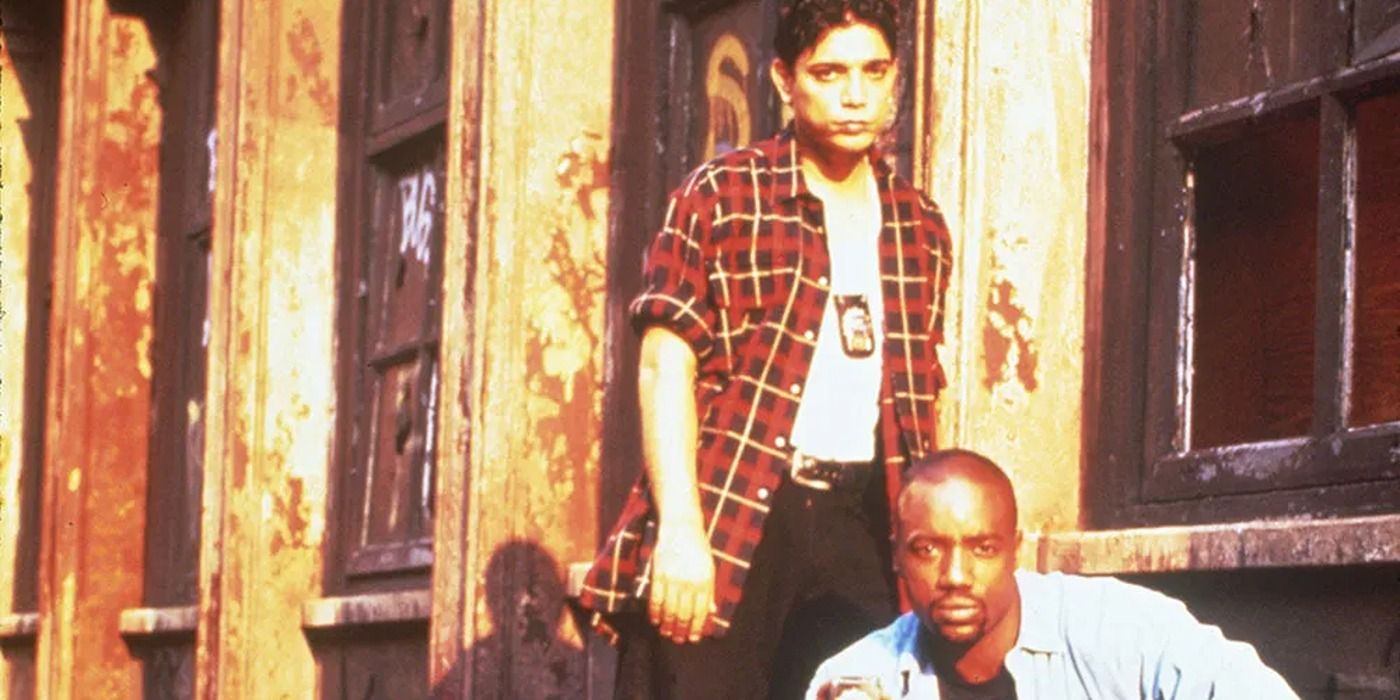 New York Undercover is a pioneering series, setting the standard for realistic police procedurals with its gritty aesthetic. Featuring a diverse cast and relatable storylines, it left a huge mark on the genre, influencing shows like The Shield and The Wire. Its storytelling is noteworthy as it wasn't afraid to tackle certain issues, including gender identity, HIV/AIDS, and drug addiction. What distinguishes New York Undercover as one of Dick Wolf's greats was its emphasis on the human aspect of law enforcement. By looking into the personal lives and struggles of its characters, the show portrayed them as sympathetic figures, reshaping the depiction of cops on television.
6
Chicago Med (2015-Present)
A Medical Drama With Dick Wolf Charm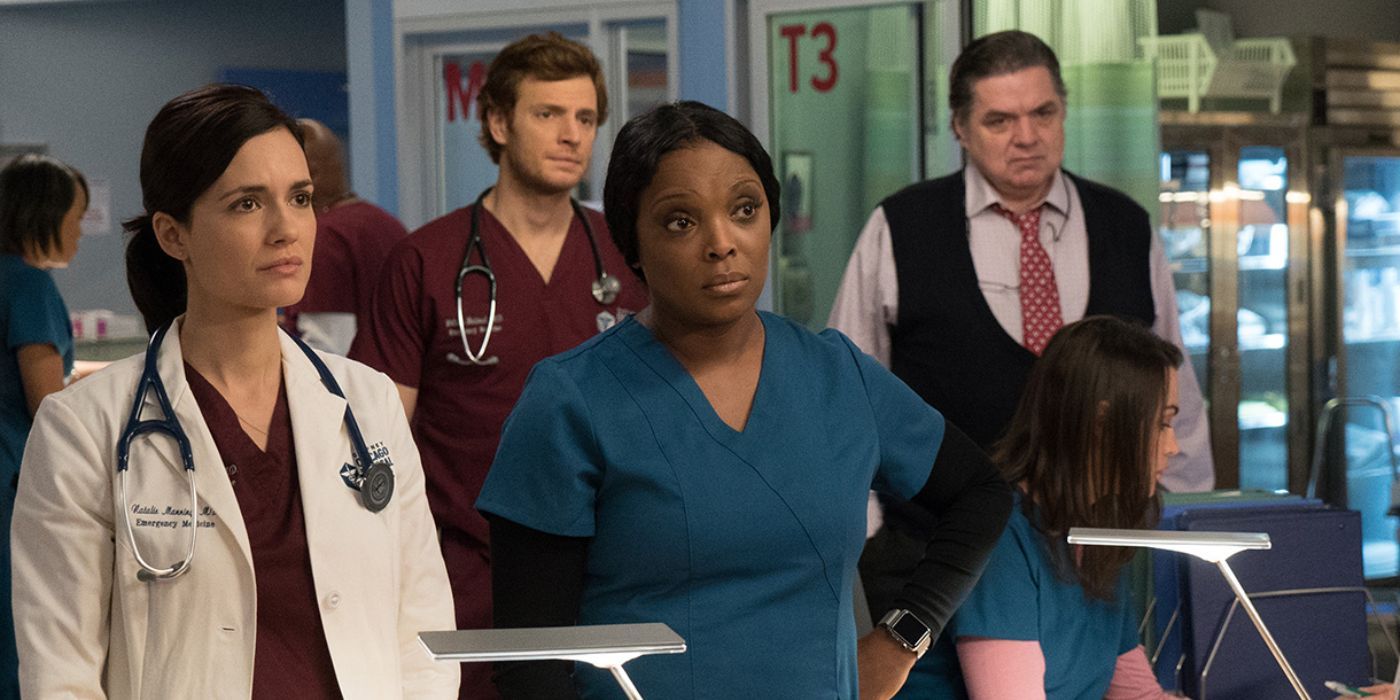 Chicago Med
Release Date

November 17, 2015

Cast

Yaya DaCosta, Torrey DeVitto, Brian Tee, Marlyne Barrett, Nick Gehlfuss, S. Epatha Merkerson, colin donnell, Dominic Rains, Oliver Platt, Rachel DiPillo, Norma Kuhling

Genres

Drama

Seasons

8
Another series coming out of the One Chicago franchise is Chicago Med, a medical drama that focuses on the challenges faced by the staff at Gaffney Chicago Medical Center. With a talented cast and intricate storylines, the show captures the human drama of medicine, presenting complex and emotionally charged cases. Its occasional departure from realism, with doctors facing minimal consequences for rule-breaking, is what keeps this installment from taking a higher spot. However, despite these drawbacks, Chicago Med's well-developed characters and exciting storylines make it a compelling medical drama, offering a nuanced glimpse into healthcare in the classic Dick Wolf style.
Related: Every Chicago Med Exit Ranked By How Traumatic It Was For Fans
5
Chicago P.D. (2014-Present)
A Compelling Watch With Intense Action
Chicago P.D.
Release Date

January 8, 2014

Cast

Jason Beghe, Sophia Bush, Jesse Lee Soffer, Marina Squerciati, Archie Kao, Elias Koteas, Amy Morton, Brian Geraghty, Lisseth Chavez, Tracy Spiridakos

Genres

police procedurals

Seasons

10
While taking a page out of the stories and drama that come from the NYPD in other Dick Wolf productions, the police procedural drama, Chicago P.D., gives an intense portrayal of the elite intelligence unit of the Chicago Police Department. Led by Sergeant Hank Voight, the diverse team confronts complex cases and heavy societal issues, including police corruption and racial profiling. While Chicago PD has a loyal fanbase, its comparison to the sister show Chicago Fire reveals differences in ensemble dynamics and emotional depth. Regardless, the series remains a compelling watch, blending intense action, sympathetic characters, and a realistic depiction of law enforcement for enthusiasts who enjoy similar shows to Chicago P.D.
4
Chicago Fire (2012-Present)
The Most Original Installment Of The Chicago Series
Chicago Fire
Release Date

October 10, 2021

Cast

Taylor Kinney, Jesse Spencer

Genres

Drama

Seasons

11
Chicago Fire focuses on the world of firefighters and paramedics at the Chicago Fire Department. Beyond its riveting action scenes, the show excels in exploring characters' personal and professional lives, delivering a strong and diverse ensemble cast. From Lieutenant Kelly Severide's bravery to paramedic Sylvie Brett's determination, each character adds a unique dimension. The series adeptly balances intense action with emotionally charged storytelling, addressing the aftermaths of fires and intricate relationships. While all One Chicago shows are noteworthy, Chicago Fire stands out as the most well-rounded and original, offering a comprehensive glimpse into the lives of first responders.
3
Law & Order: Criminal Intent (2001-2011)
A Nuanced Look Inside The Minds Of Criminals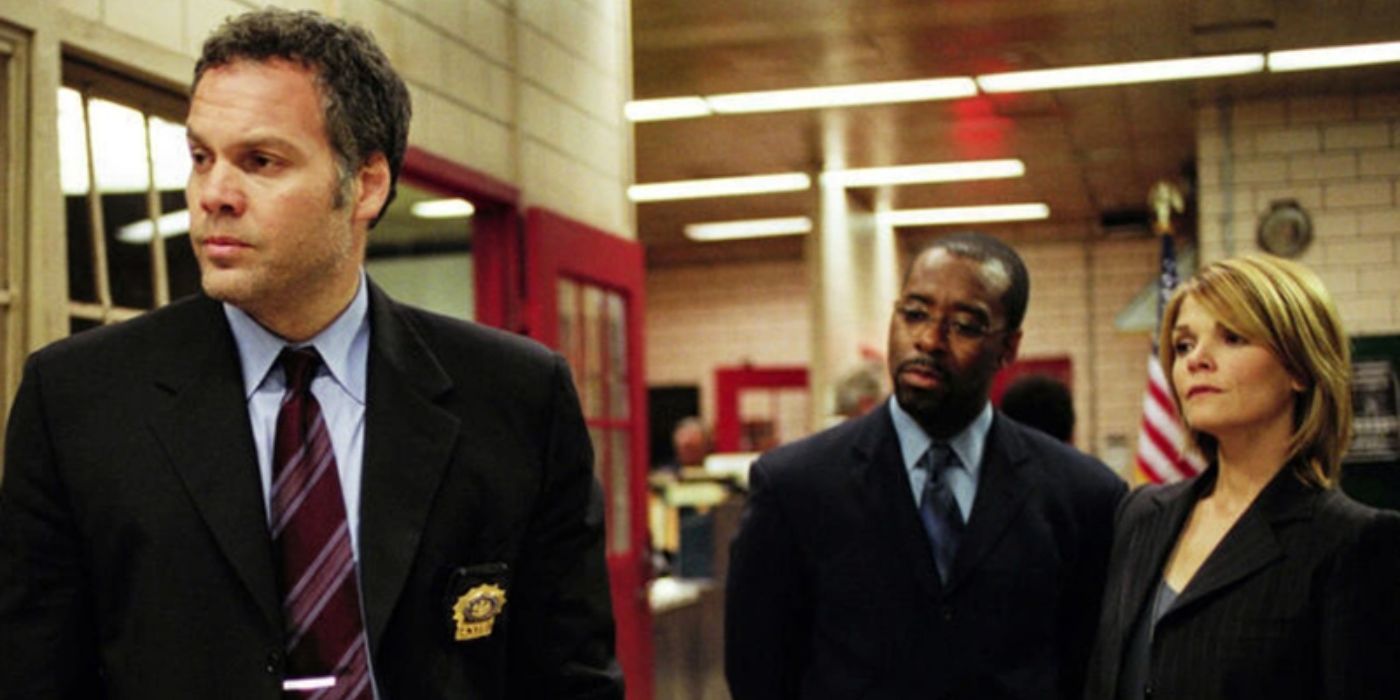 Law & Order: Criminal Intent unfolded over 10 seasons, offering a unique perspective on crime investigations. Taking a step back from courtroom-centric storylines, the series focused on the minds of criminals through the lens of the NYPD's Major Case Squad. Despite some cast turnover, the show's depth, clever characters, and intense storytelling are considered an underrated gem in Dick Wolf's repertoire. Major Case detectives Robert Goran and Alexandra Eames tackled high-profile crimes, with ADA Ron Carver prosecuting. Initially on NBC, the show later moved to the USA network, facing challenges in ratings, but was able to receive 15 award nominations over its tenure.
2
Law & Order (1990-Present)
The Original Show That Started The Dick Wolf Universe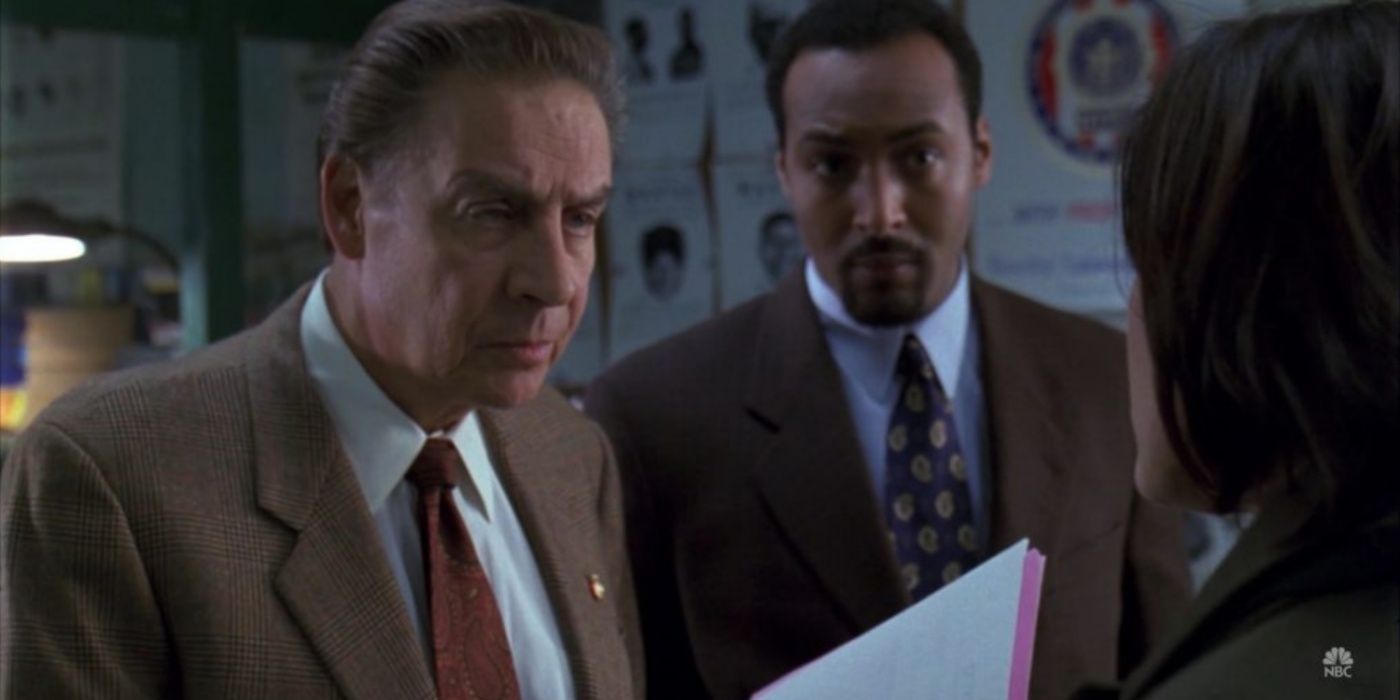 Law & Order, the groundbreaking series that laid the foundation for the franchise, holds the title of being the second-longest running in its lineup despite an 11-year hiatus. Remaining true to its original formula, the show seamlessly blends police work and courtroom drama, centering on a Manhattan homicide squad. While the structure is predictable, it is also predictably entertaining, which ensures its long-lasting appeal, making it worthy of a top spot in the Dick Wolf universe.
1
Law & Order: Special Victims Unit (1999-Present)
Proof That A Spinoff Can Be Better Than The Original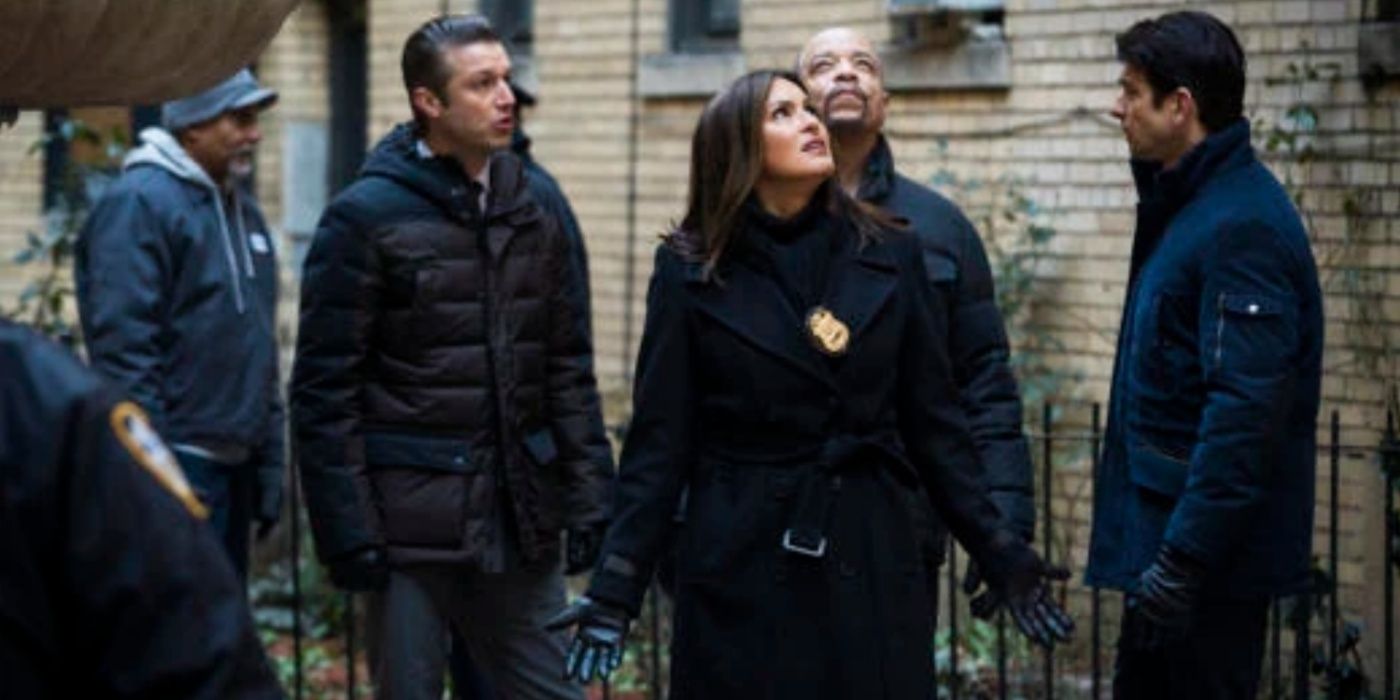 Law and Order: SVU
Release Date

September 20, 1999

Cast

Christopher Meloni, Mariska Hargitay, Richard Belzer, Dann Florek, Michelle Hurd, Stephanie March, Ice-T, BD Wong, Diane Neal, Tamara Tunie

Genres

Crime, Drama, Mystery, Thriller

Rating

TV-14

Seasons

24
Law & Order: SVU rivals the original with its portrayal of NYPD's Special Victims' Unit, specializing in sexual crimes. Since its debut in 1999, the show's enduring quality and longevity underscore its success. Not only taking the top spot as the best show in the Dick Wolf universe, it is also the longest-running show in the whole franchise with 24 seasons. This enduring and engaging procedural television series continues to captivate audiences by delivering compelling stories in its procedural style, with engaging cases every week. What makes SVU truly special are its characters, though. From the original lineup to the newer names, SVU struck gold.