News
30 Best Sister Duos In Movie History
Summary
The bond between siblings in movies can be depicted as both loving and supportive or intense and rivalrous, adding depth to the storytelling.
Iconic sister duos in movies often overcome challenges together, whether it's in the form of magic, horror, or complex family dynamics.
Some memorable sister duos in movies include Elizabeth and Jane Bennet (Pride & Prejudice), Sally and Gillian Owens (Practical Magic), and Su-mi and Su-yeon (A Tale Of Two Sisters), each displaying unique dynamics and impactful storytelling.
The bond between siblings has been a driving force for countless movies, and the best sister duos make for unforgettable silver-screen storytelling. There have been many on-screen sisters over the decades, but only the most memorable have gone on to become iconic duos. While there are many movies with a group of sisters, like Little Women, it is even better when the relationship is a closer one that is between just two siblings.
Many of the most iconic sisters in movies are loving siblings who help each other navigate life. This isn't always the case though, as they can also be rivals, with each doing whatever it takes to get ahead of their sibling — a dynamic that can make for intense drama. Whether the sisters are there to push each other up, such as in movies like The Parent Trap, or there to tear each other apart, like Gamora and Nebula in Guardians of the Galaxy, the best sister duos in movies are always a treat to watch.
30
Elizabeth & Jane Bennet (Pride & Prejudice)
The Eldest Bennet Sisters Stand Out In Every Version
There are several Bennet sisters, but what really makes the siblings stand out across every version of Pride & Prejudice is the relationship between the two eldest sisters, Elizabeth and Jane. While the younger sisters are always getting into trouble, the older ones are finally finding love. However, Elizabeth is more headstrong, and she is willing to sacrifice her future when she believes she needs to stand up for Jane. The love these sisters had for each other helped to lead to their happiness and love-filled endings, none of which would have been possible without Elizabeth's sacrifices.
29
Sally & Gillian Owens (Practical Magic)
Nicole Kidman And Sandra Bullock Work Magic As Sorcerous Sisters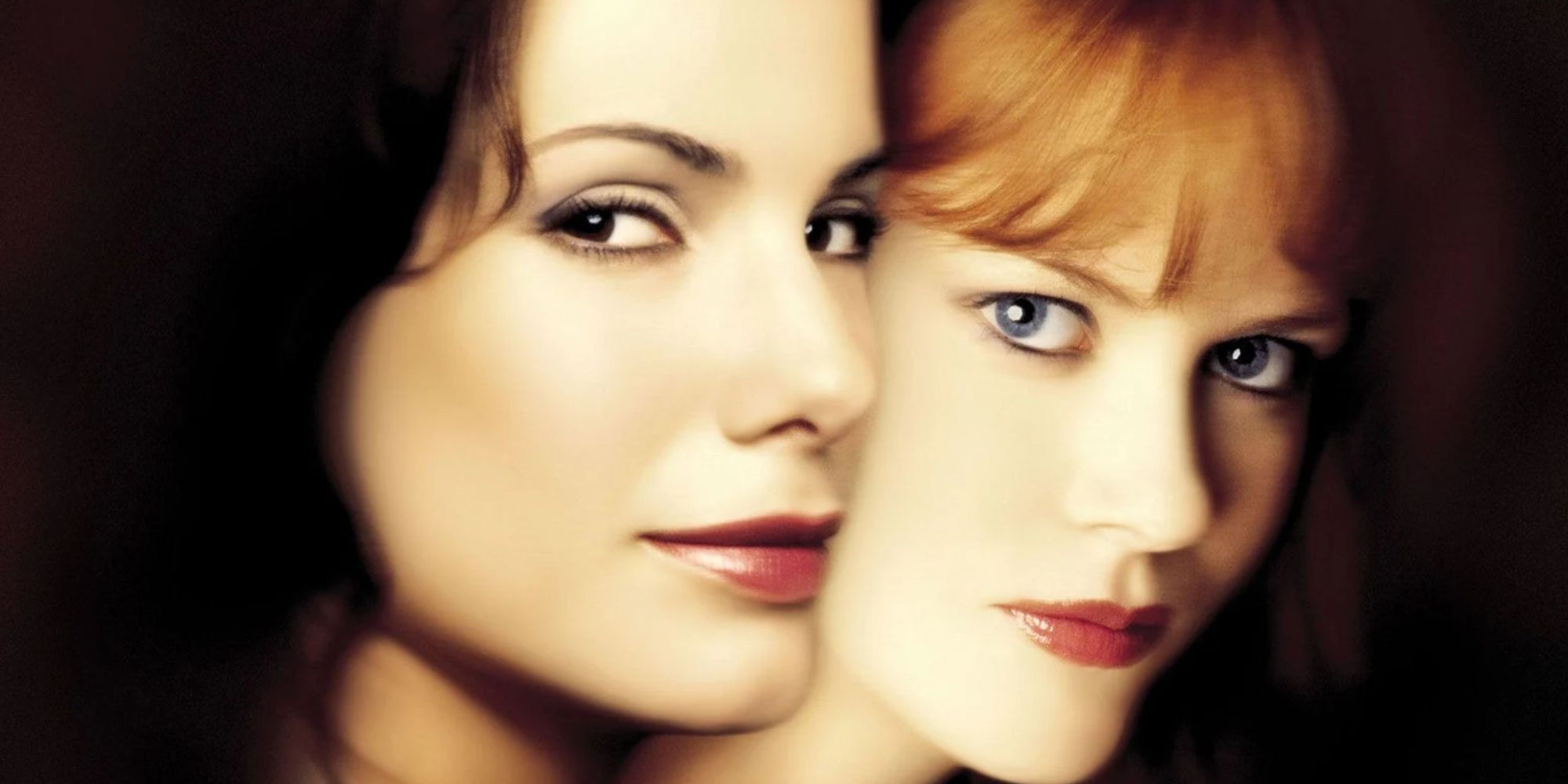 Sandra Bullock and Nicole Kidman are sisters in 1998's Practical Magic, and it is their sisterhood that carries this movie about witches to great heights. The movie is about Sally and Gillian Owens, two sisters who come from a long line of witches and were raised by their aunts after their parent's death. The sisters learned practical magic as they grew up. However, as adults, the Owens sisters had to unlock their full mystical potential to defeat an evil spirit. With conflict, betrayal, and magic, the best thing about Practical Magic is how these sisters were able to put their differences aside and work together to overcome a magical foe.
28
Su-mi & Su-yeon (A Tale Of Two Sisters)
A Harrowing South Korean Horror That Shows How Far Protective Siblings Will Go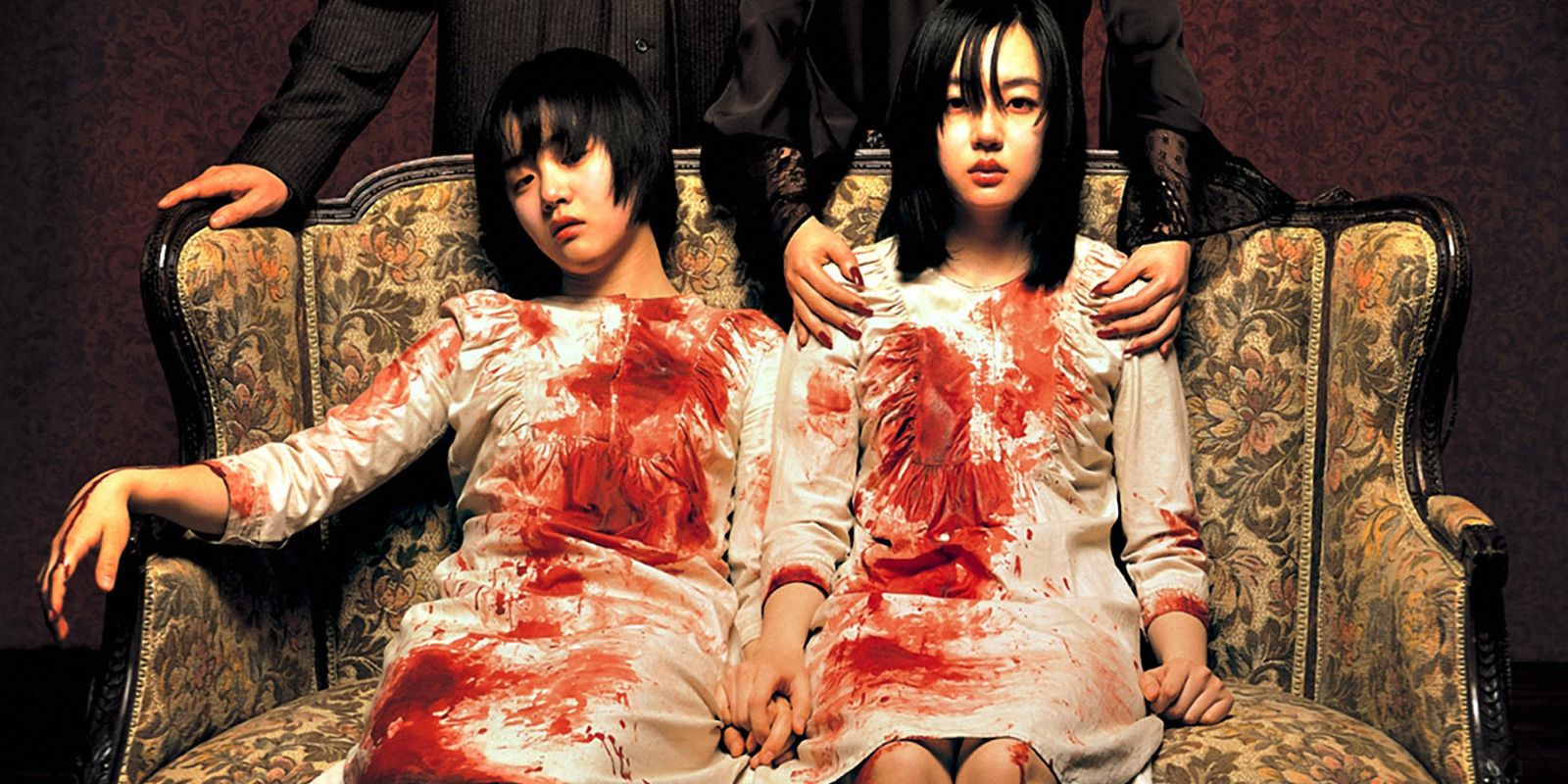 In one of the scariest stories involving two sisters, 2003's A Tale of Two Sisters is a South Korean horror movie about a teenage girl named Su-mi who comes home after a stay at a mental institution. However, when she returns home, she finds that her father has a new wife, and Su-mi begins to suspect that this woman is physically abusing her younger sister Su-yeon.
However, no one will listen to Su-mi after she tries to raise the alarm, and she decides that she might have to do the unthinkable to protect her younger sister from what she sees as an evil stepmother. This is a movie with a twist that turns everything on its head and shows how sisterly love can cause someone to do horrible things.
27
Baby Jane & Blanche (What Ever Happened To Baby Jane?)
A Classic Thriller About Sibling Rivalry And Stardom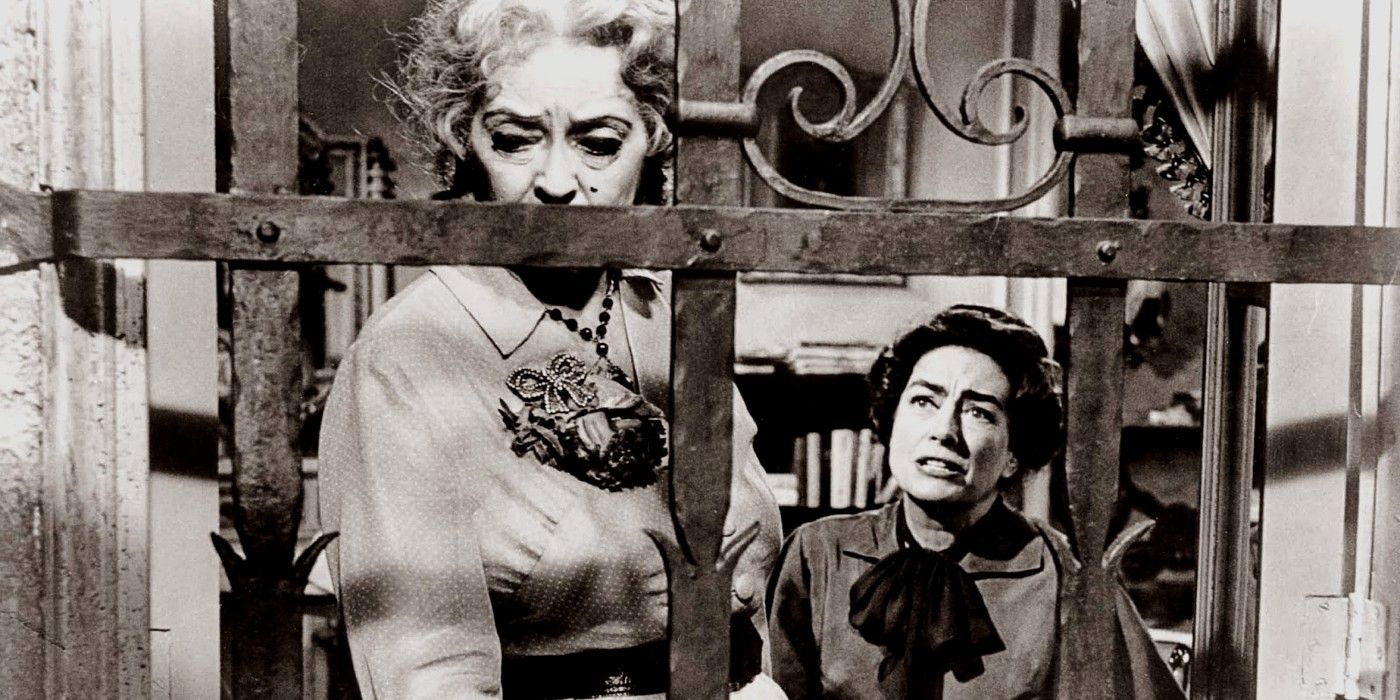 Not all the best sister duos in movies got along. The most obvious case of sisters who despised each other was the classic 1962 movie What Ever Happened To Baby Jane. In this movie, Bette Davis plays a former spoiled and successful child actor named Baby Jane, who performed in vaudeville theaters with her father all over the country. While this was happening, her older sister Blanche lived in her shadow and Jane treated her horribly. 18 years later, Blanche is now a successful actor and Jane has fallen. The movie then jumps 27 years later, when both sisters are still living together and hiding dark secrets.
26
Black Widow & Yelena Belova (Black Widow)
The MCU's Most Deadly Siblings
Black Widow
Release Date

July 9, 2021

Director

Cate Shortland

Cast

Scarlett Johansson, Florence Pugh, David Harbour, O-T Fagbenle, Olga Kurylenko, William Hurt, Ray Winstone, Rachel Weisz

Runtime

134 minutes
In Black Widow, Marvel told the story of Natasha Romanoff's childhood, where she was raised in America as Cold War spies with Yelena Belova posing as her younger sister. However, they were raised as sisters, and as the movie showed, they still considered themselves sisters when they grew up. Sadly, this was the only time they were together again before Black Widow's death. However, in the Disney+ series Hawkeye, Yelena showed that she never gave up on this sisterhood as she sought revenge against the man she felt was responsible for Natasha's death.
25
Tara & Sam Carpenter (Scream 5)
The First Ghostface's Daughter Is A Fiercely Protective Sister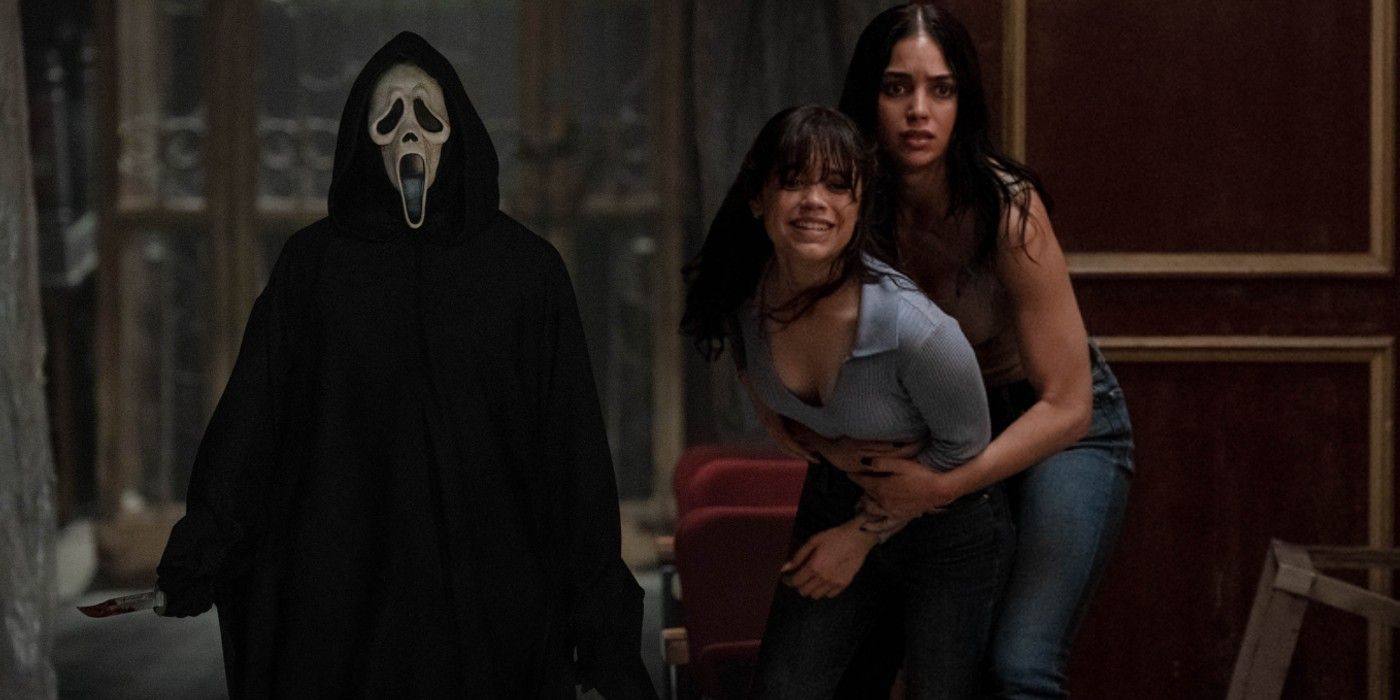 Scream (2022)
Release Date

January 14, 2022

Director

Tyler Gillett, Matt Bettinelli-Olpin

Cast

Mason Gooding, Melissa Barrera, Mikey Madison, Neve Campbell, David Arquette, Jenna Ortega, Kyle Gallner, Courteney Cox, Sonia Ammar, Marley Shelton, Dylan Minnette, Jasmin Savoy Brown, Jack Quaid

Runtime

114 minutes
In the first few Scream movies, the story focused on friends of Sidney Prescott hunted down by various people dressed as Ghostface. However, things changed a little in Scream 5. While some characters remained the same, including the surviving cast from the original movie reprising their roles, a new group of young adults ended up targeted. One thing that made these new victims stand out was that two of them were sisters — Tara (Jenna Ortega) and Sam (Melissa Barrera). Sam's father was Billy Loomis, the killer from the first movie, and Sam will do anything to protect her sister from the new copycat killers.
24
Martha & Lucy (Martha Marcy May Marlene)
Sarah Paulson And Elizabeth Olsen Play Sisters With An Intensely Complex Past
Martha Marcy May Marlene was an award-winning movie from 2011 that starring Elizabeth Olsen, as Martha, a woman who lived with a cult in the mountains for two years. She finally decides to escape, and she calls her sister Lucy (Sarah Paulson) to help her. This is a tough sister movie to watch, as Lucy wants to do everything she can to help Martha, but her little sister is acting strangely and might pose a danger to her and her husband, Ted.
These two sisters have a lot of childhood trauma to get through, on top of the trauma Martha experienced in the cult itself. The movie never really reconciles their issues, showing that not every iconic sister duo needs a happy ending to be memorable.
23
Anne & Mary Boleyn (The Other Boleyn Girl)
A Historical Tale Of Sisterhood In The Court Of Henry VIII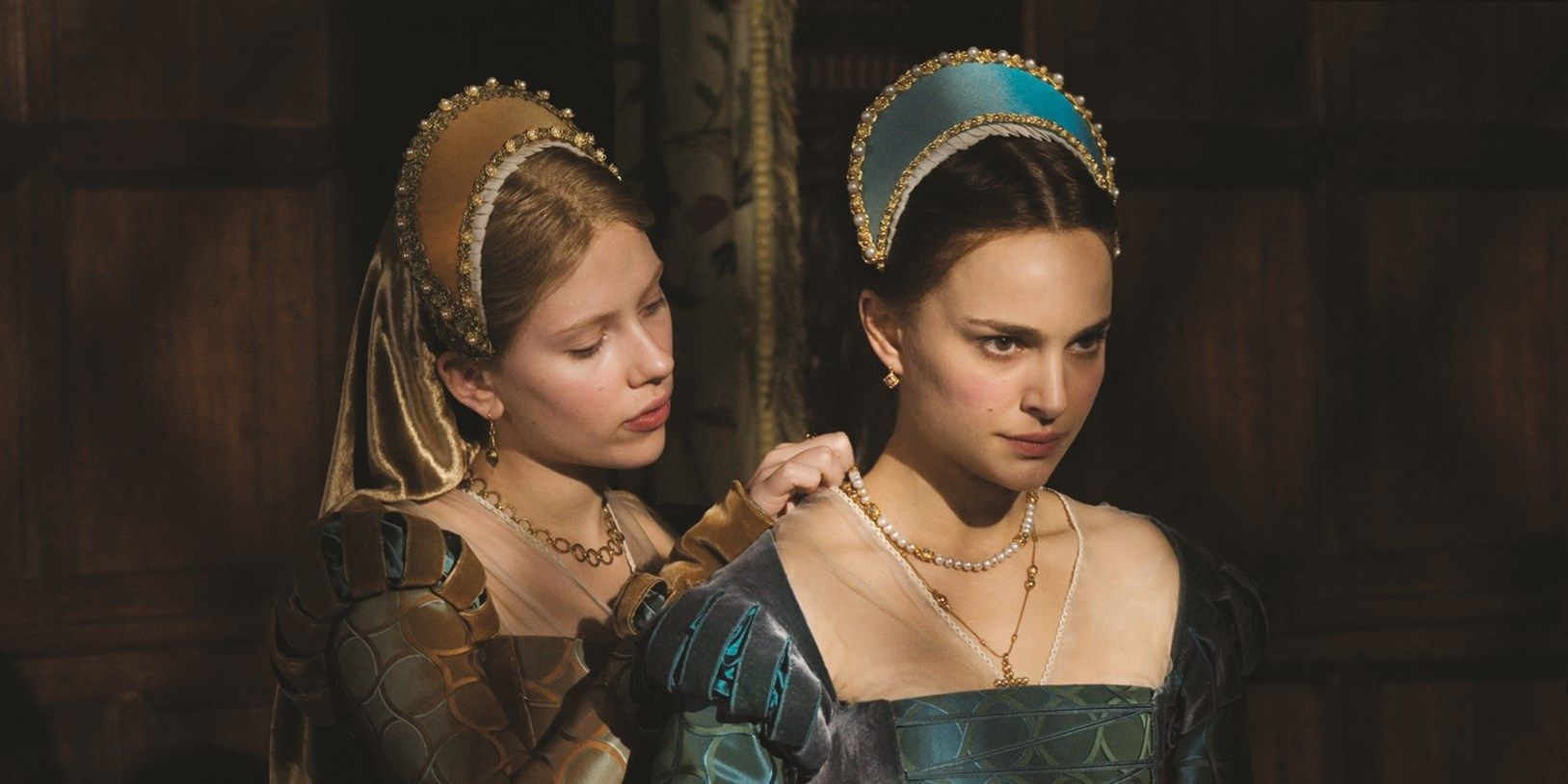 Based on the novel by Philippa Gregory, The Other Boleyn Girl is a historical fiction movie about Mary Boleyn and her sister Anne. Mary was King Henry VIII's mistress and Anne was his ill-fated future wife. This movie, while not telling a true story of the real-life characters, instead focuses on the sisterhood between Mary and Anne, and how the sisters tried to help each other, even when they didn't always make the right decisions. Natalie Portman and Scarlett Johansson played Anne and Mary, and the sisters remained true to each other up until Anne's tragic demise.
22
Ginger & Brigitte (Ginger Snaps)
Two Sisters Try To Overcome Lycanthropy
Ginger Snaps
Release Date

May 11, 2001

Director

John Fawcett

Cast

Katharine Isabelle, Jesse Moss, Kris Lemche, Emily Perkins, Mimi Rogers

Runtime

108 minutes
Ginger Snaps is one of the best werewolf movies ever made, and a lot of its success falls on the two main stars — Emily Perkins and Katharine Isabelle. They play sisters Brigitte and Ginger and their life changes drastically when Ginger is bitten by a werewolf and becomes one herself. The two girls, both teenagers, hide Ginger's changes in this allegory toward female puberty as it equates Ginger's menstruation with the time of the month she turns into a werewolf. The sisterly bond is what helps both deal with their changes and the world as it spins out of control around them.
21
Rose & Norah (Sunshine Cleaning)
Crime Brings Sisters Closer In This 2008 Indie Gem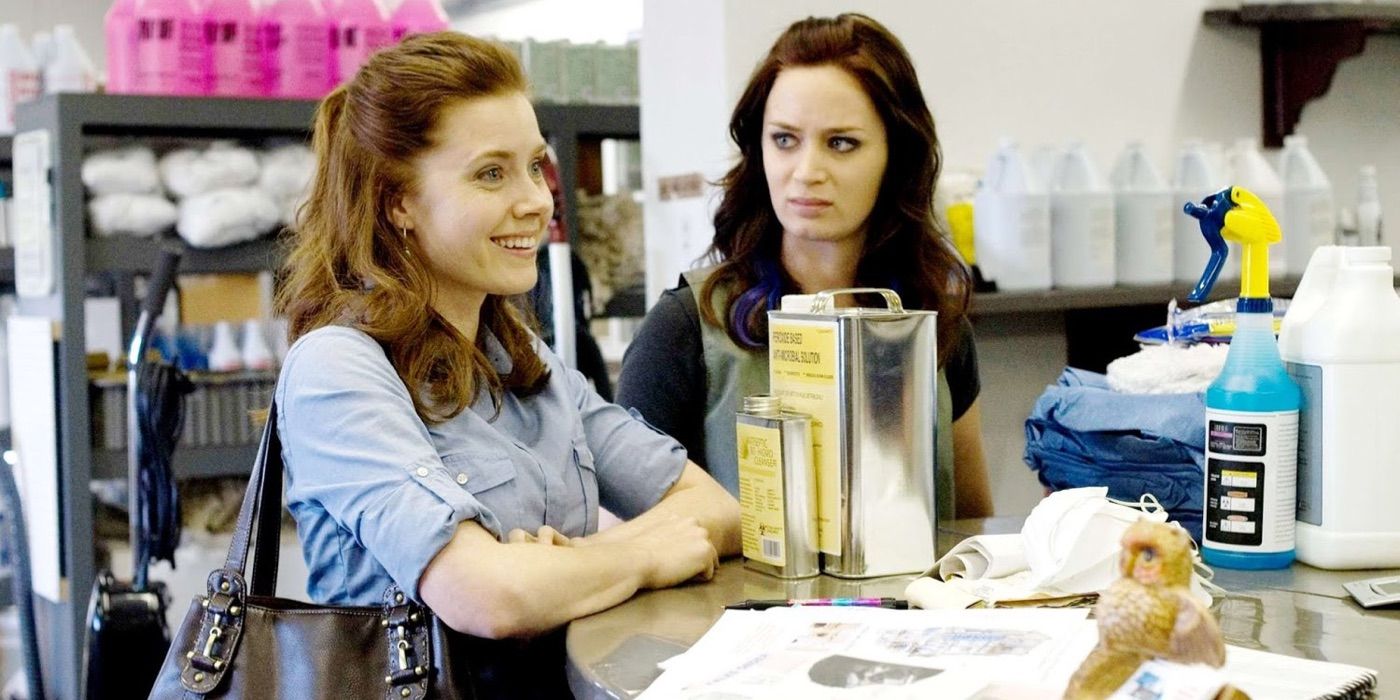 Sunshine Cleaning stars Amy Adams and Emily Blunt as sisters Rose and Nora Lorkowski. While Rose is in her 30s and has a steady job as a house cleaner, Norah is younger and can't keep a job. Rose needs to find money for her son's school, and she ends up opening a crime scene cleanup company using her connections with a police officer. As their business grows, they start to find purpose in helping others in the aftermath of disasters, while also bonding with each other after years of struggles. This is an often heartwarming of two sisters who are polar opposites coming together in a time of adversity.
20
Celie & Nettie (The Color Purple)
One Woman's Journey Against All The Odds To Find Her Sister
The Color Purple (2023)
Release Date

December 25, 2023

Director

Blitz Bazawule

Cast

Taraji P. Henson, Danielle Brooks, Colman Domingo, Corey Hawkins, Halle Bailey, H.E.R., Phylicia Pearl Mpasi, Fantasia Barrino

Rating

PG-13
The Color Purple is based on one of the most influential novels in recent history, winning the Pulitzer Prize for Alice Walker. Directed by Steven Spielberg, the movie tells the story of two sisters born of rape by an abusive father who later forced one of them into a loveless marriage. While they were kept apart for most of their lives by Celie's abusive and dominating husband Albert (Danny Glover), it is their memories of childhood and of each other that help Celie (Whoopi Goldberg) decide to leave him and make her own way in the world, where one of her first goals is to find Nettie (Akosua Busia).
19
Kat & Daisy (Mystic Pizza)
Julia Roberts And Annabeth Gish Share A Sisterly Bond In This Cult Classic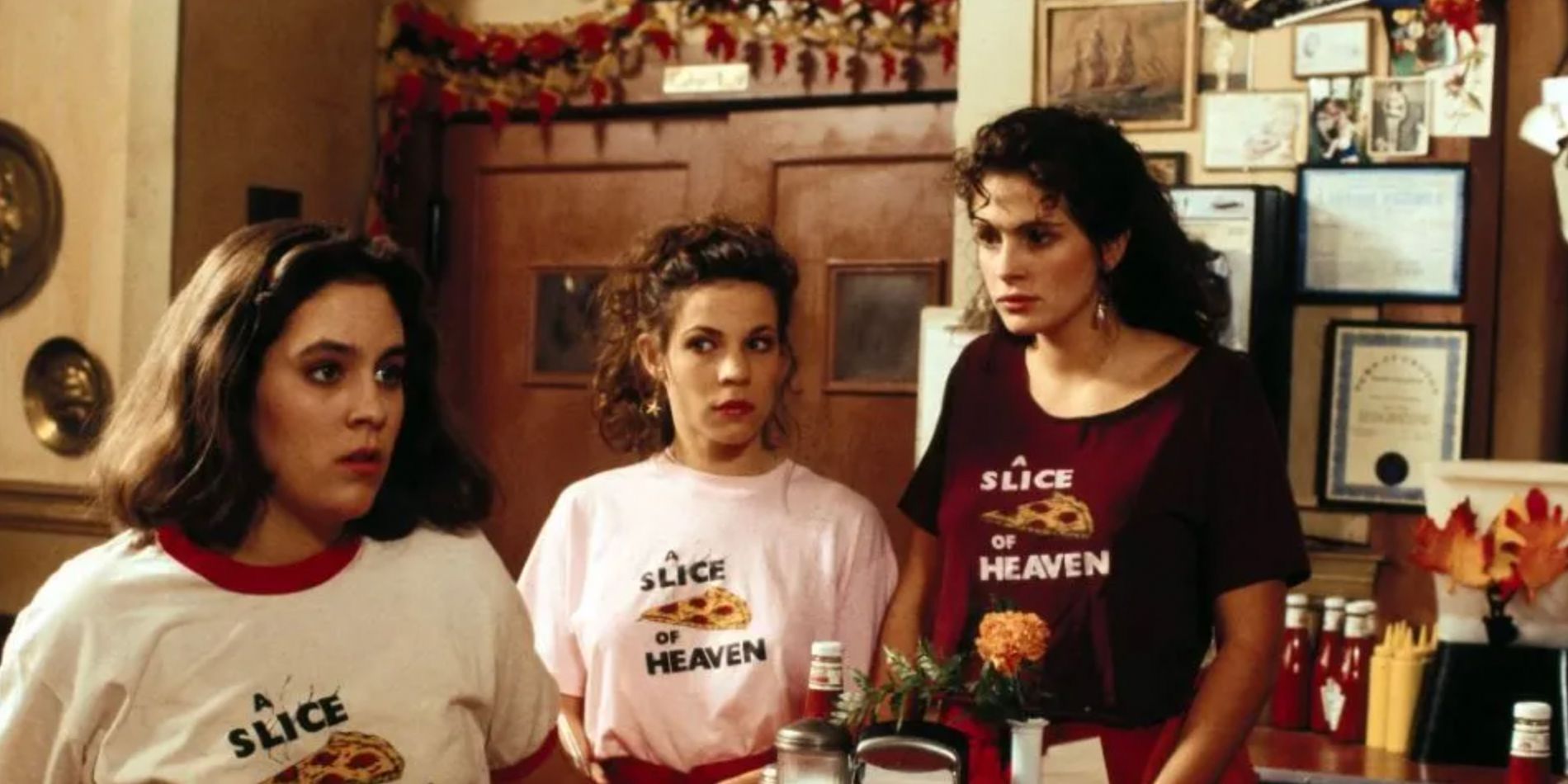 In 1988's Mystic Pizza, Kat and Daisy are sisters who work at a restaurant called Mystic Pizza in Mystic, Connecticut. This movie, released in 1988, starred a young Julia Roberts (Daisy) and Annabeth Gish (Kat) as sisters who are opposites but still manage to be there for each other when they need someone. Kat is young and wants to be an astronomer, getting a partial scholarship. Daisy wants to just have fun all the time. The movie is now considered a cult classic coming-of-age story for the two sisters as they set out to find their own way in the world, which would lead them away from the Mystic Pizza.
18
Beth & Ellie (Evil Dead Rise)
An Ancient Evil Turns This Sibling Rivalry Deadly
Evil Dead Rise
Release Date

April 21, 2023

Director

Lee Cronin

Cast

Alyssa Sutherland, Lily Sullivan, Gabrielle Echols, Morgan Davies, Nell Fisher, Mia Challis

Runtime

120 minutes
Evil Dead Rise made a huge change to The Evil Dead franchise. The past movies were mostly about friends dealing with Deadites, and dying one by one. However, in Evil Dead Rise it was a family who ended up the targets, with the sister duo of Beth and Ellie on each side of good and evil. When the Deadites were released, one of the first people possessed was Ellie (Alyssa Sutherland), the mother of the movie's two young children. It is then up to Ellie's sister Beth (Lily Sullivan) to stop her and save the two kids from the deranged and possessed mother. It is not often that one sister has to kill another to save her family, but this movie has that exact predicament.
17
Evelyn & Belinda (Chinatown)
A Disturbing Twist Makes This Sister Duo Impossible To Forget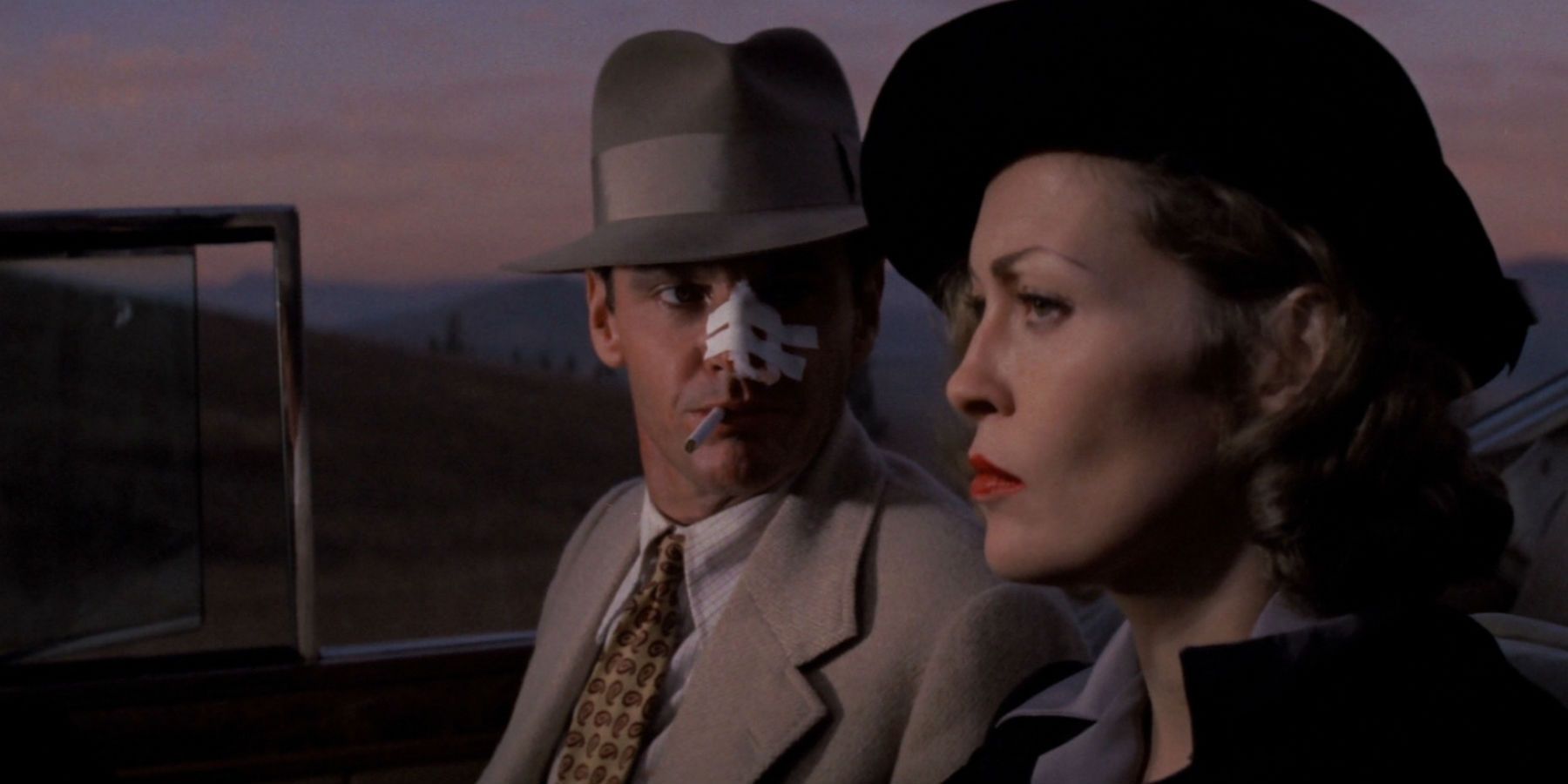 Chinatown
Release Date

June 20, 1974

Director

Roman Polanski

Cast

Faye Dunaway, John Huston, Jack Nicholson, John Hillerman, Perry Lopez

Runtime

130 minutes
One of the most disturbing twists in movie history came in Chinatown, a script that is considered one of the best ever written. In this movie, Jack Nicholson stars as Jake Gittes, a private investigator hired to follow a man by his wife. When he gets the photos requested, he learns the woman who hired him wasn't the wife, and he digs in to learn more. He then learns about corruption in the city's water department and then figures out who the woman was who hired him. This leads to a twist with Evelyn (Faye Dunaway) finally admitting to Jake that she was a victim of incest, and her daughter, Katherine, is also her sister.
16
Rachel & Kym (Rachel Getting Married)
Two Sisters Reconcile To Build Bridges Before The Big Day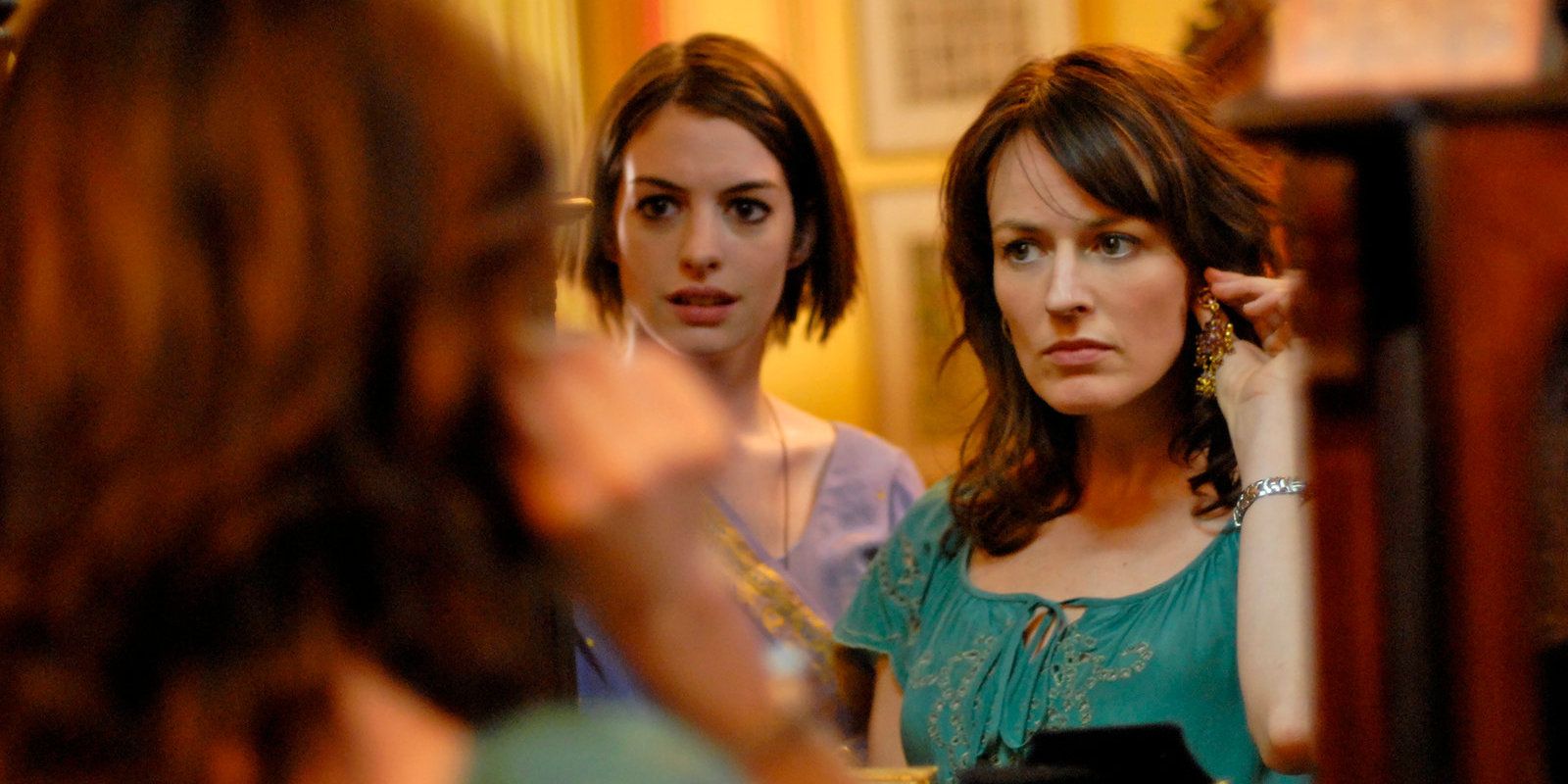 Jonathan Demme directed the drama Rachel Getting Married in 2008. This movie saw Anne Hathaway starring as Kym Buchman, a recovering allowed out of rehab to attend her sister's wedding. Rosemarie DeWitt is Rachel, her sister, and like the rest of the family, feels that she can't trust Kym anymore. Despite Kym being sober for nine months, Rachel can't seem to bring herself to trust her sister either and this makes the entire wedding an uncomfortable experience. The movie is a strong story that shows how tragedy and trauma can drive a family apart, but it is never too late for sisters to finally reconcile.
15
Maggie & Rose (In Her Shoes)
A Journey Of Self-Discovery For This Sibling Pair Of Opposites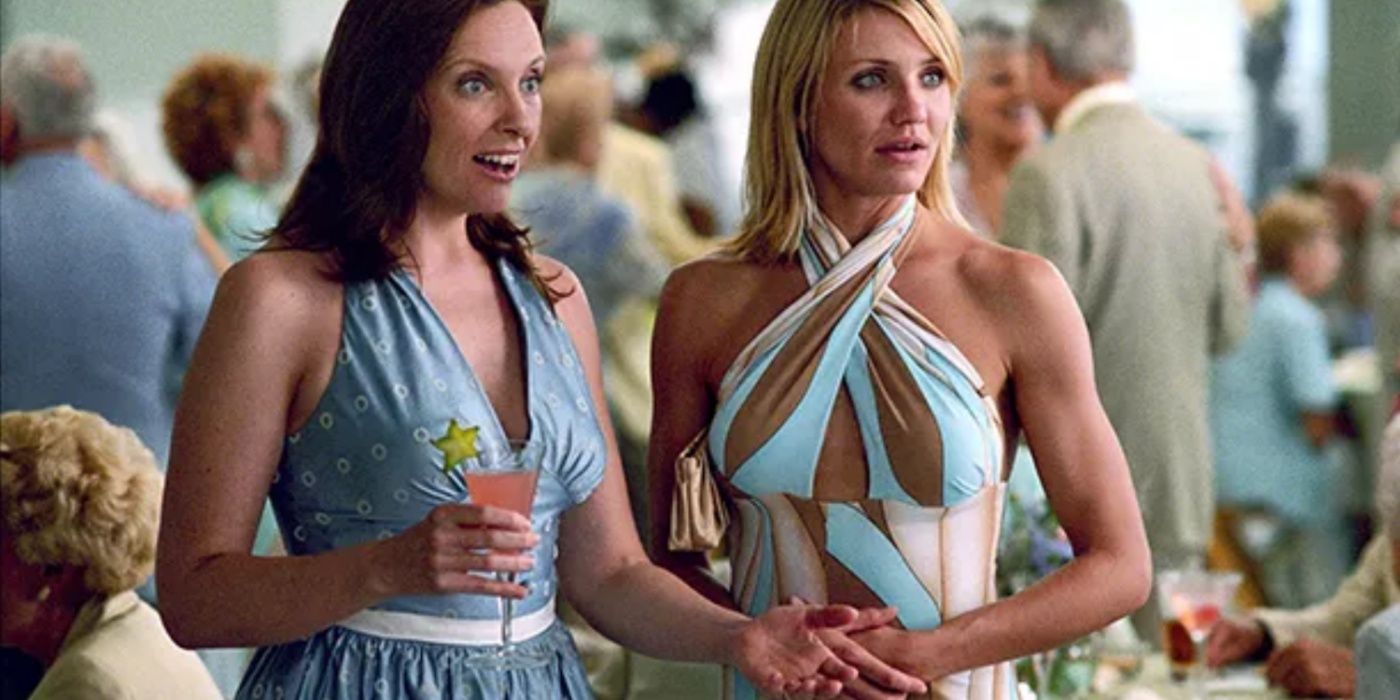 Cameron Diaz and Toni Collette play sisters Maggie and Rose in the 2005 movie In Her Shoes. These two sisters are completely different, with lawyer Rose the elder and the more serious of the pair, and she's overprotective of her younger sibling. However, Maggie is someone who can't keep a job and parties most of the time as she looks for emotional support.
When Maggie needs a place to stay, Rose lets her move in, and she turns her older sister's life upside down. The movie has the two end up estranged, and while Maggie finally finds herself, Rose has to figure out what she really wants out of her life and if it includes her sister. While this sister duo doesn't have the happy ending many others do, the depth and realism of their relationship make them incredibly relatable.
14
Ariel & Christy (In America)
An Oscar-Nominated Tale Of Siblings Holding A Family Together Through Hardship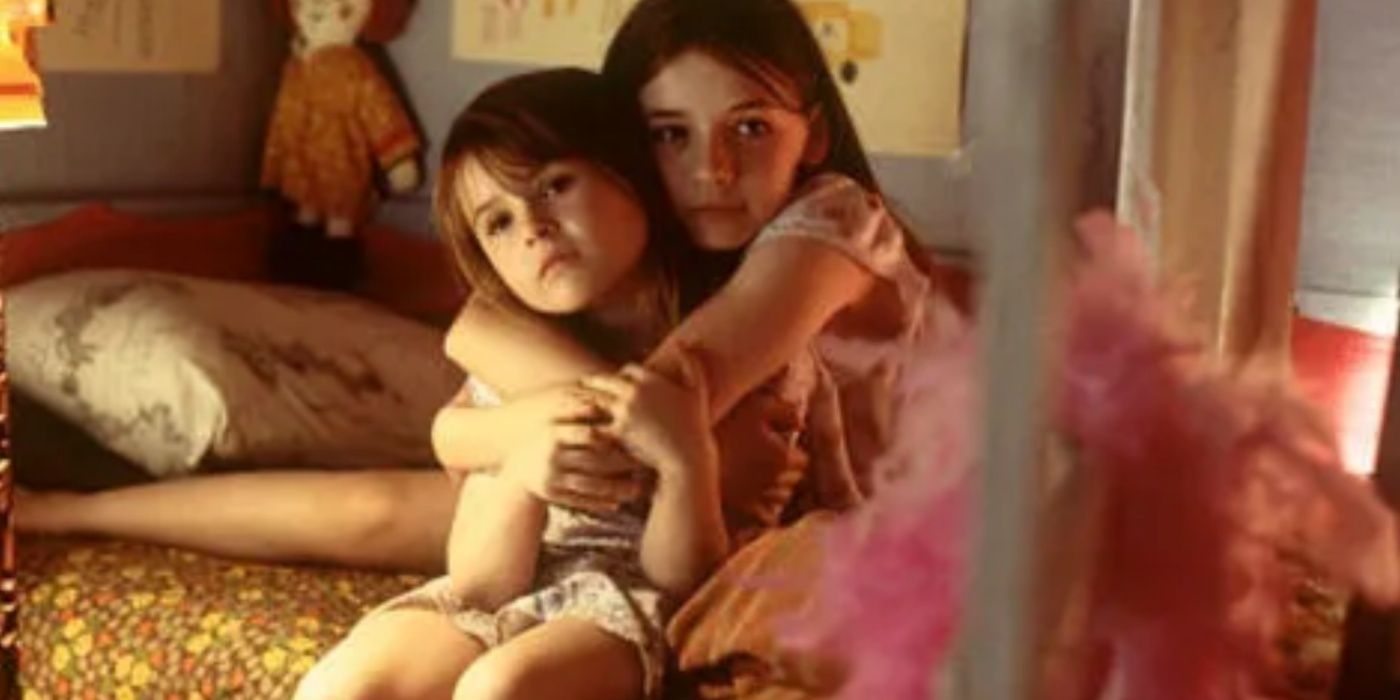 One of the lesser-known movies about sisters is 2003's In America. Directed by Jim Sheridan, the movie is semi-autobiographical and is loosely based on Sheridan and his daughters, Naomi and Kirsten. In the movie, Christie and Ariel are the two young sisters who enter the United States on a tourist visa from Ireland and settle in New York City with their parents (Paddy Considine and Samantha Morton) to start a new life. They have to deal with poverty, death, and tragedy, but it is these two sisters who help hold their family together. The movie picked up three Oscar nominations.
13
Stella & Blanche (A Streetcar Named Desire)
A Difficult Tale From A Bygone Era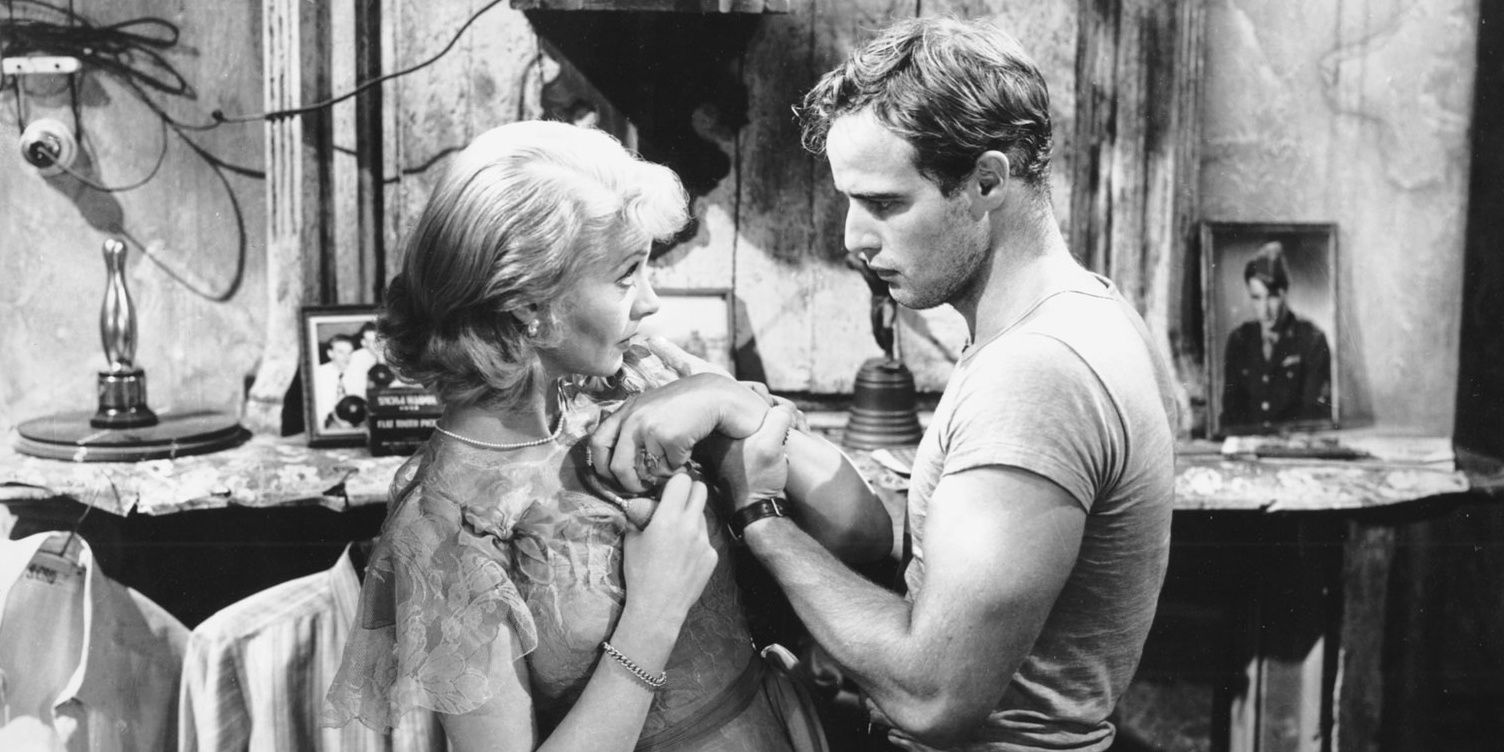 A Streetcar Named Desire (1951)
Release Date

September 19, 1951

Director

Elia Kazan

Cast

Vivien Leigh, Marlon Brando, Kim Hunter, Karl Malden, Peg Hillias, Nick Dennis

Runtime

125 Minutes
In the case of A Streetcar Named Desire, the sister duo in this movie is a tough one to watch, as the 1951 classic deals with some heavy subject matter. Vivien Leigh is Blanche, a woman who suffered some serious losses and asks to live with her sister Stella and brother-in-law Stanley in their apartment — the worst thing she could have done. While Stella wants to help her sister, Stanley is abusive and violent, beating his wife and setting out to ruin the reputation of her sister. The movie sees Stanley as successful and shows that, no matter how much love the sisters had for each other, they couldn't escape the abuse.
12
Betty & Judy Haynes (White Christmas)
The 1954 Music That Introduced An Anthem For Sisters Everywhere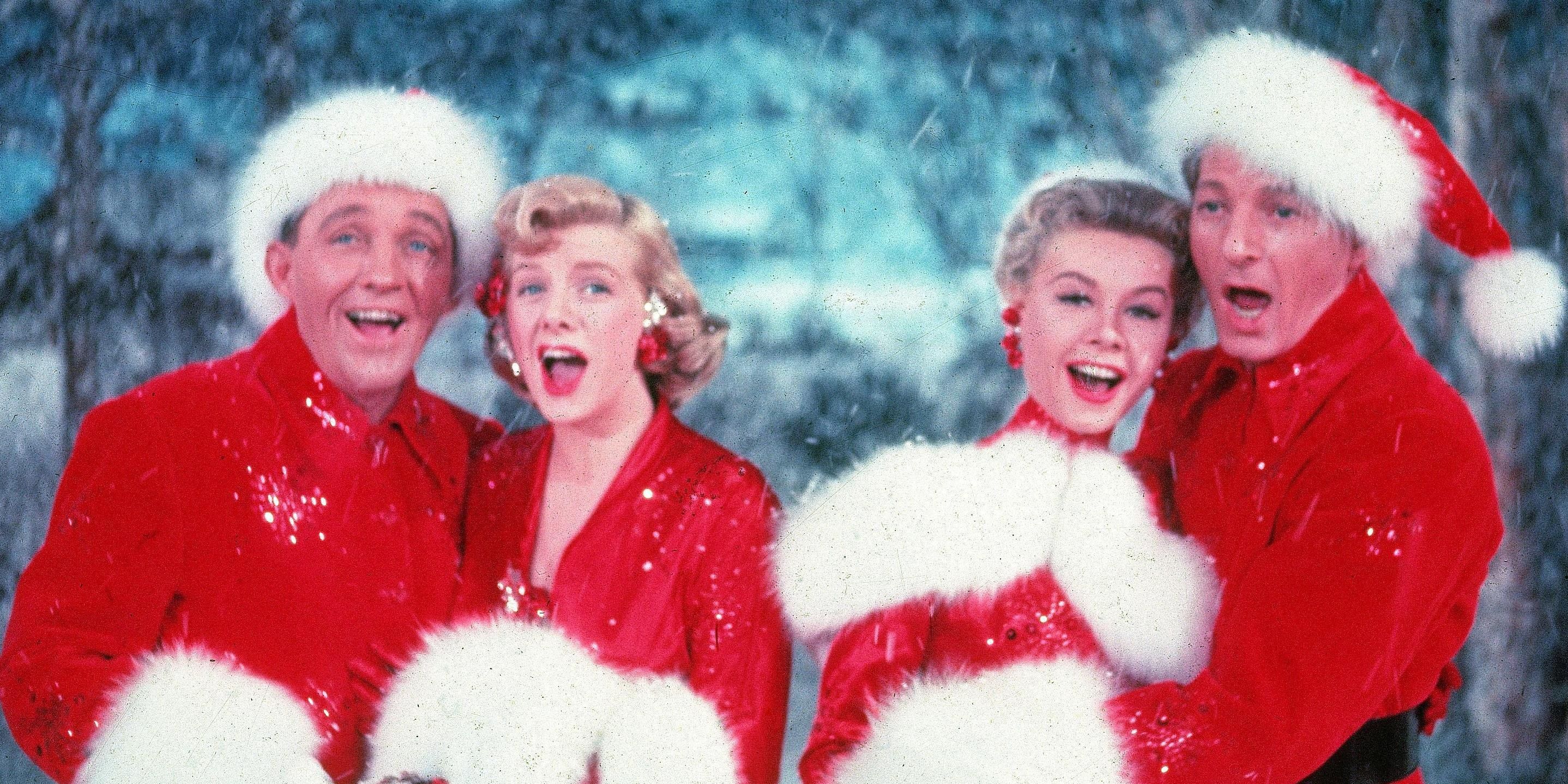 white christmas
Release Date

October 14, 1954

Director

Michael Curtiz

Cast

Bing Crosby, Danny Kaye, Rosemary Clooney, Vera-Ellen

Runtime

120 Minutes
1954's White Christmas remains one of the best musical movies ever made. With Bing Crosby and Danny Kaye as the leads and the song "White Christmas" as the main theme, there is a lot to love about this holiday movie. However, one thing that really makes it work is the performances of Rosemary Clooney and Vera-Ellen as Betty and Judy Haynes, the iconic sister duo that Crosby and Kaye fall in love with as they start their singing act after World War II. The song "Sisters" remains an anthem for sister duos, with them singing that no man could ever come between two close sisters.
11
Alison & Debbie (Knocked Up)
The Brutal Honesty That Only Sisters Can Share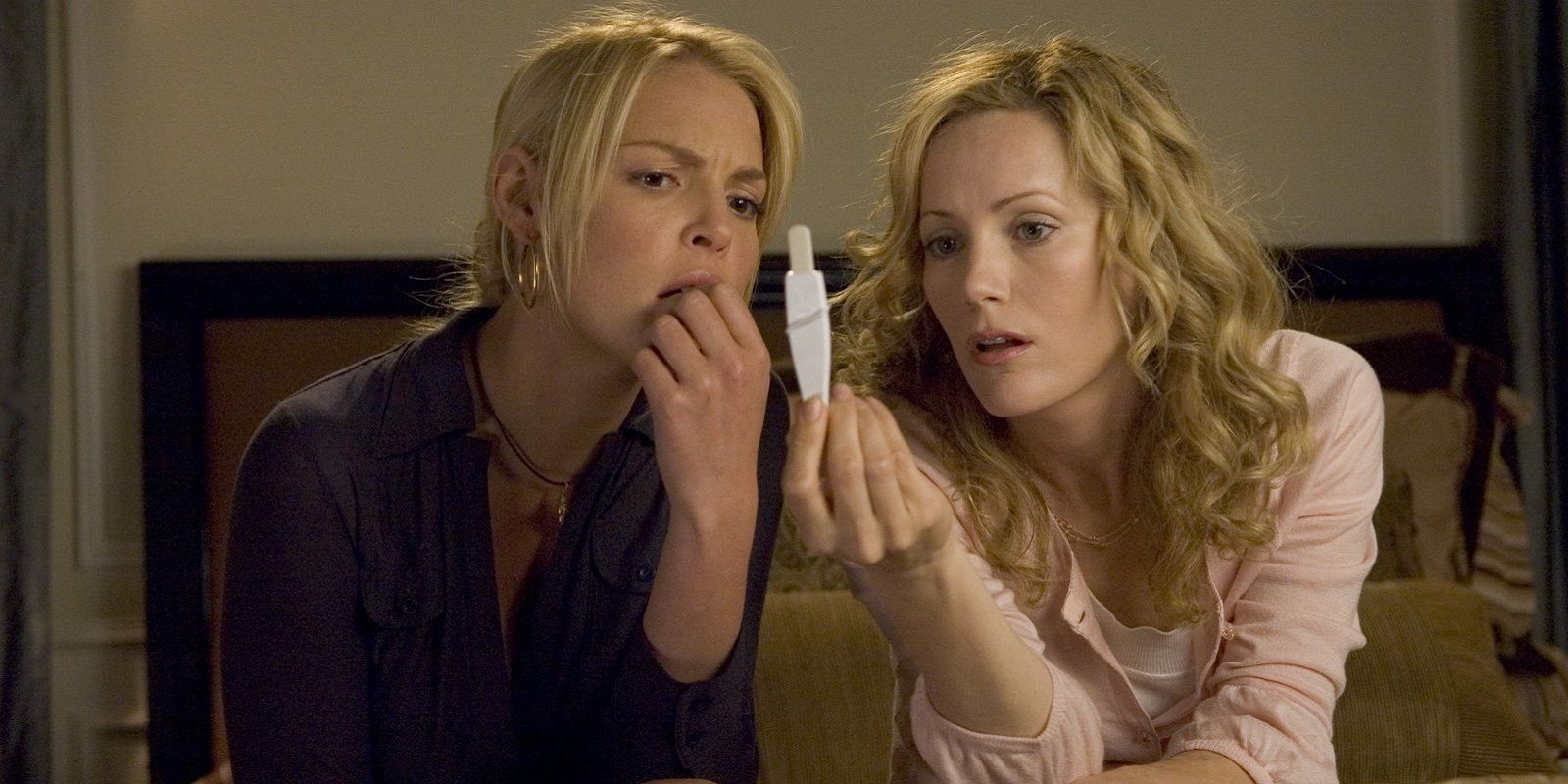 Knocked Up
Release Date

June 1, 2007

Director

Judd Apatow

Cast

Jason Segel, Seth Rogen, Katherine Heigl, Jay Baruchel, Paul Rudd, Leslie Mann

Runtime

129 minutes
In Judd Apatow's Knocked Up, Katherine Heigl plays Alison, a woman who has a one-night stand and ends up pregnant. While the movie follows Alison and Seth Rogen's Ben as they try to figure out what they are going to do, some of the best parts of the movie come when Alison is talking to her sister Debbie (Leslie Mann). What makes this so entertaining is that Alison seems lost and unsure of what to do, while Debbie is brutally honest and has no problem saying what is on her mind, no matter who she ravages with her harsh statements. While she's never technically wrong, Debbie's brutal honesty to her sister is nevertheless hilarious.