News
7 R.L. Stine Books Fear Street 4 Could Adapt
Summary
Fear Street 4 could adapt R.L. Stine's first book, The New Girl, for a standalone movie, allowing for creative interpretation and fitting into the established mythology.
Lights Out, set in a summer camp, would be a great choice for a summer blockbuster adaptation, bringing a unique twist to the genre.
A Ski Weekend adaptation could breathe life into the lack of winter horror movies and provide a cozy viewing experience on Netflix.
Several books in the R.L. Stine's Fear Street series would make a good fit for the next film in the series, Fear Street 4. Netflix has become a staple for horror in the last few years, and one of the keys to their success in the genre was the Fear Street series. The Fear Street trilogy, which was released in the summer of 2021, follows a group of teenagers across various years – 1994, 1978, and 1666 to be exact – as they try to break a curse on their small town. The overall success of the first three movies meant Netflix officially announced plans for Fear Street 4 to happen.
The confirmation of another Fear Street movie invites speculation about which of R.L. Stine's books could be adapted next. In a recent interview with Collider, Netflix revealed that they are making a standalone Fear Street movie. Head of Film at Netflix Scott Stuber said, "There's one stand-alone that we're working on right now." However, this news came without getting too specific about the specific vision for the new movie, other than teasing that it will be a "great kind of extension of that franchise." With so much source material to consider, there are numerous R.L. Stine books that Fear Street 4 could adapt.
Related: 8 Original Trilogy Characters Who Can Return In Netflix's Fear Street Sequel
7
The New Girl Can Adapt R.L. Stine's First Book
The Book Released In 1989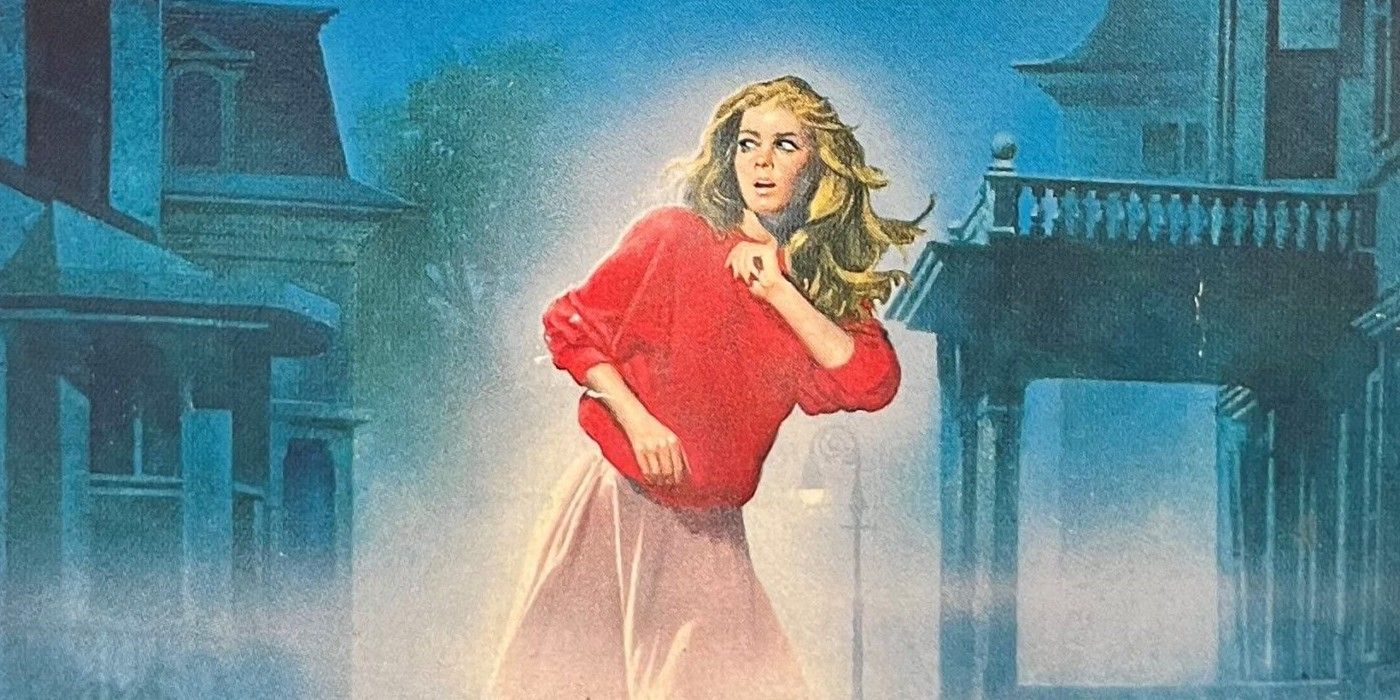 The New Girl is the first of R.L. Stine's Fear Street trilogy, making it a great choice for the first standalone adaptation of the novels. The book follows a boy named Cory who falls for the new girl at school, Anna. However, things get weird when Cory can't really prove that Anna exists at all. This is amplified when he visits her house, on Fear Street of course, and a man tries to tell Cory that she is dead. After a series of crazy events, Cory learns the truth about Anna and her identity.
The New Girl would make a great pick for a standalone movie in the Fear Street franchise. The relatively basic structure of the plot allows for a lot of creative interpretation from the filmmakers when it comes to the setting, which would lend itself well to fitting into the mythology established in the first three movies. As the previous trilogy has a very distinctive emphasis on the different decades each movie takes place during, The New Girl could follow a similar approach and fit in anywhere.
6
Lights Out Would Take Fear Street To Summer Camp
The Book Released In 1991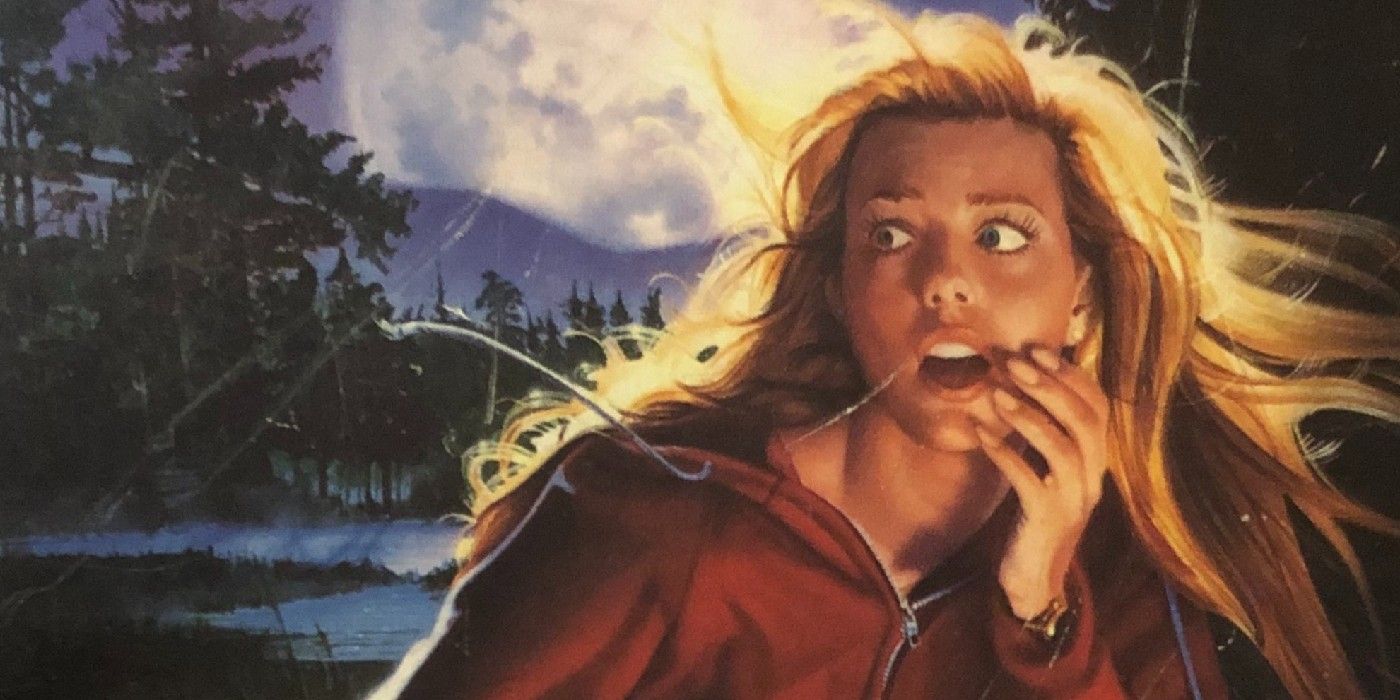 Lights Out is a take on the summer camp horror popularized by films like Friday the 13th and would be a perfect fit for a summer blockbuster adaptation. This Fear Street novel follows Holly, a counselor at Camp Nightwing. Holly is investigating a series of vandalism acts that ended in the death of another counselor. While the police say that the death was an accident, Holly is convinced otherwise and takes it into her own hands to investigate – putting her own safety on the line.
Summer horror is always fun and makes for a good follow-up to the original trilogy, which was also a summer release. There are dozens of summer camp killer movies that could serve as inspiration for a Lights Out flick, but the new film could also bring an individual twist to the genre. Fear Street Part 2: 1978 draws inspiration from this novel, but there's room for a more expansive adaptation that could tie into the rest of the movies.
5
Ski Weekend Can Change Fear Street 4's Scenery
The Book Released In 1991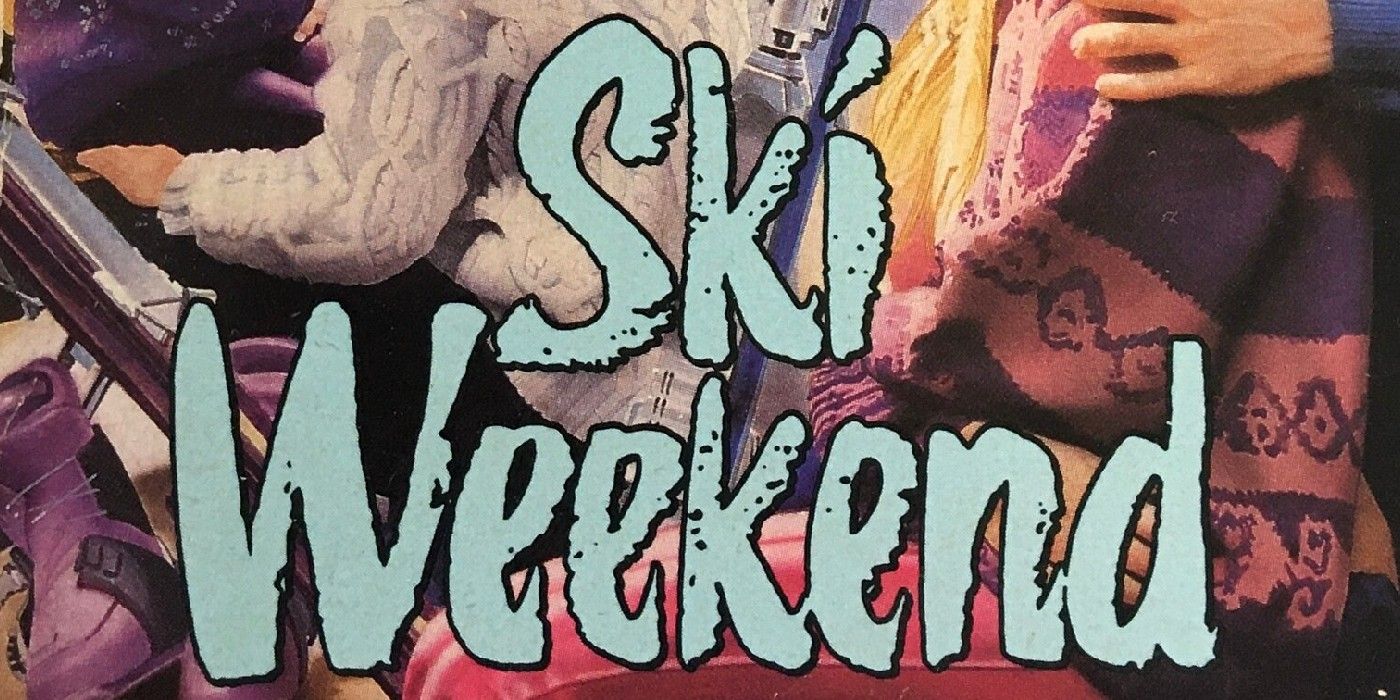 Ski Weekend takes a snowy twist on the horror genre, allowing for a fun wintertime release of a new horror film. The book follows a group of teenagers who are stranded after trying to get home on icy roads until they meet a stranger named Red. Red helps the group of teens as they try to seek shelter, ultimately ending up in a lodge that might not be exactly what it seems. There's a lack of great winter horror movies, like Misery and The Shining, and a Ski Weekend adaptation could be a great way to revive that special vibe and release in time for a cozy viewing on Netflix.
4
The Stepbrother Can Make Fear Street 4 More Supernatural
The Book Released In 1998
The first in a series of books titled New Fear Street, The Stepbrother takes a more supernatural take on the series. The novel follows a girl named Sondra, who begins experiencing nightmares about her own death after her new stepbrother moves in with her family. These terrifying nightmares of her murder are explained to be visions of Sondra's past life, a psychic tells her. The psychic also reveals that the person who murdered her in a past life could even be someone who she knows now – perhaps her new stepbrother.
Past lives are an exploration in film that makes for a creative approach to films, especially horror. This Dead Again-like flick could pose a fun way to go back and forth between time periods and set up a thrilling adventure. This would also allow the movie to expand what viewers expect to see when they see a Fear Street movie with a slightly more supernatural premise. It could even serve as an opportunity to push the franchise into the New Fear Street branding, allowing the different sets of stories to still be connected but also stand apart.
3
Trapped Gives Fear Street 4 Multiple Storylines To Explore
The Book Released In 1997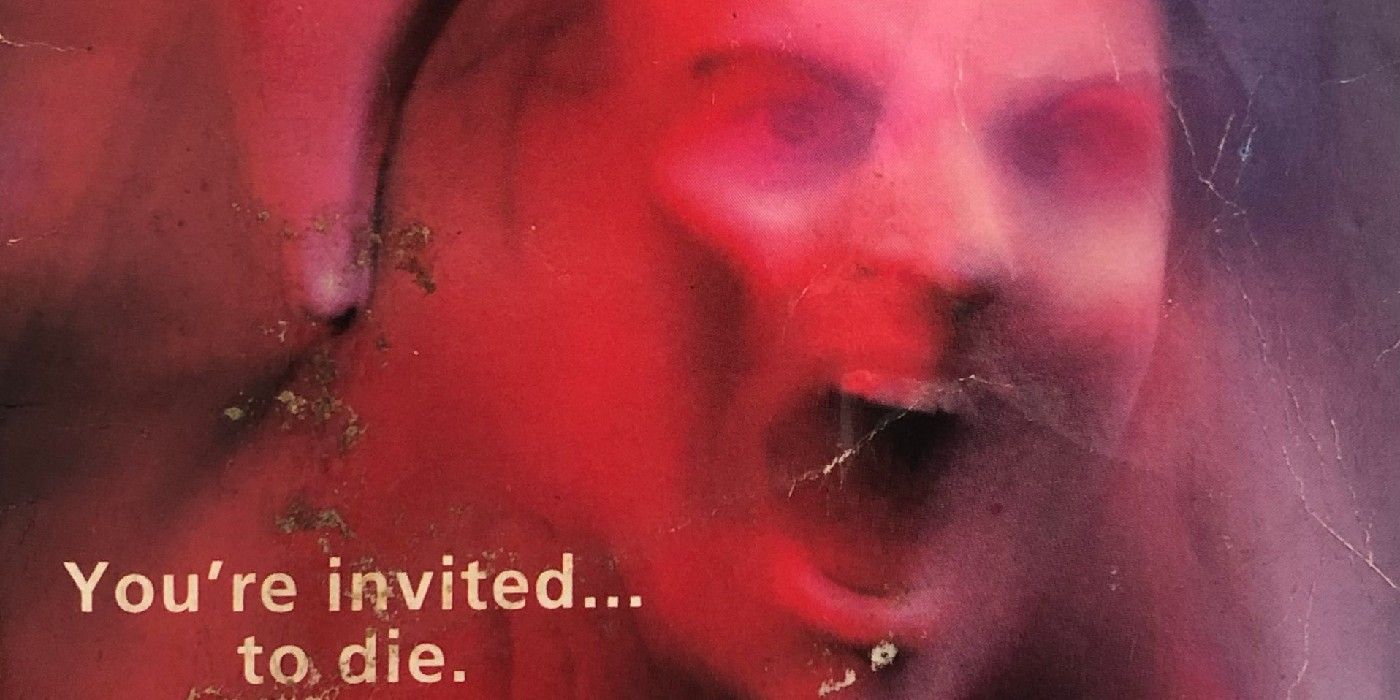 This Fear Street novel follows a group of teenagers who, despite being warned that a group of teens had been killed there 30 years prior, decide to investigate the tunnels beneath their high school. Trapped offers another chance for filmmakers to switch between decades in the same film, offering a fun opportunity for fun costume design and interesting plot points. Groups of teenagers can offer fun, witty dialogue that could really play well for a Netflix audience and make it more than just a forgettable horror movie. Trapped could easily follow in the footsteps of films like It: Chapter One and Stranger Things with their ensemble cast and amusing dialogue.
2
Switched Brings Body-Swapping Horror To Fear Street 4
The Book Released In 1995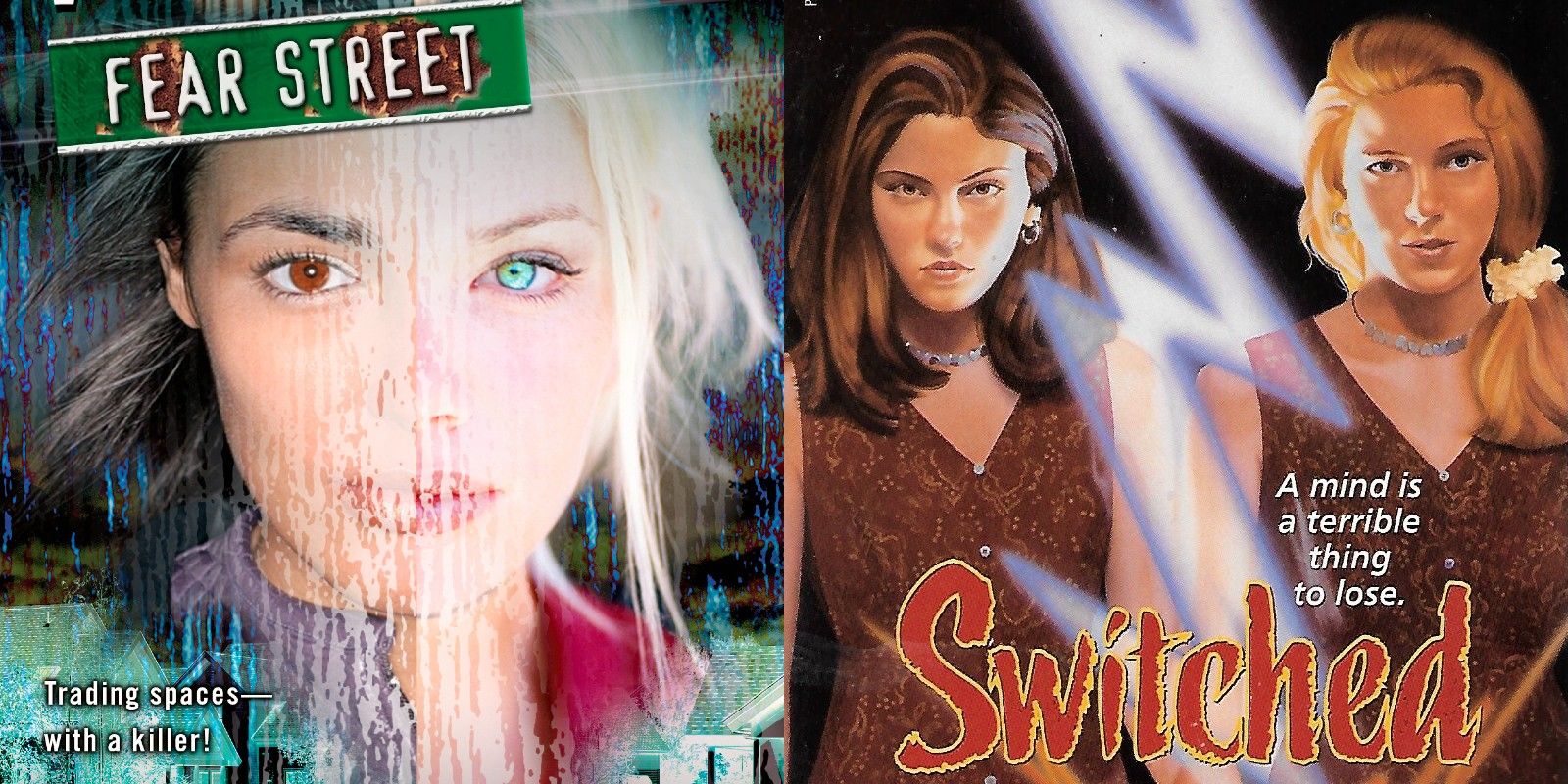 Less terrifying and more Freaky Friday, Switched is a chance for another body-swapping movie that offers a lot of fun options for the plot. In this novel, Nicole is envious of her friend Lucy's life, and Lucy even offers to miraculously switch bodies with her. While it might seem like a good idea at first, things go awry when Lucy starts using Nicole's body for murder. The body-swapping trope is hardly overdone and there are lots of ways to take a spin on the genre, like the film Freaky did, making it a great pick for a standalone Fear Street movie.
1
The Face Could Change Fear Street 4's Genre
The Book Released In 1996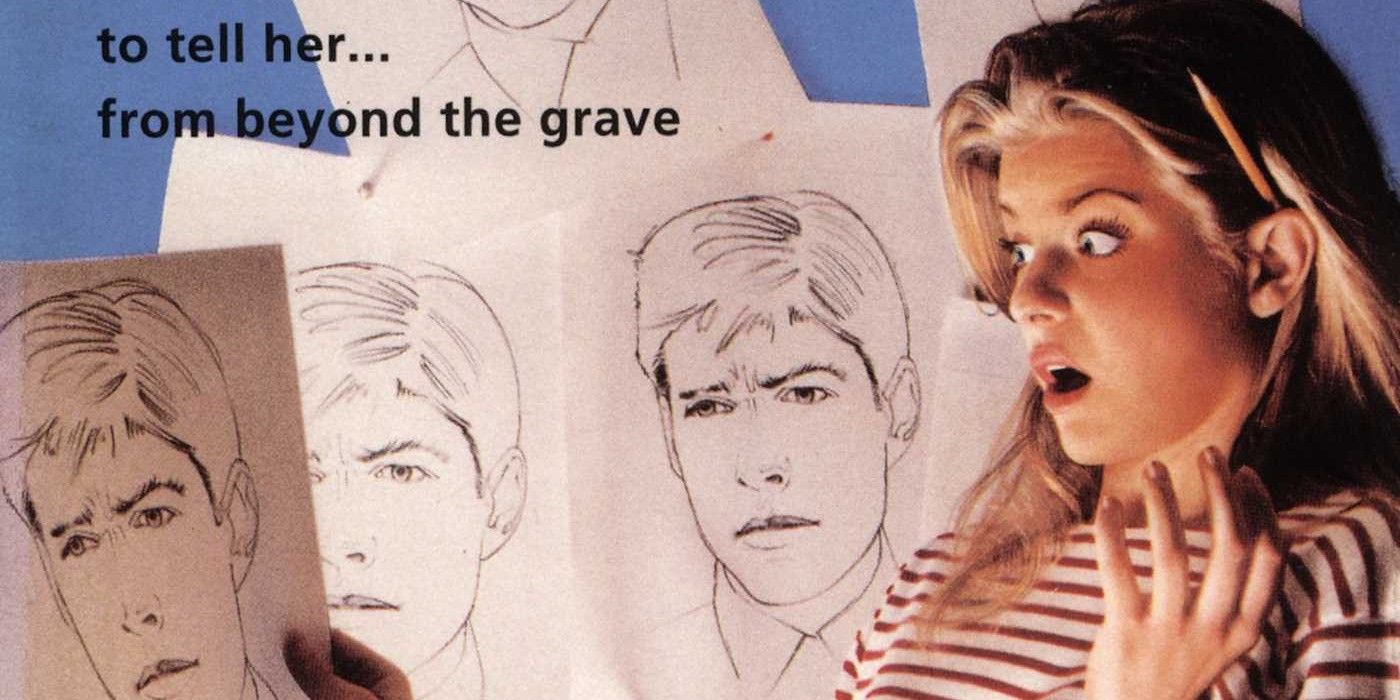 The Face tells the story of a girl named Martha, who witnessed a terrible incident but can't remember any of the details. Things get interesting when Martha starts uncontrollably drawing the face of a dead boy whom she can't remember how he died. Martha is going to get to the bottom of this boy's death, making for an interesting investigation that could play well on the big screen. The Face could have the potential to spin more in the direction of a crime thriller with a supernatural twist. While this plot might not be as traditionally scary, the fresh tone could be a smart move for Fear Street 4.
Fear Street

Created by:

R. L. Stine

First Film:

Fear Street: Part One – 1994

Cast:

Kiana Madeira, Olivia Scott Welch, Benjamin Flores Jr., Ashley Zukerman, Ted Sutherland, Gillian Jacobs, Sadie Sink, Jordana Spiro, David W. Thompson, McCabe Slye

Movie(s):

Fear Street: Part One – 1994, Fear Street: Part Two – 1978, Fear Street: Part Three – 1666

Character(s):

Deena Johnson, Samantha Fraser, Josh Johnson, Nick Goode, Christine Berman, Sarah Fier, Mrs. Mary Lane, Ryan Torres, Thomas Slater, William Goode, Solomon Goode, Hannah Miller, Henry Fier