News
90 Day Fiancé's Mary Flaunts Expensive Purchase After 'Dry Begging' Incident
Summary
Mary, from 90 Day Fiancé: The Other Way, claims financial crisis but flaunts expensive iPhone purchase, sparking criticism and accusations of "dry begging."
Brandan, Mary's partner, also prioritizes gaming over important expenses, such as buying his new baby essentials, raising concerns among viewers.
The couple's spending habits and lack of financial responsibility have fans questioning their ability to handle adult responsibilities.
90 Day Fiancé: The Other Way star Mary Demasu-ay is showing off her valuable new purchase amid her claims she's in a financial crisis. Mary is a 23-year-old college dropout from the 90 Day Fiancé spin-off in which she stars with Brandan DeNuccio, also 23. The couple met on a dating app and dated long-distance for two years before Brandan flew from Oregon to the Philippines. While he was still in America, Brandan gave Mary over $60,000 to build them a house in Candoni. By the time Brandan moved there in season 5, he barely had $250 left in his savings account. Recently, Mary shared an Instagram statement about their financial situation.
Mary said she qualified for work-from-home opportunities. However, she didn't have a laptop to be able to work from home. While 90 Day Fiancé fans accused Mary of dry begging to get a laptop for free, Mary (as shared by u/sschii_) posted a video where she could be seen playing with her new, pricey toy.
The fan captioned their post, "Mary: fund me a new laptop so I can work; also Mary: buys an iPhone 15 Pro Max." The screenshot showed Mary sitting down with her shirt covering her knees and holding the latest Apple phone in her hands.
Related: 20 Best Reality TV Shows Right Now
Brandan Has Also Bought A New PlayStation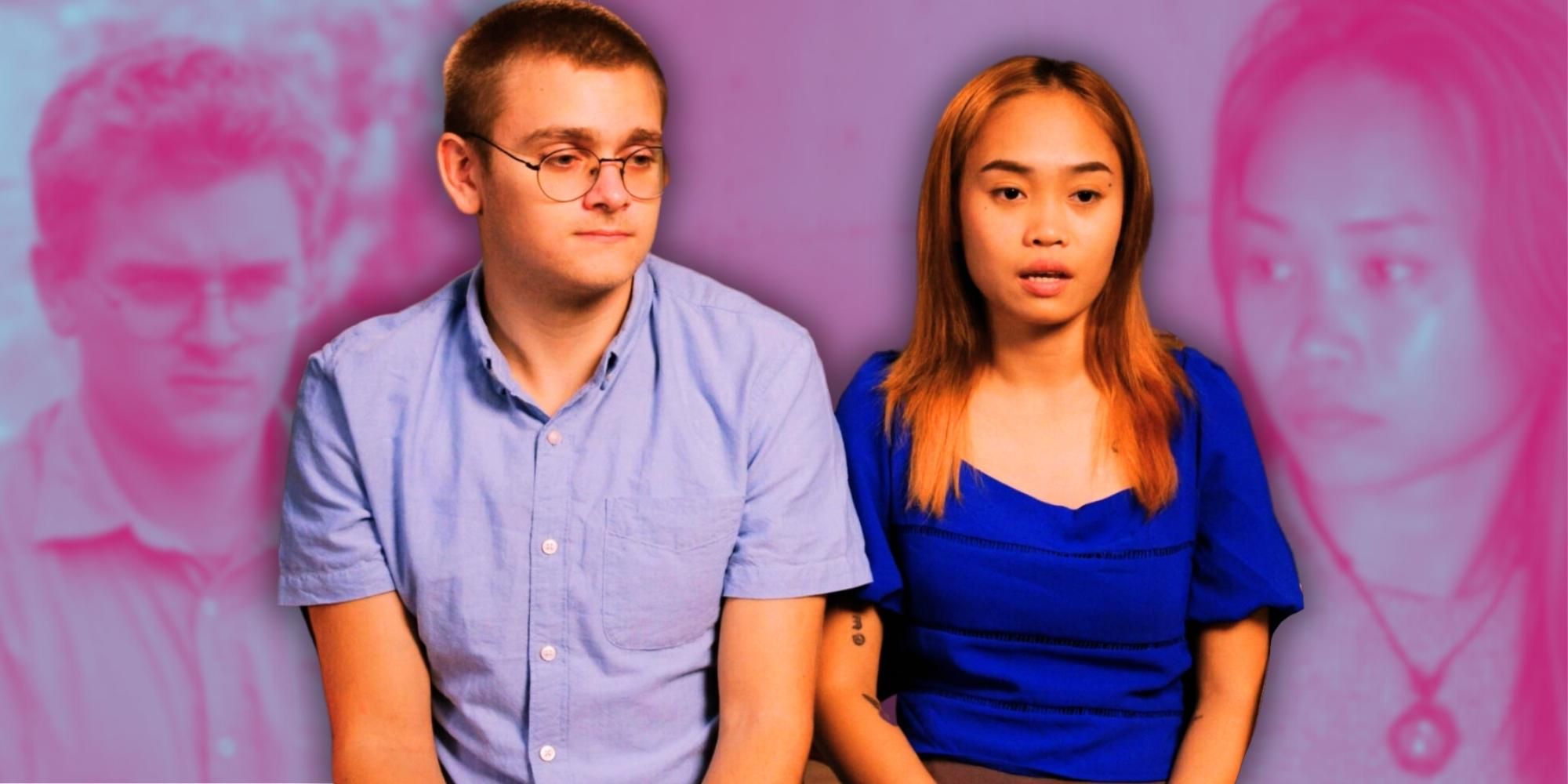 Not too long ago, Mary had gone Live on Instagram to cry about Brandan spending money on a new video game instead of buying her an iPhone. Mary cried that the iPhone could be used to film vlogs to make money. Mary was slammed by viewers who knew about the couple being new parents to a baby girl. They expected Mary to have cried about household necessities and not a brand-new phone. Meanwhile, Brandan himself has bought a new gaming console for himself. Redditor u/dootz01 questioned Brandan and Mary's spending habits by sharing pictures of the couple buying a PS5 console and setting it up.
"They will beg and borrow till they get what they want. Wait till their episodes are done and reality hits them it's going to be like a light switch," wrote user LostintheSauce4eva. "Grifters gonna grift," commented gooseytrey100. Someone noticed that Mary and Brandan were installing the PlayStation in a hotel room. Mary has often complained about Brandan's obsession with video games both on her social media and on the show. Mary had to leave college after she lost her dance scholarship. Brandan had discouraged her from dancing because he got jealous of her friendship with a dancer in her troupe.
However, when May decided to set up a small shop outside their house, Brandan didn't help her run it. Mary said Brandan kept playing video games on his phone. She even complained about it to his mom, Angela, and Angela said he had been obsessed with games since childhood. Brandan now buying a gaming system means that he'd be spending more time than ever playing his favorite games. The couple should have been investing in their baby's future, but instead, aren't even getting their priorities straight. 90 Day Fiancé: The Other Way fans believe Brandan and Mary are yet to understand what "adulting" means.
90 Day Fiancé: The Other Way airs Mondays at 8 p.m. EDT on TLC.
Source: u/sschii_/Reddit, u/dootz01/Reddit
90 Day Fiance: The Other Way

Release Date:

2019-06-03

Genres:

Reality

Seasons:

4

Summary:

90 Day Fiance: The Other Way flips the script on the original series – couples that have never met face to face and have 90 days to get married switches roles – the American in the relationship will now head overseas for their culture shock. India, Mexico, Ethiopia, and Russia are just some of the countries where the show will observe the blossoming (or faltering) 90-day relationship that will end happily ever after or a one-way ticket back with heartbreak.

Story By:

Jenny Slatten, Sumit Singh, Ariela Weinberg, Deavan Clegg.

Writers:

Matt Sharp

Network:

TLC

Streaming Service(s):

TLC GO

Franchise(s):

90 Day Fiancé

Directors:

Matt Sharp