TV Features
American Horror Story Season 12 Cast & Character Guide – Where Else To See The Stars Of Delicate
Summary
American Horror Story season 12 cast includes returning stars and controversial additions, with little known about the story or characters.
Matt Czuchry joins the cast as Dexter Harding, Emma Roberts' character's husband, known for his roles in Gilmore Girls and The Resident.
Kim Kardashian also joins the cast as Siobhan Walsh, with limited acting experience outside of reality TV, while Cara Delevingne, Annabelle Dexter-Jones, Michaela Jae Rodriguez, Julie White, Debra Monk, Zachary Quinto, and Denis O'Hare also have undisclosed roles.
The American Horror Story season 12 cast includes a strong mix of returning stars as well as some popular, and — in one case — controversial addition to the cast. The new season is based on the Danielle Valentine novel Delicate Condition. The story shares many similarities Rosemary's Baby, and deals with themes of child loss during pregnancy. However, the main character of Delicate, Anna, still believes she is still pregnant, and that there are forces that are attempting to keep her from having the baby. This includes her own husband, doctor, and more.
There is very little known about the American Horror Story season 12 story outside the plot synopsis, though this is of course to keep the mystery going as it unfolds (it is only based on the novel, after all, rather than being a page-for-shot adaptation). The American Horror Story season 12 cast has carried on the tradition of Ryan Murphy's anthology horror by including a slew of returning cast members, including returning AHS veteran Emma Roberts as lead Anna Alcott. Also included among the new cast members are some major faces from television and movies, and at least one polarizing reality TV star.
Emma Roberts As Anna Alcott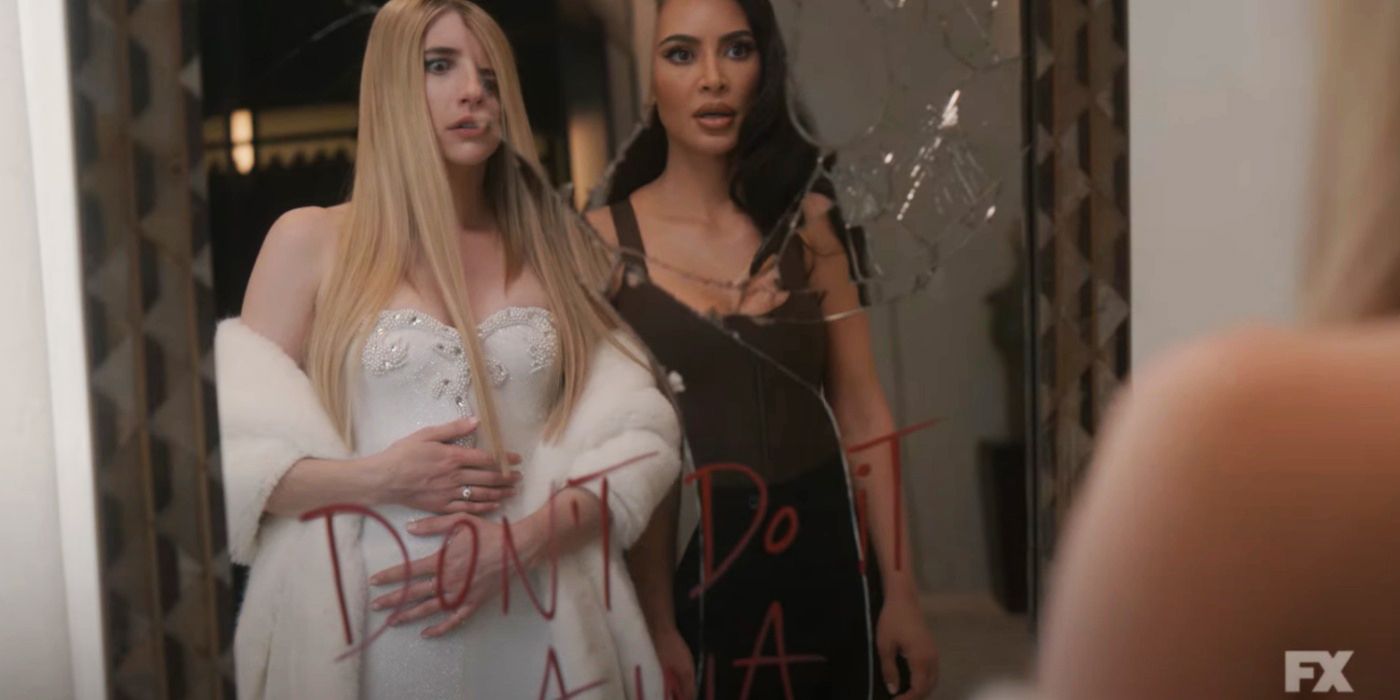 Emma Roberts returns to the American Horror Story season 12 cast for her sixth turn on the anthology series. She is the lead role in the series, a woman named Anna Victoria Alcott who is a successful Hollywood actor who decides she is ready to start a family later in life. However, after she suffers a devastating miscarriage, she asks a friend to help her and ends up pregnant again, but fears what the baby inside her might actually be. Roberts is Hollywood-royalty, born in New York, the daughter of Eric Roberts and niece of Julia Roberts.
She got her start on the Nickelodeon sitcom Unfabulous but gained recognition as a modern horror movie mainstay. Roberts had some early successful rom-com and young adult roles in movies like Aquamarine and Nancy Drew, but it was when she branched out into horror that she reached success. She starred in Scream 4 in 2011 and then enhanced that with roles in five different American Horror Story seasons, including Coven, Cult, Apocalypse, and 1984. She also starred in Scream Queens.
Matt Czuchry As Dexter Harding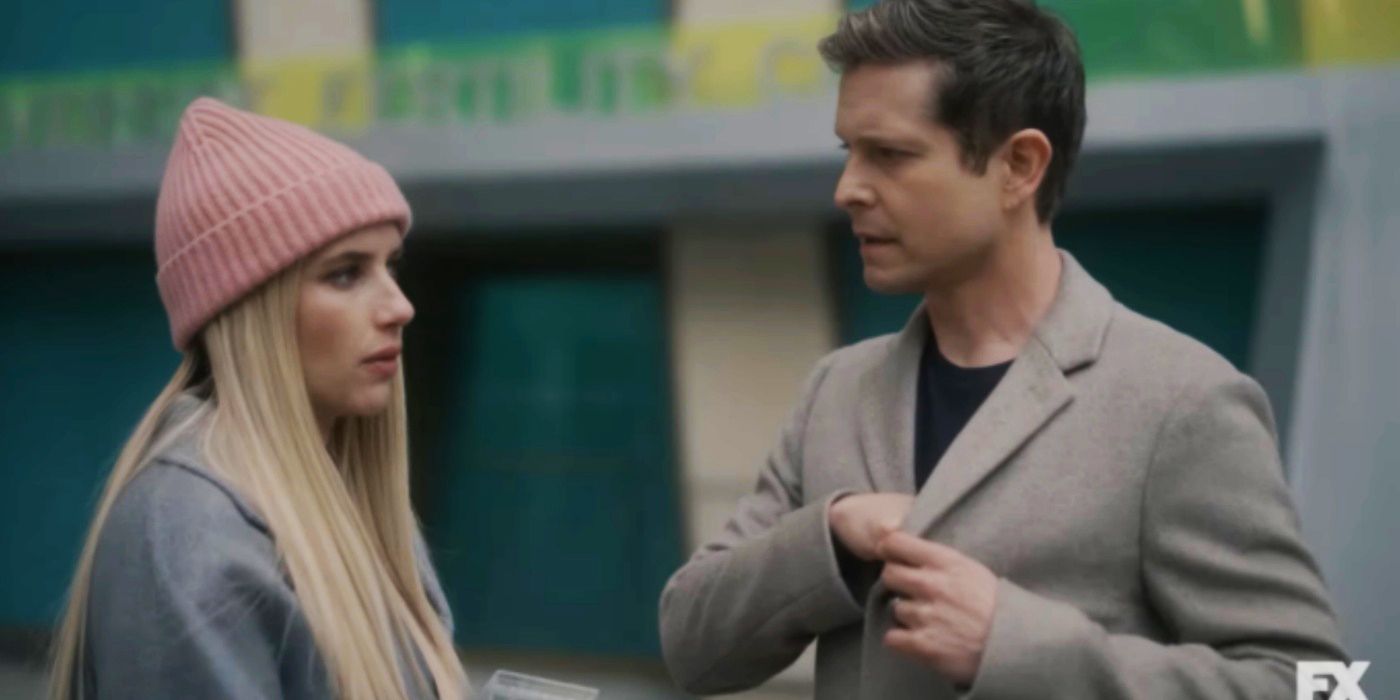 Matt Czuchry joins the American Horror Story season 12 cast as Dexter Harding, the lead opposite Emma Roberts. Dexter is Emma Roberts' character's husband. He and Anna have been trying to get pregnant after her successful acting career. However, after Anna loses the baby in a miscarriage, but believes she is still pregnant, he takes the stance of trying to make her know that everything will be alright, which is not the case in Delicate​​​​​​. Czuchry was born in New Hampshire and began acting after changing his college major to drama.
Czuchry enjoyed early roles on TV shows like Young Americans, Freaks and Geeks, 7th Heaven, Veronica Mars, The Practices, and Friday Night Lights. However, his breakthrough came on Gilmore Girls where he played Logan Huntzberger, a young man who began dating Rory. This led to long-term roles in The Good Wife as Cary Agos and in The Resident as Dr. Conrad Hawkins. The American Horror Story season 12 cast marks shows that Czuchry's career on the small screen isn't slowing down anytime soon.
Kim Kardashian As Siobhan Walsh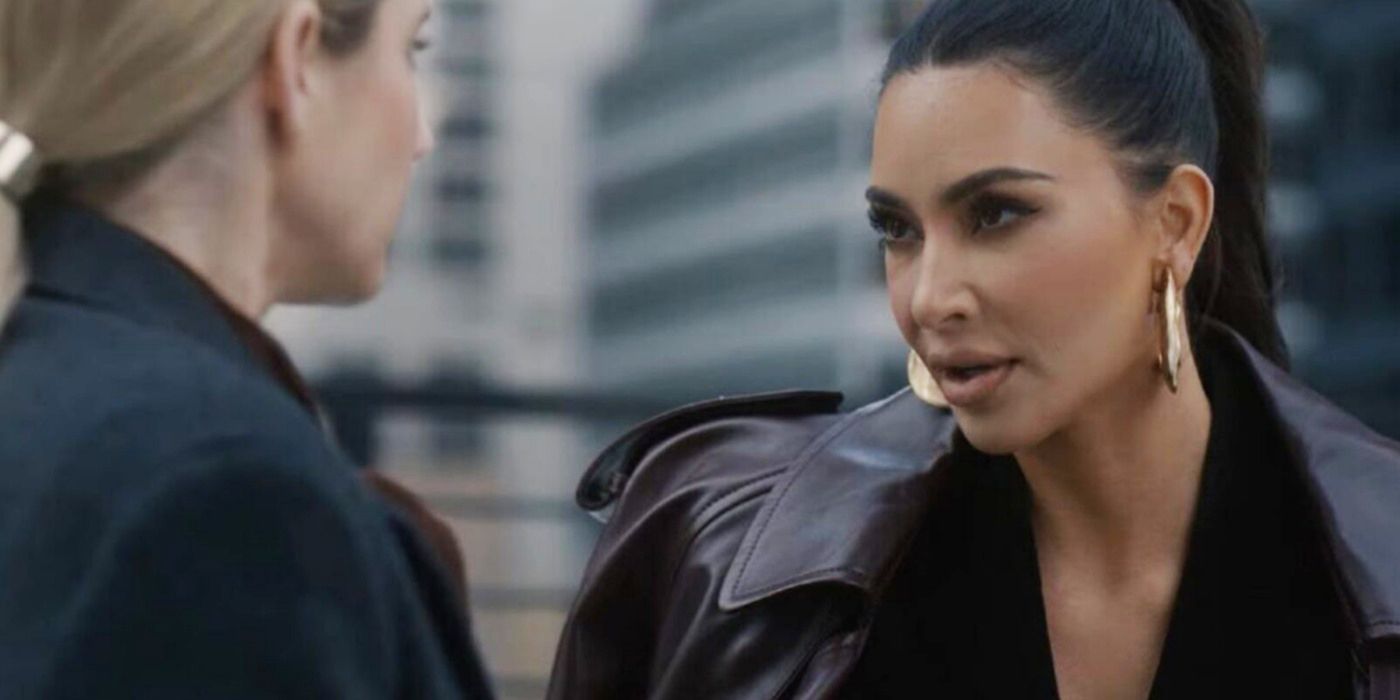 Kim Kardashian makes her debut in the franchise and joins the American Horror Story season 12 cast as Siobhan Walsh. Siobhan is Anna's best friend and a former actor. She also appears in the trailers to be a witch, and after her best friend Anna suffers a miscarriage uses her powers to help the baby return to her. However, the trailers also make it appear like things are not what they seem, so this could be a misdirect. Kardashian was born in Los Angeles to powerful attorney Robert Kardashian. She ended up making her name as a reality TV star in Keeping Up with the Kardashians.
Kardashian became mostly known for her reality TV roles, starring in her family series from 2007 until 2021. She also appeared in spinoffs, including Kourtney and Kim Take New York, Kourtney and Kim Take Miami, and The Kardashians on Hulu. When it comes to acting outside the reality TV world, Kardashian has little experience. She first appeared in the spoof movie Disaster Movie in 2008 and her only other fictional roles were voice roles in PAW Patrol: The Movie in 2021 and its sequel PAW Patrol: The Mighty Movie in 2023 as Delores, the poodle who helps PAW Patrol in their missions.
Cara Delevingne As Meg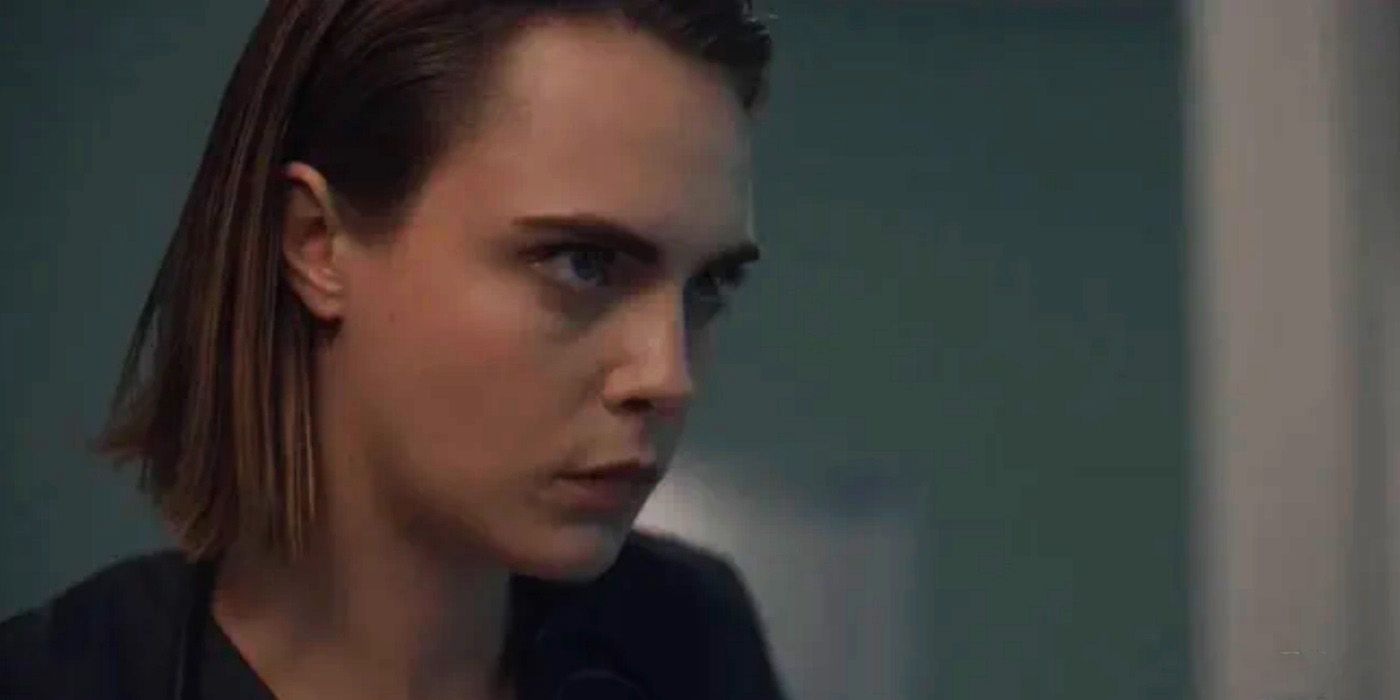 Cara Delevingne is in the American Horror Story season 12 cast as Meg. She appeared in the trailer for AHS season 12 along with Emma Roberts and Kim Kardashian. It appears that Meg is stalking Anna in the trailer, and she even appears to be a nurse at the IVF treatments, as the scene she appeared in was with Anna as she was having an ultrasound done on her baby. Delevingne was born in London and started acting in 2012, with her first role coming in the movie Anna Karenina.
While Delevingne mostly focused on modeling for a few years into her acting career, she finally enjoyed a breakout role in the Taylor Swift music video for "Bad Blood" and then co-starred in the YA movie Paper Towns. She then moved on to bigger roles in movies like Pan and then in the DCU movie Suicide Squad, where she played the villainous Enchantress. She also had a major role in the Prime Video series Carnival Row and the Hulu series Only Murders in the Building.
Annabelle Dexter-Jones As Adeline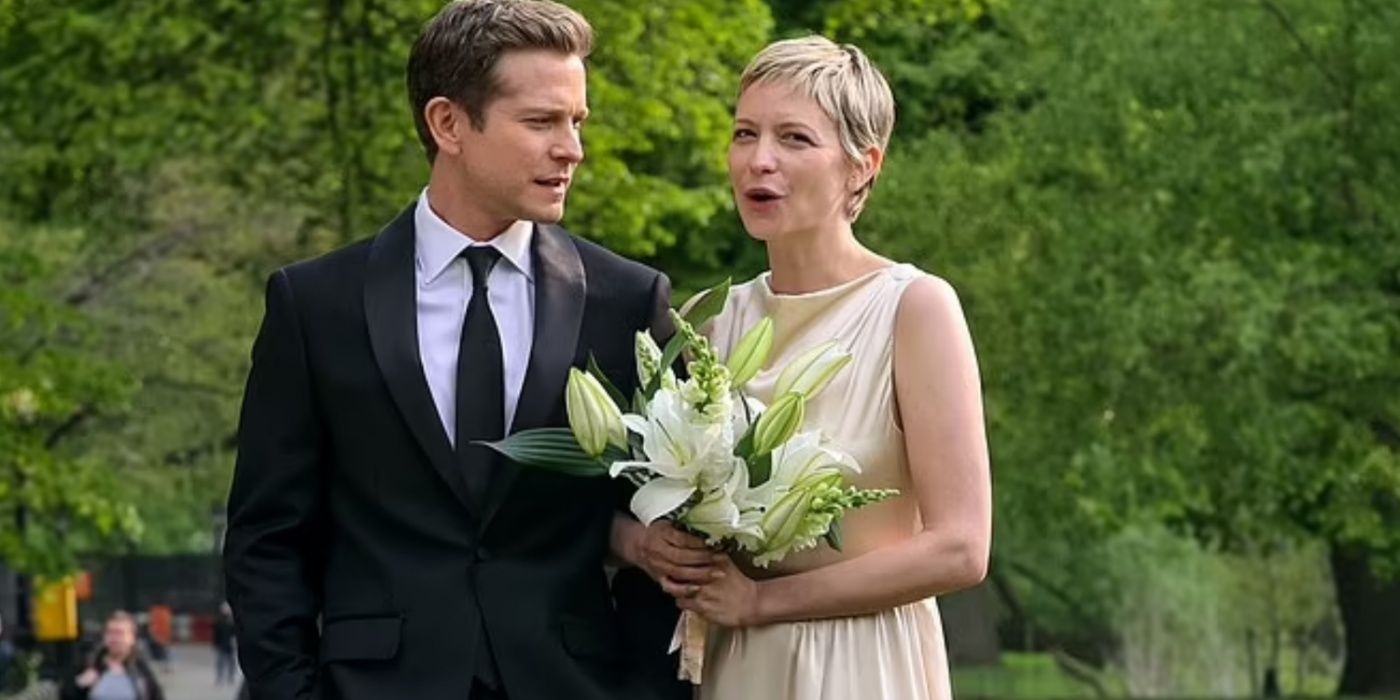 Annabelle Dexter-Jones is in the American Horror Story season 12 cast. Adeline is a professor in London who was married to Dexter before he married Anna. She did not want children, which played a part in him leaving her for Anna. She has appeared in photos on the arm of Dexter in what looks like a possible wedding. Dexter-Jones was born in London and is the daughter of Journey guitarist Mick Jones, and she is the half-sister of Samantha Ronson and Mark Ronson. She started acting in 2012.
Most viewers will recognize Dexter-Jones from her role in the popular HBO series Succession, where she played Naomi Pierce. She also had appearances in The Deuce in 2018, the movie Under the Silver Lake in 2018, and the Peacock series Based on a True Story.
Michaela Jae Rodriguez As Cara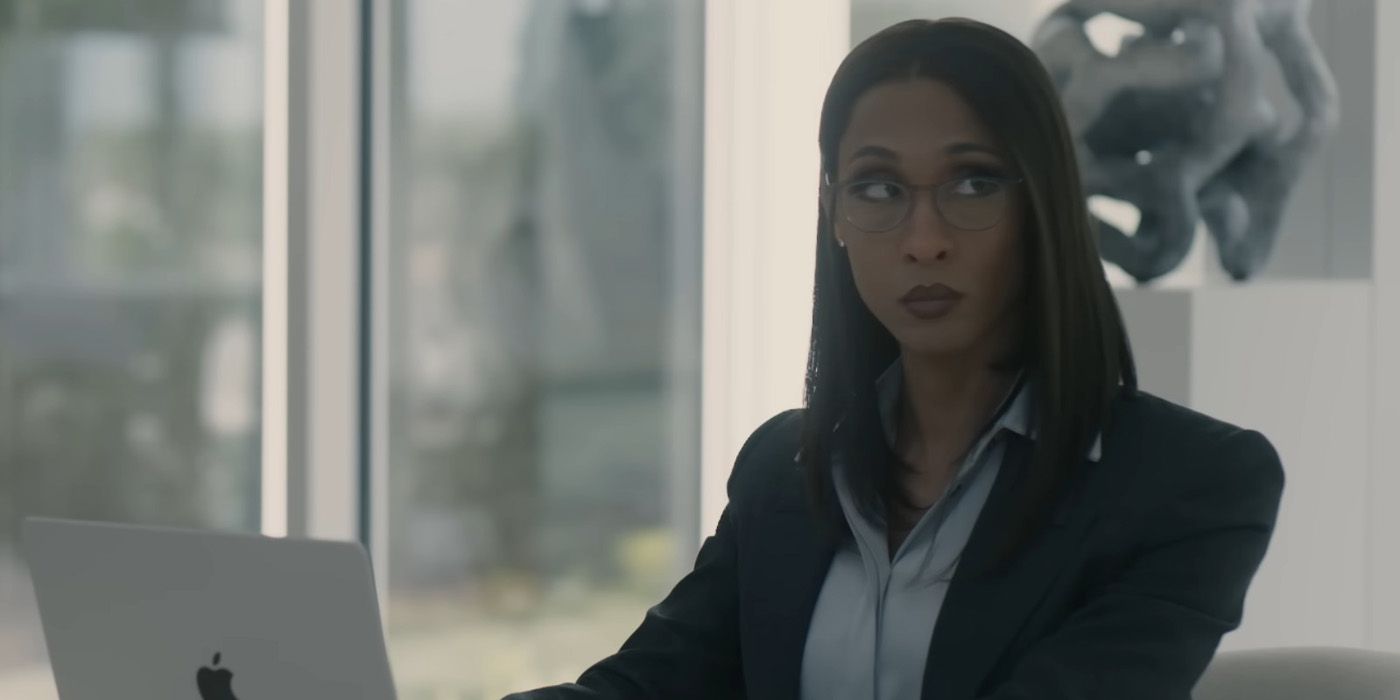 Michaela Jae Rodriguez joins the American Horror Story season 12 cast as Cora. Cora is a receptionist at the hospital where Anna underwent her IVF treatment. In the book, she had a part in Anna and Dex's marriage problems. Rodriguez is from New Jersey and got her start in stage plays, performing in Rent. She took a break from performing to transition in 2016. Changing her name from MJ to Michaela Jae, she returned and took on small roles in TV shows like Nurse Jackie and Luke Cage.
Her big break prior to joining the case of American Horror Story season 12 came thanks to her role in 2017 in Pose, where she was part of the largest cast of transgender actresses in a regular scripted series in history. She then became the first transgender woman to earn an Emmy in 2021. Fans might also remember her from Tick, Tick… Boom! and from supplying the voice for Nightbird in Transformers: Rise of the Beasts.
Julie White As Ms. Io Preecher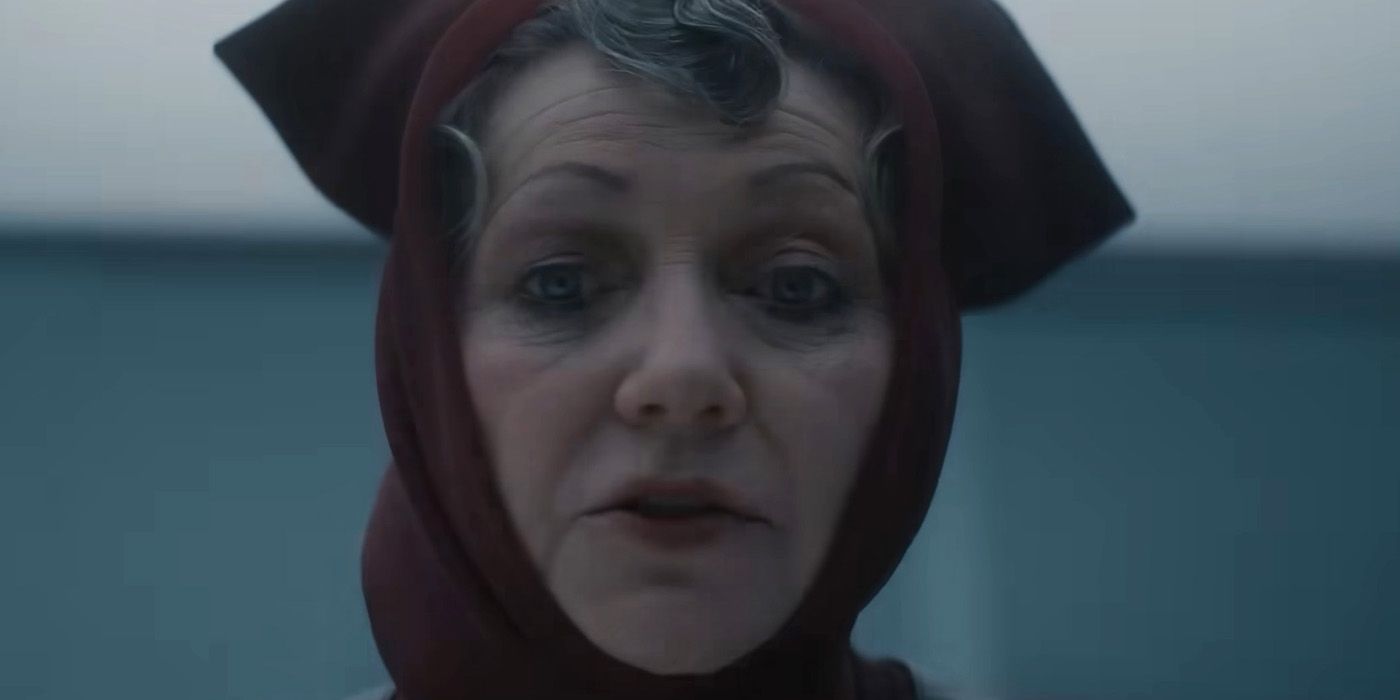 Julie White plays Ms. Io Preecher in the American Horror Story season 12 cast. There is little known about this character at this time, but she appears to be part of the cult that plays a hand in Anna's pregnancy. White was born in San Diego, but she grew up in Austin, Texas, and started acting as a child and started working semi-professionally in stage work by the age of 16. By 1993, she broke out with the TV role of Nadine, the quirky neighbor, in Grace Under Fire.
Other TV roles that fans might remember White from are Six Feet Under, Law & Order: Special Victims Unit, Go On, Alpha House, Designated Survivor, and How We Roll. She also has several movie roles to her name, with her biggest being Sam Witwicky's mother in the first three Transformers movies. She also played Elizabeth Blair Lee in Steven Spielberg's Lincoln and voiced Martha in Inside Out.
Debra Monk As Dr. Carla Hill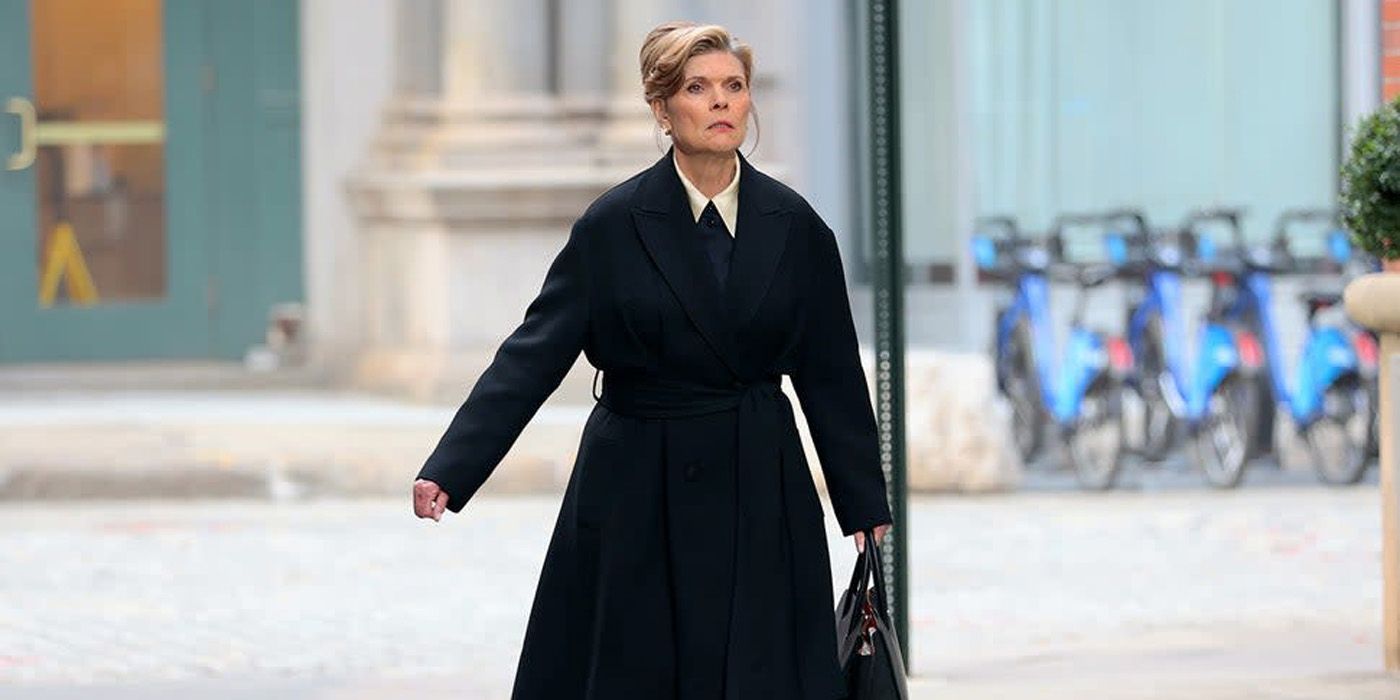 Debra Monk is part of the American Horror Story season 12 cast as Dr. Carla Hill. She is Anna's attending physician during her IVF treatments and pregnancy and has a large hand she plays in the conspiracy surrounding her pregnancy. Monk was born in Ohio and studied theater in school. She got her earliest attention when she co-wrote and starred in Pump Boys and Dinettes in 1982, and followed that up with a Tony Award in 1983 for Redwood Curtain.
Monk moved into television acting in 1989 with a one-episode appearance on One Life to Live before going on to win a Primetime Emmy for her recurring role of Katie Sipowicz in NYPD Blue. She also had recurring roles in Damages, Mozart in the Jungle, and New Amsterdam. On the big screen, she has been seen in Quiz Show, The Bridges of Madison County, The First Wives Club, The Devil's Advocate, Bulworth, and The Savages.
Zachary Quinto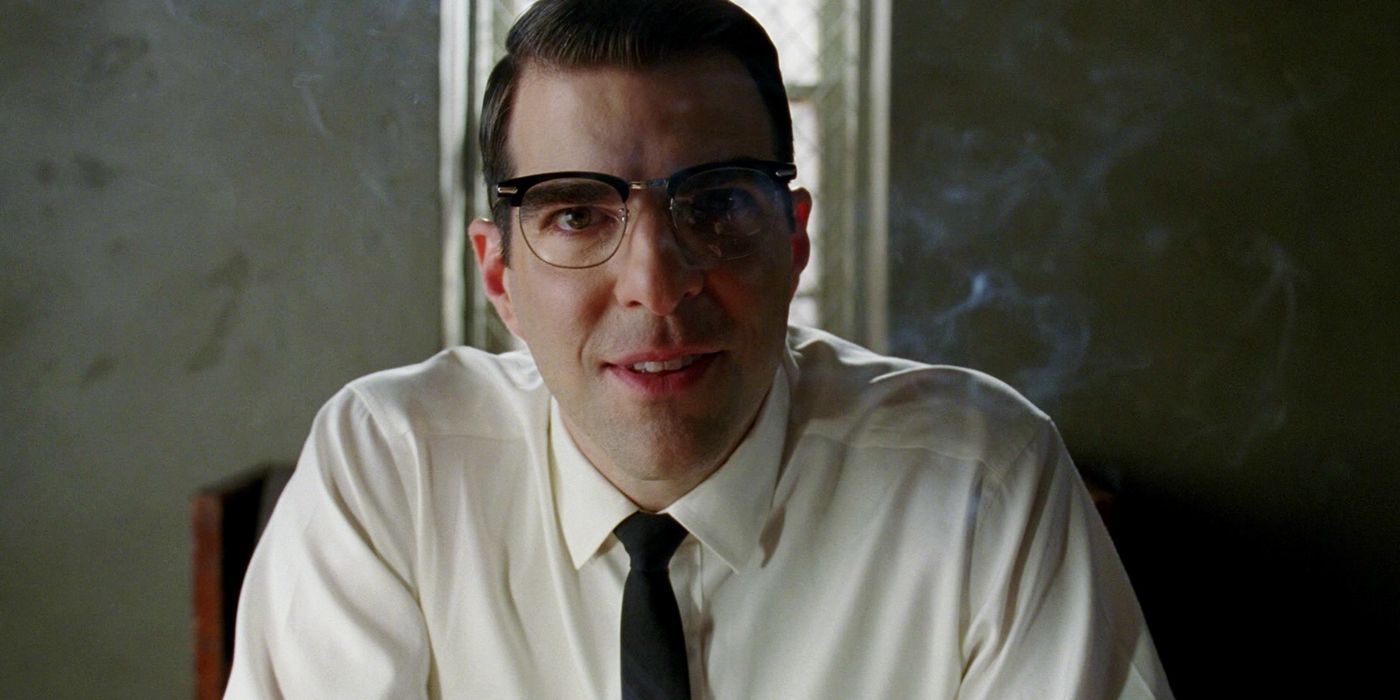 Zachary Quinto returns to the American Horror Story season 12 cast, his third season on the series. While his role remains unknown, he previously appeared in the horror anthology series three times before, in Murder House, Asylum, and NYC. The second turn in Asylum earned him an Emmy nomination. Quinto was born in Pittsburgh and began his acting career in 2000 with a television role in The Others.
Quinto worked in guest star roles in a series of TV shows before getting his first big role in the spy series 24 as computer expert Adam Kaufman. However, his breakout came in the 2006 fantasy series Heroes, where he played the serial killer named Sylar. He gained worldwide acclaim when he took on the role of Spock in the J.J. Abrams Star Trek movies.
Denis O'Hare As Dr. Crawford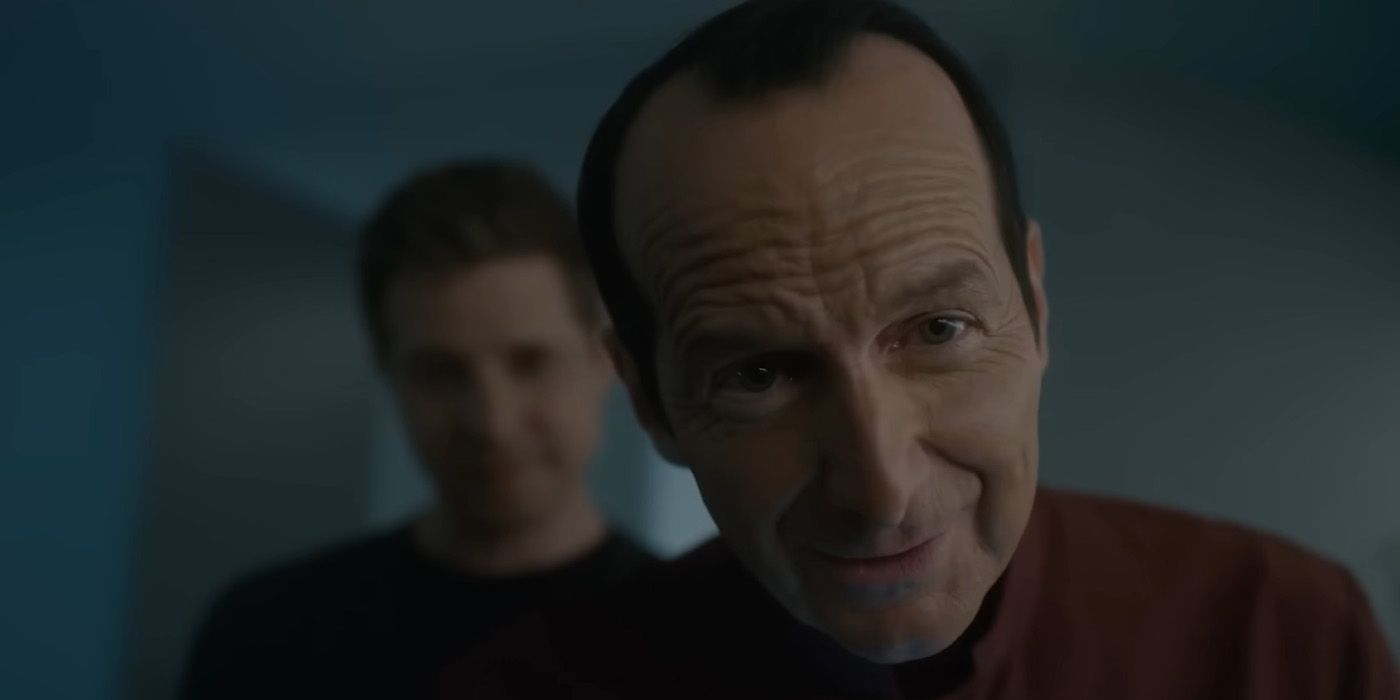 Denis O'Hare takes on the role of Dr. Crawford in the American Horror Story season 12 cast. He is a doctor involved with Anna's pregnancy and tries to convince her she has nothing to worry about, despite her fears. This isn't O'Hare's first time to appear in the AHS franchise either. He appeared in the first season, Murder House, as Larry Harvey, picking up an Emmy nomination. He also appeared in Coven as Spalding, Freak Show as Stanley, Hotel as Liz Taylor, Roanoke as Dr. Elias Cunningham / William Van Henderson, Double Feature as Holden Vaughn, American Horror Stories as Van Wirt, and NYC as Henry Grant. Freak Show earned him a second Emmy nomination.
O'Hare was born in Missouri and started his career as a stage play actor, winning a Tony for Take Me Out in 2003. Other than American Horror Story, OI'Hare also starred in The Nevers, Big Little Lies, and True Blood. On the big screen, O'Hare had roles in Infinite Storm, The Goldfinch, Dallas Buyers Club, and Milk. In 2024, O'Hare has a role in A Quiet Place: Day One.
Billie Lourd as Olympia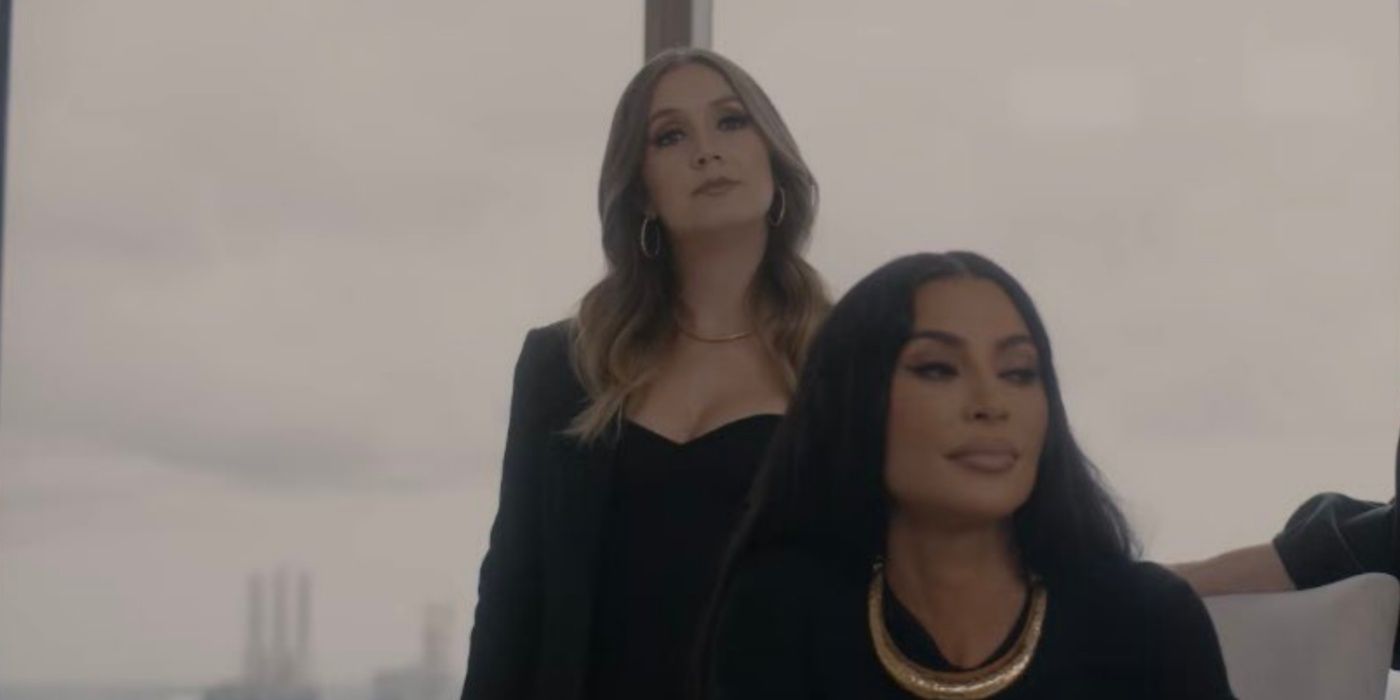 Billie Lourd plays Olympia in the American Horror Story season 12 cast. While there is little known about Olympia, she was seen in the trailer standing behind Siobhan in an office. This makes it look like she is part of the cult that has a hand in Anna's pregnancy. Lourd is Hollywood royalty. Her grandparents were musical superstar Eddie Fisher and actor Debbie Reynolds and her mother was Princess Leia herself, Carrie Fisher. She got her acting start in the Star Wars franchise.
Her first major starring role came in the TV show Scream Queens. However, Lourd is best known for her roles in the American Horror Story franchise. American Horror Story: Delicate will be her seventh turn in the franchise. Previously, she starred as Winter in Cult, Mallory in Apocalypse, Montana in 1984, Liv in American Horror Stories, Lark in Double Feature, and Dr. Hannah Wells in NYC​​​​​​.
Leslie Grossman as Emily Chapman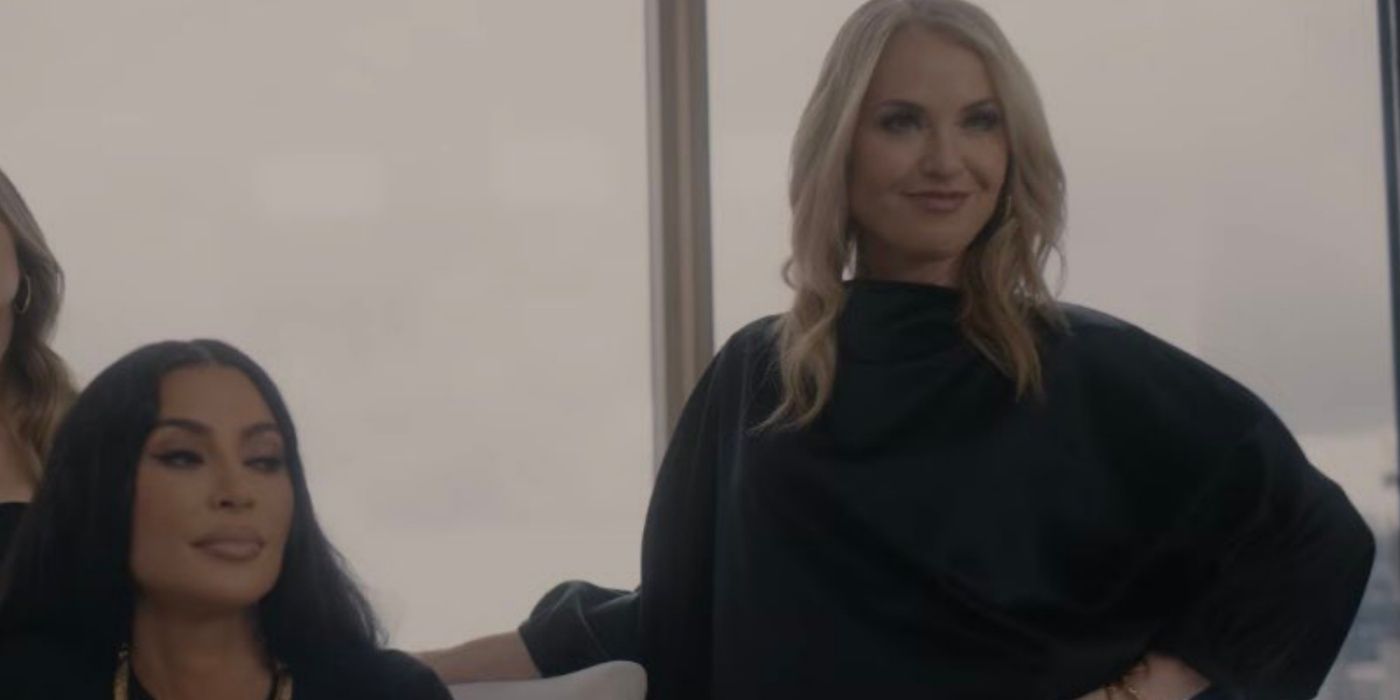 Leslie Grossman's American Horror Story season 12 character is Emily Chapman. While little is known about Emily, she was in a scene with Kim Kardashian's Siobhan, and that makes it look like she is part of the cult. Grossman is an actor from Los Angeles who got her start in The WB drama series Popular in 1999. She was impressive in that series, with the character of Mary Cherry written specifically for her.
Following that, she stuck with TV, with roles in What I Like About You, Nip/Tuck, Charmed, and CSI. She also took on a few movie roles, with parts in Miss Congeniality 2 and Running with Scissors. In 2022, she appeared in the Foo Fighters movie Studio 666. She is also an American Horror Story veteran. She starred as Meadow in Cult, Coco in Apocalypse, Margaret in 1984, Ursula in Double Feature, and Barbara in NYC.