News
Clueless Cast & Character Guide: Where They Are Now
Summary
Clueless, a modern adaptation of Jane Austen's Emma, continues to be remembered for its enjoyable characters and amusing satirical take on young adults and teen film tropes.
The Clueless cast, including Alicia Silverstone, Stacey Dash, and Paul Rudd, defined a generation and went on to have successful careers in the entertainment industry.
The characters in Clueless, such as Cher Horowitz, Dionne Davenport, and Tai Frasier, resonate with audiences due to their relatable coming-of-age storylines and memorable performances.
A modern adaptation of the Jane Austen literary classic Emma and directed by Amy Heckerling, 1995's Clueless is a movie that continues to be remembered for its enjoyable characters. Centered around Cher Horowitz, a privileged Beverly Hills teenager who meddles in the personal lives of her friends, family, and even teachers, the movie reinterprets Austen's novel as an amusing satire of not just young adults but also teen film tropes.
Clueless spawned a TV series of the same name, and while it couldn't replicate the success of the movie, it ran for three seasons and managed to bring back many of the beloved cast members to reprise their roles from the original, including Stacey Dash as Cher's best friend Dionne. However, Silverstone did not reprise her role as Clueless' protagonist. The Clueless cast defined a generation with their memorable, lovable characters, and several of the movie's stars went on to have successful careers and are still working today.
Cast of Clueless

Alicia Silverstone

Cher Horowitz

Stacey Dash

Dionne Davenport

Brittany Murphy

Tai Frasier

Paul Rudd

Josh Lucas

Dan Hedaya

Mel Horowitz

Donald Faison

Murray Duvall

Elisa Donovan

Amber Mariens

Breckin Meyer

Travis Birkenstock

Jeremy Sisto

Elton Tiscia

Wallace Shawn

Mr. Wendell Hall

Twink Caplan

Miss Toby Geist

Justin Walker

Christian Stovitz

Julie Brown

Coach Millie Stoeger

Nicole Bilderback

Summer Han
RELATED: 15 Best Makeover Movies Like Clueless
Alicia Silverstone As Cher Horowitz
Cher Horowitz became an iconic '90s protagonist thanks to Alicia Silverstone's winning performance. Cher is a good-natured student and one of the most popular girls at school. However, her intrusive activities, like setting up romantic relationships and giving "clueless" students a makeover, put her into some hilarious situations. The naivety that guides her coming-of-age arc makes her a perfect modern counterpart to Jane Austen's titular protagonist in Emma.
After Clueless, Silverstone played Batgirl in Batman and Robin and went on to have supporting roles in movies and shows including The Killing of a Sacred Deer, The Baby-Sitters Club, and American Horror Stories. In 2023, she starred in Reptile as Judy Nichols, alongside Benicio del Toro and Justin Timberlake. Even though Alicia Silverstone didn't want to star in Clueless, the role of Cher has become synonymous with her, and the actress even reprised the role for a 2023 Super Bowl advertisement, complete with her famous yellow plaid suit.
Related: What Happened To Alicia Silverstone After Clueless
Stacey Dash As Dionne Davenport
As stylish and sassy as her best friend, Cher, Dionne is equally remembered in Clueless for her self-assured personality and glamorous fashion choices. Dionne's constant clashes with her boyfriend, Murray, and her reckless driving have also gone on to define the character further. Apart from Clueless, including her starring role on the TV spinoff, Stacey Dash's most famous supporting appearances can be found in the Damon Wayans-fronted comedy Mo' Money and Danny DeVito's satire Renaissance Man, but none of them were critical darlings like Clueless.
Extremely vocal about her political views, Nash later planned a Congressional run for a California district, only to eventually back out. Dash poked fun at her political aspirations in Sharknado: The 4th Awakens, where she briefly appears as Chicago Mayor Sandra Mansfield.
Brittany Murphy As Tai Frasier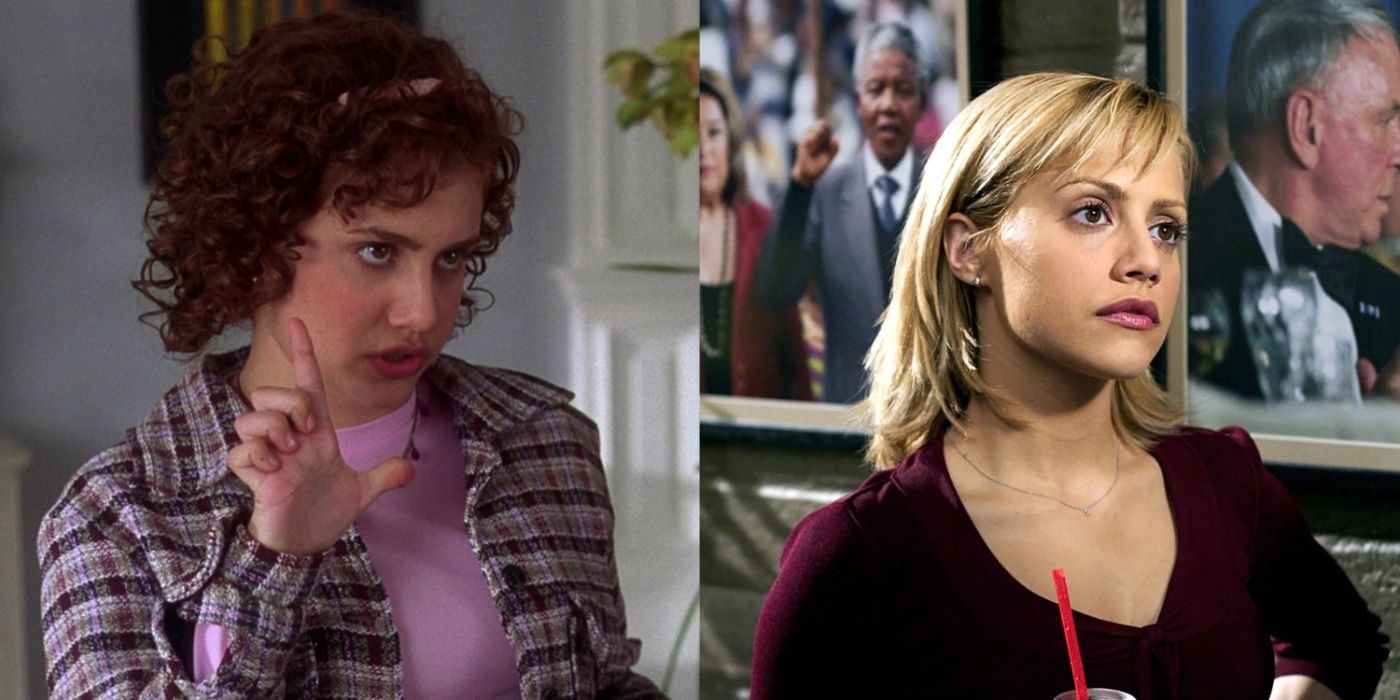 One of the biggest fan-favorite Clueless characters is Tai Frasier, played by Brittany Murphy, who perfectly contrasts Cher's upscale lifestyle. While Tai lacks the social status of Cher and Dionne, the transfer student soon rises up the ranks at school after Cher gives her a makeover. The way Cher turns her into a lab rat is comparable to how Emma's titular protagonist makes the awkward Harriet a subject of her social experiments in Jane Austen's novel.
Murphy later played significant roles in the movies Girl, Interrupted as Daisy Randone, 8 Mile as Alex Latourno, and Little Black Book as Stacy Holt. She also voice-acted in the animated sitcom King of the Hill as Luanne Platter. The actress passed away in 2009 due to anemia-induced pneumonia.
Paul Rudd As Josh Lucas
The role of Josh allowed Paul Rudd to showcase his comedic energy long before he became known as the MCU's Ant-Man. Josh is Cher's mature but condescending former stepbrother, who later turns into her romantic interest, serving as the Clueless counterpart to love interest Mr Knightley in Emma. Rudd went on to play mostly comedic characters in such movies as Anchorman, Role Models, and Knocked Up, but he has also showcased his dramatic flair in Ghostbusters: Afterlife. The Perks of Being A Wallflower, and The Fundamentals of Caring.
Rudd acquired mega-blockbuster star status when he appeared in Ant-Man as the titular superhero Scott Lang. He went on to star in two more Ant-Man films and appear across a number of MCU-connected projects. The Multiverse Sage has positioned Ant-Man and Rudd as one of the key figures in the massive cinematic franchise.
Dan Hedaya As Mel Horowitz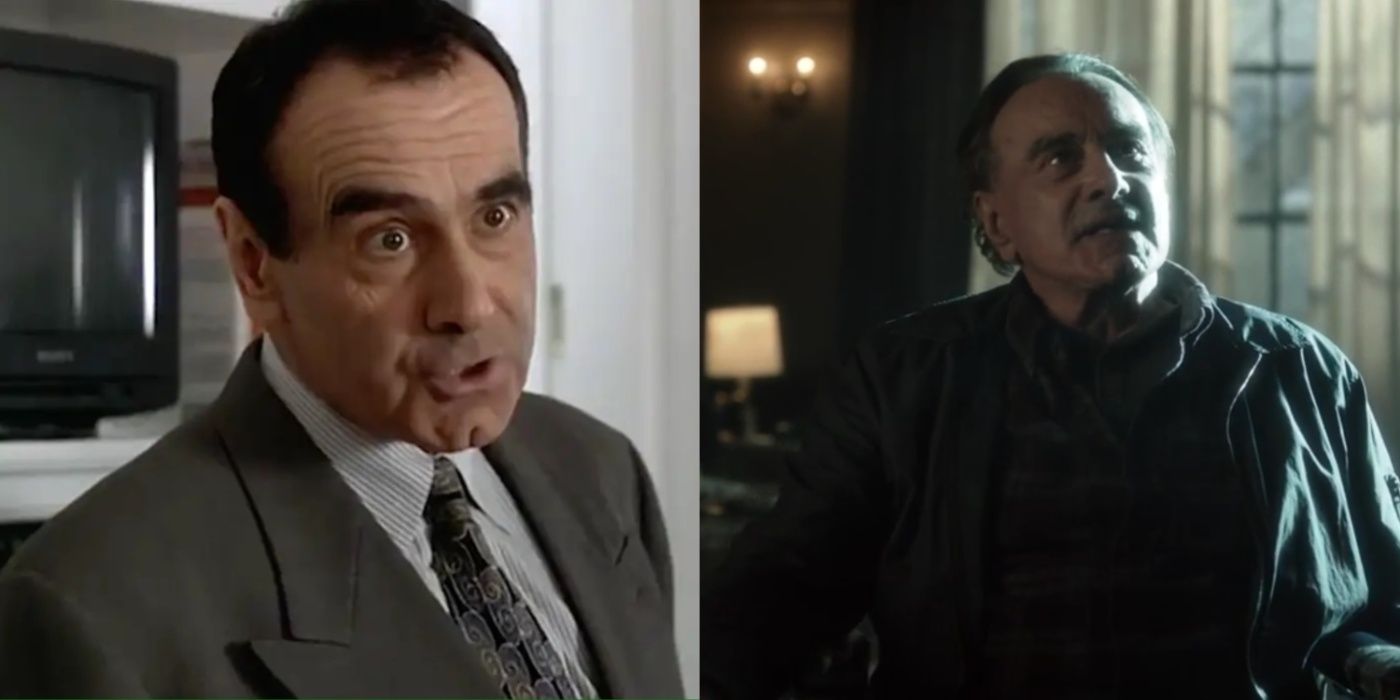 An overprotective father and a rich lawyer, Mel Horowitz was a fresh new character for Dan Hedaya to play, as he was previously better known for playing villains. The Arnold Schwarzenegger action classic Commando as Arius and the sitcom Cheers as Nick Tortelli are some of Hedaya's most popular credits playing the bad guy. As Cher's father in Clueless, Hedaya got to bring out a softer side of his personality, instantly coming off as a likable presence.
The actor has a diverse filmography including roles in Alien: Resurrection as General Martin Perez, Shaft as Detective Jack Roselli, Blood Simple as Julian Marty, The Addams Family as Tully Alford, Gotham as Detective Dix, and Fantastic Beasts and Where to Find Them as "Red".
Donald Faison As Murray Duvall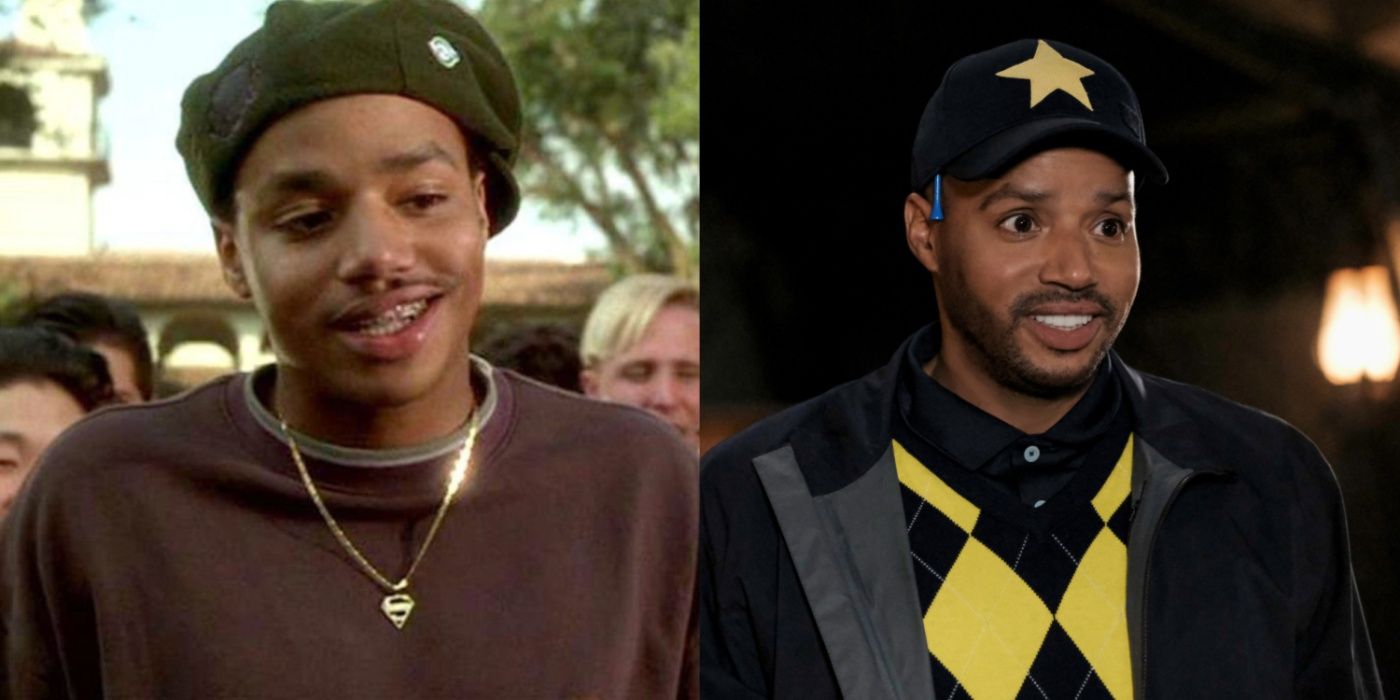 Dionne has an interesting relationship with her longtime boyfriend, Murray, who is played by Donald Faison in both the Clueless movie and TV show. The teen couple engages in frequent spats, but they do love each other passionately underneath it all. While Clueless introduced Donald Faison to audiences, his star-making role was Turk in the medical sitcom Scrubs. Faison became a household name with Scrubs, but he also acted in such movies as Skyline as Terry, Kick-Ass 2 as Doctor Gravity, and Remember the Titans as Petey Jones. He also portrayed the superhero Booster Gold in Legends of Tomorrow.
Related: 8 Things To Know About Zach Braff & Donald Faison's Real-Life Friendship
Elisa Donovan As Amber Mariens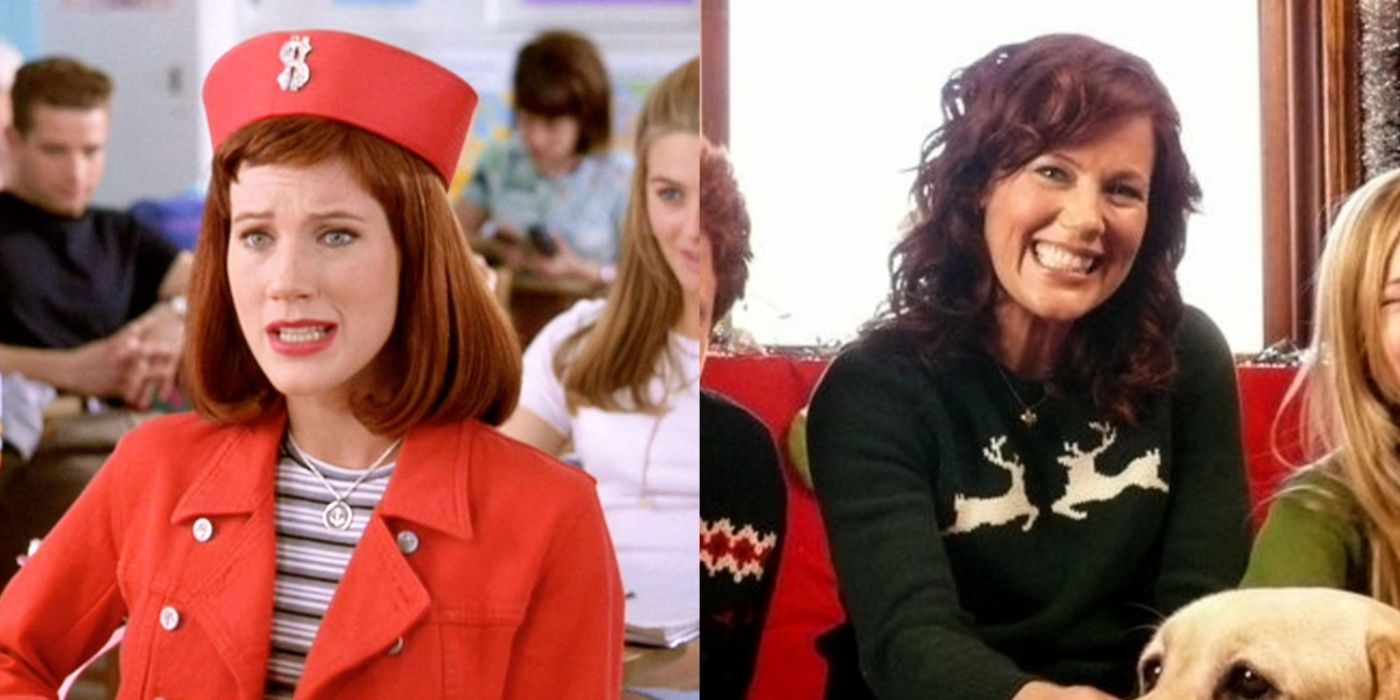 To combat Cher's popularity, her classmate Amber tries hard to ape her personality and fashion choices. Her attempts to become sassy only end up providing comedic relief, thanks to Elisa Donovan's committed performance in the role, which she reprised for the TV spinoff. One of Amber's most iconic scenes finds her making a "W" hand gesture and delivering some of the best Clueless quotes. Donovan also joined the main cast of Sabrina the Teen Witch in the early 2000s and starred in the Dog Who Saved Christmas film series.
Breckin Meyer As Travis Birkenstock
Travis is a skater who is often mocked by his classmates despite his friendly nature. Even though Tai falls for him, Cher tries to set her up with Elton instead. Much like Emma's disdain toward the farmer Robert Martin in Jane Austen's novel, Cher feels that Travis is beneath Tai, and that she deserves better. After Clueless, Breckin Meyer starred as Jon Arbuckle in Bill Murray's infamous Garfield live-action movie and appeared in other 2000s comedies including Road Trip and Rat Race, and starred in Changeland as Dan. Meyer is also a prolific voice actor, playing characters in Robot Chicken and voicing Joseph Gribble in King of the Hill.
Jeremy Sisto As Elton Tiscia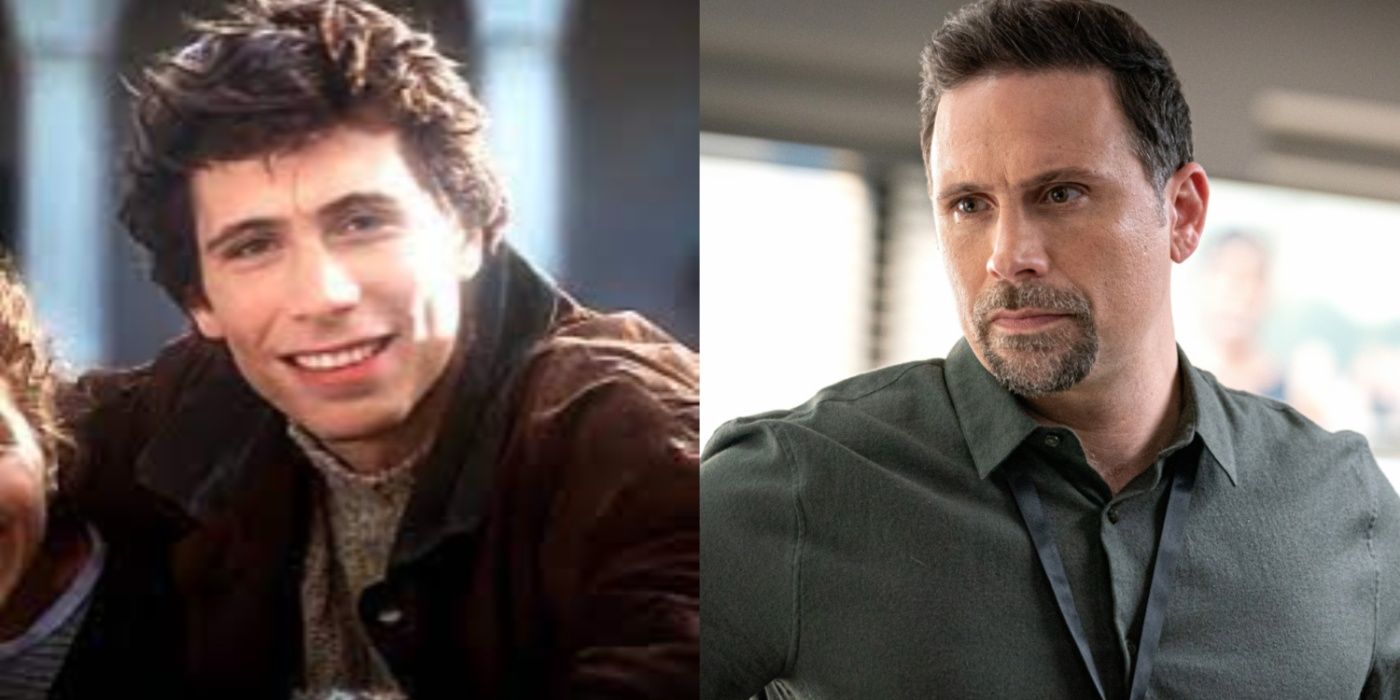 Elton is considered one of Bronson Alcott High School's most eligible young men, which is why Cher constantly tries to pair him with Tai even though Elton's true feelings lie with Cher. The Clueless character's inspiration from Emma is clear, as a similar character named Mr. Elton seems to hold a grudge against the title character when she rejects his advances.
Elton actor Jeremy Sisto went on to have a hugely successful career, playing Billy Chenowith, one of the main characters on Six Feet Under, and lead roles in Suburgatory as George Altman, FBI as Assistant Special Agent in Charge Jubal Valentine, and Law & Order as Clint Glover.
Wallace Shawn As Mr. Wendell Hall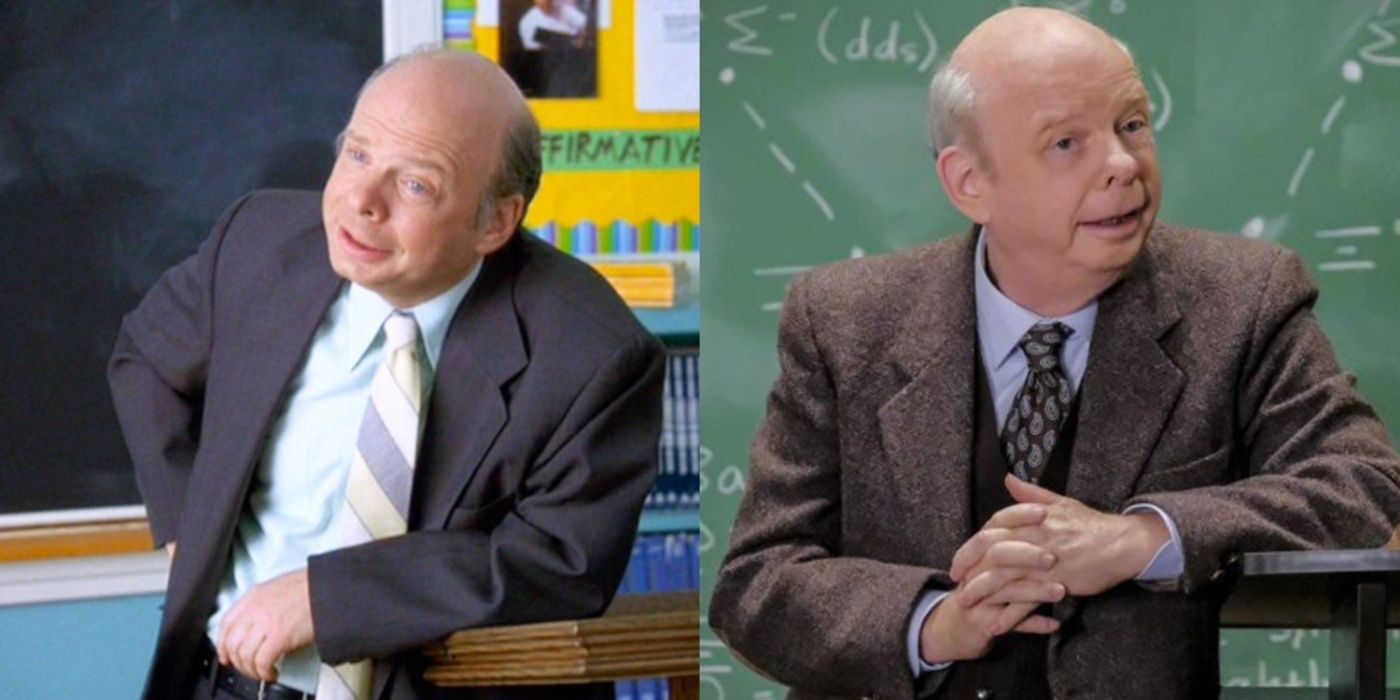 In Clueless, Wallace Shawn plays the gullible Mr. Hall, one of Cher's teachers whom she tries setting up with another member of the school's staff. Shawn drew on his experiences for his Clueless role, which he reprised in the TV show, as he previously worked as a teacher. The actor is known for his distinct bumbling energy and for playing usually lovable characters, with Mr. Hall being no exception. His best-known roles are Vizzini in The Princess Bride, Wally Shawn in My Dinner With Andre, and Rex in Toy Story but he has since become familiar to modern viewers with his role as Dr. John Sturgis in Young Sheldon.
Twink Caplan As Miss Toby Geist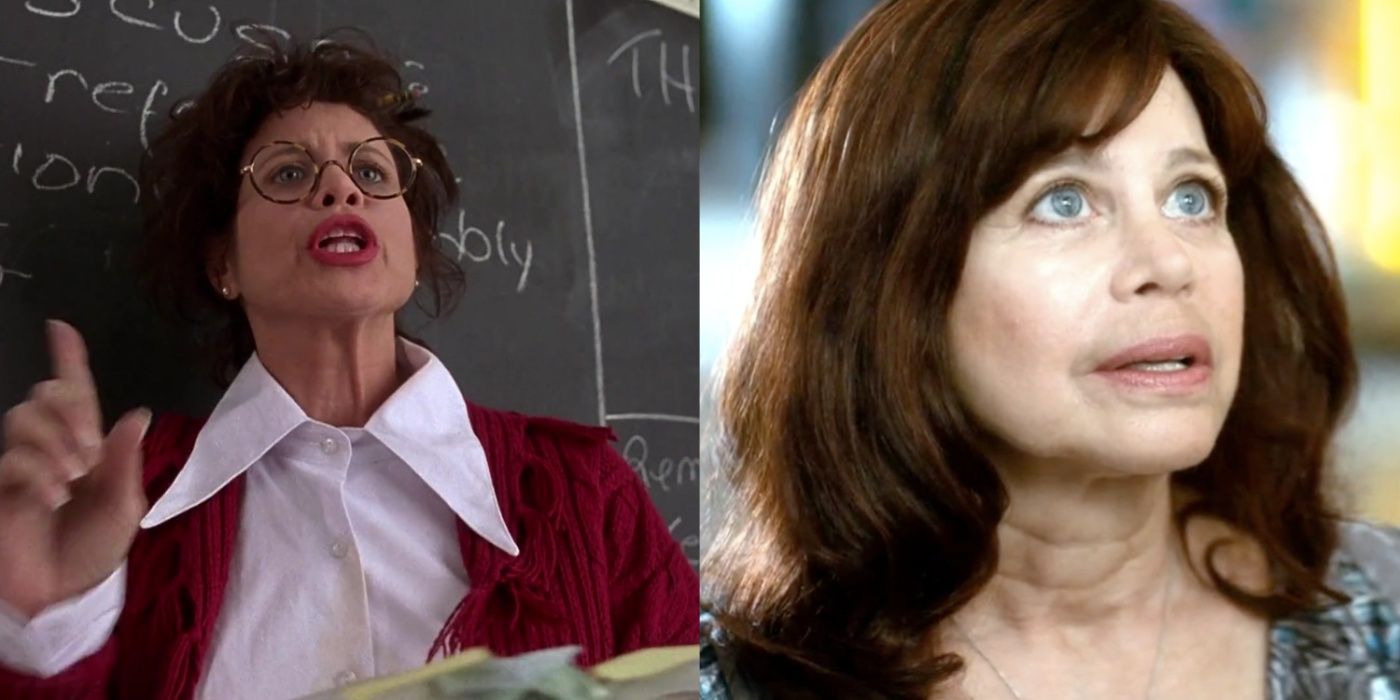 Miss Geist is one of Cher's many experiments in Clueless, as the protagonist tries to romantically link her with Mr. Hall. In front of her students, Geist comes off as daffy and awkward. Twink Caplan is also associated with the Look Who's Talking film franchise, appearing in all three installments as Rona, the flirty best friend of Kirstie Alley's heroine. The 2000s saw Caplan taking on guest roles in Community and CSI, and she appeared as Katie in Tim and Eric's Billion Dollar Movie. Apart from acting, Caplan had also ventured into film production and even served as an associate producer on Clueless. She also produced the TV show adaptation.
Related: 16 Secrets Behind The Making Of Clueless
Justin Walker As Christian Stovitz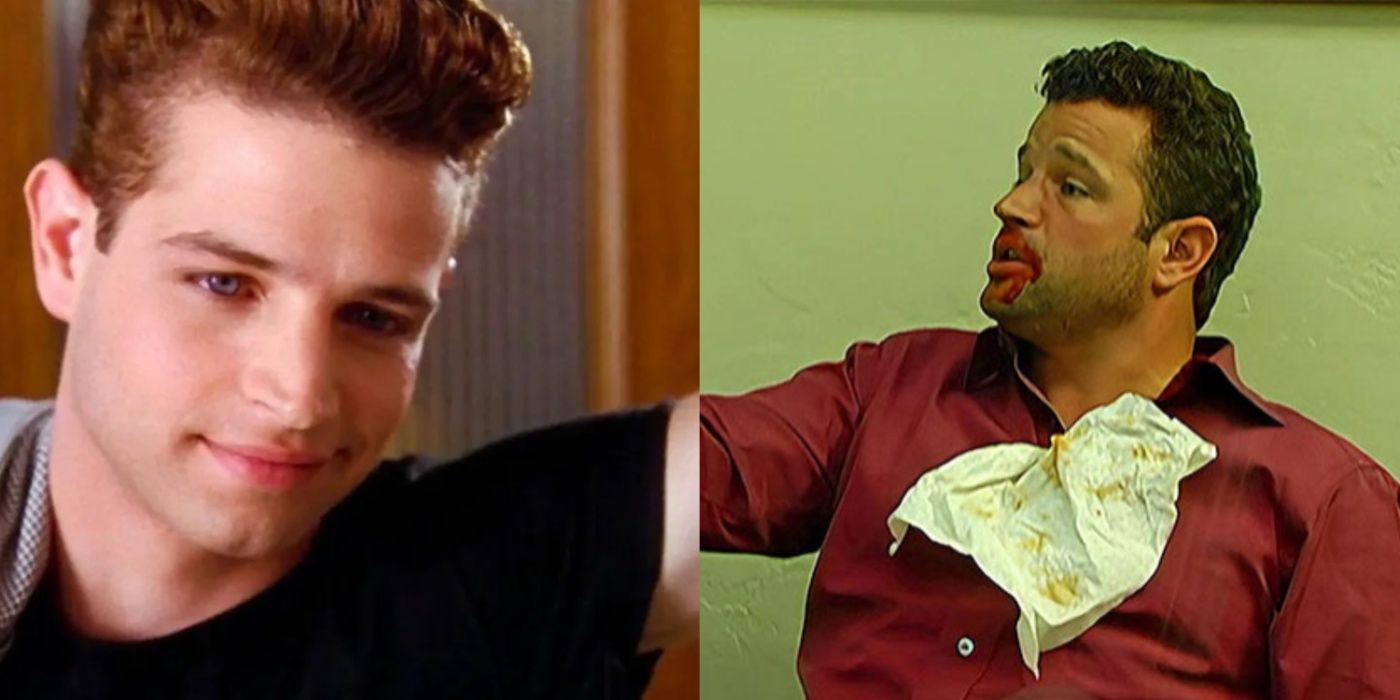 Cher has a huge crush on Christian, and even though he's a good friend to her, he does not return her feelings. While Justin Walker made his debut with Clueless and is best known for the movie, he appeared in a handful of 1990s and 2000s films, including the sci-fi horror Humanoids from the Deep as Matt, the teen horror comedy Boltneck as Lance Kipple, and Take Out as Don Libishitz.
Julie Brown As Coach Millie Stoeger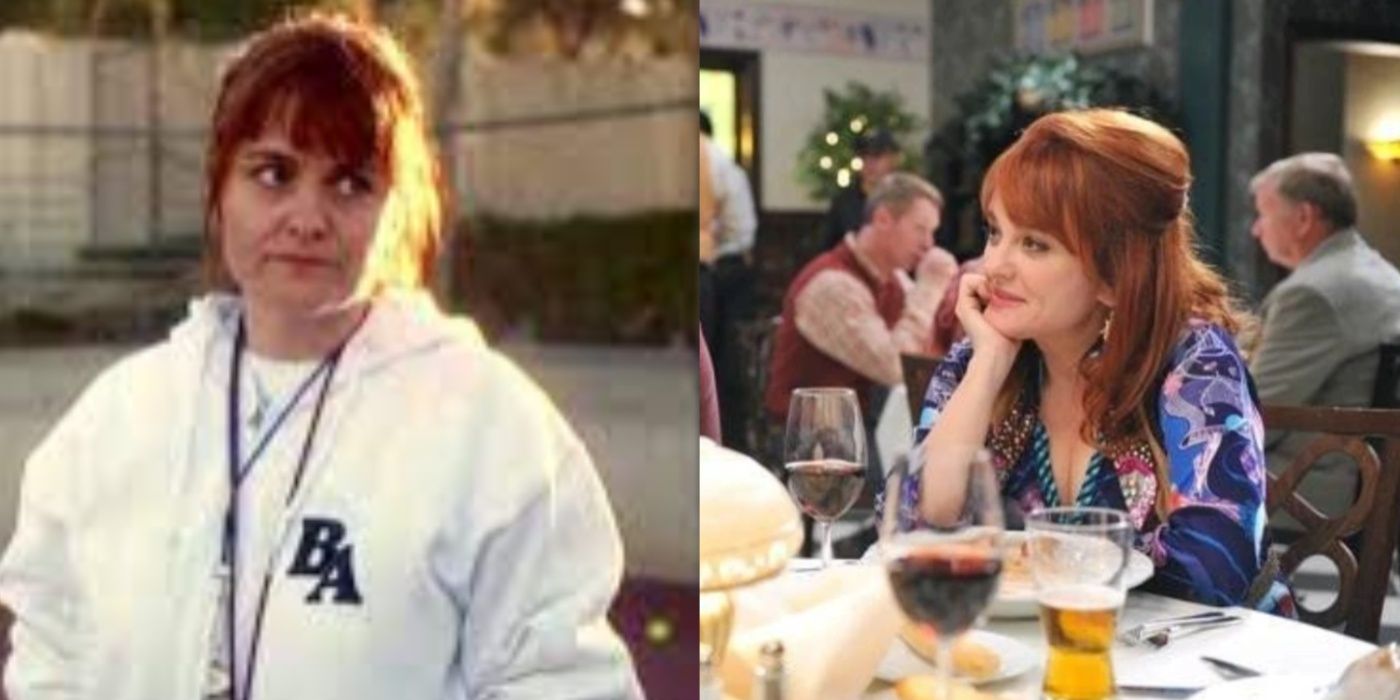 The school's physical education teacher, Millie Stoeger, is played by Julie Brown in the movie and TV series. The actress is known for her roles in '80s sci-fi comedy movies like The Incredible Shrinking Woman and Earth Girls Are Easy. Apart from releasing her standalone comedy albums, Brown also voiced Zatanna in Batman: The Animated Series and appeared in 13 episodes of The Middle as Paula Norwood.
Nicole Bilderback As Summer Han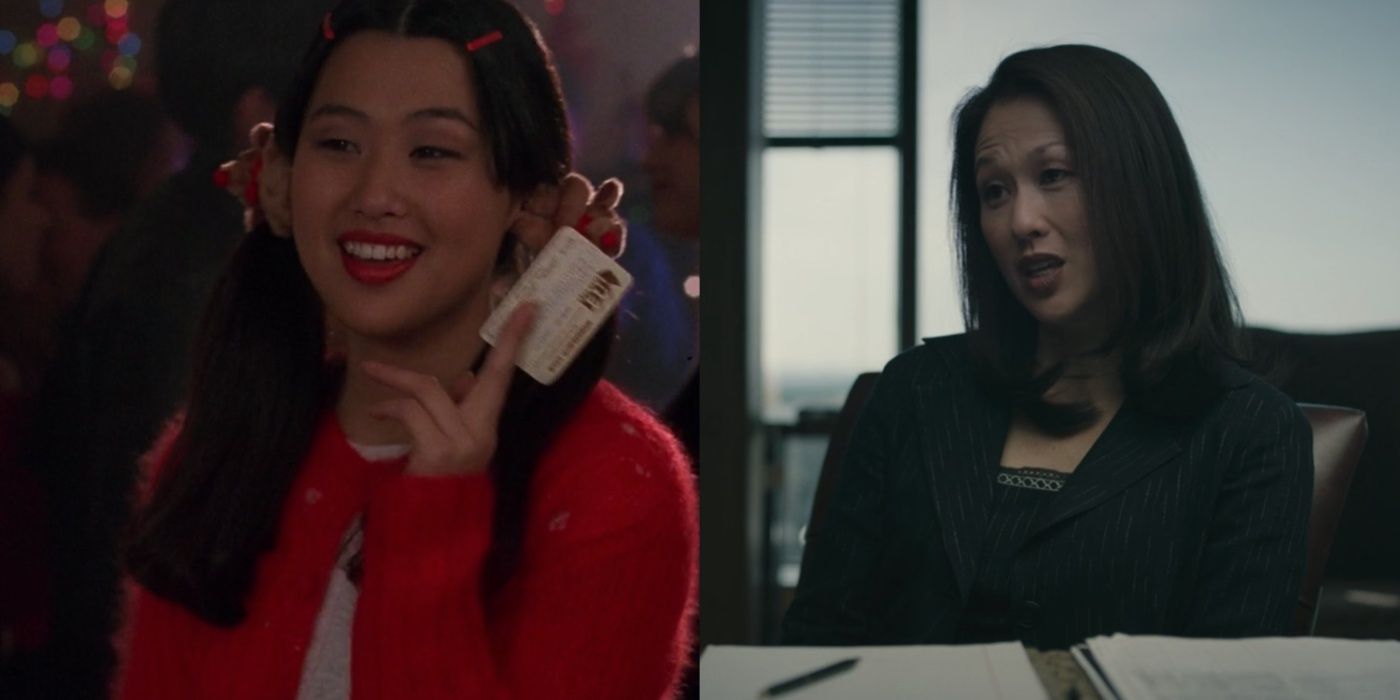 Nicole Bilderback plays one of Cher's many popular high school friends, Summer Han, in the Clueless movie and TV show. The actress found future success with recurring guest roles in Dawson's Creek and Dark Angel and supporting parts in the cheerleading comedy Bring It On and the teen comedy Bad Girls from Valley High. She also had a memorable guest appearance on Buffy the Vampire Slayer as one of Cordelia Chase's "Cordettes".
Where To Watch Clueless