News
Cobra Kai Season 6 Update Teases Series Finale, New Characters & Spinoff Possibilities
Summary
Co-creator Jon Hurwitz teases that Cobra Kai season 6 is still "evolving," and that it will feature some fun surprises for audiences.
He also addresses the potential for spinoffs or a continuation in the years ahead, expressing his hope that audiences are interested in catching up with the show's new characters at some point in the future.
While Ralph Macchio and Frank Zabka's original characters anchor Cobra Kai, new characters like Miguel Diaz or Samantha LaRusso may be able to anchor future iterations of the show.
Cobra Kai co-creator Jon Hurwitz teases what audiences can expect in season 6, including the series finale and the potential for spinoffs with new characters. Serving as a sequel show to 1984's The Karate Kid, Cobra Kai first aired in 2018, picking up the story with Ralph Macchio's Daniel LaRusso and William Zabka's Johnny Lawrence. After season 5 hit Netflix in September of last year, the streamer confirmed in early 2023 that the series would return for season 6, and that it would be the show's last.
Now, as the wait continues for Cobra Kai season 6, Hurwitz teases to UPI.com what's to come from the final batch of episodes. While it sounds like the series finale will conclude many of the character arcs that began almost 40 years ago, the co-creator isn't ruling out a continuation of the series in some way down the line. Check out Hurwitz's full comment below:
"Hopefully, the characters are rich enough that if there is an opportunity in the future to pick up with them again one day, they'll still be characters people are hoping to spend time with.

"We've also added so many characters to the mix and storylines to the mix that it's constantly evolving what this final season is going to be. We are taking ourselves to places in the finale that we think are going to be fun, surprising and exciting."
How Cobra Kai Could Continue After Season 6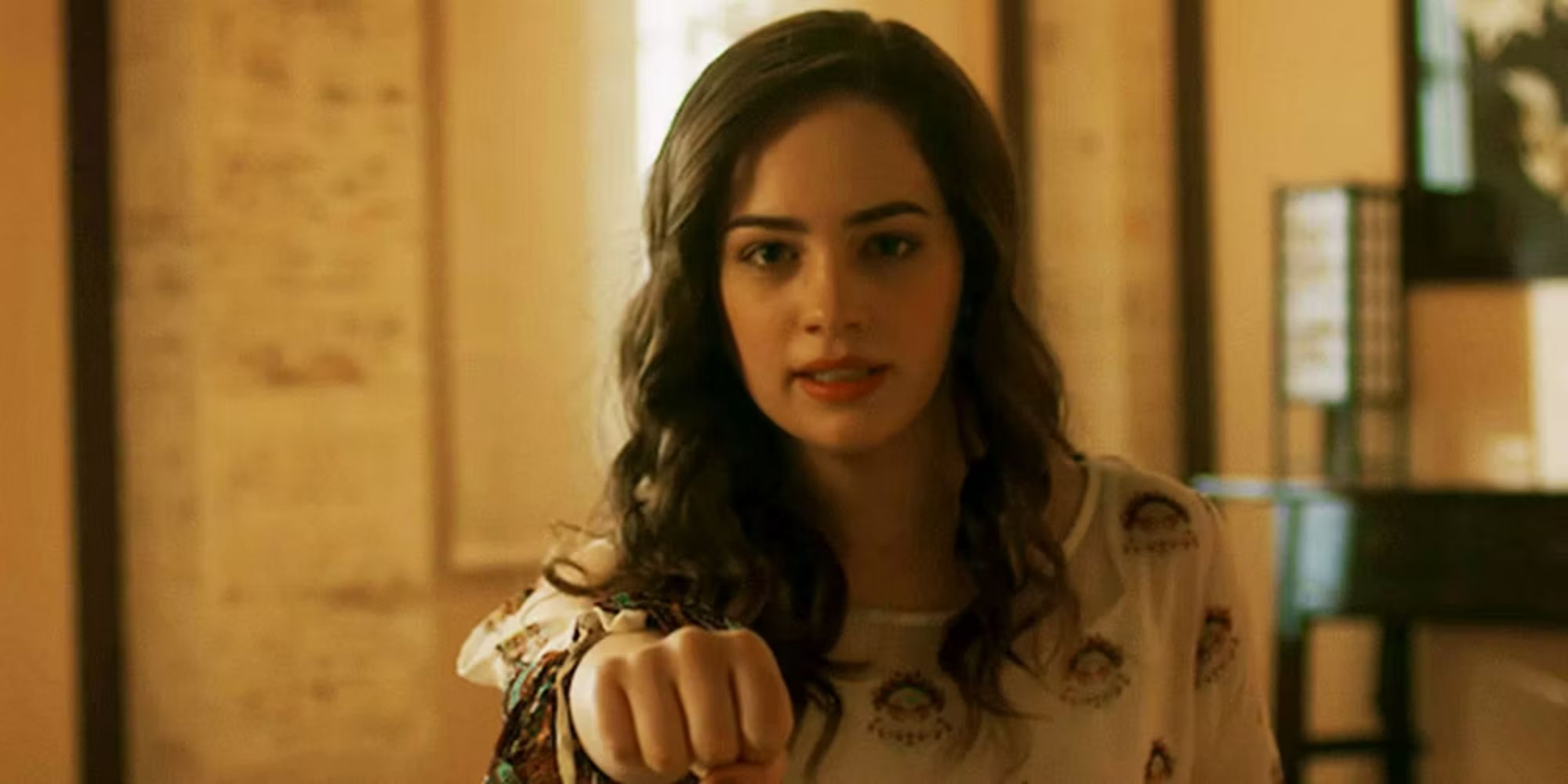 Premiering on YouTube more than 30 years after the release of The Karate Kid, there was some question as to whether Cobra Kai would work as a series. Season 1 suggested, however, that there was still plenty of room to explore the lives of characters like LaRusso and Lawrence. Plus, the introduction of new Cobra Kai cast members as original characters further enhanced the story, and they would, over the course of subsequent seasons, become key tenets of the series.
Cobra Kai season 1 was released as a YouTube exclusive, but the show moved to Netflix for season 3 and beyond. All 5 seasons of the show are now available to stream on Netflix.
While Hurwitz's comment doesn't shut the door on potential returns for both Macchio and Zabka, one implication is that the series could live on in some form with other characters. Someone like Miguel Diaz (Xolo Maridueña), for example, could be a prime candidate for a spinoff show, with his larger character arc from season 1 seeing him become a protagonist worth following. The same could be said for Samantha LaRusso (Mary Mouser), Daniel's daughter.
Hurwitz's comment suggests that, if a spinoff does happen, it might not be for some time. This may be for the best, as picking up with newer characters many years later, when they've been further shaped by their life experiences, would mirror the approach Cobra Kai took with Daniel and Johnny. It remains to be seen whether Cobra Kai season 6 will truly serve as the final chapter in the larger Karate Kid saga, but, at the very least, it sounds like audiences are in for a fitting finale that leaves the door open for further adventures.
Source: UPI.com
Cobra Kai

Cast:

Tanner Buchanan, Xolo Mariduena, Mary Mouser, Connor Murdock, Ralph Macchio, Nichole Brown, Jacob Bertrand, Griffin Santopietro, William Zabka

Genres:

Comedy, Drama, Action

Seasons:

5

Summary:

Cobra Kai is a continuation of the famous Karate Kid franchise, with Ralph Macchio and William Zabka reprising their roles from the movie several years later. Set thirty years after the All Valley Karate Tournament in 1984, the series focuses on Johnny Lawrence (William Zabka) reopening the Cobra Kai dojo. When down-on-his-luck Johnny Lawrence loses his job as a handyman in Los Angeles, he discovers his neighbor, Miguel Diaz(Xolo Mariduena), being bullied. When Miguel begs to be trained by Johnny, he reluctantly accepts, setting up the revival of the Cobra Kai Dojo, the soon-to-be home of many more outcasts that all unite under the dojo. Unfortunately, this revival reignites the rivalry between Daniel and Johnny, leading to the series' secondary conflict.The project was first announced in August 2017 after YouTube gave Cobra Kai a series order. Cobra Kai was eventually moved to Netflix from season 3 onwards. Season 5 premiered on September 9 2022 and focuses on Daniel and Johnny teaming up together to bring down the recently usurped Cobra Kai after Silver cheats to win at the All-Valley Karate Tournament in 2019.

Story By:

josh heald

Writers:

Josh Heald, Jon Hurwitz, Hayden Schlossberg, Michael Jonathan, Mattea Greene, Bill Posley, Stacey Harman, Joe Piarulli, Bob Dearden

Streaming Service:

Netflix

Directors:

Jon Hurwitz

Showrunner:

Jon Hurwitz