News
Dick Van Dyke Hated One Thing About His Mary Poppins Performance (& What He Says About It Now)
Summary
Dick Van Dyke's performance as Bert in Mary Poppins is one of the most memorable of his career, overshadowed only by his unfortunate Cockney accent.
Van Dyke admits his accent in the film was over-the-top and silly, but it hasn't affected the quality of his acting or singing.
In Mary Poppins Returns, Van Dyke had a chance to redeem himself with a more realistic accent, impressing his co-star Emily Blunt and proving his enduring talent as a performer.
Though Dick Van Dyke is crucial to Mary Poppins, the actor originally hated one part of his performance. Released in theaters in 1964 and based on the children's book series by P. L. Travers, Mary Poppins depicts the titular nanny (Julie Andrews) as she uses song, dance, magic, and love to teach the Banks family how to get along. The timeless Mary Poppins may be outdated in some respects but is still a music, Disney, and animation classic filled with iconic songs and lovable characters. Not just an audience favorite, the film earned 13 Academy Award nominations and won five, including Best Actress for Andrews.
Though he was not nominated, Dick Van Dyke as Bert in Mary Poppins is one of the most likable characters in the film. Bert is a painter, chimney sweep, and more who joins Mary Poppins and the Banks children on their adventures through London, singing in "Supercalifragilisticexpialidocious", and the Oscar-winning "Chim Chim Cheree". Van Dyke's performance as Bert would be one of the most memorable of his career if the actor were not so prolific, starring in The Dick Van Dyke Show, Chitty Chitty Bang Bang, Bye Bye Birdie, and more. Bert is an unforgettable character, but there is one aspect that Van Dyke hopes viewers would forget.
Related: Why Mary Poppins' Author Hated The Disney Movie So Much
Dick Van Dyke Was Embarrassed By His "Atrocious" Cockney Accent In Mary Poppins
As memorable a character as Bert is in Mary Poppins, his accent is admittedly over-the-top. Dick Van Dyke agrees and says that his decision to speak in a stereotypical Cockney accent has haunted him his whole life via Daily Mail. He's quoted as saying, "I've taken it on the chin for 60 years about my atrocious Cockney accent in the first movie." It's not an offensive accent nor does it affect the quality of Van Dyke's acting and singing, but it's just silly. In his attempts to mimic a certain type of working-class British accent, he only succeeds in sounding like a cartoon character.
Fortunately, Dick Van Dyke had a second chance at an appropriate accent in Mary Poppins Returns from 2018. There, Van Dyke appears in a cameo as the elderly Mr. Dawes Jr., who shows up for one scene and song. Van Dyke says that for the sequel, "Because of that [Mary Poppins], they had a language gal almost handcuffed to me. She made me sound pretty good. They won't laugh at me on this one." The actor made an effort to portray a more realistic accent for the sequel and definitely succeeded.
Dick Van Dyke also plays Mr. Dawes Sr. in Mary Poppins and the character is credited as "Navckid Keyd", an anagram of "Dick Van Dyke".
What Emily Blunt Said About Van Dyke's Mary Poppins Returns Performance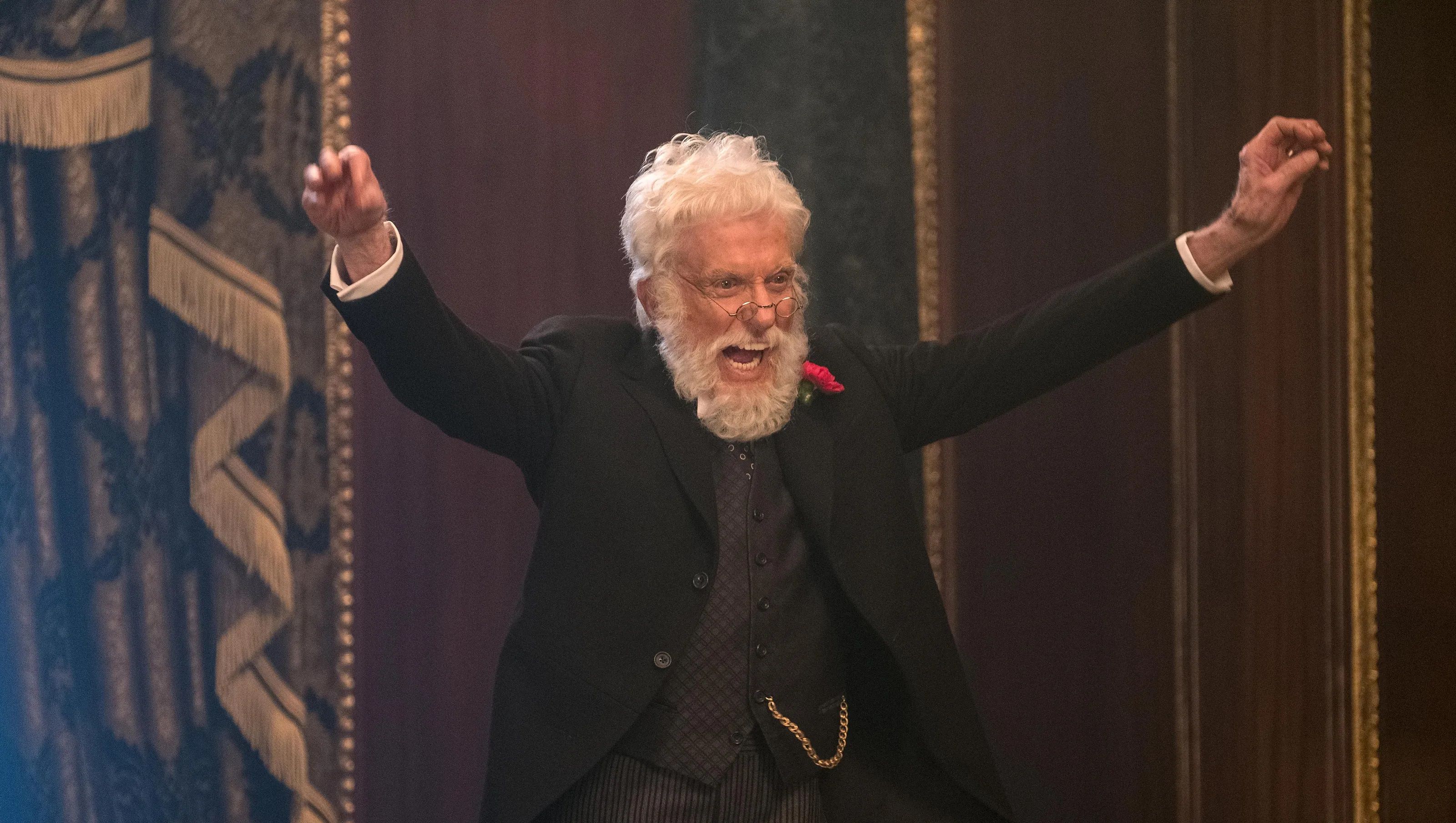 The new Mary Poppins in Mary Poppins Returns, Emily Blunt, was amazed by Van Dyke's performance, saying, "Dick is so lithe nobody could believe that it is him actually dancing." She also says how important it was to the rest of the cast to have the legendary performer on set, and they spent time just sitting around asking him questions. It's a testament to Dick Van Dyke that even with his unfortunate accent work, his performance as Bert stands out as one of the best parts of Mary Poppins and is still inspiring actors like Blunt.
Mary Poppins

Release Date:

1965-06-18

Director:

Robert Stevenson

Cast:

Karen Dotrice, Glynis Johns, Dick Van Dyke, David Tomlinson, Julie Andrews, Matthew Garber

Rating:

G

Runtime:

139 minutes

Genres:

Musical, Comedy, Fantasy, Family

Writers:

Don DaGradi, Bill Walsh

Summary:

In turn of the century London, a magical nanny employs music and adventure to help two neglected children become closer to their father.

Budget:

$6 million

Studio(s):

Disney

Distributor(s):

Disney

Sequel(s):

Mary Poppins Returns