News
Did Gino's Bachelor Party Lead To A Breakup With Jasmine? (What We Know About The Event)
Summary
Gino's secret bachelor party at a strip club is causing a shocking split between him and Jasmine in season 10 of 90 Day Fiancé.
Jasmine, feeling guilty and blaming herself for her extreme jealousy, confronts Gino about his actions at the party.
The preview for the next episode suggests that Jasmine ends her engagement with Gino, throwing her ring away, indicating that their relationship is likely over.
90 Day Fiancé alum Gino Palazzolo's secret bachelor party is leading to a shocking rift with fiancé Jasmine Pineda on season 10. Jasmine, a 36-year-old from Panama, became engaged to the 53-year-old Gino Palazzolo on 90 Day Fiancé: Before the 90 Days season 4. Jasmine and Gino have had their ups and downs in the past three years and came close to breaking up more than once. They still decided to continue their relationship. Jasmine came to the U.S. on a K-1 visa. However, within days of her moving there, Jasmine found a lip gloss tube in Gino's truck, which, according to her, meant that he was cheating.
Jasmine met Gino's cousin Dana's wife, Michelle, at a nail spa. Jasmine wanted to get some pampering done to take her mind off her fights with Gino. Michelle had become the only member of Gino's family Jasmine felt safe with. Jasmine thought Michelle was not judgmental and was open to getting to know Jasmine better. Michelle suggested they do a girl's night. Jasmine agreed because she needed a break from being Gino's maid and cleaner. Michelle suggested that since Gino already had a bachelor party, they could get some girlfriends and have some fun together. Jasmine realized that Gino hadn't told her about having a bachelor party at all.
Related: 20 Best Reality TV Shows Right Now
Gino Had A Secret Bachelor Party In America
Gino had told Jasmine that he was not having a bachelor party until she came to America. 90 Day Fiancé star Jasmine was going to be the one organizing it. Michelle informed her that Gino threw the party the day before Jasmine moved to the U.S. Jasmine now wanted to know what Gino did at the party. Perhaps Jasmine already had an idea but still wanted to confirm her suspicions by getting Michelle to tell her. Michelle told her that Gino had gone to a strip club.
Gino Went To A Strip Club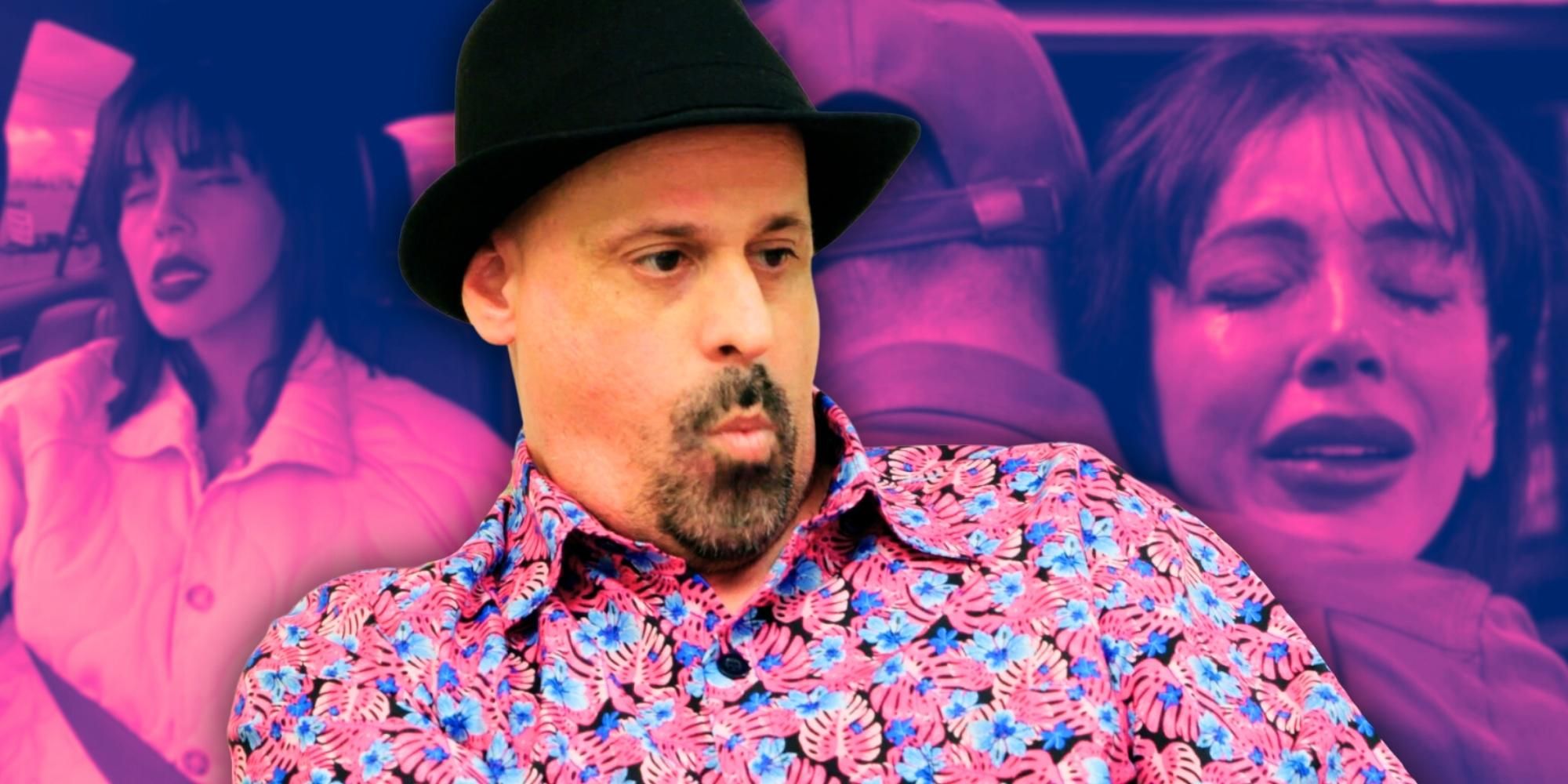 Jasmine wanted to understand what happened to Gino at the strip club. She asked Michelle whether there would have been women touching Gino or if Gino was just sitting there looking at women dancing. "You know, it was a bachelor party. I'm sure he got touched," Michelle explained. Jasmine was shocked to know what Gino had been doing behind her back.
Will Jasmine End Her Engagement With Gino?
All this while, Jasmine had been feeling guilty for getting mad at Gino. She was being hard on herself and blaming herself for everything because of her extreme jealousy. Jasmine regretted not having trusted her instincts because she turned out to be right. The preview for the next episode of 90 Day Fiancé showed Jasmine asking Gino what he did before the day she arrived. A flashback showed Gino surrounded by two scantily dressed women as he slapped one of their behind. "You act like I cheated on you on something," said Gino, while Jasmine cried, "That's the way it feels." Jasmine walked away, saying, "I'm not going doing **** with his man."
As Jasmine weeps, the cameras show her ring lying on the floor next to her after she's thrown it away. The shot suggests Jasmine and Gino's engagement is over, and there's no chance of her getting back with him. So far, there has been no confirmation that Jasmine and Gino got married in 90 Day Fiancé. Jasmine still appears to be in the U.S., as per her Instagram, but Gino is nowhere to be seen with her or on her feed. Even though they have split in the past and gotten back together, this could have been the last straw that ended Jasmine and Gino's relationship.
90 Day Fiancé airs Sundays at 8 p.m. EST on TLC.
Source: 90 Day Fiancé/Instagram, Jasmine Pineda/Instagram
90 Day Fiance

Release Date:

2014-01-12

Cast:

Shaun Robinson

Main Genre:

Reality

Genres:

Romance, Drama, Reality TV

Seasons:

9

Network:

TLC

Streaming Service(s):

TLC GO

Franchise(s):

90 Day Fiancé

Directors:

Rogue Rubin, Kevin Rhoades, Jessica Hernandez

Showrunner:

Kyle Hamley