TV News
Doctor Who Season 14 Set Photos Reveal New Ncuti Gatwa Costume That Nods To His Scottish Heritage
Summary
New set photos reveal Fifteenth Doctor in Scottish-inspired garb, a nod to Ncuti Gatwa's Scottish heritage.
Gatwa's Doctor will have multiple different costumes, including a blue pinstripe suit and a brown checkered coat.
The costumes in Doctor Who season 14 represent a balance between honoring the past and embracing a more dynamic version of the Doctor.
New set photos from Doctor Who season 14 reveal the Fifteenth Doctor clad in Scottish-inspired garb. Sex Education's Ncuti Gatwa will soon take over as the Fifteenth Doctor in Doctor Who season 14, following David Tennant's brief return as the Fourteenth Doctor. While Doctor Who season 14's release date has not been announced yet, Gatwa's Time Lord will be introduced this fall during the 60th anniversary specials.
Doctor Who Filming Locations reveals a new look at Gatwa's Time Lord costume. While the photos do not reveal Gatwa, the post claims them to be of one of the actor's doubles. Check out the images below:
Gatwa's double wears a simple outfit that seems to be Scottish-inspired. The costume includes a bright yellow shirt, sleek leather jacket, brown combat boots, and a traditional-looking kilt. Gatwa himself hails from Scotland, so this look is an apt nod to his Scottish heritage.
Why The Fifteenth Doctor's Costumes Are Significant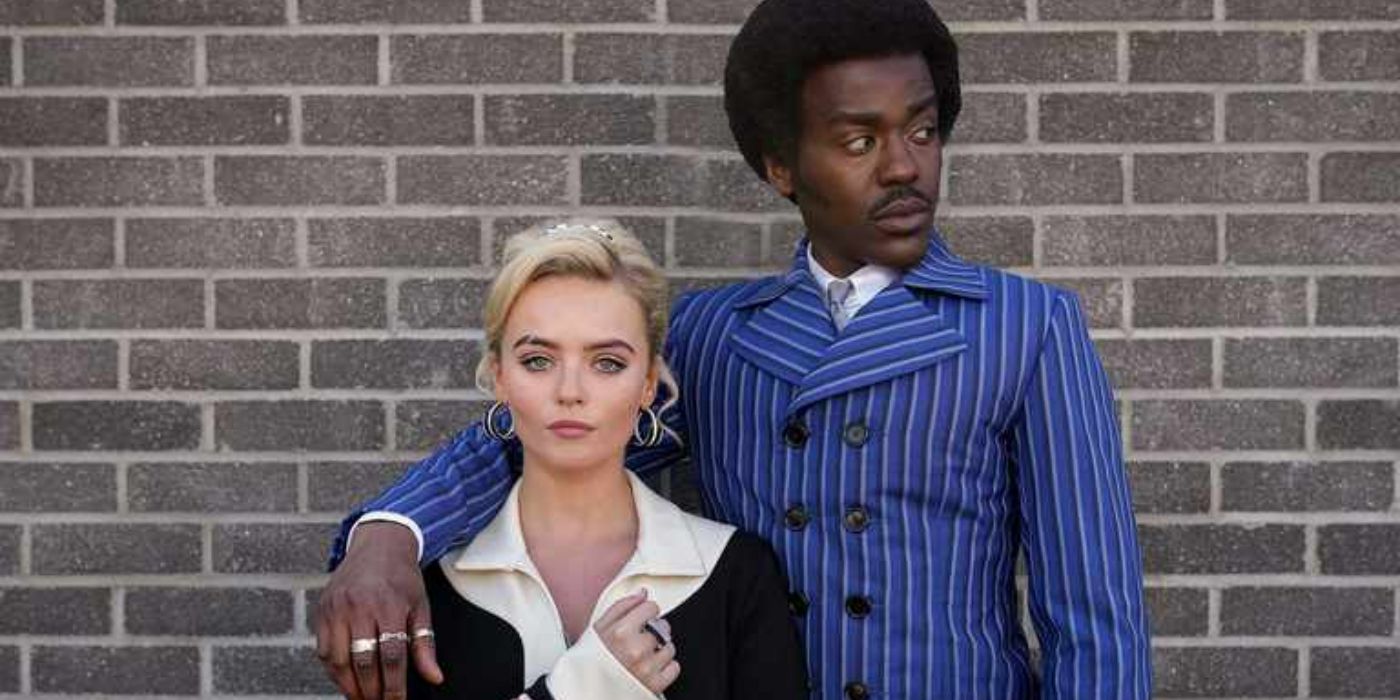 Throughout Doctor Who's multi-decade lifetime, the Time Lords have adorned various clothing that has become quintessential to their characters. Certain elements, such as Tennant's signature Converse sneaker, become instantly recognizable and closely associated with the Doctors who have sported them. Dressed in a ravishing kilt, Gatwa's Fifteenth Doctor would have the opportunity to have an equally iconic look.
Already, a key aspect of Gatwa's appearance will be distinguishable from other Time Lords. Unlike his predecessors, who stuck to one classic look as they traveled through different dimensions, the Fifteenth Doctor is set to have multiple different costumes. Those revealed have included a blue pinstripe suit, a brown checkered coat, and a retro-inspired outfit. Several of Gatwa's Doctor Who looks appear to recall those of his predecessors, with slight twists included.
Related: Doctor Who Season 14 Cast Guide – Every New & Returning Character
With this costume count change, Doctor Who season 14's purpose is likely twofold. First, Doctor Who season 14 will present an updated and perhaps more dynamic version of the Doctor, whose extravagant outer style could match a vibrant personality. Contrastingly, returning showrunner Russell T. Davies has also mentioned a desire for Doctor Who to return to its roots. In paying homage to those who came before while adding new looks, Doctor Who season 14's costumes could act as a microcosm for how the season attempts to operate as a whole.
Source: Doctor Who Filming Locations/Twitter