News
For All Mankind Season 5 Gets Encouraging Update After Unusual Setback
Summary
For All Mankind creator Ronald Moore hints at a potential season 5, with meaningful discussions taking place and industry-wide preparations underway.
Show co-creators have previously expressed plans for at least six or seven seasons, indicating that season 5 is likely and won't be the final season.
While no Apple TV+ show has gone beyond four seasons yet, For All Mankind's critical acclaim and success make a season 5 renewal possible, especially considering the streamer's short operating history.
For All Mankind creator Ronald Moore gives an encouraging update about season 5. The Apple TV+ show dramatizes a world where the global space race between the United States and the Soviet Union never ended and its effects on the astronauts and their families in the aftermath of said race. The series, which launched in 2019, has already run for three successful seasons, while season 4 is currently streaming its weekly episodes on Apple TV+. The For All Mankind season 4 cast includes Joel Kinnaman, Wrenn Schmidt, Tyner Rushing, Jodi Balfour, and Daniel Stern.
Speaking to Collider, Moore discusses the chances of For All Mankind season 5. The screenwriter and producer, who is well-known for his work on the Star Trek universe, shared that there have been meaningful conversations about the show's future, adding that everyone involved is beginning to gradually gear up for a new season. Read his full comments below:
There's definitely been more conversation about it, yeah. You can sense things are starting to pick up, and just industry-wide everyone's starting to gear up towards, "Okay, we know it's about to all happen again, so let's start talking in earnest about how we prepare the way for it."
Will For All Mankind Get A Season 5 Renewal On Apple TV+?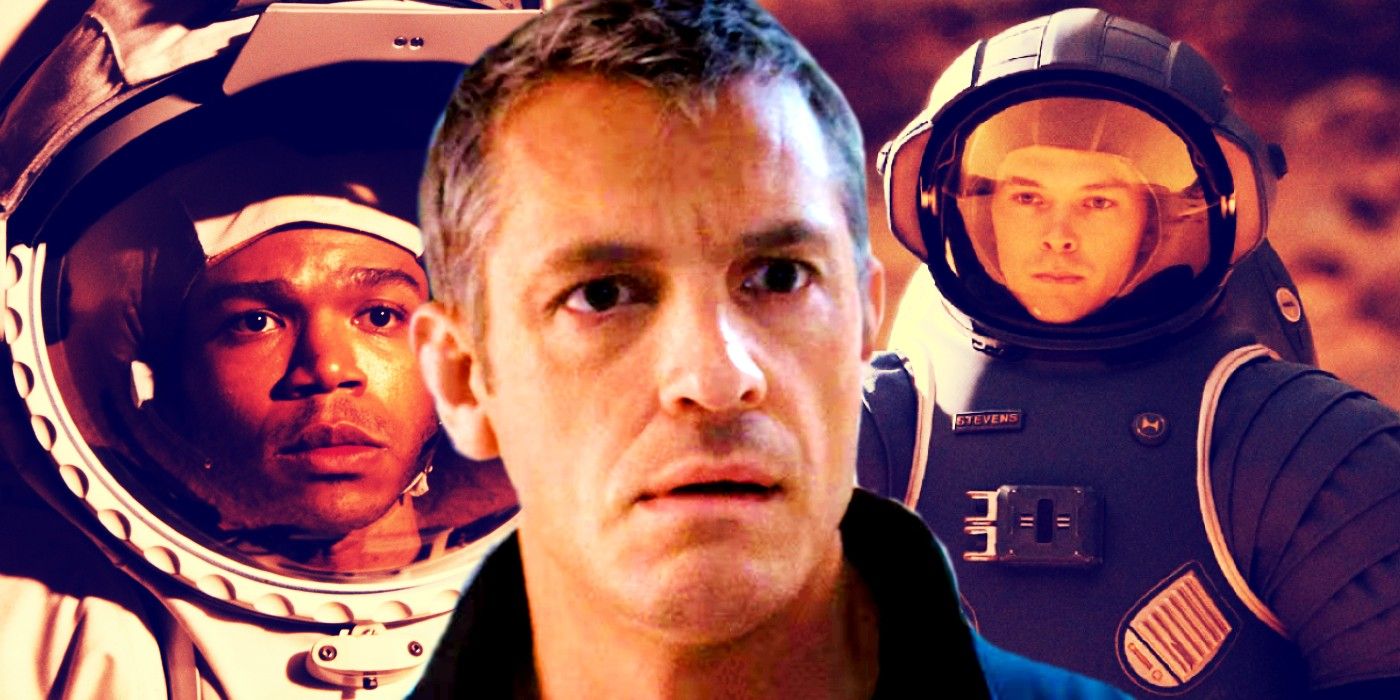 The creative team had previously teased their plans beyond For All Mankind season 4. In a similar interview, co-creators Ben Nedivi and Matt Wolpert revealed that the show is currently past its halfway point as they intended that For All Mankind could run for at least six or seven seasons. This means that, if the game plan remains in place, season 5 will look very likely and will not be the final season.
As of today, no Apple TV+ show has gone beyond four seasons, with For All Mankind tying M. Night Shyamalan's Servant as the two longest-running shows on the streamer. While this may seem concerning, it's important to note that the streamer only began operating in 2019, so it makes sense why no shows are older than the four-year mark. Also, For All Mankind is a critically acclaimed hit for Apple TV+, which makes the likelihood of a season 5 renewal possible. The show currently holds a high critical score of 92% on Rotten Tomatoes.
Related: What Happened To Danny In For All Mankind
If season 5 were to be renewed, it's uncertain where the story would go since season 4 is currently streaming on Apple TV+. Recently, For All Mankind season 4, episode 1 revealed that Danny Stevens (Casey W. Johnson) has been written out of the show. The show creators have promised to give clarity to his mysterious disappearance as the current season progresses. In addition, the new season introduces the new character Miles Dale (Toby Kebbell), a civilian who finds work on Mars. So, while talks are in place for season 5, the future seems promising as the creators have a plan for at least another two or three seasons.
Source: Collider
For All Mankind

Release Date:

2019-11-01

Cast:

Michaela Conlin, Jodi Balfour, Coral Peña, Colm Feore, Sarah Jones, Wrenn Schmidt, Casey W. Johnson, Cynthy Wu, Shantel VanSanten, Michael Harney, Krys Marshall, Joel Kinnaman, Sonya Walger, Michael Dorman

Genres:

Sci-Fi, Drama

Seasons:

3

Summary:

Imagine a world where the global space race never ended – For All Mankind is a thrilling "what if" take on history that explores what would have happened in the race to the moon between the Soviet Union and the United States, as well as the space programs and the race's effects on the astronauts and their families in the aftermath. The Apple TV+ series hails from Ronald D. Moore and stars Joel Kinnaman as a NASA astronaut. For All Mankind also features historical astronauts like Buzz Aldrin and Neil Armstrong.

Story By:

Ronald D. Moore

Writers:

Ronald D. Moore

Streaming Service:

Apple TV+, HBO Max

Directors:

Ronald D. Moore

Showrunner:

Ronald D. Moore