News
Invincible Season 2 Episodes 4 & 8 Teased By Creator
Warning: SPOILERS ahead for Invincible season 2, episode 3!
Summary
Invincible creator Robert Kirkman promises that season 2, episode 4 and episode 8 will be even more intense and exhilarating than the shocking season 1 finale.
The introduction of multiple threats, such as Angstrom Levy and the sequids, raises the stakes for Mark and the other superheroes as they face larger dangers in the upcoming episodes.
Omni-Man's return and his new role as the monarch of Thraxa hints at another story arc and a potential threat for Earth to deal with in the next episode.
Invincible creator Robert Kirkman has teased both season 2, episode 4 and season 2, episode 8 of the animated series will be even better than the wild season 1 finale. The superhero series has been full of shocking moments in season 2, such as Angstrom Levy's origin story and the sequids on Mars making their way toward Earth. However, none have been as shocking as season 1, episode 8, which saw Mark and Omni-Man have a bloody battle across America.
Speaking with Collider, Kirkman revealed that Invincible season 2 would be even wilder during episode 4 and episode 8 than anything that happened in season 1. He explained how the original comics always escalated the stakes in the story, underscoring how this would be reflected in the series as well. Check out what Kirkman had to say below:
Those were the next questions? Oh my god. All this specificity is just too much for me. The fourth episode, I think people are gonna be exhausted. So I'm happy about the break, which I think most people will be unhappy about, but that's fine. You need the time, you need to rest. But I think that each episode builds, so by the time you get to the fourth episode, you're like, "How is this all happening? It's crazy." Which is cool. There's a lot of people that I interact with that have only ever seen the first season and have never read the comics. I hear from people in that demographic a lot that are like, "How are you gonna top the end of Season 1?" And then people that have read the comics laugh.

So yeah, we're getting to the bigger stuff. Cory [Walker], Ryan [Ottley] and I were working on the comic for 16 years, and we really tried to maintain a sense of escalation through the 144-issue run. And that's one of the things that we really painstakingly paid attention to. When I'm working with Dan Duncan, and everybody on the show, making sure that sense of escalation is present, and we're able to add different things, and make the show denser and trim some of the fat that we had off the comic. I'm really proud of that. So as we get deeper into this, I mean, Season 2, Episode 4 is an insane, huge episode, but Season 2, Episode 8 tops it. And when you guys see [Season 3, Episode 8]? Whoo. [Laughs].
How Invincible Season 2 Is Bigger & Better Than Season 1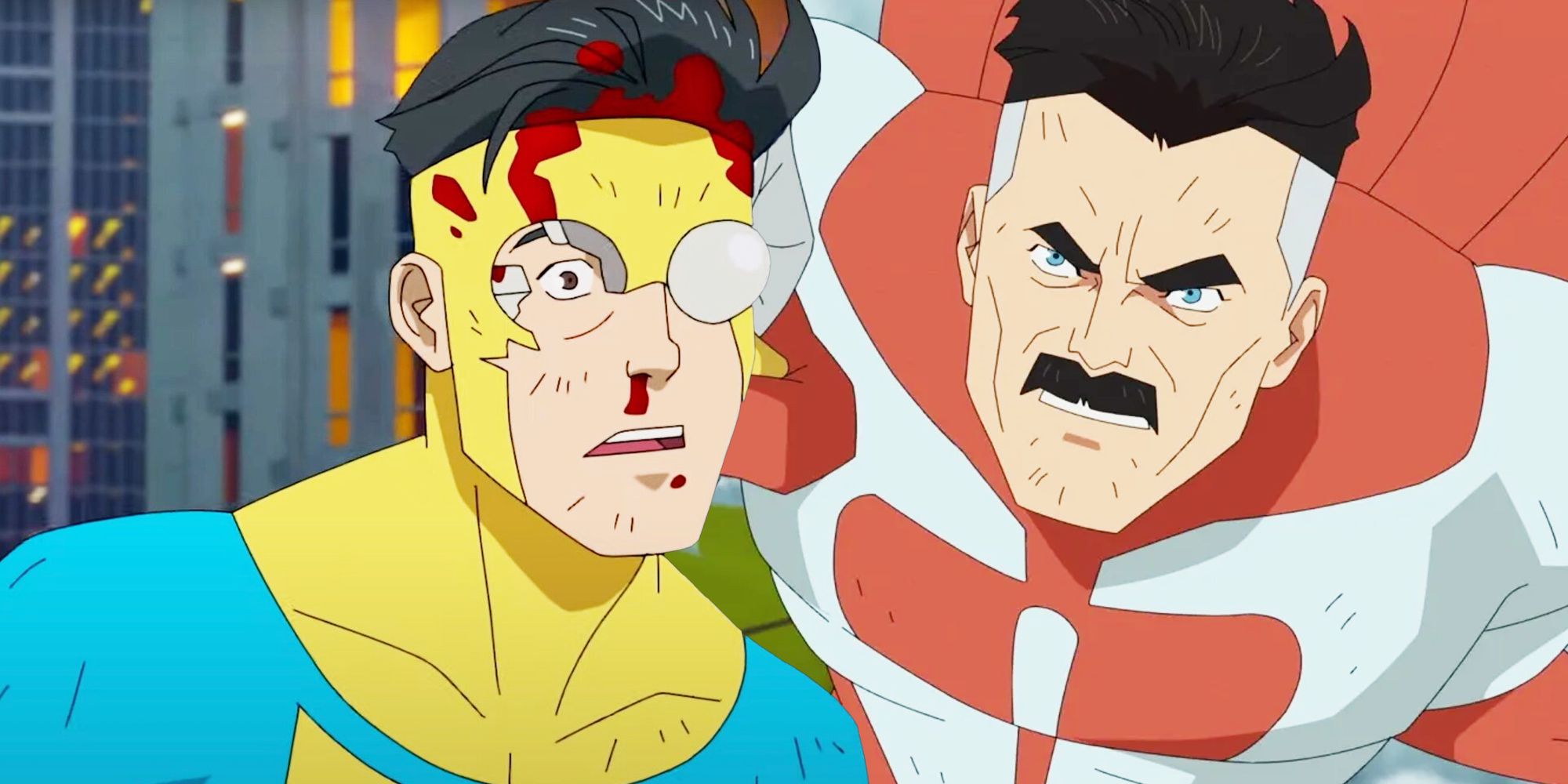 Invincible season 2 introduces Angstrom Levy as a new major threat to Mark, as the multi-dimensional antagonist has the memories of 1,000 versions of himself. However, the season also introduced multiple other threats to Earth, including the aforementioned sequids and the Lizard League. Season 2, episode 3 also ended by revealing Omni-Man has become the monarch of Thraxa, indicating he may threaten the planet's security once more.
By setting up a multitude of key threats to the world, the series raises the stakes for Mark and other superheroes that need to combat them. This aligns with Kirkman's mention of escalating the story's stakes, meaning season 2, episode 4 and 8 will likely deal with these larger threats coming to a head. With the creator also mentioning how wild Invincible season 3 will be, it appears these multiple threats to Earth are just the beginning.
Now that Omni-Man has returned to Invincible, the series will likely explore what he's been doing since he left Earth at the end of season 1. This revelation will likely set up a new piece of story for season 2 to explore, possibly adding the Viltrumite soldier as another threat Earth will have to contend with in the coming episodes. No matter how the rest of the season plays out, it's clear it will be even grander than anything it's explored before.
Invincible season 2, episode 4 will arrive on Prime Video on November 24, 2023.
Source: Collider
Invincible

Release Date:

2021-03-26

Cast:

Mark Hamill, Gillian Jacobs, Jon Hamm, Mae Whitman, Steven Yeun, Walton Goggins, Ezra Miller, Jonathan Groff, Sandra Oh, Djimon Hounsou, Khary Payton, Seth Rogen, Jeffrey Donovan, Sonequa Martin-Green, Mahershala Ali, Malese Jow, J. K. Simmons, Clancy Brown, Zazie Beetz, Zachary Quinto, Jason Mantzoukas, Nicole Byer

Genres:

Animation, Adventure, Action

Seasons:

1

Summary:

Based on the comic book character by Robert Kirkman, Invincible follows Mark Grayson, a seventeen-year-old who leads a seemingly average life save for the fact that he lives behind the shadow of his superhero father, Omni-Man. Mark goes on to develop superhuman abilities, but he must also learn that his father's legacy isn't as glitzy and glamorous as he's been led to believe.The animated series boasts a star-studded cast that also includes Mark Hamill, Sandra Oh, and Mahershala Ali.

Story By:

Robert Kirkman

Writers:

Robert Kirkman

Network:

amazon prime video

Streaming Service(s):

Amazon Prime Video

Directors:

Robert Kirkman

Showrunner:

Robert Kirkman