News
Is Fear The Walking Dead's Tracy The Daughter Of Alicia Clark?
Warning: Spoilers for the Fear the Walking Dead two-part series finale
Summary
Fear the Walking Dead dropped a major twist by revealing that Tracy is not Alicia's daughter, despite previous claims.
Troy lied about Tracy being Alicia's child to ensure a future for his own daughter and push Madison to fight for Tracy.
Madison, Alicia, and Tracy will now live together as a family in their post-Fear the Walking Dead future.
Through the claim that Tracy is secretly the daughter of Alicia Clark, Fear the Walking Dead dropped what appeared to be one of the show's biggest twists. A shocking moment in the two-part series finale saw Fear the Walking Dead's Troy Otto confess that Tracy wasn't his biological child and that Tracy instead belonged to Alicia. Naturally, the bomb he dropped on Madison served as the basis for her journey in the finale's second hour.
For several episodes, the Fear the Walking Dead characters were under the impression that Tracy was the daughter of Troy and the mysterious woman he said rescued him from the dam at the end of season 3. But in his dying moments, his story changed, with the character explaining that his wife, Serena, was still pregnant when she died. Madison initially found it difficult to believe that Troy had taken Alicia's child before killing her, but eventually came around to the idea, even arguing to others that it made no sense for Troy to lie about it.
RELATED: All 11 Walking Dead Callbacks In Dwight's Fear TWD Sanctuary Episode
Tracy Is NOT Alicia's Daughter In Fear The Walking Dead
Though Madison's points about why Troy was likely telling the truth made sense, his story about Tracy being Alicia's daughter was indeed a lie. As Alicia revealed to Madison in her series finale cameo, she never even had a child. Troy's story was a complete fabrication, as evidenced by Alicia's dumbfounded reaction to hearing that Troy had taken her kid. Clearly, Alicia has kept quite busy in the seven years that have passed since her Fear the Walking Dead exit, but one thing she didn't do was start a family. Had this happened, it stands to reason that she would have been hunting Troy down, rather than make efforts to steer clear of him.
Why Troy Lied About Tracy Being Alicia's Daughter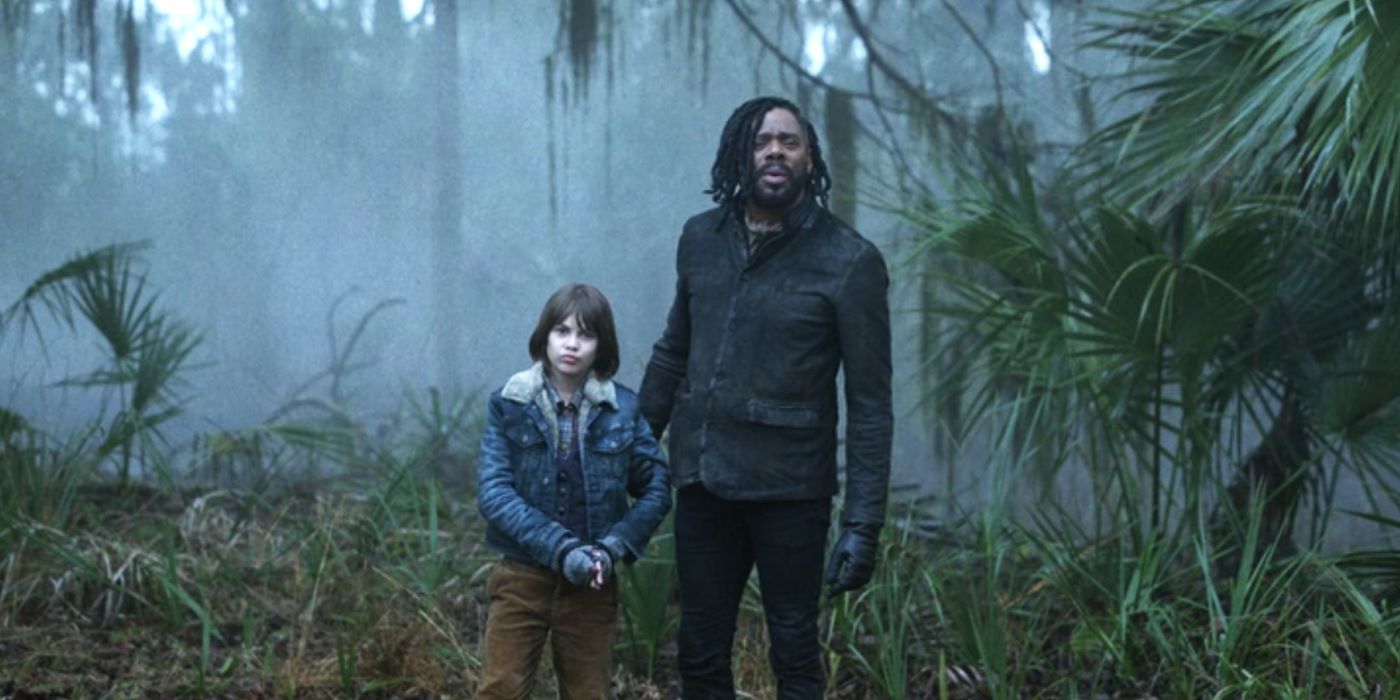 Originally, Madison came to believe Troy partially because she couldn't see the logic in him falsely claiming that he took Tracy from Alicia. But while a motivation wasn't clear from the start, it appears Troy did have reasons for making up that story. The series finale seemingly answered this question by having Madison point out that Troy's lie pushed her to fight for Tracy. In convincing Madison that Tracy was all she had left of Alicia, Troy effectively secured a future for his daughter, which was one of his most important goals after returning to Fear the Walking Dead.
In spite of Tracy not having any blood relation to the Clarks, Fear the Walking Dead has set her up to become a member of their family regardless. Troy's lies fell apart, but by that point, Madison had already grown fond of Tracy and had put her in her care. Fear the Walking Dead ended with Madison, Alicia, and Tracy heading off together, which implies that the trio of characters will live together as a family in their post-Fear the Walking Dead future.
Fear the Walking Dead

Release Date:

2015-08-23

Cast:

Cliff Curtis, Frank Dillane, mercedes mason, Elizabeth Rodriguez, Kim Dickens, Ruben Blades, lorenzo james henrie, Alycia Debnam-Carey, Colman Domingo

Genres:

Drama, Horror

Rating:

TV-MA

Seasons:

8

Story By:

Robert Kirkman, Tony Moore, Charlie Adlard

Writers:

Ian Goldberg, Robert Kirkman, Dave Erickson, Andrew Chambliss

Network:

AMC

Streaming Service(s):

Hulu, Amazon Prime Video

Franchise(s):

The Walking Dead

Directors:

The Walking Dead

Showrunner:

Dave Erickson, Ian Goldberg, Andrew Chambliss