News
Jasmine Pineda Revealed Her Heartbreaking Past (What Happened To Her?)
Summary
Jasmine from 90 Day Fiancé revealed her vulnerable side as she opened up about her abandonment issues stemming from her dad leaving her at a young age.
Gino's family criticized Jasmine and accused her of being a gold digger, causing a heated argument between Jasmine and Gino.
Jasmine struggled to trust Gino due to her history of abandonment and past betrayals, making it difficult for her to believe in his love and affection for her.
90 Day Fiancé star Jasmine Pineda revealed her vulnerable side on a recent episode of season 10. Jasmine from Panama moved to the U.S. on the reality TV show after her K-1 visa was approved. Jasmine met Gino Palazzolo over three years ago on an online dating platform. No one would have expected Jasmine and Gino to stay together after their fights and arguments on 90 Day Fiancé: Before the 90 Days. Jasmine earned herself the reputation of a villain for mistreating Gino and playing with his emotions. However, Gino was often the one to blame during their quarrels.
Gino took Jasmine to see his family in a recent episode, and things didn't go well. Gino's family implied that they could never trust her and that she was a gold digger marrying Gino with ulterior motives. Jasmine found a tube of lip gloss underneath her seat in Gino's SUV. Gino said he didn't know who it belonged to. Soon, Jasmine's questions turned aggressive as she started screaming at Gino. Gino suggested it could have been a co-worker's and revealed he often hung out with his colleagues. Jasmine sobbed and said she wanted to return to Panama immediately.
Related: 20 Best Reality TV Shows Right Now
Jasmine Was Three Years Old When Her Dad Abandoned Her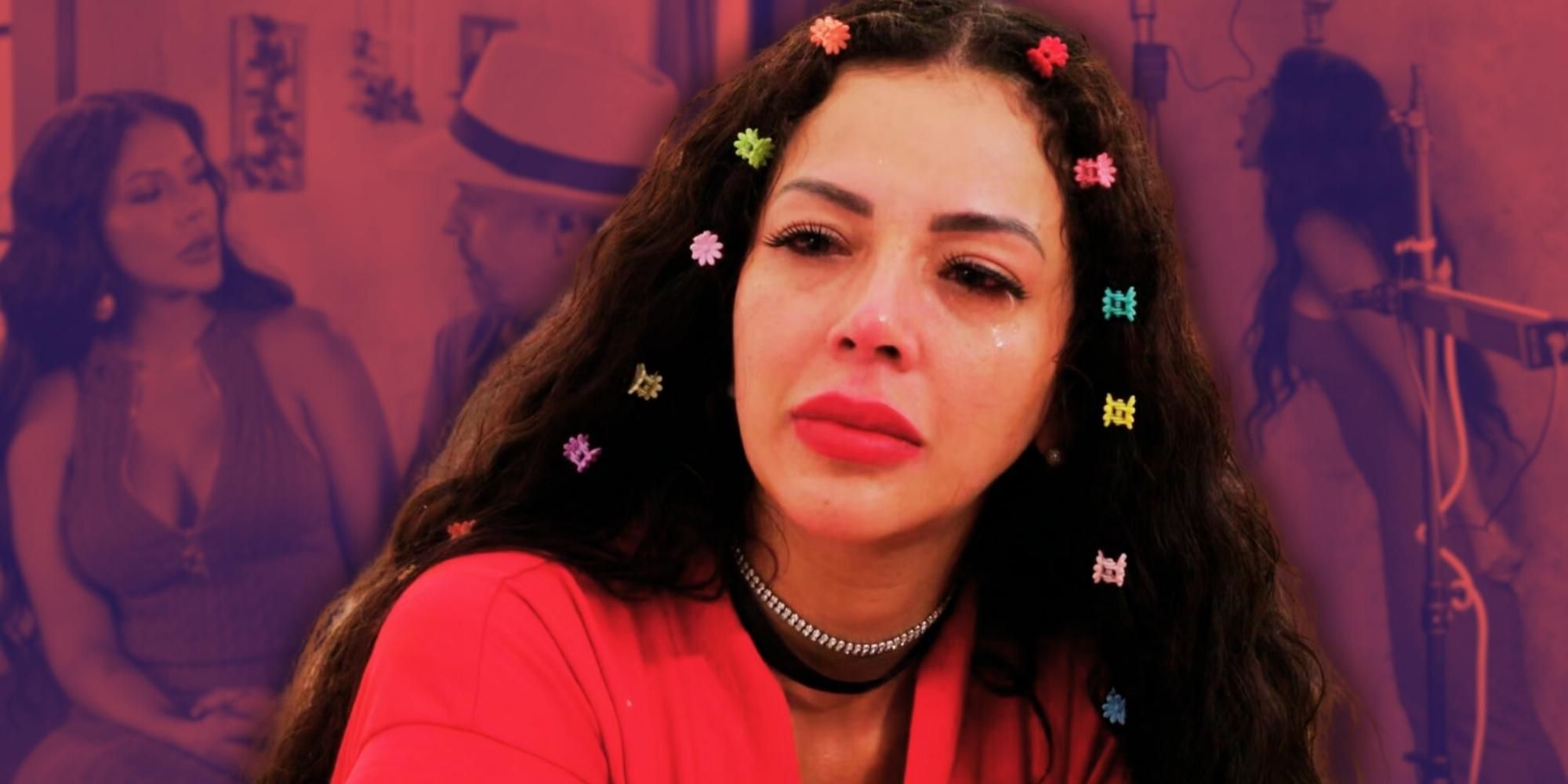 Jasmin kept insisting that Gino had cheated on her because he looked "all nervous" when she asked him about the lip gloss. "I'm not nervous. Just telling you there's not girls in my life the last three years I was with you," Gino replied. Gino assured Jasmine he would never cheat on her because of how much he loved her. "I don't feel loved," Jasmine cried. She said that everyone in her life always abandoned her. Jasmine then revealed how her father abandoning her at three led to her having abandonment issues her whole life.
Jasmine's Dad Called Her A "Huge Mistake"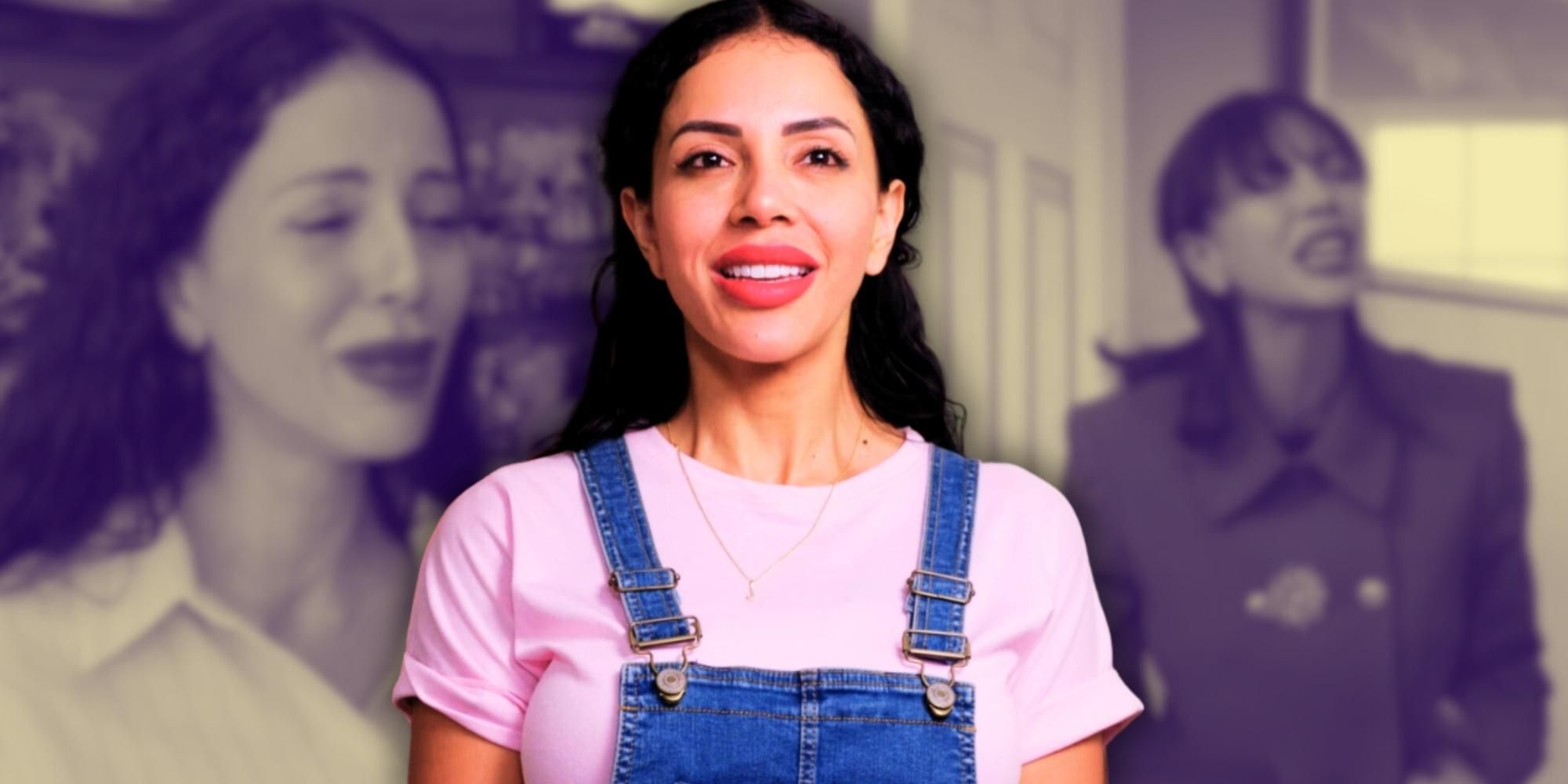 "I have abandonment issues and everything comes from my dad," Jasmine said during her confessionals. Jasmine said her dad made sure to let Jasmine's mother know that he had no interest in being a part of Jasmine's life. He also said that he regretted having Jasmine. "That I was a huge mistake in his life," Jasmine confessed.
How Jasmine's Relationship With Her Dad Affected Her Future With Gino
Jasmine revealed that her Dad leaving her "really messed up" her mind and the way she sees herself. Jasmine started believing that since not even her dad loved her, nobody would. "Like why any other man will love me if when my dad rejected me," Jasmine explained. She wondered why any other man on Earth would want her when her own dad abandoned her. Jasmine admitted it was hard for her to trust a man who told her that he loved her or that she was pretty and deserved to be loved because she never had that.
Jasmine even asked Gino why he loved her. "Why I deserve that if I never had it," she cried. Jasmine had never been able to trust Gino, even when they were dating long-distance. However, Gino broke her trust when he shared her naked photos with an ex. Since then, Jasmine has been cautious of how Gino behaves or masks his emotions when confronted with suspect things he's done. Gino never accepted that he cheated on Jasmine on 90 Day Fiancé, but Jasmine later told her Instagram followers that she had proof about the lipstick being new and from a brand that she's never used as it isn't vegan.
90 Day Fiancé airs Sundays at 8 p.m. EDT on TLC.
Source: Jasmine Pineda/Instagram
90 Day Fiance

Release Date:

2014-01-12

Cast:

Shaun Robinson

Main Genre:

Reality

Genres:

Romance, Drama, Reality TV

Seasons:

9

Network:

TLC

Streaming Service(s):

TLC GO

Franchise(s):

90 Day Fiancé

Directors:

Rogue Rubin, Kevin Rhoades, Jessica Hernandez

Showrunner:

Kyle Hamley