News
Joker's Folk Horror Redesign Somehow Makes Him Even Creepier
Summary
In Harley Quinn: Black + White + Redder #5, Joker and Harley are reimagined as medieval performers in a folk horror tale.
This anthology series challenges artists to use a limited palette, and Bilquis Evely's attention to detail and Matheus Lopes' colorist experience bring the story to life.
Harley Quinn: Black + White + Redder #5 is coming November 21 from DC Comics.
In the upcoming Harley Quinn: Black + White + Redder #5, Harley and Joker's 'love story' is reimagined with the two as medieval performers. And while Joker doesn't appear to be a murderous villain in this reality, he does somehow get even creepier thanks to a period-appropriate new look.
In a preview of Matheus Lopes (The Dreaming, Briar) and Bilquis Evely's 'The Harley Spirit,' fans meet a Joker and Harley who make their living as traveling performers. Sadly for the Clown Prince of Crime, he's unable to get a laugh with his act, and takes out the failure on his assistant. Injured, Harley meets this world's equivalent of Poison Ivy, who sets her on a dark but potentially freeing path.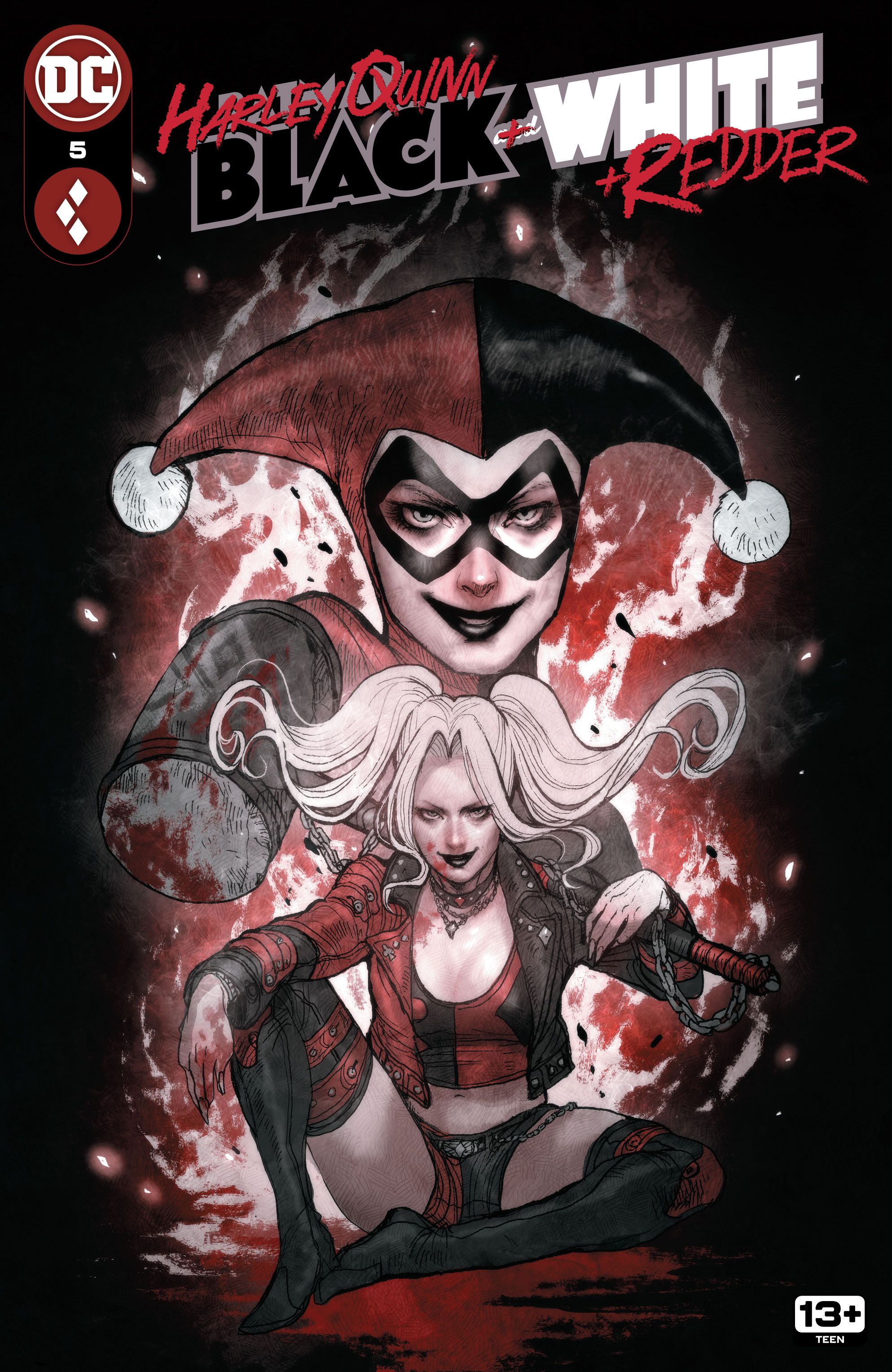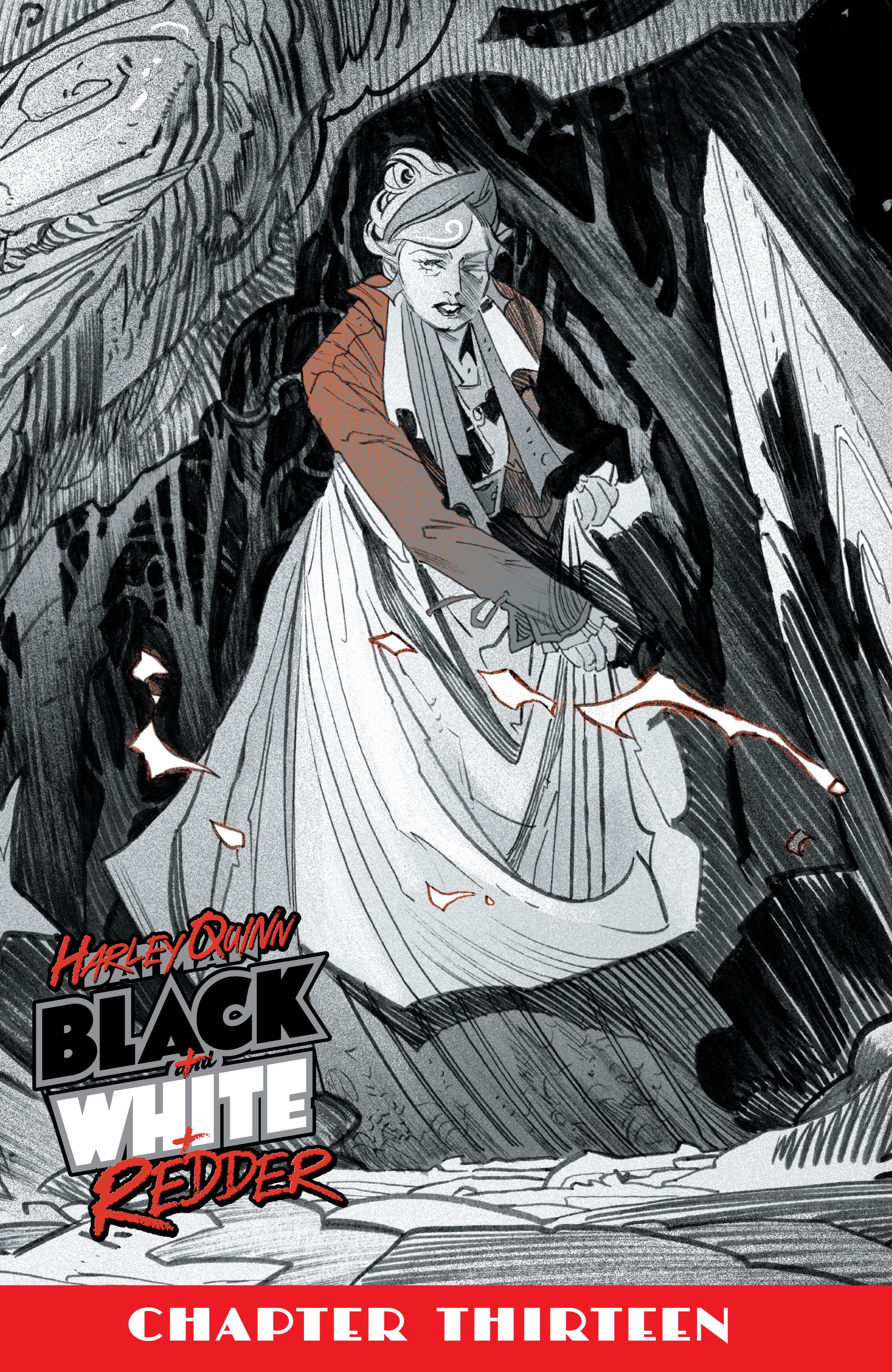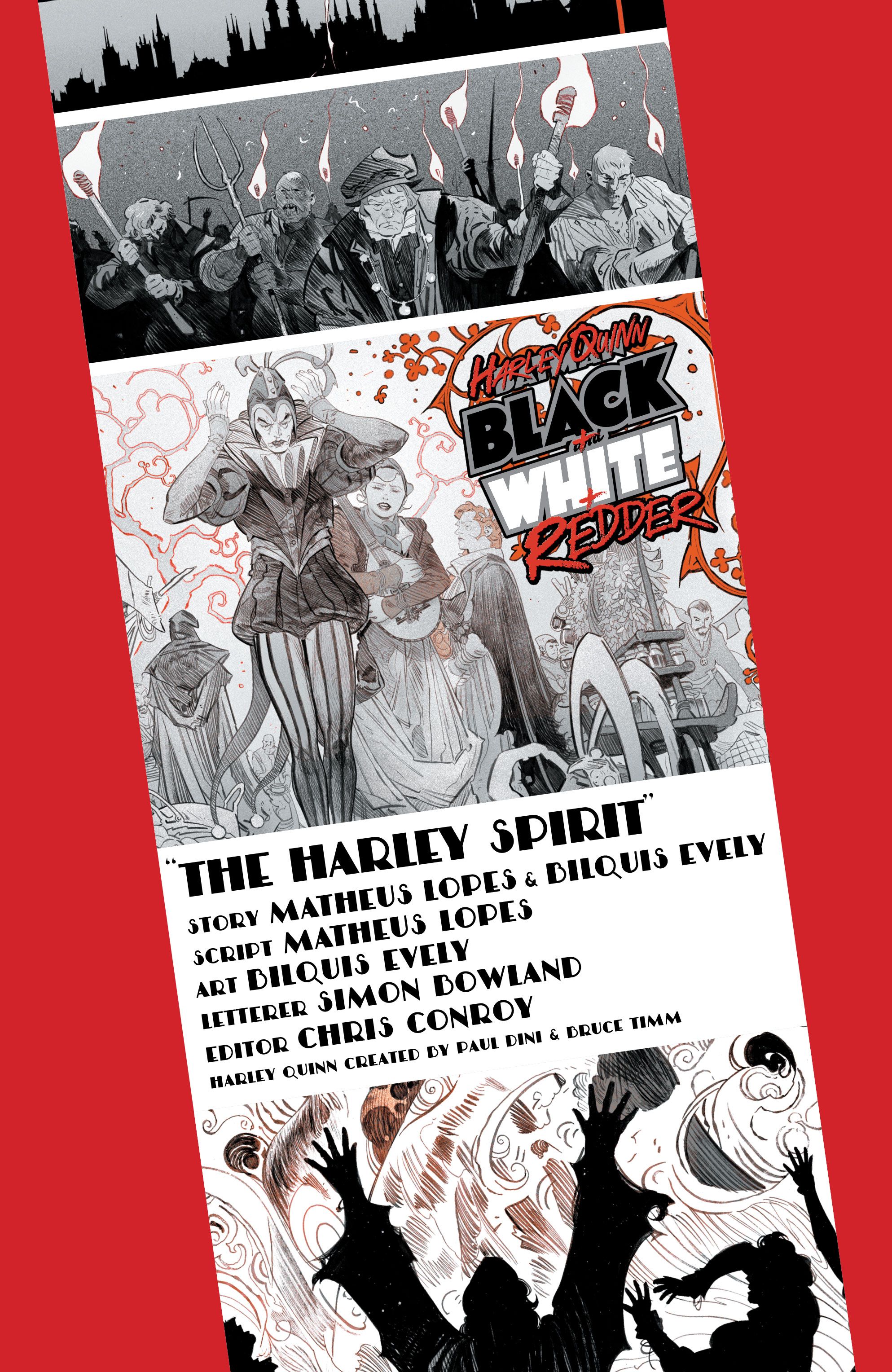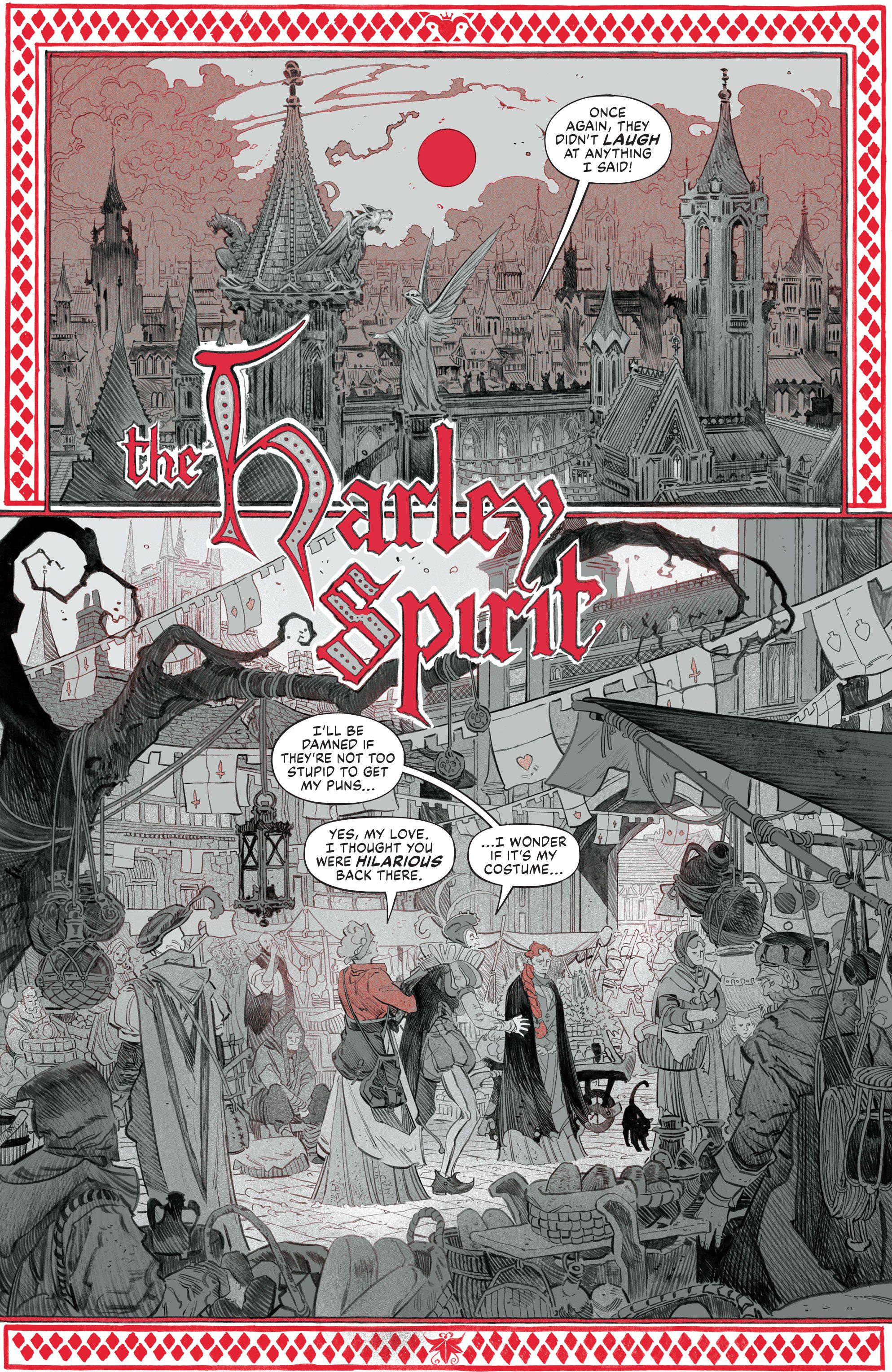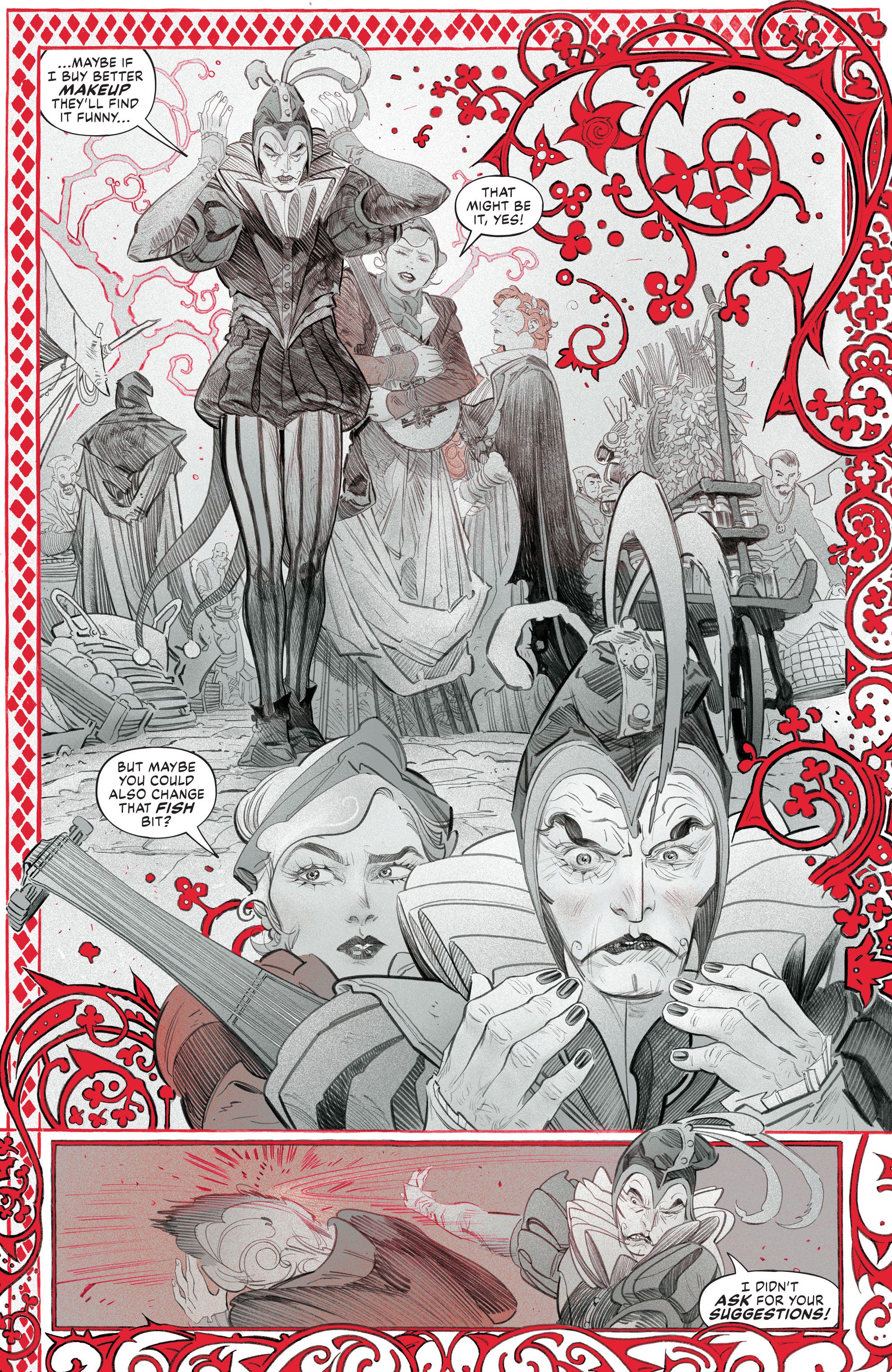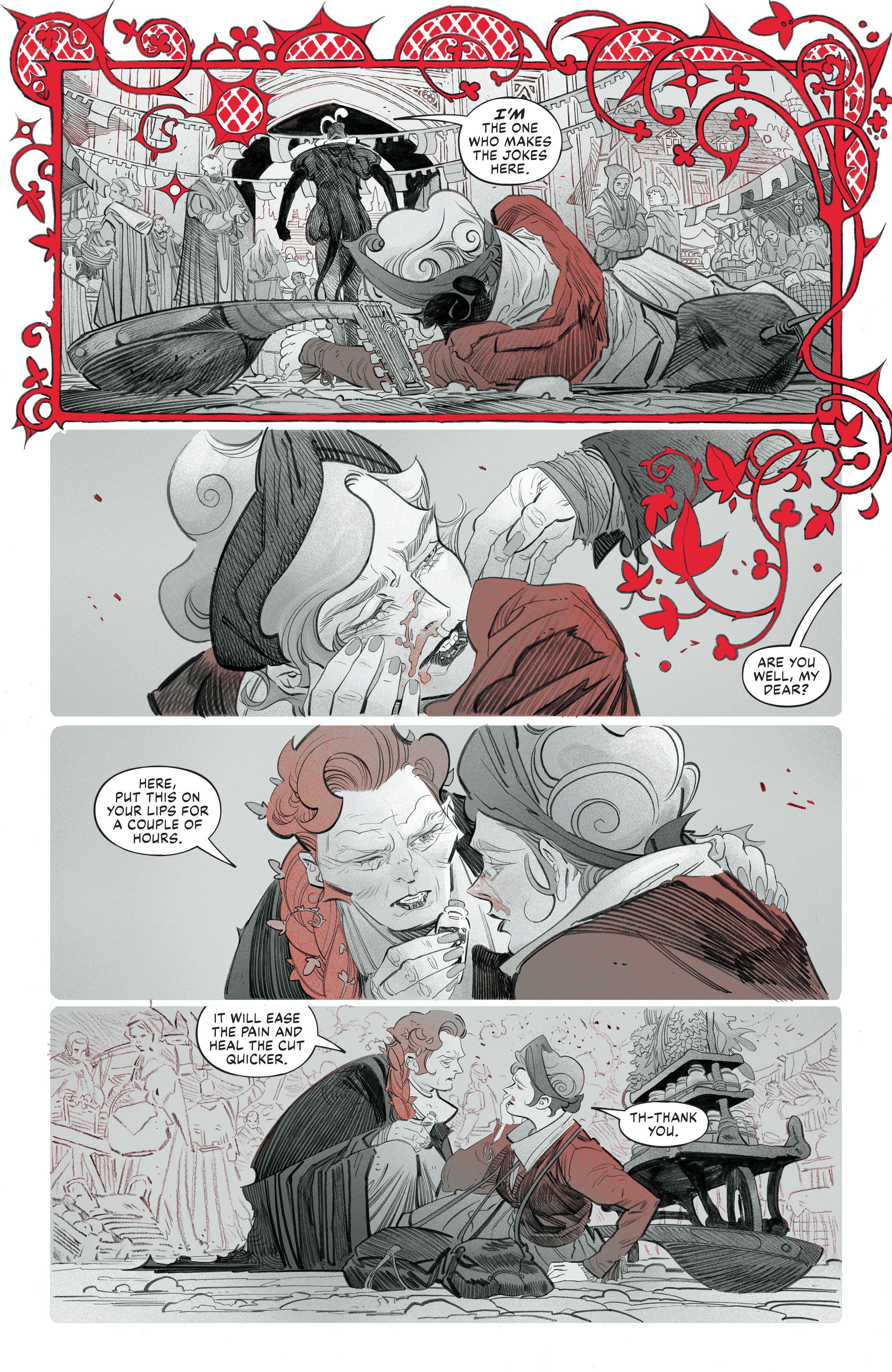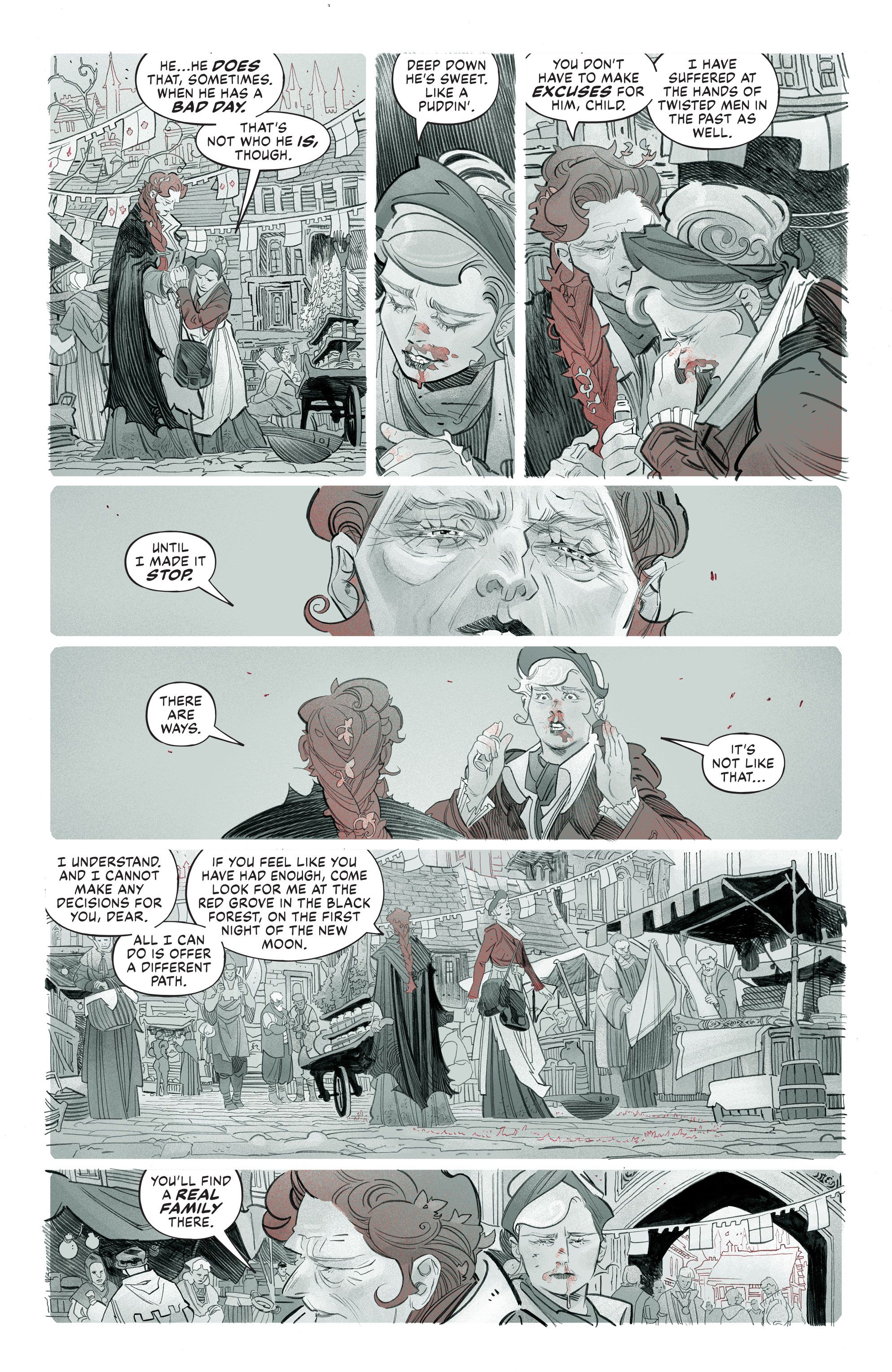 According to the issue's summary, this story – one of three in the anthology series' latest issue – will see the young woman commune with "the spirit of the Harlequin" – possibly making Harley's own costumed persona in this world a result of possession.
THE STAR-STUDDED ANTHOLOGY CONTINUES, WITH HARLEY QUINN ANIMATED SERIES EXECUTIVE PRODUCER JUSTIN HALPERN AND MORE! When the women of a medieval village reach their breaking point about their men's abusive ways, they make a terrifying choice…to enter the woods and conjure the spirit of the Harlequin! Harley Quinn animated series executive producer Justin Halpern and rising star Kath Lobo let Harley loose on a prison transport plane, intent on punishing the villain who let out a stinky fart. And WebTOON creator Speremint shows what happens when Harley comes face-to-face with an internet impostor!
Related: Harley Quinn's Adam Strange Costume Turns Her into a Sci-Fi Hero
Joker Gets a Terrifying Medieval Redesign
Bilquis Evely Reinvents the Clown Prince of Crime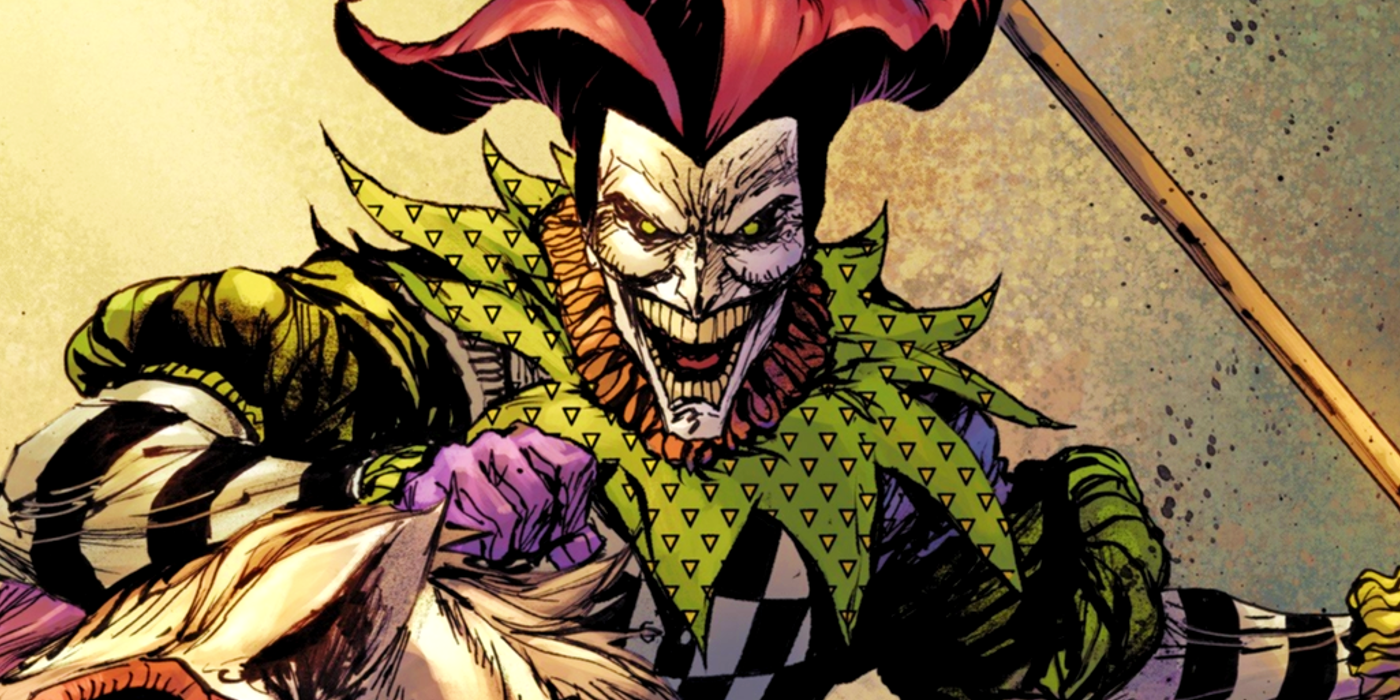 Bilquis Evely is the talented artist behind comics like Supergirl: The Woman of Tomorrow and the upcoming Helen of Wyndhorn (both with Tom King), and one of the most unique artists working for DC Comics today. Evely's work is characterized by incredible attention to detail and creativity – in the preview, violent red gutter art seemingly sees Joker and Ivy's influence dueling in the background before breaking through into the story.
While both Marvel and DC heroes have received their own black, white and red-themed anthologies, Harley is particularly suited to the gimmick, given they're her signature colors. Here, the red also brings life to Ivy's hair and makes the injury Joker causes more vivid. Matheus Lopes' experience as a colorist and Bilquis Evely's instinct for striking details are perfectly suited to a series that challenges artists to do everything they can with a limited palette.
Not long ago, alternate-world Harley Quinn stories often imagined her and Joker as doomed lovers or partners in crime. However, as Harley has established herself as a solo hero who escaped Joker, the tide has turned, leading to more stories that foreground Harley's agency. That certainly seems to be the case as Harley Quinn is tempted into supernatural revenge to free herself from the medieval Joker.
Harley Quinn: Black + White + Redder #5 is coming November 21 from DC Comics.