News
Mark Wahlberg's Daring Adventure Leads To An Unexpected Furry Bond
Summary
The trailer for Arthur the King showcases Mark Wahlberg's daring adventure and his bond with a furry companion, highlighting the challenging journey ahead.
Based on a true story, the film follows an adventure racing team and a stray dog in the jungle, emphasizing their enduring connection.
With an impressive cast, including Simu Liu and Nathalie Emmanuel, Arthur the King promises to be a thrilling and heartwarming adventure film.
The trailer for Arthur the King shows Mark Wahlberg embarking on a daring adventure and forming an unexpected bond with a furry friend. Based on the non-fiction book, Arthur: The Dog Who Crossed the Jungle to Find a Home, the upcoming film follows the true story of an adventure racing team and a stray dog who accompanies them on a grueling endurance race. The cast of Arthur the King is led by Mark Wahlberg and Simu Liu alongside Juliet Rylance, Nathalie Emmanuel, Ali Suliman, Rob Collins, Paul Guilfoyle, and Bear Grylls as himself.
Today, Lionsgate released the first official trailer for Arthur the King. Watch it below:
The trailer follows Wahlberg as the professional adventure racer Michael Light who, desperate for a last chance to win, enters the world championship in the Dominican Republic with his team (played by Liu, Emmanuel, and Suliman). But before they begin, they meet a scrappy stray dog whom Light later dubs "Arthur the King." Over the course of the 435-mile race, an unbreakable bond is forged as the team's endurance is tested, and Arthur teaches them the true definition of triumph, loyalty, and friendship.
Arthur the King Continues Two Recent Trends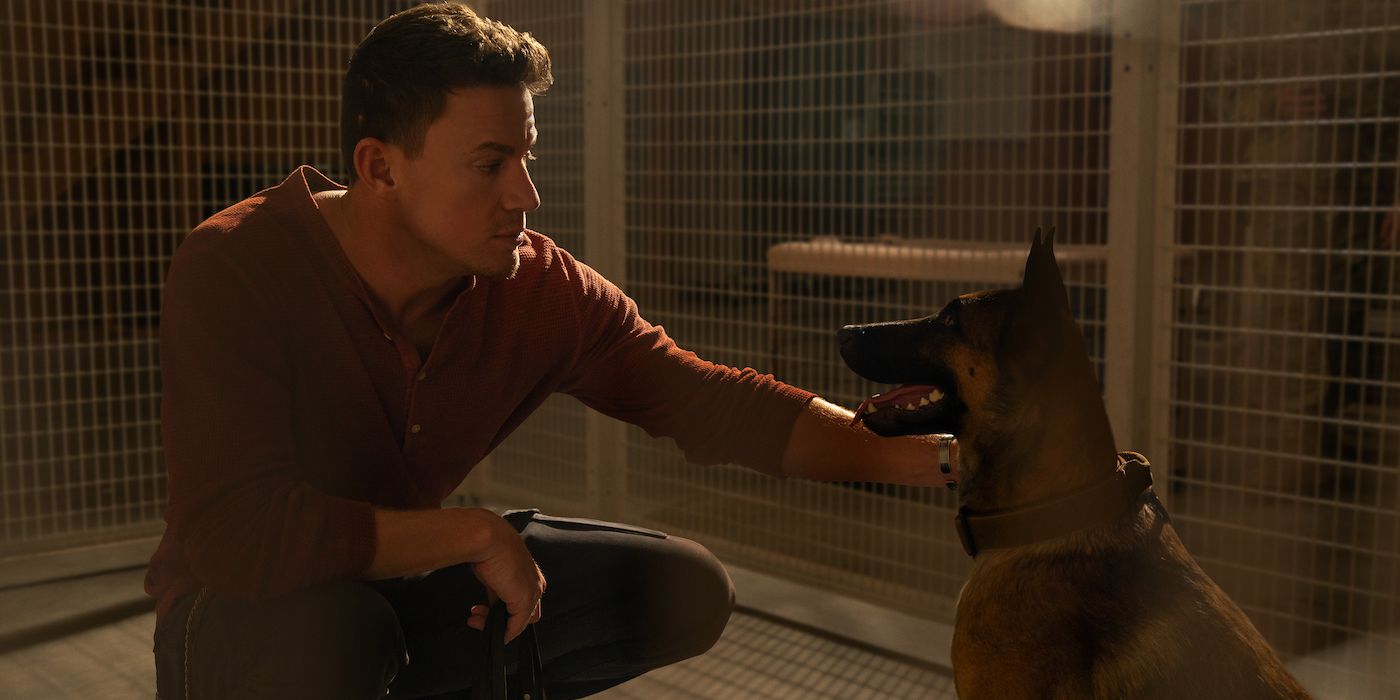 Arthur the King continues two recent trends in terms of its subgenre and lead star. First, it's the latest in a long of uplifting canine-centric adventure flicks, many of which have been led by a big star. A few recent examples include Channing Tatum's unimaginatively titled Dog from 2022, Harrison Ford's Call of the Wild from 2020, and Kate Mara's Megan Leavey from 2017, the last of which was also based on a true story. The box office for these films tends to vary, with Call of the Wild being a box office flop to Dog being a surprise success.
Related: The 10 Best Mark Wahlberg Movies, Ranked
Arthur the King also continues a recent trend for its lead star, Wahlberg, who still stars intermittently in blockbuster hopefuls like Uncharted and Infinite and Netflix originals like Me Time and The Family Plan. But recently, he's attempted to redefine his career with the biographical dramas Joe Bell and Father Stu, both of which were panned by critics. By following Michael Light, Arthur the King will essentially continue Wahlberg's streak of biographical dramas, though how it fares with critics and audiences remains to be seen.
Arthur the King releases in theaters on March 22, 2024.
Source: Lionsgate