News
Missing Niles In Frasier's Reboot? David Hyde Pierce Has A New Show This Week You Need To Watch
Summary
David Hyde Pierce's new show, Julia, can help fill the void left by Niles in the Frasier reboot, offering fans a chance to see Pierce in a different role.
The absence of Niles in the Frasier reboot is noticeable, as his character was integral to the success of the original series and had a stronger personal arc than Frasier himself.
While Pierce's decision to not return as Niles in the Frasier reboot may be better for his career, it's still important for the show to find a way to include Niles, as the absence of Frasier's brother is glaring given the recent family tragedy.
Niles is missed in the Frasier reboot, but David Hyde Pierce's brand-new show can remedy that. Kelsey Grammer's Frasier Crane is back for his third and final act following an almost two-decade absence from the small screen. This time, he is back in Boston — his Cheers stomping ground armed with more experience and an expanded wealth. Settling back on the East Coast is motivated by his desire to repair his fractured relationship with his grown-up son, Freddy. Aside from that, however, it gives the Frasier reboot a way to explain Niles and his wife, Jane Leeves' Daphne's absence.
To say that Niles was integral to the success of the classic Frasier would be an understatement. While Grammer's Frasier was already established from his Cheers days, he needed a new ensemble when he moved to Seattle. The old show's focus was his strained relationship with his father, Martin, but his dynamic with his younger brother was often a scene-stealer. Beyond his ties to Frasier, however, NBC also developed Niles as his own character. Arguably, he even had a better personal arc than his older brother, which was made better by Pierce's multiple Emmy-winning performances. Given this, it's difficult not to miss his presence in the Frasier reboot.
Related: The Frasier Reboot Episode 6 Proves It Has Fully Moved On From Martin & Niles
Julia Season 2, Starring David Hyde Pierce, Releases This Week (As Does Frasier Episode 7)
David Hyde Pierce's Julia returns on HBO Max.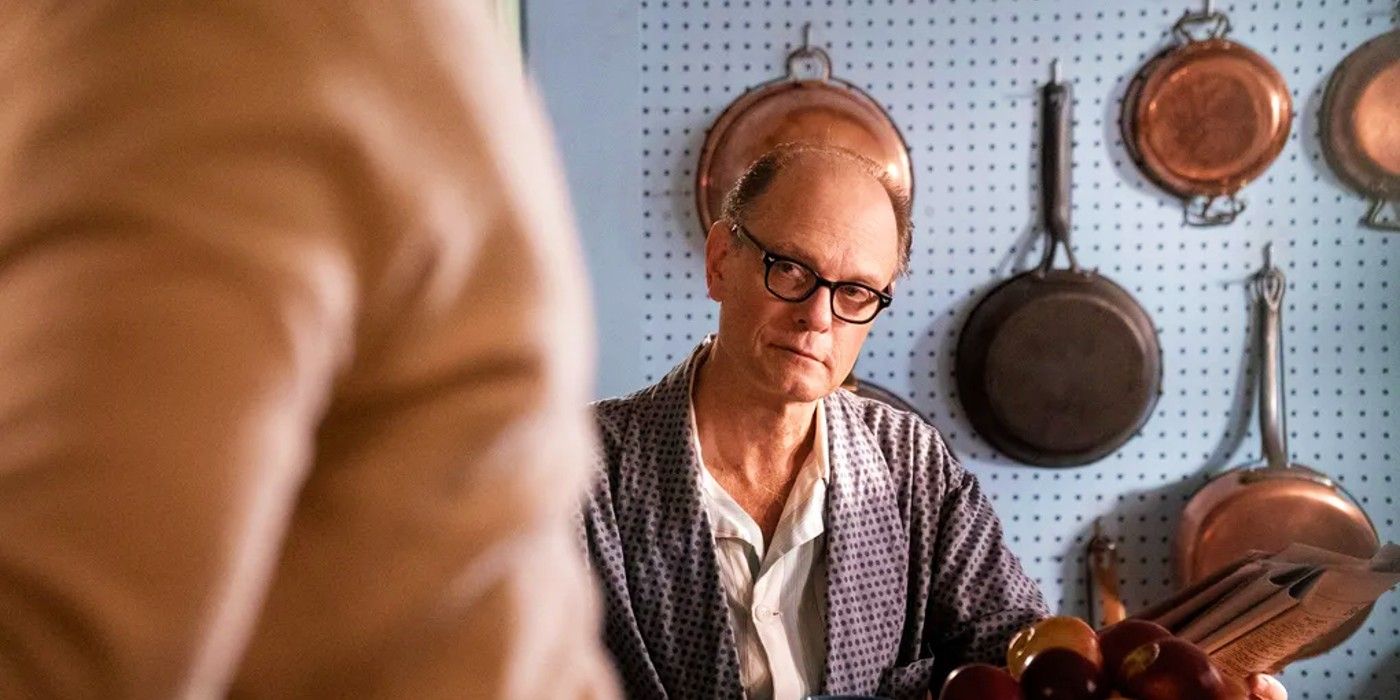 Pierce may not be slated to reprise his role as Niles in the Frasier reboot anytime soon, but for those who miss him, his new show may just solve that issue. The actor is set to make his TV return this week, on November 16, for Julia season 2. The HBO Max series follows the life of legendary chef and author Julia Childs as she filmed her television cooking show, The French Chef. In Julia, Pierce plays Paul Child — Julia's husband and retired diplomat who assists her throughout this period. Interestingly, Bebe Neuwirth also stars in Julia as Avis DeVoto, staging a mini-Frasier reunion with her and Pierce.
Julia seasn 2 debuts the same day that the Frasier reboot episode 7 does. What makes this interesting is that the episode called "Freddy's Birthday" will see Lilith's reunion with Frasier as Neuwirth's one-time guest appearance is set for the outing. Considering this, it's curious if Grammer and Paramount+ endeavor to make a meta-commentary about the coincidence. Bringing up Niles wouldn't be that difficult because of Lilith's own unique history with her ex-husband's younger brother.
Why David Hyde Pierce Isn't In The Frasier Reboot
Pierce had been opposed to reviving Frasier.

Grammer spent years trying to get the revival off the ground, and his initial idea was to bring in the original cast for a true continuation of the old show. That being said, after Pierce turned down the opportunity to return as Niles in the Frasier reboot, the plan for the new show changed. As it turns out, the actor didn't want to simply repeat his performance as Frasier's equally snooty brother — regardless of how good it is. Pierce's decision shouldn't be surprising, however. He had long been against the idea of reviving Frasier, explaining that he didn't want to ruin the otherwise great legacy of the series.
Despite his absence, the Frasier reboot keeps Niles relevant in a few ways. Firstly, Frasier's brother is regularly referenced, either directly or indirectly. Secondly, the Paramount+ revival may be trying to replicate Niles and Daphne's romance by setting up another will-they/won't-they storyline with Freddy and Eve. Finally, David represents the Crane-Moon bloodline in the Frasier reboot via David. Niles and Daphne's son is now also based in Boston like his uncle and cousin as he attends Harvard. Although not exactly like his father, David has the hallmarks of Niles, which include the way he speaks and his inability to read social cues.
Julia Is Better For David Hyde Pierce Than Frasier (But The Reboot Still Needs Him)
Frasier needs to spend time with his brother on the heels of their family tragedy.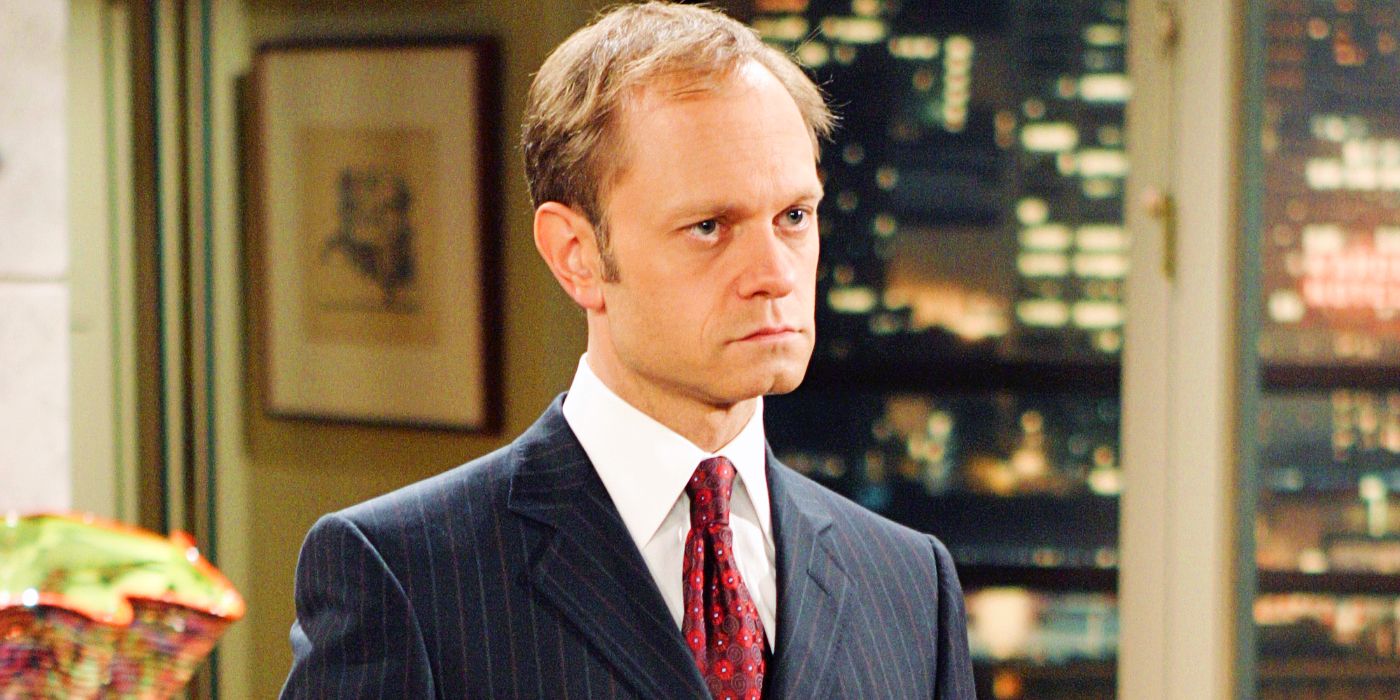 Only time will tell if Pierce's decision to sit out the Frasier reboot is the right call. Despite a shaky start, the Paramount+ series appears to be getting better. In terms of his career, however, starring in Julia is better, especially since he's not inclined to flex his acting muscles. Doing a different role allows him to try new things and get his creative juices flowing. However, Niles' appearance in the Frasier reboot is still needed. While the show is able to get away without his appearance, it isn't a good look that Frasier doesn't even spend time with his brother on the heels of the death of Martin.
The Frasier reboot drops new episodes every Thursday on Paramount+. Meanwhile, Julia season 2 premieres on November 16 on Max.
Frasier

Release Date:

1993-09-16

Cast:

Kelsey Grammer, Jane Leeves, David Hyde Pierce, Peri Gilpin, John Mahoney, Jack Cutmore-Scott, Anders Keith, Jess Salgueiro, Toks Olagundoye, Nicholas Lyndhurst

Genres:

Comedy

Rating:

TV-PG

Seasons:

11

Story By:

David Angell, Peter Casey, David Lee, Glen Charles, Les Charles

Writers:

David Angell, Peter Casey, David Lee

Network:

NBC

Streaming Service:

Paramount+

Directors:

David Lee, Kelsey Grammer, James Burrows, Pamela Fryman

Showrunner:

Christopher Lloyd, Chris Harris, Joe Cristalli