News
Napoleon Already Sounds Like It's Continuing A 41-Year-Old Ridley Scott Movie Trend
Summary
Ridley Scott's latest film, Napoleon, has received mostly positive reviews and has earned a score of 76% on Rotten Tomatoes.
Critics have praised the epic spectacle, performances of Joaquin Phoenix and Vanessa Kirby, and the focused character study approach of the film.
However, many critics believe that the eventual director's cut of Napoleon, which is around four hours and 10 minutes long, will be better than the theatrical version and will provide a more complete and satisfying storytelling experience.
The reviews are in for Ridley Scott's latest historical epic, Napoleon, and it sounds like the movie will continue a decades-old trend in Scott's career. Filmmakers have been trying to make a biopic of Napoleon Bonaparte for years – a failed Napoleon biopic was famously a passion project of Stanley Kubrick's – and, thanks to a big investment from Apple TV+, Scott has managed to finally do it. Napoleon frames the notorious tyrant, played by Joaquin Phoenix, through his relationship with his first wife, Empress Joséphine, played by Vanessa Kirby. It was scripted by All the Money in the World's David Scarpa and shot by regular Scott collaborator Dariusz Wolski.
Napoleon is the latest in a long line of historical epics helmed by Scott. His first ever feature, The Duellists, was a period drama. Some of the most acclaimed movies of his career, from Gladiator to The Last Duel, have been historical epics that have similarly tackled an era of history with a giant cinematic scope. Some of his less well-received films have fallen into this genre, too, like Robin Hood, 1492: Conquest of Paradise, and his Biblical opus Exodus: Gods and Kings. But the reviews for Napoleon suggest it's falling into a different trend from Scott's career than just its period epic genre.
RELATED: Napoleon Movie Is A Bigger Deal When Looking Back On 2 Other Ridley Scott Movies
Napoleon's Reviews Suggest Napoleon's Director's Cut Will Be Better Than The Theatrical Version
The reviews for Napoleon are in, and they're mostly positive. The film has earned an impressive "fresh" score of 76% on Rotten Tomatoes, with critics praising Scott's epic spectacle, the performances of Phoenix and Kirby (with some highlighting Kirby as the film's M.V.P.), and the approach of a focused character study as opposed to a bloated life story. But the reviews haven't been entirely positive. Some consider it a step down from Scott and Phoenix's last collaboration, Gladiator. Many critics seem to agree that the inevitable director's cut of Napoleon will be a better movie than the streamlined version coming to theaters (and, eventually, to the stream-waves of Apple TV+).
Jordan Farley's review for Total Film mentioned that, even at two-and-a-half hours, Napoleon feels rushed, because there's a lot of story to tell, and added that the director's cut will likely give that story the necessary room to breathe. Chris Evangelista's review for /Film mentioned that the movie feels truncated at two-and-a-half hours, and said that he spent the runtime assuming that the director's cut will be better. In Alonso Duralde's review for The Film Verdict, he hoped that the director's cut would be able to "fill in the emotional and historical blanks" that the movie has in its current form.
Napoleon will be released in theaters on November 22.
Ridley Scott Has A Long History Of Director's Cuts That Are Better Than The Original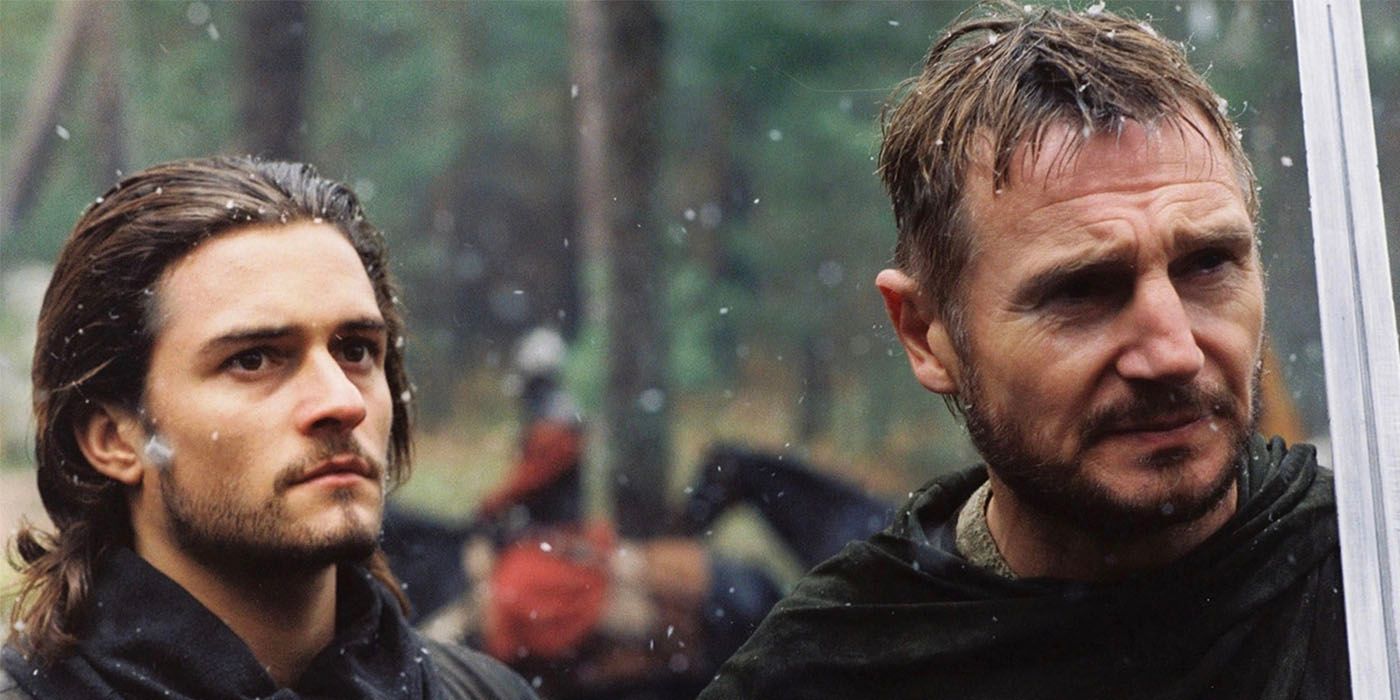 The general critical consensus amongst the Napoleon reviews is that the inevitable director's cut will be better than the theatrical cut. If Napoleon does eventually get a director's cut release, it won't be the first Scott film to get one. Scott has a long history of recutting his movies and rereleasing them in a different form, sometimes years after the original release. The most notable example is Blade Runner, which has several different versions out there. The cuts from 1992 and 2007 are generally considered to be the best (and an improvement over the theatrical cut, which was butchered by the studio in a bid to make it more commercial).
Arguably the best director's cut of Scott's career is Kingdom of Heaven. When it was initially released in its original form, Kingdom of Heaven was widely panned by critics. The extended director's cut, in which Scott reversed all the changes he made to appease test audiences, was met with a much warmer reception and is considered to be far superior to the original. Even Alien, which is typically considered to be a masterpiece of horror cinema and a near-perfect movie, has a director's cut (although it's much more debatable than Kingdom of Heaven when it comes to whether or not the director's cut is better).
How Long Will Napoleon's Director's Cut Be & When Could It Release?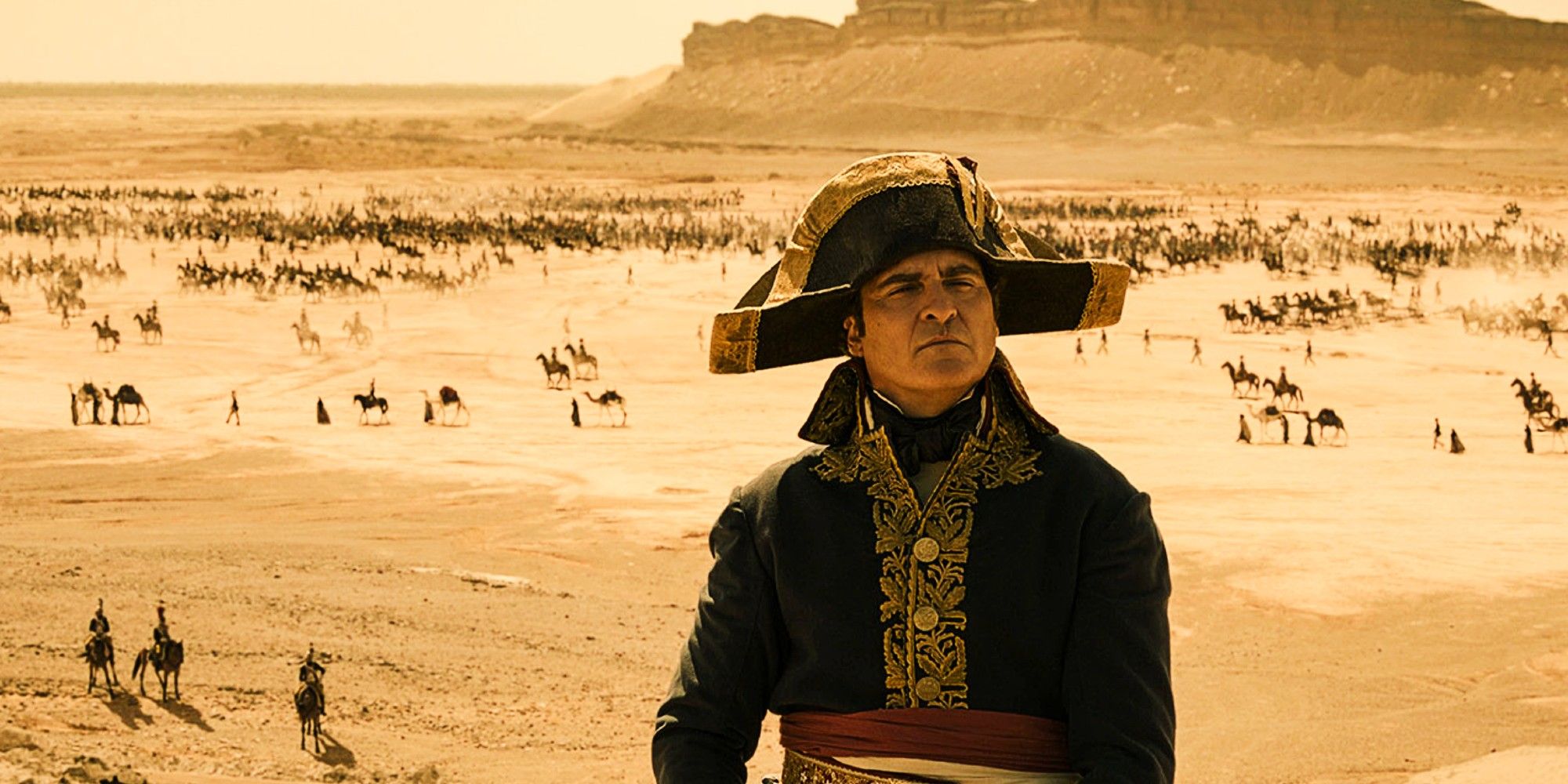 Scott has said (via IGN) that he tried (and failed) to get his ideal cut of Napoleon under four hours. This director's cut is about four hours and 10 minutes long, and Scott hopes to release it on Apple's streaming service after the shorter cut's theatrical run. Using the freedom of a streaming platform to release more than one version of a movie is becoming popular amongst auteur filmmakers. Zack Snyder is releasing both a PG-13 version and an R-rated version of his space opera Rebel Moon on Netflix. Anyone who's disappointed by Napoleon's theatrical cut can look forward to the four-hour director's cut.
Source: Total Film, /Film, The Film Verdict, IGN