News
Reacher Cements Prime Video As The Home Of Modern Dad TV
Summary
Prime Video is the go-to streaming service for "dad" television, with shows like Reacher catering to older men who enjoy action, mystery, and military themes.
Other streaming services like Netflix, Hulu, and Max lack the specific genre of dad TV that Prime Video excels in, leaving viewers overwhelmed with choices.
The rise of dad TV was fueled by earlier shows like Jack Ryan and Yellowstone, and post-pandemic, series like Reacher have made it even more popular among older male audiences. Prime Video has found success by delivering action content directly to dads' homes.
The second season of the action series Reacher is hitting Prime Video soon, only further proving the fact that, of all the streaming services out there, Prime Video is the perfect place for those seeking "dad" television. Based on a series of novels by Lee Child, Reacher follows Jack Reacher, a former military policeman who serves justice in his own unorthodox way. After a successful first season, Reacher season 2 is highly anticipated, and is set to be released on December 15, 2023. Reacher is just another example of Prime Video television series perfectly catered to middle-aged men.
To be clear, "dad" TV is something of a generalization. Clearly, not all fathers are interested in the same shows. However, in terms of ratings and viewership, it is true that series like Reacher, which are heavy in action, mystery, crime and military presence, are especially popular with older men. The same can be said for historical series and Prime Video period dramas, especially those that explore war or tragedy. All in all, dad television is its own subset of television that isn't always easy to pin down. Not all action series or history shows are considered dad TV. However, it seems that Prime Video has the genre covered.
Related: Reacher's Military Backstory Explained: 10 Things To Know Before Season 2
Reacher Proves That Prime Video Is The Leader For Dad TV
At the moment, Prime Video is the absolute leader of dad TV. Reacher is definitely a significant part of this title, especially with season 2 on the way, but it is only one series out of many that are perfect for dads on Prime Video. Some offshoots of Reacher which can easily be categorized as dad television include Tom Clancy's Jack Ryan, The Terminal List, Harlan Coben's Shelter, and Bosch. More than the fact that Prime Video streams these series, these are also some of the services' most popular shows as well. In this way, Prime Video is definitely ahead of its competitors in this area.
In reality, other streaming services are severely lacking in series like Reacher or Jack Ryan. Netflix has countless watching options, but this can often leave viewers feeling bogged down with choice. Furthermore, they have a solid selection of historical films and action movies, but nothing that pairs the two quite as well as Reacher. Other services like Hulu or Max have similar issues. Their profits come from other genres or franchises, and therefore, Prime Video has always stood out for its dad television. It has found its niche, and it is sticking to it.
How The Dad TV Genre Became So Big In Recent Years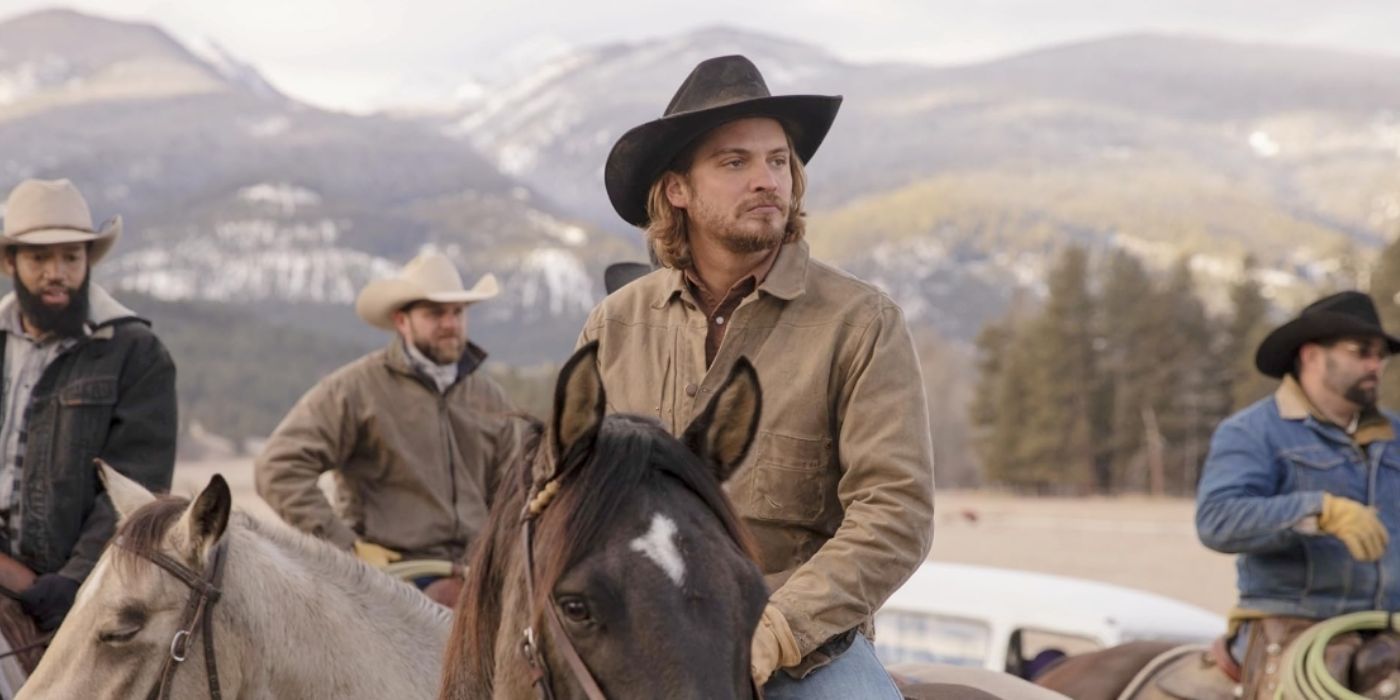 First and foremost, dad TV was jumpstarted by series like Jack Ryan and Yellowstone, both of which came out before the pandemic and have qualities that are ideal for older male audiences, garnering early interest in the genre. Then, post-pandemic, series like Reacher brought action content right to dads. While there is no shortage of action movies, streaming television is much easier for older audiences, and in this way, Prime Video is giving dads what they want without them having to leave their house. In 2018, dad TV became quite a niche, and has now morphed into highly anticipated series like Reacher season 2.