News
Richa Moorjani On Perfecting Accents & Learning Police Protocol
Summary
Fargo season 5 brings a whole new meaning to "Minnesota nice" as the quirky Midwestern crime spree continues with new characters and cases.
Richa Moorjani, who plays Officer Indira Olmstead, found the Minnesota accent surprisingly easy to master and fell in love with the show after getting the role.
Moorjani had a great experience working with Noah Hawley, who walked her through creating her character and was open to her ideas. The show's specific humor and unique family dynamics added depth to her character's story.
Fargo season 5 is back this week, and the concept of "Minnesota nice" takes on a whole new meaning. Based on the classic movie by the Coen brothers, creator Noah Hawley developed Fargo into an anthology series where the characters and cases change every year but the spirit of quirky Midwestern crime sprees remains the same. Season 5 stars Ted Lasso's Juno Temple as Dorothy "Dot" Lyon, a housewife in trouble with the law and hiding out from her past.
Said past takes shape in Fargo season 5 villain Roy Tillman (Jon Hamm), the North Dakota Sheriff who will stop at nothing to get Dot in his clutches. Thankfully, there are a few friendly faces among those who represent law and order, including Officer Indira Olmstead (Richa Moorjani, Never Have I Ever) and Deputy Witt Far (Lamorne Morris, New Girl). While they are naturally suspicious of Dot after the not-quite-kidnapping that kicks off the season's chain of events, they both soon understand there is much more to the story than meets the eye.
Related: Fargo Season 6: Will It Happen? Everything We Know
Screen Rant interviewed Richa Moorjani about how she joined the cast of Fargo season 5, why she thinks the Minnesota accent was so natural to her, and the most surprising things she learned about being a female cop from her real-life ride-along experience.
Richa Moorjani Talks Fargo Season 5
Screen Rant: I'm really enjoying this season of Fargo so far. Obviously, I think anyone who is anyone would want to be in this show, but how did you end up in metaphorical Minnesota?
Richa Moorjani: Oh, my gosh. Okay then. I had never seen Fargo when I got the audition. Didn't know really anything. I mean, I knew about it from everything I'd heard about it, but I'd never seen it, never seen the movie, never seen the show. But I knew that it was such a successful world and had won so many awards and so many of my friends were such big fans of the show. It's just personally in the past, I should say, was never really my genre.

But once I got the audition and watched the movie and watched the show and fell in love pretty much immediately, if anything, it just expanded my own understanding of myself and the type of content I liked to consume, because I didn't think in the past I would've watched a show like that. And now I'm a huge fan, and once I got the role, I did a lot of work on the accent and I guess that's how I ended up in the world.
I was going to ask you about the accent because you fell right into it. Was it hard to perfect at first?
Richa Moorjani: Not really, to be honest. The accent came pretty naturally to me. I had never heard it before and I was like, what is a Minnesota accent? But my whole life I've been somebody who loves to copy accents and imitate accents, and not all of them come very easily to me, but for some reason this one did. Maybe it was just meant to be, I don't know, maybe I was Minnesotan in a past life.

But also I was doing an Indian accent for Never Have I Ever when I got this audition. The Minnesota accent is obviously totally different, but there are some certain sounds that are a little bit similar. So, I don't know if anybody else will notice it, but I feel like when I'm watching Fargo, I can hear my Indian accent sometimes.
Noah Hawley is a genius, but what is he like as a colleague? What is the back and forth when it comes to creating Indira for you?
Richa Moorjani: He is so cool. I mean, yes, he's a genius and he's also someone who walks around set with a baseball and just throws a baseball in the air. He just keeps it so calm and cool, which makes everybody around him feel calm and cool. But he was immensely helpful to me in creating this character.

Before we started shooting, we had many conversations on Zoom before we were in the same town, and he even came to LA to meet me, and answered every question I had, because I had many questions. And was also just so open to my ideas and asking me for my ideas, which I so appreciated. He was there directing the first block, but even after that, he made himself available if anything came up.
The humor in Fargo is so specific and so unique. And your character especially has this family element to it. You're trying to keep your man-child together while also wanting to help Dot with hers. Can you talk about that dynamic?
Richa Moorjani: Yeah, it was very fun to have that other plot happening with the marriage and the financial debt that Indira is under, because then you see her as a full human being, not just a cop on the job trying to save this woman, but why does she do what she does and why is she the person that she is? I think getting to see her home life and her personal life is so interesting. Not just to play, but to see as an audience I think, and totally different from the previous female cops that we've seen on Fargo, whether it was the movie or the show. And obviously, the fact that she's the first South Asian and woman of color to play one of the leading cops, it was such an honor.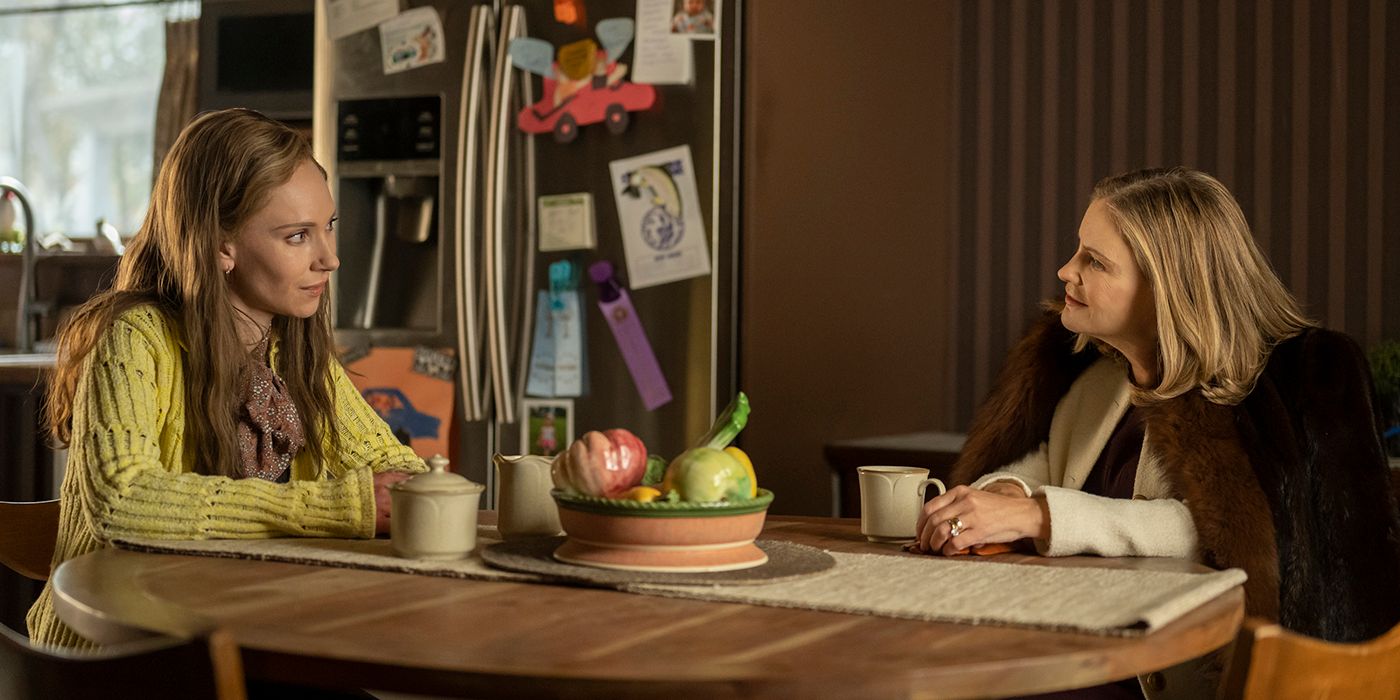 I imagine it's also great to get a play off Jennifer Jason Leigh's mama Lyon, and I love that you really hold your own in those moments. What is that experience like?
Richa Moorjani: Wow, thank you for saying that because it's like the Olympics, getting to work with these people, actor's Olympics, I should say. I learned so much from working with every single actor on set, Jennifer Jason Leigh included, and she's also so cool, and we became really good friends, and that's just something I didn't expect so, grateful.
Speaking of cops, you and Lamorne Morris have these fun interactions throughout as you're trying to crack this case. What is the energy of that noir element for you? And do you guys have improv on set?
Richa Moorjani: No, we didn't really improv on set, did we? Honestly, it's all in the writing. I mean, the energy really comes from the writing and the story and what's happening, and just the way these characters are written. I don't know if I'm answering your question. For me, it's just all about the writing and obviously, the work that I did to prepare for the role, working with Noah, getting to do a ride-along with a cop, and understanding that world a little better. That was really what gave me that energy.
You did a ride-along with a cop? Was there anything that was most surprising to you, or that you just never really thought about beforehand that you got to incorporate?
Richa Moorjani: I had never spent any time with a cop in my entire life, let alone being on a shift and being in the car with a cop, and specifically with a female cop in Calgary. I happened to get to be with her on a very busy shift, which was in the middle of the day, which I was not expecting. A lot of crazy things happened during that shift, and I was just so amazed, amazed by how cool she was.

What I mean by cool is just how composed she was despite the chaos that she was dealing with. I was freaking out next to her, but she was totally calm, and so I just pretended to be calm too. Just observing her and observing her interactions with the calls that she was responding to and asking her a million questions was immensely helpful to me in building out this character.
Now that you have opened the door slightly in its new genre, are we going to be seeing you in crazy thrillers coming up? What's next for you?
Richa Moorjani: Yeah, I hope so. I love thrillers, and this definitely did expand my appreciation for different genres. So yeah, I always want to, as an actor, be able to do things that push the envelope and expand the narrative when it comes to South Asian representation specifically, so let's see.
About Fargo Season 5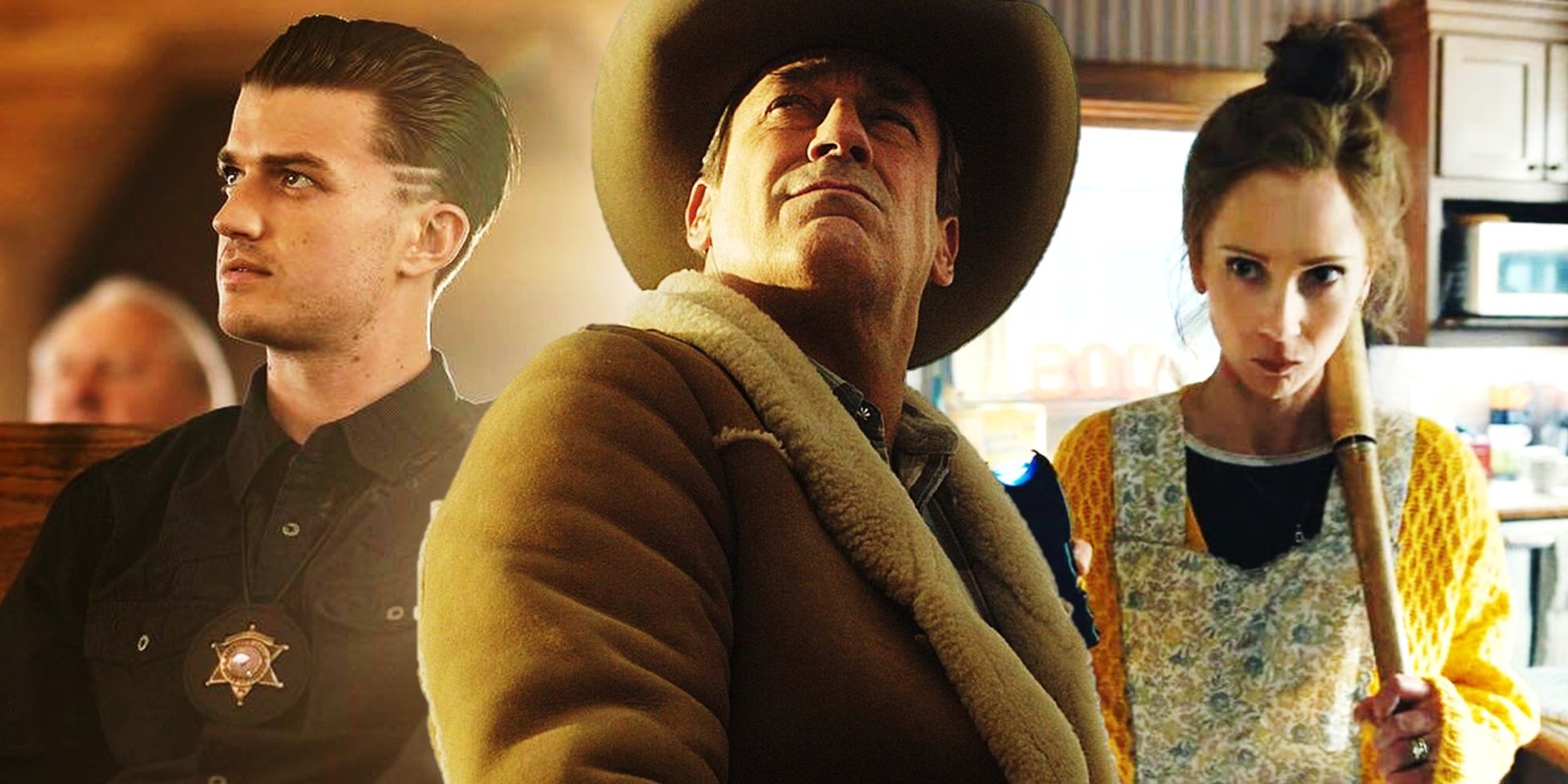 The latest installment of Fargo is set in Minnesota and North Dakota, 2019. After an unexpected series of events lands "Dorothy 'Dot' Lyon" (Juno Temple) in hot water with the authorities, this seemingly typical Midwestern housewife is suddenly plunged back into a life she thought she had left behind. North Dakota Sheriff "Roy Tillman" (Jon Hamm) has been searching for Dot for a long time. A rancher, preacher and a constitutional lawman, Roy believes that he is the law and therefore is above the law. At his side is his loyal but feckless son, "Gator" (Joe Keery), who is desperate to prove himself to his larger-than-life father. Too bad he's hopeless. So, when it comes to hunting Dot, Roy enlists "Ole Munch" (Sam Spruell), a shadowy drifter of mysterious origin.
Check out our other interviews with:
The first two episodes of Fargo season 5 premiere November 21 on FX at 10pm ET, with new episodes airing every Tuesday. Each will be available to stream the next day on Hulu.
Source: Screen Rant Plus
Fargo

Release Date:

2014-04-15

Cast:

Billy Bob Thornton, Allison Tolman, Martin Freeman, Kirsten Dunst, Patrick Wilson, Jesse Plemons, Ewan McGregor, Carrie Coon, Chris Rock, Jessie Buckley, Jason Schwartzman, Juno Temple, Jon Hamm

Genres:

Anthology, Crime, Drama, Comedy, Thriller

Rating:

TV-MA

Seasons:

5

Story By:

Joel and Ethan Coen

Writers:

Noah Hawley

Network:

FX

Streaming Service(s):

Hulu

Franchise(s):

Fargo

Showrunner:

Noah Hawley