News
Scarlett Johansson's Tower Of Terror Movie Needs 1 Thing To Avoid Repeating A $117M Disney Failure
Summary
Tower of Terror movie must learn from the failure of Haunted Mansion and lean into its horror elements to avoid repeating the same mistakes.
Tower of Terror, a popular Disney attraction, needs to embrace its horror identity while still maintaining its family-friendly nature.
Tower of Terror has more creative freedom compared to Haunted Mansion, allowing for a unique and imaginative story that can captivate audiences.
Disney's upcoming Tower of Terror movie, starring Scarlett Johansson, has to learn from the mistakes of a recent Disney failure in order to succeed. Although Disney continues to dominate the film industry, particularly in the realm of family-friendly movies, the Mouse House has come across a couple of obstacles in recent years. Not every Disney movie has been a success, and there are many factors that have contributed to these movies' failure, and one of the studio's most recent (and biggest) failures is the live-action movie Haunted Mansion.
Directed by Justin Simien, Haunted Mansion is a supernatural horror comedy movie based on Walt Disney's theme park attraction of the same name. Haunted Mansion follows Gabbie (Rosario Dawson) and her son Travis (Chase W. Dillon), who move into the title mansion with the intention of turning it into a bed and breakfast, but soon learn that the house is haunted by many ghosts. Gabbie and Travis enlist the help of an astrophysicist and ghost tour guide, a supposed priest, a psychic, and a historian to get rid of the ghosts. Unfortunately, Haunted Mansion was a box office flop, and in order to avoid repeating this with Tower of Terror, Disney has to learn one big lesson.
Disney's Tower Of Terror Movie Needs To Lean Into The Ride's Horror Elements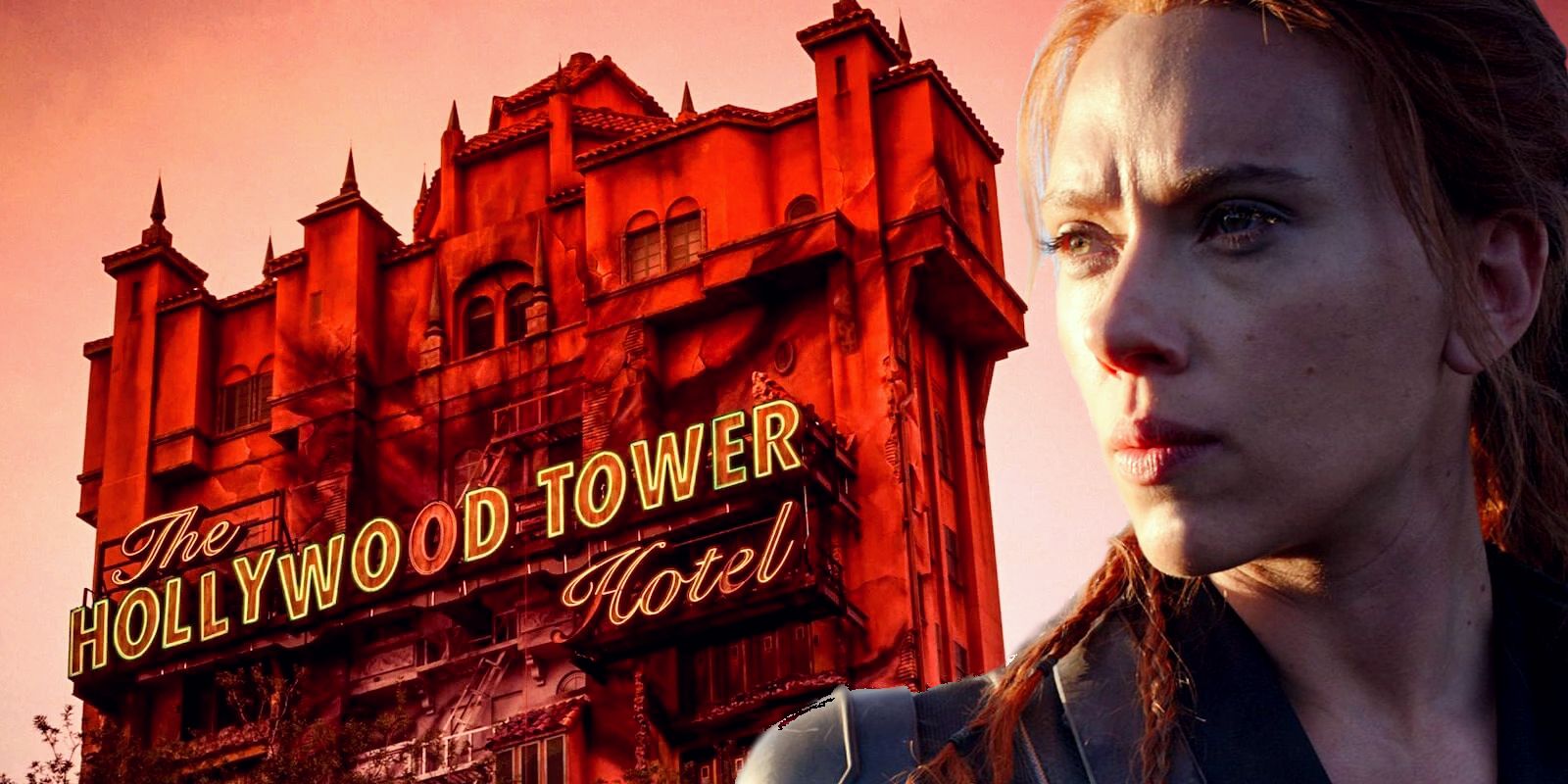 Disney's Tower of Terror is an accelerated drop tower dark ride that can be found in different Disney parks. The Tower of Terror has become one of Disney's most popular attractions, so much so that it has branched out to other media. The Tower of Terror has been featured in docuseries about Disney's theme parks, and in 1997, it got a TV film starring Steven Guttenberg and Kirsten Dunst. Tower of Terror was the first Disney movie based on one of its theme park attractions, and it's now getting a proper film adaptation for the big screen.
The new Tower of Terror movie will star Scarlett Johansson, who is also producing the project, and given the recent failure of Haunted Mansion, it has to take note of what went wrong with it, mainly its lack of horror elements. Haunted Mansion failed to balance its horror elements with its comedy, and even the latter didn't really land most of the time. In order to live up to its reputation, Tower of Terror needs to lean into the ride's horror elements, which are pretty much the ride's identity. This doesn't mean Tower of Terror has to be full-on horror (after all, it's a family-friendly Disney movie), but it should definitely seize its horror elements a lot more than Haunted Mansion did.
Tower Of Terror Has More Creative Freedom Than Haunted Mansion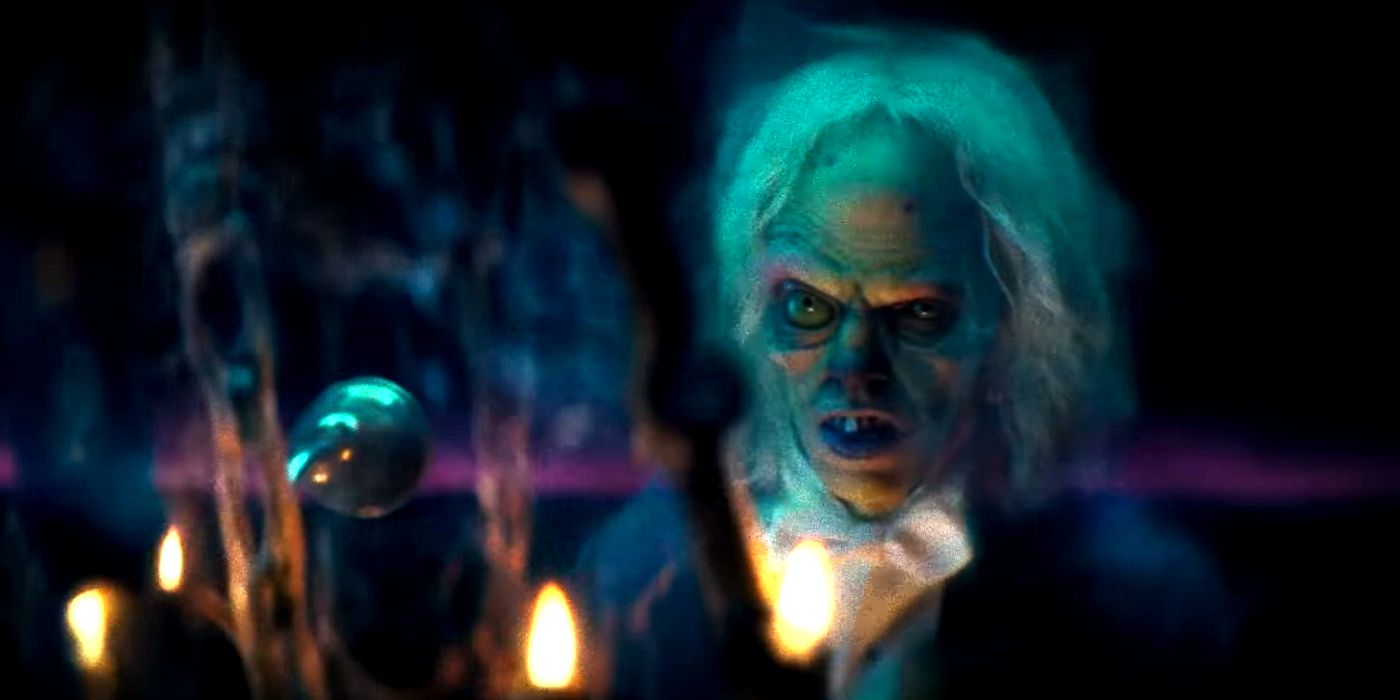 Like Haunted Mansion, the Tower of Terror ride also has a story, but it's a more free one. Tower of Terror places its guests in a seemingly ordinary hotel elevator and explains to them that many people have mysteriously disappeared from the elevator under the influence of a supernatural element. This gives the Tower of Terror movie a premise without committing it to specific characters and plot points, which wasn't the case with Haunted Mansion, which does have characters that are needed in order to tell its story. Tower of Terror can bring a much more creative story than Haunted Mansion did and must embrace its horror elements to avoid becoming a failure.