News
Shadow And Bone's Cancellation Highlights A Greater Fantasy Adaptation Problem
Summary
Shadow and Bone's cancellation highlights the lack of representation and diversity in fantasy TV shows and the need for more inclusive adaptations to thrive.
The cancellation of diverse fantasy adaptations is a recurring problem, with shows like Shadowhunters and Lockwood & Co. meeting premature ends.
Streamers and studios should prioritize the adaptation of diverse fantasy books and ensure that these adaptations get the opportunity to fully develop.
Shadow and Bone's cancellation has come as a massive disappointment to fans of the Netflix series, and it highlights a greater problem when it comes to fantasy book adaptations. Based on Leigh Bardugo's best-selling Grishaverse novels, Shadow and Bone throws viewers into the world of Ravka, a nation split in half thanks to a dark and dangerous barrier called Shadow Fold. When a young woman with the ability to wield light appears, it seems like Alina Starkov (Jessie Mei Li) is destined to tear down the mysterious Fold. However, upon joining the second army, she learns there's deep corruption to contend with — both among Ravka's royalty and the magic-wielding Grisha.
Shadow and Bone season 2 debuted on Netflix in March 2023, taking Alina and her companions further in their efforts to bring peace to Ravka. The series made some major book changes in season 2, but it left the door open to further explore its central characters in a third outing and Six of Crows spinoff. Unfortunately, Netflix canceled Shadow and Bone after season 2, citing the recent Hollywood strikes as part of its reasoning. The show's untimely ending speaks to a greater problem when it comes to fantasy television, and it's one that streamers and studios need to address before more adaptations meet similar fates.
Shadow And Bone's Cancellation Speaks To A Greater Fantasy Adaptation Problem
Shadow and Bone is among the most diverse fantasy TV shows to come out in recent years, putting BIPOC, LGBTQ+, and disabled characters at the front of its action. The series pulls from the Six of Crows books in this regard, which depict Kaz Brekker as disabled, feature LGBQT+ relationships like Wylan and Jesper's, and put BIPOC characters like Jesper and Inej in lead roles. Shadow and Bone also made the decision to change Alina Starkov's backstory from the books, making her half Shu in the hopes of fixing the lack of diversity in the original Shadow and Bone trilogy and adding new layers to her character.
Having strong representation on multiple fronts is, unfortunately, a rarity in fantasy, even as the genre grows more popular and inclusive. Many fantasy books that do get adapted for TV are brought to life using predominantly white casts — and there's not a ton of representation elsewhere either. The shows that attempt to break this mold are too few, and they often get canceled before finishing their runs. Freeform's Shadowhunters also featured prominent LGBTQ+ relationships and was axed before it could cover all its book storylines. Netflix's Lockwood & Co. met a premature end as well despite its diverse cast of characters.
In addition to fantasy adaptations with diversity being canceled way too often, there simply aren't enough inclusive books within the genre being adapted. There is no shortage of stories with stellar representation in the YA and adult fantasy sections of the bookstore. Unfortunately, not enough of them are brought to the screen, and the ones that are don't get the runs they deserve.
Diverse Fantasy Books Deserve Adaptations That Last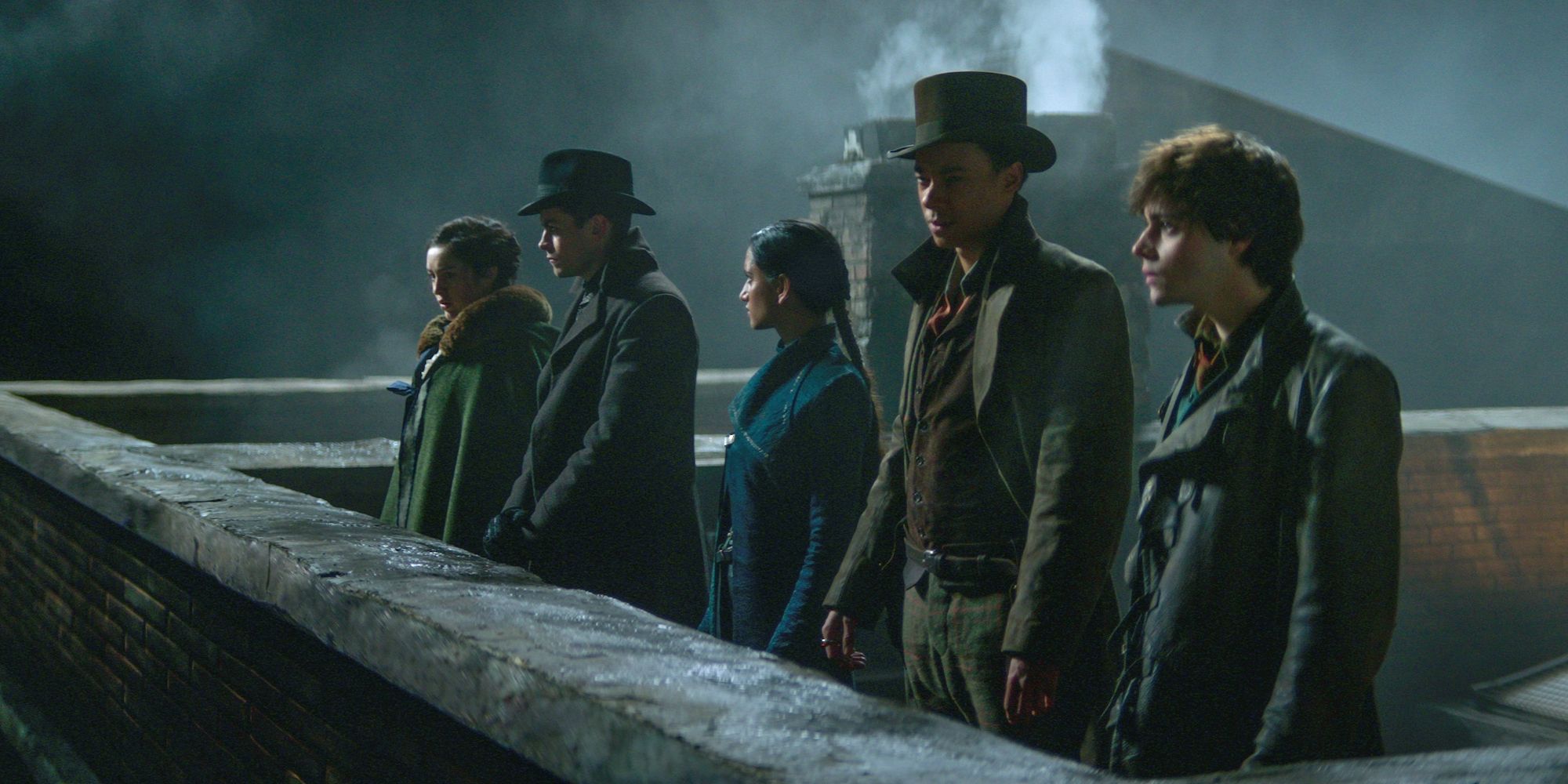 Streamers and studios don't just need to prioritize adaptations of diverse fantasy books; they need to ensure that those adaptations actually get a chance to grow and thrive. Series like Shadow and Bone push boundaries when it comes to on-screen inclusion, but that isn't enough. The characters deserve to see their arcs delivered fully, and the fans who see themselves in those characters deserve proper endings. Producing more inclusive fantasy stories for television isn't a win if they don't make it beyond a couple of seasons. Fortunately, some upcoming fantasy shows could fill the void left by Shadow and Bone, assuming they aren't canceled before they get the chance.
Upcoming Fantasy Adaptations That Could Fill The Void Left By Shadow And Bone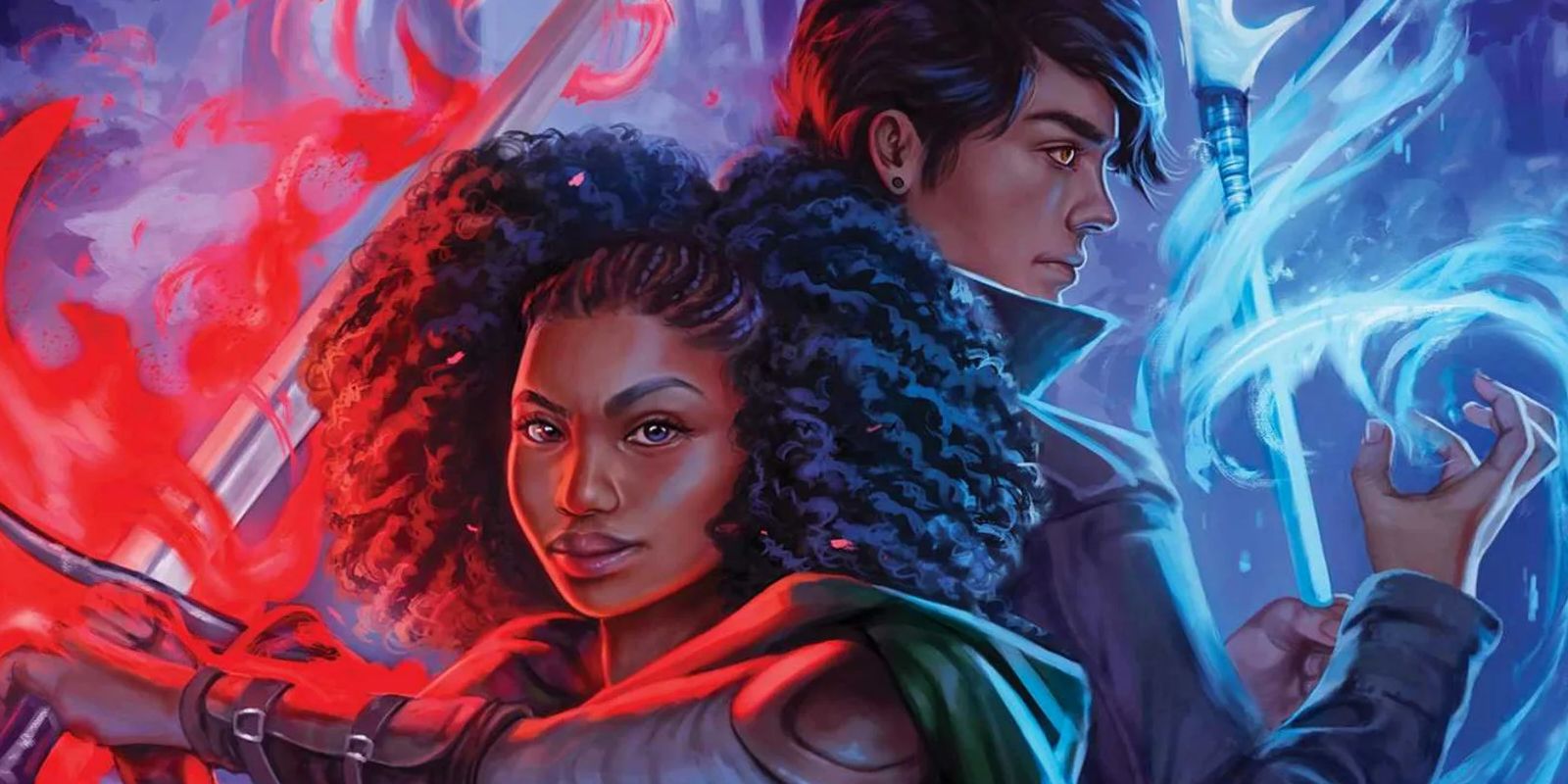 While Shadow and Bone's cancellation comes as a major blow to those looking for more diverse fantasy stories, there are several upcoming fantasy adaptations that could fill the void. Tracy Deonn's Legendborn series is set to become a TV show, and if executed properly, it could take the genre by storm. Following Bree Matthews as she's thrown into a world of magic and mystery, Legendborn has a Black lead, numerous LGBTQ+ characters, and BIPOC supporting characters as well. R.F. Kuang's The Poppy War is also getting a series, as is N.K. Jemisin's Broken Earth trilogy. Both are written by BIPOC authors and feature an array of characters from different backgrounds.
While Percy Jackson and the Olympians and A Court of Thorns and Roses don't have the greatest representation in the source material, their TV adaptations could also work to fix this. Percy Jackson is already making that effort through its casting choices, and it could easily bring its LGBTQ+ characters from later books into the show earlier. A Court of Thorns and Roses could similarly play up its existing queer romances and strive to be inclusive with its casting.
Of course, a more worthy goal would be to adapt more fantasy books by BIPOC and LGBTQ+ authors. Sabaa Tahir's An Ember in the Ashes series, Shelley Parker-Chan's She Who Became the Sun books, and Rin Chupeco's The Bone Witch trilogy are just some of the stories that could elevate the fantasy genre on the small screen and offer representation that's on par with — if not better than — Shadow and Bone.
Shadow and Bone

Release Date:

2021-04-23

Cast:

Daisy Head, Kit Young, Julian Kostov, Ben Barnes, Jessie Mei Li, Simon Sears, Gabrielle Brooks, Amita Suman, Kevin Eldon, Danielle Galligan, Jasmine Blackborrow, Freddy Carter, zoe wanamaker, Sujaya Dasgupta, Luke Pasqualino, Archie Renaux, Calahan Skogman

Genres:

Fantasy, Drama, Action

Seasons:

2

Story By:

eric heisserer, vanya asher

Writers:

Eric Heisserer, Vanya Asher, Daegan Fryklind, Shelley Meals, Christina Strain, M. Scott Veach, Donna Thorland, Erin Conley, Nick Culbertson

Streaming Service(s):

Netflix

Directors:

Mairzee Almas, Lee Toland Krieger, Jeremy Webb, Bola Ogun, Karen Gaviola, Laura Belsey, Dan Liu

Showrunner:

Eric Heisserer