News
Shadow & Bone & 4 Other Netflix Shows Cancelled
Summary
Netflix cancels five shows, including Shadow and Bone, while evaluating their content strategy post-actors strike.
The streaming service canceled two live-action shows total, also including Glamorous.
The three animated shows that were canceled are Agent Elvis, Farzar, and Captain Fall.
Shadow and Bone, along with four other shows, has been cancelled at Netflix. The streaming service has undergone some major changes in the past year as the streaming landscape has shifted and subscriber counts have been less consistent. Some recent changes include focusing their content strategy away from big-budget blockbuster releases like Red Notice and introducing a cheaper ad-based tier below the streamer's basic tier.
Per Deadline, Netflix is evaluating their slate of shows following the end of the Screen Actors Guild strike, which lasted for 118 days as actors fought for fair pay. The result of this evaluation has been the cancelation of the live-action shows Glamorous and Shadow and Bone. Also on the chopping block were three animated shows, namely Agent Elvis, Farzar, and Captain Fall. Of the five series, only one lasted beyond a single season, as Shadow and Bone season 2 premiered in March 2023.
Netflix's Mass Cancellation Explained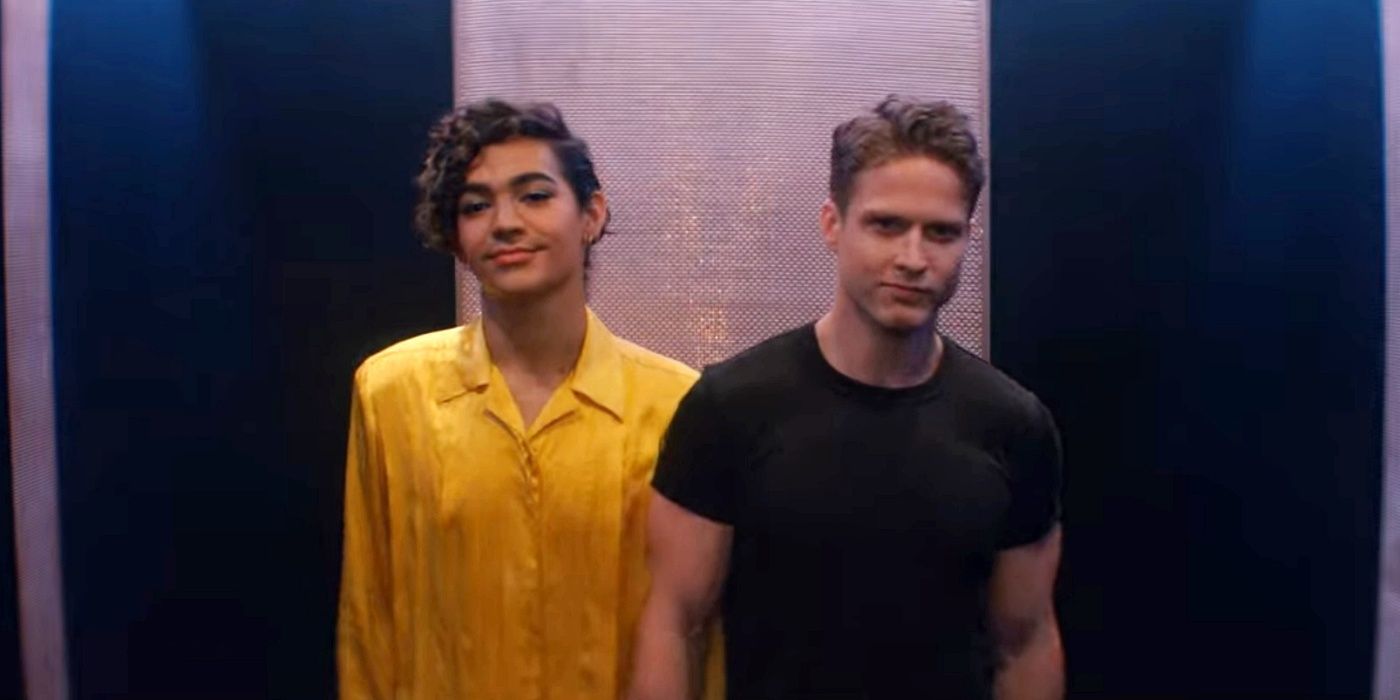 According to the report, the shows were canceled for a variety of reasons. In addition to their viewership not being deemed sufficient to support their cost, production delays from the dual Hollywood strikes (the actors strike significantly overlapped with the earlier 148-day writers strike) led the streamer to evaluate that there would be too much of a gap between seasons to carry over substantial viewership for the four single-season series. The fact that a Shadow and Bone spinoff was reportedly in development doesn't seem to have affected this decision in that show's case.
The Shadow and Bone spinoff was titled Six of Crows, based on the Leigh Bardugo spinoff novels of the same name.
Given the wide slate of cancellations involved in this announcement, it seems unlikely that any of the five shows will be given a chance to wrap up any ongoing storylines with a one-time special. However, it's possible that some of the major creatives involved in the shows will stay with the platform for future projects. For instance, Shadow and Bone creator Eric Heisserer wrote the screenplay for Netflix's smash hit horror adaptation Bird Box, so there may be enough goodwill between the parties to allow for any new Heisserer projects to remain on the horizon.
On rare occasions, canceled Netflix shows have found new homes elsewhere, like the cancelled sitcom One Day at a Time, which had its final season produced by Pop. It is entirely possible that any of these series could follow suit, especially considering the fact that a Shadow and Bone renewal campaign has been running on fan social media accounts for months. However, it remains to be seen what the future holds for any of these five freshly canceled titles.
Source: Deadline