News
Shocking Batman Box Office Stat Reveals DC's Hidden Movie Goldmine
Summary
Batman movies have been the most profitable for DC, with The Batman and Joker earning over $770 million and $1 billion respectively.
The LEGO Batman Movie outperformed the last three DCEU films, earning $312 million worldwide on an $80 million budget.
DC should consider tapping into the success of LEGO movies and explore a LEGO DC cinematic universe, with potential for sequels and spin-offs featuring characters like Superman and Wonder Woman.
Batman is one of DC's most profitable properties, but there's a specific stat regarding the Caped Crusader that reveals a hidden goldmine for DC. The DCEU has plummeted at the box office, leading to a reboot of the universe being led by Peter Safran and James Gunn. While the DCEU has hits like Aquaman and Wonder Woman, its recent entries, including The Flash, Shazam! Fury of the Gods, and Blue Beetle were all box office bombs. However, Batman movies have remained a consistent earner for DC.
Despite being outside the DCEU, The Batman and Joker have been the studio's most profitable recent endeavors. Joker grossed over $1 billion and The Batman earned over $770 million. Both of these films are getting sequels, but there is another Batman goldmine that DC may want to pay attention to. Released in 2017,The LEGO Batman Movie performed better than people might remember, and it could be worthwhile for the studio to take a second look at it.
Related: Every Upcoming DC Movie In 2023 And Beyond
LEGO Batman Did Better Than DCEU's Last Three Movies (With A Way Lower Budget)
The LEGO Batman Movie was a spinoff to 2014's The LEGO Movie, a surprise box office hit that also featured a scene-stealing voice performance from Will Arnett as Batman. Chris McKay directed the animated Batman flick, and it featured an all-star cast including Zach Galifianakis as The Joker, Rosario Dawson as Barbara Gordon, Michael Cera as Robin, and Ralph Fiennes as Alfred. The movie was a hit with critics and audiences, and performed admirably at the box office, garnering $312 million worldwide against an $80 million budget.
What's surprising is that The LEGO Batman Movie did better than the last three DCEU films on a much smaller budget. Shazam! Fury of the Gods grossed $133.8 million worldwide on a $125 million budget, making it one of the studio's biggest bombs. The Flash didn't fare any better, grossing around $270 million worldwide on a $300 million budget, and Blue Beetle flopped as well, garnering $128.6 million on a $104 million budget. While these films did make some money, it was their outrageous production budgets that cost DC and Warner Bros. millions in losses.
The LEGO Batman Film Shows DC's Massively Underrated Movie Market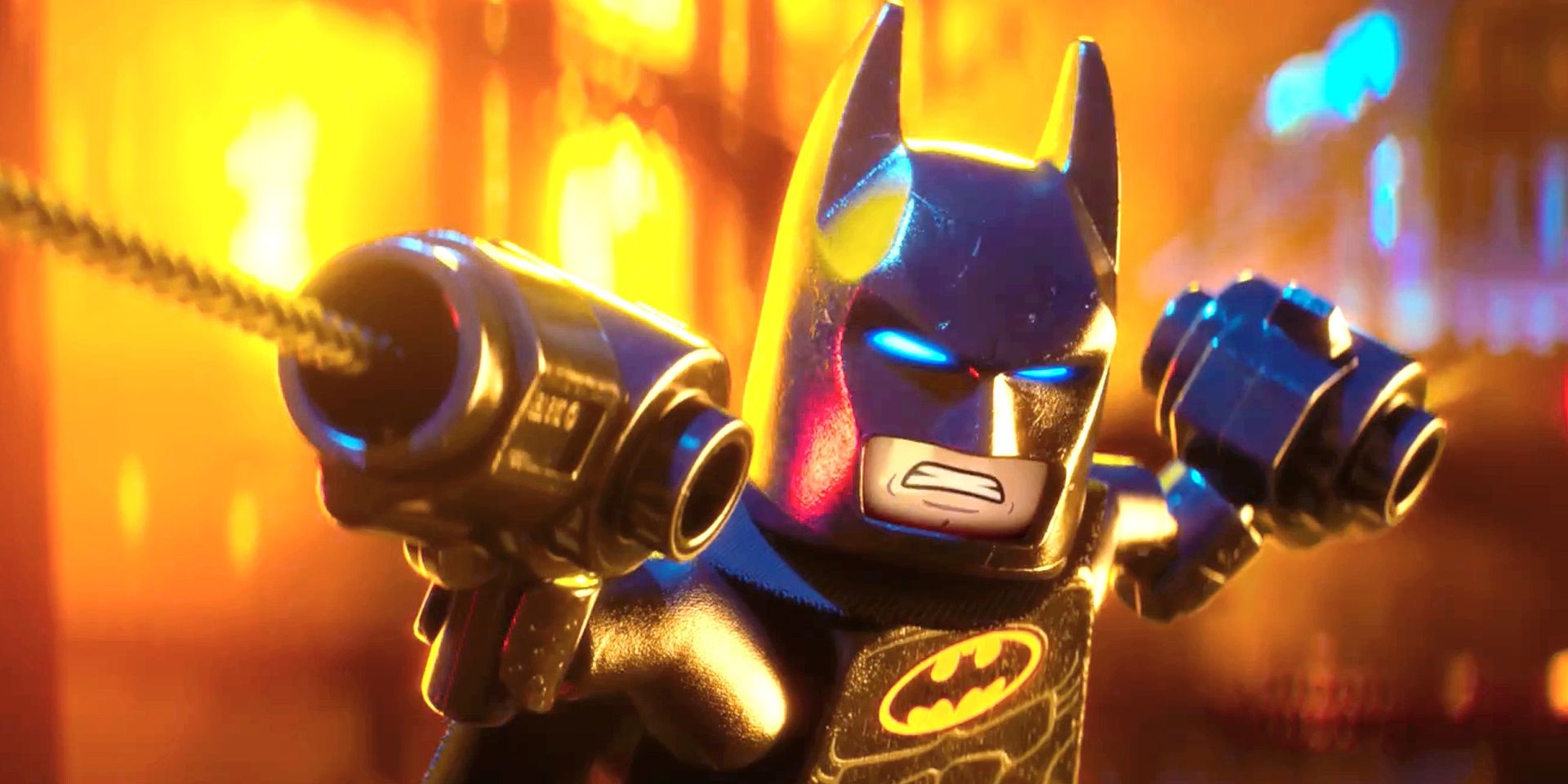 The Lego Batman Movie
Release Date

February 10, 2017

Director

Chris McKay

Cast

Will Arnett, Ralph Fiennes, Mariah Carey, Rosario Dawson, Michael Cera, Zach Galifianakis

Genres

Comedy, Action, Animation
The success of The LEGO Batman Movie shows DC two things. One, the production costs need to be lower, but that is an issue plaguing every major studio right now, not just them. The other thing DC should pay attention to is the massive catalog of LEGO characters at their disposal. People like LEGOs and there is a market of kids who play with them and adults who collect impressive sets released by the company.
There could be a LEGO Superman movie, a LEGO Batman sequel, a LEGO Wonder Woman movie, or possibly a LEGO Justice League movie. The other LEGO movies performed well, so there is an audience for those who enjoy this animation style. A LEGO DC cinematic universe is currently sitting in DC's lap, and they need to find the right people to bring it to life.