News
Sophie Sierra's Curly Hair Photos Are Shocking (She Looks So Different)
Summary
90 Day Fiancé star Sophie Sierra switched to her natural hair after being ridiculed for her wig on the show.
Sophie grew up wealthy but settled for her husband Rob's frugal lifestyle, despite him cheating on her in the past.
Sophie has been revealing glimpses of her current life on social media, including her new curly hair, which she says makes her look "so different."
90 Day Fiancé star Sophie Sierra's wig has been ridiculed on season 10, which could be a reason why she's switched to her natural hair. Sophie is a 23-year-old Instagram influencer from London who moved to the U.S. on a K-1 visa in 90DF. Sophie met Rob Warne on Instagram and began an online relationship before deciding to get married to him. Sophie is of mixed race. Her father is Black while her mom is White. Sophie grew up in Spain where she faced bullying for not exactly fitting in due to the way she looked. Sophie found Rob on an Instagram page for biracial models. She followed him, and that's how their romance began.
Sophie grew up wealthy because of her rich grandfather. She was used to huge mansions and fancy vacations, but she settled for Rob's frugal lifestyle. Rob's home in Inglewood didn't even have a bathroom inside it. Besides, he had cheated on her in the past and kept denying it. Their relationship might not work out in the end, but it may be a while until fans find out if Sophie and Rob are married. However, Sophie has been revealing bits and pieces of her current life on social media to tease fans. This includes how she looks now after ditching her wig from the show.
Related: 20 Best Reality TV Shows Right Now
Sophie Reveals Why She Wears A Wig On 90 Day Fiancé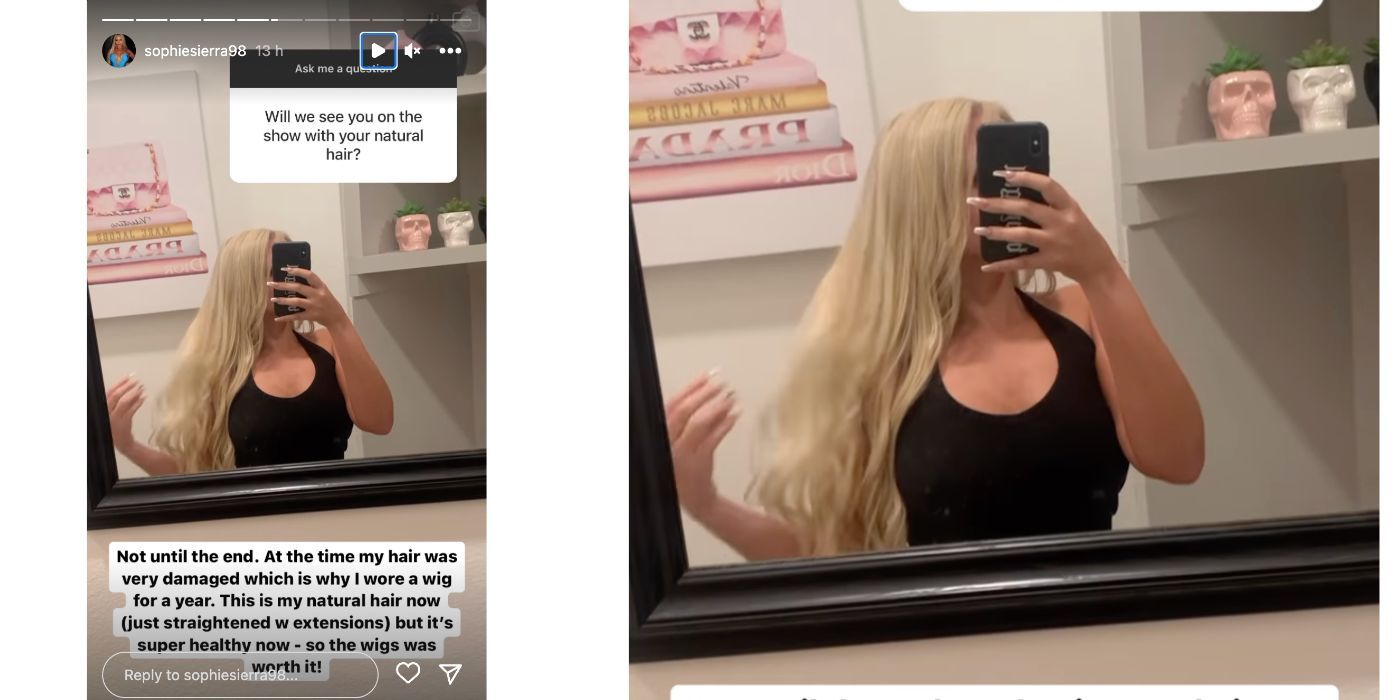 Recently, a fan asked Sophie on Instagram if they would see her sporting her natural hair on screen anytime soon. Sophie posted a mirror video from her new bathroom to explain the truth. "Not until the end," she replied. Sophie revealed that while she was filming, she wore a wig for a year. She had hair issues, and her real hair was too damaged. The video showed Sophie's "natural hair now." She said she's straightened it now and wears extensions to lengthen her hair, although it's "super healthy." Sophie added, "so the wigs was worth it."
Sophie Posts Rare Photo With Natural Curls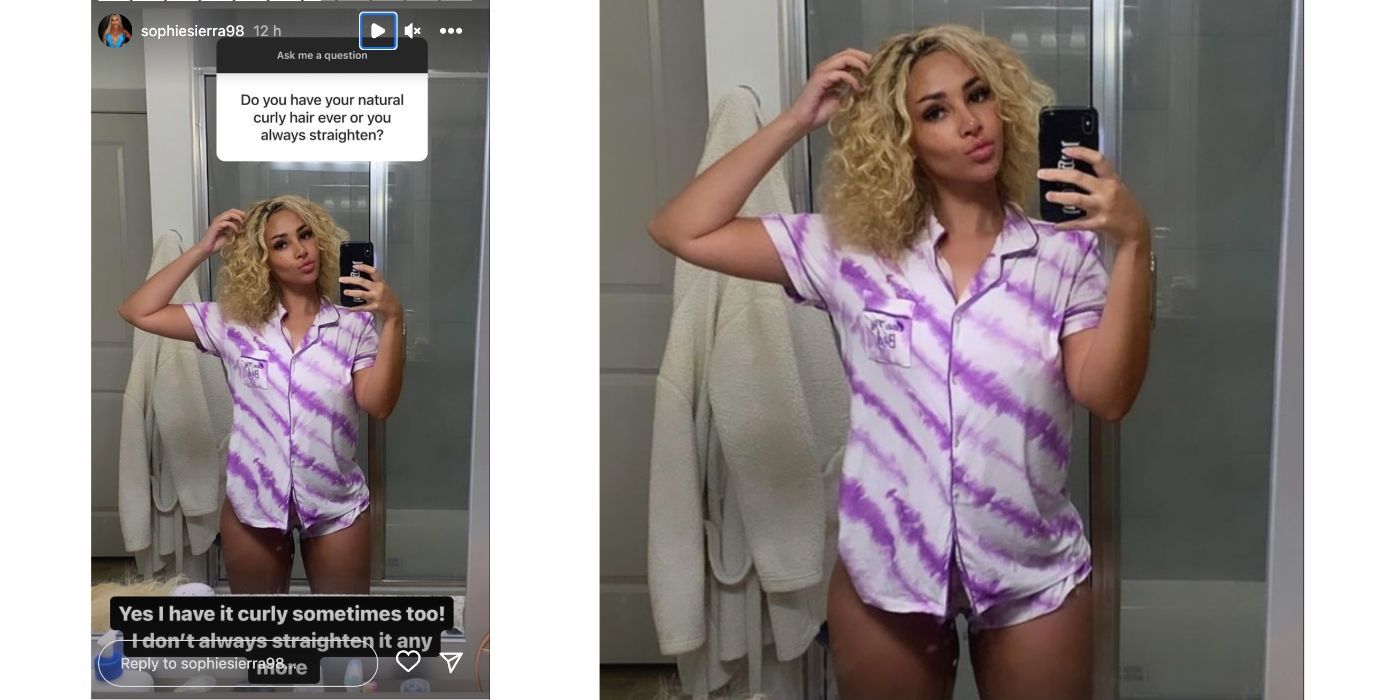 Several photos from Sophie's childhood were shown to 90 Day Fiancé fans during her episode 1 introduction. Sophie spoke about her being biracial and living in Spain. Her school photos showed she had naturally curly, dark hair. Sophie is not a brunette anymore because she prefers her blonde look. However, she has started embracing her natural curls now that she doesn't wear wigs. When a follower asked Sophie, "Do you have your natural curly hair ever or you always straighten?" Sophie replied, "Yes" and added a mirror selfie showing her curly bob hairstyle. She wears her hair curly "sometimes" because she doesn't always straighten it anymore.
Sophie Says She Looks "So Different" With Curly Hair
Sophie filmed 90 Day Fiancé season 10 over two years ago. Her relationship with Rob has gone through several changes since then. Her current photos on Instagram reveal she lives in Austin, Texas and not in Los Angeles anymore. Apart from her move, Sophie's undergone a major physical makeover. Her skin is tanned, while her makeup is more subdued. Sophie has shared several more photos to reveal her curls to her fans (via u/bbykenz666.) She made a collage of her favorite selfies and wrote, "I feel like my curly hair makes me look so different."
90 Day Fiancé airs Sundays at 8 p.m. EST on TLC.
Source: Sophie Sierra/Instagram, u/bbykenz666/Reddit
90 Day Fiance

Release Date:

2014-01-12

Cast:

Shaun Robinson

Main Genre:

Reality

Genres:

Romance, Drama, Reality TV

Seasons:

9

Network:

TLC

Streaming Service(s):

TLC GO

Franchise(s):

90 Day Fiancé

Directors:

Rogue Rubin, Kevin Rhoades, Jessica Hernandez

Showrunner:

Kyle Hamley