News
Thanksgiving Box Office To Become First To Hit Specific Horror Movie Milestone In 18 Years
Summary
Thanksgiving, directed by Eli Roth surpasses $10 million at the box office, the first Roth horror film to do so since 2005's Hostel.
The slasher movie, based on a parody trailer from 2007's Grindhouse, features an axe-wielding killer in a pilgrim outfit seeking revenge.
Despite ranking fourth for the weekend, Thanksgiving is turning out a solid result for a relatively low-budget $15 million movie.
Thanksgiving has become the first movie to surpass an important milestone in 18 years. The new slasher movie, which was directed by Eli Roth, is an expansion of the parody trailer he contributed to the 2007 throwback horror double feature Grindhouse. The movie takes place in Plymouth, Massachusetts, where an axe-wielding killer in a pilgrim outfit seems to be seeking revenge for an incident that took place on a prior Black Friday.
Per Deadline, the Thanksgiving movie box office is projected to take in a 3-day opening weekend total of $10 million. This will place it at No. 4 on the chart for the weekend, behind blockbusters such as The Hunger Games: The Ballad of Songbirds and Snakes, Trolls Band Together, and The Marvels. However, it has earned a distinction as the first Eli Roth horror movie to open past the $10 million milestone since his first one to do so, 2005's Hostel (which earned $19.6 million).
How Thanksgiving Compares To Eli Roth's Other Movies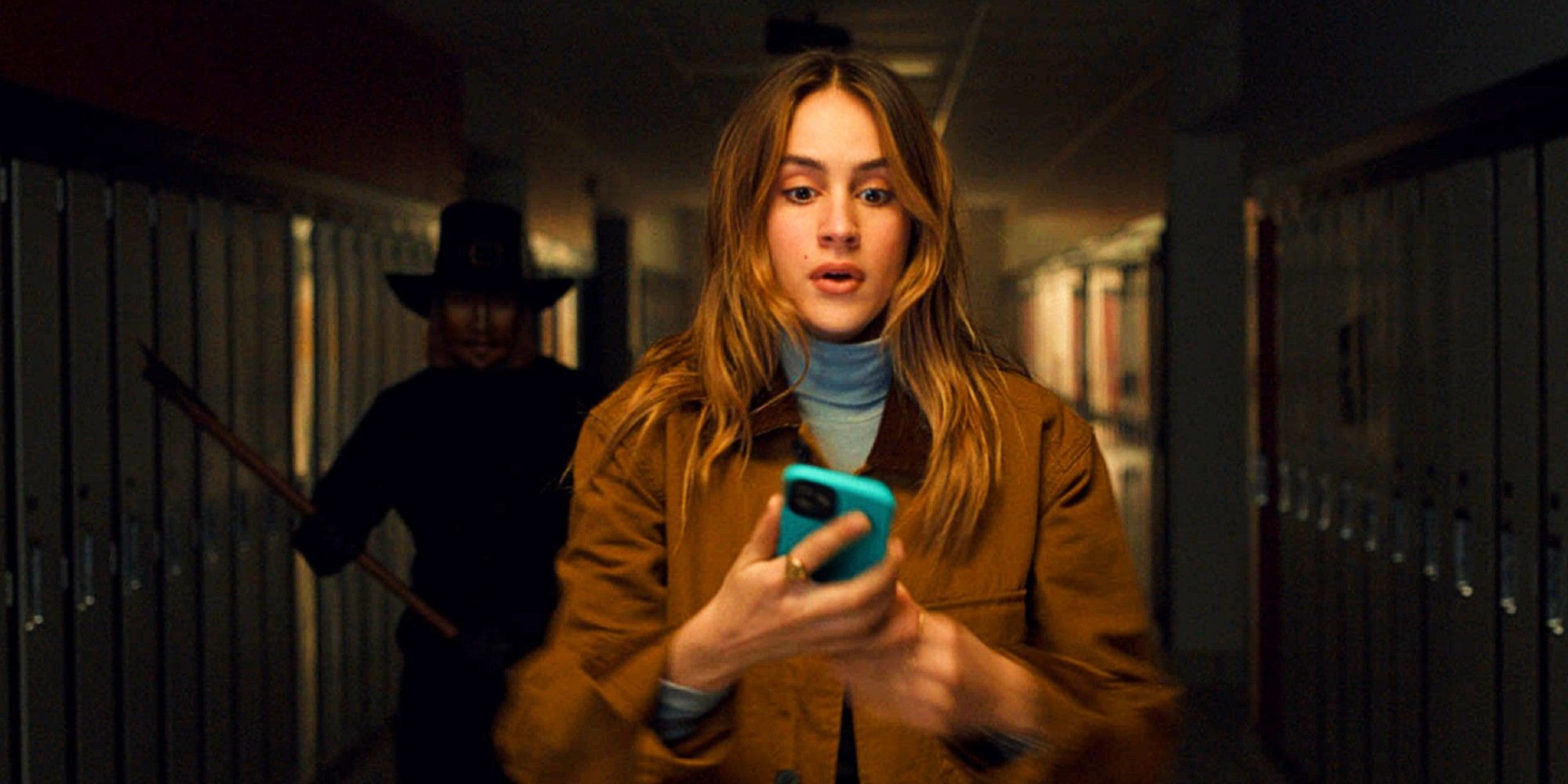 Although Eli Roth is perhaps best known for his contributions to the horror genre, a few of his recent theatrical outings have been in other genres. Both his Bruce Willis-led action thriller remake Death Wish and the Jack Black family movie The House with a Clock in Its Walls did open above $10 million as well, bringing his total of movies hitting that milestone to four. However, for his horror efforts, this adaptation of the Thanksgiving trailer represents a huge return to form.
It makes sense that 2005's Hostel was the first to reach that milestone, as it became Roth's first major mainstream hit, launching a three-part franchise after his feature debut Cabin Fever took the box office by storm. Despite only opening to $8.4 million, his first movie more than recouped its $1.5 million budget before its run even continued beyond the first three days. However, the director's post-Hostel horror movies saw diminishing opening weekend returns. Check out a comparison of his theatrically-released movies' openings below:
| Year | Title | Opening Weekend |
| --- | --- | --- |
| 2002 | Cabin Fever | $8.4 million |
| 2005 | Hostel | $19.6 million |
| 2007 | Hostel: Part II | $8.2 million |
| 2013 | The Green Inferno | $3.5 million |
| 2015 | Knock Knock | $18,623 |
| 2018 | Death Wish | $13 million |
| 2018 | The House with a Clock in Its Walls | $26.6 million |
| 2023 | Thanksgiving | $10 million |
It remains to be seen if the movie's overall box office run will be enough to earn a possible Thanksgiving 2 sequel. However, Thanksgiving turns around Roth's run of diminishing horror returns in a major way. While his non-horror titles have still had the strongest openings of his career, this result shows that remaining in the genre could potentially be a solid move for the director going forward.
Source: Deadline
Thanksgiving

Release Date:

2023-11-17

Director:

Eli Roth

Cast:

Addison Rae, Patrick Dempsey, Jalen Thomas Brooks, Nell Verlaque, Milo Manheim, Gina Gershon

Rating:

R

Genres:

Horror, Thriller

Writers:

Eli Roth, Jeff Rendell

Studio(s):

Spyglass Media Group, Electromagnetic Productions

Distributor(s):

TriStar Pictures