News
THAT Death & 6 Other Reveals
Warning! This article contains spoilers for A Murder At The End Of The World's episodes 1 & 2.
Summary
"A Murder At the End of the World" starts off as an exploration of Darby's relationship with her ex-boyfriend Bill, while also introducing her online tools for solving murder mysteries.
The first two episodes of the show reveal a big twist and set the stage for a deeper and more complex murder mystery than initially expected.
Darby receives an invitation to a secluded retreat where she encounters her ex-boyfriend Bill, who is later killed. Darby suspects foul play and begins her own investigation to uncover the truth.
In its first two episodes, A Murder At the End of the World sets the stage for a gripping and suspenseful murder mystery drama. Like Brit Marling and Zal Batmanglij's previous creation, Netflix's The OA, A Murder At the End of the World starts slowly by giving away only a few crucial details about its main characters. Owing to this, the FX show's opening arc is more of an exploration of the protagonist Darby's relationship with her ex-boyfriend, Bill. However, despite focusing more on Darby (played by Emma Corrin of The Crown's fame) and Bill's relationship, the first episode also gives a glimpse of all the online tools and resources Darby uses as a Gen Z to solve murder mysteries.
After introducing audiences to its key players and their potential roles in its overarching narrative, A Murder at the End of the World drops its first big twist towards the end of episode 1. As it gradually increases its pace and moves in a new narrative direction in episode 2, it becomes evident that there is more to its overarching murder mystery than meets the eye. With so many revelations in A Murder At the End of the World's episodes 1 and 2, it is hard not to wonder what the show's future episodes will have in store for audiences.
Episodes 1 and 2 of A Murder at the End of the World are available on Hulu for streaming.
RELATED: A Murder At The End Of The World Cast & Character Guide
7
Darby Hart Is A True Crime Author Who Wrote "The Silver Doe"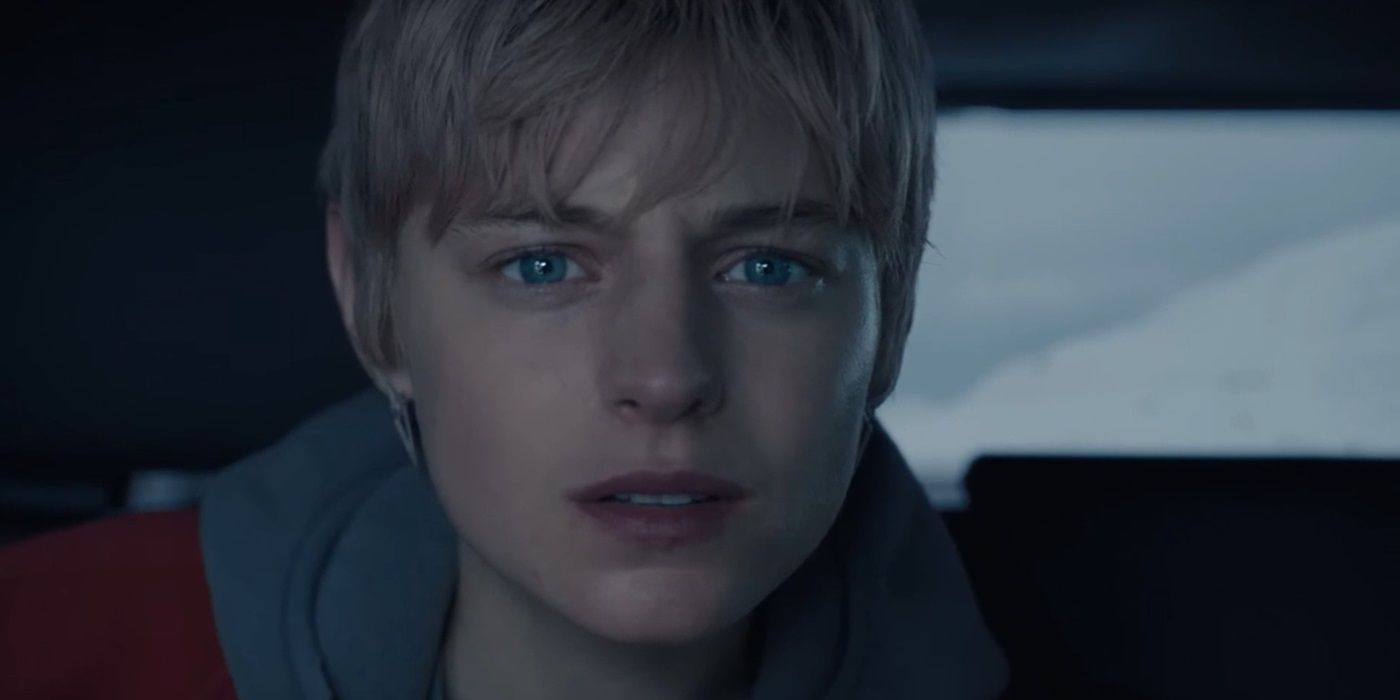 The opening arc of A Murder At the End of the World reveals how Darby is a true-crime author who has written a book, "The Silver Doe," a memoir of her crime-solving experience with her former partner, Bill. As Darby reads the final arc from her book to a group of eager listeners at a bookstore, A Murder At the End of the World reveals flashbacks of a defining moment in Darby and Bill's relationship that ultimately led to their separation. The early moments of the flashback reveal that Bill was apprehensive about diving deeper into solving the mysteries of unidentified female murder victims, which is something they had initially bonded over on an online forum.
6
Darby & Bill Investigated Unsolved "Jane Doe" Murders & Seemingly Found The Serial Killer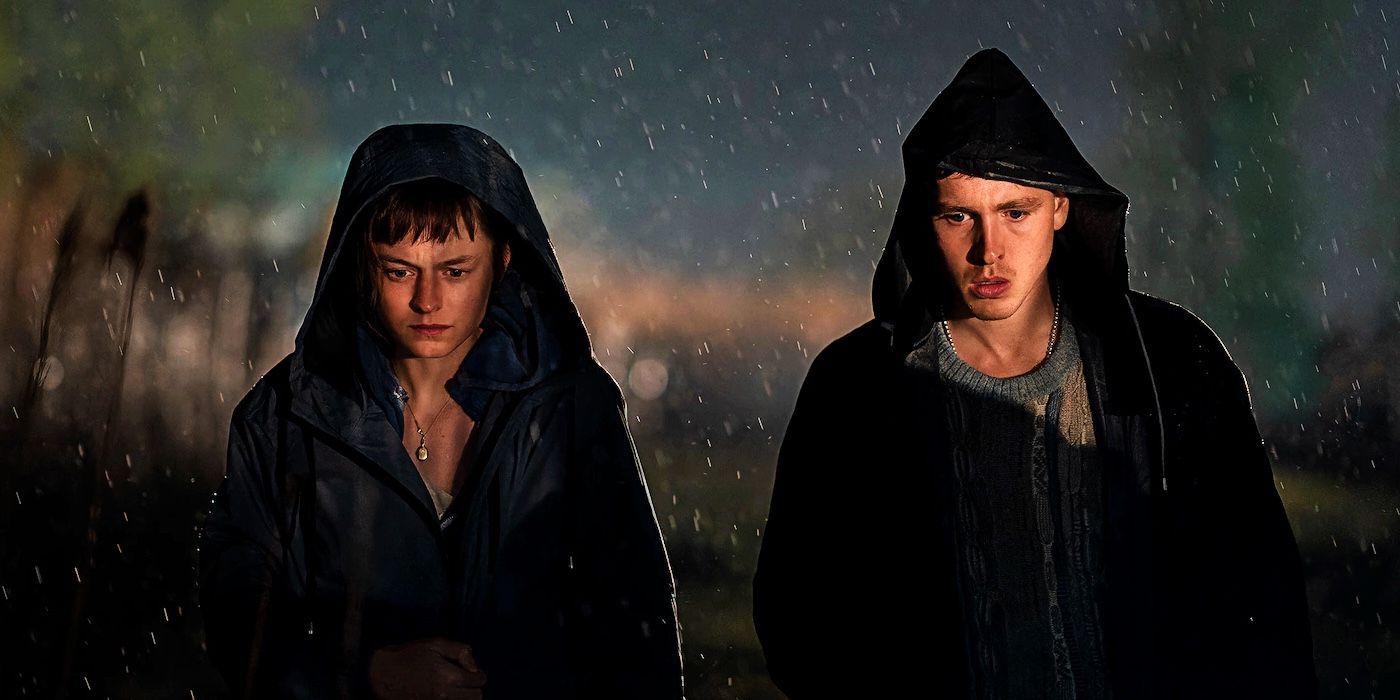 However, after an argument, Bill and Darby patch things up and drive towards one of their potential leads for the murder mysteries. Using a hacking code written by a famous hacker named Lee Anderson (played by Brit Marling), Darby opens the gate of the suburban home they wish to investigate. The two then head down to the home's basement and start breaking its concrete flooring. After hours of hard work, they realize that the body they are looking for must be under the basement's suspicious-looking staircase. Before the flashback ends, Bill and Darby find a victim's body, but the serial killer enters the basement and fires his gun at Bill.
A Murder At The End of The World episode 1 does not confirm whether the man who enters the basement is the real serial killer.
5
Darby Hart Is Invited To A Secluded Retreat By Tech Mogul Andy Ronson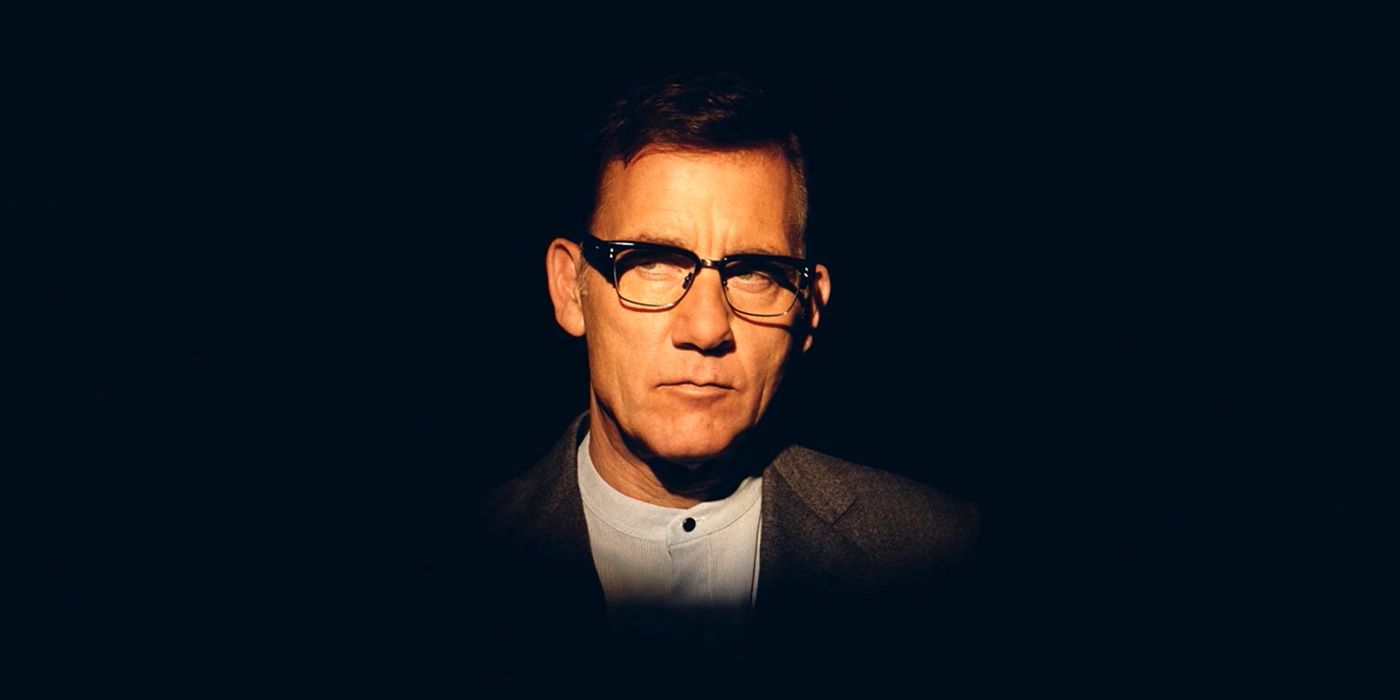 In A Murder At the End of the World's present timeline, Darby receives an invitation to tech mogul Andy Ronson's private retreat. Despite being a recluse who spends her free time solving murder mysteries online, Darby accepts the invitation. On her flight to the location of the secluded retreat, Darby meets several other people Ronson invited, all of whom happen to be pioneers of their respective fields. She even has a brief rapport with filmmaker Oliver, who asks her if the Bill in her book is the famous artist Bill, whose alias is "Fangs."
4
Darby & Bill Broke Up 6 Years Before Andy's Retreat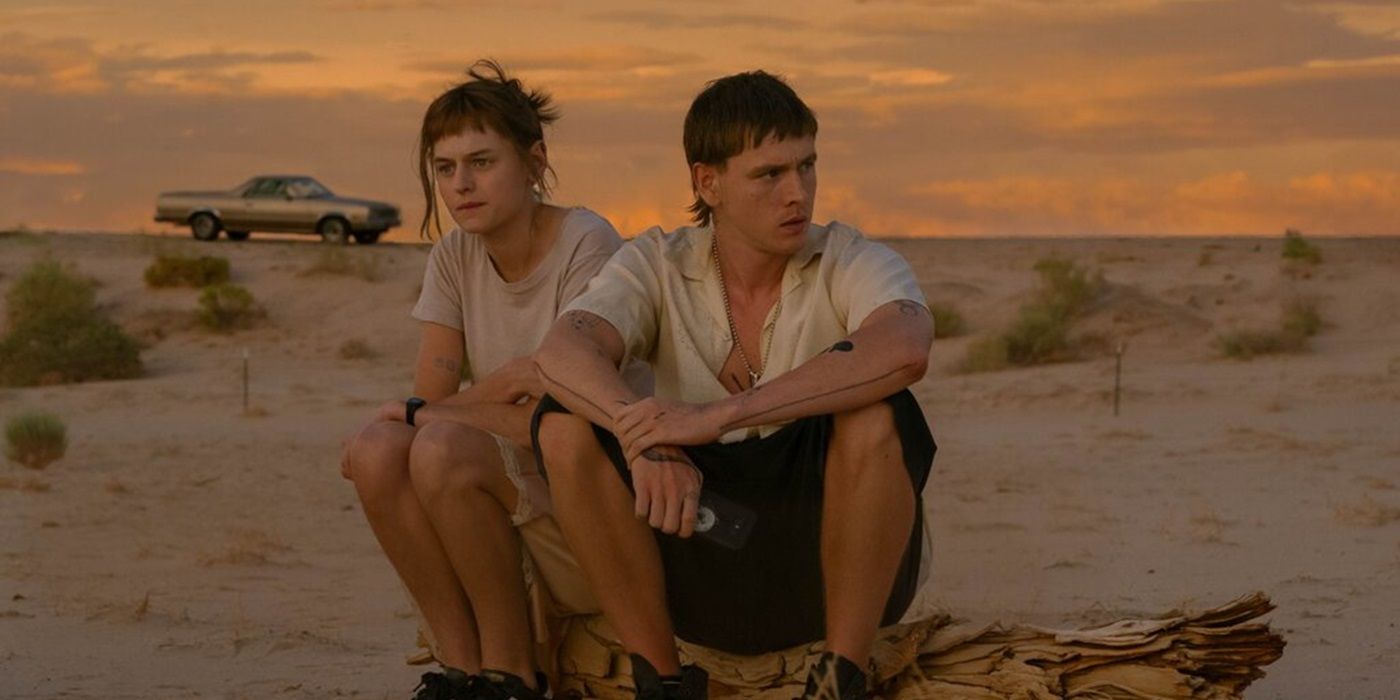 Darby confirms that he is the same Bill Oliver is referring to and even reveals that they broke up six years ago. After all the guests arrive at the secluded location of Ronson's retreat, Darby and the others are asked to join the tech billionaire for dinner. Darby re-dyes her hair and shows up at the dinner table, but before she can settle into her new surroundings, Bill suddenly emerges at the dinner table and leaves her stunned. Before she can react to seeing Bill after six years, Andy Ronson (played by Clive Owen) comes in and opens up about the purpose of the retreat and even introduces his family to the guests. He also confirms that he only invited five of the guests while four others were invited by his wife, Lee.
RELATED: 10 Most Common Tropes in Murder Mystery TV Shows
3
An Unknown Attacker Kills Bill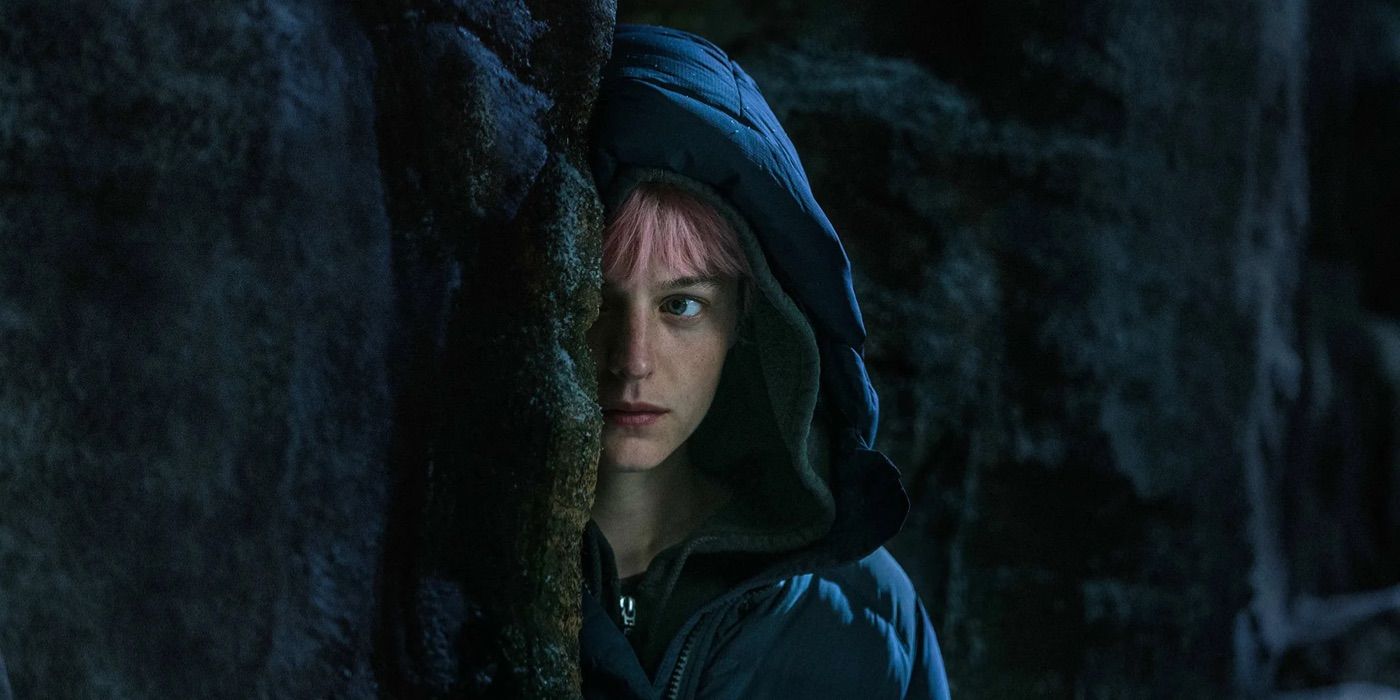 The same night after dinner, Bill and Darby meet again and go out for a walk. Bill tries warming up to Darby, but she keeps her guard up. Bill ultimately gives in and heads back to his room. However, moments later, Darby changes her mind after listening to a song she and Bill used to sing together. When she knocks at Bill's door, she hears him groaning and falling to the ground. Realizing he is in trouble, she rushes to his window and finds him on the ground, struggling to keep his eyes open. Moments later, Bill dies before Darby, which marks the end of the first episode of A Murder At The End of the World.
2
Darby Investigates Bill's Body & Believes He Was Murdered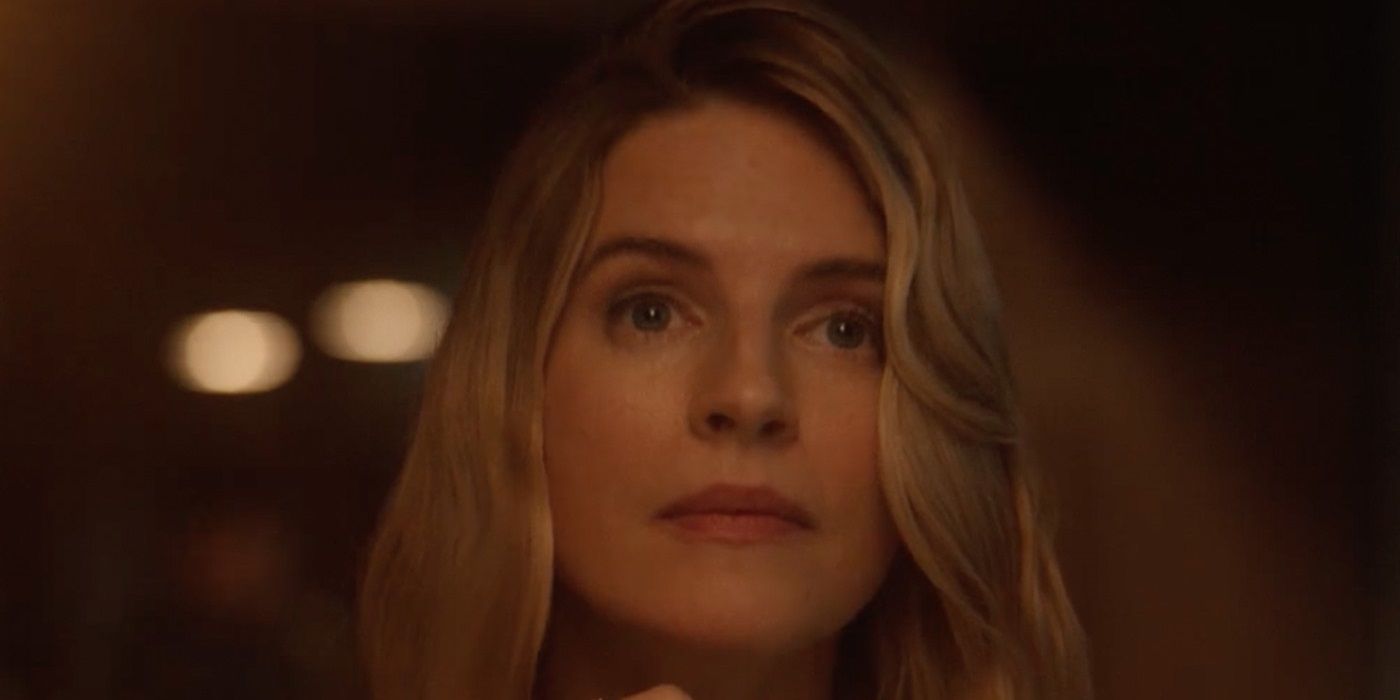 In A Murder at the End of the World's opening moments, Darby seeks help from Sian, a Brazilian doctor who once stepped on the moon. Sian performs CPR on Bill, hoping to revive him. However, to their dismay, Bill does not wake up. Darby grieves Bill but later gets suspicious about the circumstances surrounding his sudden demise. Although Andy Ronson claims that Bill died from a drug overdose, Darby secretly investigates his body and finds that Bill has syringe marks on his dominant hand. This discovery makes her suspicious because Ronson's AI secretary, Ray, confirms that most drug users inject in their non-dominant arms.
Moments later, Lee enters the room while Darby hides in a corner. When Darby later asks her about what she was doing in the room, Lee claims that she, too, was suspicious about the circumstances surrounding Bill's death and wanted to see his body herself. She even says that Ronson did not take Bill's death too seriously because he did not know him as well as them. At the same time, Lee also encourages Darby to investigate the case and figure out who might have murdered Bill. She even suggests that Darby can start by hacking into the doorbell camera in Bill's room to figure out who visited him before his death.
1
Darby Finds Her First Piece Of Evidence of Bill's Murder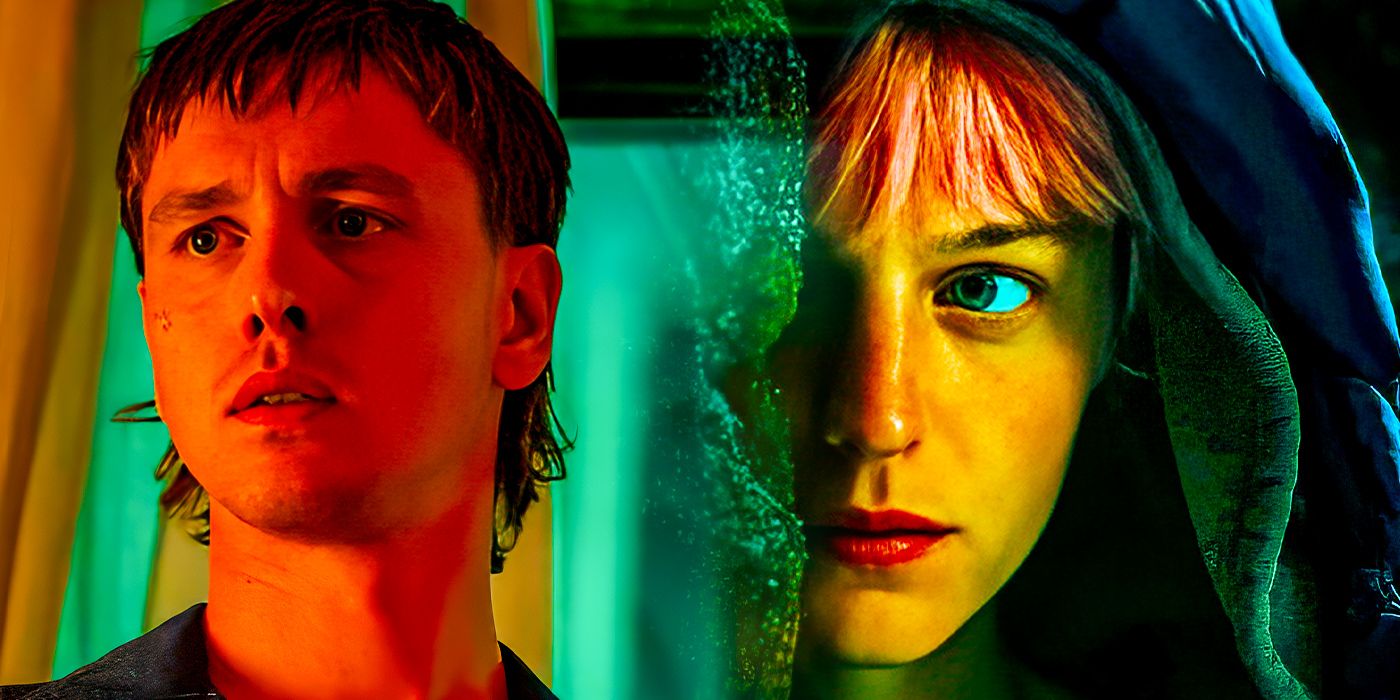 After hacking into the hotel's repository of security footage, Darby accesses the video captured by the doorbell camera in Bill's room. It reveals that minutes before Bill passed away, both Daniel and Ziba were walking outside his room. The footage also reveals that a masked man had appeared at Bill's door a few minutes before he died, hinting that the masked guest must have been responsible for his death. Although the ending of A Murder At The End of the World's episode 2 does not confirm the masked person is the killer, it allows Darby to take her investigation in a new direction.