News
The 15 Best Characters In Sex Education, Ranked
Summary
O (Thaddea Graham) was a complex and redeemable character who added depth to the show with her storyline as a sex therapist and her past bullying actions.
Abbi (Anthony Lexa) brought positivity and inclusivity to the new school, Cavendish, while also showing care and support for her classmates, especially Eric.
Maureen Groff (Samantha Spiro) displayed strength and motherly love as she navigated a loveless marriage, supported her son through his coming out journey, and made the difficult decision to divorce.
The Sex Education characters ranked shows who were the most endearing names that resonated with audiences throughout the show's 4 seasons. Sex Education explored the lives, anxieties, and struggles of the young students of Mooredale Secondary School (and, in the final season, Cavendish College) along with a few key adult characters as well. While it was a large ensemble, a few of the Sex Education characters stood out, making for unique, entertaining, and complex, while helping to create the show's brilliant mix of heart and hilarity.
Season Education season 4 saw a number of key characters absent from the final season while introducing some exciting new additions. The series does a great job of giving characters a chance to shine, but some managed to go the extra mile and become immediate favorites, whether because of their sympathetic and relatable storylines, their undeniable warmth and charm, or a combination of both factors. The best Sex Education characters enriched the series and made it better with their presence.
Sex Education is available to stream on Netflix.
O
Thaddea Graham

There were a number of new characters in Sex Education season 4, but O (Thaddea Graham) had one of the biggest roles. She served as a great antagonist for Otis for most of the season as the established and very successful sex therapist on the new campus and their battle made for some great moments. She seemed like she would be an easy character to dislike as she was not only a worthy adversary to Otis, but her past bullying towards Ruby was revealed.
However, like many characters in the series, O was shown to be a more complex character dealing with her own loneliness and identity issues. In the end, the show allowed her redemption while also admitting she was the better therapist.
Abbi
Anthony Lexa
Season 4 of Sex Education also sees the main cast move to a new high school following the closing of Mooredale. The new school, Cavendish, is a more inclusive and positive environment and a lot of that seems to be spearheaded by Abbi (Anthony Lexa), the popular girl in school. Some of the original Mooredale team have a hard time fitting in with Abbi, and even her close friends are bothered by her relentless positivity at times. However, she also proves to be a very caring person, organizing her classmates for worthy causes and being a genuinely helpful guide to Eric as he deals with his issues of faith and sexuality.
Maureen Groff
Samantha Spiro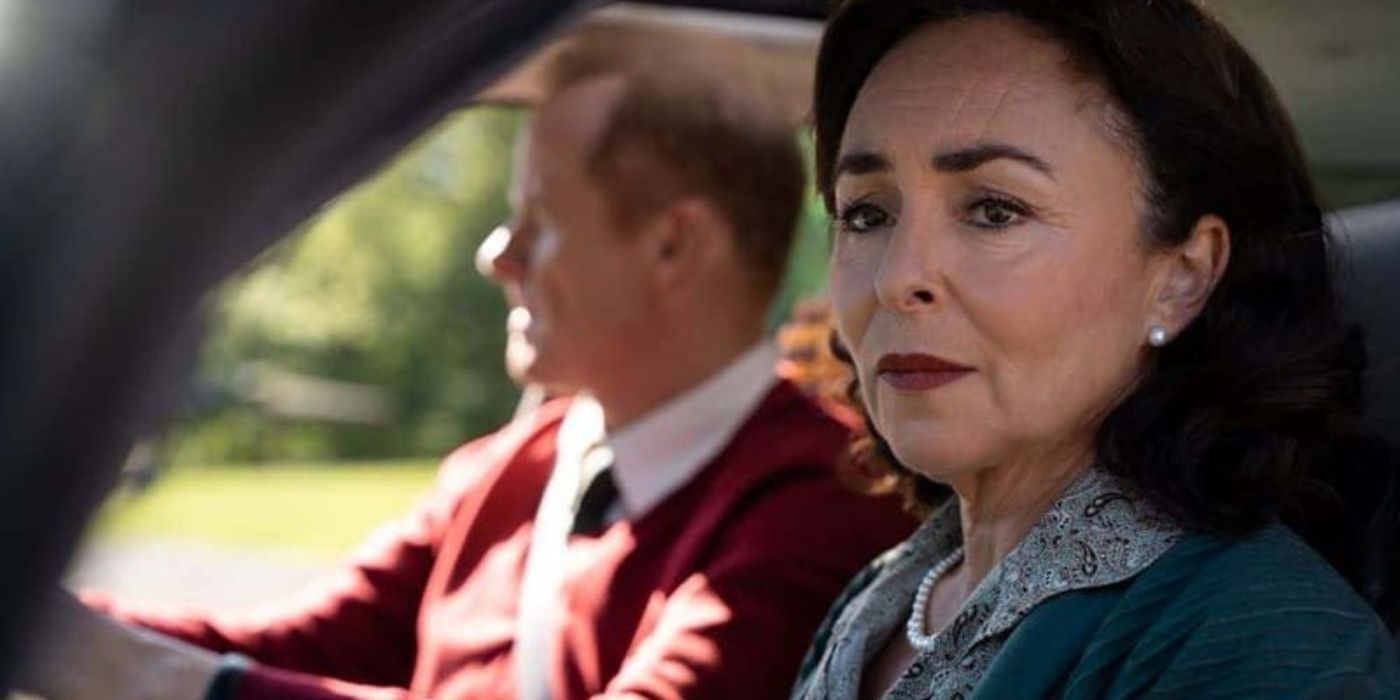 Maureen Groff (Samantha Spiro) was one of the adult Sex Education characters who got the chance to have her own fleshed-out storyline. Realizing that she was in a loveless marriage, Maureen spoke with Jean and decided that she needed to make drastic changes. Maureen proved how strong she was by divorcing the grumpy and uncompromising Michael. She is also a great mother as she saw that her son was dating another man, but let him come to her with the truth about his sexuality when he was ready. Unfortunately, season 4 diminishes her role somewhat, not showing her friendship with Jean and reuniting her with Michael.
Aisha
Alexandra James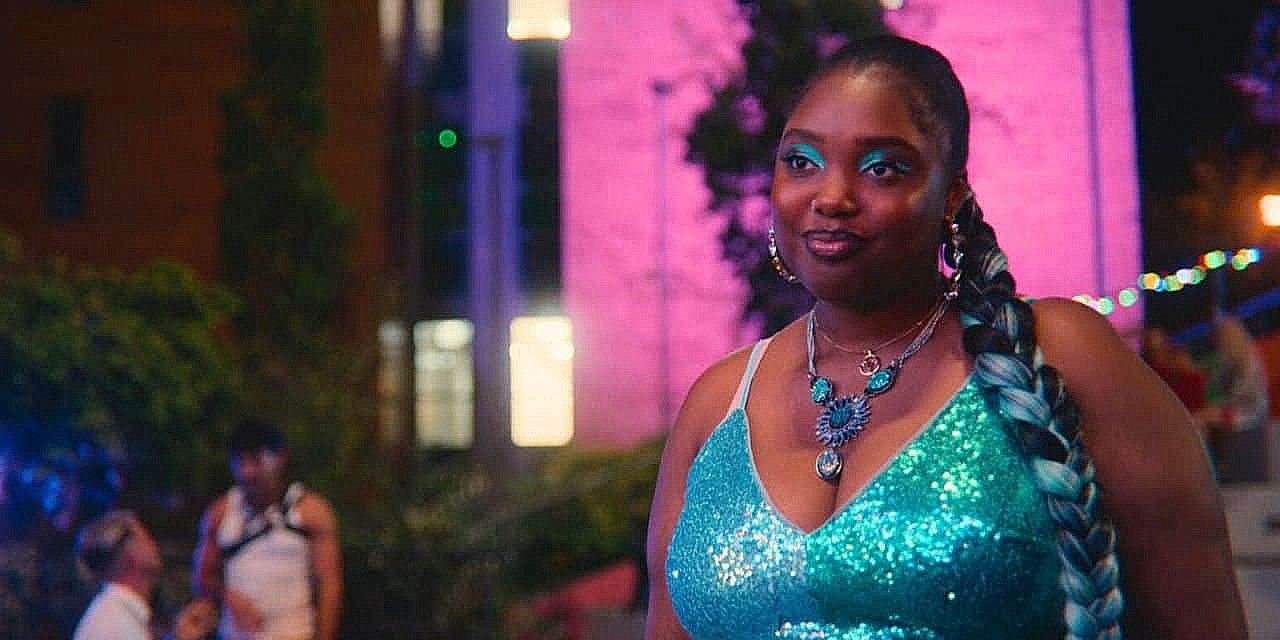 Aisha (Alexandra James) is another one of the new Cavendish students who are introduced in Sex Education season 4. As a deaf student, Aisha struggles with sometimes being overlooked or her needs being forgotten by those around her, but she is also brave enough to speak her mind when needed. Aisha develops a romantic relationship with Cal over the course of the final season, showing compassion and kindness to them as they struggle with their own personal challenges. She is a leader among her fellow students while also being a typical teen who pushes back against Abbi's imposing rules about remaining positive.
Olivia Hanan
Simone Ashley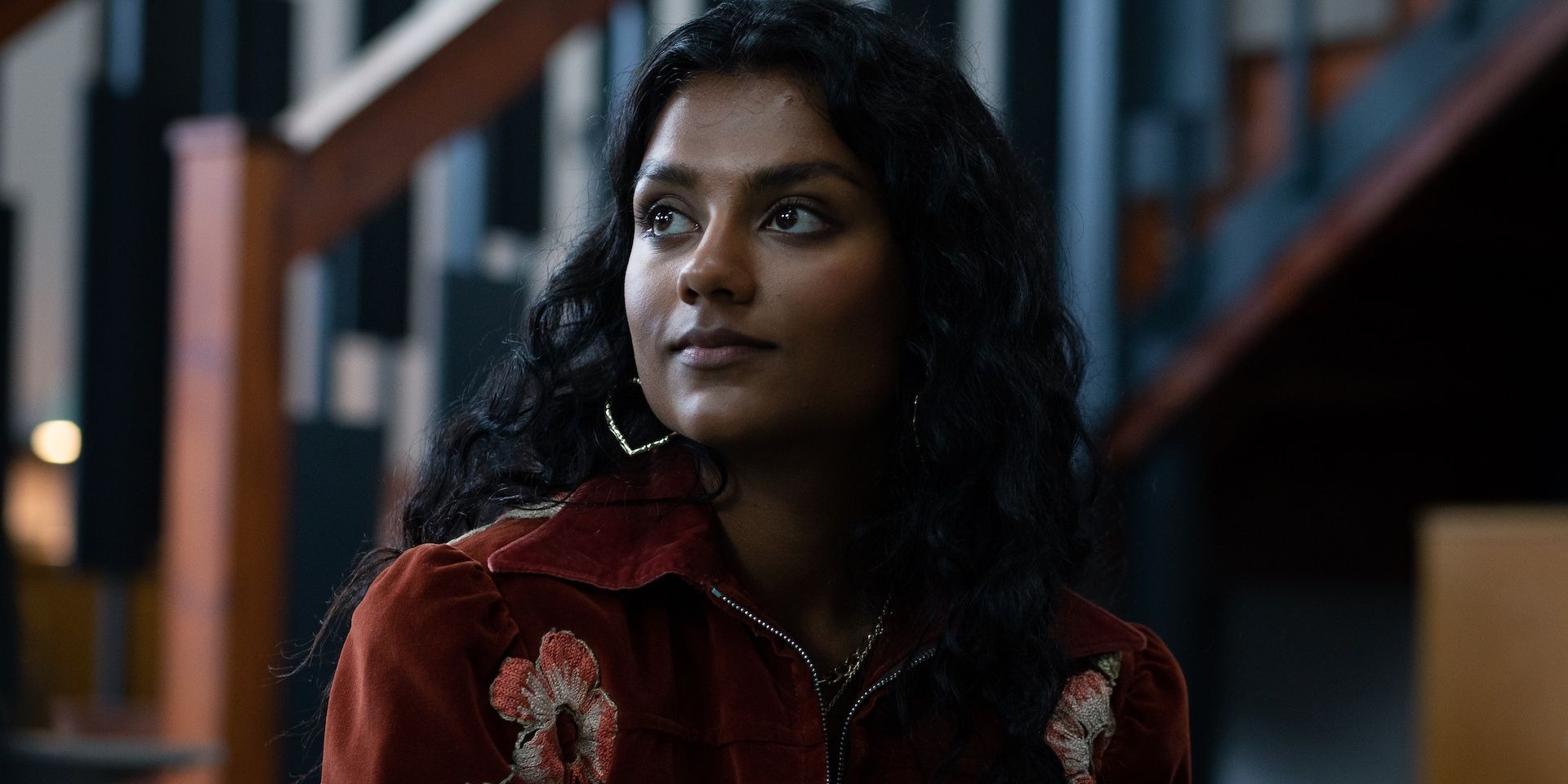 At the start of the show, Olivia Hanan (Simone Ashley) doesn't seem like the kind of character who will find a way to stand out. She's a member of "The Untouchables" and just came across as a popular girl who could be mean to the main characters. Of course, she proved there was more to her than that. Olivia played a main part in one of Sex Education's best episodes, which centered on a group of girls coming together through their shared experiences of harrowing sexual assault. Although she doesn't get a ton of screen time, Olivia delivers laughs while being a sympathetic character.
Joanna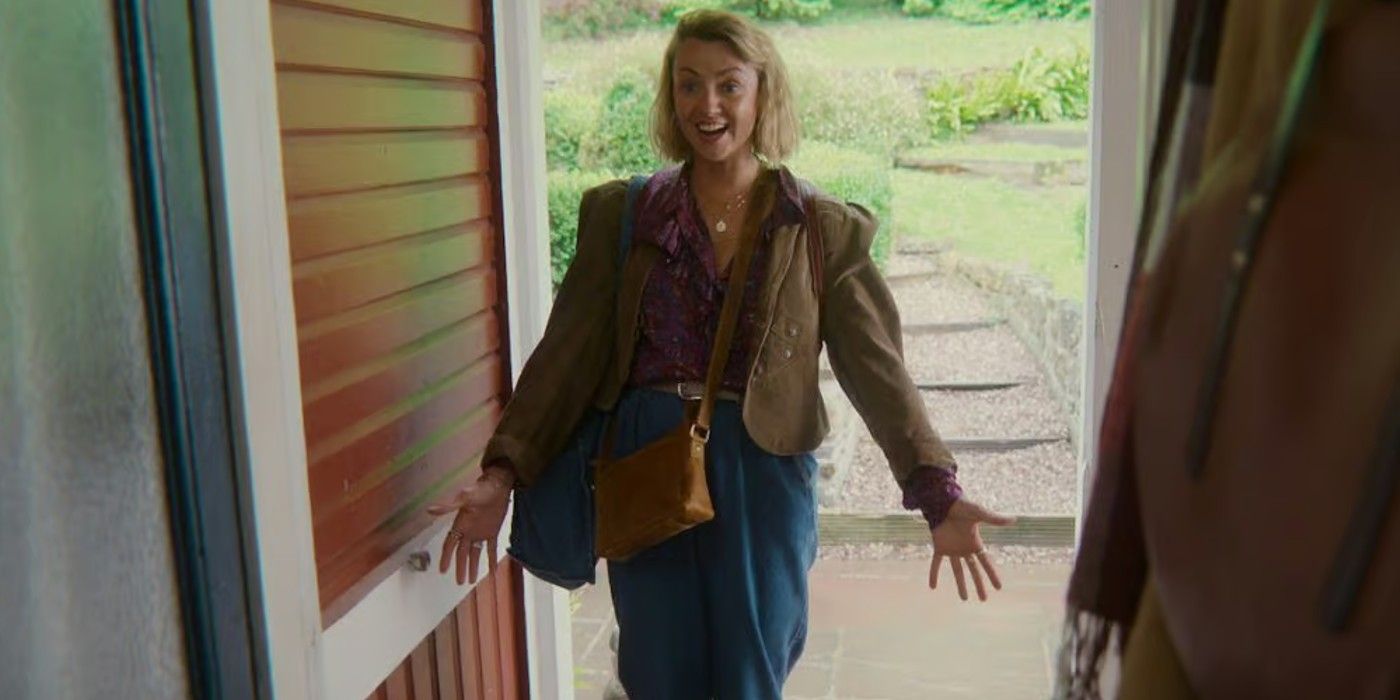 In addition to the new students introduced in Sex Education season 4, there is also the introduction of Jean's sister Joanna. Though Joanna is called in by Otis to help out with the new baby, her life is in its own form of chaos as well. With failed relationships, reckless behavior, and crushing debt, there is something very entertaining about Joanna's wild energy. Her combative relationship with her sister also brings out the sillier side of Jean with some hilarious moments together. However, one of the best moments in season 4 is Joanna calling into Jean's talk show to allow the sisters to have an honest and healing conversation.
Viv Odusanya
Chinenye Ezeudu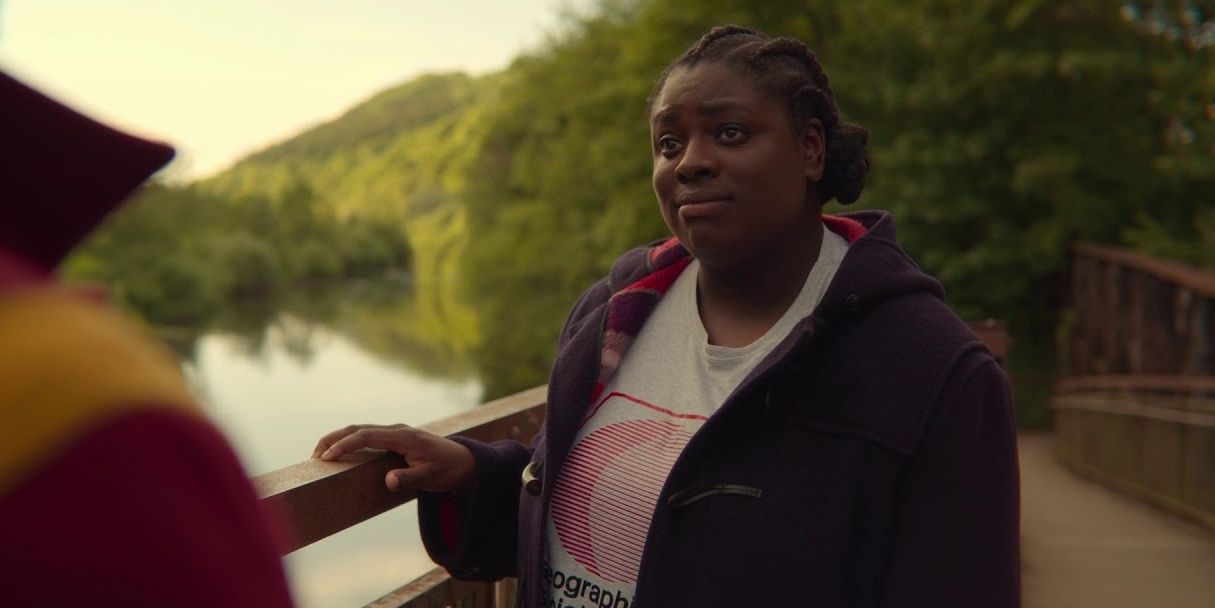 Viv Odusanya (Chinenye Ezeudu) was a new addition to the cast during season 2. She is a genius who bonds with Jackson as she tutors him, but they also become close friends. Viv may come across as a bit robotic and lacking social skills at first, but she is clearly a caring individual as evidenced by her telling Jackson's parents about his self-harm. Viv's season 3 arc was a bit harmful to her reputation, as she sided with the restrictive headmaster at the expense of her fellow students. However, season 4 sees her back as Jackson's best friend while also dealing with her obsessive love interest in a strong and intelligent way.
Isaac
George Robinson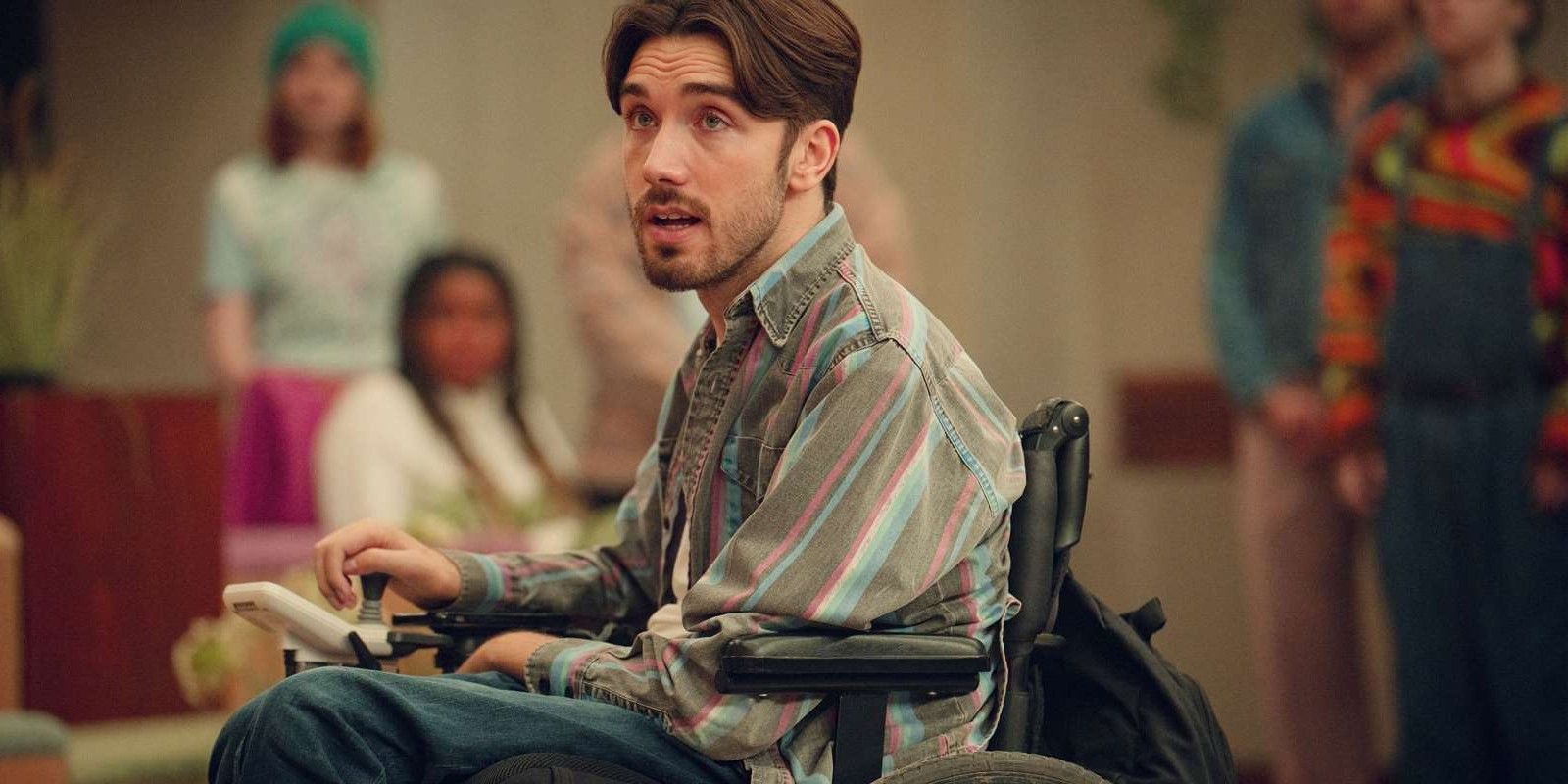 Isaac (George Robinson) was another character who was introduced seemingly for the audience to quickly turn against. He is a young man living in the same caravan park as Maeve who quickly develops a rapport with her. However, he also becomes a hindrance to Otis and Maeve's romance. Luckily, Isaac quickly shows he's not the villain of the series, admitting to his wrongdoing and making amends with Maeve. It is in season 4, however, that Isaac truly becomes one of the best characters as he leads a school rebellion to make Cavendish more accessible while starting a charming romance with Aimee.
Michael Groff
Alistair Petrie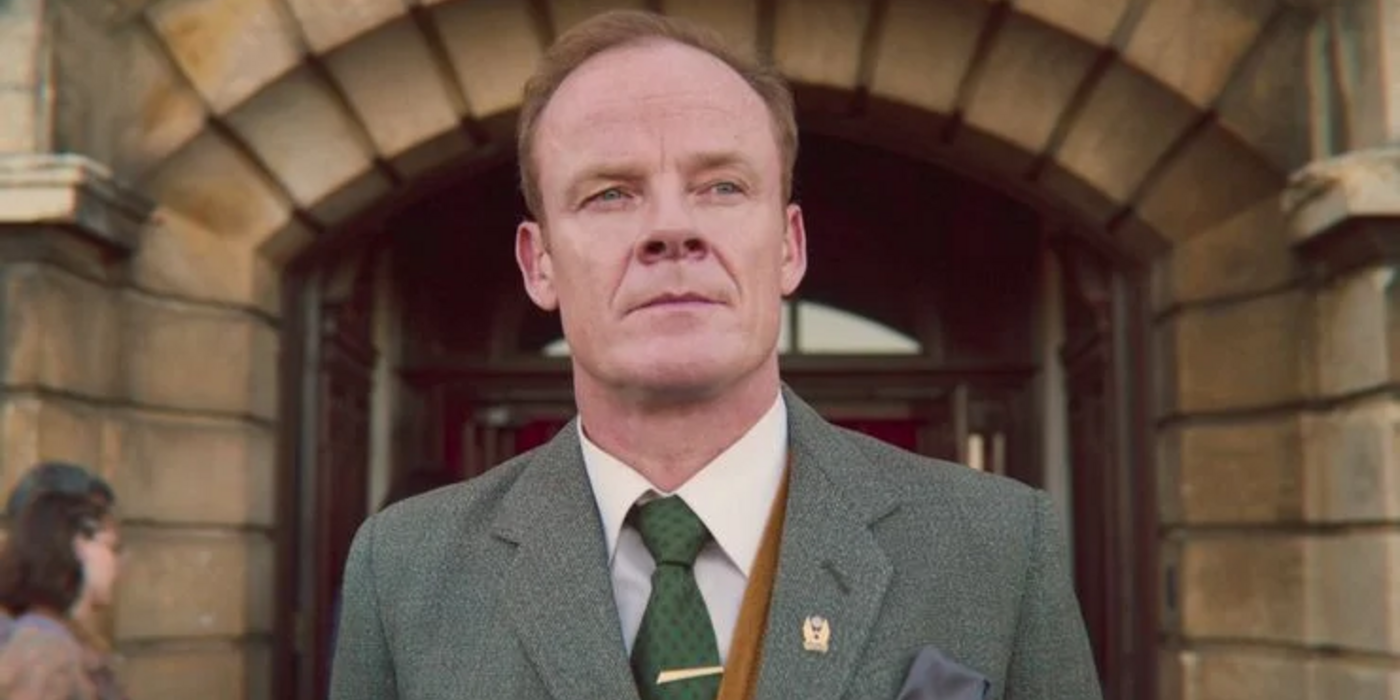 During the show's first two seasons, Michael Groff (Alistair Petrie) was incredibly unlikeable. He was overly strict and uptight and did terrible things. That included bullying his son, completely ignoring his wife, and framing Jean by releasing all of her private notes about conversations with the students. However, he had the beginnings of his redemption in season 3, when Michael hit rock bottom after getting fired and going through a divorce. Season 4 continued Michael's redemption arc as he takes responsibility for his behavior, showing humility and taking steps to mend his relationship with Adam.
Cal Bowman
Due Saleh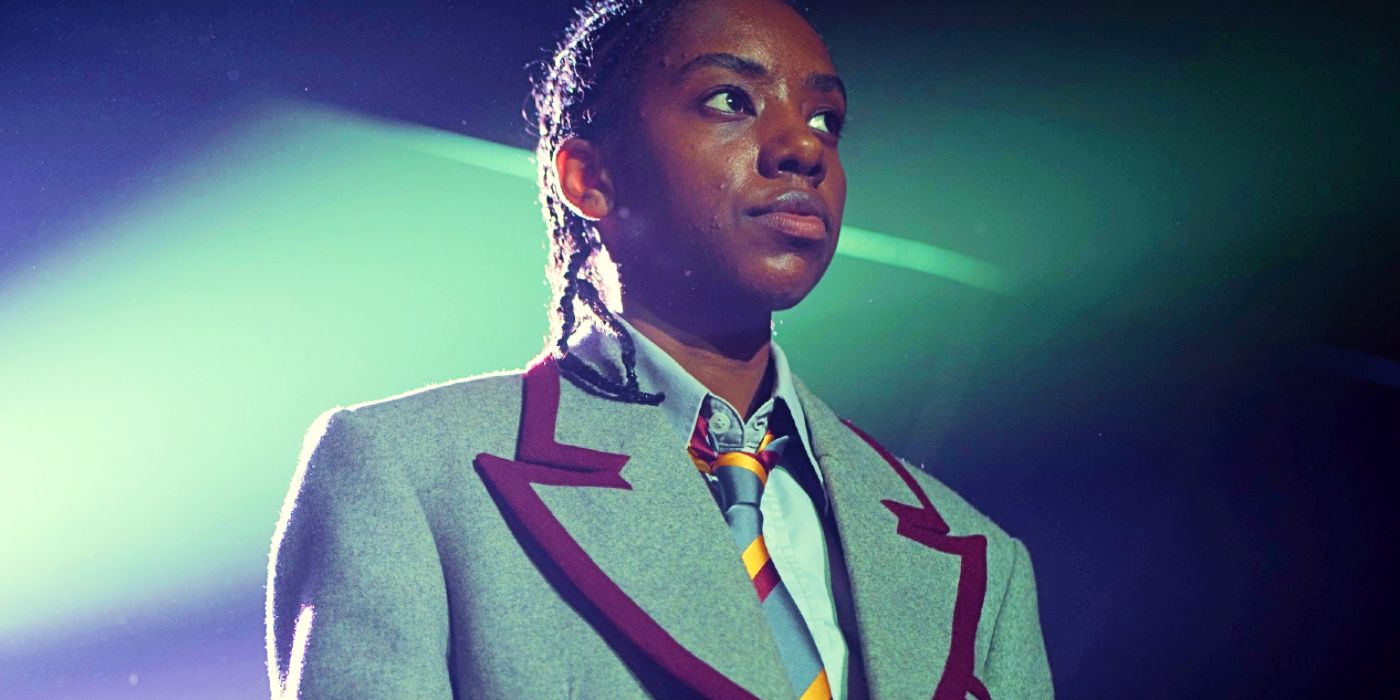 Sex Education was lauded for its high level of LGBTQ+ representation. It features gay, lesbian, bisexual, pansexual, asexual characters, and more. Season 3 introduced Cal Bowman (Dua Saleh), the show's first non-binary character. Cal brought something different to the show thanks to their American background and laid-back attitude. They were able to get Jackson to chill out a bit more and they stood up to Hope and her antiquated views on gender roles. Season 4 saw Cal's transitioning storyline take the spotlight with their honest and challenging struggle not giving any easy answers, but continuing to show Cal as a strong person who is embracing the path they want in life.
Ola Nyman
Patricia Allison
Ola (Patricia Allison) used to be the obstacle in Otis and Maeve's eventual relationship, but she came into her own during season 3. As evidenced by her journey in season 2, Ola is loyal and brave. She stands up for Adam and even gets fired because of it. She isn't afraid to pursue her feelings for Lily and starts a loving and committed relationship with the one-of-a-kind girl. Ola is a refreshing and even inspiring character, with season 3 adding sympathy as she reveals how much the loss of her mother is still weighing on her. Sadly, Ola's absence in Sex Education season 4 was a loss for the show.
Jackson Marchetti
Kedar Williams-Stirling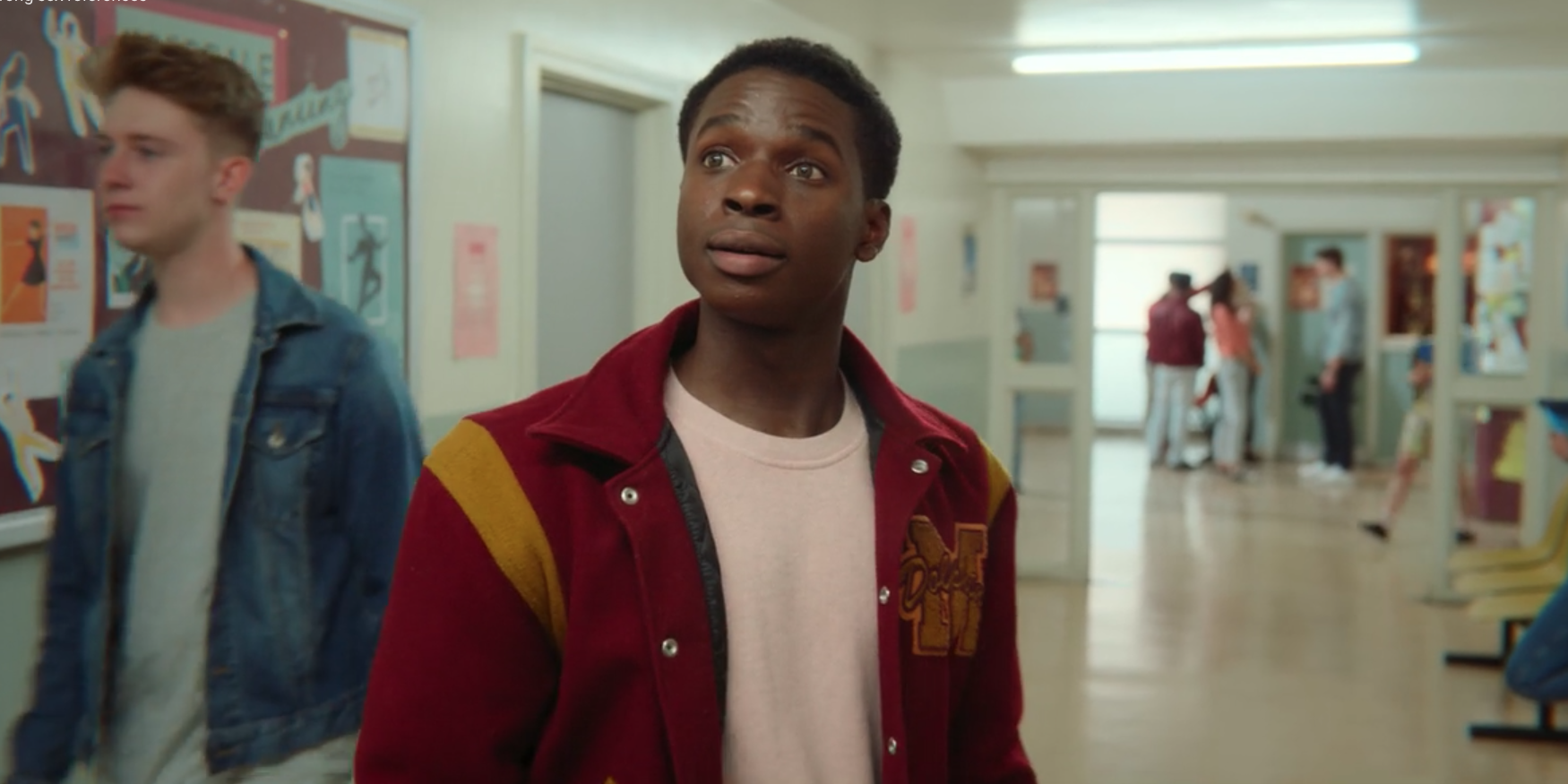 Jackson (Kedar Williams-Stirling) also subverts a classic teen stereotype of the dumb jock. Handsome, athletic, and popular, he also proves to be understanding, sweet, and multi-talented. Jackson is not without fault, but his road to emotional maturity is one of the show's most compelling arcs.
Jackson's relationship with Maeve helps him more mature and makes him open up to his mothers. In season 2, his friendship with Viv helps him get in touch with his artistic sensibilities, while his romantic feelings for Cal in season 3 continue his evolution. His season 4 storyline, with a mix of a cancer scare and the search for his birth father, was a bit uneven, but he remains a layered and lovable character.
Otis Milburn
Asa Butterfield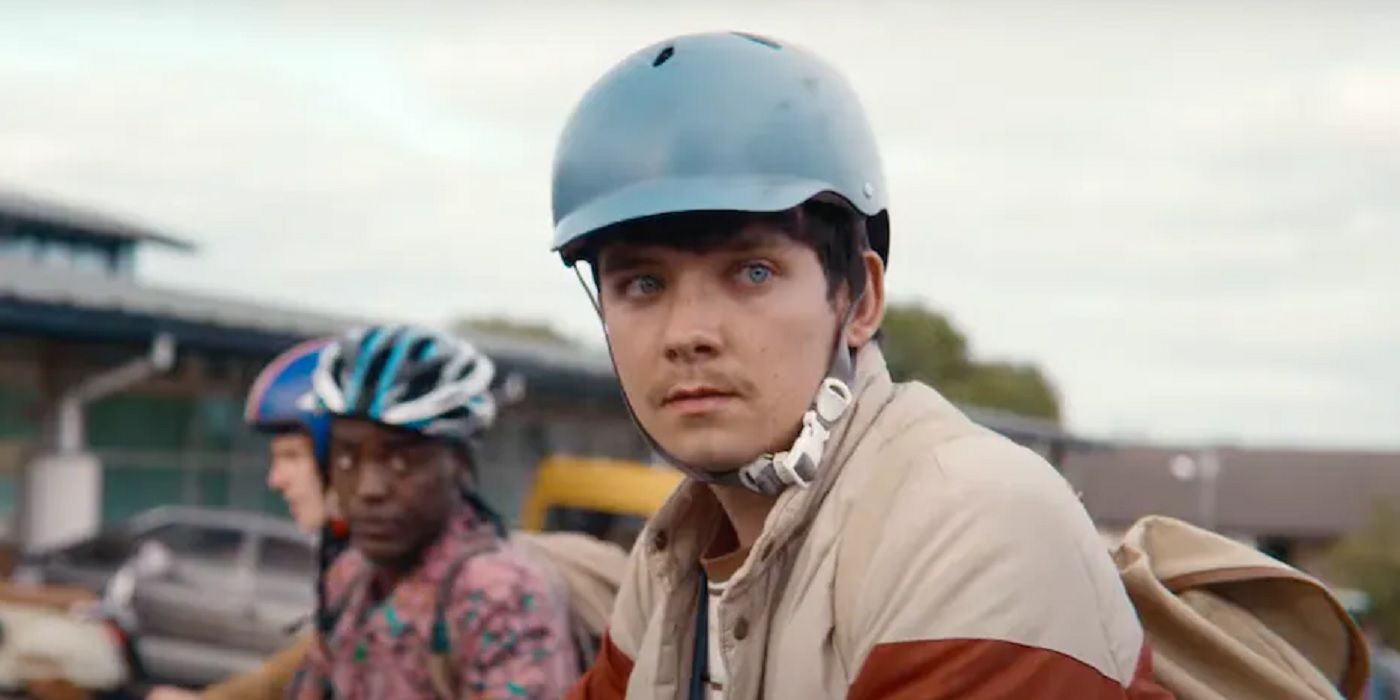 Otis (Asa Butterfield) is the show's lead, and he certainly is likable. Clumsy, shy, and unintentionally hilarious, Otis is a walking contradiction: a very knowledgeable and put-together young man who is still emotionally immature. However, that's what makes him such an engaging and easy-to-root-for character, as he's an imperfect romantic hero. His ongoing relationship with Maeve provides the show's emotional center. Furthermore, his complex dynamic with his mother, unexpected romance with Ruby, and loving friendship with Eric makes him a one-of-a-kind protagonist who isn't afraid to show his feelings.
Sex Education season 4 was a bittersweet end for Otis, as he and Maeve were not meant to be together despite the love they share. But Otis was also intelligent and emotionally mature enough at that point to recognize the important relationships he did have, mending his friendship with Eric and showing support for his mother.
Lily Iglehart
Tanya Reynolds
When it comes to unique characters on Sex Education, Lily (Tanya Reynolds) was one of the most entertaining. The quirky and creative girl is truly a one-of-a-kind character full of surprises and endearing moments. The show often celebrates her uniqueness and even showcases her daring and vibrant mind during season 2 by having her mount a bizarre but very entertaining musical play.
Other characters are, at times, puzzled by Lily's behavior and hobbies, but ostracized for it. The one time that it begins to happen at the end of season 3 nearly sees Lily lose herself but she gets through it. Lily even came to understand that she messed up by ignoring Ola's problems, and they were on the road to fixing things. The Lily and Ola relationship is one many would have loved to see explored more, but neither character is included in the final season.
Jean Milburn
Gillian Anderson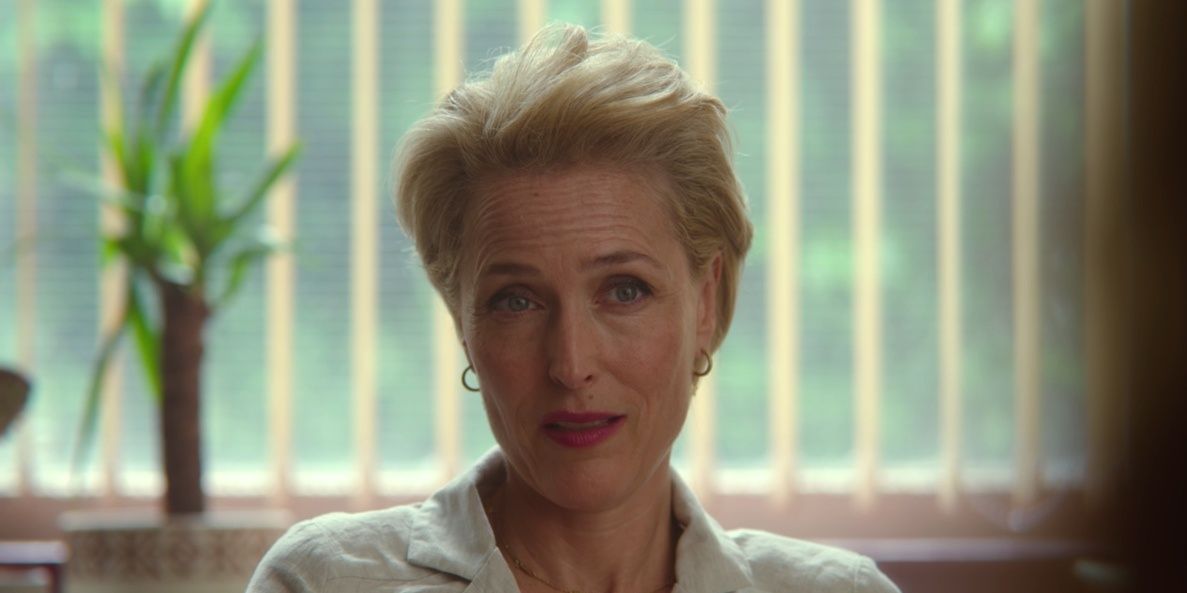 Played by television icon Gillian Anderson, Jean is a blunt, intelligent, sexually liberated woman on a crusade to de-stigmatize sex and educate women about their own pleasure. She also stands her ground and doesn't let anyone bully or intimidate her. On top of everything, she genuinely wants to help others, and her guidance gives the kids at Moordale some much-needed peace of mind. Though she often seemed like she had all the answers, later seasons explored Jean's vulnerable side, with Sex Education's final season including Jean's new baby and her dealing with her postpartum struggles and loneliness. However, these aspects only made Jean a more relatable character in the end.
Eric Effiong
Ncuti Gatwa
From day one, Eric (Ncuti Gatwa) is a bright spot on a mostly cloudy town. His outfits alone dazzle, but it's his personality that makes all the difference. Eric's journey is all about coming to terms with himself and his sexuality. The moment when he walks into the dance with neon makeup and a fabulously fierce outfit is inspiring and iconic.
By season 2, he's comfortable enough to have his first boyfriend and even helps Adam deal with his issues. Season 3 saw him learn more about his roots and come to realize that though he loves Adam, they're in different places right now. Finally, season 4 saw Eric's struggle between his sexuality and his religion which made for some of the most powerful moments.
Aimee Gibbs
Aimee Lou Lou Wood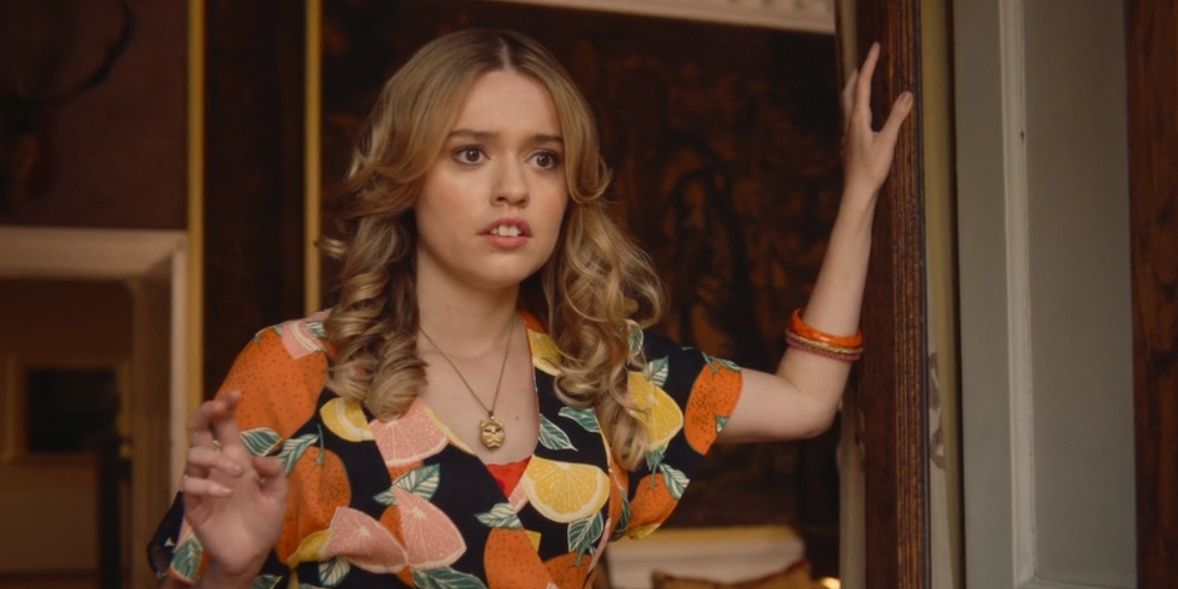 Bubbly, innocent, and endearing, Aimee is Sex Education's most loveable character. She's loyal, committed, sweet, and supportive, always there for her friends. During season 2, Aimee (Aimee Lou Wood) deals with sexual harassment, but her friends help her face her trauma in an empowering moment. It's a powerful storyline that unfortunately resonates now more than ever.
Recently, Aimee Lou Lou Wood won the BAFTA for Best Supporting Actress for her performance in the show, and it's easy to see why. Season 4 continued to make Aimee stand out as she confronted her trauma while also finding happiness with Isaac. However, through it all, she was always there for Maeve as the best friend anyone could ask for.
Adam Groff
Connor Swindells
Adam (Connor Swindells) starts the show as a rude and emotionally guarded menace who tortures Eric with homophobic remarks. In reality, Adam has deep issues of his own. Throughout season 2, he goes from a young man afraid to look people in the eye to someone willing to make a grand love declaration in front of the entire school.
Season 3 was even better for Adam, as he was a good boyfriend to Eric, formed bonds with Ruby and Rahim, tried to do better in school, learned a new skill, and came out to his mother. Adam's growth continues in season 4 as he mends his relationship with his father after finally voicing the pain he has caused him and finds a passion in working with animals, adding to his endearing nature.
Ruby Matthews
Mime Keene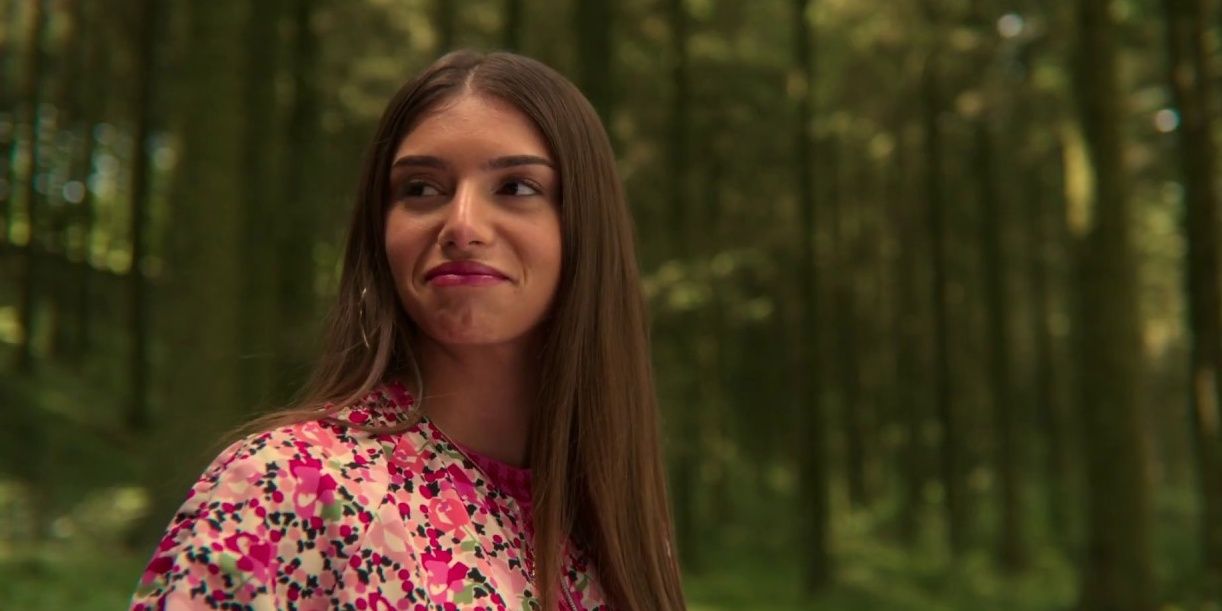 Unlike some of the other main characters, Ruby (Mimi Keene) doesn't get much screen time per season. However, after stealing the show at the end of season 2, she became a surprising fan favorite. Mimi Keene's Sex Education character had remarkable chemistry with Otis and opened herself up in a more vulnerable way than anyone expected. Following their breakup, many fans sided with Ruby. While season 4 made her even more sympathetic with her backstory of being bullied, the fact that Ruby kept a little of her mean-girl energy actually worked to make the character more entertaining.