News
The Actors Who Almost Played Chandler
Summary
Matthew Perry's portrayal of Chandler on Friends became iconic, embodying sharp wit and deadpan sarcasm, and his relationship with Monica Geller became central to the show's storyline.
Perry's casting as Chandler was not a straightforward process, as producers searched for an actor with the perfect blend of comedic timing and sarcasm, and Perry's commitment to another pilot initially complicated things.
Other actors, such as Jon Cryer, Craig Bierko, and Jon Favreau, were considered for the role of Chandler but didn't ultimately get cast. Despite missing out on Friends, these actors found success in their own careers in TV and film.
Matthew Perry's portrayal of Chandler on Friends became iconic, synonymous with sharp wit and deadpan sarcasm. As the series evolved, so did Chandler, as his relationship with Monica Geller became a central storyline. Despite his history of commitment issues, it was with Monica that Chandler's relationship growth culminated, their relationship anchoring the group and culminating in marriage and parenthood. Despite initial beliefs that Chandler's character would be straightforward to cast, the producers faced a formidable challenge: finding an actor with the precise blend of comedic timing and a knack for sarcasm.
Perry, as it turned out, was that rare find. Complicating Perry's casting was his commitment to another pilot on Fox. Yet destiny intervened, paving his way to becoming the unforgettable Chandler on Friends – the sardonic king of one-liners Joey Tribbiani's roommate, and Ross Geller's college buddy with the most consistent career trajectory, despite his disdain for his job. It is challenging now to envision anyone else embodying the character that Perry brought to life for a decade. Nevertheless, before Perry secured the role of Chandler on Friends, several other actors were in contention, with at least one turning down the part.
RELATED: Where The Friends Actors Are Now
Jon Cryer
Jon Cryer Auditioned To Play Chandler In Friends
Before Perry emerged as the frontrunner, Two and a Half Men's Jon Cryer auditioned for the role. The creators even envisioned Cryer in the role of the character, but in an interview on The Late Late Show with James Corden, Cryer revealed an extremely unlucky audition story that kept him from getting the role (via Looper). Cryer noted that it was a significant opportunity in his acting career that was ruined by FedEx. The actor revealed that, while he was in London, he got a call at 3 am from Marta Kauffman, the executive producer of Friends, which was then tentatively titled "Six of One."
Following the conversation Cryer taped his audition and shipped it to Los Angeles. However, the tape was held up at customs. Cryer recalled:
"I went in [to the audition]. I did my best … she packaged up the tape of me doing my best Chandler Bing, sent it to Los Angeles, and it got stuck in customs."
As a result of the shipping mishap, Kauffman and the rest of the Six of One team never got to see Cryer's audition time, and the actor missed out on one of the biggest sitcoms of all time. However, thanks to his skillful comedy acting, Cryer got a second chance, and landed the role of Alan in another phenomenally successful sitcom, Two and a Half Men. The show had 12 whole seasons, and Jon Cryer made over $620,000 per episode of the hit comedy.
Craig Bierko
Craig Bierko Was Offered To Replace Matthew Perry In Friends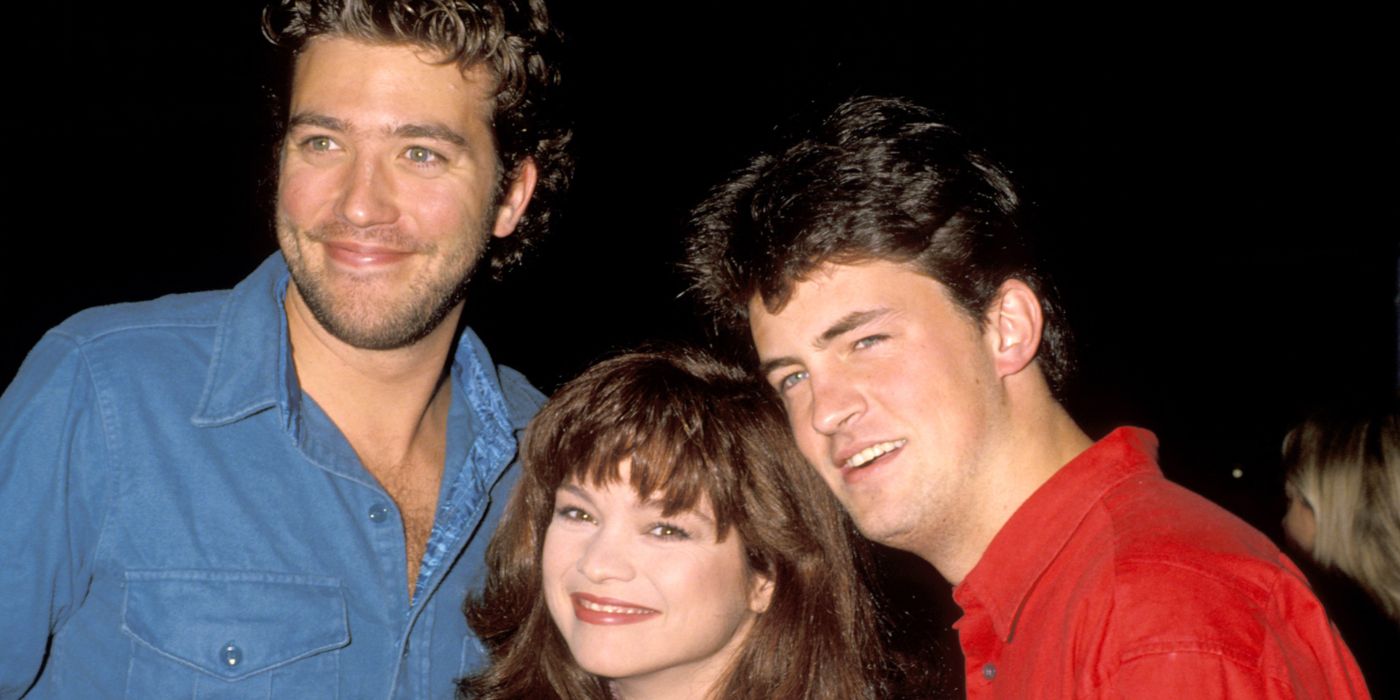 Craig Bierko almost played Chandler even after Perry had been cast. During the development of the sitcom and after Kauffman had cast Perry, it was looking like Kauffman was going to have to look elsewhere because Perry was committed to another sitcom called LAX 2194. As a result, Bierko was seemingly the frontrunner at the time (via Vanity Fair), as Kauffman simply stated, "The person who came closest was Craig Bierko."
According to Matthew Perry's memoir, Friends, Lovers, and the Big Terrible Thing, Perry even urged Bierko to take the role, and according to Kauffman, Perry was coaching Bierko for the role. However, Bierko ended up turning down the role in favor of another sitcom, the ironically titled Best Friends, which has disappeared into obscurity. Bierko went on to become known for his roles in Scary Movie 4, UnREAL, and Cinderella Man, but he was never offered another role that would have given him as much exposure as playing Chandler Bing.
Jon Favreau
Jon Favreau Was Offered The Role Of Chandler In Friends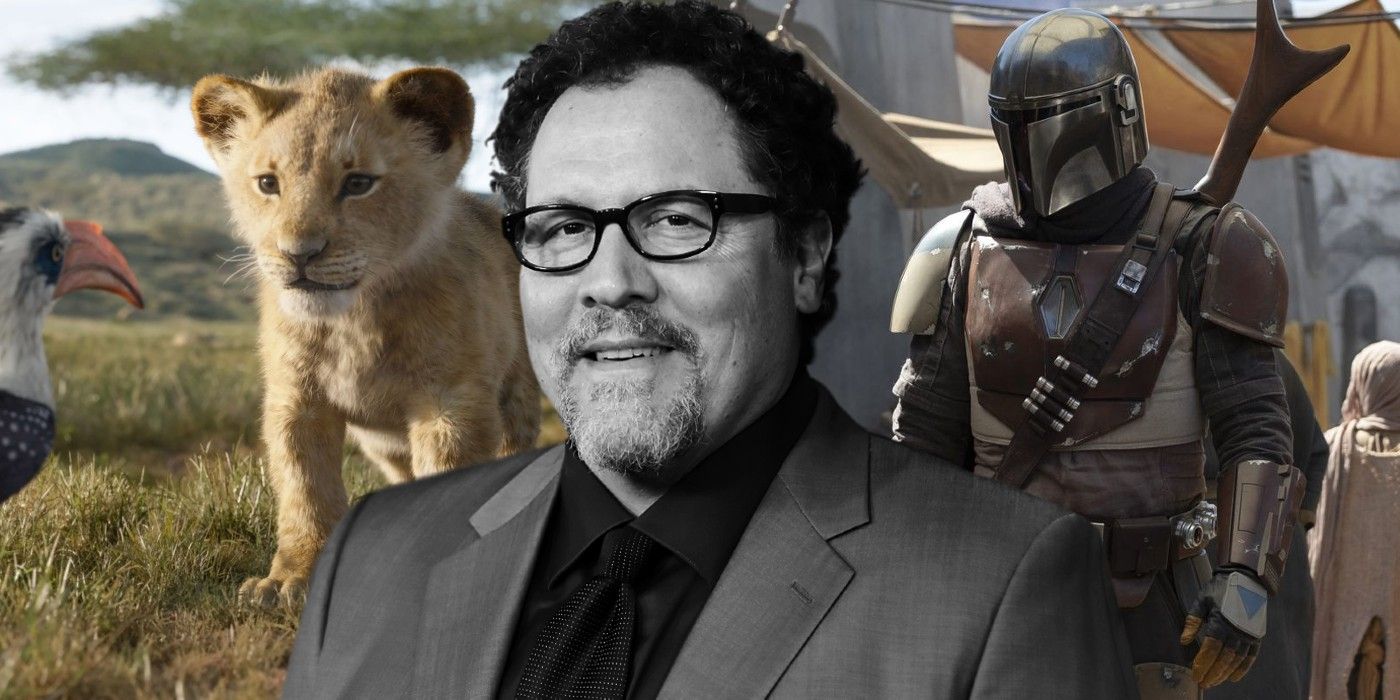 Actor Jon Favreau auditioned for Chandler on Friends prior to its 1994 debut and was even offered the role (via The List). Favreau decided to turn down the offer to work on other gigs. Nevertheless, he still ended up appearing on Friends for a six-episode stint in 1997 as Pete Becker, Monica's rich boyfriend. Favreau continued working on a number of TV shows and movies in the '90s and continued that busy schedule in the following decades. The actor made a name for himself as a great dramatic performer in indie movies, but he's now better known as a director.
Favreau directed movies he also starred in, such as Made, and directed the Holiday classic, Elf. However, the filmmaker saw the most success when started working closely with Disney, as Favreau made billions at the box office, and the live-action remakes of The Jungle Book and The Lion King made a combined gross of over $2.5 billion worldwide alone. In addition to those, Favreau has a major role in the Star Wars universe, becoming the showrunner for The Mandalorian and working closely with the other Disney+ Star Wars series.
While these three actors missed out on playing Chandler on Friends, they were all successful in their own right, and after Perry's schedule opened up, he was given the role of Chandler and the rest was history. The actor's audition convinced the Friends creators and network that they found someone capable of carrying the character. He then cemented himself as a member of one of the most renowned ensemble casts in TV history. Even though Perry went on to acquire a number of gigs following his time on Friends, he will always be remembered as Chandler Bing to multiple generations.
Friends

Release Date:

1994-09-22

Cast:

Jennifer Aniston, Courteney Cox, Lisa Kudrow, Matt LeBlanc, Matthew Perry, David Schwimmer

Genres:

Comedy, Drama, Sitcom

Seasons:

10

Story By:

Marta Kauffman

Writers:

David Crane, Marta Kauffman

Network:

NBC

Streaming Service:

NBC

Franchise(s):

Friends

Directors:

David Crane, Marta Kauffman

Showrunner:

Marta Kauffman