News
The Heartbreaking Reason Why Bass Reeves Takes Billy Crow Under His Wing In Paramount's Western Show
WARNING: SPOILERS ahead for Lawmen: Bass Reeves episode 4.
Summary
Lawmen: Bass Reeves episode 4 reveals Bass's dedication to mentoring Billy Crow, an outlaw-turned-lawman, viewing him as a surrogate son and a way to fill the void of missing time with his own family.
Billy Crow's fictional character represents the Indigenous Peoples that Bass often worked with, potentially reminding him of a young friend he lost. His Indigenous background brings comfort to Bass and strengthens their bond.
Bass's reputation and persuasion skills convinced Judge Parker to give Billy a second chance, viewing him as a product of desperation rather than true evil. This demonstrates Bass's influential role as an efficient and clever lawman in Western Arkansas and Indigenous Territory.
Lawmen: Bass Reeves continues with the Old West lawman taking the unlikely Billy Crow under his wing as a mentor in the field of law enforcement. Through four episodes of the eight-part miniseries, Bass Reeves has quickly established himself as one of the most efficient and clever lawmen within the jurisdiction of Western Arkansas and Indigenous Territory (modern-day Oklahoma). After turning over Billy Crow to the law in episode 3, the series jumps ahead in time to the year 1877 when Bass has appointed the former outlaw as his official posseman.
Lawmen: Bass Reeves episode 4 introduces Billy Crow with a change of heart after his presumed prison sentence for helping the Underwood Gang perform a violent stagecoach robbery. By the end of Lawmen: Bass Reeves episode 3, Bass had kindly asked the notorious Hanging Judge Parker, who had sworn Bass in as one of the first black Deputy U.S. Marshals of the southern United States, to sympathize with Billy Crow's circumstances and view him as a product of desperation and confusion as opposed to true evil or criminality. Bass must have used his infallible reputation to convince Judge Parker to give Billy a second chance at life.
RELATED: Yellowstone Creator's New Show Is Leaving Out The Biggest Twist In Bass Reeves' True Story
Billy Crow Makes It Easier For Bass Reeves To Be Apart From His Family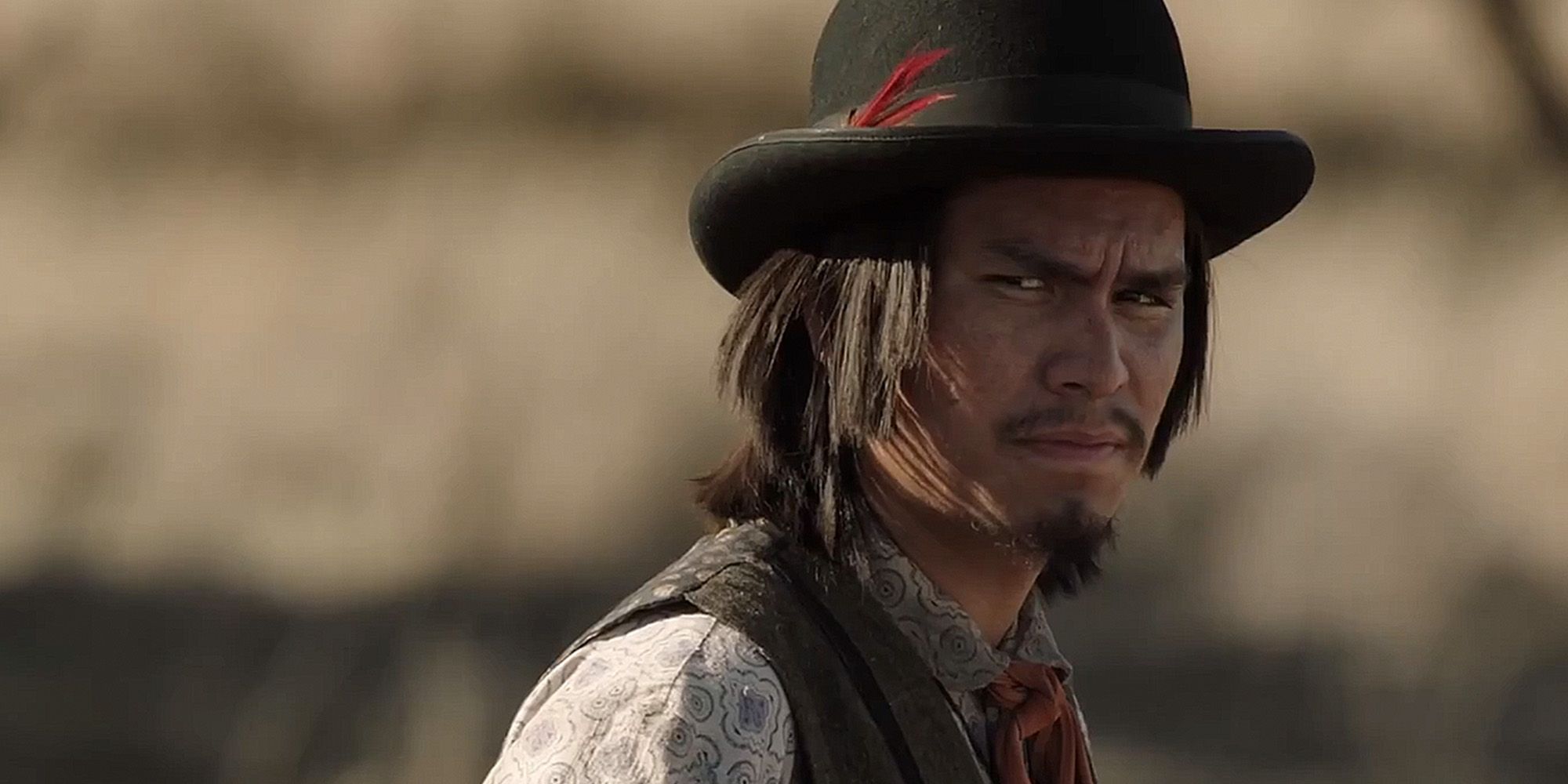 As a young man given a fresh shot at life, Billy Crow is indebted to Bass Reeves for seeing the potential in him to live life on the straight and narrow path. The pairing of Billy Crow and Bass Reeves is actually mutually beneficial, as Bass is able to teach and mentor the young outlaw-turned-lawman as if he were one of his own children. Lawmen: Bass Reeves episode 4 contains a powerful scene in which Bass is saddened by how little time he gets to spend with his several children and wife, Jennie, while he's out on the job for days and weeks at a time.
In this way, Billy Crow is especially useful to Bass as a sort of fill-in for his own children and the amount of family time that he misses out on. It also works in Bass' favor since having Billy be like a son, but not actually being his son, makes it less stressful and concerns about his safety. He is able to offer Billy perspective and experience through the eyes of a lawman without the agonizing anxiety of fearing that he will lose one of his actual children in the line of duty. Unfortunately, this is exactly what happened to one of Bass Reeves' actual children, Robert, who was killed while on the job with his father.
Is Lawmen: Bass Reeves' Billy Crow Based On A Real Person?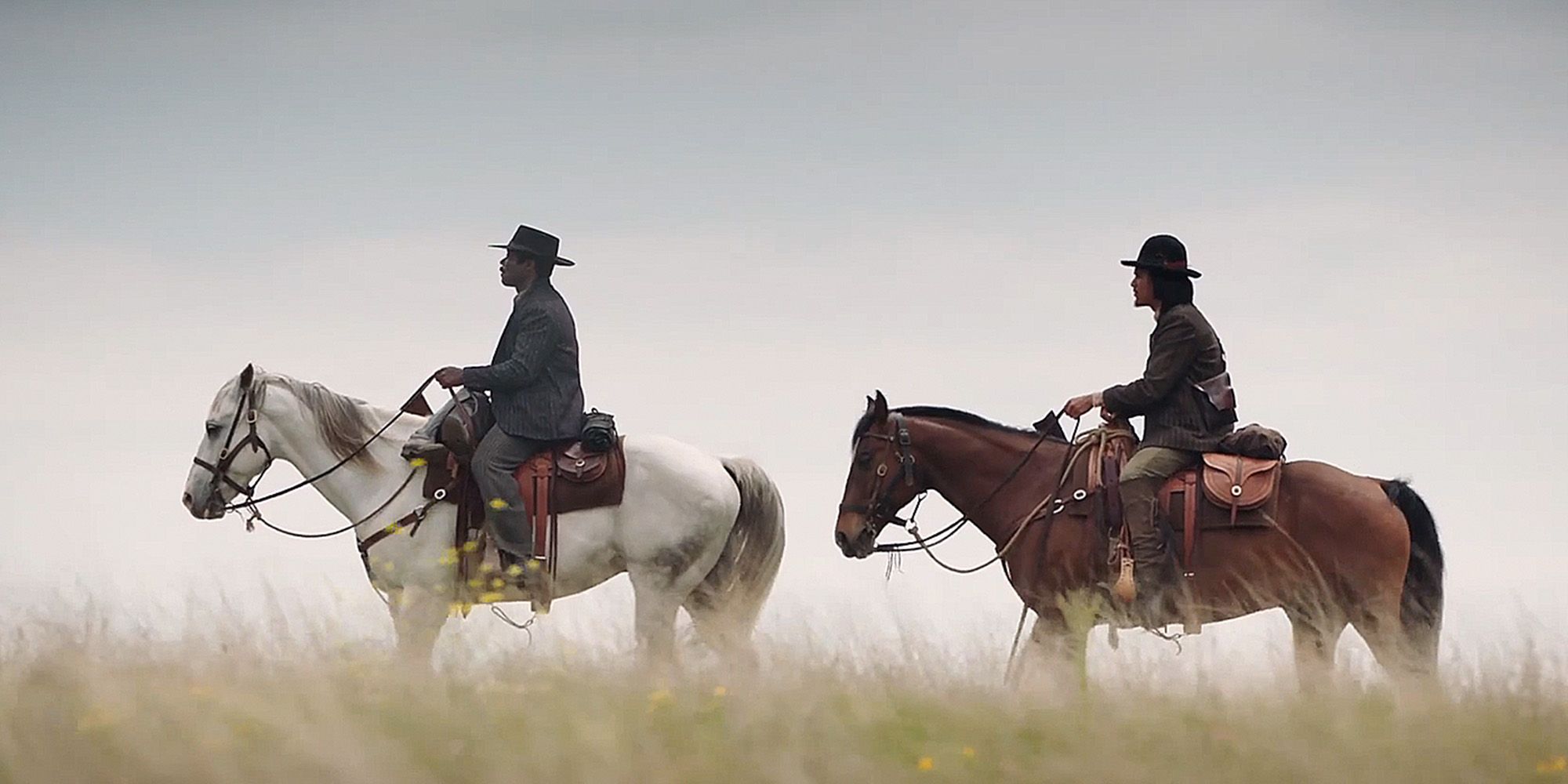 Billy Crow is not based on any individual person and is a completely fictional character in Lawmen: Bass Reeves. While Billy Crow is representative of the Indigenous Peoples that Bass would often ride and work with, the actual character was crafted for the sake of the Paramount+ series. As depicted in Lawmen: Bass Reeves episode 1, Bass lived among many Indigenous Peoples after escaping from slavery during the mid-1860s and lost a young Indigenous friend who was murdered by Confederate solider Esau Pierce (Barry Pepper). Billy Crow's Indigenous background likely makes Bass feel comfortable and reminds him of the young friend he lost early on in Lawmen: Bass Reeves.
Lawmen: Bass Reeves

Release Date:

2023-11-05

Cast:

David Oyelowo, Dennis Quaid, Forrest Goodluck, Lauren E. Banks, Barry Pepper, Grantham Coleman, Demi Singleton, Garrett Hedlund

Genres:

Drama, Western

Rating:

TV-MA

Seasons:

1

Writers:

Chad Feehan, Jacob Forman, Taylor Sheridan

Streaming Service(s):

Paramount+

Directors:

Taylor Sheridan, Damian Marcano, Christina Alexandra Voros

Showrunner:

Chad Feehan, Taylor Sheridan