News
The Mandalorian Star Confirms Season 4 Is Being "Ramped Up" By Disney
Summary
Lucasfilm has made The Mandalorian season 4 a priority after the strikes, ensuring that filming will begin soon.
Pedro Pascal's availability for season 4 may be affected by his commitments to other projects like Gladiator 2 and The Last of Us season 2.
Despite delays, The Mandalorian season 4 is still on track for a 2025 release and has a promising update that excites fans.
One star from The Mandalorian has offered some promising news on the progress of season 4. The latest installment of the Star Wars live-action TV show was released this past spring and was met with mixed reviews, with the biggest criticism focused on the lack of spotlight both Pedro Pascal's Din Djarin and his adopted son and Mandalorian apprentice Grogu received. Looking ahead to The Mandalorian season 4, not much has been known other than an expectation of witnessing Din's and Grogu's Imperial bounty hunting adventures, and the delay of filming due to the strikes has made the show's future even more unclear.
Related: Star Wars' Mandalorian Timeline & History Explained
Now, The Mandalorian star Brendan Wayne, one of three main men who wears Din Djarin's beskar, has provided some clarity in a social media post highlighted by Mandoverse Updates. While celebrating the soccer team he coaches, Wayne added a tidbit about the upcoming The Mandalorian season 4, writing that coaching is the only thing more exciting than "the strike being over or season 4 of Mando getting ramped up." He then affectionately refers to himself as "Coach Mando," once again emphasizing his excitement for update of The Mandalorian season 4's development.
The Mandalorian Season 4 Is A Priority For Lucasfilm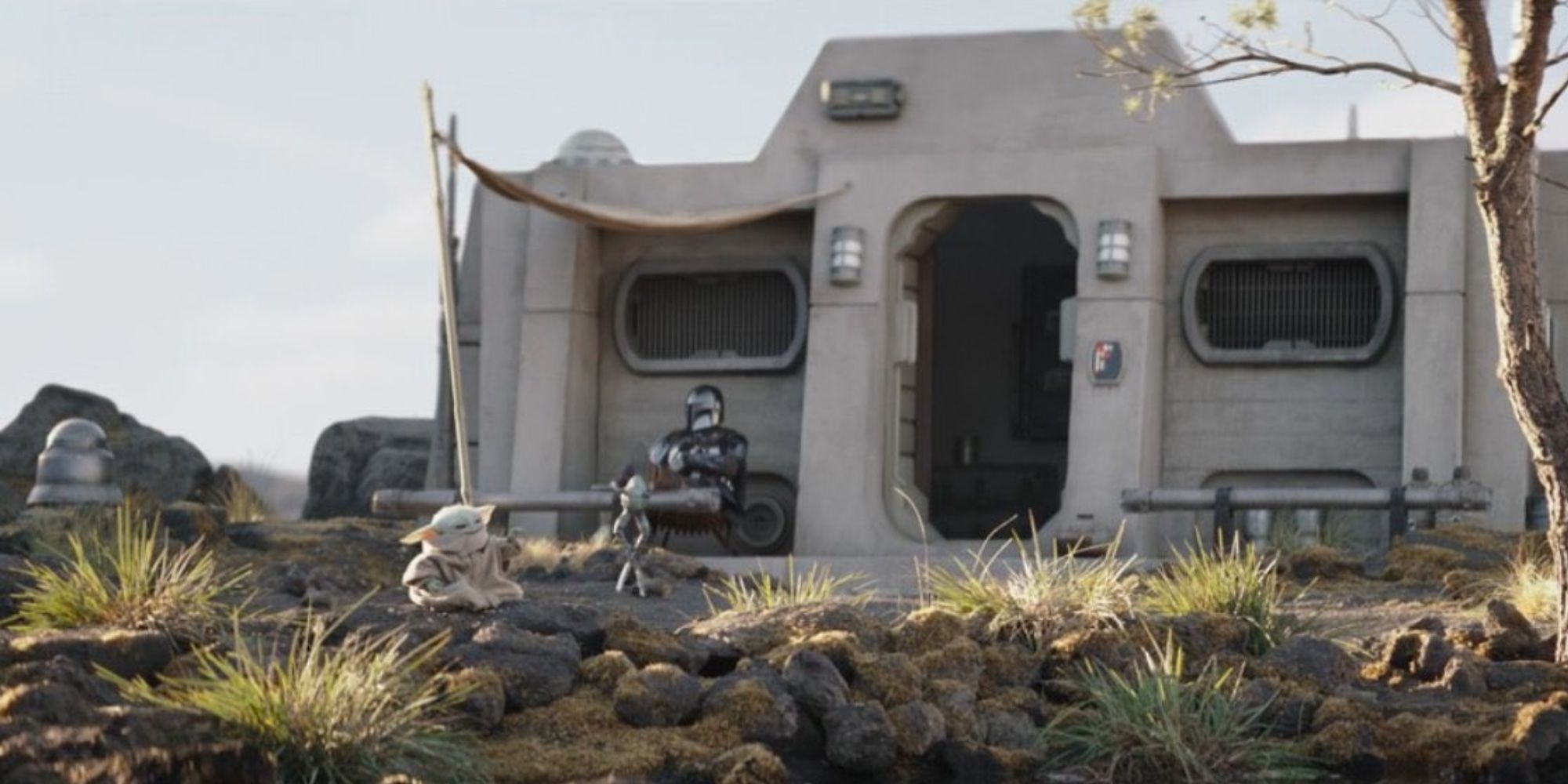 The end of the strikes has caused many studios to identify their priority projects moving forward, and for Lucasfilm, it seems The Mandalorian season 4 has become their choice. Wayne's words about the show getting "ramped up" somewhat promises the filming for season 4 will begin as soon as possible, likely in the earliest part of next year. This would put the project just a few months behind its original schedule before the strikes, which would only delay its expected 2025 release window by a small amount.
This news also provides a hint about Pascal's ability to be on set for The Mandalorian season 4, as the actor still has yet to finish filming for Gladiator 2 and will likely be filming for The Last of Us season 2 – the latter of which will officially begin in January. If The Mandalorian begins filming in the same window, then Pascal's predicament for season 4 will be the same as it was for season 3, though certainly exceptions can be made should the story allow for a moment or two without Din's helmet. Regardless, The Mandalorian season 4's promising update is exciting, and the priority it's earned at Lucasfilm sets it up for an optimistic outlook.
Source: Brendan Wayne, Mandoverse Updates
The Mandalorian

Release Date:

2019-11-12

Cast:

Werner Herzog, Emily Swallow, Pedro Pascal, Nick Nolte, Omid Abtahi, Gina Carano, Carl Weathers, Giancarlo Esposito

Genres:

Fantasy, Sci-Fi

Seasons:

3

Summary:

The Mandalorian is set after the Empire's fall and before the First Order's emergence in the ever-growing Star Wars universe. The series follows the travails of a lone gunfighter named Din Djarin (Pedro Pascal) in the outer reaches of the galaxy, far from the authority of the New Republic. Acting as the first live-action Star Wars series, The Mandalorian has become incredibly popular on Disney+, partly due to Mando's relationship with Grogu, which the internet dubbed "Baby Yoda" upon his introduction in season 1.

Story By:

Jon Favreau

Writers:

Jon Favreau

Streaming Service:

Disney+

Franchise(s):

Star Wars

Directors:

Jon Favreau, Taika Waititi, Bryce Dallas Howard

Showrunner:

Jon Favreau