News
The Real Reason Wayne Cornish Is Missing From Instagram
Summary
Wayne Cornish deleted his Instagram account after making controversial statements about his relationship with Holly Weeks, shocking fans.
Wayne expressed jealousy towards his 90 Day Fiancé co-stars for having more followers, and begged fans to follow him.
Wayne claimed he is not a Jehovah's Witness, contrary to what Holly had previously stated about their relationship. He also hinted that he is no longer together with Holly.
90 Day Fiancé: The Other Way star Wayne Cornish shocked fans by deleting his Instagram after revealing several controversial statements about his relationship with Holly Weeks. Wayne is a plumber from South Africa who stars in season 5 of the reality TV show with Holly. A barber by profession, Holly met Wayne from Johannesburg online. Utah native Holly went to South Africa to meet Wayne after video calling for about six months. Wayne knew Holly was the one he was going to marry.
Wayne asked Holly to marry him within three days of meeting. A frightened Holly ran away when Wayne proposed to her. She said yes to Wayne eventually and decided to move to South Africa to marry him. He told Holly he never wanted to move to America because of his plumbing business, plus he wasn't too fond of American culture. However, the more time Holly spent in South Africa, the more she realized she wasn't meant to stay there. A feeling of sadness and depression took over Holly. She asked Wayne if he would join her in the U.S. because she wanted to move back home.
Related: 20 Best Reality TV Shows Right Now
Wayne Lashed Out At Brandan & Sarper
Wayne felt jealous of his 90 Day Fiancé: The Other Way co-stars having more followers than him. Wayne lashed out at Yohan Geronimo, Sarper Güven, and Brandan DeNuccio (as shared by @90daythemelanatedway.) Wayne only had 1445 followers when he created the post. He begged 90 Day Fiancé fans to give him a "follow" after he realized he had the "least followers on 90 day fiancé." Wayne continued, "Wow even Sarper who slept with over 2500 woman [sic] and Brandon who lives in [the] Philippines and Johan the woman scammer" had more followers than he does. He called himself the "most normal one" compared to the rest of the men but added, "Feel free to comment if you think I'm wrong."
Wayne Claimed He's Not A Jehovah's Witness
Holly started online dating because she didn't want to date a man from Utah. At the same time, she also wanted to travel. So she took both of her "hobbies" and combined them to find Wayne. During her introduction, Holly revealed she met Wayne on a Jevovah's Witness dating site. She explained how Jevovah's Witnesses are a sect of Christianity with a very strong set of morals and ethics. Holly always wanted to marry someone who was "not necessarily strong in their religion but at least had the background" so they could understand each other better.
Meanwhile, Wayne claimed he was tired of "girls" in the real world because his relationships never lasted. He thought to himself, "Hey Wayne who don't you just try and find like a Witness girl and like, become friends with her, and see where it goes." Wayne and Holly even decided not to get physical until their wedding to honor their religion. However, according to Reddit user 90daysfan, Wayne posted a video on November 6, 2023, saying he had never been a Jehovah's Witness.
Wayne Revealed He's Not Together With Holly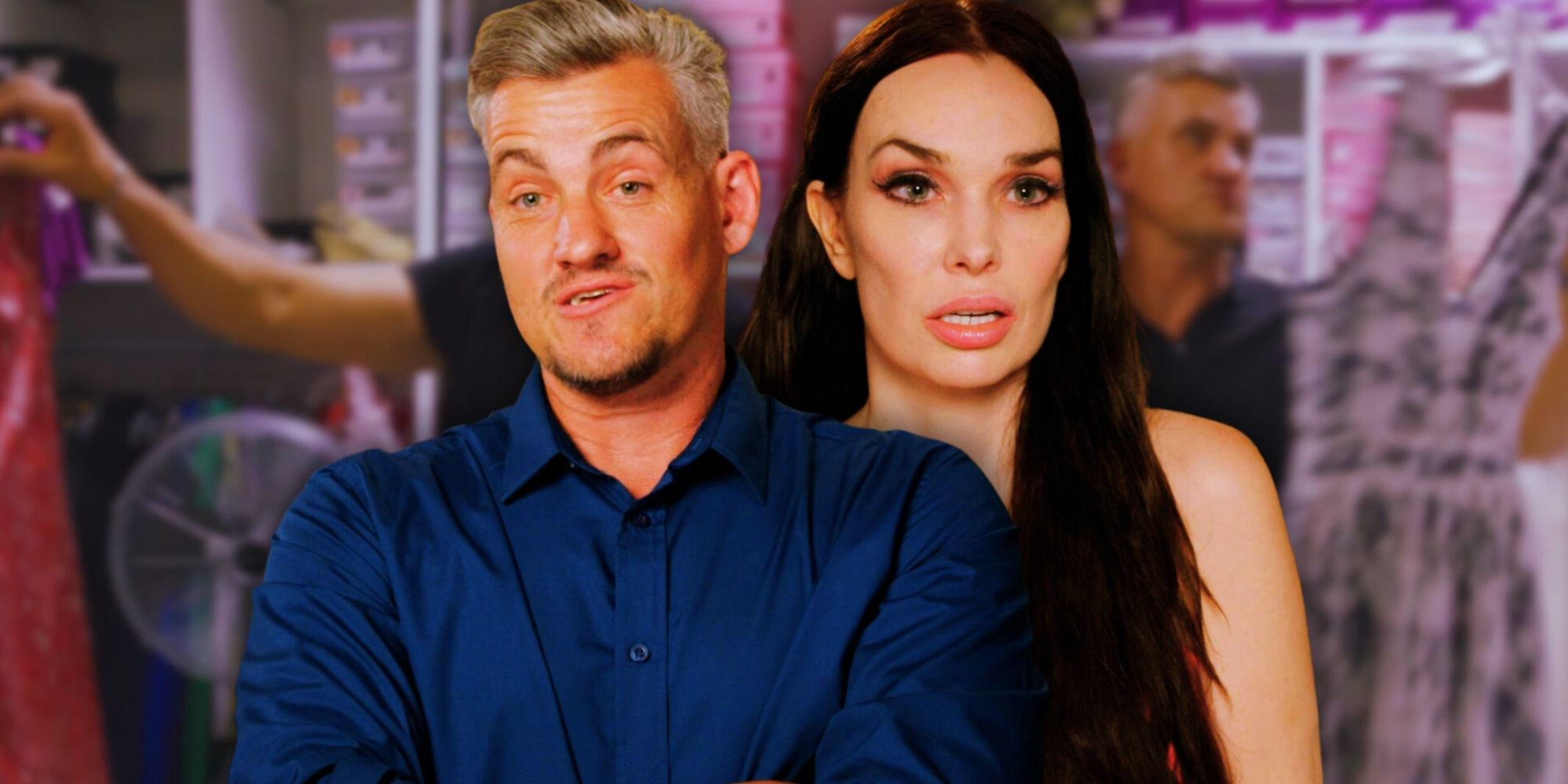 Wayne also seemed to reply to a fan in his Instagram comments about his current relationship with Holly. The Redditor attached a screenshot of Wayne telling someone, "I'm not with Holly." Wayne then deleted his Instagram account even though he wanted to increase his followers and asked 90 Day Fiancé: The Other Way viewers to follow him. The future of Holly and Wayne's relationship on the show remains unknown, especially now that Holly no longer wants to live in South Africa. Holly's social media reveals she's back in the U.S., which could mean Wayne was right when he said they were done.
Sources: Wayne Cornish/Instagram, @90daythemelanatedway/Instagram, u/90daysfan/Reddit
90 Day Fiance: The Other Way

Release Date:

2019-06-03

Genres:

Reality

Seasons:

4

Summary:

90 Day Fiance: The Other Way flips the script on the original series – couples that have never met face to face and have 90 days to get married switches roles – the American in the relationship will now head overseas for their culture shock. India, Mexico, Ethiopia, and Russia are just some of the countries where the show will observe the blossoming (or faltering) 90-day relationship that will end happily ever after or a one-way ticket back with heartbreak.

Story By:

Jenny Slatten, Sumit Singh, Ariela Weinberg, Deavan Clegg.

Writers:

Matt Sharp

Network:

TLC

Streaming Service:

TLC GO

Franchise(s):

90 Day Fiancé

Directors:

Matt Sharp