News
The Simpsons Season 35 Confirms That Marge Was Wasted For 20 Years
Summary
The Simpsons season 35 has finally given Marge the attention she deserves after years of being underutilized and wasted as a character.
Episodes like "A Mid-Childhood Night's Dream" and "Iron Marge" delve into Marge's personality and explore her fears, ambitions, and role as a homemaker.
The recent episodes show that Marge can be a great main character with her own unique quirks and challenges, without completely changing her character or rewriting her history.
While The Simpsons season 35 has made Marge a pivotal figure in the family once again, this only goes to show that the character has been wasted for years. It would be pretty understandable if The Simpsons was stuck in a rut. After all, the series has been on the air for almost 35 years, and in that time the animated sitcom has been responsible for reshaping the television comedy landscape. Without The Simpsons, there would be no South Park, no Family Guy, and no Rick and Morty, so it would be fair for the series to feel somewhat tired and dated after over three decades.
However, The Simpsons season 35 has proven that this doesn't necessarily need to be the case. Since this critically acclaimed outing began, the creators of The Simpsons have built on the positive reception of season 34 with a season that consistently pushes the show's boundaries and changes its formula. There has been a mockumentary episode, two outings that turn Homer into the show's villain, and a typically inspired Treehouse of Horror Halloween special. However, there is one particular character that The Simpsons season 35 has highlighted for the first time in years, and in the process, the show has proven that her potential was wasted for decades.
Related: The Simpsons Season 35 Continues A Trend That's Great For The Show's Future
Marge Is Central To The Simpsons Season 35
The Simpsons season 35 centered two episodes around the Simpson family matriarch, and in the process, it proved that the series has criminally underused Marge in the last few decades. The highlight so far is The Simpsons season 35, episode 2, "A Mid-Childhood Night's Dream," which delved into Marge's subconsciousness for a story that illustrated her fear of empty nest syndrome. Meanwhile, season 35, episode 6, "Iron Marge," proved that Lisa and Bart barely even acknowledge their mother despite everything that she does for them. Between these two outings, The Simpsons season 35 included Marge's best episodes in years precisely because the show acknowledged where her character arc went wrong.
Earlier episodes throughout the Golden Age of The Simpsons tried to give Marge an identity outside of her role as a mother and a wife, and these outings often succeeded. Classic outings like season 6, episode 11, "Fear of Flying," and season 8, episode 11, "The Twisted World of Marge Simpson," previously proved that Marge Simpson can act as a main character for the series, but they rarely highlighted her role as a homemaker and the challenges it creates. The Simpsons season 35 takes Marge's character growth further by acknowledging and challenging the ways that her status as a long-suffering sitcom mom archetype shapes her character and personality.
Related: How The Simpsons Season 34 Addressed A Fascinating Marge Career Mystery
The Simpsons Can Make Marge's Stories Great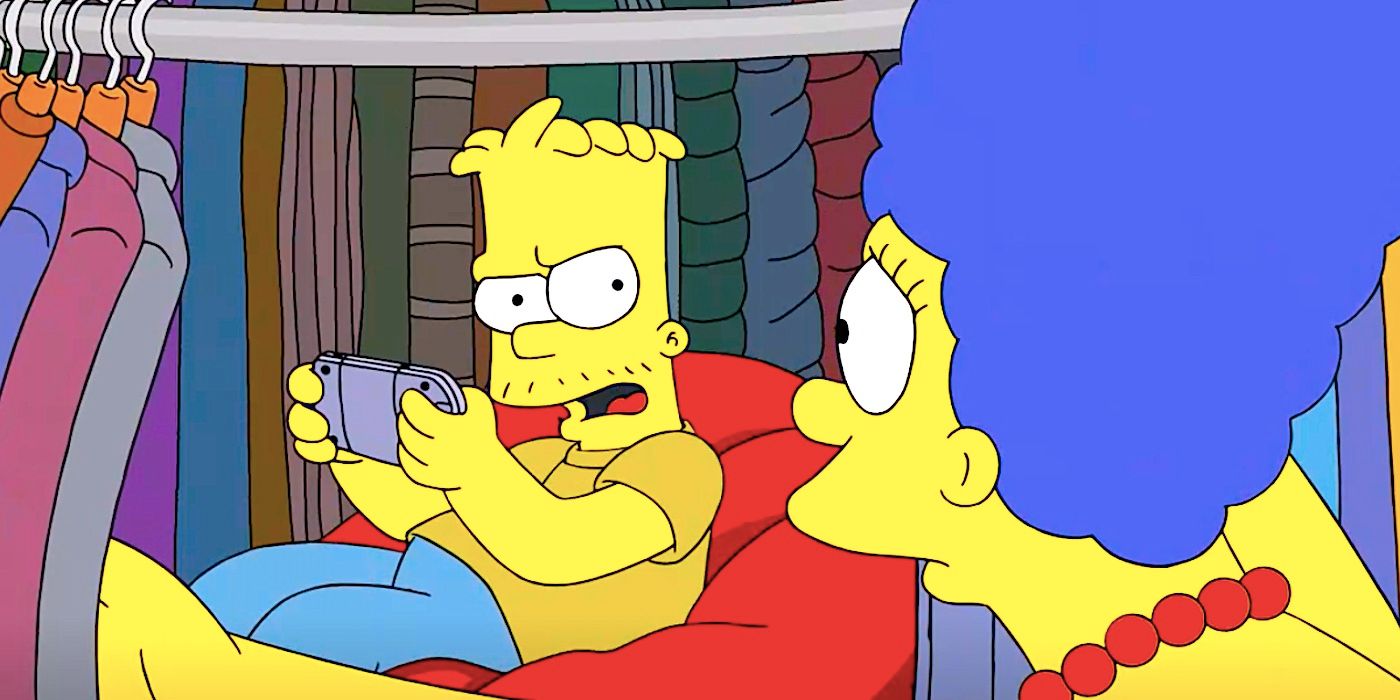 The aforementioned Golden Age episodes prove that Marge has long been a great main character for The Simpsons, but the show's recent seasons failed to highlight this. Much like seasons 13 through 33 made Homer Simpson a jerk but not a villain, these same listless outings limited Marge's role to a stereotypical nagging wife and harried mother. Her unique quirks were largely forgotten, and few episodes focused on how she felt about her life as a homemaker. This is ironic since these episodes were released from the late '90s to the early 2020s, during a time when this occupation was redefined throughout both American culture and the world at large.
Marge's New Episodes Address Major Criticisms
In The Simpsons season 5, episode 6, "Marge on the Lam," Marge busted out of her humdrum life with a rebellious, almost deadly adventure. However, in the seasons that followed, The Simpsons forgot all about Marge's struggles with her role in family life and largely limited her to a background role. Much like the issue of Homer strangling Bart, Marge's limited role as a caregiver was ignored despite how outdated this detail felt. In those intervening years, everything from Marge Simpson Anime to Raphael Bob-Waksberg's viral thread about Marge's social life (via The Verge) highlighted how Marge has existed mostly as a stock character in seasons 13 through 33.
Related: Why Marge Got Worse And Worse On The Simpsons
Fortunately, The Simpsons season 35 has addressed this problem with episodes that explore Marge's personality. Both "A Mid-Childhood Night's Dream" and "Iron Marge" depict Marge as a loving mother who enjoys a traditional role in her home but also has ambitions and dreams outside of this. This is a refreshing change from the past 20 seasons and one that makes Marge feel more well-rounded without radically altering her character overnight. With two episodes that illuminated Marge's internal life without revising her character or rewriting her personal history, The Simpsons season 35 has proven that Marge Simpson isn't a relic of a bygone era despite her life choices.
The Simpsons

Release Date:

1989-12-17

Cast:

Tress MacNeille, Julie Kavner, Harry Shearer, Pamela Hayden, Nancy Cartwright, Hank Azaria, Dan Castellaneta, Yeardley Smith

Genres:

Animation, Comedy

Seasons:

34

Story By:

Matt Groening and James L. Brooks

Writers:

Matt Groening, James L. Brooks, Sam Simon

Network:

FOX

Streaming Service:

Sam Simon

Franchise(s):

The Simpsons

Directors:

David Silverman, Jim Reardon, Mark Kirkland

Showrunner:

Al Jean