News
The Tragedies Of Southern Charm & Why There Are So Many
Summary
Tragedy and death have touched the Southern Charm cast, with several members experiencing the loss of close family members.
Olivia Flowers recently opened up about the tragic death of her brother, Conner, who died from an accidental fentanyl overdose.
Taylor Ann Green's brother, Worth, also passed away at a young age, adding to the emotional challenges she faced during the season.
Several Southern Charm cast members have been left devastated by the unexpected deaths of family members over the years. Southern Charm launched in 2014 and has chronicled the exorbitant lives of upper-class families residing in Charleston, South Carolina, and social groups in the city. The show unlocked a world of exclusivity, money, and scandals dating back through generations of families in a notoriously closed society and promised a new level of drama every season.
Southern Charm season 9 is no different, as it marked the return of Olivia Flowers, Taylor Ann Green, Austen Kroll, Shep Rose, Venita Aspen, Leva Bonaparte, and Craig Conover. The men and women of Charleston have welcomed cameras into their lives to give fans a front-row seat into their privileged lives. However, between the feuds and the petty drama, the cast also had to deal with tragedy and death. They have experienced the loss of close family members, which has left these cast members and their loved ones shaken.
Related: 20 Best Reality TV Shows Right Now
Olivia's Brother Conner Died Of An Accidental Overdose
Olivia opened up about the loss of her brother in a heartbreaking birthday tribute on February 9, 2023. "I've been avoiding the post and anything else that makes losing you our new reality," she wrote while adding a photo of Conner with their family. "We are missing you #33," she said and thanked those who had reached out to the family. "Please know they haven't gone unseen," Olivia continued.
Her cast mates, such as ex-boyfriend Austen, Kathryn Dennis, and Taylor, responded to her post. Olivia spoke about the tragic and untimely death of her brother during an interview with People in November 2023, where Olivia confirmed the cause of Conner's death. She said his tragic end came after an accidental fentanyl overdose.
Conner had developed an addiction to prescription medication, which he used to alleviate his Lyme disease symptoms. Olivia noted that Conner hated to talk about his illness. Even people in his close circle didn't know that he had the disease. Olivia acknowledged there would have been assumptions about him partying, considering he died of a fentanyl overdose. "Conner wasn't like that. This was a relapse. This was his means to survive," said Olivia. Conner was prescribed medicine for his pain and anxiety, but he began to become dependent on the drugs.
Taylor's Brother Worth Passed Away
Taylor's brother, Richard Worthington Green, also passed away at 36 years old. He was known to his friends and family as Worth. He passed away after Southern Charm finished filming season 9 on June 8, 2023. Worth was the only male in the family, and Taylor's sister, Catie, was fighting cancer. Catie was diagnosed with two types of ovarian cancer in 2017, and while she was in the clear after receiving treatment, the cancer returned in May 2022. It was Catie who shared the news of Worth's passing on Instagram on June 12, 2023.
The Green family decided to keep details of Worth's death private. When Taylor announced his passing on social media, she did not allude to the reason behind it. "Not enough words can encapsulate who Worth was and the impact he left behind," Taylor said in her caption. It had already been a tough year for Taylor on Southern Charm, as she broke up with Shep after two years of dating, and her friendship with Olivia could be in jeopardy after Taylor hooked up with Olivia's ex, Austen. Taylor will likely go into more depth about her relationship and her brother's death at the reunion.
Former Cast Member Kathryn Dennis' Mother Died From An Illness
Kathryn's mom, Allison Calhoun Dennis, died at 59 years old on August 7, 2019, following an extended illness. Allison had been diagnosed with cancer and had moved in with Kathryn during the battle. Allison had just finished her chemotherapy treatment a year before she passed away. However, she had started to experience health issues earlier in 2019. Allison underwent emergency surgery in May 2019, according to Blast. She had been experiencing severe stomach pains. Allison couldn't stay with Kathryn during June 2019 while recovering. She did, however, expect to bounce back within a few weeks.
Kathryn was very close to her mother, even calling her mom her best friend. She was grateful that her mother had stuck by her through thick and thin and didn't know what she could have done without her. Kathryn loved having her mom around, especially since she was good with her kids.
Austen's Older Sister Died Before He Joined Southern Charm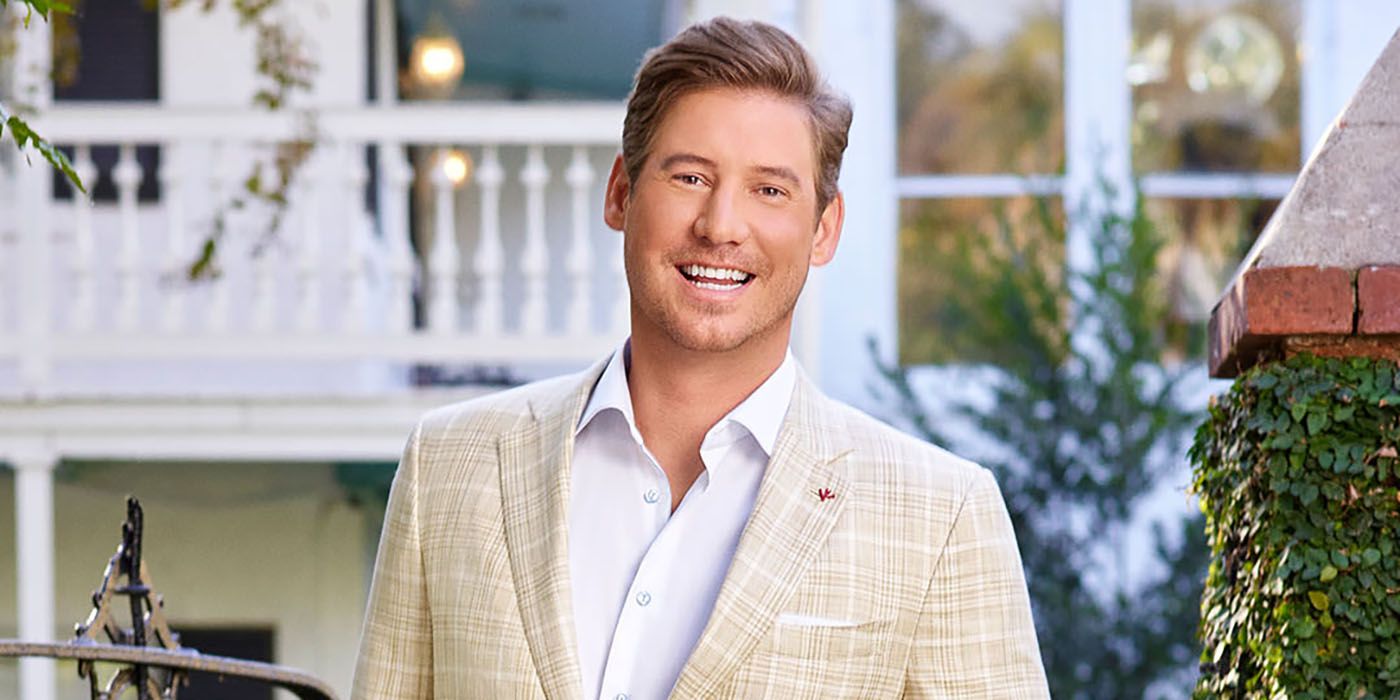 Austen was introduced to fans in Southern Charm season 4. He opened up about the unfortunate death of his older sister during a 2017 episode. Austen revealed that his sister Kyle fell to her death off the side of a cliff when the family was hiking through Chimney Rock State Park. Kyle had fallen approximately 200 feet off the cliff in August 1994. "I didn't understand death at that time in my life," Austen recalled, adding it was the "worst day" of his life. Kyle was just nine years old when she passed away and was killed instantly from the injuries she sustained in the fall. (via Daily Mail.)
Southern Charm airs on Thursdays at 9 p.m. EST on Bravo.
Sources: Olivia Flowers/Instagram, People, Taylor Ann Green/Instagram, Blast, Daily Mail
Southern Charm

Release Date:

2014-03-03

Cast:

Craig Conover, Leva Bonaparte, Shep Rose, Austen Kroll, Madison LeCroy, Olivia Flowers

Genres:

Reality

Rating:

TV-14

Seasons:

8

Writers:

Bryan Kestner, Whitney Sudler-Smith

Network:

Bravo

Showrunner:

Bryan Kestner, Whitney Sudler-Smith