News
There Is 1 Fight Mortal Kombat 2 Must Include 3 Years After The 2021 Reboot Skipped It
Summary
Mortal Kombat 2 will feature the tournament that was missing from the 2021 reboot, satisfying fan desires.
The sequel will add popular characters like Johnny Cage and Kitana to the fighter roster.
Fans are hoping for a climactic showdown between Liu Kang and Shang Tsung, after the first movie failed to deliver one.
Mortal Kombat 2 needs to feature an epic fight the 2021 reboot failed to deliver. Not only did Mortal Kombat 2021 mark the first live-action movie from the franchise in almost 25 years, but it was also the first to earn an R-rating. Reviews for the film itself were mixed, with a common (and valid critique) being that the actual tournament wasn't included in the story. Still, the movie delivered gory carnage and appropriately whet appetites for the upcoming sequel.
Not only will Mortal Kombat 2 include the titular tournament, but it will also add more fan favorites to the fighter roster, with Karl Urban being cast as Johnny Cage and Adeline Rudolph playing Kitana. It appears the story will still focus on Lewis Tan's Cole Young, an original character introduced in the 2021 film. The sequel will need to resolve some plot points from the original too, including the Earthrealm gang seeking revenge on sorcerer Shang Tsung (Chin Han) for some fairly blatant cheating in the first entry.
Related: Mortal Kombat 2: SAG-AFTRA Strike Impact, Karl Urban's Johnny Cage & Everything We Know
Liu Kang Didn't Fight Shang Tsung In Mortal Kombat (2021)
One of the few Earthrealm champions to die in Mortal Kombat 2021 was Kung Lao (Max Huang). Famous for his razor-brimmed hat, Lao is another favorite from the games, and in the movie the monk is a close friend of Liu Kang (Ludi Lin). During an attack on their temple by Shang Tsung and his forces, the Outworld sorcerer grabs Lao and sucks out his soul. Naturally, Kang is devastated by his friend's death but only gets to take his frustrations out on Kabal instead of the sorcerer.
Mortal Kombat 2021 is currently streaming on Max and Prime.
Shang Tsung was clearly being saved as a major sequel villain, so his comeuppance had to be delayed. This was another flaw with the 2021 reboot, as it often felt like a prequel to a proper Mortal Kombat movie rather than a satisfying one in its own right. The filmmakers have stated they have heard all the complaints about this very issue, and that the sequel will right some of those wrongs.
Why Mortal Kombat Must Include A Liu Kang vs. Shang Tsung Fight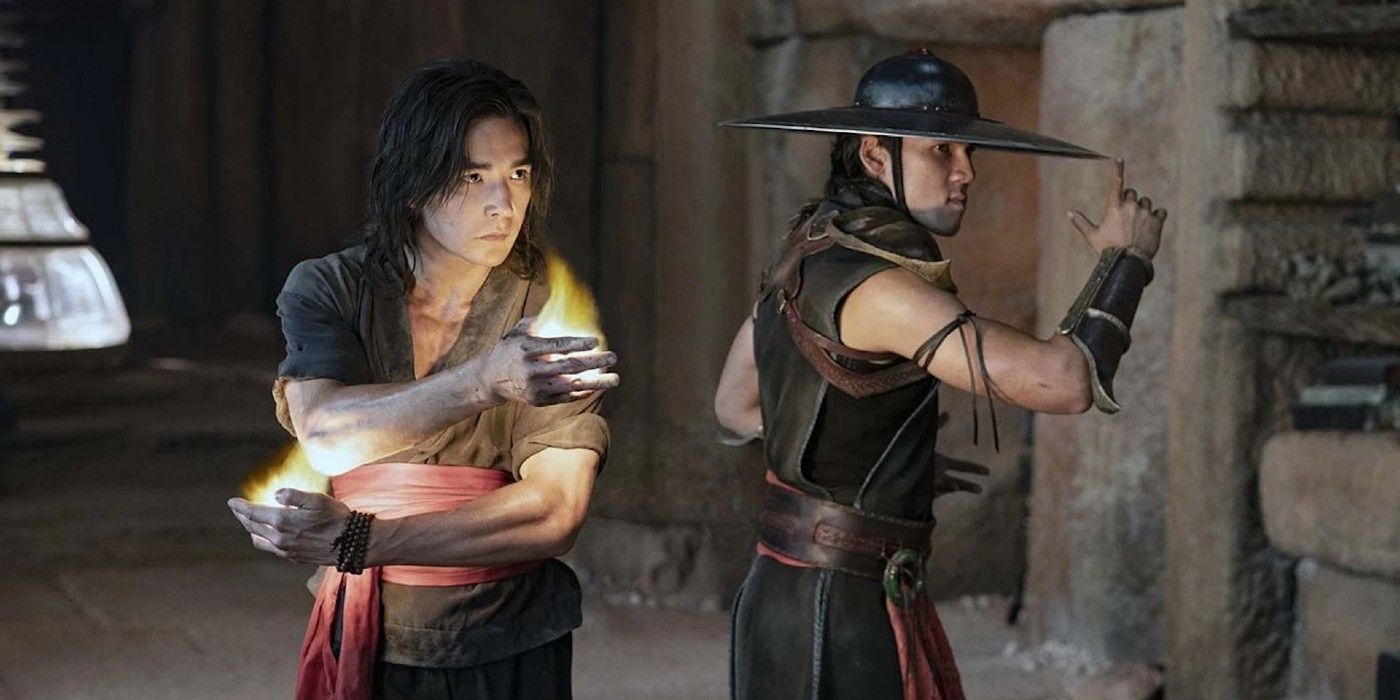 Hopefully, that means the sequel will include an actual Liu Kang vs Shang Tsung fight. In most iterations of the franchise the two are bitter enemies, including the original 1995 movie. There are plenty of exciting fighter combinations Mortal Kombat 2 can set up, but it would feel anti-climatic to set up a feud between Kang and the sorcerer with no payoff. Intriguingly, Huang's Kung Lao has been confirmed to return for the sequel, so unless the character gains vengeance for his own demise, Liu Kang vs Shang Tsung feels like a mandatory scene.
Mortal Kombat 2

Director:

Simon McQuoid

Cast:

Martyn Ford, Desmond Chiam, Ana Thu Nguyen, Damon Herriman, Lewis Tan, Jessica McNamee, Josh Lawson, Tadanobu Asano, Mehcad Brooks, Ludi Lin, Karl Urban, Tati Gabrielle

Rating:

R

Genres:

Action, Horror, Martial Arts, Supernatural

Writers:

Jeremy Slater

Characters By:

Ed Boon, John Tobias

Studio(s):

Atomic Monster Productions, Broken Road Productions, New Line Cinema

Distributor(s):

Warner Bros. Pictures

prequel(s):

Mortal Kombat (2021)

Franchise(s):

Mortal Kombat