News
True Detective Season 4's Biggest Competition Just Released On Hulu
Summary
True Detective season 4 faces stiff competition from Hulu's A Murder At The End Of The World, which is being hailed as one of 2023's best TV shows.
While True Detective season 2 and 3 had their ups and downs, True Detective season 4 looks to be a hit with a new team and stars Jodie Foster and Kali Reis.
The success of A Murder At The End Of The World makes True Detective's comeback more challenging, as it shares similarities in tone and setting.
A full two months ahead of its debut on Max, True Detective season 4's biggest competition was just released on Hulu. Initially written and created by Nic Pizzolatto, HBO's anthology crime series boasts an incredibly well-received first season, in large part because True Detective paired Matthew McConaughey's nihilistic Rusty with Woody Harrelson's more straight-edge Marty. By drenching its murder investigation in Southern Gothic sensibilities and constructing a nonlinear narrative, True Detective set itself apart even among other prestige TV shows. Unfortunately, its follow-up seasons have failed to reach season 1's great heights.
While True Detective season 2 boasted a great cast and an unsettling Inland Empire backdrop, its overwrought, self-indulgent pomp proved grating for viewers. The Mahershala Ali-led True Detective season 3, with its nonlinear approach and Ozarks settings, was a somewhat-return to form. Despite that success, Pizzolatto isn't returning as a writer or showrunner for True Detective: Night Country. Even with a new team assembled, True Detective season 4, which sees stars Jodie Foster and Kali Reis investigating an eight-man disappearance in Alaska, looks to be another hit for HBO. However, the lauded series is already facing stiff competition from Hulu's latest murder-mystery drama.
Hulu's A Murder At The End Of The World Is TV's Best New Murder Mystery Drama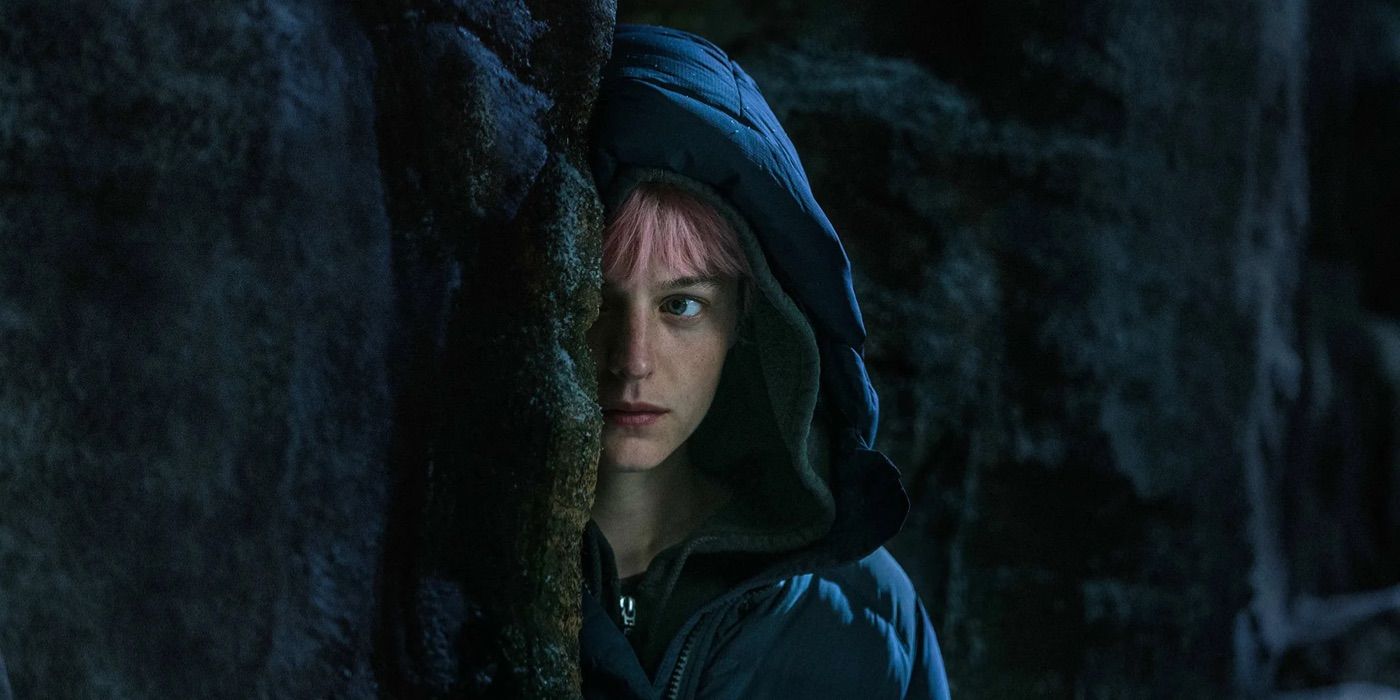 Created by Brit Marling and Zal Batmanglij, A Murder at the End of the World stars Emma Corrin as Darby Hart, an amateur detective. Given that the show comes from the minds behind Netflix's cult classic The OA, viewers can expect all the surreal, psychological thriller elements that made Marling and Batmanglij's other series such a revelation. Similar to Rian Johnson's Glass Onion, A Murder at the End of the World sees Darby and eight other guests venturing to a reclusive billionaire's remote retreat. In true murder-mystery fashion, one of the guests turns up dead, pushing Darby to prove it was foul play before the killer strikes again.
A skilled hacker and true-crime book author, Darby was previously tracking a serial killer alongside her now-estranged partner, Bill (Harris Dickinson). As fate would have it, Bill also shows up at the retreat — albeit briefly. With an ensemble cast that features Clive Owen, Marling, and Twin Peaks' Joan Chen, A Murder at the End of the World is already being hailed as one of 2023's best TV shows. Without a doubt, the FX series is certainly TV's best new murder-mystery drama series, thanks in large part to its strong performances, singular atmosphere, off-beat brain-teaser of a central mystery, and compelling narrative structure.
RELATED: HBO's New Show Is The Final Chance To Save A 10-Year-Old Franchise After 2 Divisive Seasons
A Murder At The End Of The World Is Oddly Similar To True Detective Season 4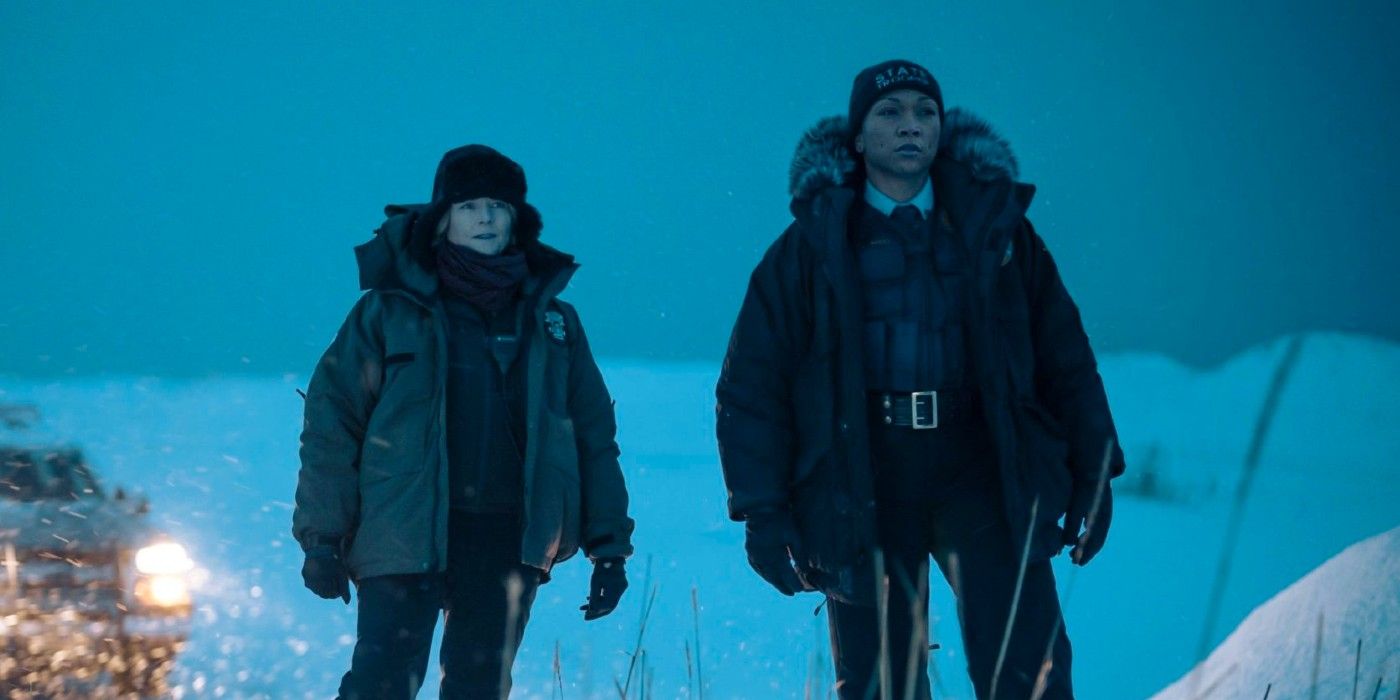 At first glance, A Murder at the End of the World and True Detective don't seem to share the same DNA. Despite the genre overlap, the exciting things in True Detective season 4 don't seem to align with the tone of Marling's murder-mystery thriller. In keeping with the series' other installments, True Detective's fourth outing is a more grounded crime drama. However, the two series share some surprising similarities. According to the official synopsis, True Detective's central mystery revolves around the sudden disappearance of eight men — a puzzle that pushes its protagonists to "confront the darkness they carry in themselves."
That strand certainly resonates with A Murder at the End of the World's psychological thriller elements. Additionally, both series are set against a similar backdrop. Both shows were filmed in Iceland. Although True Detective is supposed to be set in Alaska, the haunting, eternally ice-laden atmosphere links the two shows. With A Murder at the End of the World boasting such strong, noir-esque elements and enough remote, moody visuals to match the upcoming Night Country, audiences will clearly note the overlap. Not to mention, Marling's murder-mystery series will end a mere month before True Detective season 4 premieres.
A Murder At The End Of The World's Success Makes True Detective's Comeback More Difficult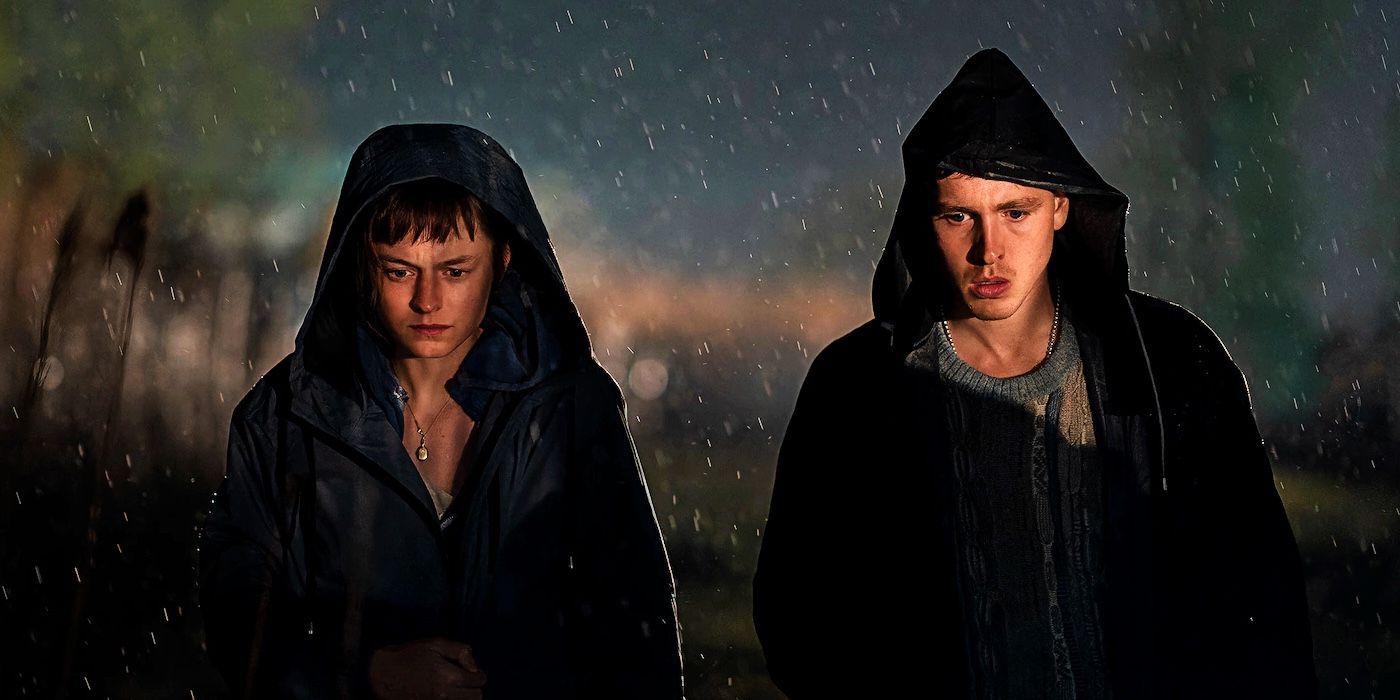 There's no doubt that True Detective season 3 partly redeemed the crime-drama anthology series, but it still frustrated fans of the show's first installment. Season 4's creative shakeup has Issa López showrunning, writing, and directing, while cinema greats like Barry Jenkins have taken up producing duties. There's a concerted effort to tell a new story from a fresh perspective — one that replicates the grounded-yet-unsettled nature of True Detective's first season. However, between A Murder at the End of the World's critical acclaim and Marling's offbeat-but-genius track record, the much-delayed True Detective will mount its comeback at an incredibly challenging time.