News
Wednesday Season 2 Update Has Us Worried About Missing A Great Part Of Season 1
Summary
Production on Wednesday season 2 will start in April 2024, but the expected release window suggests it may miss out on an advantage that season 1 had.
The filming location for season 2 will be Ireland, unlike season 1, which was filmed in Romania.
While a spring or summer release for season 2 isn't the end of the world, missing out on a fall release may impact the show's themes and aesthetic for viewers.
Production on Wednesday season 2 finally has a start date, but the predicted release window may prompt concerns over whether the next outing will be missing part of season 1's appeal. With the SAG-AFTRA strike — which saw actors fighting for fair pay and better contracts — coming to an end, halted productions can resume, and delayed productions can finally start filming. The latter category includes Wednesday, Netflix's Addams Family spinoff that focuses on the Addams' cryptic daughter as she attends a boarding school for magical children. The series is helmed by Tim Burton, with Jenna Ortega playing the titular teen.
Wednesday season 1 was a huge hit, so it was hardly a surprise when it was announced in January 2023 that Wednesday had been renewed for season 2. Since then, the status of this highly anticipated second season has been up in the air. However, it was recently revealed that Wednesday season 2 is expected to start filming in April 2024. While season 1 was filmed in Romania, season 2 will be filmed in Ireland. And although it's exciting that production on the next outing is getting started, this update means Wednesday season 2 could miss out on an advantage season 1 had.
RELATED: Wednesday Season 2 Needs This 1 Story Upgrade If It's Going To Be Netflix's New Stranger Things
Wednesday Season 2's Production Timeline Means The Show Could Miss Out On A Fall Release
Wednesday's Fall Vibes Are Undeniable
It's great that Wednesday season 2 will begin filming so soon. However, given the expected production timeline, Wednesday season 2 will likely be released in spring or summer 2025. This is assuming the production timeline follows that of season 1, which was shot between September 2021 and March 2022, with the episodes releasing in November 2022. A spring/summer release isn't the end of the world, but it will be disappointing if Wednesday doesn't return in the fall again. The fall release of Wednesday season 1 elevated the themes and aesthetic of the show. If season 2 misses out on a fall release, it may not hit the same for viewers.
Of course, since the prediction of a spring/summer 2025 release is based on the production timeline of season 1, it may be totally off. After all, Netflix said that production on Wednesday season 2 is a top priority post-strike, along with Stranger Things season 5. The production timeline for Wednesday season 2 may end up being much shorter than season 1 just to make up for lost time. Either way, it is very unlikely that Wednesday season 2 will be ready early enough to be released during fall 2024, meaning it will lose out on its seasonal significance.
Why Holding Wednesday Season 2 For Fall 2025 Could Be A Bad Idea
Three Years Is A Long Time To Wait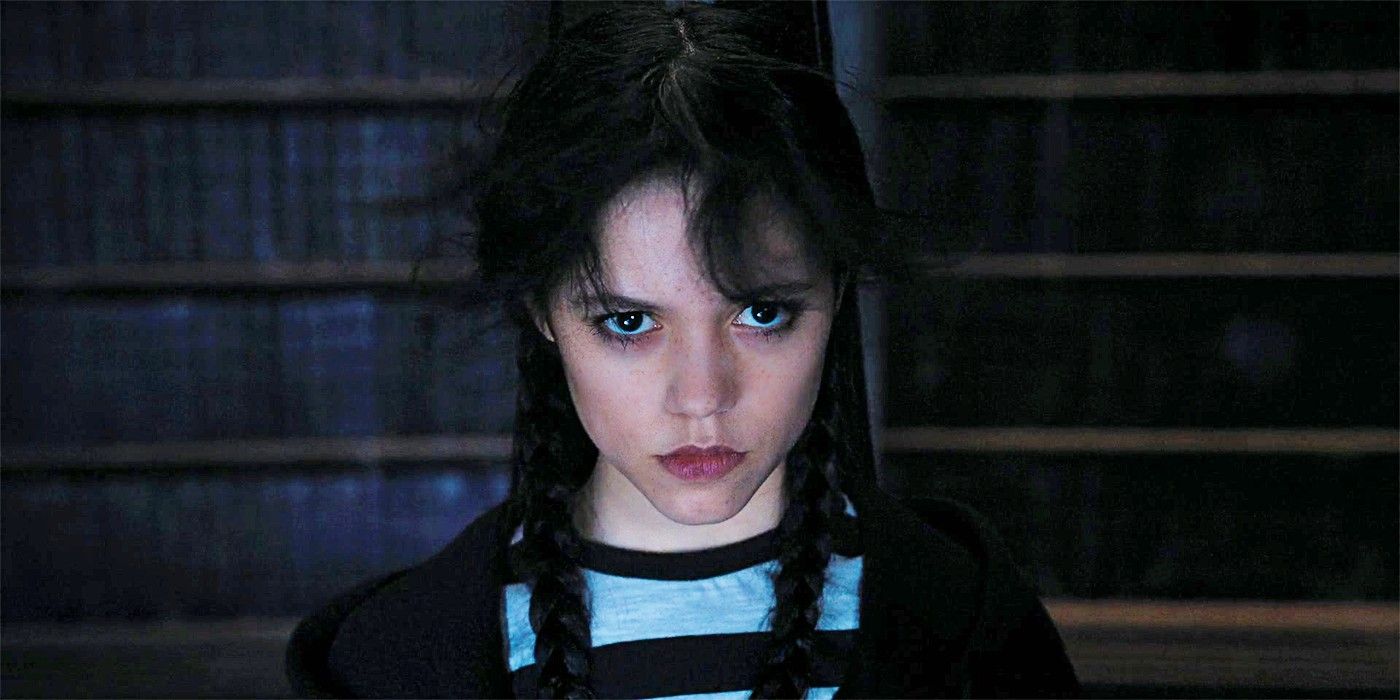 It's unlikely, given that the release of Wednesday season 2 is a top priority, but it's also possible Netflix will hold off on releasing Wednesday season 2 until fall 2025 to honor the autumnal vibes of the show, even if it's ready to go before then. However, this may not be a great idea, either. While fall is much more suited to the dark academia vibes of Wednesday, fall 2025 is much too far away.
A delay in production and release couldn't be helped due to the strike, and viewers are aware that Netflix isn't simply taking its time. However, Wednesday season 1 was released in November 2022, and a three-year gap between seasons is a long time for fans to wait, especially for the second season of a series with an eight-episode opening. When it comes to Wednesday, it looks like the streamer will have to decide if a quicker release is more important than a seasonally-appropriate one.
Wednesday

Release Date:

2022-11-16

Cast:

Jenna Ortega, Catherine Zeta-Jones, Luis Guzman, Gwendoline Christie, Riki Lindhome, Jamie McShane, Christina Ricci, Hunter Doohan, Emma Myers, Joy Sunday

Genres:

Comedy, Fantasy, Supernatural

Rating:

TV-14

Seasons:

1

Summary:

Netflix's Addams Family series takes place at Nevermore Academy, a school that nurtures outcasts, freaks, and monsters. The Tim Burton-directed series follows Wednesday Addams as she tries to master her emerging psychic powers and solve the supernatural mystery surrounding her family history. Jenna Ortega stars in the popular series, which originally aired on Netflix on November 23, 2022.

Story By:

Charles Addams

Writers:

Miles Millar, Alfred Gough

Streaming Service:

Netflix

Franchise(s):

The Addams Family

Directors:

Tim Burton, James Marshall, Gandja Monteiro

Showrunner:

Miles Millar, Alfred Gough