News
What Happened To Elizabeth Frankini After Season 8 Ended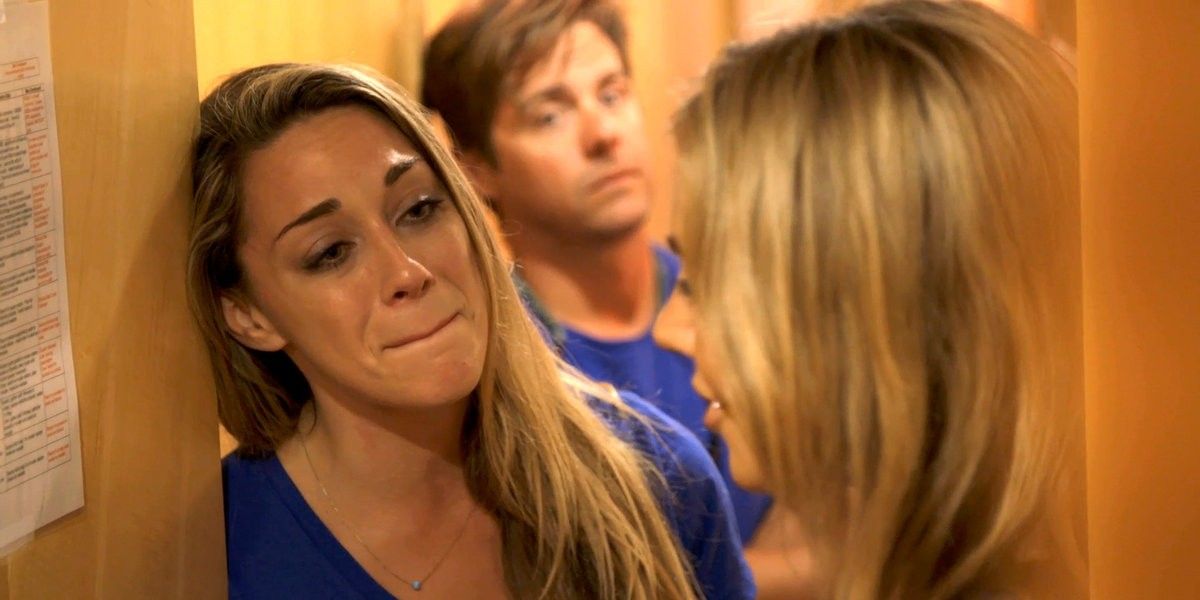 Summary
Elizabeth Frankini is still involved in the yachting industry and has been working with a charter service in Fort Lauderdale since 2023.
She has leveraged her reality show fame to become an influencer, promoting various brands and products on social media.
Elizabeth has also ventured into acting, starring in indie thrillers and short films, and has expressed her desire to pursue more acting projects in the future.
Things did not end well for Elizabeth Frankini on Below Deck, but she's moved on since her stint on the hit Bravo TV series. Even with the pandemic cutting the charter season short, Frankini still had enough time to get herself into trouble. More focused on boys and breaking charter rules, such as sleeping in an unoccupied guest cabin, than her job, she pushed Chief Stew Francesca Rubi past her limits. Captain Lee eventually had no choice but to allow Francesca to fire Elizabeth. While Elizabeth may have deserved a second chance on Below Deck, it seemed like the best choice at the time.
Frankini, despite knowing she broke the rules, blamed everyone but herself for her firing. Elizabeth even spoke out against Captain Lee, saying he didn't realize how badly she was being treated. Captain Lee received some flack for letting Rubi deliver the news of the firing to Frankini instead of handling it himself, but he's known for being more of a hands-off captain who depends on his chief stew to keep the staff in line. Given that Frankini rarely did what she was supposed to be doing, she was not destined to have a long yachting career. In anticipation of Below Deck season 11, it's time to revisit the failed cast member.
Elizabeth Still Works In The Yachting Industry
According to The Nauti Crew Instagram, Elizabeth continues to work in the yachting industry. While her stint on Below Deck didn't go well, she's worked with the Fort Lauderdale-based charter service since its founding in 2023. Elizabeth addressed her ability to afford travel in a recent Instagram post, saying, "I work in the yachting industry, so this was just a quick break from the job," on an enviable post from paradise.
Elizabeth Is Also An Influencer
In addition to yachting, Frankini appears to be using her reality show fame to be an influencer. She posts pictures of herself at various hotels and discusses their great points. She has also partnered with a face mask brand and modeled clothing and drink brands. Using her fame to advertise on social media doesn't require a long-term commitment, so many companies are interested in hiring her. It fits in with her desire to travel.
Aside from yachting and influencing, Elizabeth tried her hand at acting. In 2014, she played a role in Behind Closed Doors, an indie thriller. After leaving Below Deck, she filmed the dramatic short They Prefer Richards. She thanked the production team on her Instagram and implied that this would lead to other acting projects. Elizabeth likes to be in front of the camera, whether posing on Instagram, filming a reality show, or acting in a film.
During her time on the My Seanna superyacht, Elizabeth Frankini put her focus and energy into a relationship with womanizer James Hough. It made her experience on the yacht unpleasant for her and everyone else. Now, she appears to have landed on her feet and is pursuing opportunities that are a better fit for her and still allow her to travel. Her firing may be the best thing that could have happened to her.
Source: Elizabeth Frankini/Instagram, The Nauti Crew/Instagram